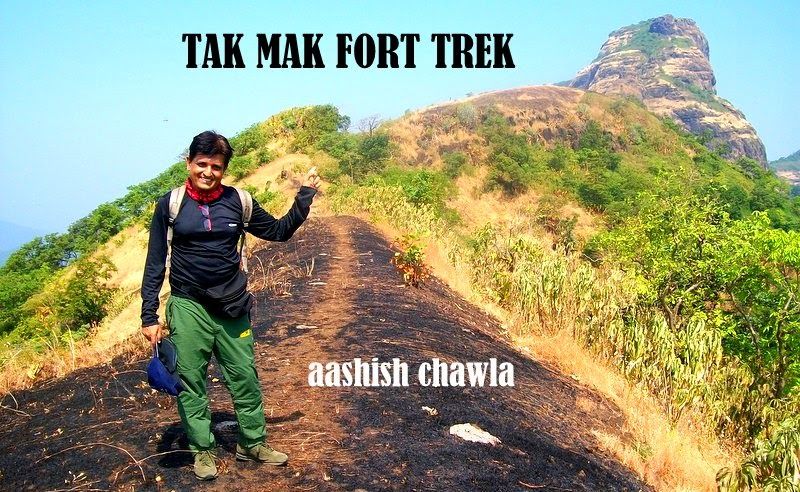 Let me clarify at the outset of this blog that one must not get confused this Tak Mak Fort with the other Tak Mak of Raigad. Takmak Fort near Virar must be one of the least visited Fort,But for me anything connected to history has to be explore,So this weekend the agenda was clear that I will be paying visit to this Fort despite the onslaught of heat wave. As usual I left my house early and reached Virar station by 6.45 am. But unfortunately the other members of my group were not as enthusiastic as me so by the time everyone gathered it was way past 8.30 am.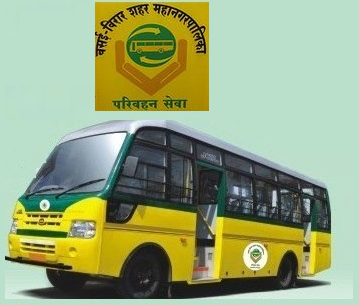 To start this trek Virar is the nearest rail head and the connectivity is also better, One can also reach the base village from Vasai Station but my suggestion would be that its better to start from Virar Station.Upon reaching Virar station one must move toward the east side of the Virar station. Just outside the station you see the Local Bus stand. One can either take the VVMT yellow green bus to Shirsad Naka or can take share an auto till Shirsad Naka.
Buses are easily available till Shirsad Naka as this is kind of junction on western express highway where the staright highway road goes towards Palghar, Wada, Ahmedabad. while the road on the right side of this highway takes you to Bhiwandi, Varjeshwari.This junction has few shops and Food joints so one can also have breakfast here or can buy biscuits or snacks for the trek. From this Place there are pvt vehicles which ply towards Palghar side so one can ride on them to go to Sakwar Village. These Pvt vehicle may drop you on the Highway or at Rama Krishna Ashram.You are charged on per seat basis.As we had booked full Pvt vehicle from Shirsada Naka so the vehicle took us till the base village Sakwar. Just before the Sakwar village there is a flyover, the vehicle has to avoid this flyover and take a u turn underneath it and drive towards mumbai side direction for 500 mtrs and you see a mud road on left which will take you the Sakwar Village. Sakvar Village is a small village. The primary occupation of people living here is that of growing paddy. The houses are typical of village . We were lucky to get local village kids as our guide from here.
Our trek starts from here , moving little into the village we come across a small school village(school will be on your left side) and just ahead of the school there is a Water hand pump our trek starts exactly opposite of this hand pump, as we enter through the wicket gate onto the paddy fields, The top of the TakMak fort can be seen from here, Keeping the fort on your front -left side one should start walking towards it.
Here I want to make is clear please do take some guide from the village because the initial route itself is confusing as it is through the fields, sometimes even cutting across the paddy field. This initial trek through the open fields where so many criss cross villagers trails go here and there , finding a proper trail from that can be a problem secondly the initial trek of half hour being through open fields one is exposed to full furry of hot sun.
Word of warning for the prospective trekker Please avoid doing this trek in summers or even in Oct/Nov heat, Monsoon is the best time to this trek or by the way of night trek. After walking for over 30 minutes through the fields we enter forest region. The vegetation is thick at places, one has to make way and go as this been lesser frequented fort. and at some places you can see tall trees and the view it offers is amazing. the sunlight filtering through them gives very good visual effect. Thankfully walking through this forested region provide some succor from the heat that we had to bear. The ascent is gradual initially as we enter the forest.For the keen observer of nature the flora and fauna to be found here is amazing,
Taking the advantage of shade we took our first break.The walk through the forest lasted around 40 minutes. The ascent at some places was steep. The trail through the forest is not very clear and we didn't find any marker arrows to guide us here. A little climb from here brings us to another flat portion with cactus-tree and Orange flag in that, I again thought that we have reached the top but when I saw pravin waving at me from the top I realised that So here again I am reminding my trekker friends please take a guide, Don't try to be a brave heart. Walking through the forest at one point we were able to see the day light. I gave out sigh of relief, atlast the plateau must have come and we are on the top.But what was this the moment we came out of the forest we saw this rocky section and further steep climb till the start of first ridge.The trek is again through the exposed heat again.Warning: Please carry 3-4 ltrs of water especially if you are doing this trek in summers. Just climbing this section you will come across the vast long ridge. Walking in the heat was now becoming a big pain.the breaks were becoming more frequent. one of the gr oup member gave away the trek. She was feeling very drained out and insisted that she will sit near the ridge. So keeping one female companion with her rest of us continued our journey. The sight of towering peak of Tak Mak seems very imposing and can break your morale. But we knew we have to do it , so onward we all moved. crossing this ridge the trail dips downward for few metres and we find the trail over rocks, making walking little tedious especially if the terrain below your feet is not even. I walked carefully so as to avoid getting my foot twisted. This uneven patch first declines and then moves upward,once when it gets over you come across another ridge Somehow this trek was giving an impression of never ending trail kind of thing. Throat was getting dry, Sun was hitting hard that I was feeling dizzy. I kept hydrating myself in such a manner so as not to consume all my water and simultaneously keeping my throat wet. By the time the walk upto the ridge gets over you realise that your woes for the day are not over because the real steep ascend toward the top starts now.The climb is quite steep and at different points you have to encounter rocky patch. These rocky portion were becoming torture due to heated rocks,Keeping our palms on them was giving us frights,this climb toward the top was quite arduous and tiring in this heat.One look behind and you realise how many ridges you have crossed to reach here. This arduous first climb through rock patch and Scree bring us to the first sign of fortification.Yes you see a wall which c an be easily missed as there are scrubs gronw all around it. For a moment I was overjoyed that the top has come. but my joy was short lived because I soon realised that this is not top but the pinnacle that which we were seeing from the ridge. It is also known as Lingi. This is kind of small flat spot with lingi on right side and further trail on left side. From here we have to climb another 10 minutes through scree and rock patch.Enough dry grass can be seen here and it indeed looked beautiful perhaps that must be reason that I couldn't resist clicking my picture. My first reaction on reaching the top was simply to drop dead but couldnt do that , simply becauseI was standing exposed under the hot sun. I was so happy to see few of our team people sitting far ahead under shade of a tree. Despite my thirst I just walked past the two water tanks and crashed into the shaded portion.Delhi abi door hai There was this little further climb of 5 minutes on rocky path and finally when you see two big rocks and twin water cistern you realise that you have reached the top.
It almost took 3 hours and 15 minutes for us to cover this trek . One by one swaying and dragging rest of the members came one look at them and you question was it wise to trek in this season. But we trekkers as everyone knows are incorrigible breed. For us more the pain means more the pleasure. Quickly we all had our lunch , rested a while. Filled our bottles from the first water tank which we were told is potable. October end the tank still had water in it. But don't take your chances guys come with enough water, you never know you may find dried cistern.As usual we did some photo session and moved from there to explore the top. Not much is to be seen other than these two water cistern, One will find 2 old cannons
Moving ahead from here you walking through thick vegetation we come across a series of cistern
but the water in them is not potable. And few other water cistern contained algae covered water. Moving forward from here you come across a rocky section but flat in nature walking on it ahead from here one can have closer look of twin top which is behind Tak Mak Gad.When I enquired from The local guide what is the name of that twin peak he said Navra -Navri. I simply smiled and asked him why not Suresh and Ramesh. I would like to summit and explore that twin peak some day. It was now time to move back. Getting down was again a task because of lots of scree and loose stones. I slipped number of times and during one of such slip landed on my palms and in the process damaged my shoulders. ADVICE: Do not try to hasten your descend . Move slowly and carefully when getting down.It was 4.30 pm when we touched the base village. Luckily the Pvt vehicle came quickly as we had taken the drivers mobile no and return journey was smooth.