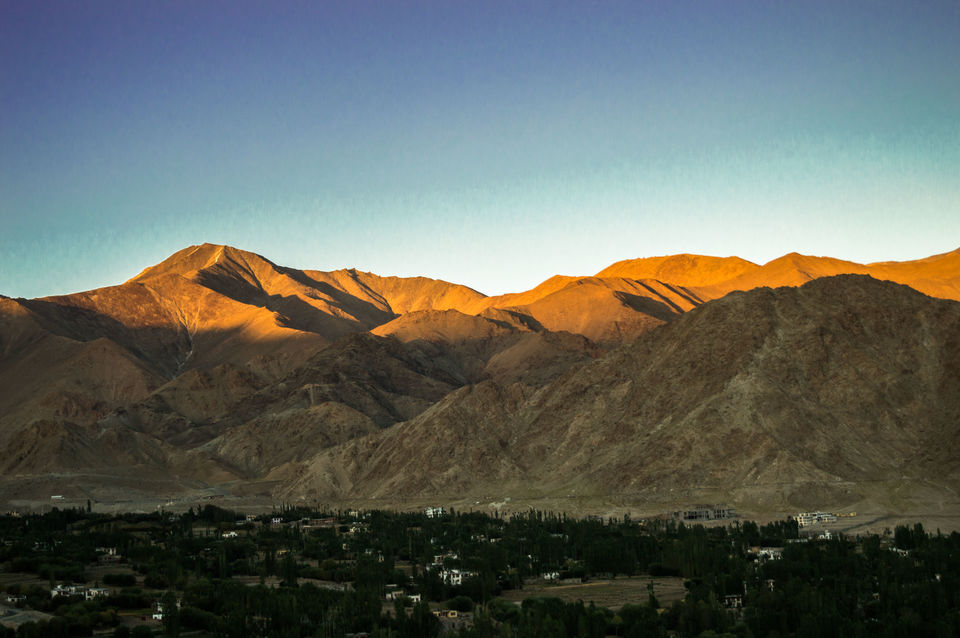 I always wished to visit Ladakh some 3 years ago. The beautiful serene place attracted me everytime I look it on the net. And it was not long when I visit the place. It took place when some heavy discounts were going on flights and I did manage to book the flight for a rock bottom Rs.2500 . It was my birthday (9/9/15) and nothing could have pleased me more than visiting Leh. The flight departed at 5.30 in the morning and one cannot describe how beautiful the sky looked during the sunrise. It was all black at one wing of the plane while a beautiful vibgyor emerged on the other side. It felt like witnessing two worlds at once. The mountain ranges added to the beauty.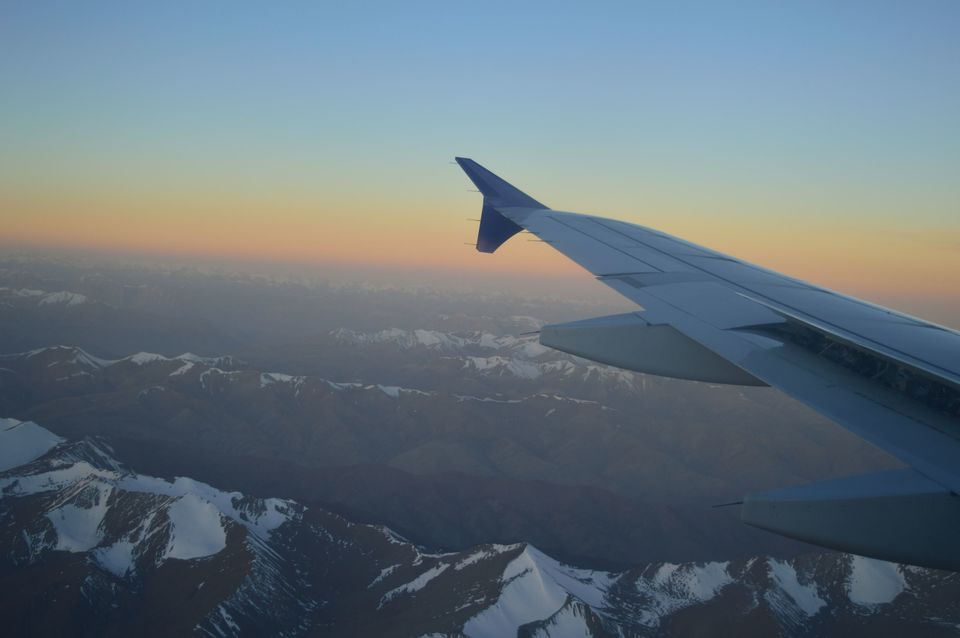 Once I stepped in Leh, I could feel the freshness and cool in the air. Reaching the hotel we were advised to rest for a day to acclimatize. We spent the daytime in Hotel and went to market for a walk. The city looked like glitters in darkness. But there was something more I was excited about. Being a stargazer I knew Leh would show me the best view of the night and it didn't fail me. I was about to witness such a starry night sky for the first time and was also hoping to spot the milky way. I went all the way up to the hotel terrace and waited for 10-15 minutes in order to adjust my eyes to darkness. The moment i looked up, I was awestruck. It appeared as if the whole universe was in front of me- uncountable stars and a long faded white cloudy structure stretching across the sky. It was the milky way ! My love for the night sky just grew.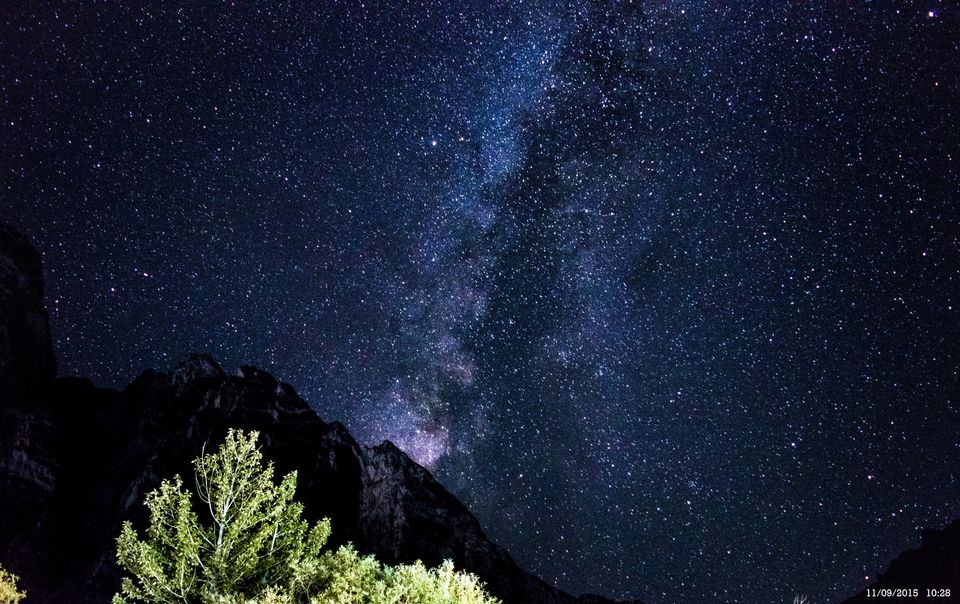 Travelling from places to places for the sightseeing, one thing that was different from other mountains was the fact that were was no smoke and clouds on the mountain ranges. It looks like we were travelling in a desert with our roads elevated at a great height. Pangong lake, famous for its untouched beauty amazed us too. A water so clear you could whats inside upto a distance. The water even tends to show different colors during the different day time.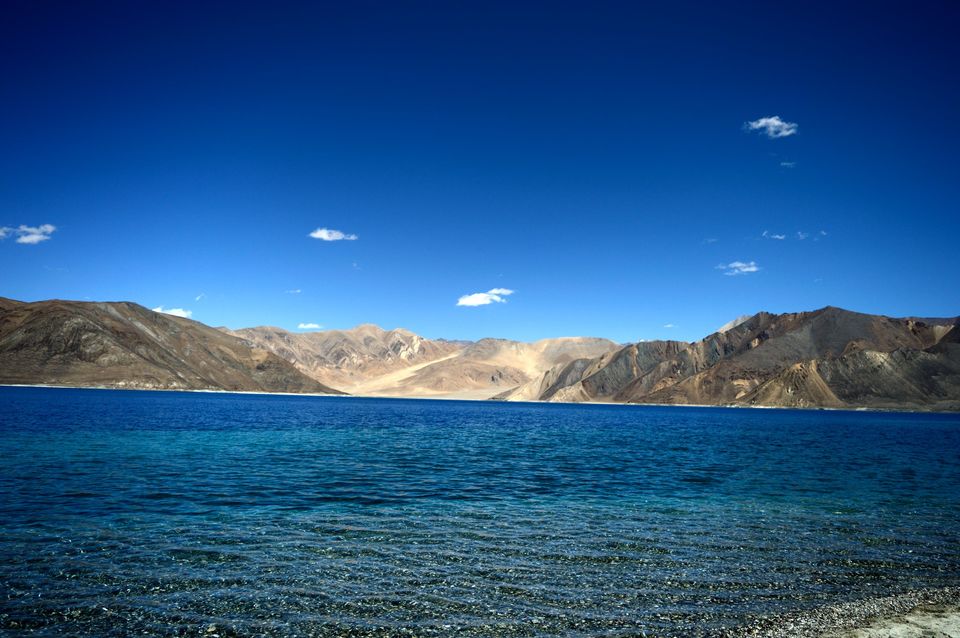 Nubra valley was the next big thing. Whats even bigger were the sand dunes and wide landscape. It seemed we were almost alone the whole time. Nubra valley is famous for its double humped camels. We took a ride, a ride that took in middle of the sand. All surrounded by the big lonely deserted mountains. The night at nubra was chilliest with the temperature almost touching -2 degree celsius. The bone freezing winds wanted me to go into the tent but the ambiance stopped me.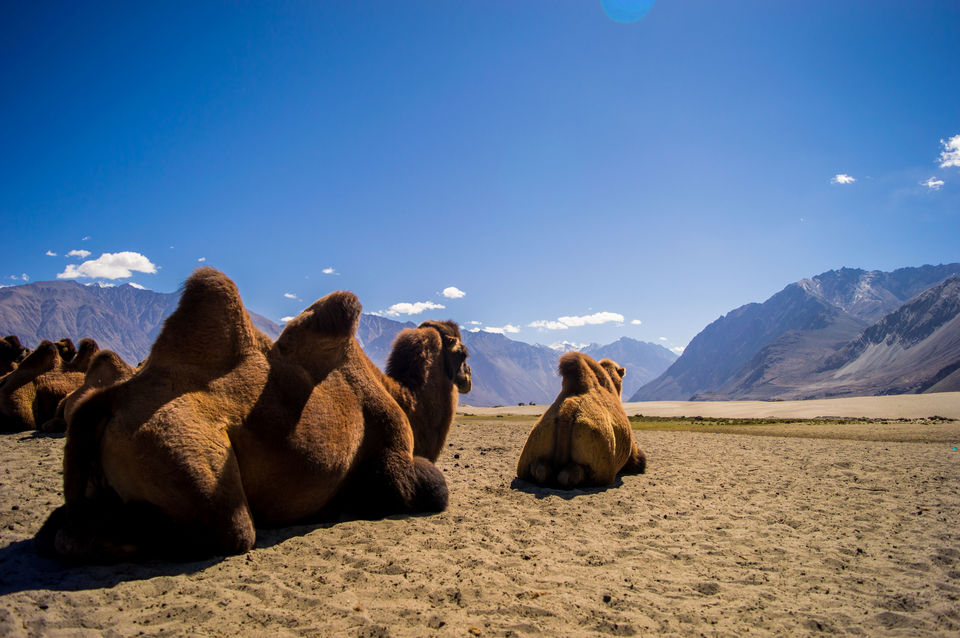 From Nubra you need to travel a 80-100Km more to a place called - Turtuk. A lot of you might not know this small village. Its regretting if you don't visit this place. A place where you wont find electricity, markets/shops or any wires. All you will find here is pure peace and untouched nature. The people of this region owns small farms, cultivates vegetables and cook it directly from there. We were really curious to have a night stay but conditions oppose. We got to leave the place at 9 in the night and something thrilling was waiting ahead. Travelling to the Nubra Valley again from the darkest roads possible is a experience of lifetime. Headlights were the only source of light and the night was among the most beautiful ones I have ever witnessed.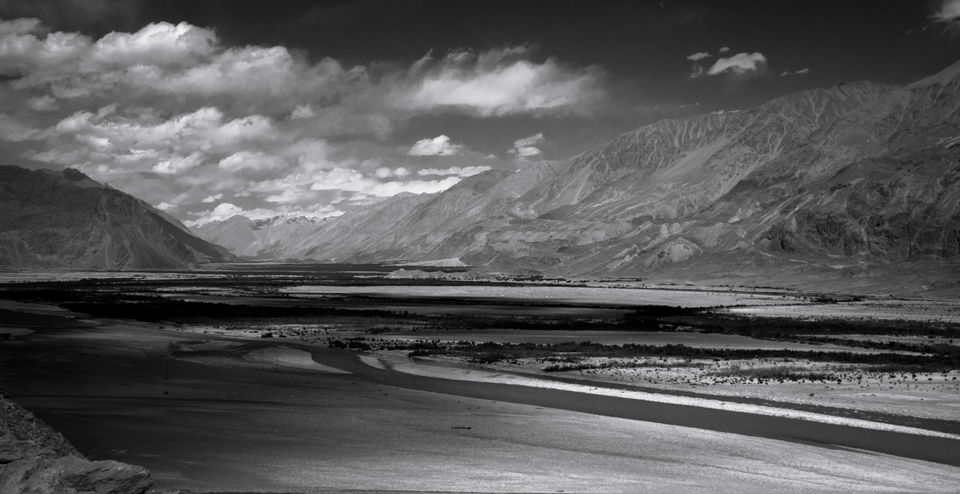 On the Last Day, we head over to Zanskar river water rafting. We went to the rafting point on our Bikes that we rented. Driving bike in Leh is hell good of a experience. The rafting was a 2.5 hr long water ride. It was easily the best Rafting experience one could have in India ( I am saying this after I did it in Rishikesh, Manali and few more places). The water was chilling, one could not survive more than 20-25 mins in that. The water flow and rapids will make you loose your nerve as I found them far more dangerous than others. Rowing in a water so cold needs your full physical strength.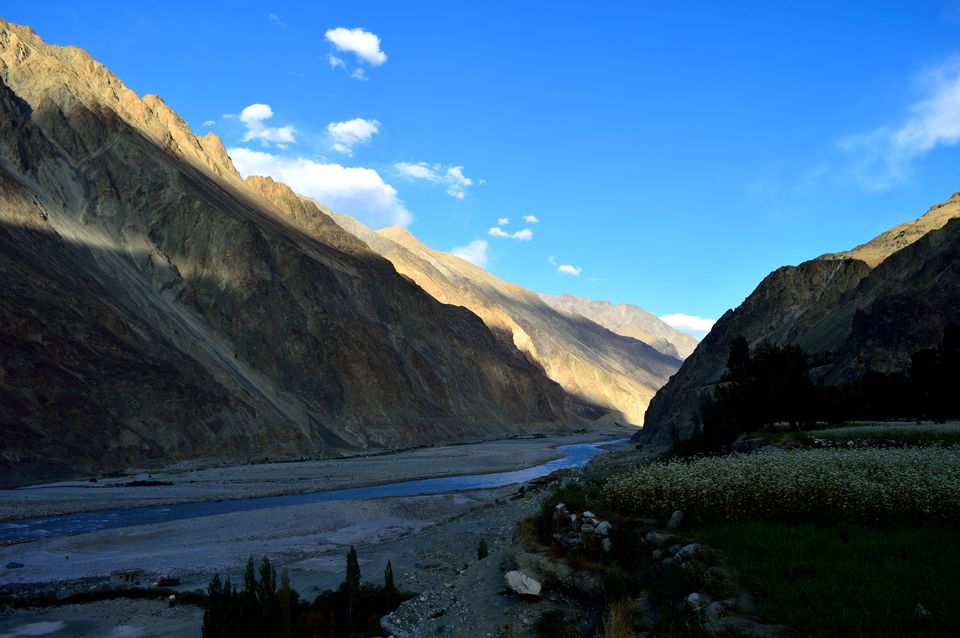 No matter where I go, Leh will be close to me and I would take it along with me everywhere craving for a experience similar. There was so much I missed to write. If you really call yourself a traveler, do visit Leh and your for Nature and Traveling will go stronger.