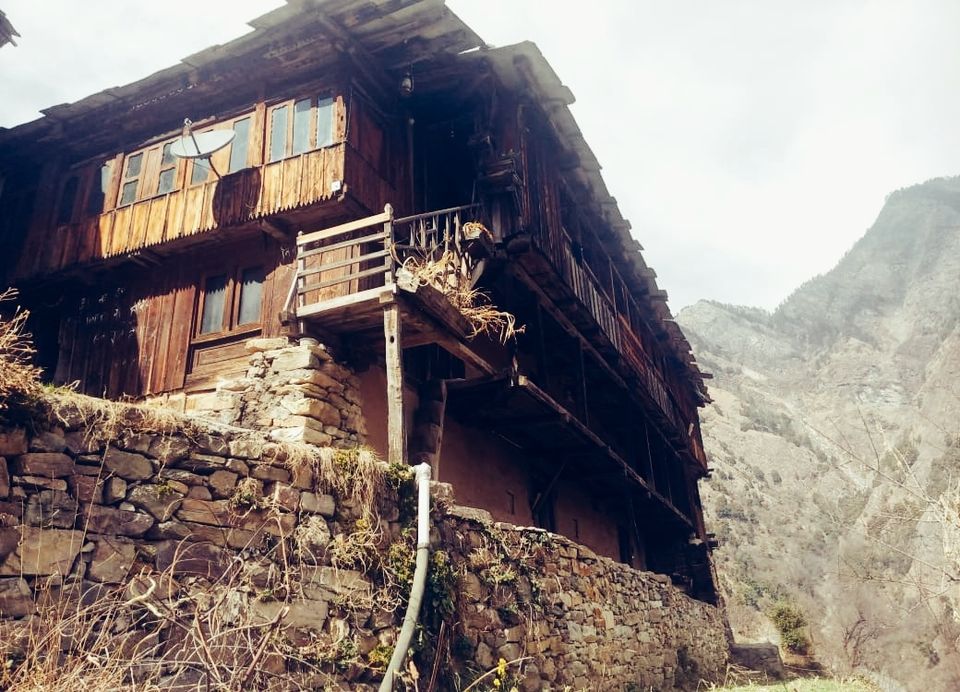 Me and my partner loves travelling and we have been writing travel blogs from a very long time. I have travelled throughout my life and now its time for me to show my partner the wide travel experiences.
We decided to give it a shot exploring the unknown in the land of Himachal Pradesh. A lot of us only keeps talking about the overly explored places and forget to figure out by their own the much unknown surroundings.
This time we picked to visit the Kamtan Village. If you are somebody who loves to google you might not be able to find much about it online however a thorough research will definitely give a great idea about this village.
We got invited by a kamtan family and without even thinking twice we got us the train tickets from Delhi to Chandigarh. We wanted to keep it as much straight as we can as the journey from Delhi to Kamtan Village is a long one. Also, we are travellers who truly believes in public transportation.
So today we started from Delhi early morning at 6am from our place to the New Delhi Railway Station to catch the 7:40am Kalka Shatabdi Train to Chandigarh.
We booked a cab to the station as it was early morning and the train was om time. We boarded the train and as we were carrying some food from our place we avoided to buy any while on the train. Due to covid shatabdi does not offer food in their train ticket package, however you can buy the packed food available on the train.
It was an extremely sweet journey as we got 3 hours to take a nap while in the train. We reached chandigarh around 11:20am and booked us a room for the day in Chandigarh as we knew that it was going to be a long journey ahead. We also thought of visiting food stops by the evening and then get some rest and leave for Aut in a bus at night from Chandigarh.
It is always suggested to rest and travel when moving higher altitude to avoid any serious health issues. My partner is also new when it comes to travelling in higher altitude and we did not want to struggle with his health too.
We booked a room in Chandigarh for us to rest as we decided to visit the food joint in the early evening. We reached our hotel or how they call it in Chandigarh "The motel" at around 12:30pm and got freshen up and slept for about 2 hours.
We then got up took an auto and reached to Sukhna Lake which was extremely crowded as it was a weekend and the valentines day. However, we managed to click a view and moved to the food joint in Sector 17 market where we enjoyed some aloo tikki chat and followed by that we discovered this amazing dough shop known as "The Magic Dough". We tried their Snow White Donut and their classic cold coffee. The combination turned out to be extremely unique and delicious.
It was already 7:30pm so we decided to head back to out hotel room and rest for a while. We then booked ourselves a bus from Chandigarh to Aut,Himachal Pradesh.
Our bus was scheduled at 11:40pm from Tribune Chowk near the HP petrol Pump. The bus was there by 12:30am due to traffic. We got in the bus and we avoided any heavy meal as this ride to the mountains always remains bumpy and can lead to motion sickness if overly filled.
The bus offered us great services by providing the covid safety kit and a water bottle to keep us hydrated.
We happen to really had a smooth ride and reach Aut, Himachal Pradesh at about 6am in the morning. This is where we struggled to get our next ride as we had to wait till 8:20am to find a taxi to Raila,Sainj Valley.
The interesting part here is that you have different ways to travel to Raila, Sainj Valley. You can either take a bus to Sainj and then take a taxi from there to travel directly to Raila. Yoh can also choose to take bus direcrt to Raila however there are currently only two busses to direct Raila at about 2:45pm and 3:15pm respectively.
We were extremely tired so thought of taking a cab directly to Raila. The bus options are way cheaper, may be around Rs 50 approx to reach Raila and you have to buy a ticket for the last stop known as Kamtan Village.
We reached Kamtan Village at around 11am and I can guarantee a great scenic view on the way to the Kamtam Village.
We reached our homestay and were offered a crackling cup of tea that definitely got us relaxed. We had to freshen up and take a nap as we were extremely tired.
Next morning was full of excitement as we were offered an amazing breakfast followed by an incredible lunch. I must say Himachalis love ghee on everything. It was a simple daal chawal(lentils and rice) but topped with an immense amount of local ghee(butter). We totaly enjoyed our meal. We decided to hike today to the nearby tunnel in the afternoon at around 4pm and that is when we experienced the beauty of the last village of Kamtan. There were these beautiful flowers called Brass. One can have brass paste as a side while eating your main course. This small 10 minutes walk introduced us with this beautiful game changing weather.
While our way back the climate changed drastically and we were able to experience our first rain in the Kamtan Village. On the other side of the mountain we could see heavy snowfall covering the mountain pitch white.
We stopped by this tea stall infact the only stall there for a crackling cup of tea before we could go back to our stay.
Enjoyed the best bonfire and went back to our stay where we were offered with some onion fries and tea as it was extremely cold and was heavily raining.
There were other guest who we cracked the conversation with and then had our dinner enjoyed the rest of the night by the balcony.
The twin towers is the most important thing if you are in Raila. It is a good 1 hour hike to the twin towers so we decided to hit it asap. We left by early 12 in the afternoon and on the way we found snow at places, monkeys, parrots and offcourse the Great Himalayan Park.
We reach there by 1pm and relaxed there for about half an hour and hiked our way back to our stay. We were able to experience beautiful landscape on the way back.
Day 5 was all about cooking the local cuisine called "Siddu." Our host helped us with the local cuisine and in the course of the same we were able to learn the technique to create these nicely shaped food.
We also enjoyed it with lots of Ghee and multiple side options.