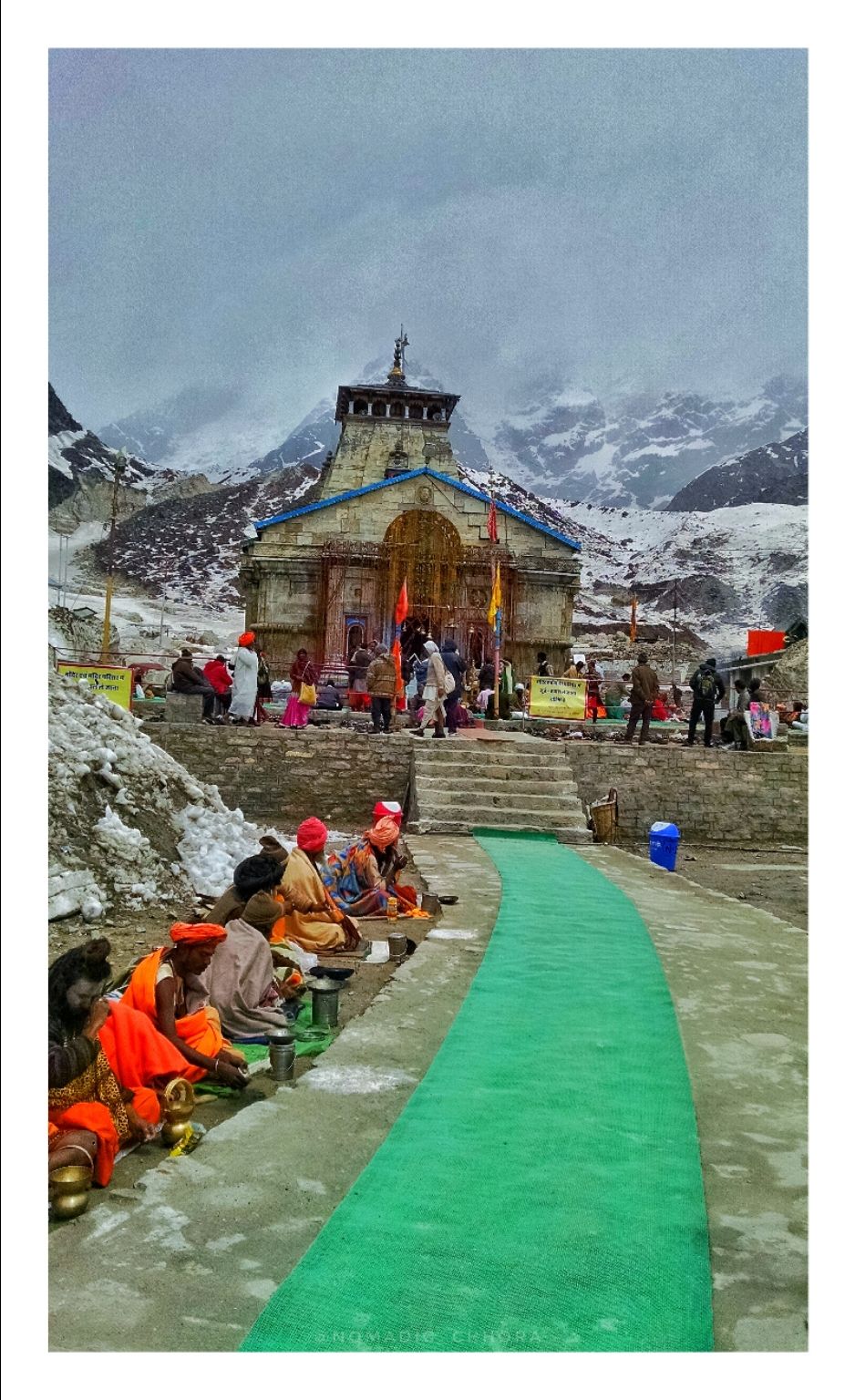 The temple, one among 12 holiest shrine s dedicated to Lord Shiva, is located at an height of 1,755 ft on the Garhwal Himalayan range near Ganga's tributary Mandakini river in Kedarnath, Uttarakhand.
This shrine is believed to be constructed by the Pandavas, which was revived and reconstructed in the 8th century CE by theologian H.H. Adi Shankaracharya.
The naturally emerged triangular shaped basalt formation is worshipped as Lord Shiva at Kedarnath is kept in the Garbha Griha (sanctum sanatorium) alongwith Parvati, five Pandavas, their queen Draupadi, Lord Krishna, Nandi, Virabhadra also Nandi the vehicle of Lord Shiva, are the among other deities.
Temple timing is 4:00AM to 9:00PM with a quick afternoon break from 3:00PM to 5:00PM.
Due to excessive hard winter, the temple remains closed from Bhai-dooj to Akshay Tritiya and then reopens in last of April or early May.
During this time the idols taken to the Ukhimath and the worshiped therein for six months.
The head priest of Kedarnath temple is always from Veerashaiva community of Karnataka, who elected as the Raval (Head priest) of this holy shrine. Also most of the Mantra used to be chanted in Kannada (native tongue of Karnataka).
The small town of Kedarnath and the whole administration is managed by Shri Badrinath Kedarnath temple committee.
Hope you will have a amazing time there with all the blessings too.
Jai Kedar🙏 Jai Badri Vishal 🙏