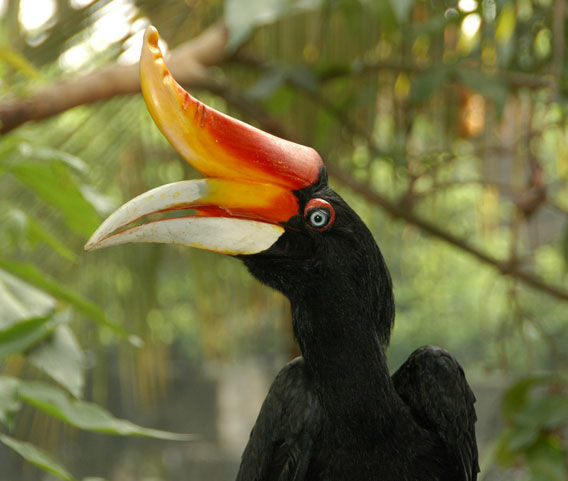 North East India consists of eight states-Assam, Arunachal Pradesh, Meghalaya, Mizoram, Nagaland, Sikkim, Tripura & Manipur.
State :- Nagaland (INDIA)
Capital :-Kohima
In the northeast, most of the festival's related to agriculture, Begining of the new year & Buddhism. Most of these festivals shed light on the beauty and diversity of tribal life and art forms that abound in the North-Eastern states of India.
Hornbill Festival, Nagaland:-
The Hornbill Festival is one of the most renowned as well as largest of the North East India festivals, and also it's Nagaland's huge drawcard. Named after the state's most admired bird, the event showcases the heritage of the 16 tribes there, which along with dancing flaunt their hunting and also waring skills.
The Hornbill Festival is held at NagaHeritage Village, Kisama which is about 12 km from Kohima. All the tribes ofNagaland take part in this festival. The aim of thefestival is to revive and protect the rich culture of&Nagaland&and display its spectacular entertainment and traditions.
Hornbill festival 2019 Dates:-
2019 Hornbill Festival will begin at9:00 amon Sunday,& 1 December and ends on Tuesday,10 December (IST)
This festival is organised by the State Tourism and Art & Culture Departments.
Activities:- Colourful performances, crafts, sports, food fairs, games and ceremonies.
Paintings, wood carvings, and sculptures are part of this festival to portray the traditional arts.
This festival is also famous for its sale of arts and crafts, food stalls, herbal medicine stalls, flower shows and sales, cultural medley - songs and dances, fashion shows, the beauty contest, traditional archery, Naga wrestling, indigenous games, and musical concert.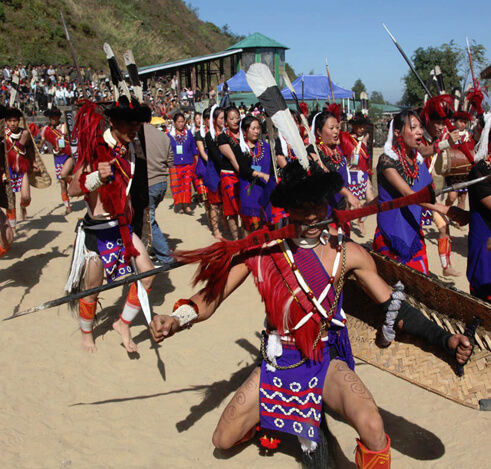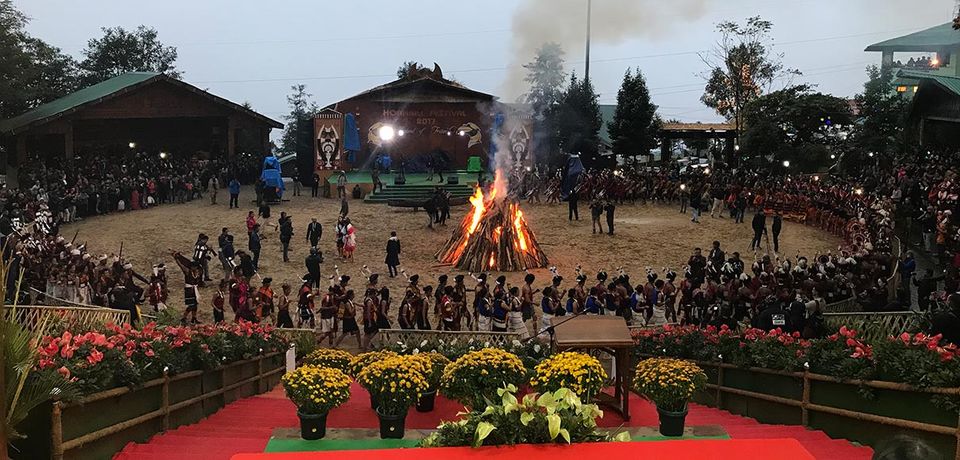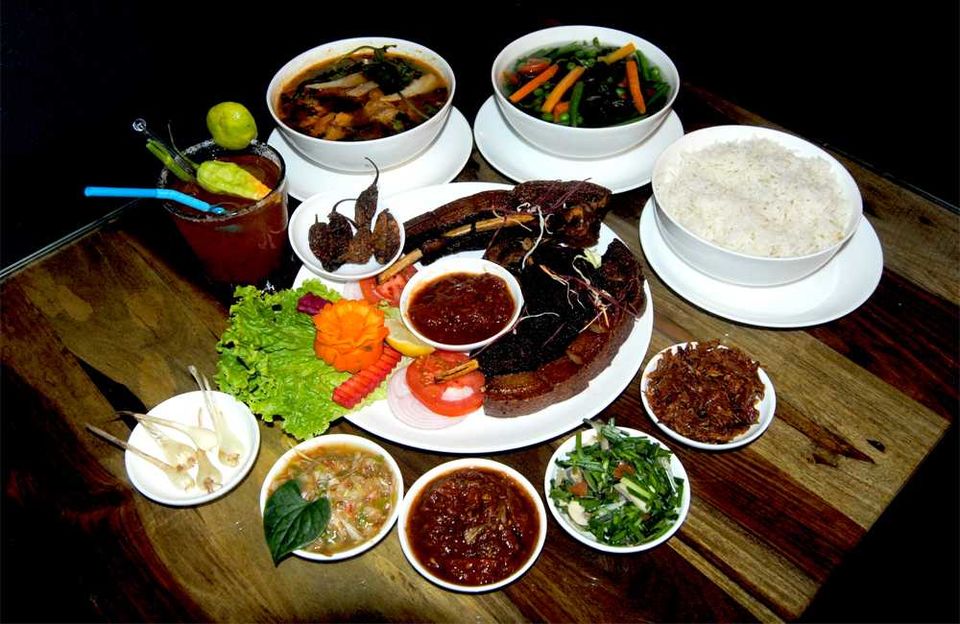 One of the major highlights of this festival is the Hornbill International Rock Festival, which is held at Indira Gandhi Stadium; local and international rock bands perform.
When:December 1-10 every year
Where:Kisama Heritage Village, in Kohima area
How to reach:-
Airport :- Dimapur, at distance of around 75 km from Nagaland, is the closest domestic airport.
Address:- 3rd Mile, Dimapur, Nagaland 797112
By Train. Nearest railway station is Dimapur, which is well-connected to Kolkata and Guwahati.
By Road. One can take a share taxi from Dimapur railway station (Rs 200) and reach Kohima.
Route Map :-
Dimapur airport to Kisama Heritage, Kohima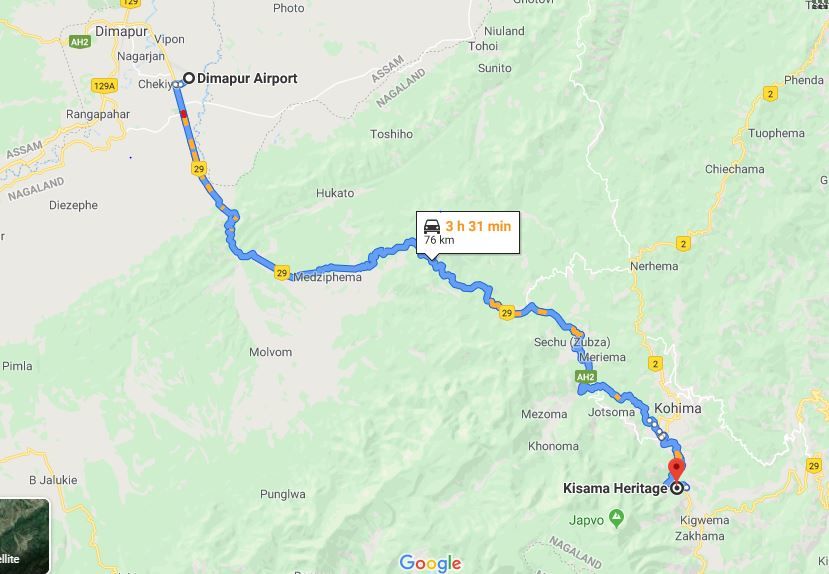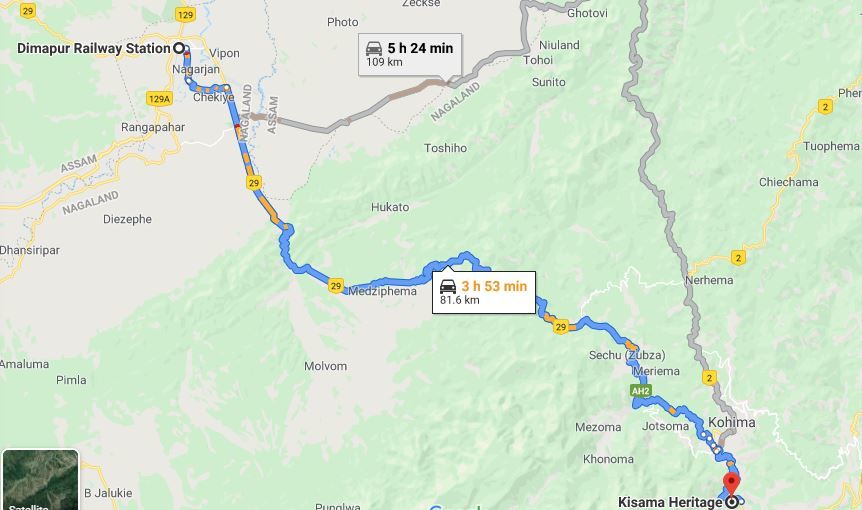 Ticket booking procedure :-
You can get the tickets from the entry gate only. No need to do any advance booking.
However, there are certain charges which you should keep in mind:
If you are booking package then check with a travel agent regarding tickets.
Entrance fees: 20 INR DSLR camera: 30 INR Video Camera: 50 INR
Don't wait to pack your bags & get ready to celebrate the Hornbill festival. If you like this blog please share, comment.
Stay connected with 'My Travel Box' to get more updates.
Written by :-