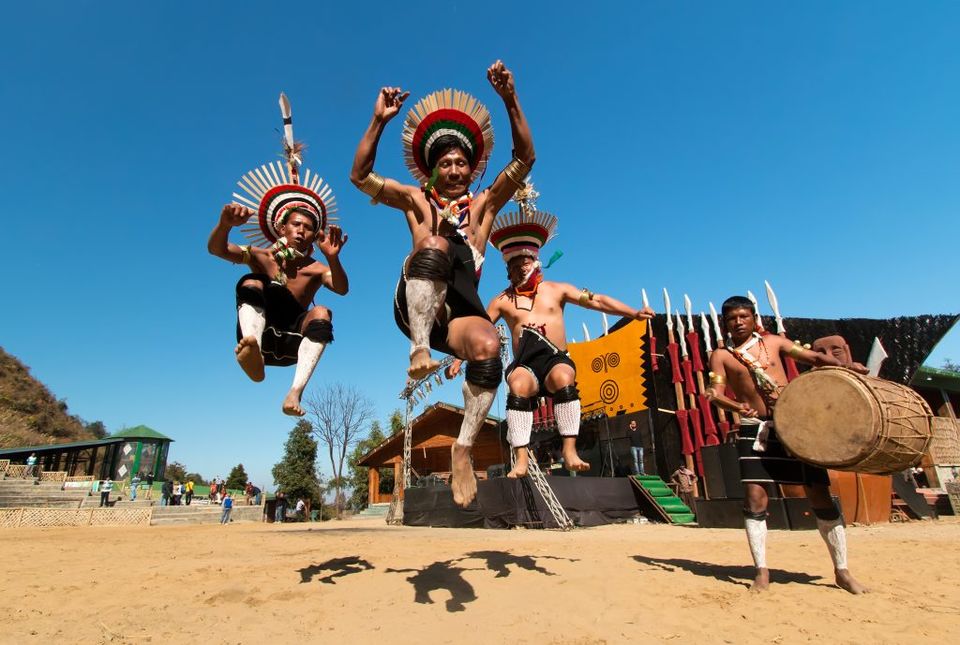 Music is an indigenous and distinctive art form that soothes the soul, rejuvenates life. The diverse genres for various moods and situations, apparently represent the unique culture of the regions have all origins to the art form.
Nagaland festival can be witnessed as " Festival of Festivals" or the "Hornbill Festival".Nonetheless, India's diversity and vast cultural aspects have a lot of treasure hidden inside of which many remain still unexplored.
Nagaland, a North Eastern Region of India is the home to one of such treasures. As the name says, it is the abode of the Nagas. For those who have read the shiva trilogy series " The Secret of Nagas " book by Amish Tripathi, would never fail to imagine and link the fascinating story to this place.
But, there is a lot more than just the fictional description to that of the manifesting reality. Discrete tribes of distinctive cultural and traditional backgrounds residing here have made the place a colourful and culturally diverse hotspot.
As said earlier, every region's cultural strength is depicted as an art form. Nagaland is also a place to witness such a rich art form with diverse uniqueness of cultures.
Although one can get to witness classical, rock, pop, EDM concerts often happening across the country, there are also quite a few distinctive festivals that actually represent the regional significance and celebrate their diverseness with great pomp and show.
There are various Nagaland Festivals that happen throughout the year in the region. One such peerless festival can be witnessed in Nagaland, known as " Festival of Festivals" or the "Hornbill Festival".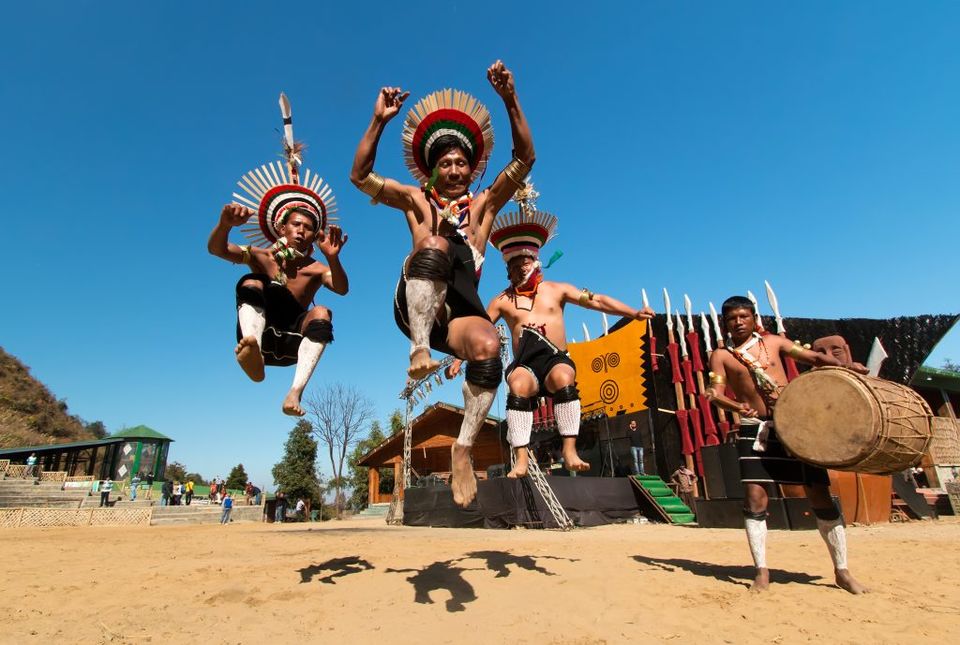 The region is home to a wide variety of large colourful bird species called Hornbill on which the festival is named after, has distinctive casque on upper mandible.
They weigh about 6kgs and their beak which seems to be very heavy to its weight is apparently light and acts as storage for food to provide its mate during the incubation period.
The interesting and noticeable fact here is the way the nesting formalities are performed by the Hornbill bird. During the incubation, the female gets herself sealed with the help of male in a shallow tree trunk with a small window opening enough to transfer the food which the male gets for a period of over 6 - 8 weeks.
The strive for food to help its younger ones survive for such a period of time is indeed a hard job.
No doubt, this bird can be considered to be the cultural brand ambassador of the tribes. Many tribes adore this bird and have a tradition of keeping the bird's skull body as a sign and belief that it would bring them a fortune.
As a tribute and to celebrate the existence of the culture and bonding with nature or to be precise: Hornbill, the festival is celebrated with a vision "To revive, protect, sustain, and promote the richness of the Naga heritage and traditions".
As a part to promote the legacy and interaction between the various tribal communities, annually the Nagaland Government organises a week-long Hornbill Festival.
The Hornbill festival in Nagaland for the year 2019 will begin from 1 December to 10 December. The festival location is held at Naga Heritage Village, Kisama which is about 12 km from Kohima.
From a wide variety of traditional food, music, art-crafts, dance to explore the natural beauty, one can also shop for a unique antique collection of handmade art-crafts and legendary paintings too.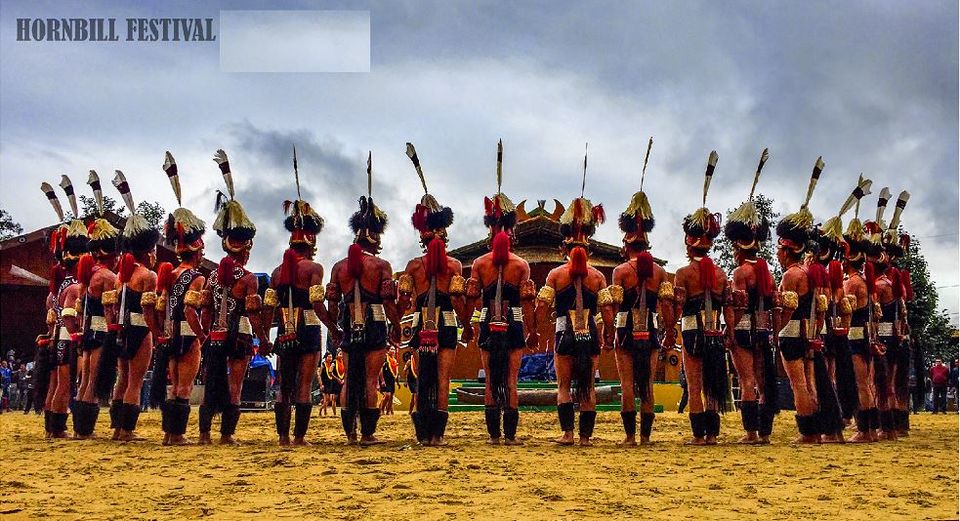 Although this one-week long festival is mainly focused on traditional art exhibits and folklore music of the region, it is not just limited here.
There are rock music events where rock bands from across the country come to participate, who consider the participation in this event as prestige and prominence, furthermore winning is a great deal.
The event is organised by Music Task Force of the Nagaland Government which is known as "Hornbill International Rock Contest". Of all these years of rock band competitions held, the notable fact is that most of the titles were won by the North East based rock bands.
One can also get to witness unique games and sports events organised for all ages and groups. To participate in all these games and enjoy the most the only requirement is your enthusiasm.
After some perspiring tiresome sport event participation, enjoy lip-smacking, delicious and unique Nagaland food to kill your hunger. These not just please your stomach, but your soul too.
You can enjoy your time here by giving a visit to art exhibitions and also shop for some unique handmade Naga Shawls, Paintings, Merchandises, etc. Not just the events, you can also spend some time exploring the places in the vicinity which are listed below.
The Nagaland people are known for their homely treatment. You would be surprised to see them welcome you to their homes and introduce you to their families, even though you would have met them once. The Hornbill Festival tickets are already available to reserve your place for an exciting experience.
Things To Checkout Nearby:
1. Second World-War cemetery: A historic site located in Kohima, depicts the bravery, sacrifice, and martyrdom of many soldiers who lost their lives fighting for the second world war.
A must visit to checkout for a historic significance and remembrance.
2. Nagaland State Museum: All the unique traditions, cultural diversity, and rare artefacts to inscriptions, musical instruments, etc. can all be witnessed in a single roof.
3. Catholic cathedral: One of the biggest churches in the whole of the North East region.4. Naga Bazaar: Have fun shopping for some amazing and rare items of Nagaland.
5. Khonoma Village: Situated between Kohima and Touphema village, is more prominently known for being the last base of the Naga warriors rebelling against the British Empire.
Recommendations:
Food: Rice, momos, noodles are the staple foods of Nagaland. Fish, chicken, and pork dishes along with cooked vegetables and rice form a typical meal. Also, Chinese and Indian dishes are served in the restaurants. Rice beer, a Naga special traditional drink is a must-try for every traveler.
Essentials : Carry a raincoat, hat, water bottle, wellies, wallet, and enough money although, you can find ATMs in the vicinity.To Reach Through :
Air: Dimapur airport has frequent services from major airlines. Kolkata by air is in the vicinity of the place. It takes about 3 hours to reach Kohima by road. Road: There are wide roads reaching to state capital Kohima, which is linked to Shillong, Guwahati Rail: The nearest railway station is Dimapur.
Permits Required :
To enter the Nagaland, you must have the necessary permits to have a pleasant experience. The permits can be acknowledged from the following authorities:
Deputy Resident Commissioner, Nagaland House, New Delhi. Deputy Resident Commissioner, Nagaland House, Kolkata. Assistant Resident Commissioner in Guwahati and Shillong. Deputy Commissioner of Dimapur, Kohima, and Mokokchung.
Plan Your Trip:
Make your trip more memorable and hassle-free by having the routes planned with interesting places to stop by and check out the regional recommendations, book hotels, hire a cab to cover local destinations everything under budget, with a single mobile application.
Seems Interesting, then we strongly recommend you to use ezroadtrips services for professedly delightful travel and experience.Bet that, this would definitely be a great memorable experience to you, your family and friends.
Hope to see you there and wish you a safe and memorable experience. If you want to know more about North East India Road Trips then you can follow our blog for more such Information