I am mining engineer working with Hindalco which is a part of Aditya Birla Group. Official trip was planned for visiting the mines of the company nearby Raigarh. I am very fond of road trips may be by a car or by bike. I love to travel. The vehichle which was given by the company to travel from Lohardaga which is in Jharkhand state and at a distance of 70 kms from Ranchi  was Mahindra Bolero ( which is the best vehicle for any terrains ). We bunch of 8 people started of by 9:30 a.m. and thought of reaching at around 4 p.m.  to Raigarh. But every road trip needs adventures and we got one. We had to travel through 3 states ( Jharkhand , Odisha , Chattisgarh).
Total distance - 355 kms
Before entering Odisha everything was good and smooth but we didn't there was a 2 day strike in Western part of Odisha.
When we entered Odisha , we started facing problems as roads were blocked at a distance of every 20 kms or 30 kms. Somehow after facing all the problems we crossed three road blocks and paved our way to Chattisgarh.
We entered in the village roads which were not and we're freaking us all out. Mind went blank we came just at the end of the road and there was not road and Google aunty was showing to go forward. Presence of mind helped us in making our way through the jungles and reaching Raigarh.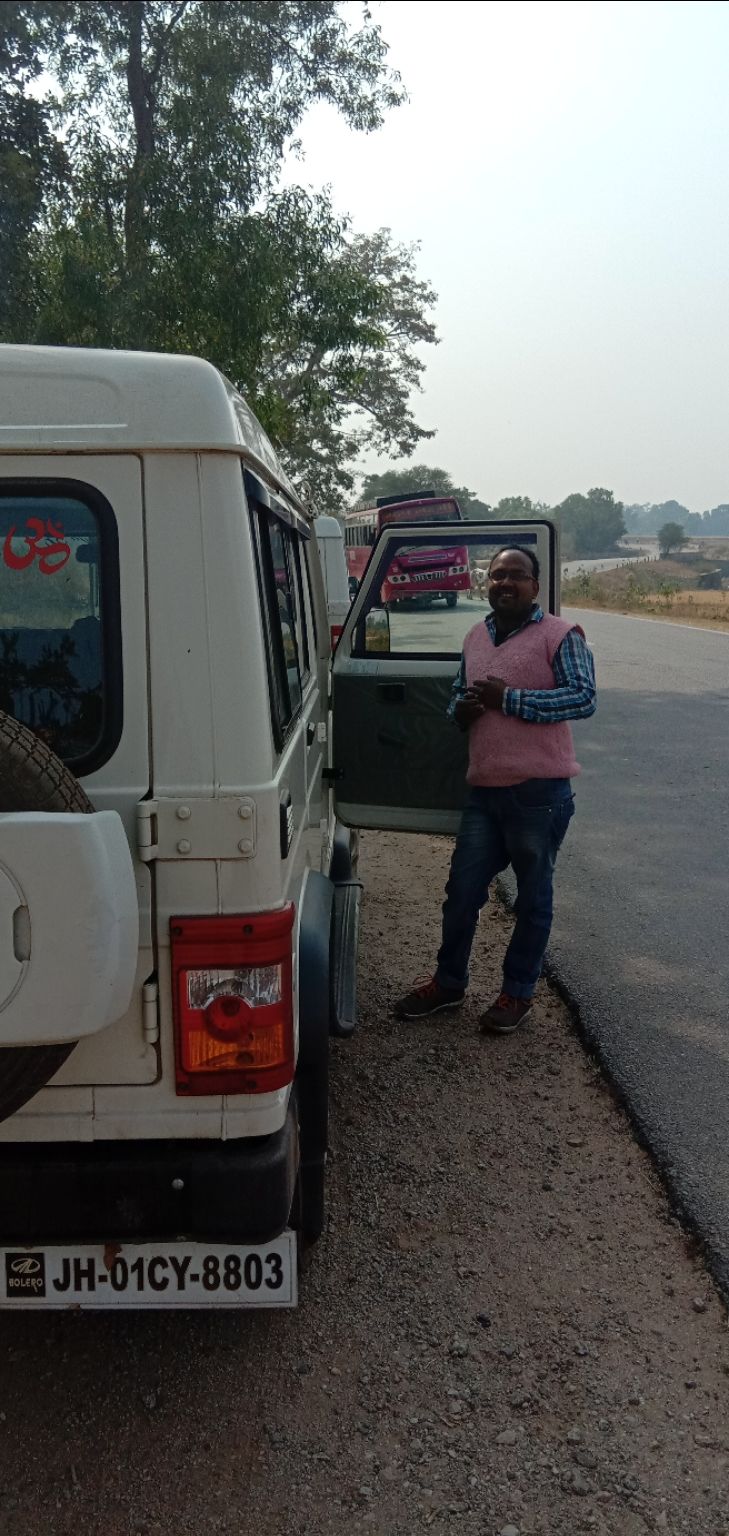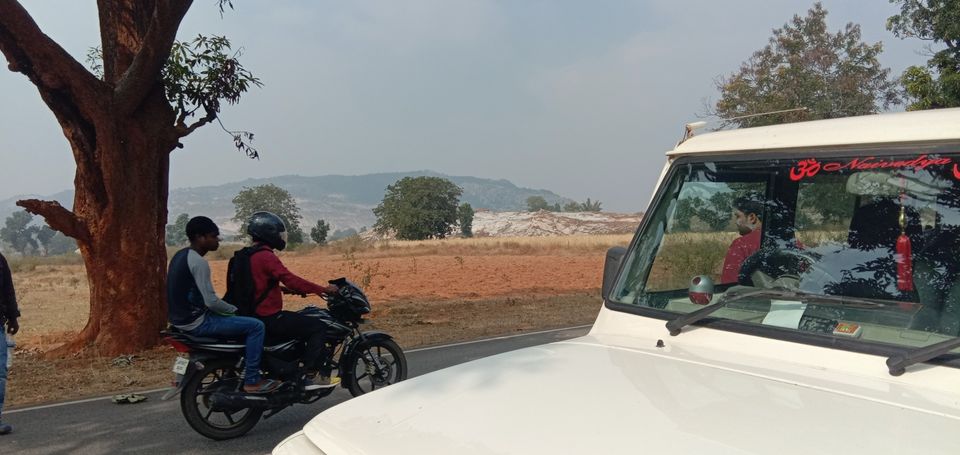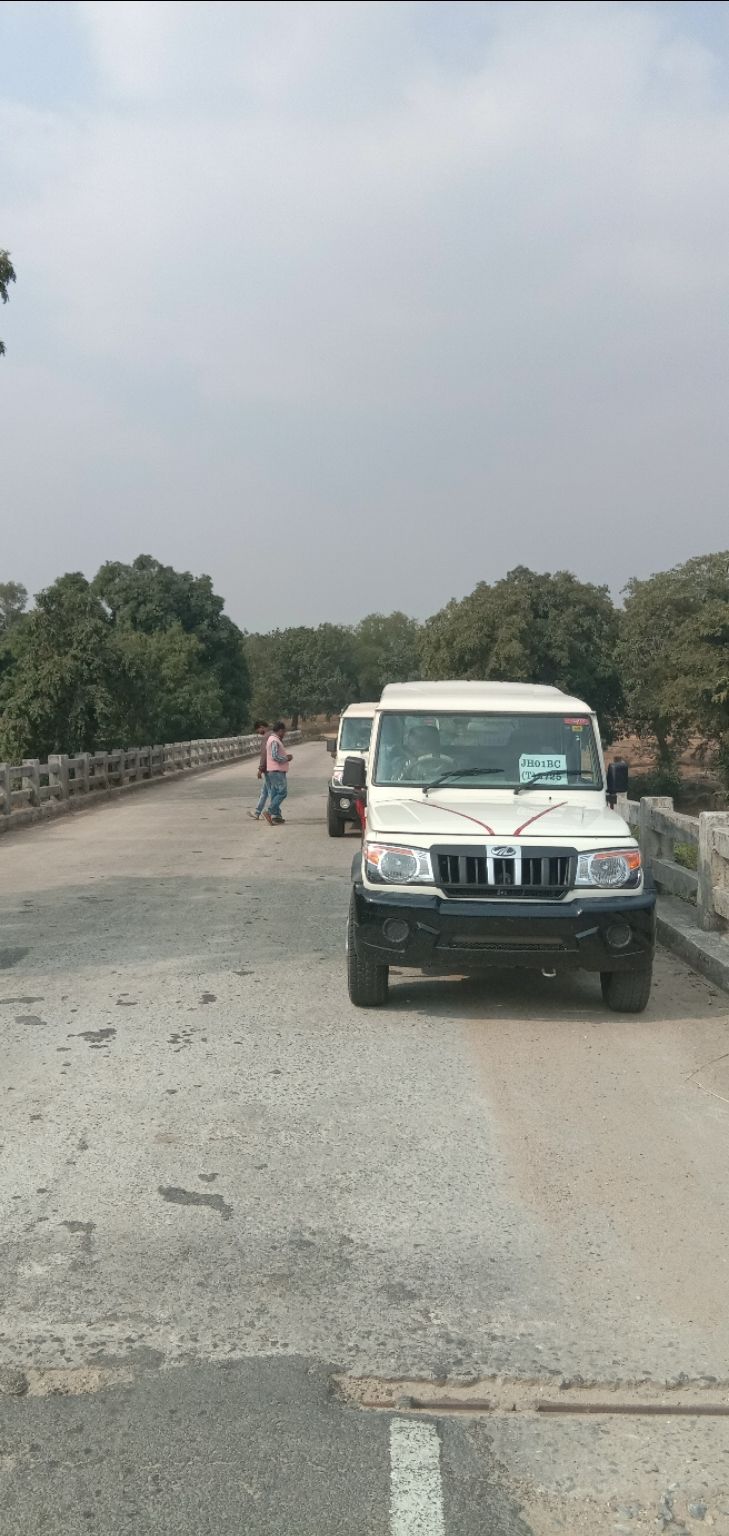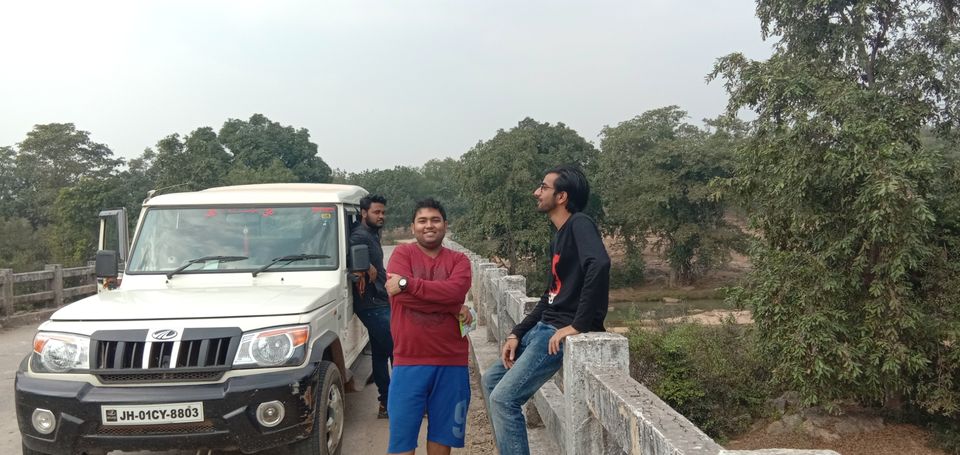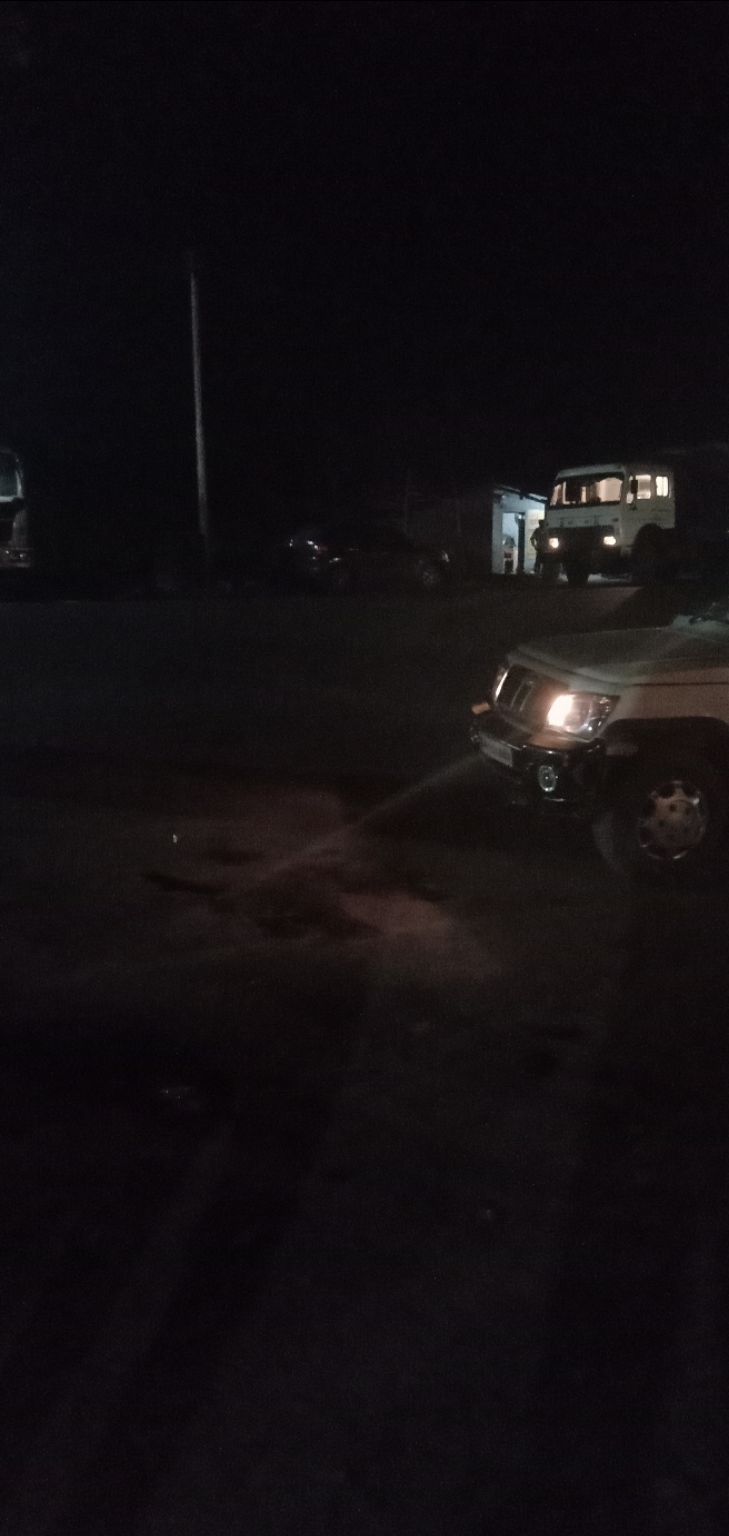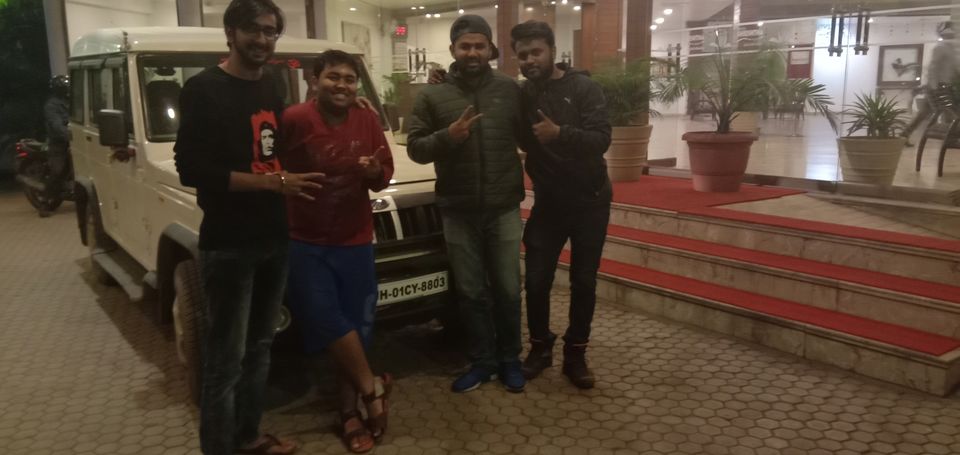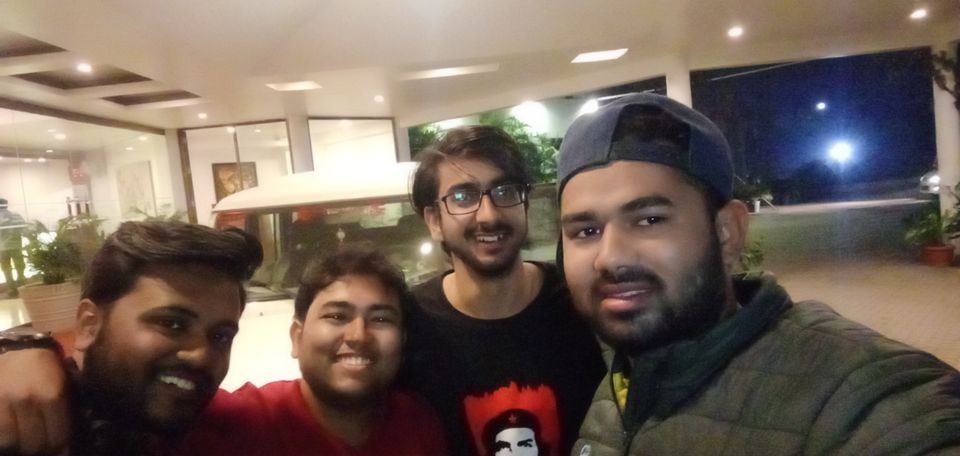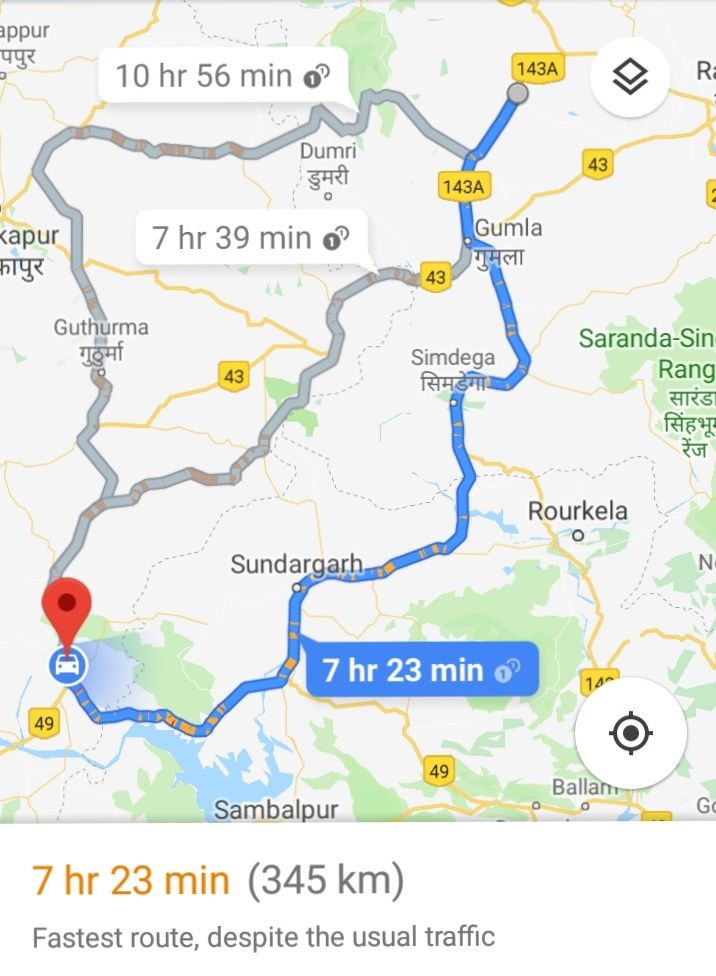 As u can see on the pic , we all were happy to complete the trip , which was exhausting and lengthy due to the strike. We fought our way by pursuing the authorities and sensed a piece of victory. Promised to have such amazing road trips again and again. Keep riding , keep travelling and keep taking risks.