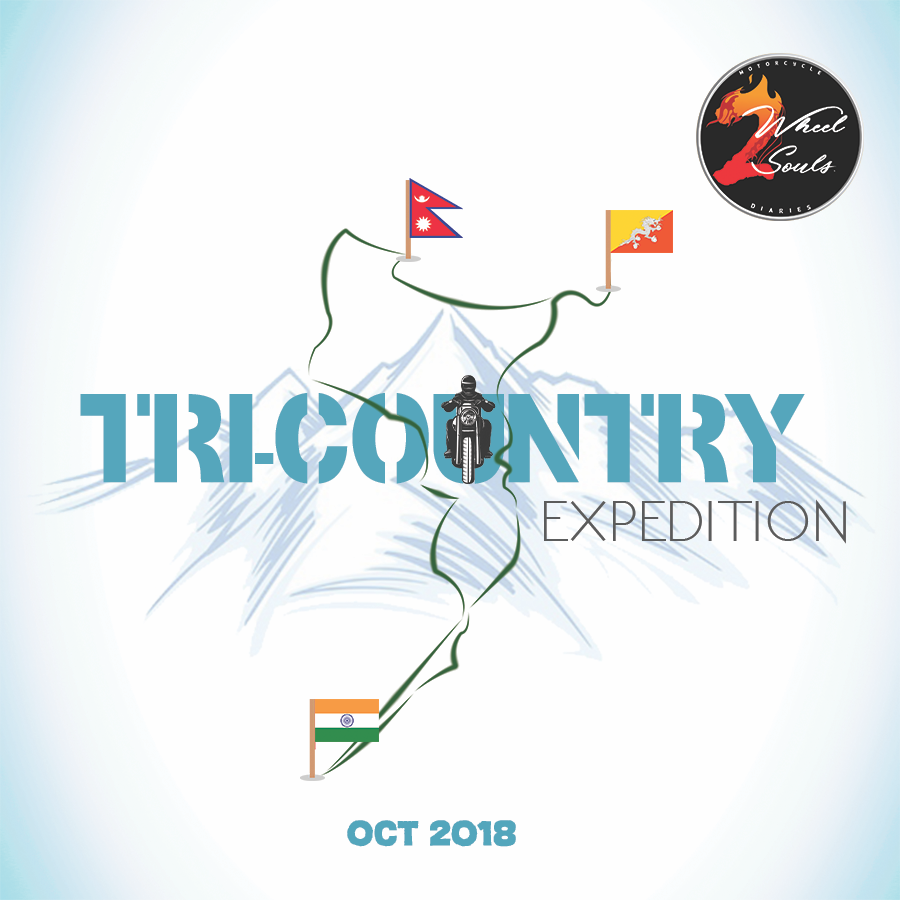 This is an epic travel journey, a once in a lifetime experience which we have created in our memories and would like to share the same experience with you all. In this story me & my biker group (brotherhood i.e we community call ourselves) are on an epic trail of starting from our hometown in Visakhapatnam a costal city in Andhra Pradesh and travelling all across to Bhutan by road and continue our journey towards Nepal and then coming back to our home location. We also did this trip for a social cause to create awareness on plantation and we ourselves did a lot of plantation activity (planted 600 seed balls) along our journey.All the brothers who took part in the journey and their respective ages, just to show you the contrast in our biking brotherhood.
Sudhakar(65), Sanjay (40), Manoj (27), Sasank (23), Varun (34), Siva (27)
The below logo of our trip is also themed on the map along the route which we have travelled during our journey an we have marked the countries which we have travelled by there respective flags as representation.