Our hotel had a view of the beautiful Indus River. Listening to soothing music, sipping green tea and this view. Yes! Couldn't ask for a better start to my day.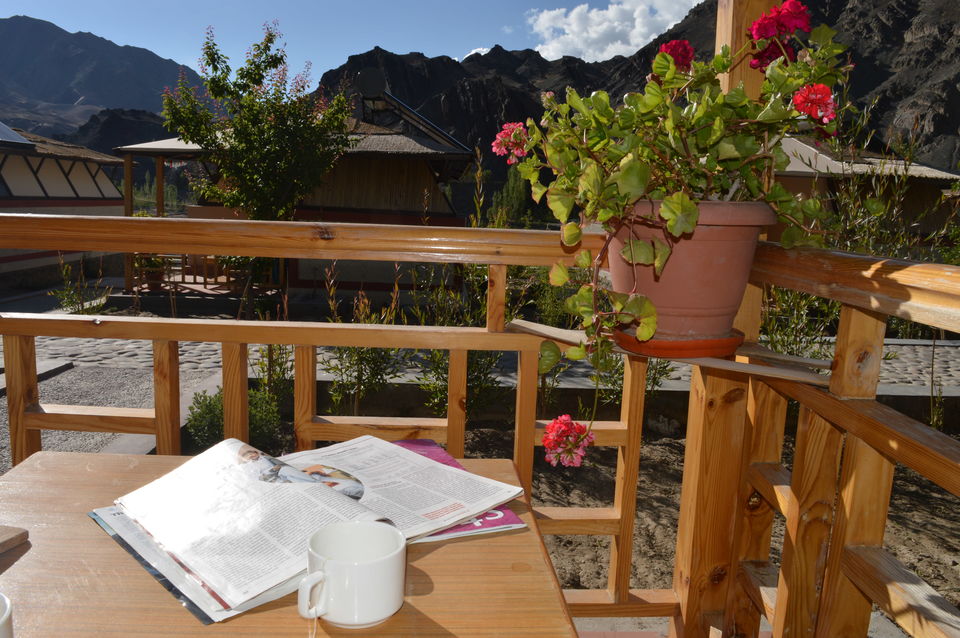 We had our breakfast and left the hotel at around 9:30 am and directly stopped at the confluence point of Zanskar and Indus River. Here one can literally see two contrasting colors merging into each other. We sat by the river for a while, enjoyed the mesmerizing view and left for Leh.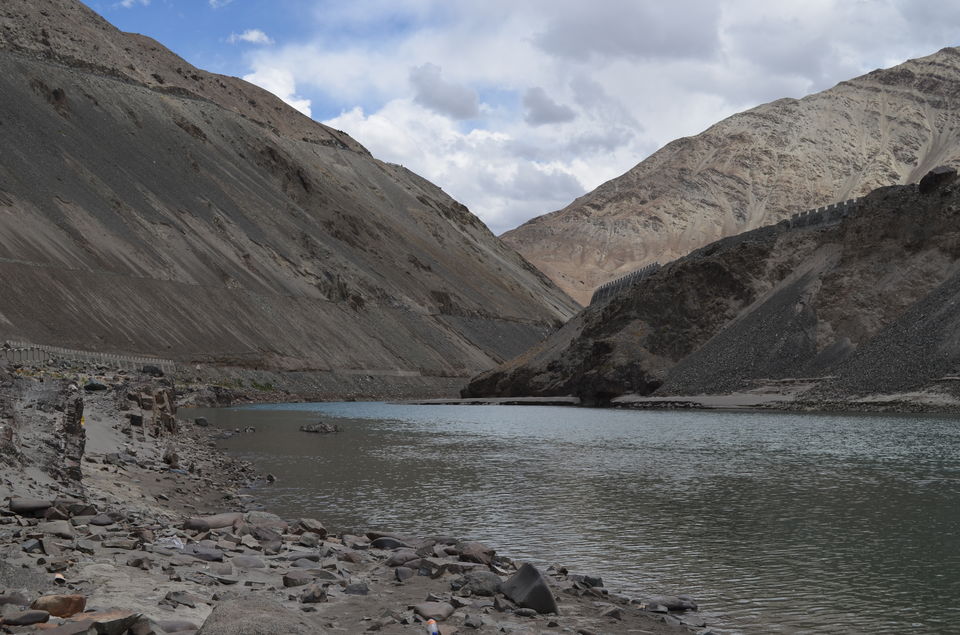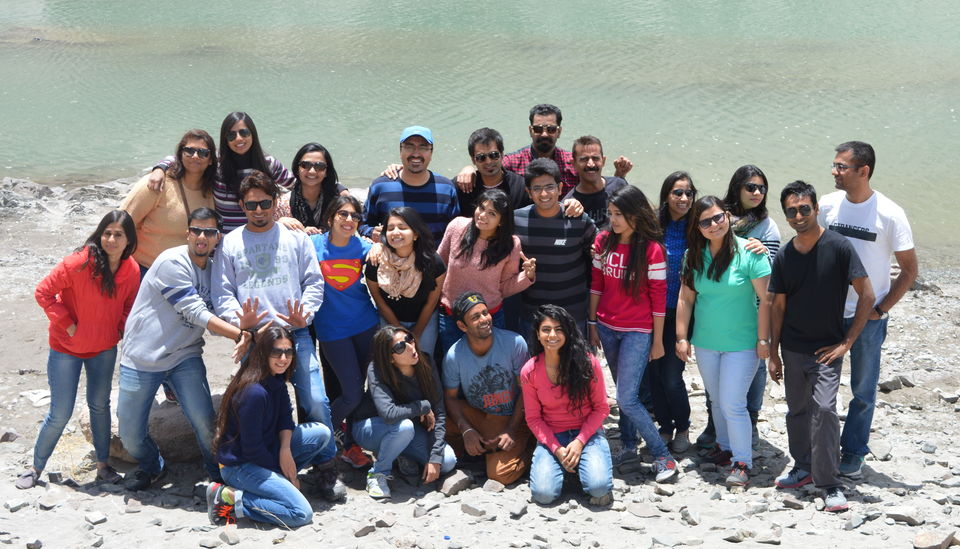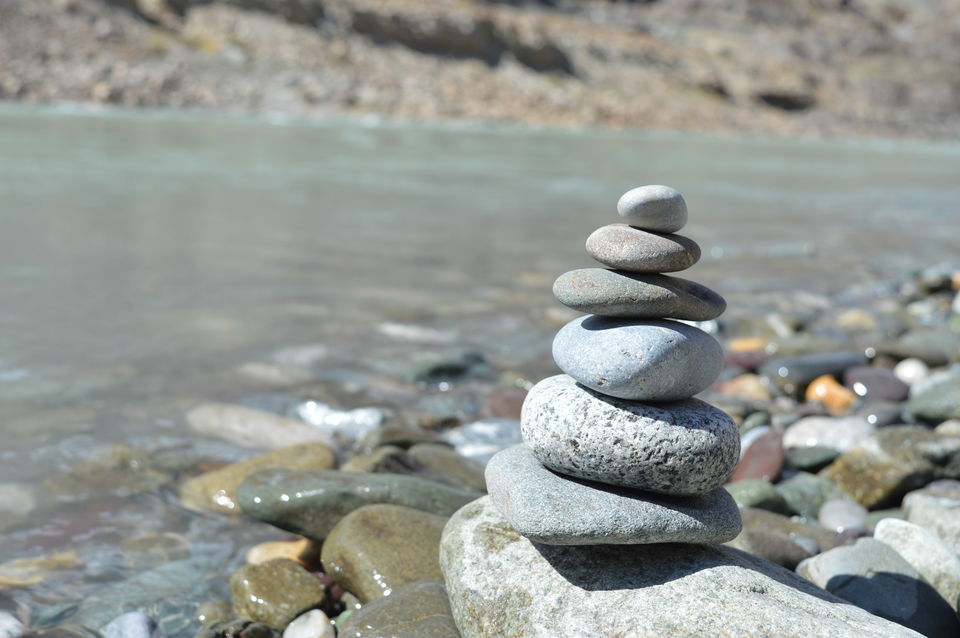 We reached our hotel around 1 pm and after relaxing for a bit, we left for lunch. We had lunch at a French Bakery called Bon Appetite. From Momos to Chicken steak to Nutella crepe, everything was super delicious. The next planned destination was a Buddhist temple, Shanti Stupa. Me and two other fellow travelers wanted to explore the markets of Leh. While others left, we decided to stay back and explore the city on our own.
After sending post cards, wandering in the market for a while, the three of us had a second thought of going to Shanti Stupa. It was around 3 kms away from the market so we decided to walk till Shanti stupa as we would have a chance to take a brief look at the market as well. There were some 500 odd steps to reach the top. After some 30 minutes of conjuring all our strength we gradually reached the top.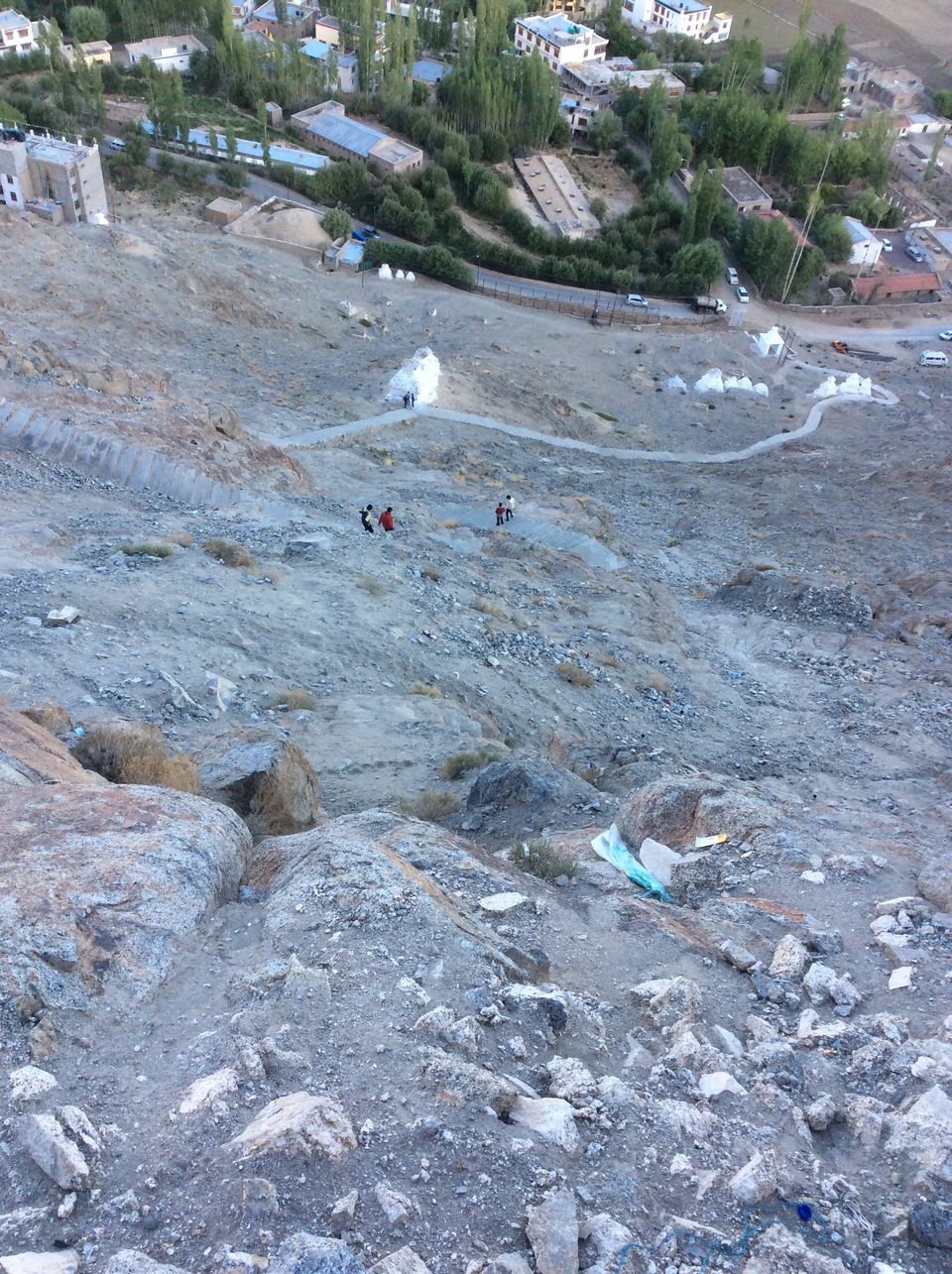 The panoramic view from the top made it all worth it. It is said that Shanti Stupa symbolizes peace and harmony and when we reached the top, we understood why.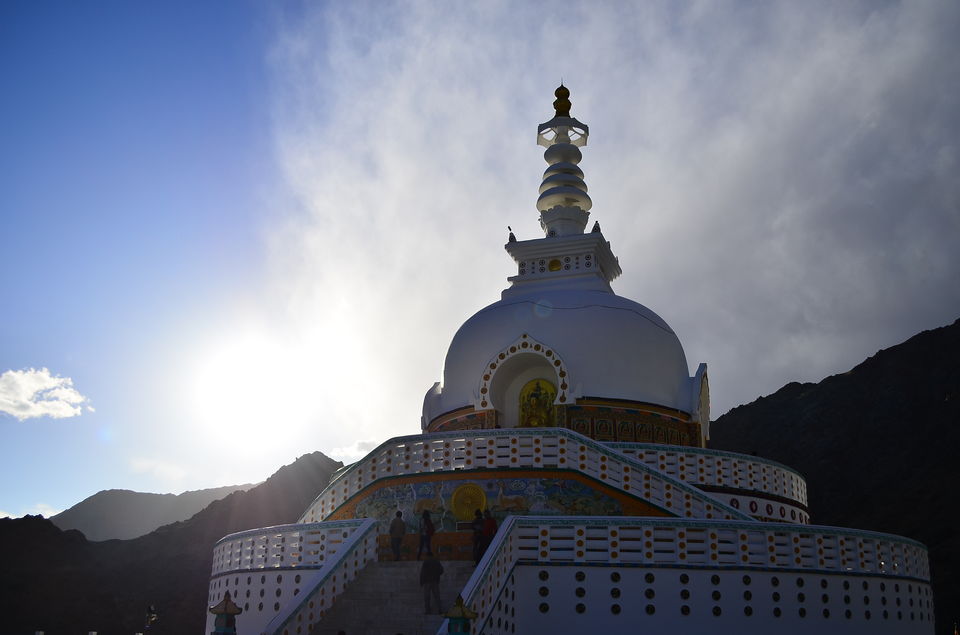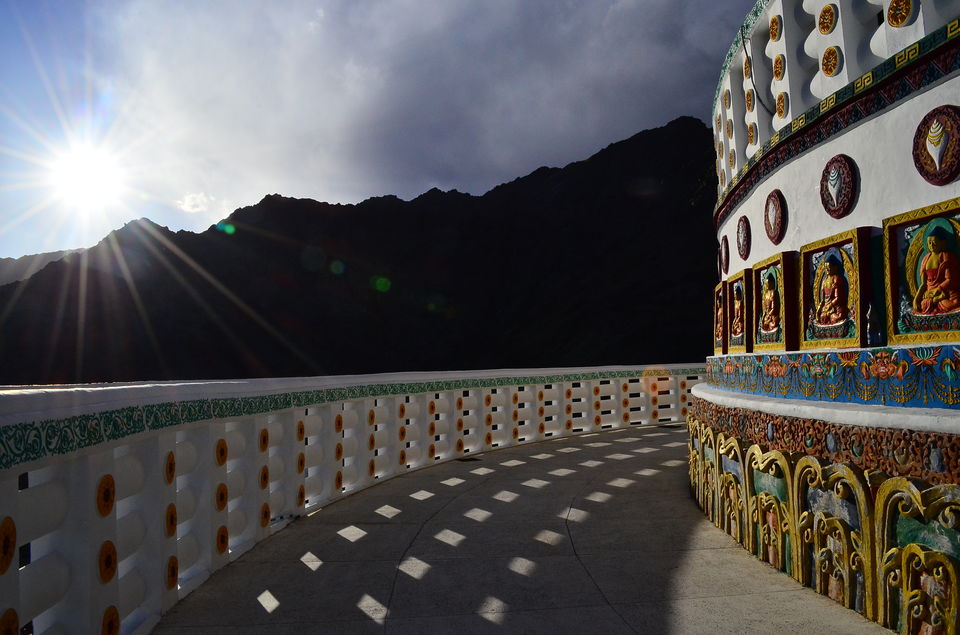 After spending some time, we started going down and after an hour we finally reached the market. Since we were knackered from our adventurous day, we crashed as soon as we reached our hotel. Another eventful day had to come to an end.
Coming up next is my adventure through Nubra valley. Stay tuned.