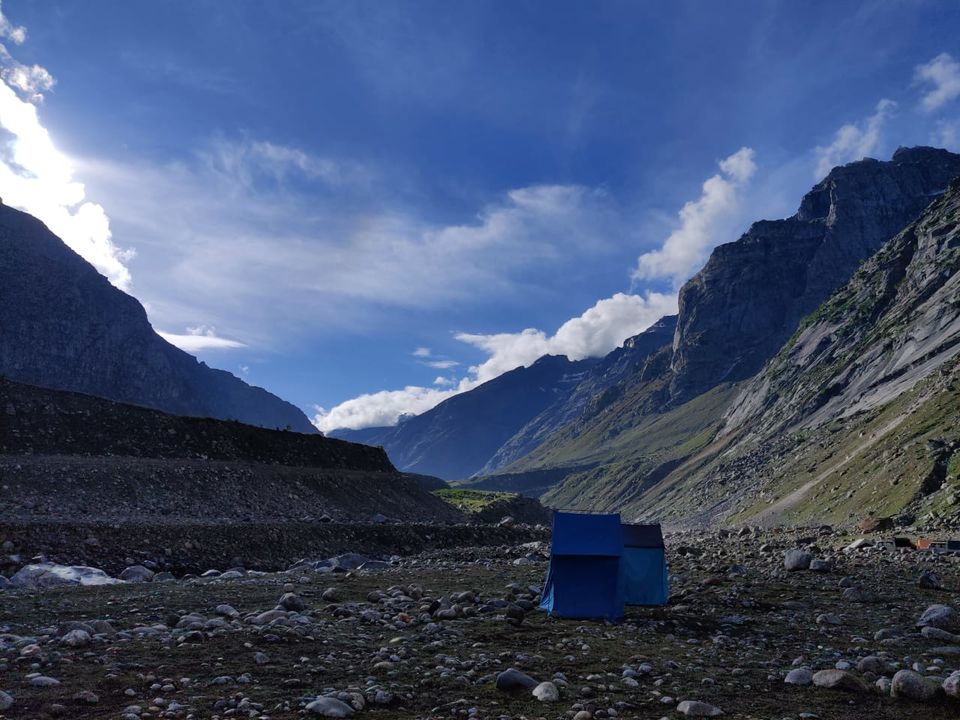 Growing up in Madhya Pradesh, the mountains and fresh air have been part of my childhood memories. And that's probably the reason why the idea of a trek to the iconic Himalayas made it to my bucket list of things to do for 2019.
After doing some research, the Internet convinced me that a trek to Hampta was one of the easiest ones to start with. Or so they said; because reality was going to prove otherwise.
Now, one of the biggest challenges with taking up the trek had nothing to do with the actual trek itself. It was convincing my parents that I wanted to do this alone! I started preparing by getting the necessary gear and by breaking into my trekking boots. A heads-up; if you haven't worn trekking boots or something similar, getting used to them is something that will take a while. So I highly recommend walking around and getting used to them before your start your trek to make sure that the shoes are the least of your worries later on. I also practiced a daily routine of swimming and yoga to build stamina and endurance for the conditions that I was going to face.
I flew to Delhi from Bengaluru and then boarded a bus to Manali. To be honest, I had a fear lingering at the back of my mind regarding the trek but once I was in Manali, the overall vibe of the place made me feel relaxed and peaceful.
I started my journey by going to the Chika base camp, where I meet my trek lead Naresh and 15 other people who were going to be my friends and family for the next 5 days. From Chika we went to Jobra. We drove till where there was road access and then started our trek by hiking through a forest and lush green meadows. Since this was just the first day, the activities were kept as light as possible. Upon reaching Jobra, we were welcomed by the best ginger lemon tea I've ever had! It is true! The mountains have a way of making you appreciate all the small luxuries you have in life.
At this point, I was thinking that I might be the only solo traveler in the group but to my surprise, I got to meet two amazing women (like me!) who were from Kolkata and Mumbai. They would be sharing a tent with me going forward during the duration of the trek.
The next morning, we woke up to a stunning view of the sunrise and after having tea and parathas accompanied by the beautiful sound of a river, we were all set to start day two of the treks. Being the second day, I knew it wasn't going to be all easy breezy like the first. It was quite challenging, but the sight of the valley, river, and meadows made it all easy and worthwhile. After a while, we reached Balu ka Ghera where a river side camp was organized for us at an elevation of 11,900 ft (Yes! We've already reached an elevation that high on the second day. For a first timer, I was already quite pleased with myselfJ). That night was quite a challenge. It was pouring outside, the tents had water getting inside and we were cold and wet the whole night. Thankfully, our trekking gear helped us in not getting completely drenched but the rest we got was a far cry to prepare us for the last and final day of the trek.
I'm finally back home in Bengaluru and I must say that my toenails have frostbite and there are plenty of bruises . But I'm pretty damn proud of myself for completing my trek. Will I do another one? Definitely .
Credit goes to Frewin Francis for editing my blog.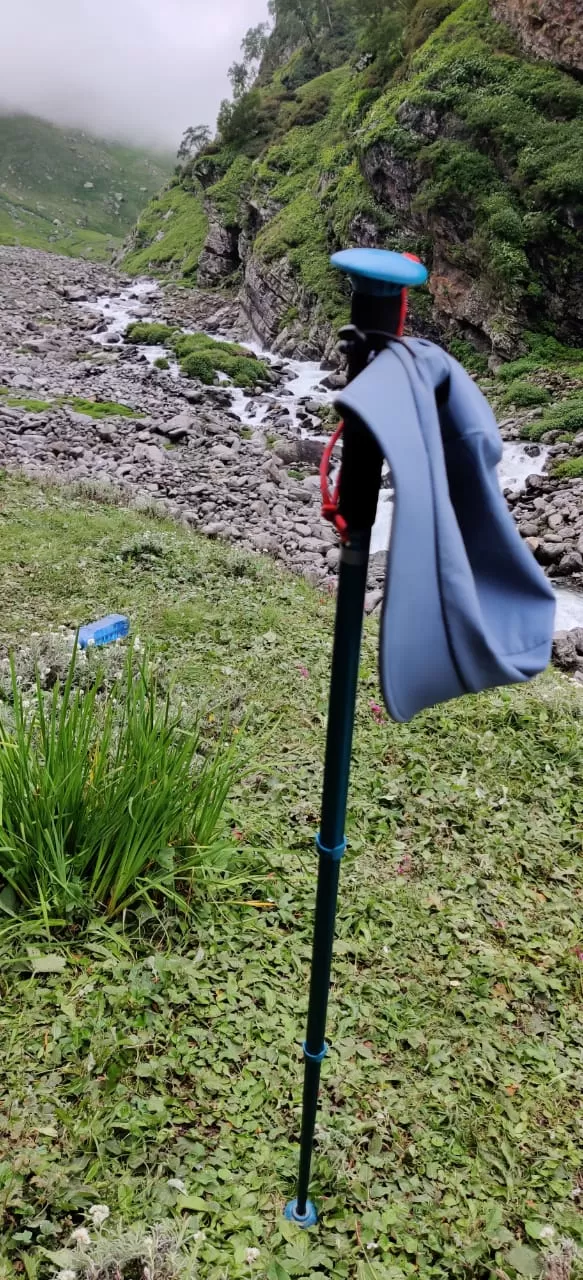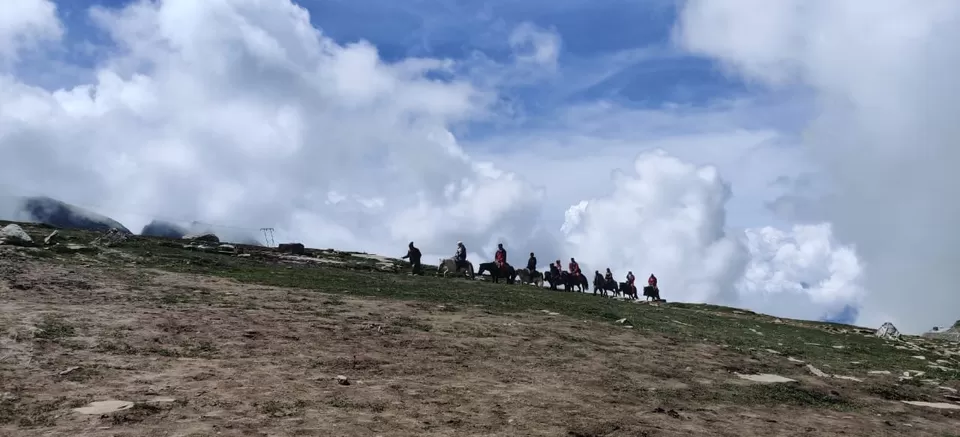 When the sun started peeking through the mountains the next morning, I had butterflies in my stomach. I was going to conquer the Hampta pass! We took out our trekking poles and started hiking towards our destination. That's when I noticed something. Throughout the trek, I was mostly leading the group with my trek lead (ahem ahem… Not too shabby for a first timer eh?!) Well…my enthusiasm was soon curbed by Mother Nature. The green valley showed us the way to the icy mountains and glaciers. If there was sun, the ice would melt. If there was no sun, it would be foggy with low visibility. The combination of everything that makes nature so amazing also proved to me how small I was compared to the sheer scale and grandeur of everything around me. Also, nature makes a very strong point. If it wants, it can stop you dead in your tracks and there is nothing anyone can do about it. In a nutshell, even the idea of simply walking became an enormous challenge. And then we were there! I had finally 'conquered' the Hampta pass. Yes, it might not sound like much but let me assure you, every breath I took up there had all the gratitude in the world for everything I was privileged with. We stayed there for a good 15 minutes and then started our descent to Shea Goru.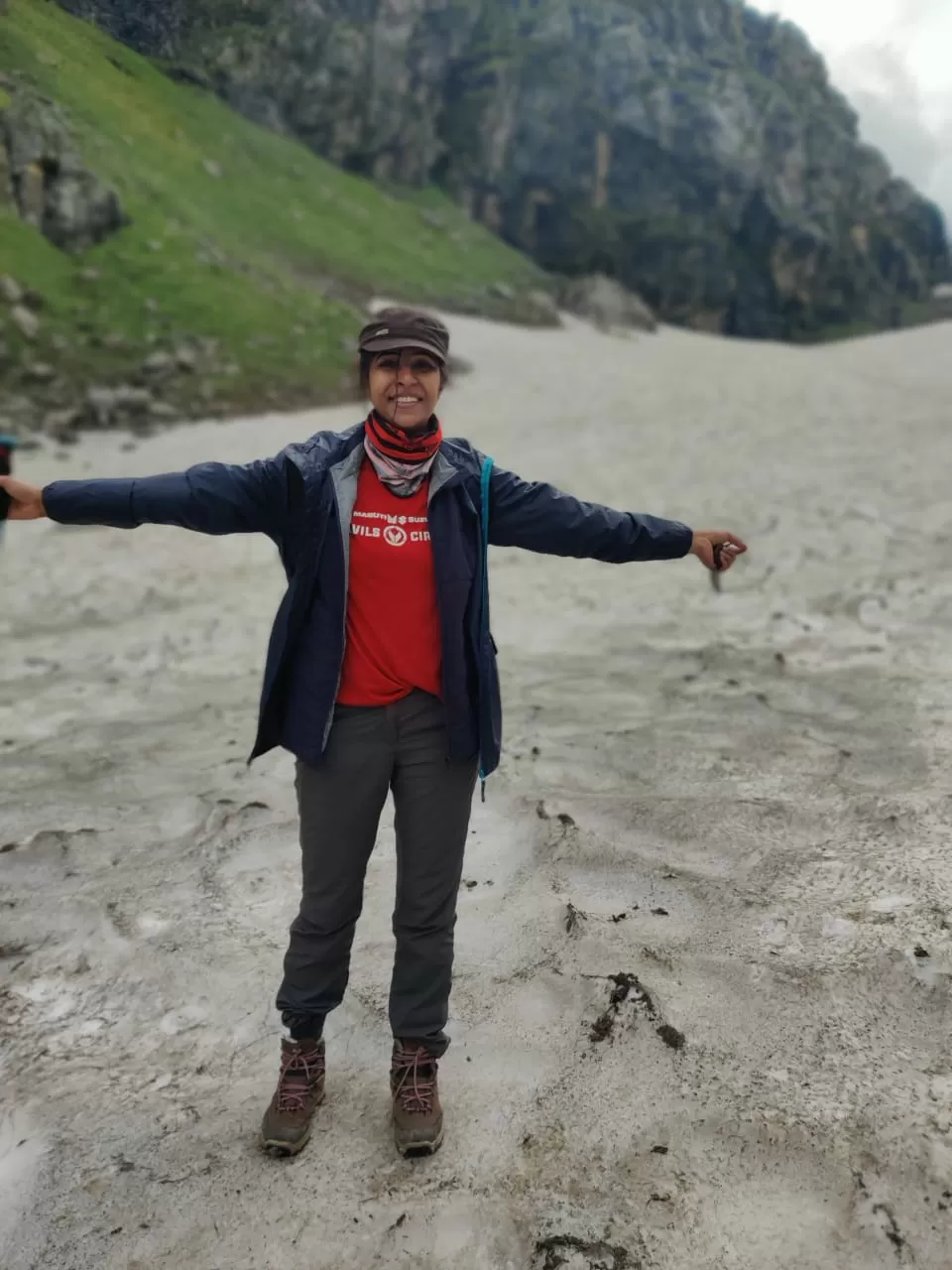 Now here comes the tough part. Once you have reached your goal (Hampta in my case) you simply want to be teleported back to your home with all the creature comforts that you are so acclimatized to, instantaneously. But Mother Nature has her ways of making you pay in kind for all the breathtaking experiences she offers you (We lost our breath at multiple instances on the way up due to the difficulty in the trek and also because of the beauty of the landscape).
The way down seemed a lot harder than the way up. The route was slippery and had a lot of loose rock falling from the mountain side. At some point, I wished I could be one of those small rocks and just roll all the way down. But then, that would also mean that I wouldn't get to tell this story and undertake more challenging things going forward. I would simply end up a rock in the valley! But to be honest, at many instances on our way down, the combination of snow, ice, loose rocks, and everything else made me ask myself…will I make it back home in one piece? I clearly remember an instance where there was a steep slippery incline followed by a huge hole in the ground on one side and a flowing river on the other. I had to go around this obstacle and those moments felt like some of the slowest moments of my life. Every second felt like an eternity and I simply couldn't move for the fear of what eventuality I could face. But at some point after being sufficiently frustrated and flustered with myself, I made a decision to take my step forward and overcome the obstacle or end up a rock in the valley. And trust me; I had my heart in my mouth the whole time!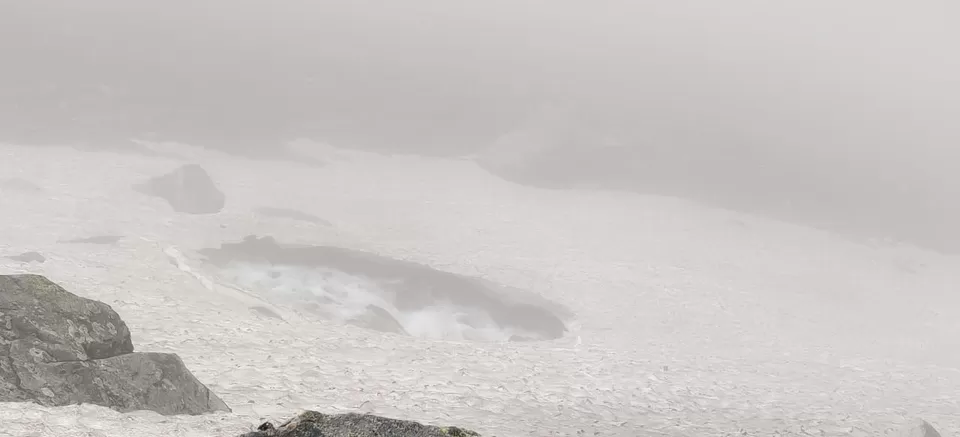 Finally, it was around 6pm when we reached our camp site and we retreated to our tents.
On day 4, we moved towards Chatru and this was the place that gave us the opportunity to witness the most stunning views I have ever seen. The valleys of Lahaul-Spiti and Pir Panjal ranges added a charm to the beauty of the place. Notably, Chatru is the base point for three locations namely - Spiti Valley, Hampta Pass, and Rohtang Pass. We spent the night at Chatru.
The sights of a taxi and some shops reminded us we are back to normal life and we will soon be approaching Manali via Rohtang Pass. This turned out to be one of the most scenic paths I've ever taken. The mist filled roads, cliff sides, greenery and everything else made we feel amazing. Words can't do justice to the way one feels in such situations. And it wasn't just me, everyone with me felt the same way and someday I wish everyone reading this would also be able to experience something similar.