In the peaceful interiors of Uttarakhand, exuberant with deodar forests, lies a charming home dressed in red and green – the Doi Homestay. Resounding with the welcoming woofs of two puppers and blanketed in the aroma of freshly baked goodies, this homestay makes for the perfect Valentine sojourn. While the Doi Homestay is instagram-famous for its majestic views of snow-clad Himalayas and dazzling night skies, what's truly unique about this place is the thoughtfulness with which it has been designed.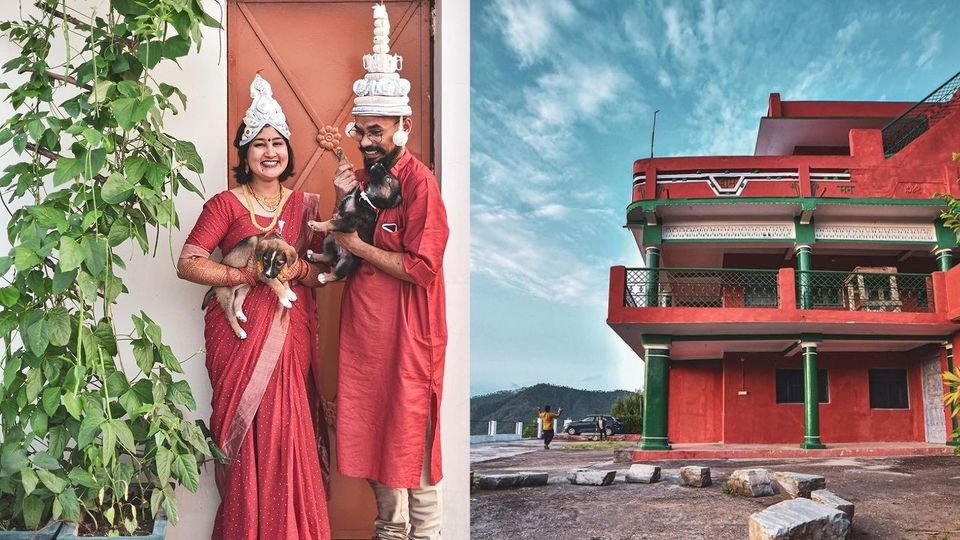 Disha and Sambit, an endearing couple are the heart and soul of this charming abode. Together known as the Doi Host, they have spent four years hosting travellers on immersive and sustainable road trips to the Himalayan regions of Spiti and Sikkim, as well as lesser-explored destinations such as Meghalaya and Corbett. Despite the challenges of a nation-wide lockdown and a pandemic that adversely impacted the tourism industry, Disha and Sambit opened the doors to their dream project, the Doi Homestay in August 2020!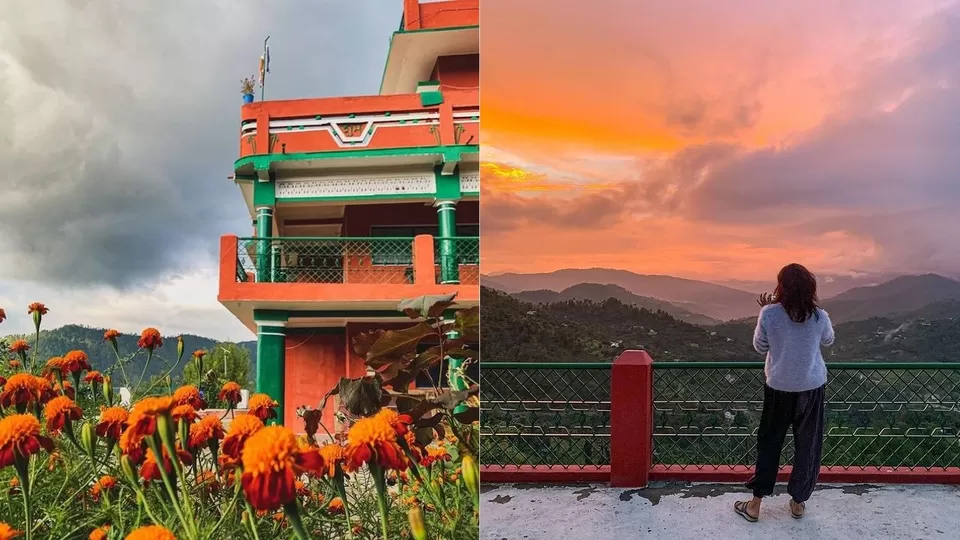 Situated in the tiny village of Nathuakhan, approximately two hours away from the nearest rail head Kathgodam, the Doi Homestay sets the benchmark for homestays in the hills. The Doi Homestay is not just a roof over your head while you're travelling, it's a home that will keep you warm and cozy as you desperately try and escape the trials of city life. Tucked snugly in the midst of an orchard of apricots, peaches and plums, the homestay attracts a wide variety of birds that will wake you up with their melodious twittering every single morning instead of your cacophonic alarm. As the hypnotic sounds of nature draw you towards the sunny terrace of the homestay, you'll find yourself endlessly gawking at untouched nature that proudly displays its glory every moment of the day. Your phone screens will miserably scream for attention while you remain engrossed, admiring the sapphire blue skies, blazing sunsets and the mighty Himalayas that look like sentinels guarding this little piece of heaven on earth.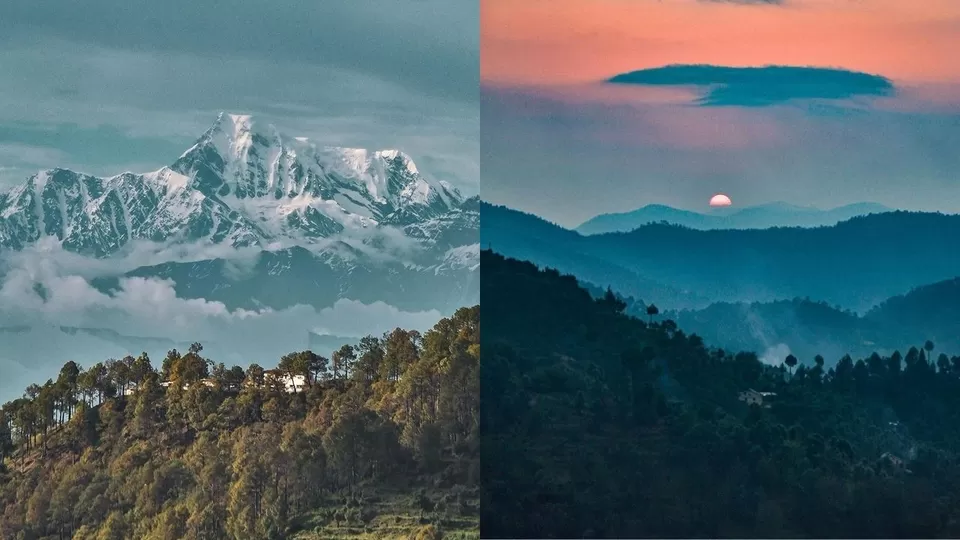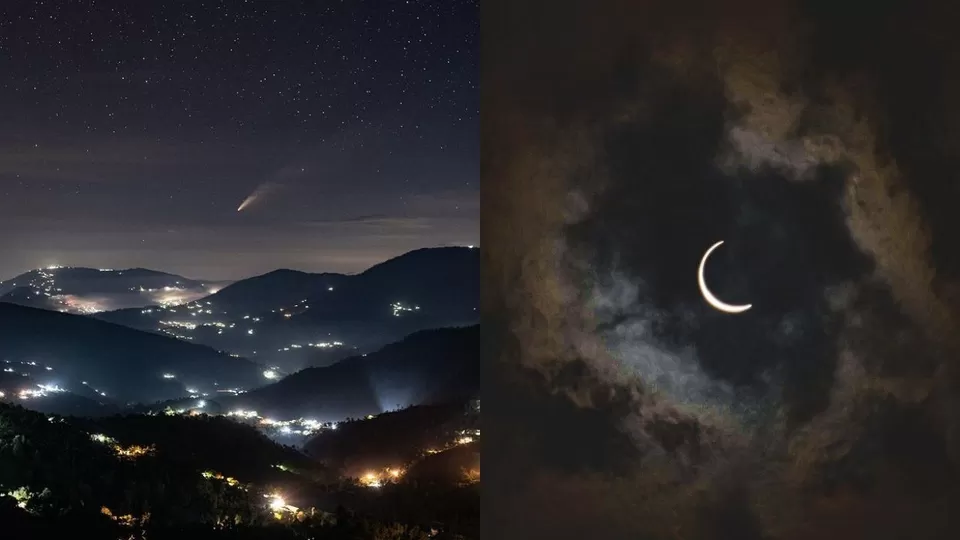 While you treat your senses to fantastic views, Pankaj, the masterchef of the homestay will tantalise your taste buds with delicious home-cooked meals. And if you're lucky enough to be visiting during a weekend, Sambit will surprise you with special meals like margherita pizzas, pastries, peach ice-cream and even tacos! Disha and Sambit are connoisseurs of good food and if you've travelled with them, you'd know that they have a knack for discovering the tastiest delicacies in every place they visit, no matter how remote. Naturally, at the Doi Homestay, food is taken very seriously and is always relished together.
If you're one with itchy feet, just a short walk will plummet you into the most scenic hikes and treks. Take a different unbeaten path everyday and you are sure to stumble upon camouflaged waterfalls, fresh streams and breathtaking view points. The Doi Homestay and its surroundings are truly a travellers' playground.
When I spoke to Riyanka Roy, an avid traveller who stayed at the Doi Homestay in October for a month, she enthusiastically summed up her experience by saying:
"From mouth-watering custards & pies to hours of stargazing ,The Doi Homestay is an abode for the souls filled with wanderlust. Disha & Sambit made us crave for stories of quaint villages laced with a dash of adventure, took us for hikes along picturesque trails and laughed with us as we goofed around their postcard-perfect home. They did change my idea of 'hosts' but now, I can gladly call them 'friends'."
Getting to know the hosts behind the magic
Disha entered the travel industry as a writer, while Sambit is a filmmaker and photographer. They met in 2017 and soon launched The Doi Host to promote sustainable road trips among solo travellers with a vision to ultimately start a responsibly-run homestay in Uttarakhand. Earlier last year in the midst of the lockdown, they didn't just realise their dream but also tied the knot!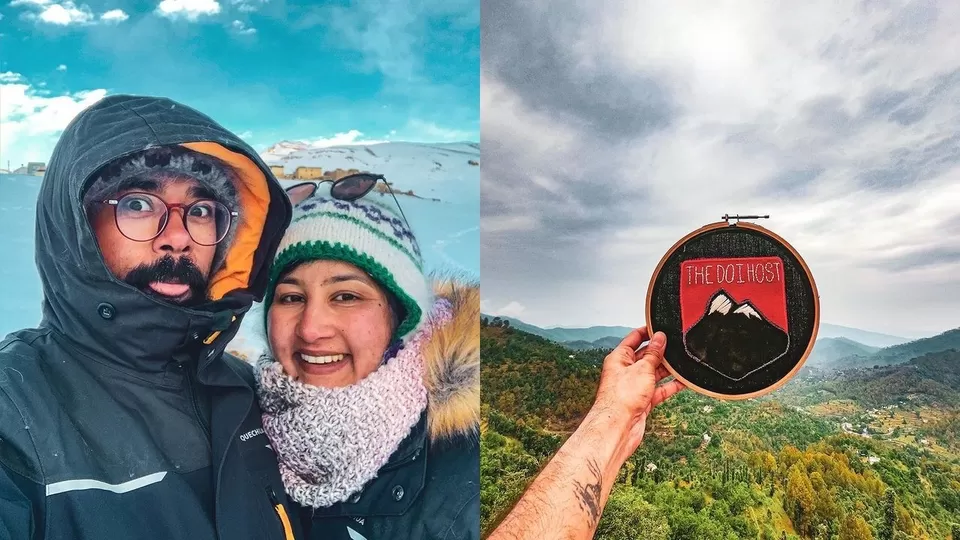 Talking about their journey, they tell me that they fell in love and in business at the same time! They believe that the key to their success has been their ability to think of things together and grow together. Sambit says, "The simple fact that we have kind of achieved what we were working towards makes us feel lucky everyday. Also, we get to see each other 24/7!" Ah, Could it get any better? When I asked him how it feels to be god's favourite now that they have found love, he very humbly replied "It feels pretty good, to be honest!"
As the sweet smell of roses lingers gently in the cool February air, it is time to plan a trip to the Doi Homestay. Take a page out of Sambit and Disha's beautiful story that is sure to warm your hearts for days to come. This Valentine's, whether you're looking for a month-long escape to connect with yourself or a weekend getaway with a loved one, the homestay will serve as the ideal backdrop for a perfectly beautiful love affair.
Please note, you can only visit the homestay if you have a covid negative test and are travelling in your private vehicle. To book, send them a message on Instagram here.
Love travelling and writing? Create a blog on Tripoto today and share your story with the world!