Sikkim is the second smallest state of India and so full of wonders that you need multiple trips here to experience all of it's magic. I've been to Sikkim twice this year and can surely say that the homestays in Sikkim have a knack for surprising travellers. Earlier this April, on a 5-day cycle ride along the Silk Route in East Sikkim District and this time in early December, on a road trip to Gurudongmar and Yumesangdong in North Sikkim.
I often have conversations people fellow travellers on these journeys about what makes Sikkim so charming to us. It's India's first fully organic state, it will achieve full literacy by 2018 and it's a football crazy state, what more? It's people and their hospitality, that is remembered by most of the travellers who have visited Sikkim.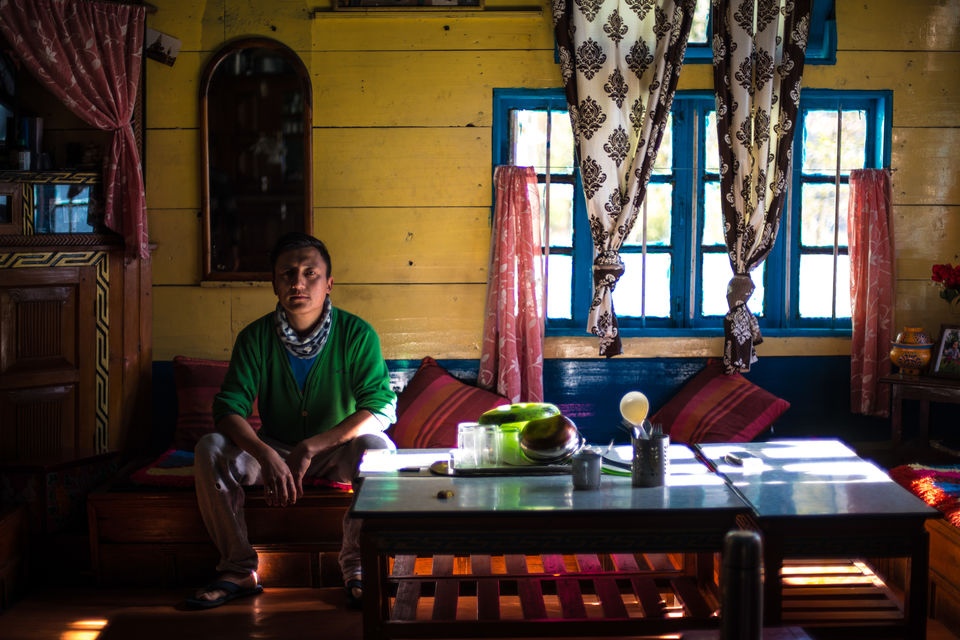 Homestays in Sikkim
The best part about travelling in Sikkim is the ample opportunities you get to have local experiences authentically. Many hospitable locals have participated in the government's efforts to create more homestays across Sikkim, you can check out these homestays in the state tourism board's website.
In more and more places, we've seen homestays outnumbering hotels in Sikkim and it ensures that the locals are making the most of the boost in tourism that this place has seen in the recent past.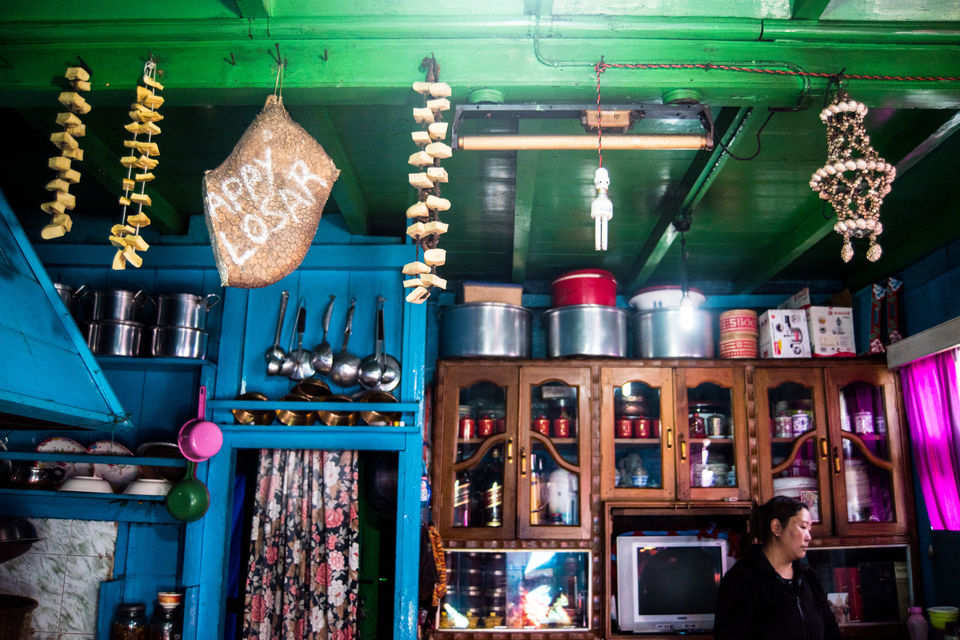 The journey through North Sikkim this time took us to Lachung and an important enquiry that we made before arriving was whether the guests are allowed inside the kitchen or not. Believe it or not, entering a kitchen of a household at a new place gives you so many stories and opens up so many closely kept secrets of the place that overtime I have started considering it an important part of the experience.
Here at Lachung we stayed at The Lachung Homestay run by Dorjee and his family. In this small village located at an altitude of 8610ft and about 118km from Gangtok, the road conditions are not half as welcoming as the locals are. The back-breaking journey of 6 hours was forgotten when we sat in the warm living room cum kitchen with the fireplace close by. The warm soup was our introduction to the fact that Dorjee is an amazing cook.
The fatigue was immediately forgotten when we saw the bonfire ready outside with warm Tongba, a millet based local alcoholic beverage. Most of the night was spent chatting by the fireside and marvelling at the majestic moon rise that happened before our eyes. Here are the pictures.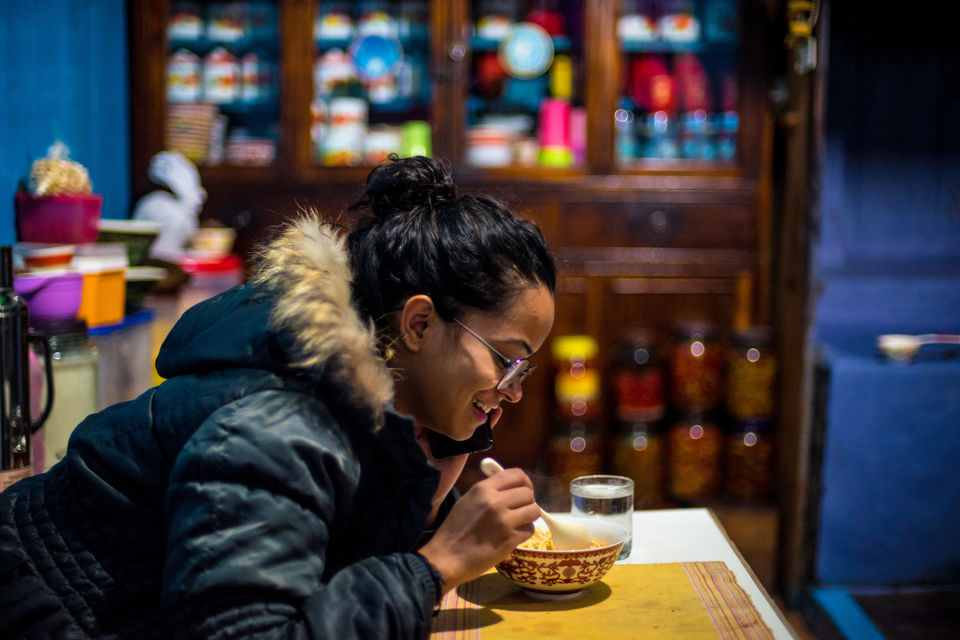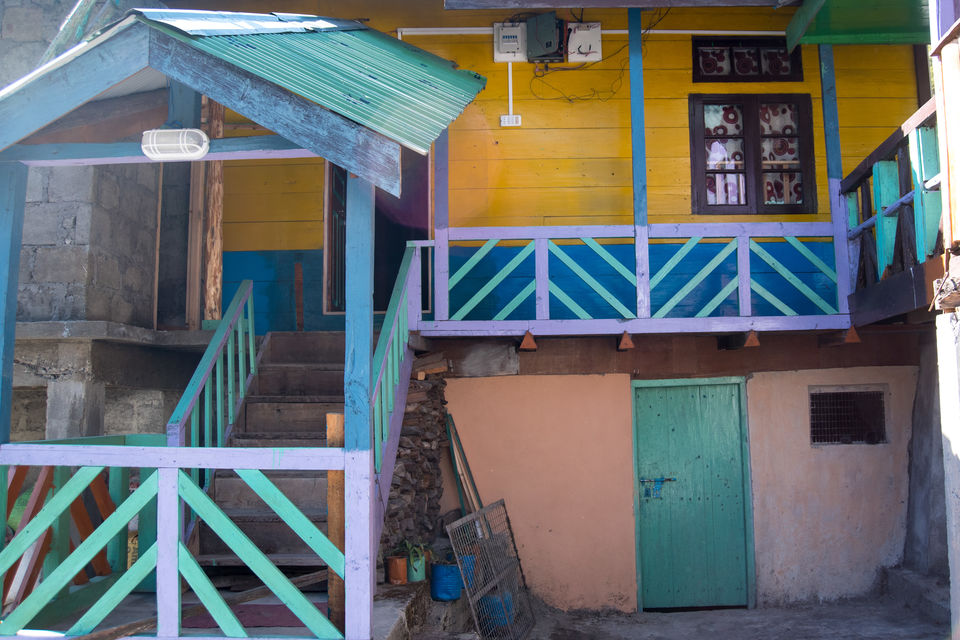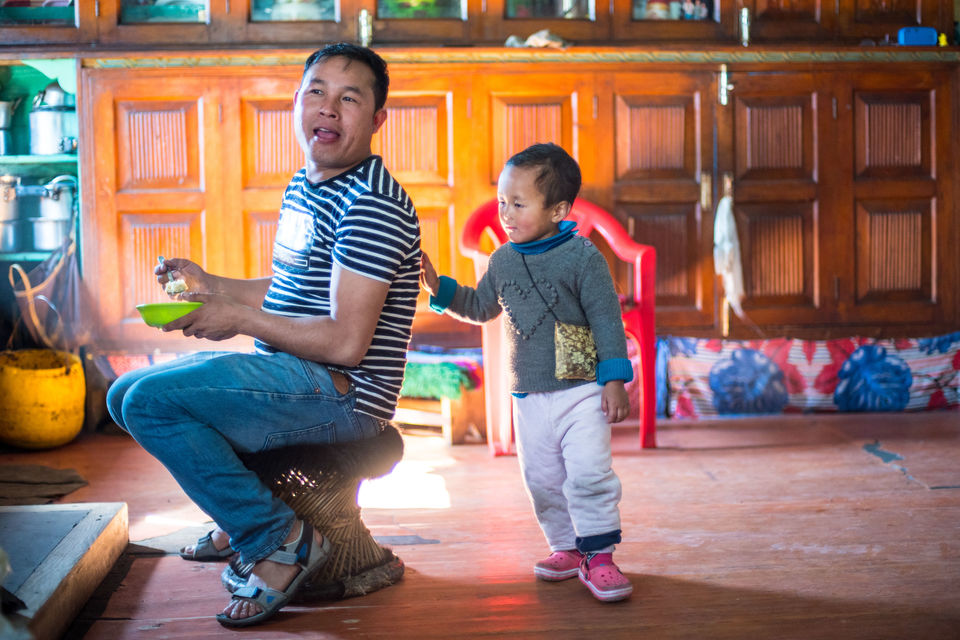 The Space
The homestay has four rooms that can accommodate a maximum of 8 people on a twin sharing basis. All rooms get natural sunlight and are hygienically maintained by the host family. There's also a sunny sit out area where you can enjoy a warm cup of tea in the morning while relishing the views surrounding you.
Guests can access the kitchen where all meals are served warm by the fireside. You can also take a stroll around the beautiful village of Bitchu where you see countless potato fields and the surrounding snow clad peaks during winters.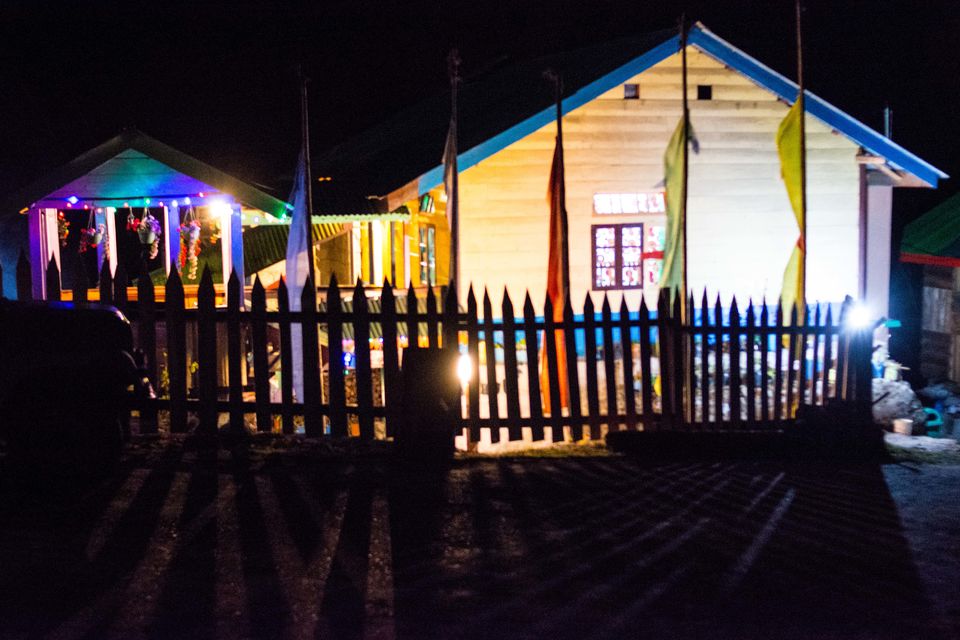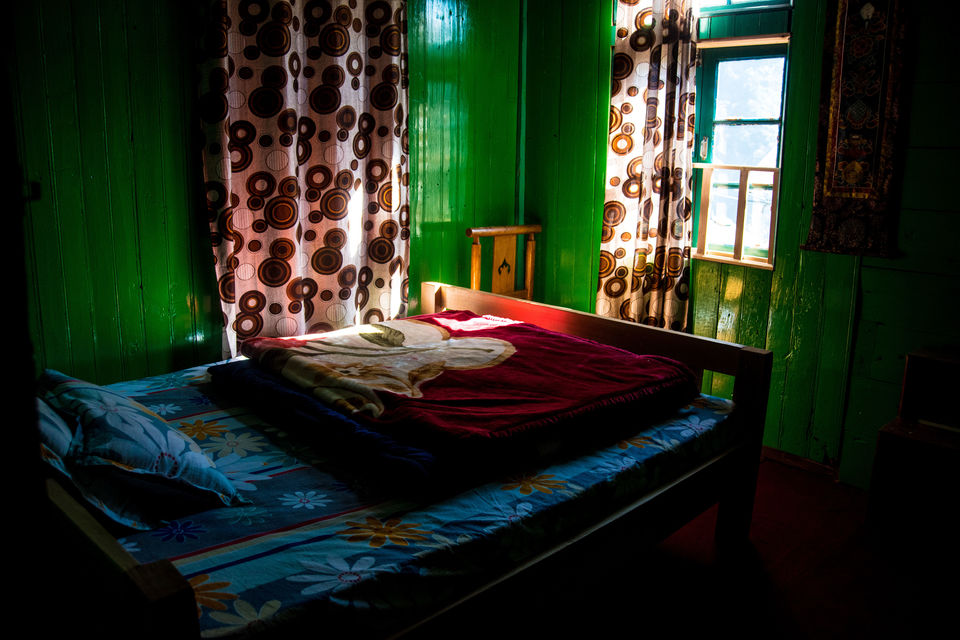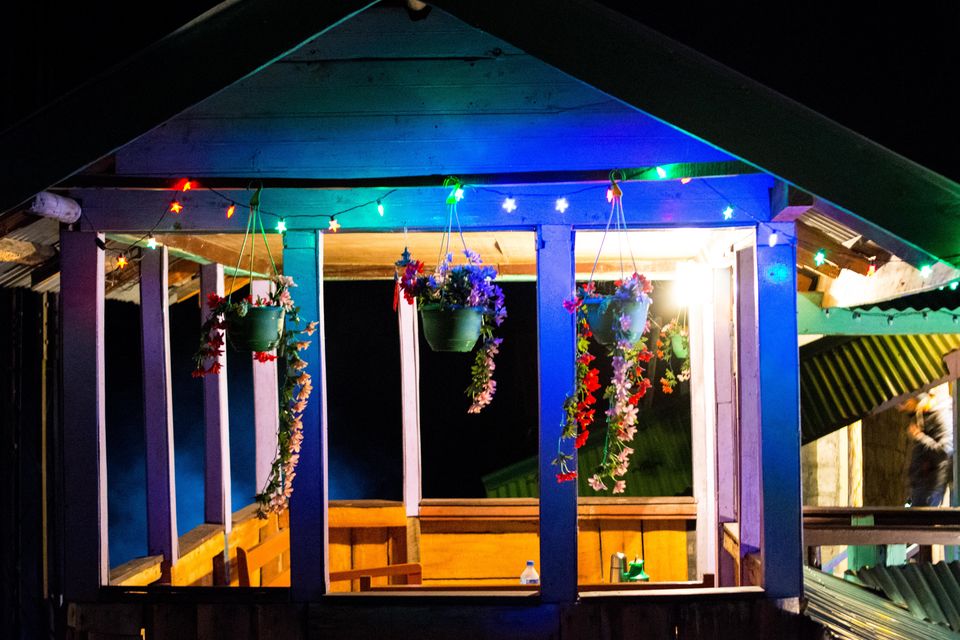 Tarriff: The cost of accommodation at the homestay is Rs 1400 per person per night. All rooms are available on a twin sharing basis.
Click here to book now.
Food
The cost is inclusive of a complimentary breakfast. Homestays in Sikkim serve other meals on order. Due to it's remote location, you must inform the host before arriving about your food preferences and the meals you intend to have at the homestay itself.
Amazing pan-fried momos that Dorjee makes himself is our special recommendation from our visit.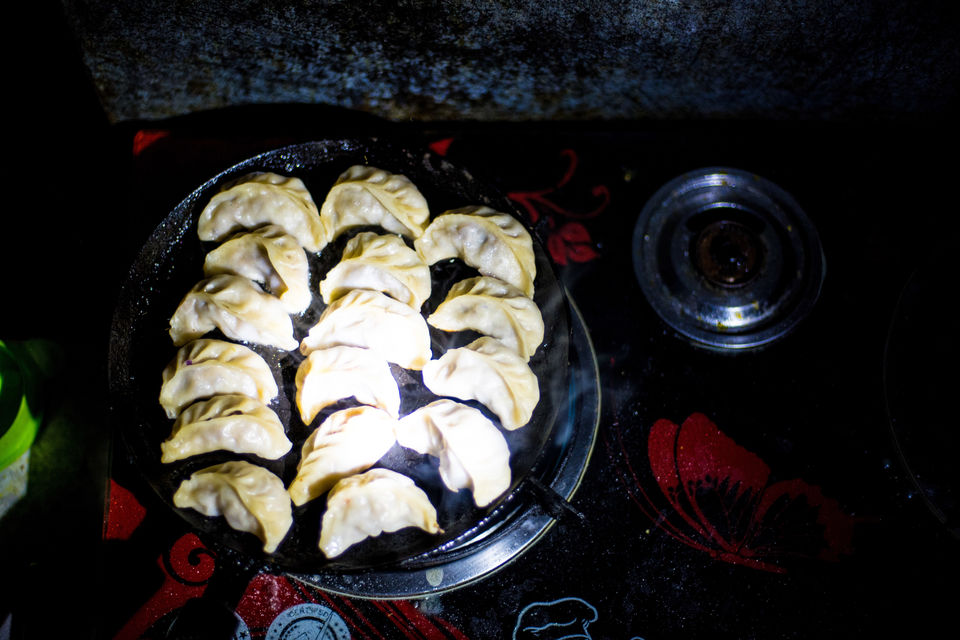 Best time to visit
April to May is the best time to visit Lachung and the nearby locations. The flowers are in full bloom at the Shingba Rohododendron Sanctuary at that time. A visit during that time can assure an experience of this offbeat but stunning valley of flowers of the north east India.
How to get there?
By air: Bagdogra is the closest airport to travel anywhere in Sikkim. Private taxis can be hired from outside the airport to get to Gangtok which is 123 km away. Shared taxis that go to Gangtok charge up to Rs 250 per person. Travel can be arranged for your journey further from Gangtok.
By road: On reaching Gangtok, you can hire a taxi for a tour to Lachung and Yumesangdong Zero Point and back to Gangtok. You can also club this journey with a trip to Gurudongmar via Lachen. Hiring a private will be economical when travelling in a group. If you're travelling solo, enquire at one of the tour operator's in MG Marg and try finding a ride with a fixed departure tourist vehicle that goes to Lachung via Chungthang. The total distance from Gangtok to Lachung is 116 km.
Here's a map.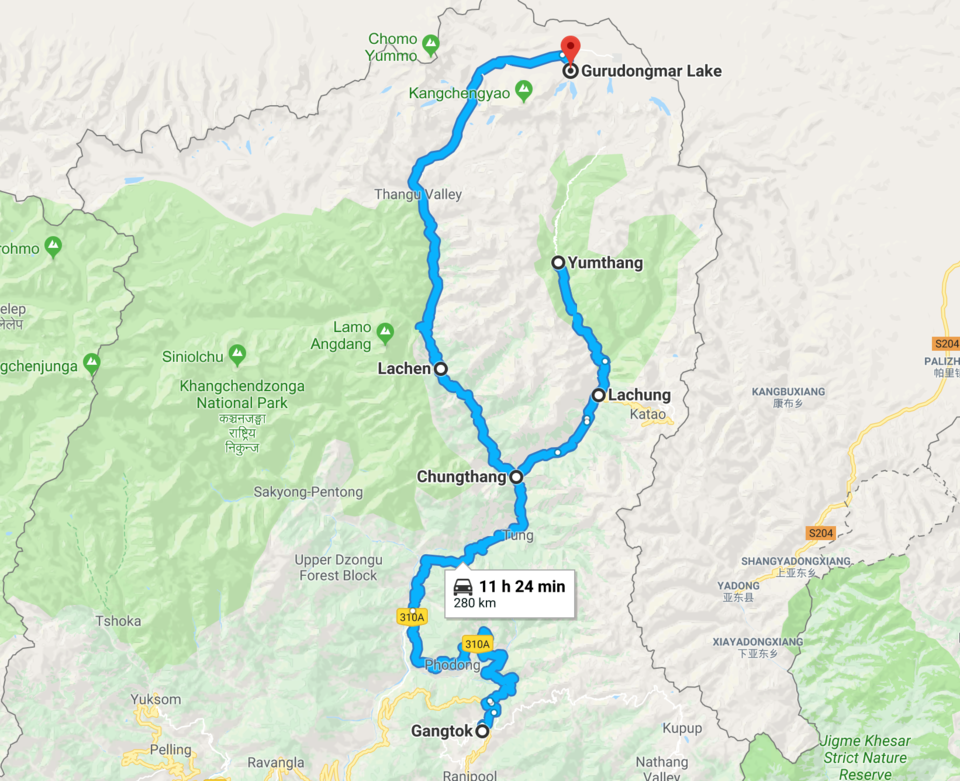 Plan your onward journey ahead of your arrival to avoid inconvenience. If you're planning this journey, you can also write on the comments section and I can guide you through it.
Visitors require Protected Area Permits prior to their visit to Lachung and Yumesangdong. Your tour operator can get your permits ready before your arrival. Click here for a list of tour operators in Sikkim.
Experiences around Lachung Homestay
During your visit to the Lachung Homestay, the host can help you explore the region of North Sikkim near this town. Here are some of the best day trips you can take while at Lachung.
Rhododendron Valley Trek: Shingba Rohododendron Sanctuary is also known as the valley of flowers of the North east India which is home to 38 different varieties of rhododendrons. During your stay at the homestay the host can guide you on a day trip to this incredible location which is only a two hour drive away from here. Visit is recommended during April to May to witness the full bloom of flowers.
Lachung Monastery: The Lachung Monastery is a short drive away from Bitchu were the homestay is located. This monastery is an important cultural hotspot of the Lachunpas, the people of Lachen. It's a delight to be here at the time Losar during February to March when the festivities are at it's peak.
Yumthang Valley Hot Springs: A day trip to the Shingba Rohododendron Sanctuary can be clubbed with a visit to the hot springs at Yumthang Valley. It's a secret that only the few visitors who arrive here know. But it's indeed delightful to spent a day by a hot pool of water while surrounded my majestic snow clad peaks.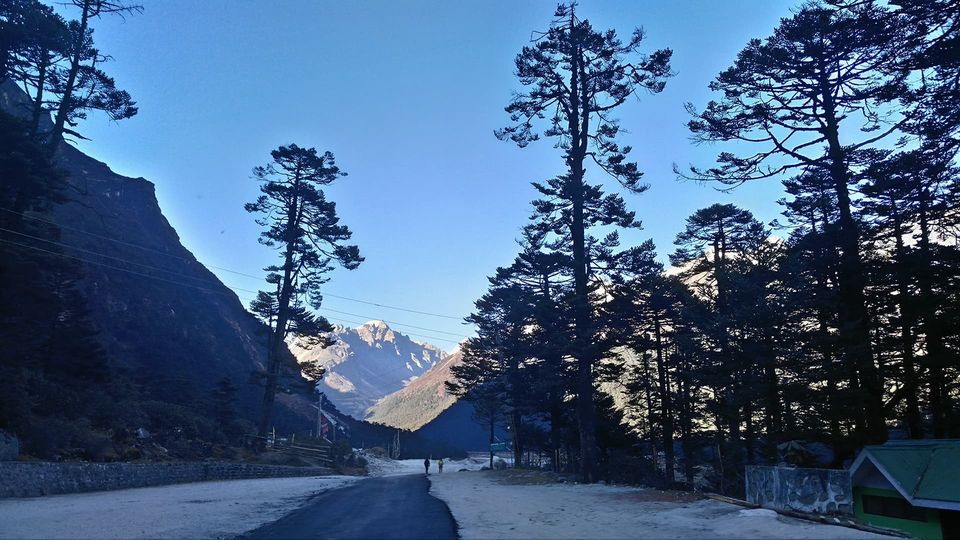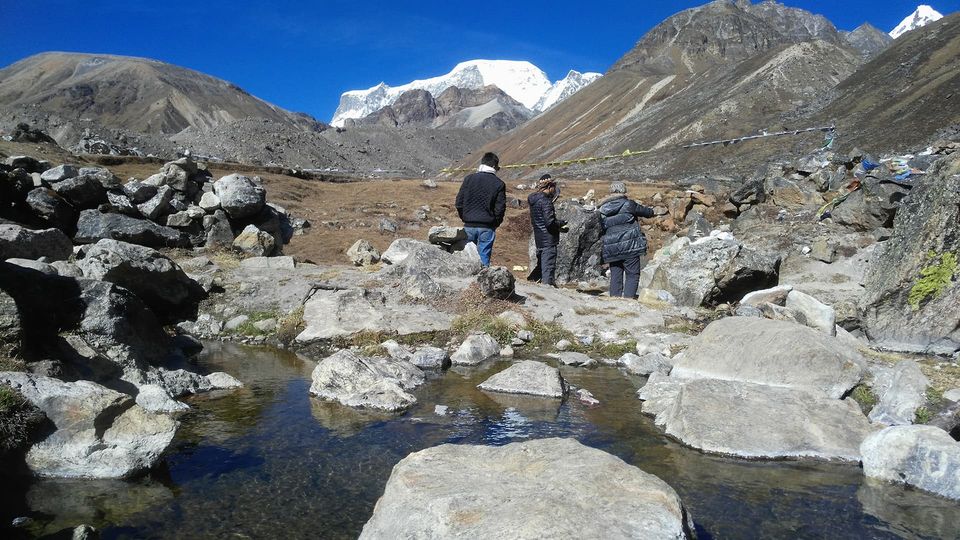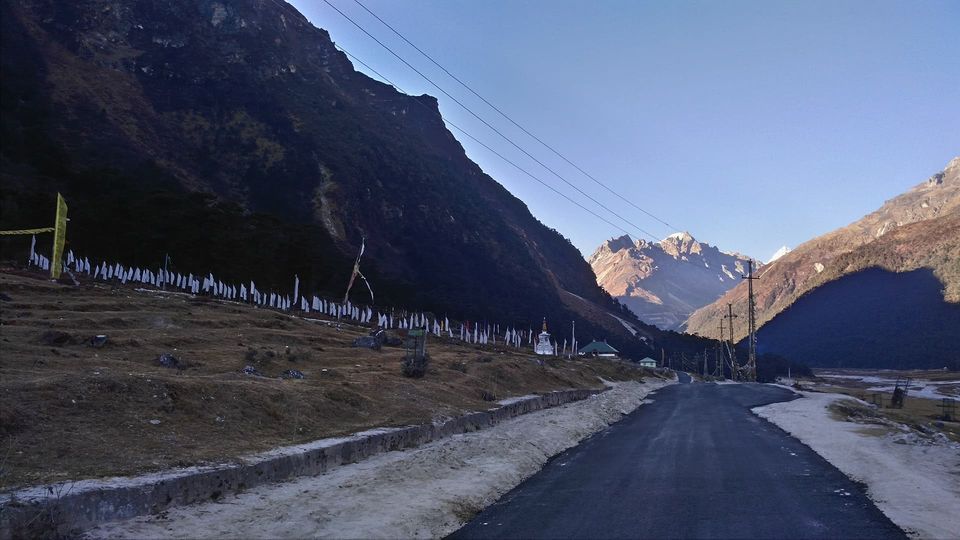 Trek to Bitchu Tsho and Laheram: On our trip, the host also informed us about a short hiking and camping trip that can be taken from Lachung during the summers. This two day camping trip leaves ypu at the top of the mountains surrounding Lachung and there await two majestic glacial lakes, Bitchu Tsho and Laheram.
Yumesangdong Zero Point: Travel for as far as the metalled road takes you and at Yumesangdong Zero point, you will see the end of the region where habitation ceases. The treacherous road leaves you at breathtaking meadows where yaks graze all day long and all of it makes for quite a scenic drive.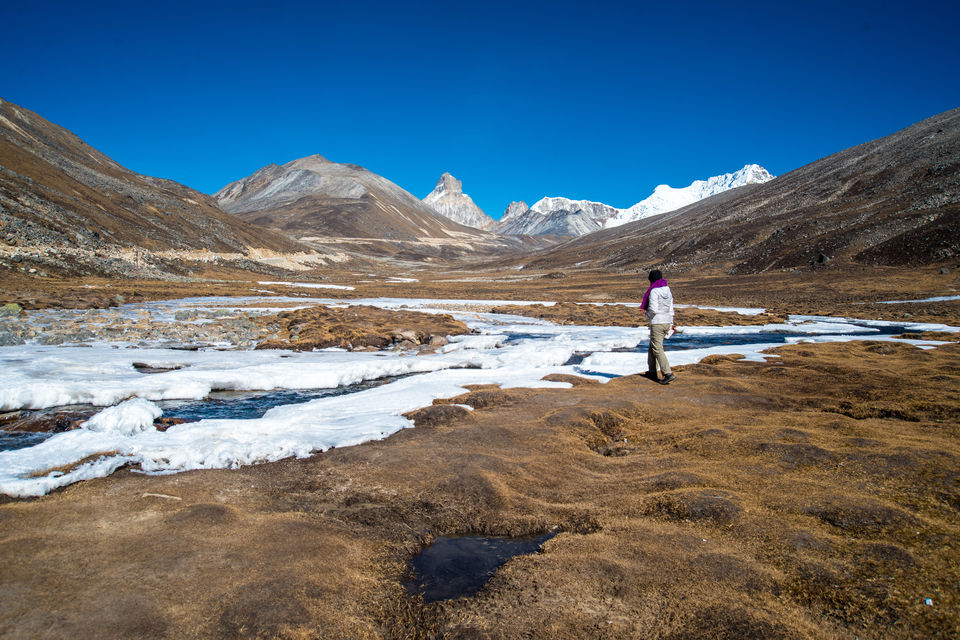 If you have some amazing stories from your homestays in Sikkim, write about it in the comments section below or click here to share the story.
Photo Credits: Sambit Dattachaudhuri
Frequent searches leading to this page:-
north sikkim homestay, homestay in lachung sikkim, sikkim holiday packages with homestays , cheap sikkim holiday package, holiday packages of sikkim