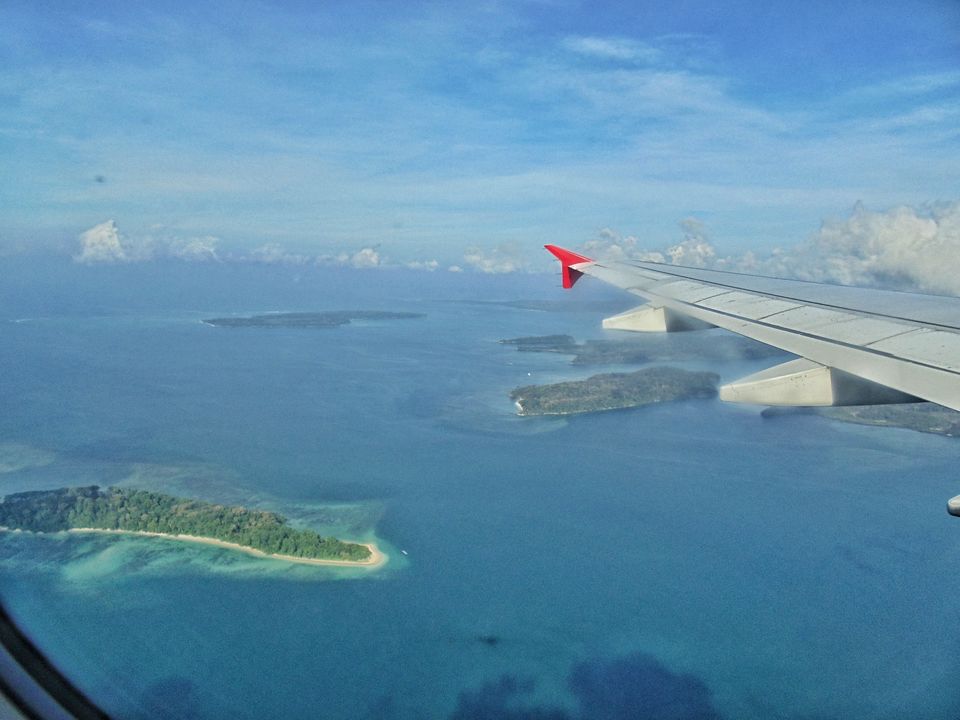 This was the first time I went underwater and visited the kingdom of fishes, corals and the colorful marine life. When our boat was sailing through the ocean, towards the North Bay Island, I was pretty engrossed in taking photographs of the faraway islands, little aware of the fact that it was a journey to a different world. With few stalls built by the underwater-adventure agents, North Bay Island is quite deserted otherwise. On reaching there, my trainer and guide offered me the scuba-diving suite and taught me the different signals used to communicate underwater. Well-rehearsed, we gradually started going deeper and within no time I was amidst several schools of colorful fishes and corals. It was an experience that is difficult to express in words. I was feeling blessed to have got that opportunity to swim along with the pretty little creatures and was literally in tears of joy, also, was kind of bouncing in my brain out of excitement. It's a different realm out there, defining harmony. The tranquil show of fish playing and purple sea anemone swaying was a complete cure to my pacing mind. While a certain species of fish was kissing my palm, there was another variant with spikes that didn't seem quite happy with me trespassing into their world. The guide clicked few photographs of me clinging on to some of the corals with underwater flora and fauna around me, which is now like a priceless possession to me. Those thirty minutes that I had spent in the magically colorful world is my best experience till date. Also, to keep you aware, I must mention about the severe pain I had in my right ear due to water pressure. It was just too much to bear with initially, but I was not ready to go back without exploring more of what I had just witnessed.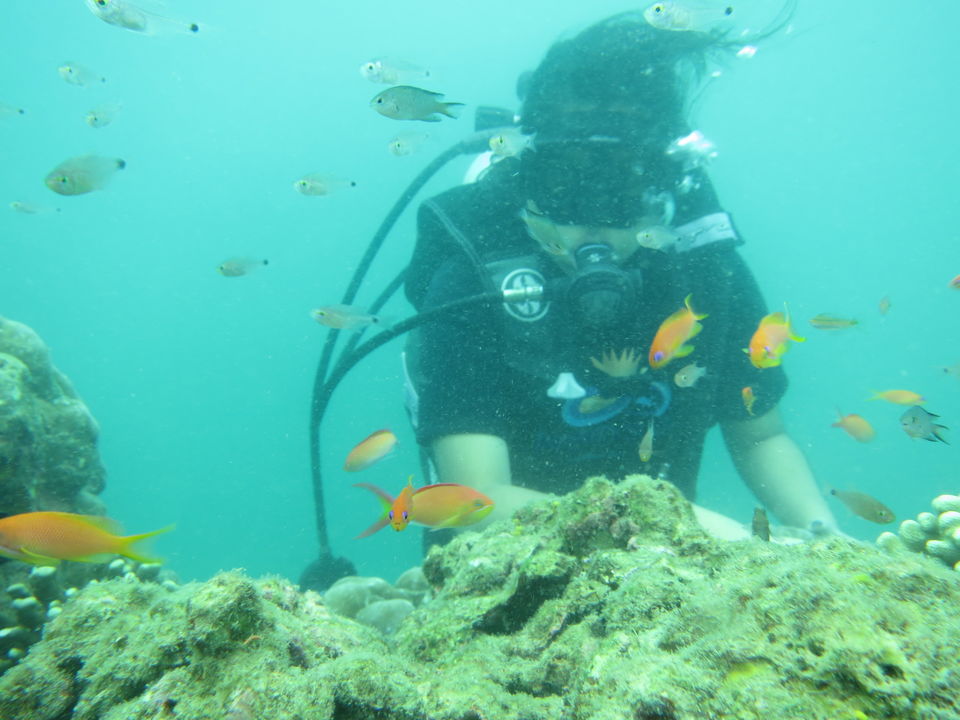 A crazy mix of adventures, a bundle of 'my first' and a close encounter with nature, that's how I describe my visit to Andaman in brief. The welcoming view of patches of green on turquoise water, up from the window seat of our flight was surreal and the next few days were equally mesmerizing. Every island had something unique in store to offer and the moments were as magical as it could get for me.
Scuba-diving in North Bay Island
Limestone Cave of Baratang Island
It was this trip to Andaman that made me realize that I don't want to be a tourist but rather a traveler. I had visited the beautiful islands surrounded by turquoise water with my parents and while we were sitting in the bus as a part of the convoy that was crossing the dense forest on the way to Baratang Island, I felt this strange excitement in me. So the government rule is that no vehicle or any individual can cross the forest on their free will because the area is the primary habitat of the Jarwas – the local tribe. There had been incidents in the past when apparently some modern-day humans fell prey to their ultra-backdated mentality and had abused few Jarwas. Thus the new rule, where a time is set by the government and all the vehicles that need to cross the woods are escorted by a police troop. While all other co-passengers were looking out to spot a Jarwa, I was super curious to know what kind of lifestyle they might have – the way they live, what do they eat and how do they react when they see a dressed up so-called civilized men? I remember telling my mom that someday I would revisit the place, but not as a tourist.
Post, hours of travelling through the woods and another half-an-hour boat ride amidst dense mangrove forest, we reached Baratang Island. The green hue around was sinking real deep in my soul and before I would just mistake it for a dream, we entered a limestone cave – a magical creation of Mother Nature. The formation by numerous stalactite and stalagmite inside the limestone cave is bound to tickle the imagination power in you, only to make you say, "damn, this looks exactly like…". I spotted the paw of a tiger, lotus, Ganesh and many more. It's completely dark inside the cave, so don't forget your torches or headlights. Also, carry a pair of waterproof boots for a comfortable walk through the swamp. Another boat ride of a few minutes from Baratang Island will take you to another magical tourist attraction- the Mud Volcano. Like literally! You can see the mud oozing out of the ground like a volcano.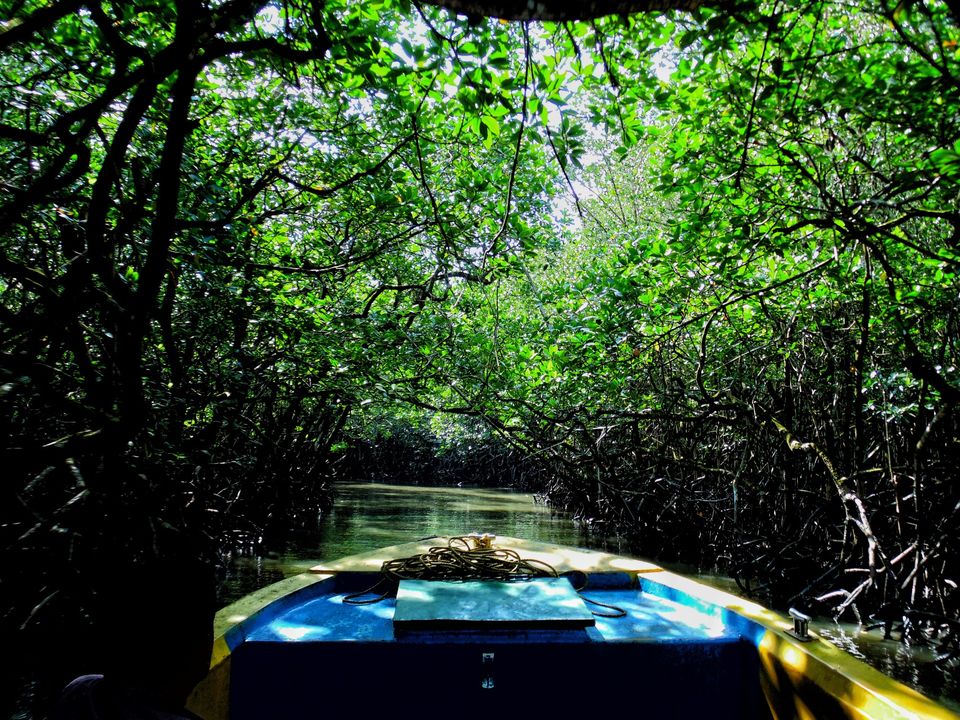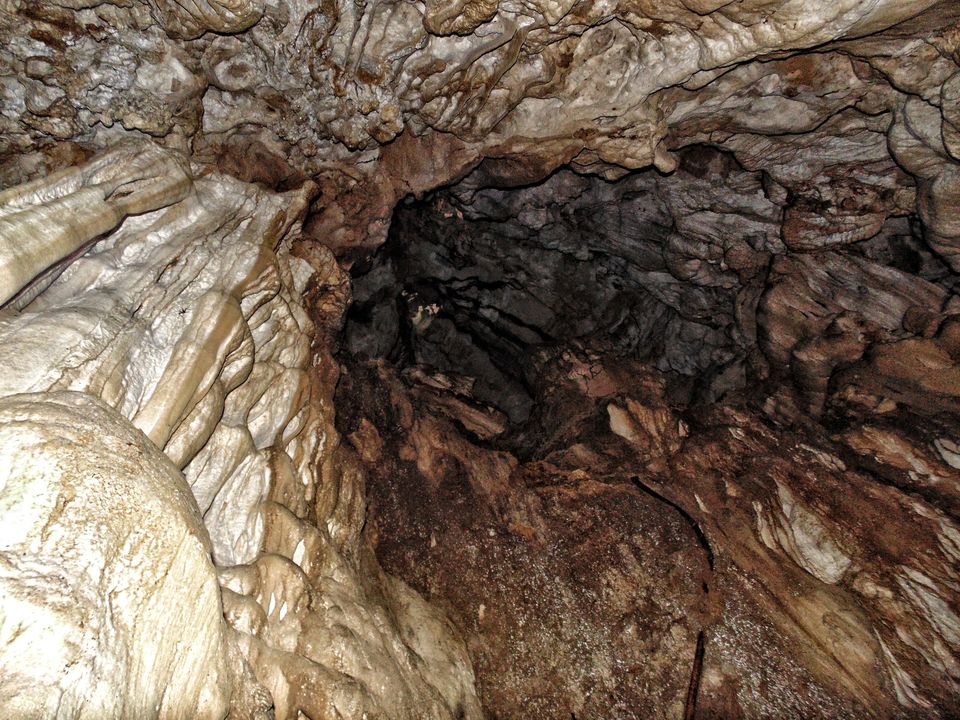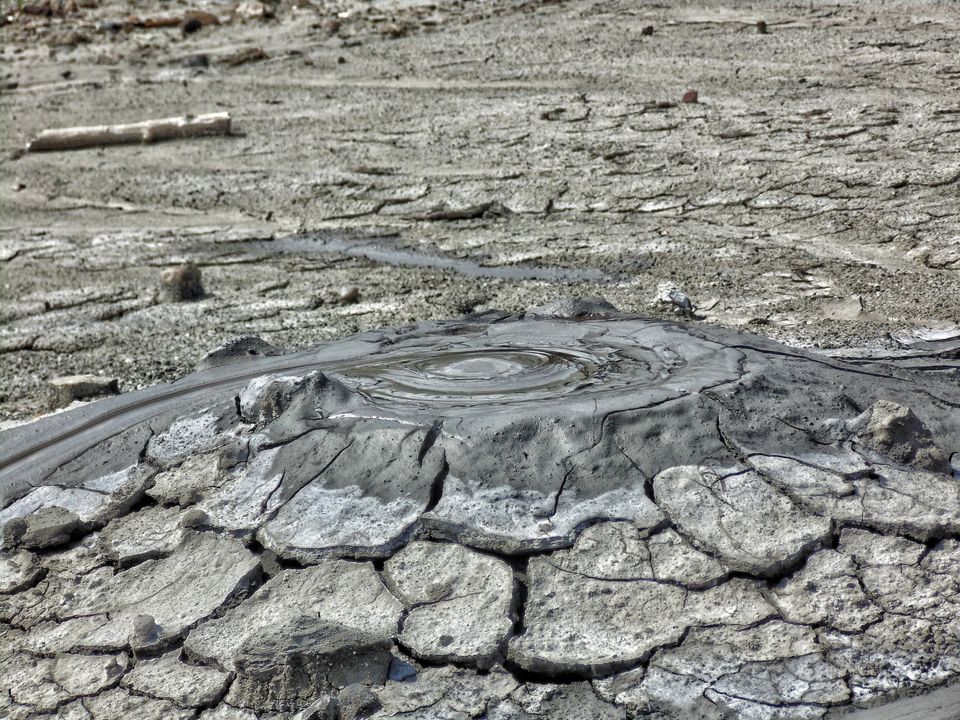 Andaman has the best beaches in India
I had never seen beaches as clear as those in Andaman. A grand salute to the government, who have incorporated some strict rules to keep the beaches plastic-free. While we were about to board the ferry to Jolly Bouy, our bags were scanned completely and had to leave behind all form of plastic objects. This can be a little inconvenient since we have almost forgotten how to survive without plastic. But on reaching Jolly Bouy, I realized how important it is on our part to act little more responsible and less selfish to the nature. This pristine island, which is a tourist attraction, is completely devoid of any kind of foreign material, unlike beaches on other parts of the country. And it's beautiful. Standing on white sand, surrounded by crystal clear water, I felt like that was the freshest air that went into my system ever. I went snorkeling in the water and realized that I had already fallen in love with that other side of the earth beyond the water level. The mystical view of fish playing, pink and purple starfish chilling on the corals and seaweed swaying while the thin ray of sun was entering the water got trapped and safely stored in my mind forever. And that's the beauty you get to witness when you don't disturb the natural system. Oh! Oh! I spotted a couple of reptiles as well. On our way back, we visited a rubber plantation to see how the sap gets processed before they are turned into rubber.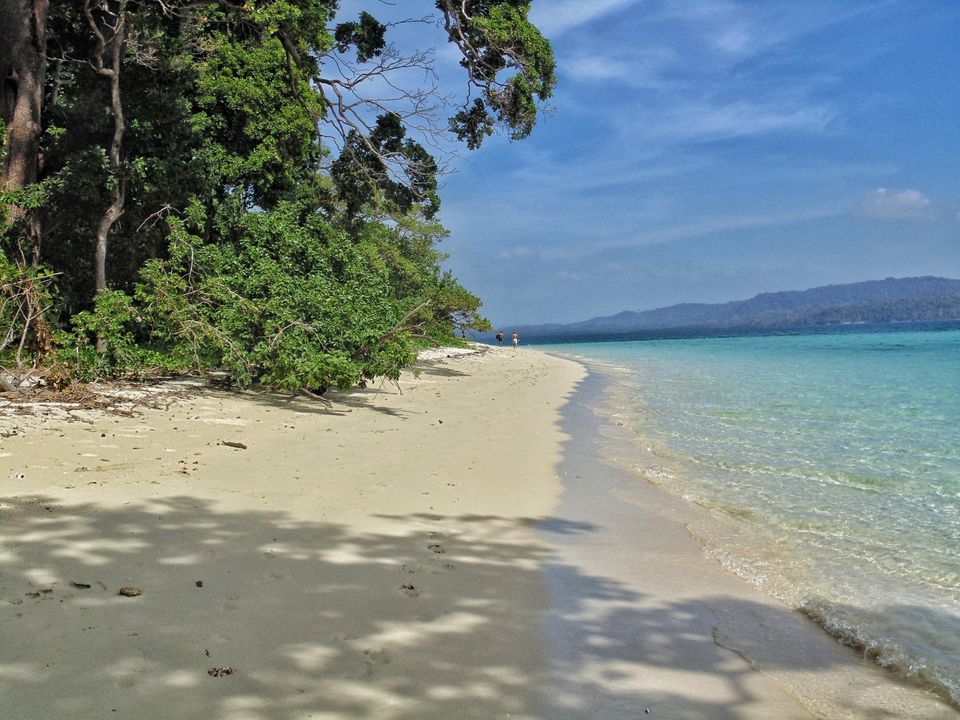 Havelock and Neil Islands are the other two serene islands with a lot of beautiful beaches. One needs to take a ship from Port Blair to reach these islands. We took an early morning ship and that was the best decision, for we could experience the enchanting view of the sun rising, right from the middle of the sea. And there was more…we spotted dolphins and seagulls amidst the glittering ripples of the ocean.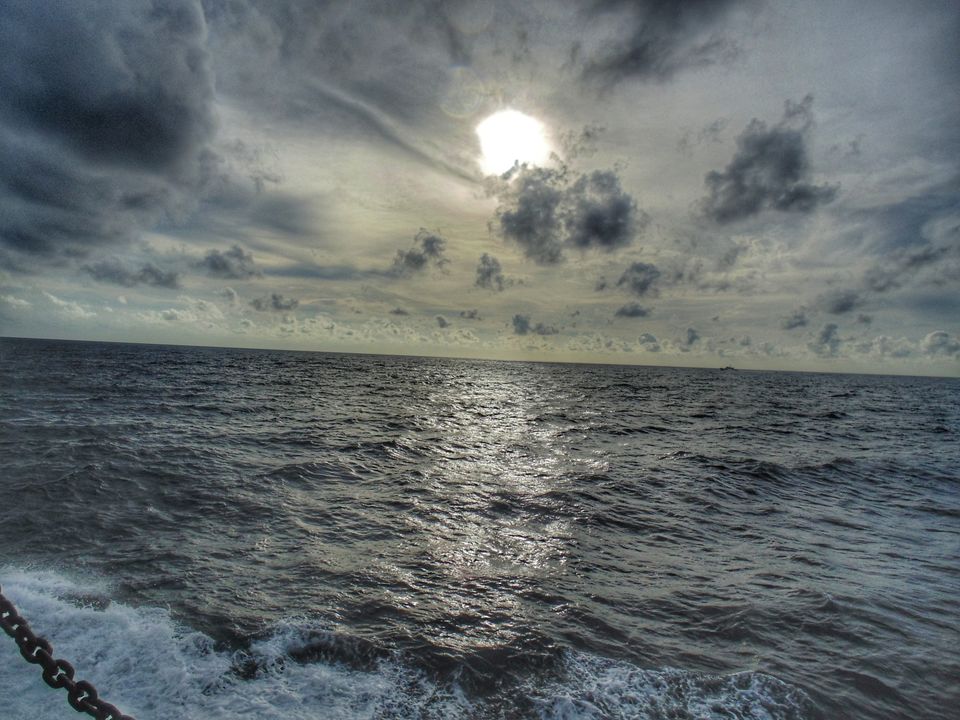 Havelock is known for its luxury resorts right by the beach. If you are in a mood to spend a beach vacation swinging in a hammock, experiencing the changing colour of the sea and sky while sipping coconut water, Havelock is the place. Radhanagar beach of Havelock is one of the most beautiful beaches in Asia and I experienced the best sunset from this beach. With changing rooms and washrooms, this is the most organized beach I have ever seen. Kalapatthar beach is an hour drive from Radhanagar beach and the journey is mostly through a long stretch of road with the sea on one side and rain-forest on the other side. This beautiful beach has black rocks under the sand and that's how it got the name. I got to see a lot of crawling creatures on the sand and that got me pretty excited.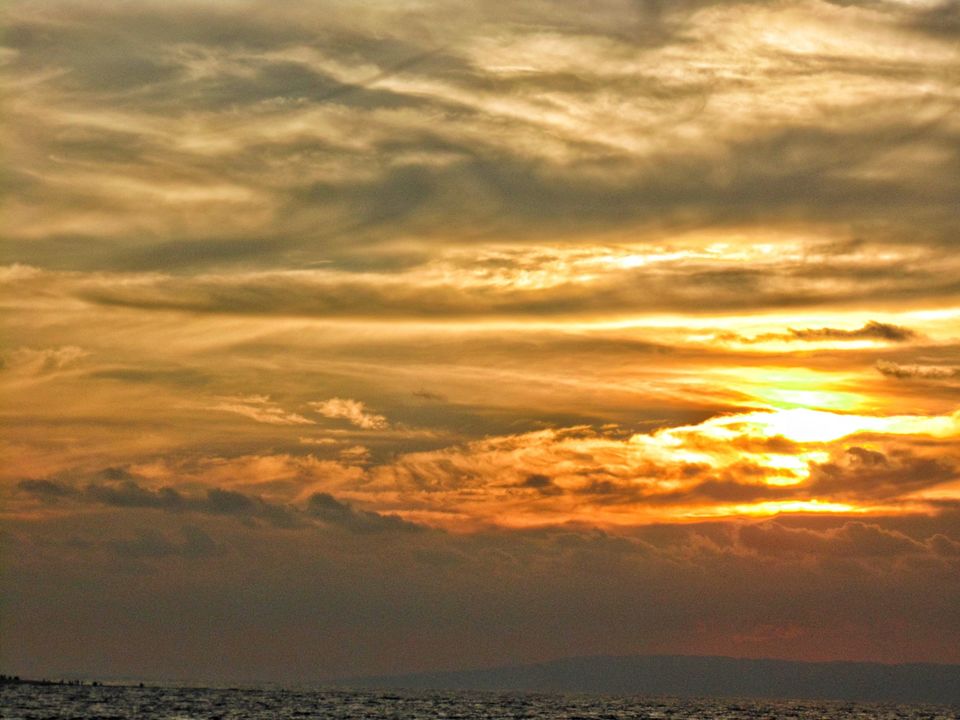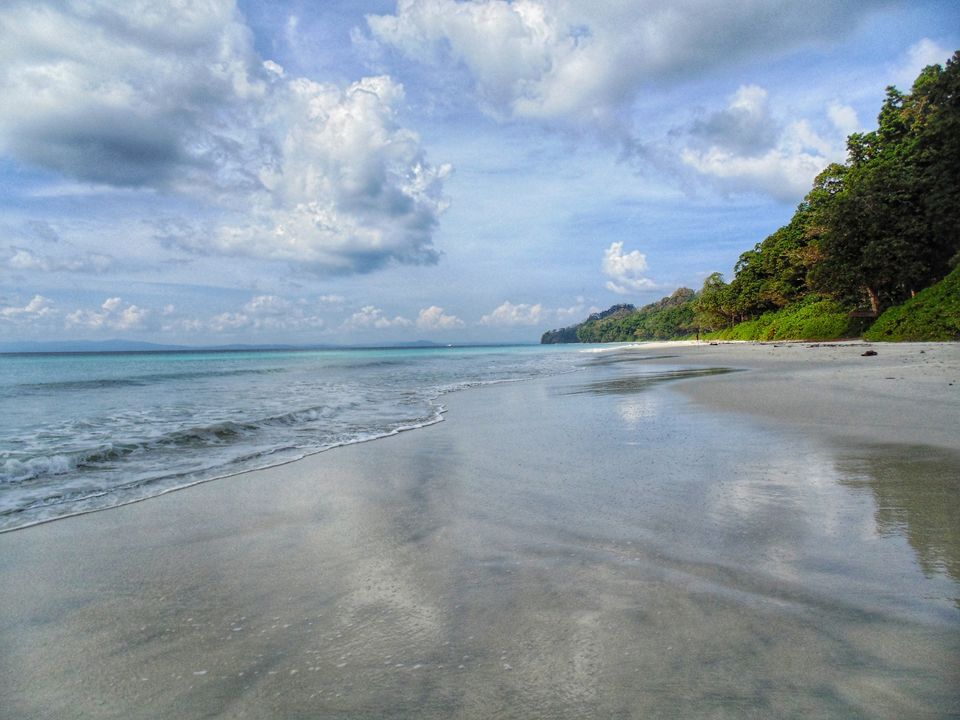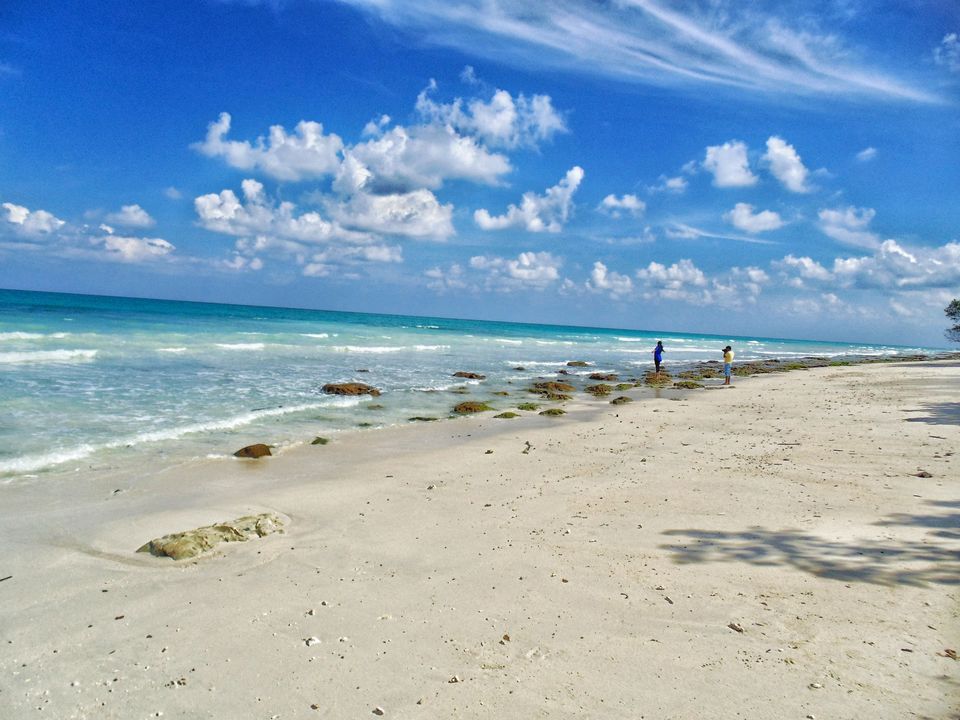 Neil Island welcomes you with beautiful mangrove trees standing out of the blue sea. The island has gorgeous beaches like Laxmanpur Beach and Bharatpur beach, with a vast coral reef in the seabed. Glass-boats are available for hire for a quick ride through the ocean, which gives you a clear view of the corals and fish under water. You will find a very interesting creation of nature in this island, known as Howrah Bridge. It's a bridge like formation that naturally developed out of corals. Inhabited by tiny fish and other small water animals, this Howrah Bridge with the horizon in the backdrop is a pleasing sight. As I have already mentioned, every island in Andaman had successfully left me awestruck with its natural beauty.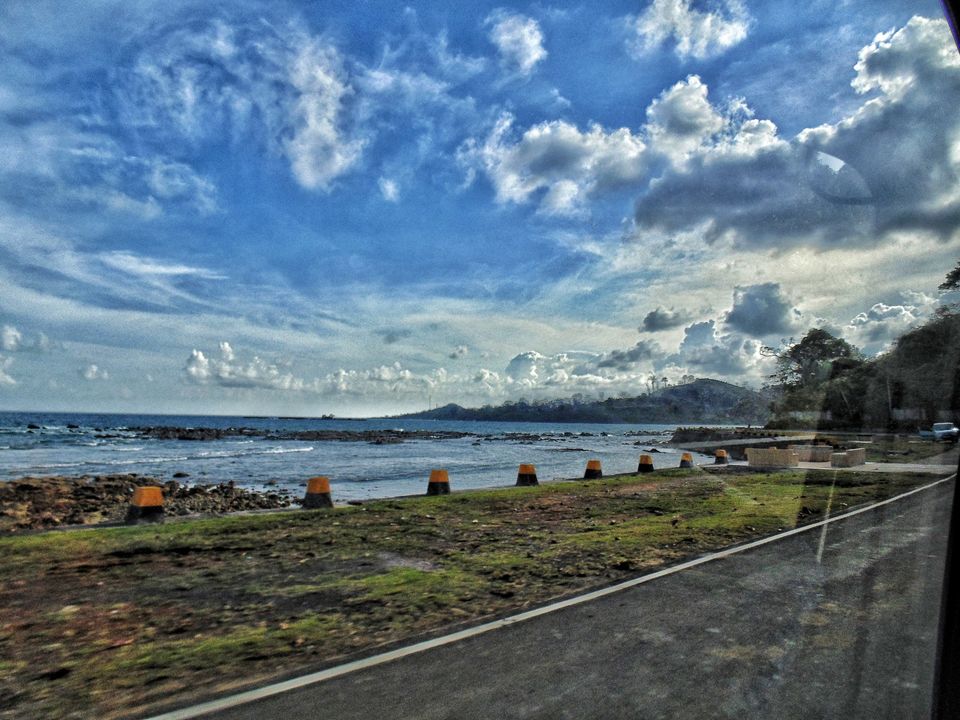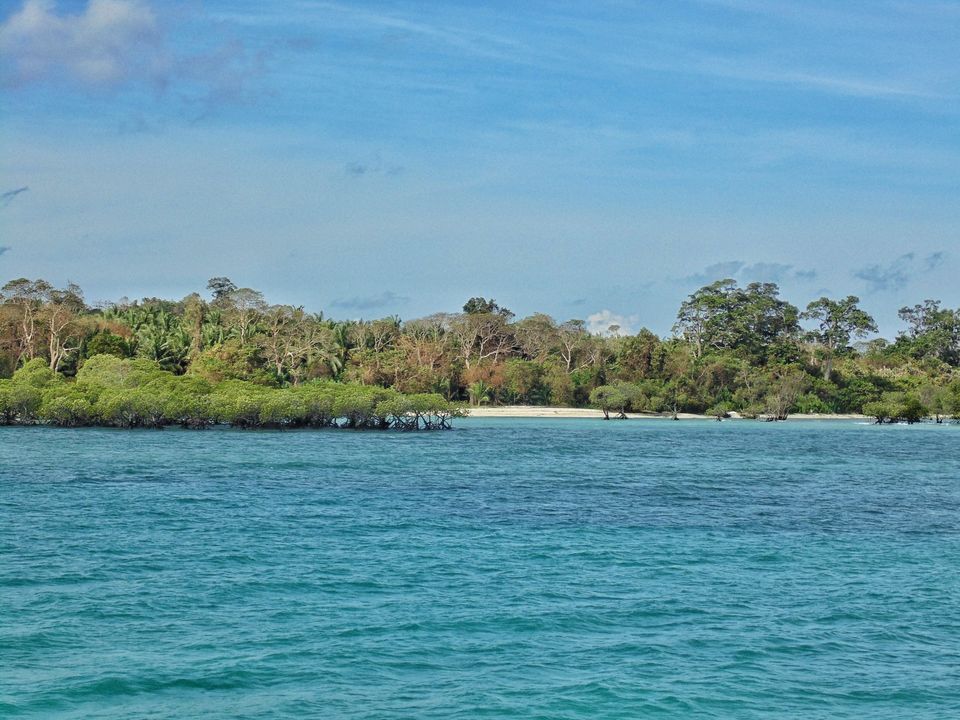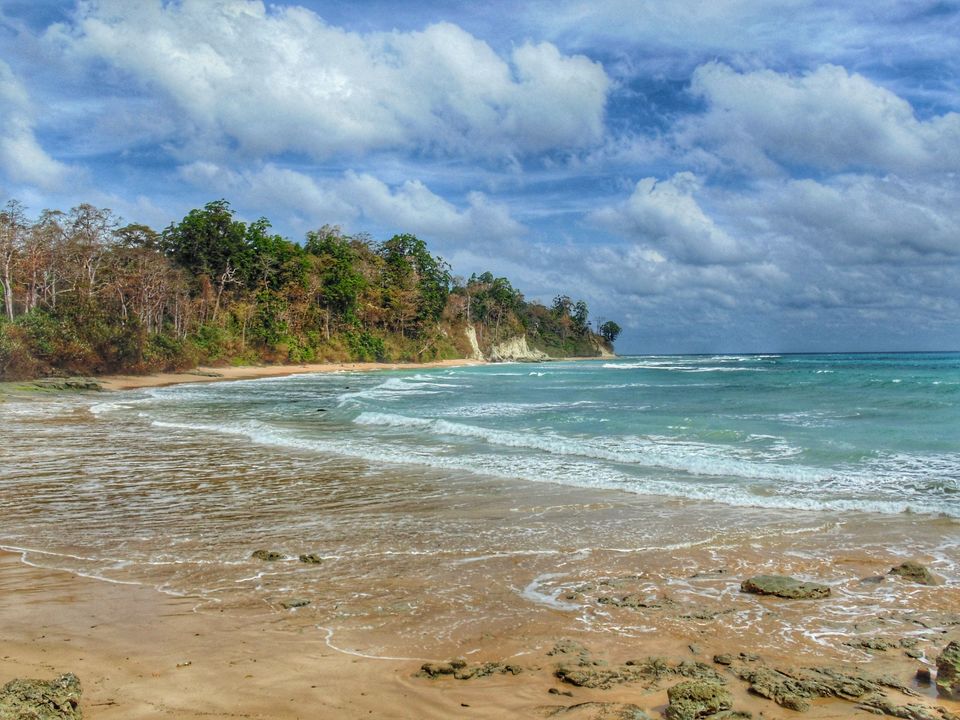 A day in Port Blair
So, Port Blair, the capital city of Andaman is the central point for hoping to different islands and this is where you need to get your permits done for visiting different islands. But this small city, which is now the primary connecting point of Andaman has a rich history and has witnessed a lot in the past. It still holds on to historical shreds of evidence which are open to tourists. So we took out a day to explore the city and the vivid exhibition took us back in time. The Cellular Jail, a colonial prison built by the British, organizes a light and sound show as a tribute to the Indian freedom fighters and trust me, the show is so well narrated that it gave me goosebumps. You can enter the cells and see for yourself how the imprisoned Indian patriots lived. There is so much history hidden in Cellular Jail that I can write another blog out of it.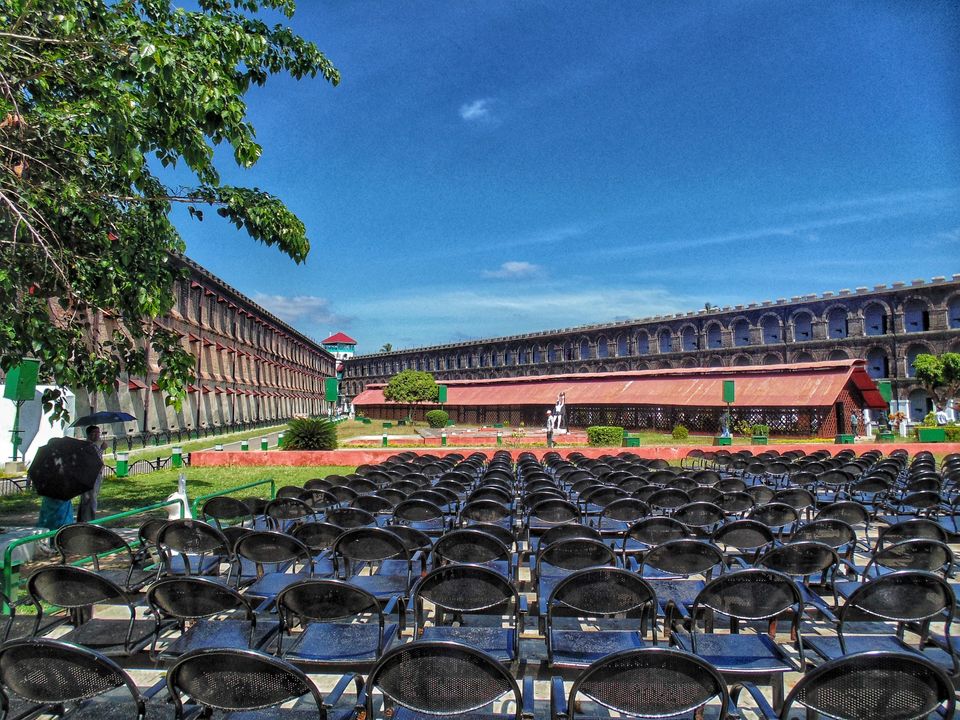 The Samudrika Marine Museum represents the entire marine life around Andaman, while the Chatham Saw Mill allows tourists to see the entire processing of woods before they are turned into furniture. The Anthropological Museum shows the ancient culture of Andaman and has very well highlighted the lifestyle of Jarwas. There is only one beach in the city, the Corbyn's Cove beach and it was the best place to unwind the hectic day within the city.
In a very close proximity to Port Blair is the Ross and Viper Islands. Though the small islands got wrecked during the 2004 Tsunami, it still embraces on to the history, complemented by the scenic charm. The peacocks, squirrels, and deer offered us a warm welcome as we entered Ross. You will find the remnants of the Japanese war installations here and don't miss the beautiful lake with blooming lotus all over it. Viper Island has the ruins of a prison the British had developed upon a hillock before the Cellular Jail was created. The island is also home to some venomous viper snakes. Not sure if the Island got the name from this because history has some other explanation.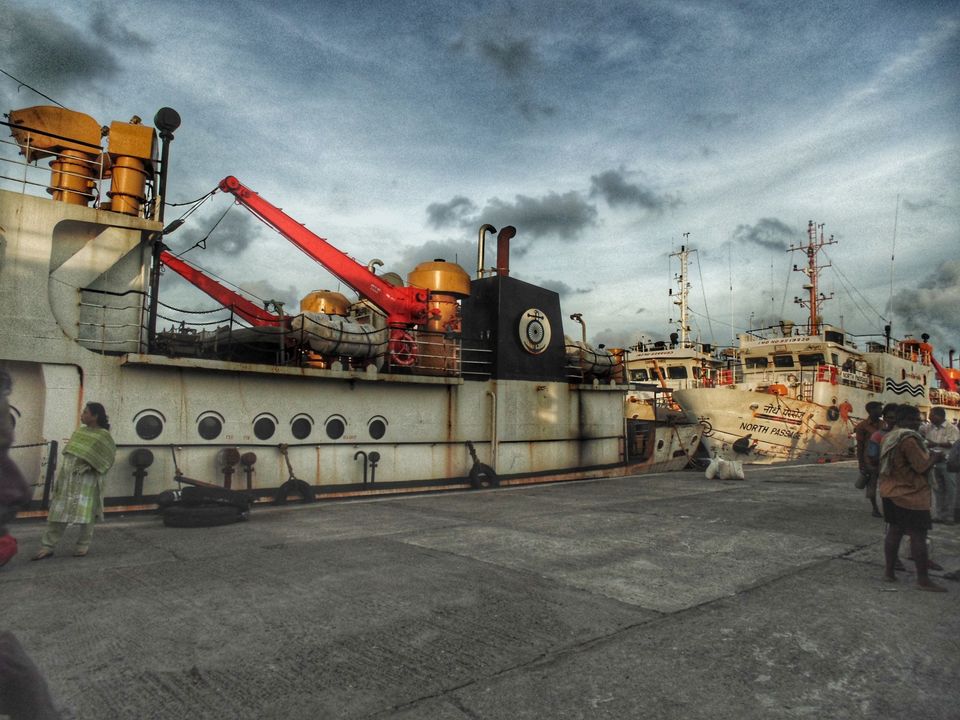 There is a never-ending list of islands that you can explore in Andaman. But not all are open to tourists. Due to our limited time, we managed to visit only Havelock, Neil, Baratang, Jolly Bouy, Ross, Viper, and North Bay Island. Some other popular islands to visit are Little Andaman, Ross and Smith, Cinque, Parrot, Diglipur and the list go on. And that's the thing with visiting Andaman. Either you just throw yourself there for at least a month or two, or simply keep on making several small trips to the land of blue water.