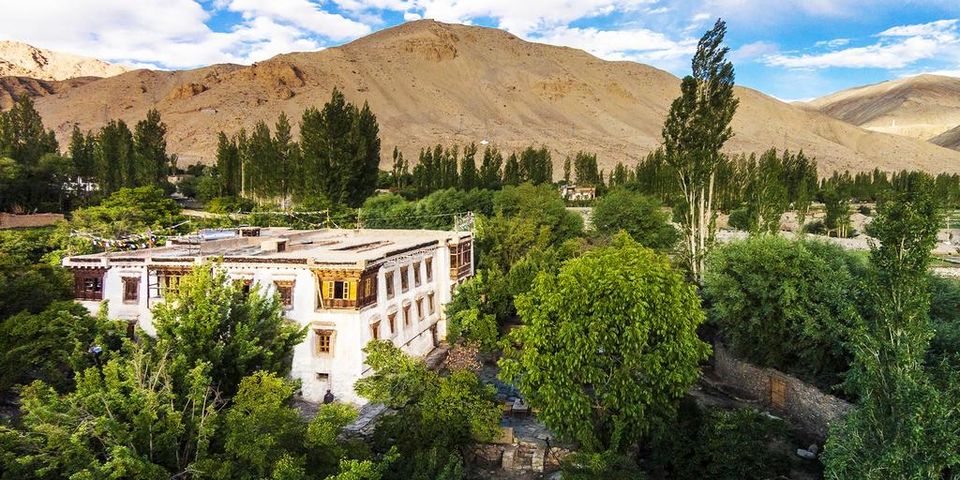 While surviving summers can be a big pain, they also come with their own silver lining! Come April and our favourite destination, Ladakh becomes accessible once again and gears up to welcome travellers from different parts of the world. Uniting travellers of all kinds alike, Ladakh is a destination that has made it to the bucket list of each one of us at least at some point or the other.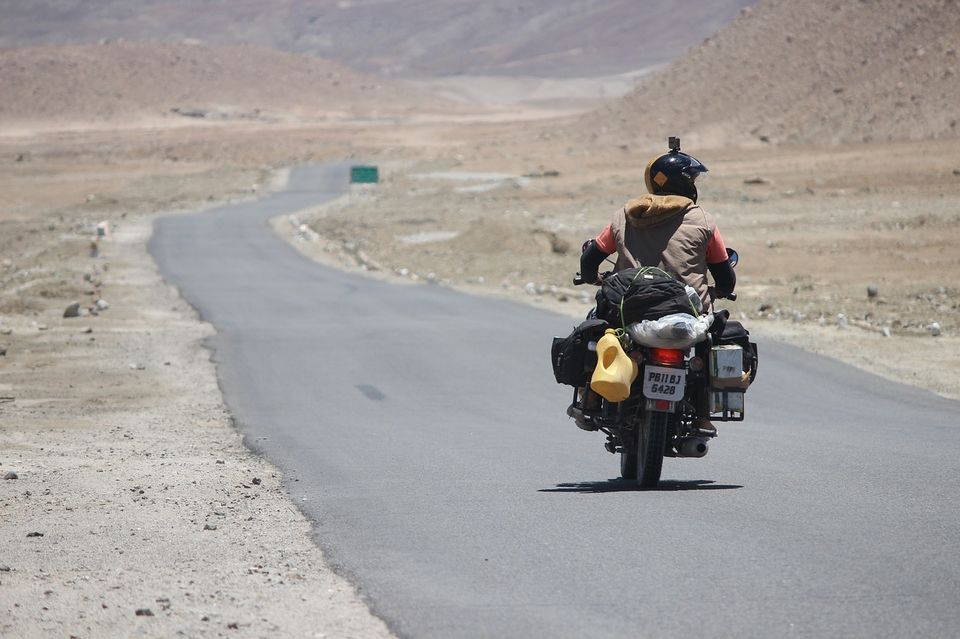 If you're someone who's never experienced the magic of Ladakh or just someone who's already planning a 2.0, here's a great news for you! Located at a distance of merely 30km from the popular tourist town of Leh, is a heritage eco resort that offers you the chance to experience the pristine beauty of Ladakh and its culture in all its glory–without having to deal with all the hassles that come with visiting a popular destination. Say hello to the people of Nimmu village and say hello to its best kept secret, Nimmu House.
Ideal for
Nimmu House is the perfect place if you're looking to give your Leh-Ladakh plans an interesting twist and treat yourself with a unique, luxurious yet home-like stay. Being a traditional and heritage property turned into an eco resort, Nimmu House appeals to both solo travellers as well as couples.
About the property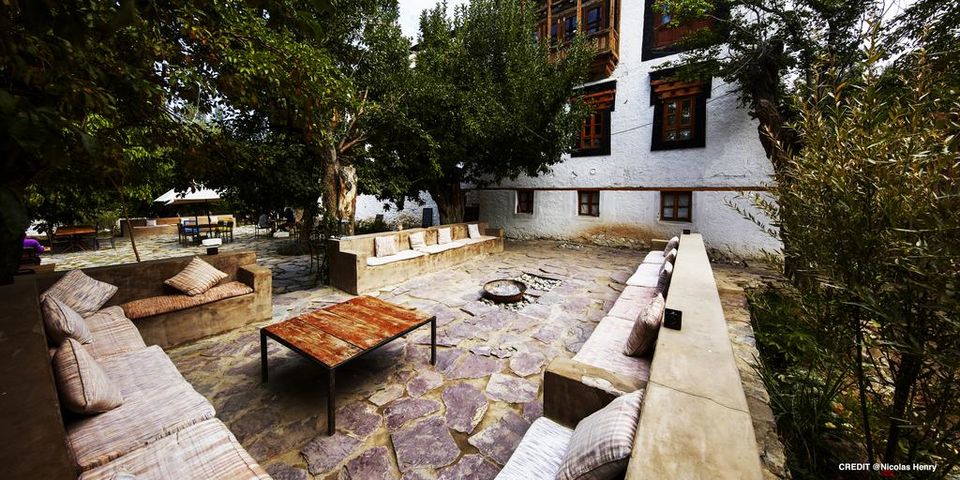 Sitting peacefully at an altitude of 10,000 feet, Nimmu House was originally built a century ago for the cousin of the King of Ladakh. In the year 2012, the team behind the heritage property took it upon themselves to convert Nimmu House into a boutique hotel—a hotel that promises a roller coaster ride through the expansive Ladakhi culture. The Nangso family, owner of Nimmu House came on board with a Ladakhi entrepreneur and a French designer who together created a unique, sustainable project of local heritage preservation.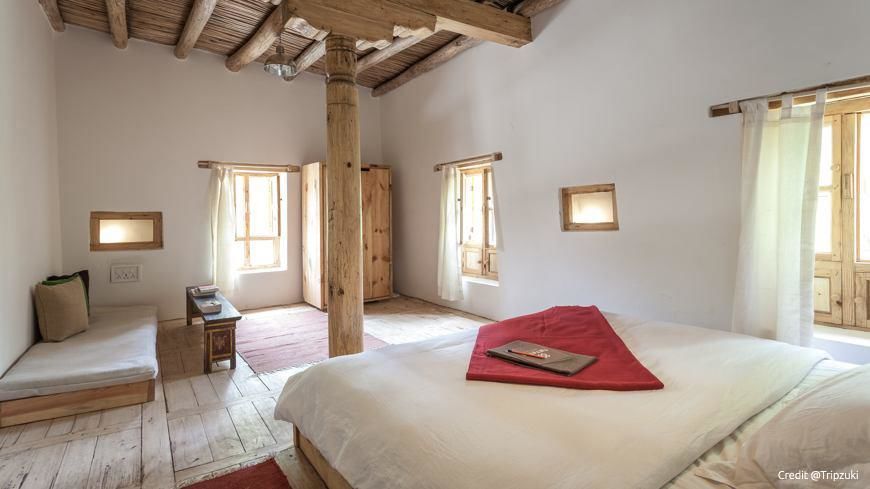 The property offers two major accommodation options–heritage rooms and luxury tents. The heritage rooms are decorated with taste and respect to Ladakhi heritage while offering all the modern comforts. The rooms come laden with all luxuries such as king size bed, private bathrooms, heating, electric kettles amongst others.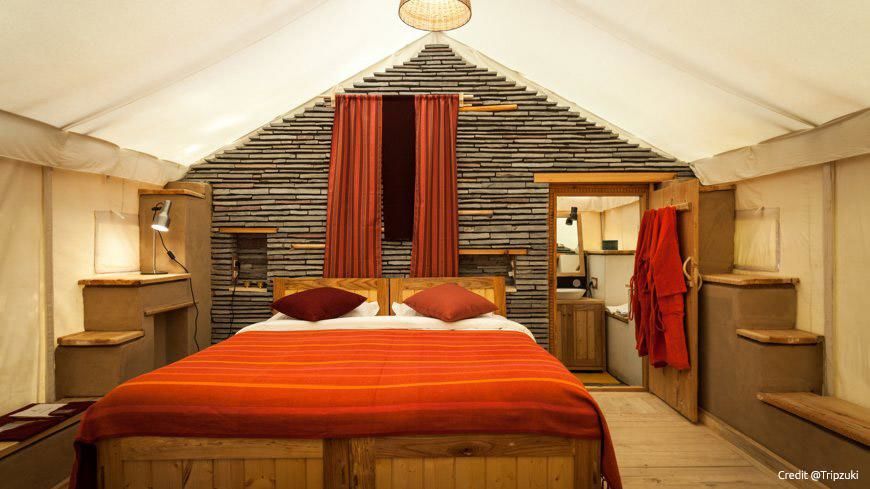 On the other hand, the seven luxury tents also offer unmatched comfort and come with attached private bathrooms as well. The tents are put up in the property's orchard during the summer months and make for a one of its kind stay option in Ladakh.
Food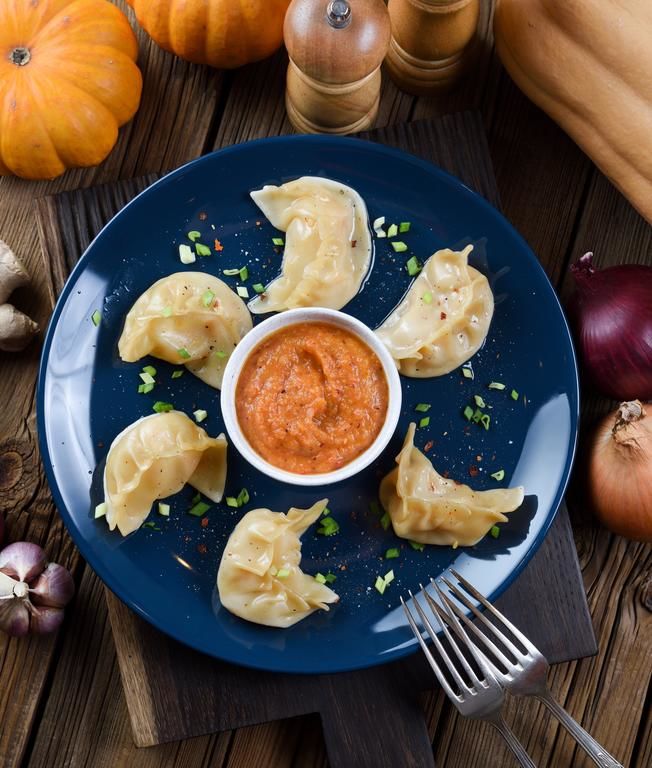 Bringing the local flavours of Ladakh to your plates, the chefs at Nimmu House prepare delicious meals cooked with utmost love that will make you feel at home. To add to that, these meals are cooked using farm fresh, organic ingredients which only adds to the entire experience. Apart from Ladakhi delicacies, one can also indulge in a variety of Asian, Mediterranean and French specialties with great options for both vegetarians and non-vegetarians alike.
Cost
Accommodation prices at Nimmu House vary according to the number of meals one includes with their stay. A stay for two in a luxury tent costs ₹8,500 for a breakfast inclusive package, ₹11,000 for breakfast and dinner and ₹12,500 for an all meal inclusive package. On the other hand, deluxe twin rooms cost ₹7,600 for stay plus breakfast, ₹10,250 inclusive of breakfast and dinner and ₹11,600 for an inclusive package.
Best time to go
Depending on when you plan your trip to Ladakh, you can get to witness a completely different side to the same place. The months between April to June make for the peak tourist season owing to pleasant weather. Next, the post monsoon period of mid-September to mid-October makes for what is the best time to experience the region's beauty. Finally, if you're a mountain veteran, plan a visit between mid-November and March to experience sub-zero temperatures and challenging conditions.
Things to do in and around the property
1. Experience zen and tranquility at Ladakh's monasteries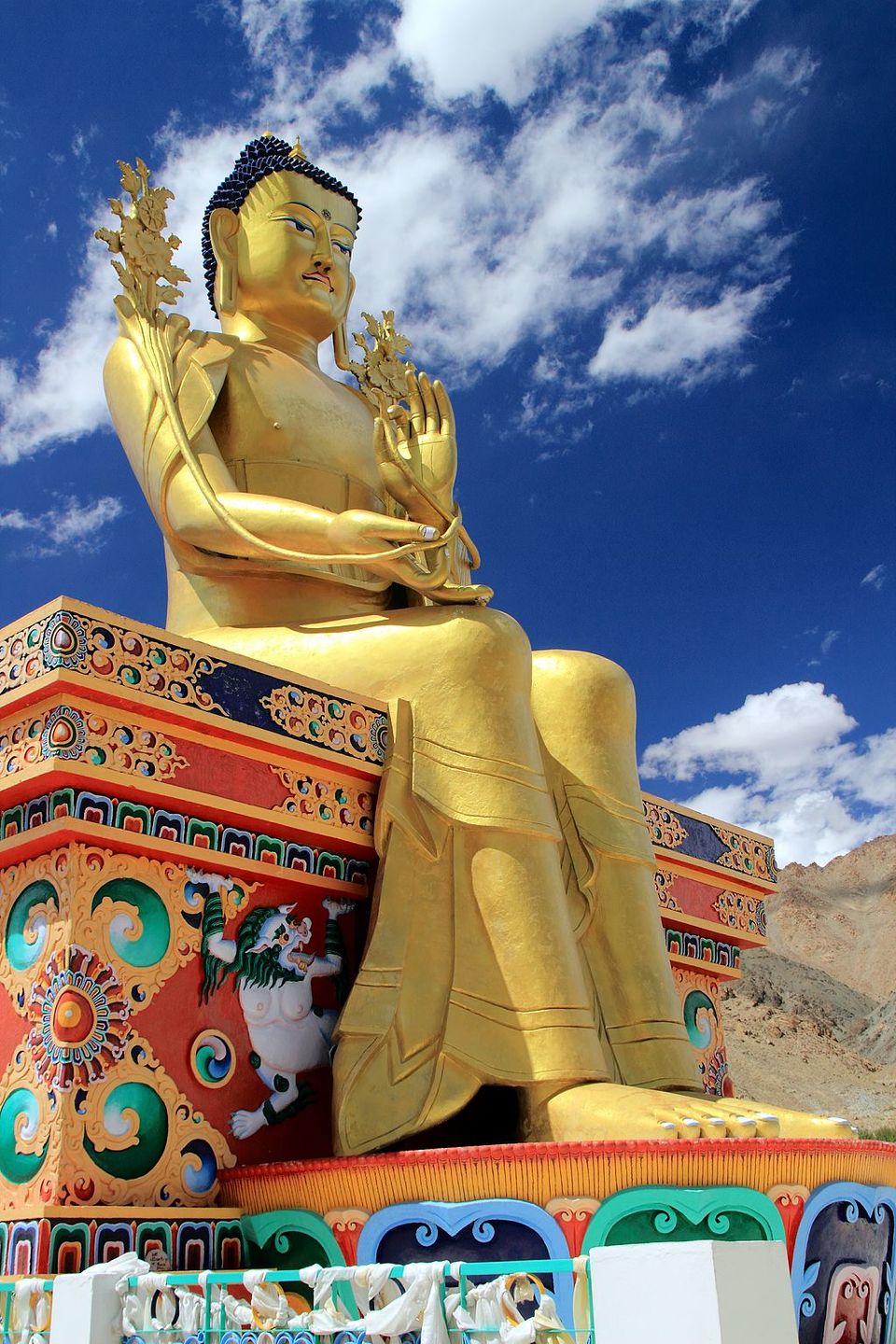 The entire Ladakh region is home to some of the most renowned Buddhist monasteries in the country. The monasteries of Hemis, Likir and Namgyal Tsemo are the most popular ones, attracting peace seekers from all over the world. Each of these religious centres also welcome travellers who want to spend a few days here and volunteer with daily chores—an experience that is bound to change you as a person forever.
2. Witness the wild cats of Ladakh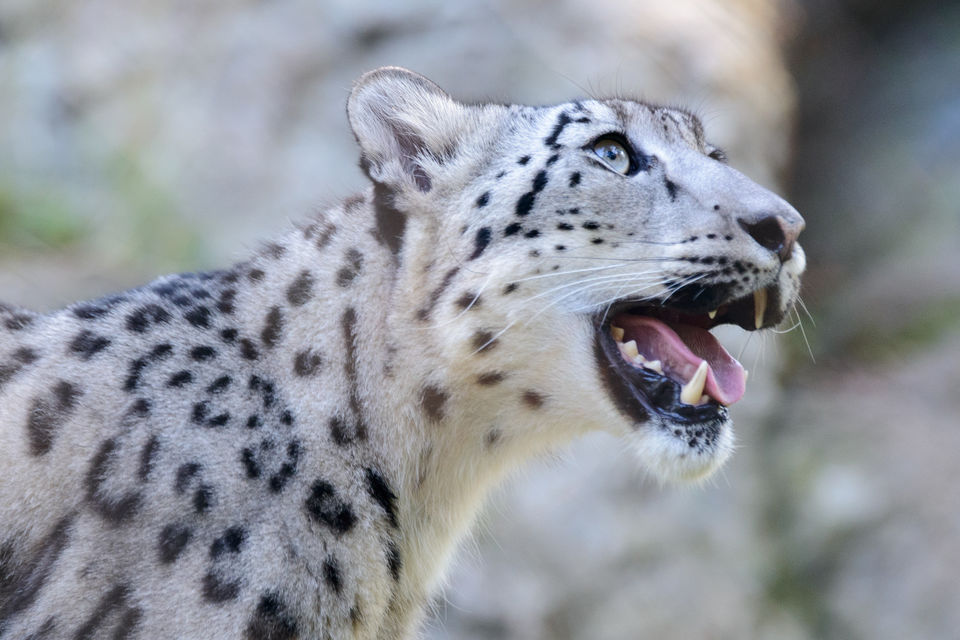 Despite extremely tough conditions, the Ladakh region happens to boast of quite a strong flora and fauna, with snow leopards being the prime attraction. Otherwise an extremely rare specie to spot, snow leopards live in abundance at the Hemis National Park with more than 200 of these wild cats finding solace in the park premises. The park is also a bird watcher's delight with species such as brown accentor, streaked rosefinch, black-winged snowfinch, Blyth's swift, red-billed chough, Himalayan snowcock, and the fire-fronted serin inhabiting it.
3. Go on a gastronomical adventure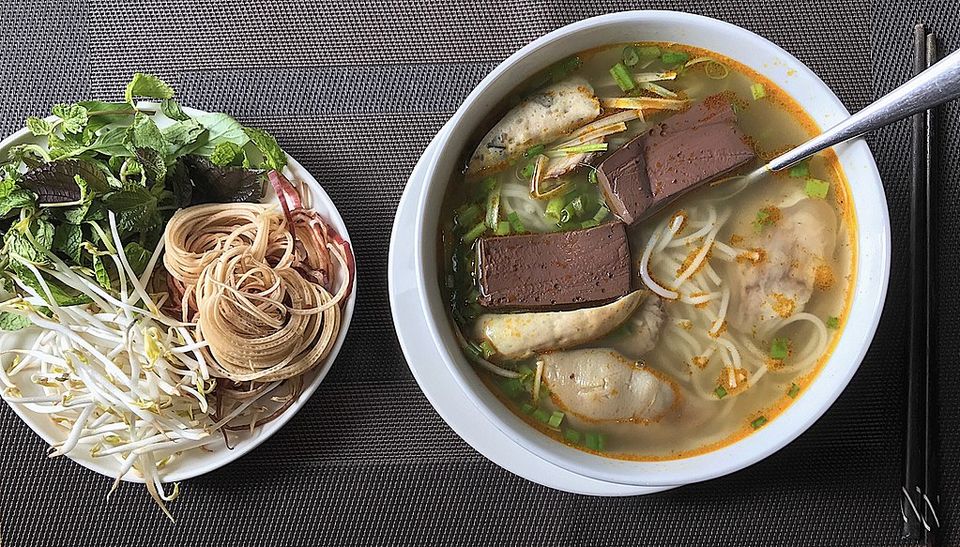 With an interesting blend of Tibetan and Kashmiri cuisines, Ladakh's food scene is something that no words and pictures can do justice to, it's something you experience for yourself. Put on your experimental hats and try local delicacies such as butter tea, yak cheese momos, Tibetan stew and ba ba bread amongst others.
4. Capture the beauty of the heavens above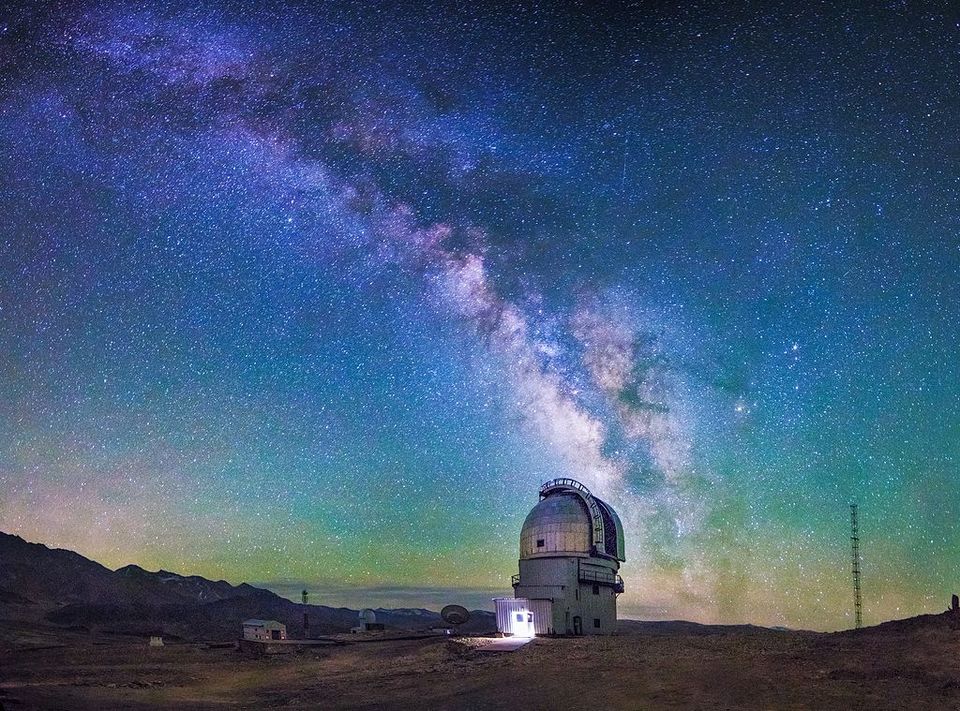 Owing to its high altitude and minimal pollution, the Ladakh region makes for probably the best place in India to spot celestial bodies and try your hands at astro-photography. All you have to do is pick your spot, place your camera and capture the memories on to your film!
5. Learn about the art of making the softest shawls in the world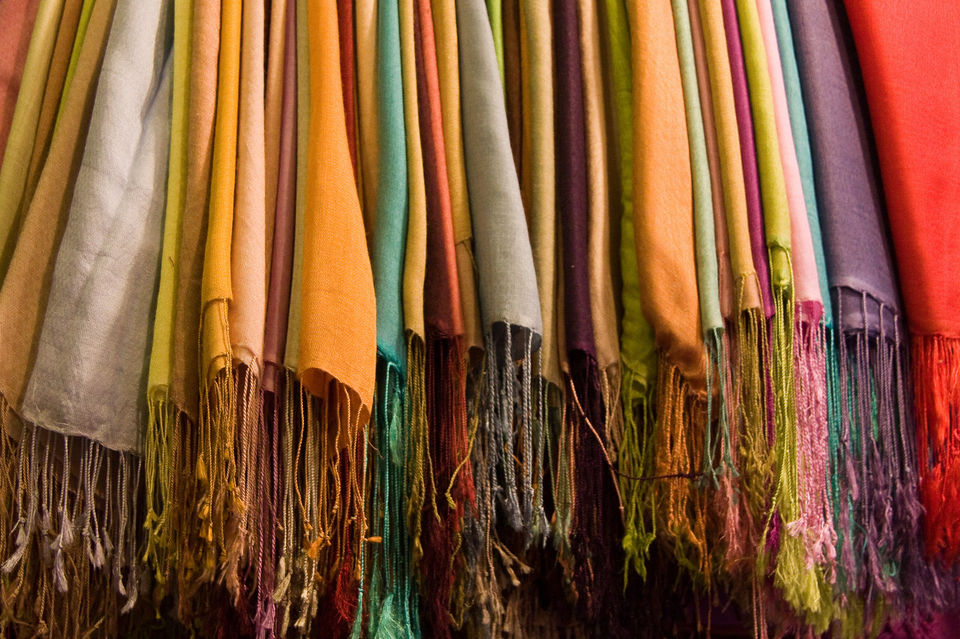 Since there can never be a trip without a dose of shopping, head over to the local markets in Leh to buy traditional Ladakhi pashmina shawls for your loved ones. Literally translating to 'soft gold' in Kashmiri, pashmina or cashmere is considered as one of the most fine textiles in the world. The people of Ladakh use this exquisite fabric to produce beautiful shawls that make for the perfect souvenir. To take the experience a notch higher, visit a pashmina handloom in Leh and witness the magicians at work.
Getting there
Here's how you can reach Nimmu House from New Delhi:
By air: All major air airlines now operate direct, daily flights between New Delhi and Leh starting at ₹6,000. Once you get down at the Kushok Bakula Rimpochee Airport in Leh, hire a local cab to get to the property in about an hour (30km).
By road: Riding from Delhi to Ladakh is a dream common to every passionate Indian traveller. The once-in-a-lifetime ride covers 1,070km, a distance that can be covered by being on the road for about 30 hours in total.
Ever experienced a side of Ladakh that was off the beaten path? Write in here and share your travel tales with the Tripoto Community and head over to our YouTube channel for some amazing travel videos from around the world.
Frequent Searches Leading To This Page:-
Best Tour Packages for Ladakh, Ladakh Tour Package for Couple, Best Travel Packages for Ladakh, Best Ladakh Trip Packages, Ladakh Holiday Tour Packages, Top Ladakh Tour Packages For Family, Ladakh Tour Package for Couple from Delhi