As we Indians say, "jab bulawa aaega tabhi jana hoga" . And see the day has come and it came at sudden. On Sunday morning, 9th June I was checking the tourist places which are nearby me and could be visited in a day or 2. Then I read about Mata Vaishno Devi on one website. I have been hearing about this place since childhood and even one of my close friends insisted me 3 years ago to go on this pilgrimage with her. Somehow it couldn't happen at that time. Though I hadn't planned but I thought that the day has come now, 'bulawa aa gya hai aur chalo.'
Here are the things I did to make my trip successful in very short time :
- Booked ticket online from Chandigarh to Katra. Fare : Rs. 1080. I did booking at website travelyaari
The different volvo /AC buses charge separate fares. One can easily compare and book the tickets accordingly.
- Boarded bus at 10:50 am at Chandigarh Sector 43 bus stand, counter no. 37
- The main stations covered along the route are Hoshiarpur, Dasuya, Mukerian, Pathankot, Jammu.
- Arrived Katra at 7 pm on same day.
- Registered for the journey at Katra bus stand. There is a registration office opposite to the bus stand or you can say it's within bus stand premises. For registration there are long queues always. But as I decided to start my journey in night time so there was not so heavy crowd over there. I got my pass slip and started trek to the temple from Katra bus stand.
- Started trek from Katra around 9 p.m. Total length of the trek is 12 km.
There are always numerous tourists visiting the shrine of Mata Vaishno Devi and there is hardly any chance that one can loose the track.
- Reached Adhkuwari at 12 midnight.
The next day has begun and I'm still walking.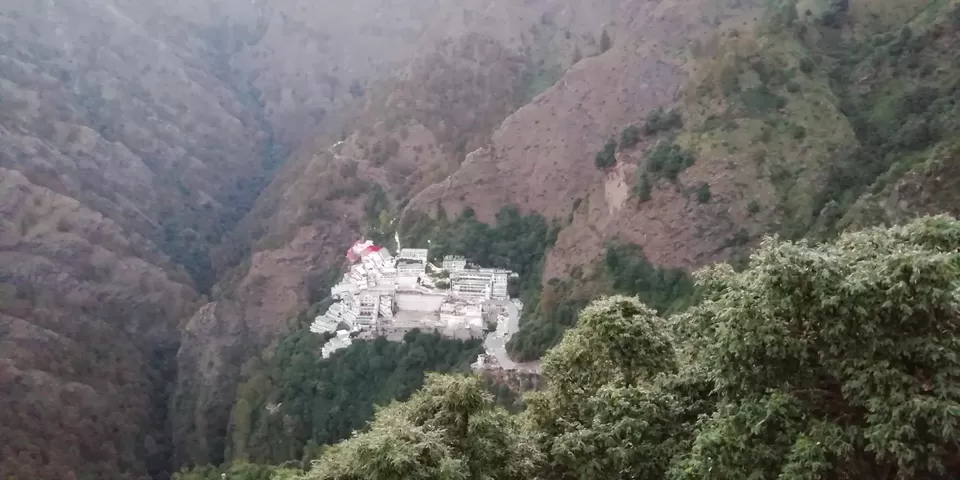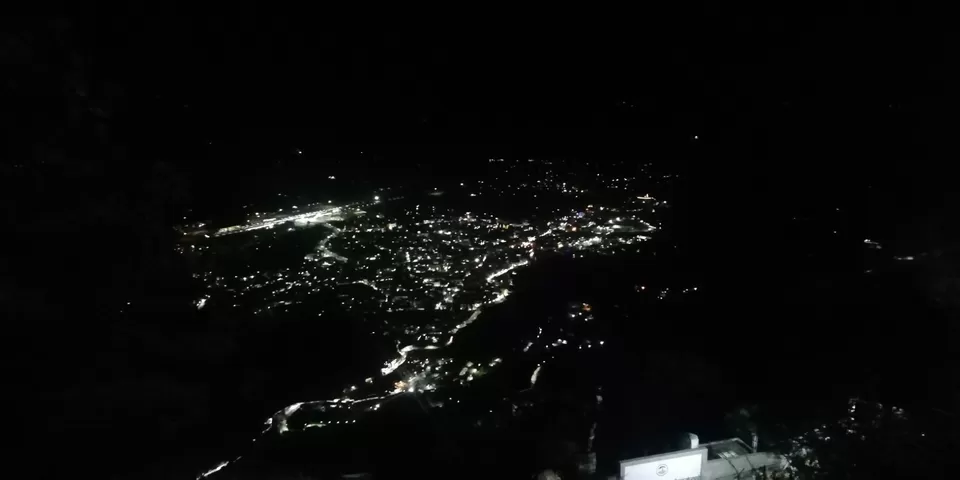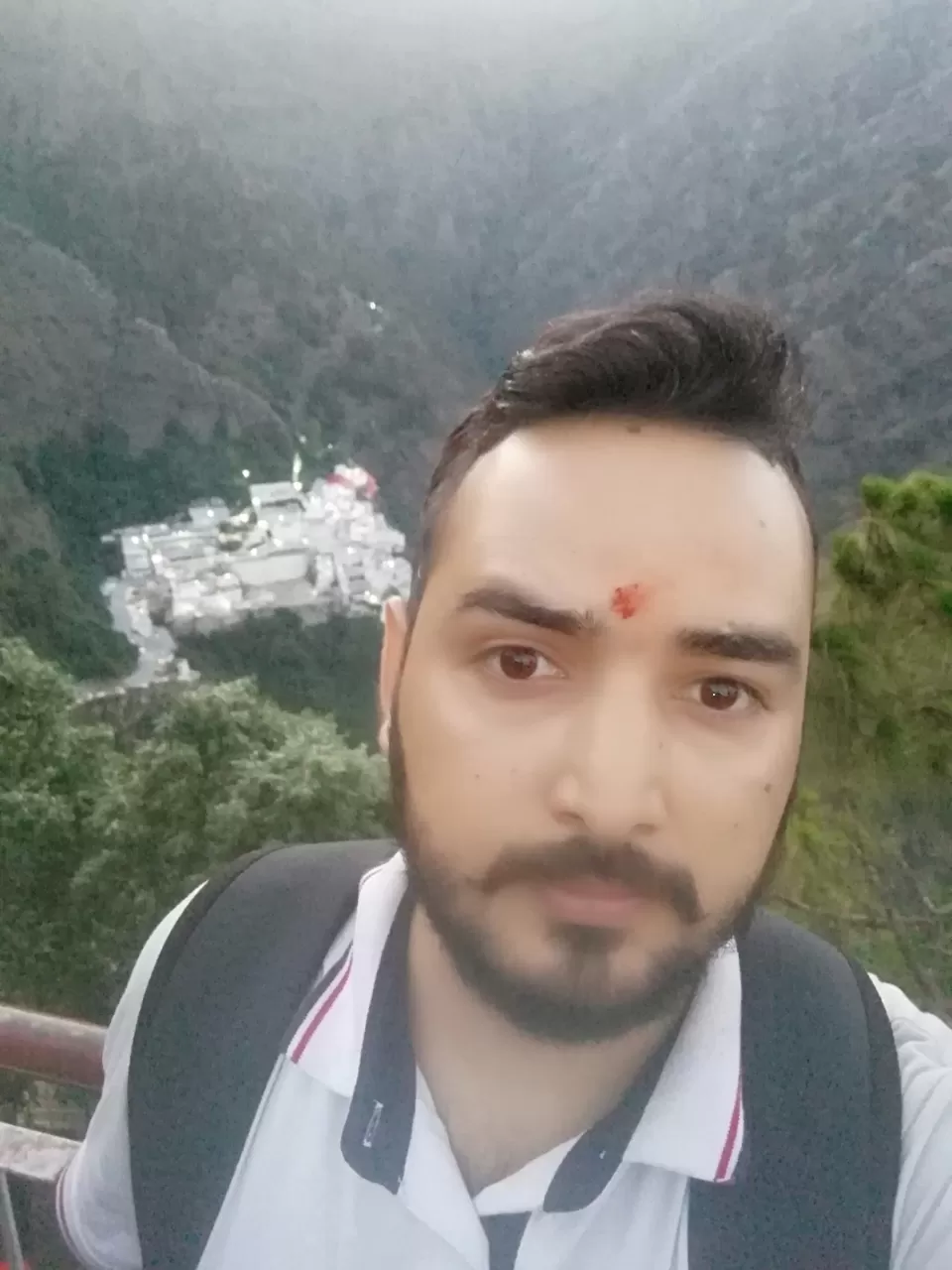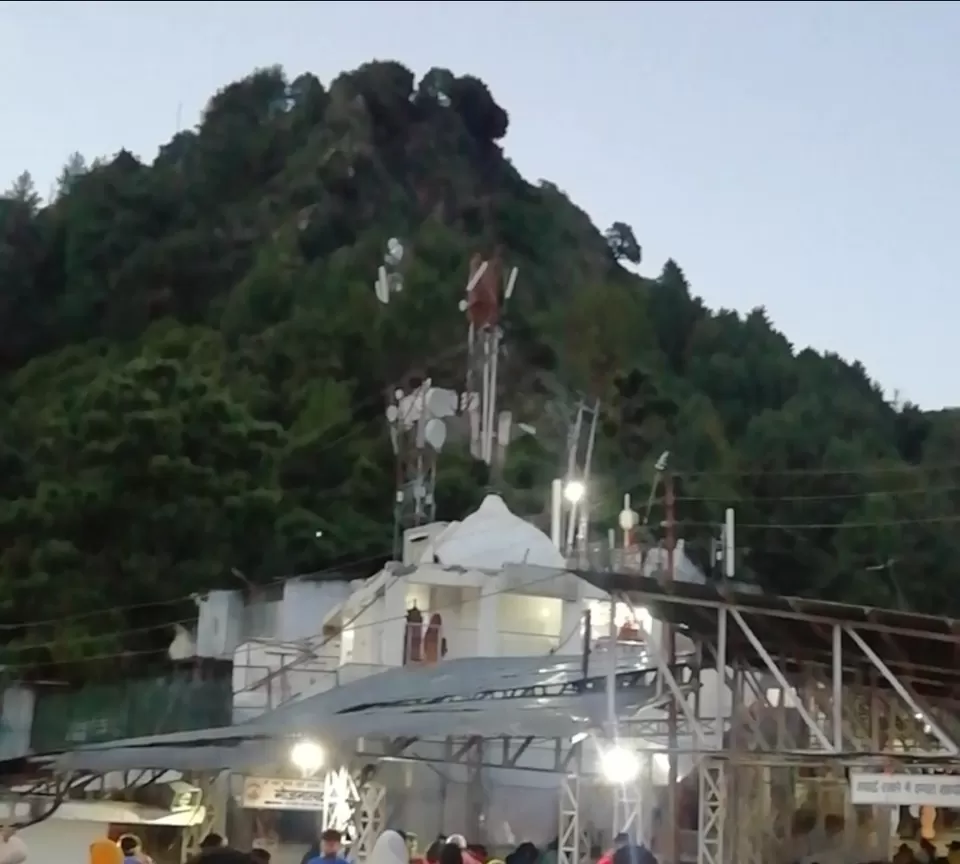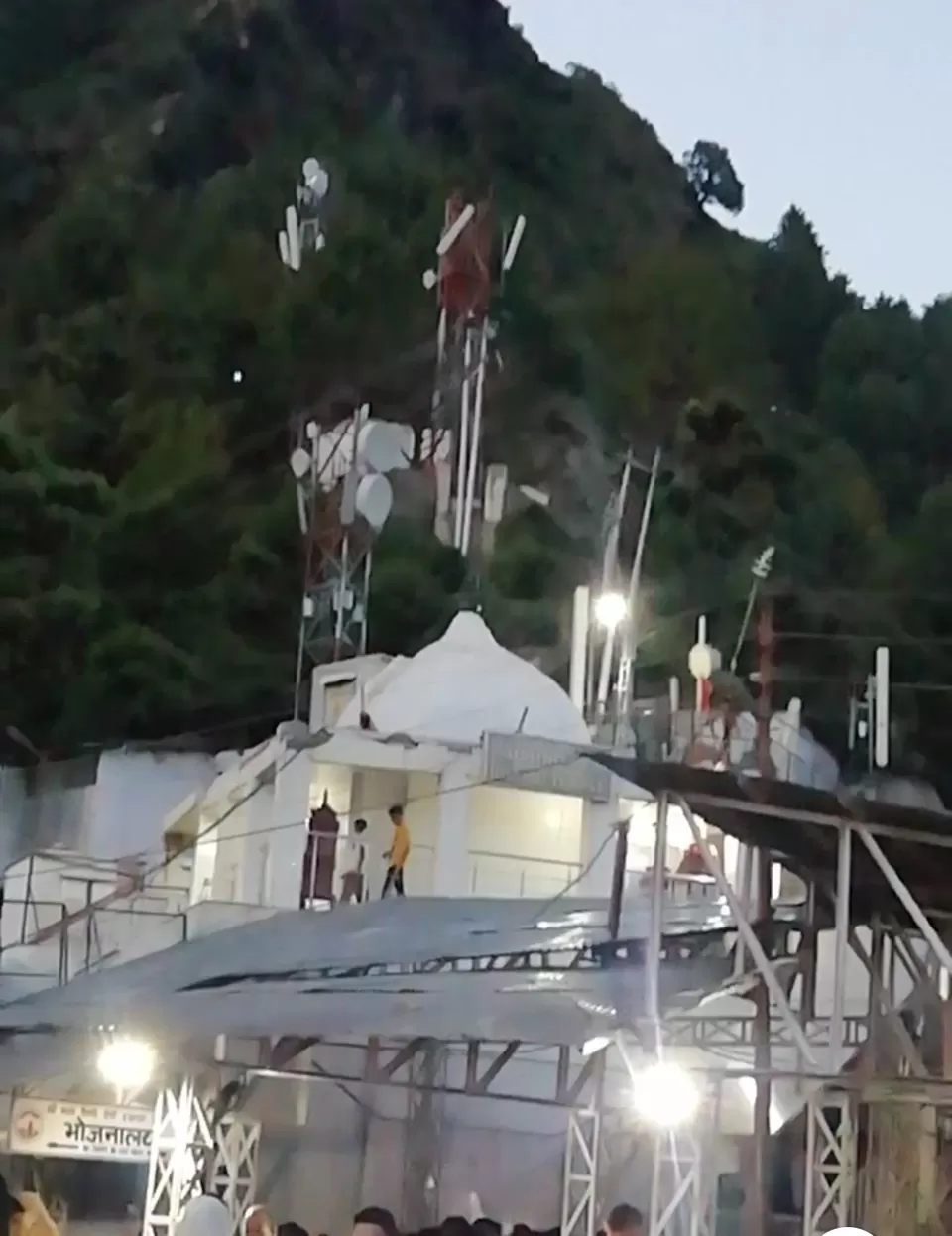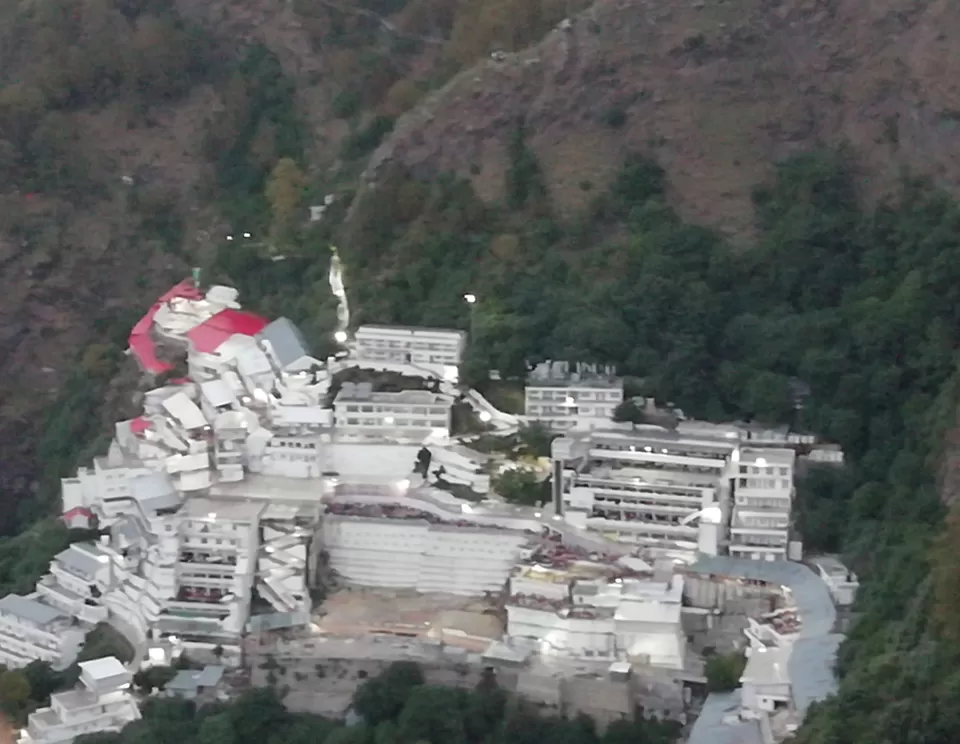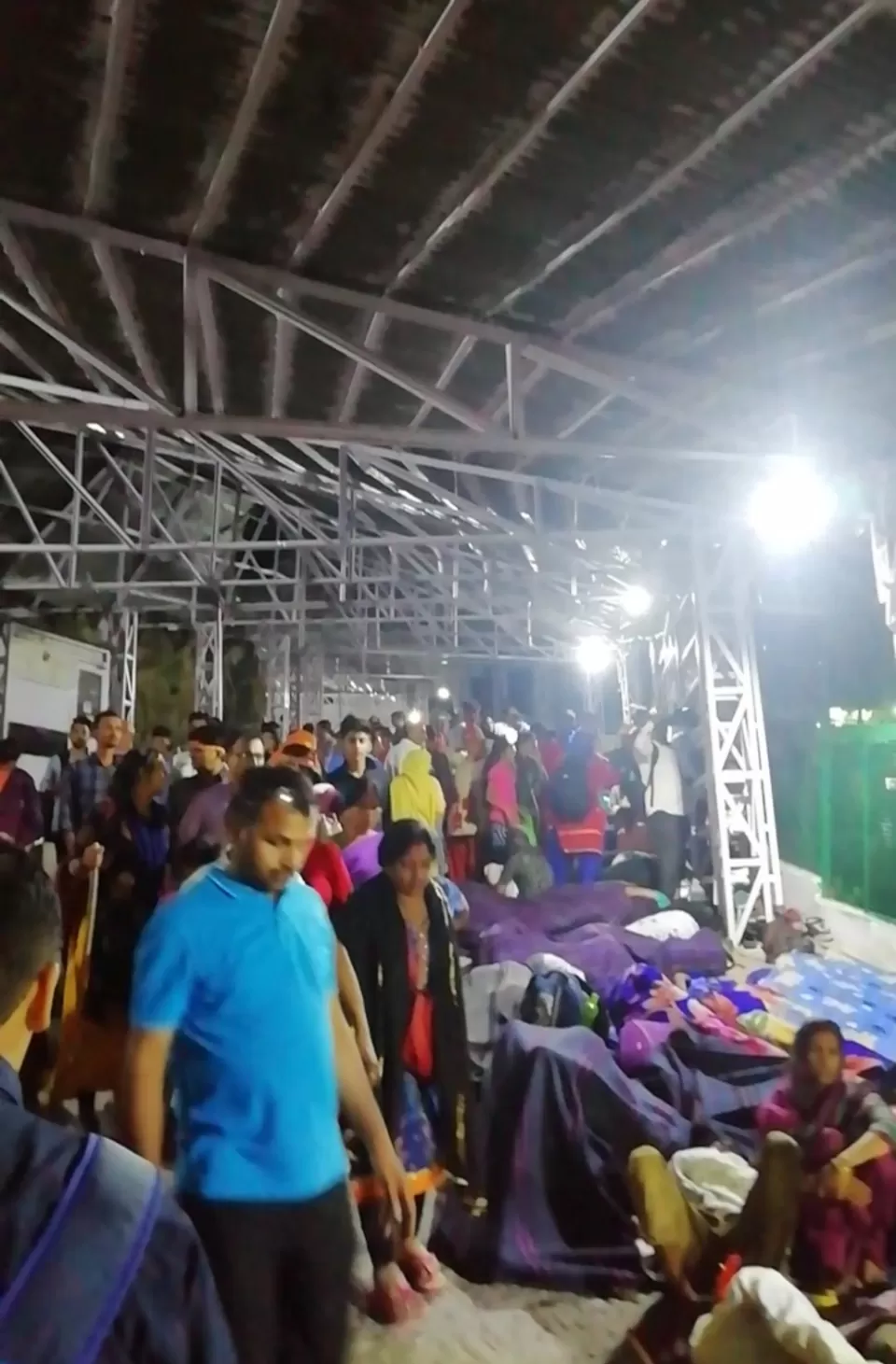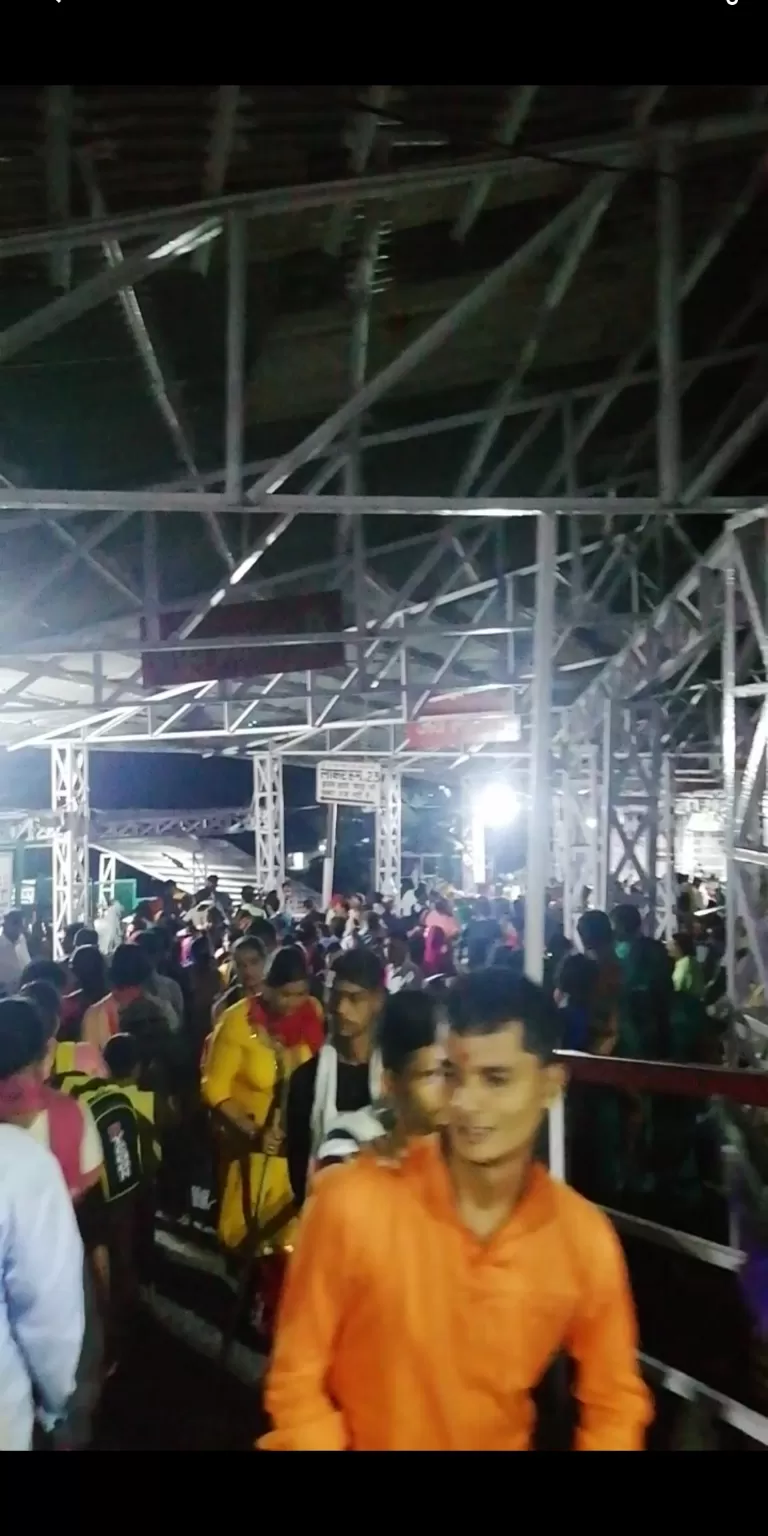 - Arrived Mata Vaishno Devi temple at 3:00 am after covering 12 km .
- Completed Darshan around 4:30 am
- Started journey to Bhairon Baba temple
- Returned journey started at 6:15 am
- Arrival at Katra around 10 am.
- Booked ticket for Chandigarh, boarded bus at 11 :30 am
- Reached Chandigarh at 8 pm, Monday.
Important points to know :
- Prepaid mobile SIM stops working once we enter the Jammu state
- Get yourself registered for pilgrimage as soon you arrive at Katra.
- To avoid tiredness and ignore the lengthy track, start your journey in night time so that you could reach at the top by midnight or early morning.
- There are lots of horses and palkiwalas to carrry the pilgrims who are unable or weak to walk the distance.
- Drink lots of water and juices to maintain the energy level.
- The trek is very good and wide enough, there are several shops throughout the way where pilgrims can buy eatables. The toilets and rest places are also well maintained.
- After arriving at the destination get a locker to keep your bags and belongings. The lockers are available within the temple premise. No bag, no phone, no camera, nothing except prasad is allowed to take with you inside the temple when going for main darshan.
The security is tight and there are various check posts throughout the route as well.
- Only 2-3 seconds are allowed for darshan of Mata ji inside the cave(gufa) due to large crowd.
- Visit Shiv gufa after Mata ji's darshan
- Then visit Bhairon Baba temple.
This was my journey and I just covered it within 30 hours. But most of us cannot cover this distance so fast so plan according to your capability and take proper rest to maintain the energy level of body. Several hotels and guest houses are available in Katra.
Happy and safe journey.
Jai Vaishno Mata ki.