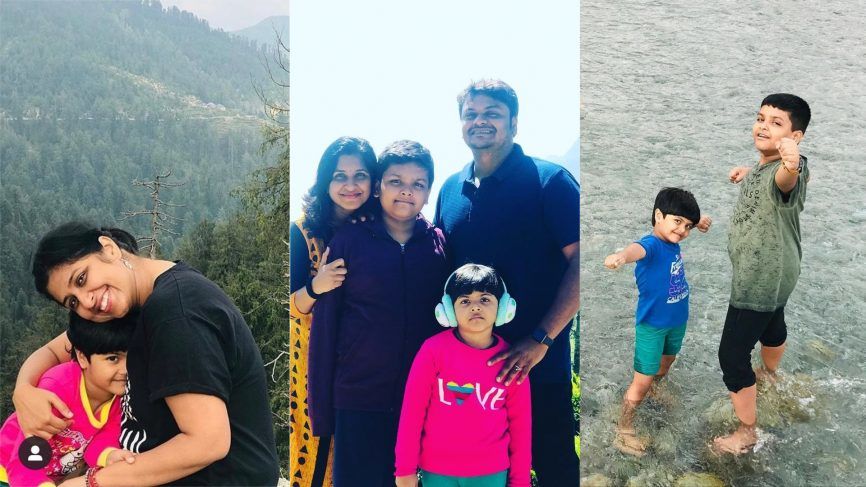 Quite often, the only escape from one's routine is to wander around the globe. Only once in a lifetime does one think of uprooting themselves from their safe haven to go on a never-ending vacation, simply traveling around, not getting stuck in the room of monetary pleasures.
While your Instagram feed may be replete with stories of solo travellers, here is an inspiring story of the Iyer family who gave up on a regular source of income and left home to follow a nomadic life. For the Iyer family, their home is nowhere and yet, everywhere.
Back in 2019, the family sold off their house in Pune, alone with their car, appliances, and furniture to live a nomadic life. Santosh Iyer quit his IT professional job and their kids, Hridhaan and Khwahish gave up school. Aanchal has given up all their belongings to live out of four suitcases while traveling all over India, but never living over two months in one place.
What led to this big step?
Back in 2017, the family went on a small trek to Pavana Dam where it was freezing cold. The family was amazed by the versatility of nature and the way that the kids had adapted to living with basic amenities and food—all with a smile on their face.
After getting a little taste of the nomadic lifestyle, they fell in love with the idea and soon, they started pondering over making this their life.
They let go of everything that anchored them, reducing their belongings to just four suitcases, and took off on an adventure of a lifetime. They fell in love with every place visited and weren't missing the luxuries of their older life.
As stated by media reports, they have lived in cities like Rajkot, Palampur, Dalhousie, Kasauli, Ooty, Jaipur, and Udaipur. Aanchal mentions to the media that the kids decide on the next destination. They prepare a PPT presentation with why they should go there, the hindrances they may face and the best places to eat and see. More often, after the destination, the parents have to choose a place to live.
School from home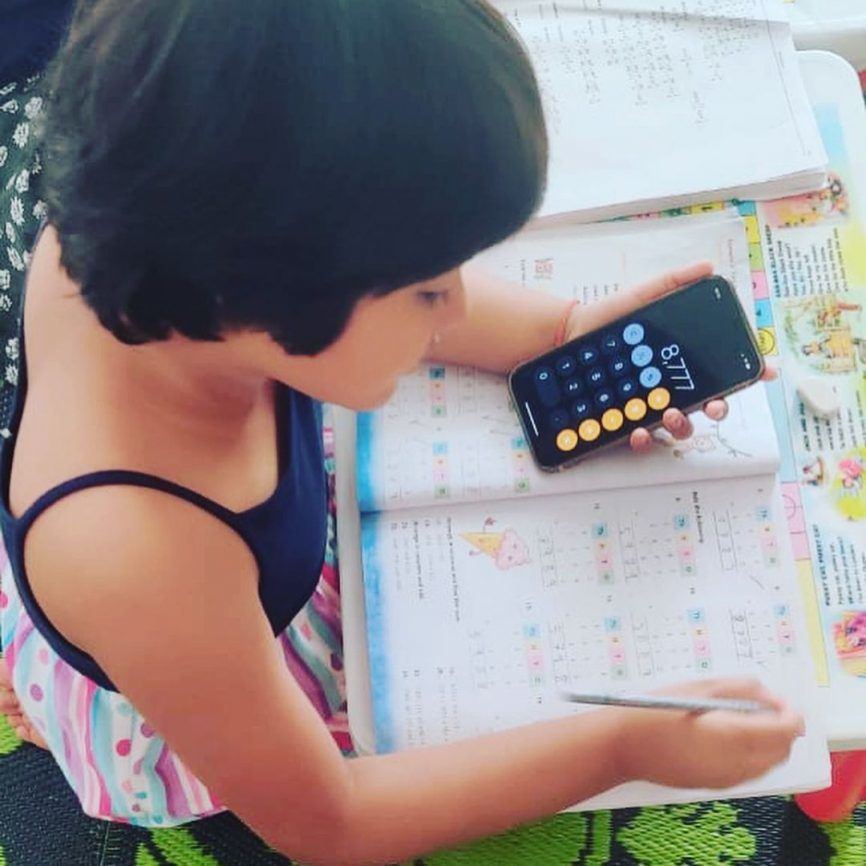 Anchal felt that the current school didn't add any value and didn't want to put her kids through a rat race of being the best. So she has now started homeschooling her 11-year-old son and her six-year-old is also following in her brother's footstep. To complement their homeschool, the family sits collectively and reads for at the very least an hour. The race is now not with the entire class but the race begins and ends with kids and being the better version of self.
How easy was it, really?
While their story seems rosy, there were a lot of compromises made. Their family members were against the move, managing finances was also a key point and of course, living out of a suitcase had its pros and cons. Finding a house to rent for a couple of months also has its own challenges, but they took everything in their stride.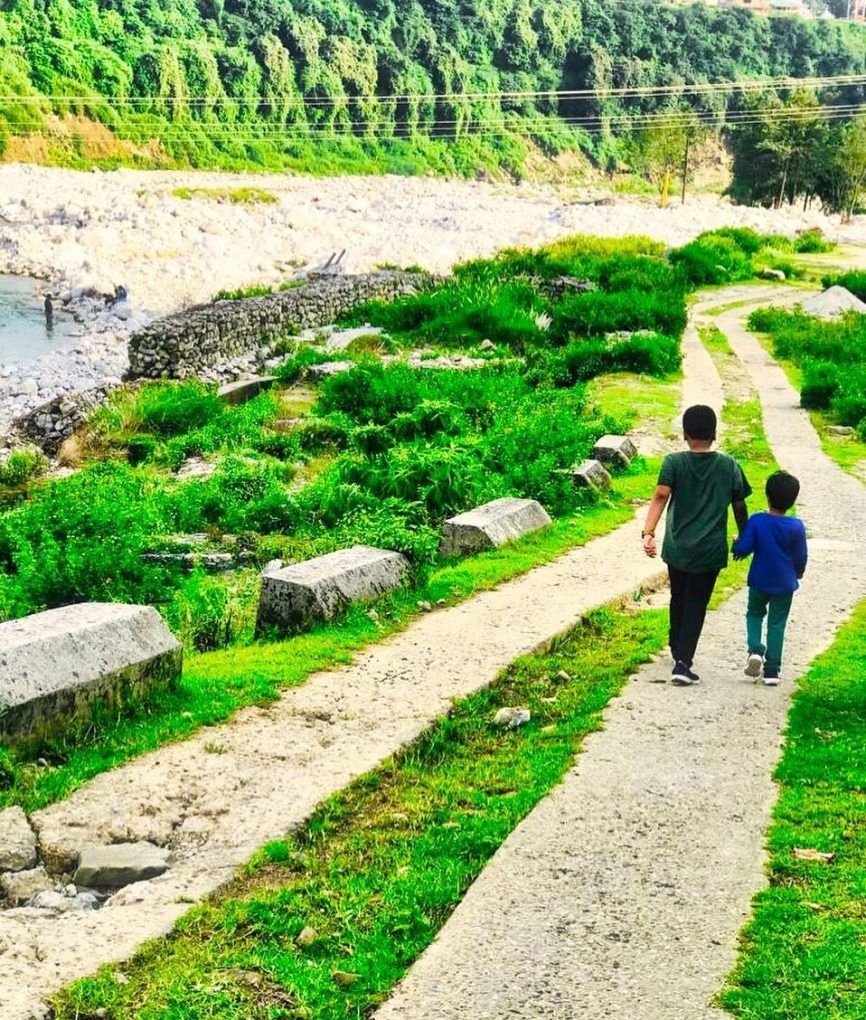 With leading nomadic lifestyle, came a package of challenges. And finding a place to stay every month or two that could satisfy all their needs was a daunting task! Landlords were not ready to rent their house for a month or two with a family of no base.
Lessons from the world of travel
1. Travel has played a deep role in bringing out the curiosity of the kids.
In Dharamshala, the monks and their way of living intrigued the son. He went back home and researched all about them. The scriptures they read, the things they've given up.
2. Travel has also helped them overcome their fears and inhibitions.
In Shimla, they lived on a hill that was about a kilometre away from the main road. There, Hridhaan cried as he slipped and fell, but he eventually overcame his fears.
3. Exploring fresh places gives them experiences a textbook never could.
In Jaipur, Hridhaan spent the day with local artisans, learning pottery.
On a visit to Himachal Pradesh, the family stayed in Yol, one of India's largest cantonment areas, where they learnt what discipline is from army men. They also developed a deep respect for the army during this trip.

4. Living away from home has also taught kids to be adaptable, empathetic and to co-exist.
The kids will now sleep on the floor if they have to. They enjoy the rain and endure the heat. And they are physically fit as they walk almost 8-9km a day.
5. Being humble and adjusting easily
Kids carry Parle-G biscuits to feed the underprivileged on their way. In some villages, they don't find things like ketchup. They have learnt to live without that, too.
Anchal mentions, "My daughter who got scared at the sight of an ant has lived in a farmhouse with spiders and chickens. They don't demand toys because it's hard to carry all that around."
6. Children become the decision makers.
Aanchal says, "My children have become decision-makers. They've learnt to question and use their logic and thoughts and be vocal. They are happy with the basics".
7. Giving up on luxury
The kids do not care about the money in the bank account and financial comforts. Aanchal mentions that life's struggles go on whether she is at home or travelling. So, she might as well travel. The focus is on happiness for now. This thought process makes their life so much more enjoyable.
Would you be courageous enough to leave everything and lead a nomadic life? Tell us in the comments section below!
Explore Tripoto's exclusive, 'Mera Shandar Bharat, Safar Anokhey India Ka' where we are celebrating India and the inspirational people who make it beautiful!
Earn credits and travel for free with Tripoto's weekend getaways, hotel stays and vacation packages!

Follow me on Tripoto and Instagram @viral_paun for more travel stories!