Goa can be aptly described as a slice of paradise on India's Western coast where you'd find a diverse and captivating mix of people, food, lifestyles, cultures, and more.
A place that's on every traveler's bucket list - Goa essentially has something for everyone. Whether it's about spending endless sunshine-filled days exploring the gorgeous countryside or relaxing on the beach, gorging on delicious seafood, or partying all night - we can't deny that we all love Goa!
Most of the people like me who have spent most of their lives living in an urban society, it's kinda' dream to live in Goa and make a life there. As the phase of workation kicked in, I've seen people taking the opportunity to escape the chaos of the city to live in Goa for a considerable period, but imagine how things would be for someone who was born in Goa and has been brought up there? - Sounds fascinating, doesn't it?
Well, I've been lucky to have a friend who belongs from Goa, and here's her story of growing up in a place that we all identify as a 'tourist destination'.
'What's It Like To Grow Up In Goa?' - In conversation with Sharada Kerkar.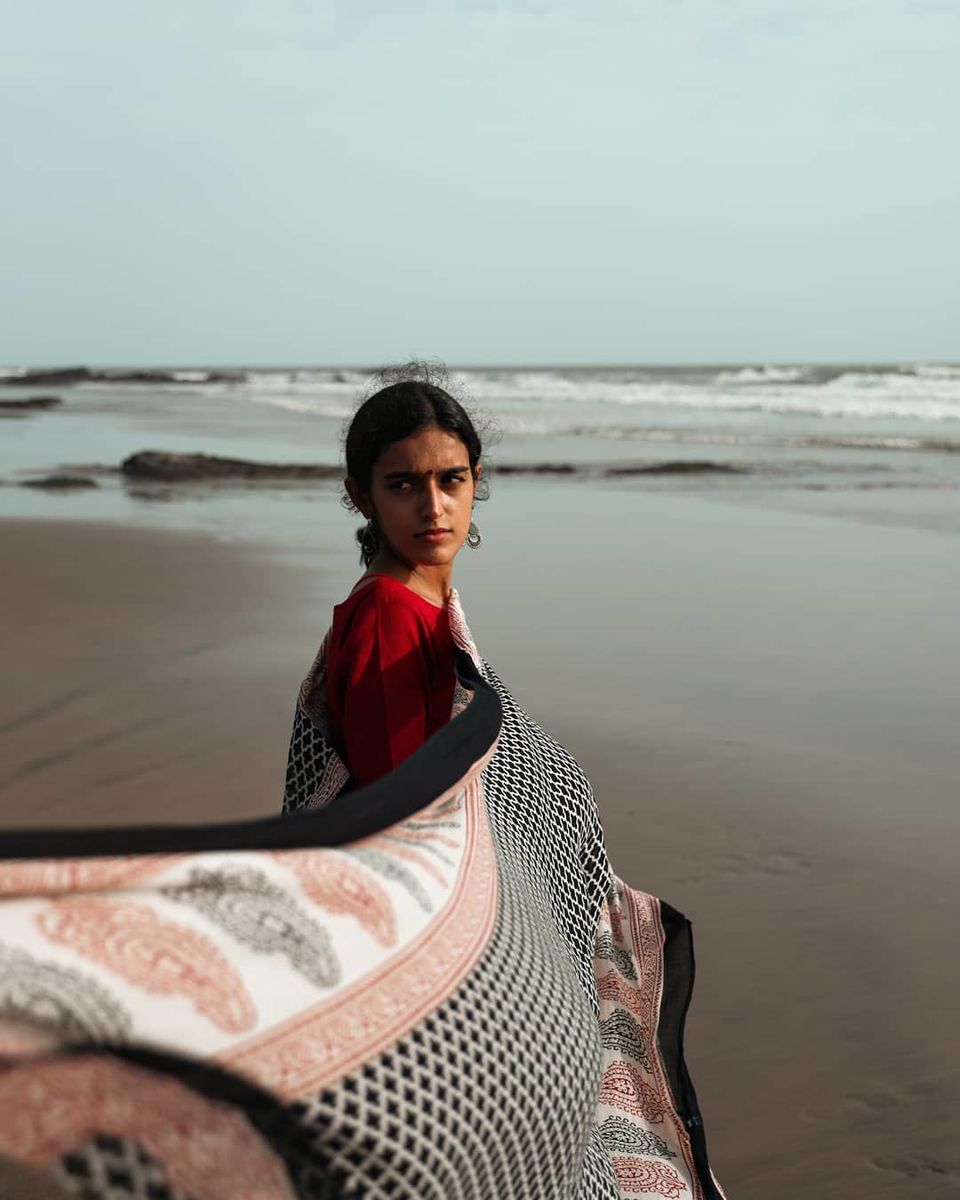 "The beach has always felt like home to me."
As kids growing up in the cities, most of us have majorly spent our childhood playtime at the parks, but Sharada remembers the beach to be her playground. From learning how to cycle on the beach and collecting seashells for hours, from making sandcastles with her brother to flying kites, from swimming in the sea and waiting for the starfish to hit the coast to gazing at the bioluminescence - she has done it all.
"The fishermen would return from the sea with their boats early in the morning, and we often went to help them in collecting the fishes, untangling them from the nets. It used to be one of my favorite activities", Sharada mentioned when I asked about something she really enjoyed as a kid. Other than that, she also loved listening to the stories of Damodar dolphin from her father, and dreamt of having real encounters with it, someday!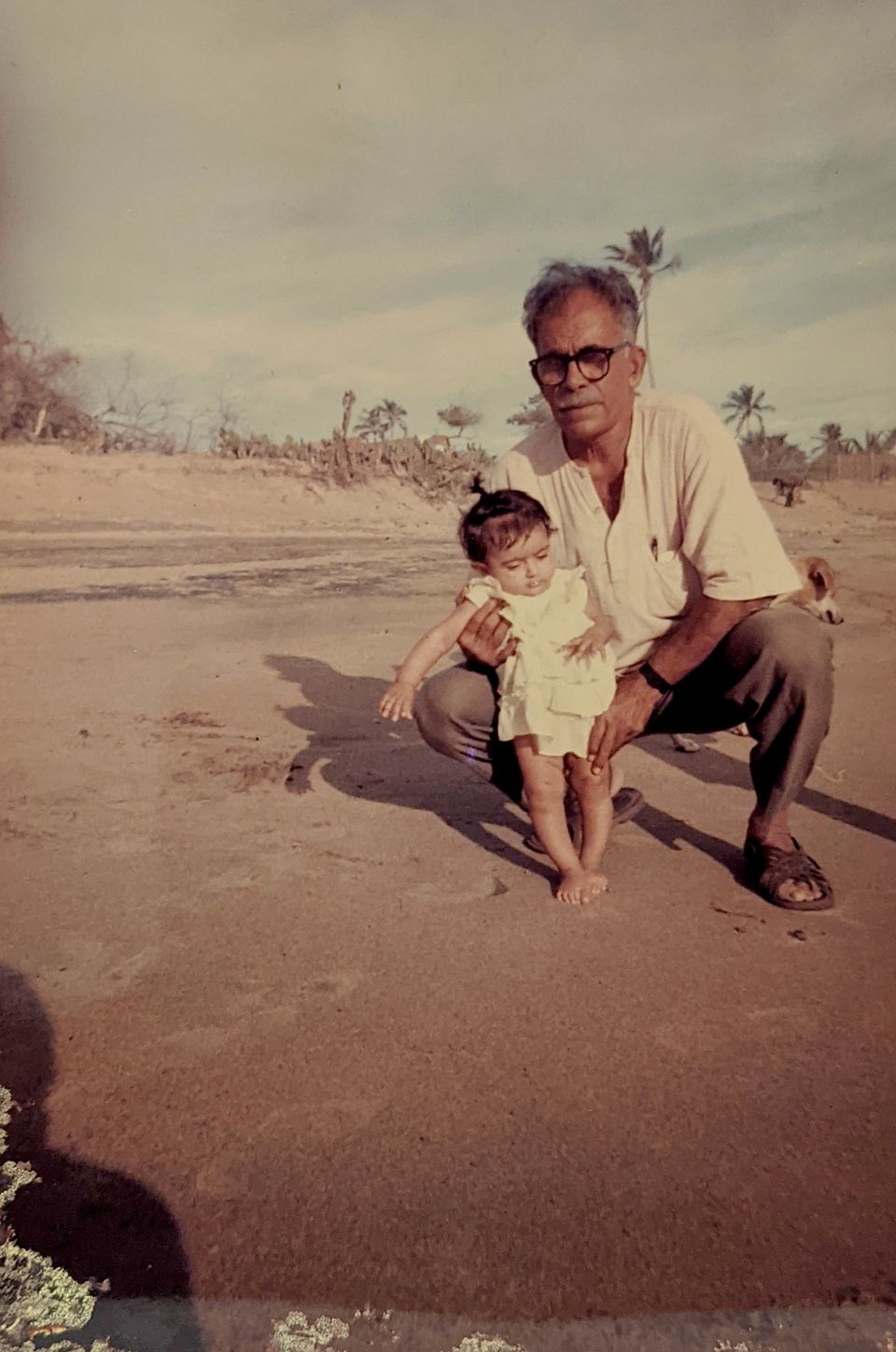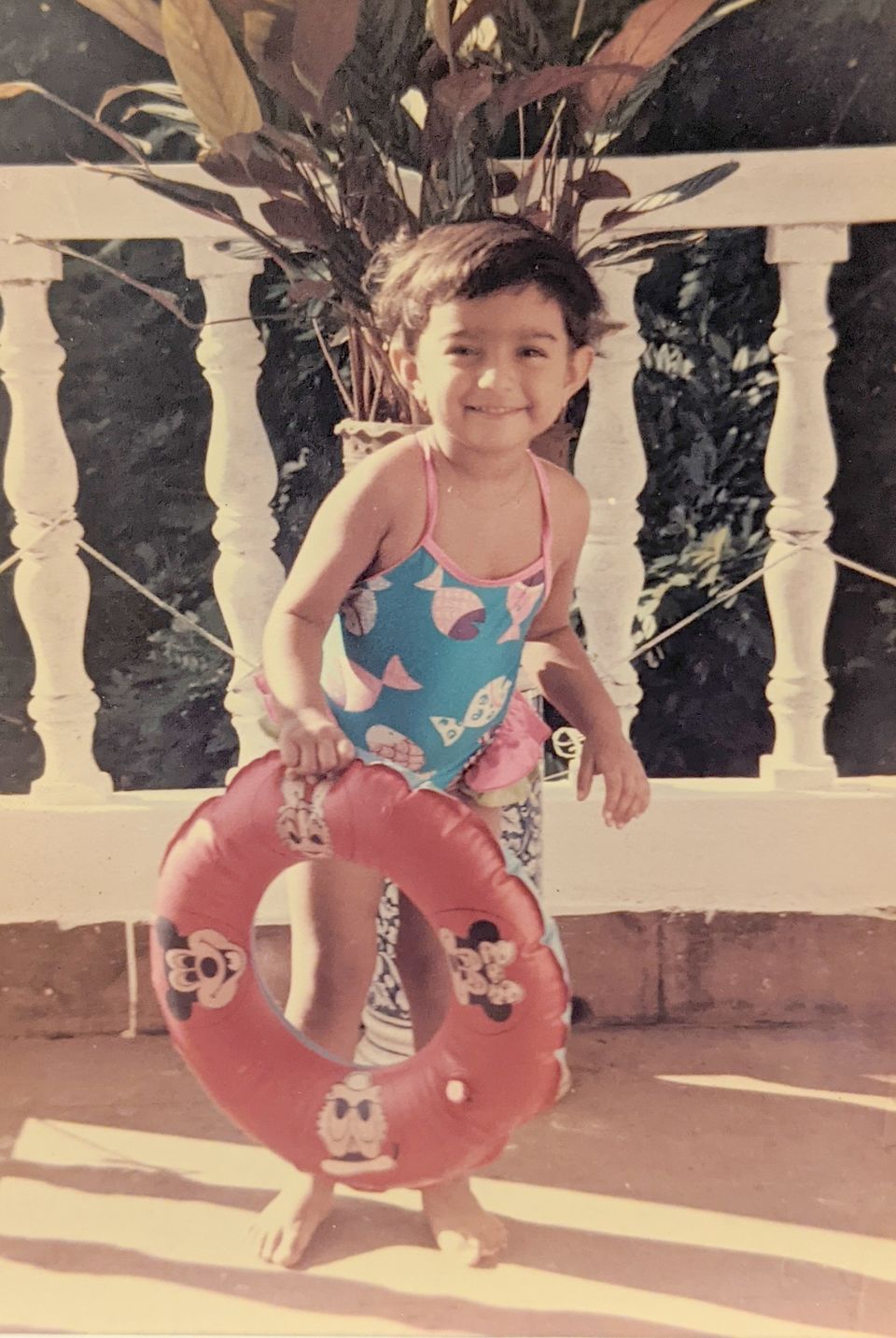 "Growing up in Goa gave me a chance to connect with nature."
Sharing about her childhood, one thing Sharada repeatedly mentioned was the freedom of embracing every little gift that nature has blessed us with. Growing up by the sea, she could listen to the sounds of the waves, crashing on the shore, all day long. It was like a piece of familiar music that she has been in love with, and even before she knew, it was an integral part of her life. Remembering the good ol'days and how green Goa used to be during the rains, she mentioned going for hikes and collecting berries along the trails that were barely traversed by tourists. Being so close to nature and observing the biodiversity of Goa has always intrigued her.
"I learned the names of all the wild berries growing in Goa while we went hiking", Sharada chuckled while sharing about her childhood adventures.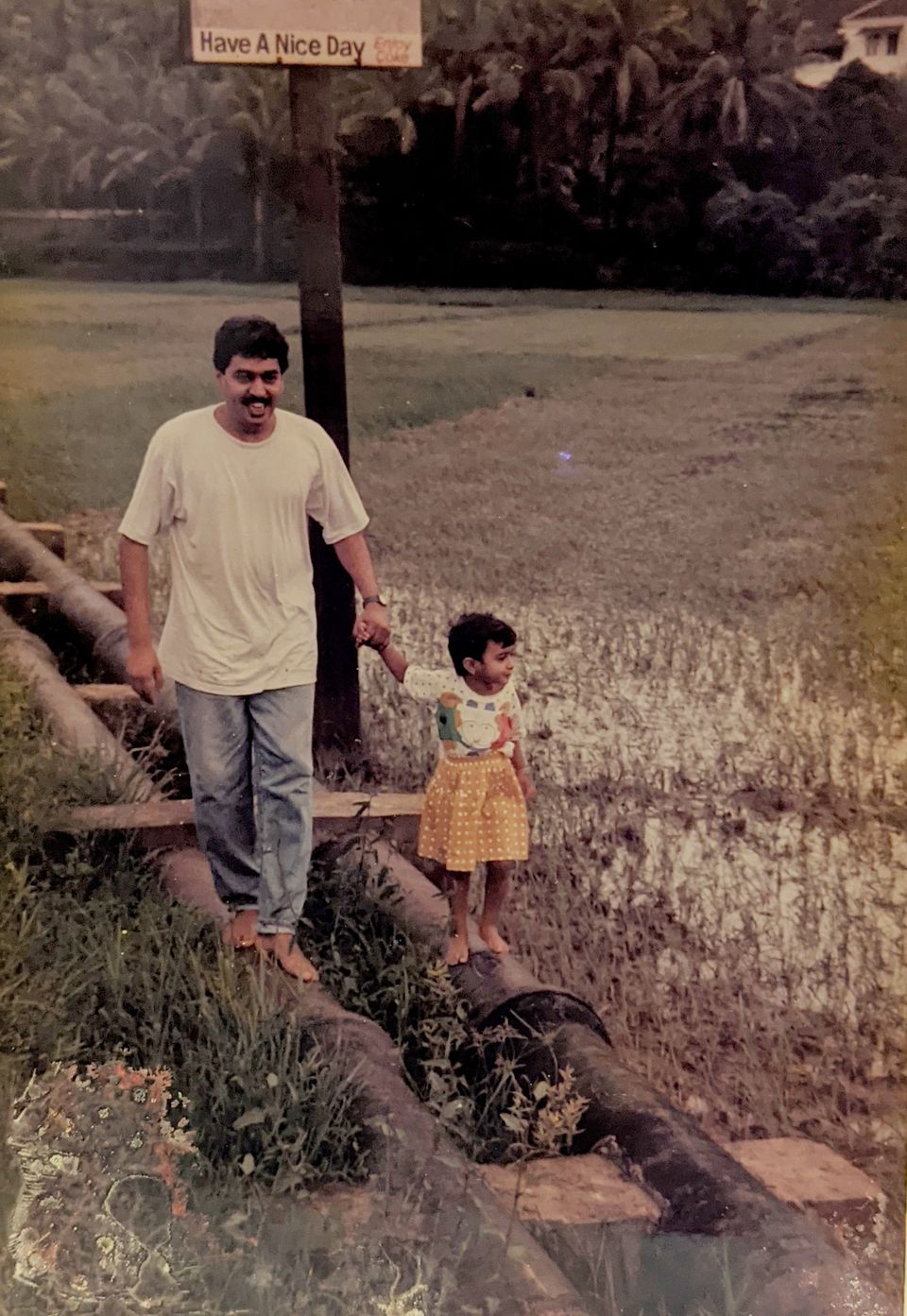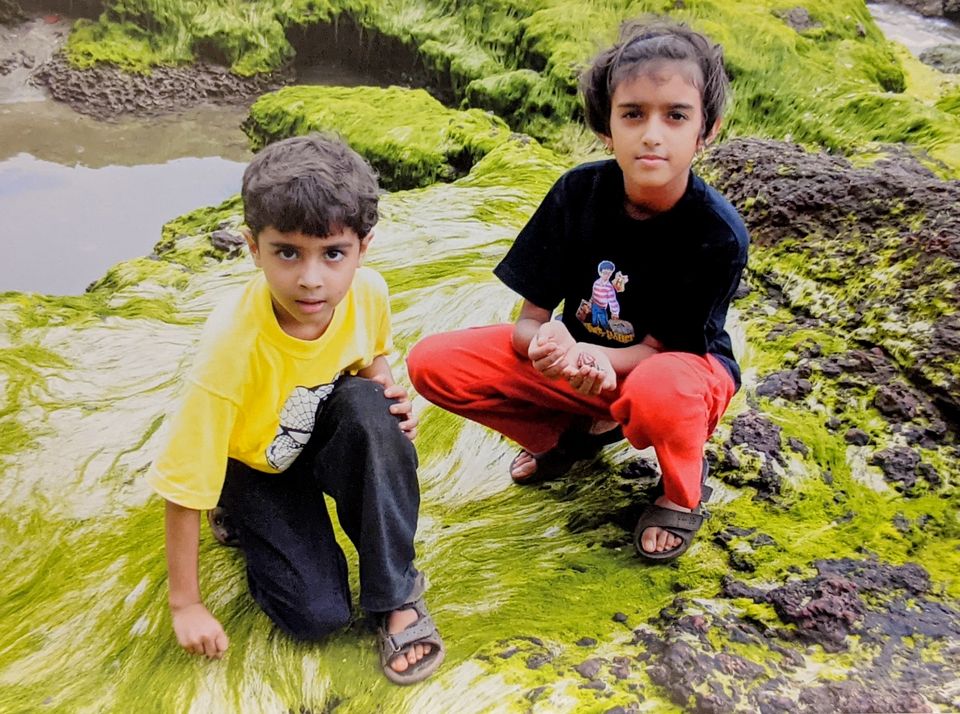 "Life in Goa has always been very wholesome."
Spending most of her childhood at the home in Holiday Street (close to Calangute), Sharada has grown up seeing travelers not just from India, but from all over the world. Right across her house, there was a road that led to the beach and she would always hear the hustle & bustle of travelers as they walked down. Inside the house, her father (renowned painter, Subodh Kerkar) had an art gallery that was frequently visited by foreigners, and from a very young age, she was accustomed to the vibrant tourism culture of Goa.
"We knew that when foreigners come to buy art, my father would earn money. Intrigued by that thought, my cousins and I planned that we can earn money as well. So we plucked flowers, made garlands, and sat outside the art gallery to sell them to foreigners!" Sharada laughed while she spoke, "And I even managed to sell one!"
Living in Goa had broadened her worldview, as she experienced a slow yet wholesome life. Being close to the sea, she was empathic towards Mother Nature. Moving around with crayons in hand, she learned to express herself through art. Talking to the lamanis (nomadic tribes from the Deccan selling handicrafts), she picked up their way of attracting buyers and how they would call out - "Hello Madam, you want?"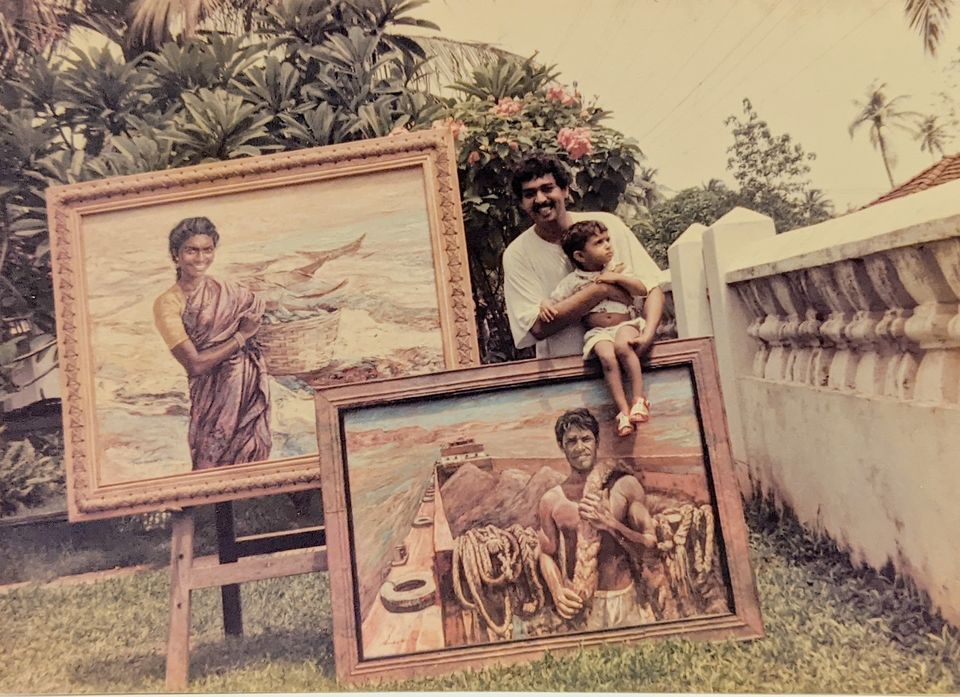 "Being in Goa generated a natural tolerance for the smell of fish."
When we think about food in Goa, we imagine those fancy restaurants like La Plage, Calamari, Martin's Corner, and Thalassa or the beachside shacks where you can grab a beer with the fresh catch of the day. But there's much more to that! Growing up in a Konkani family, Sharada relishes home-cooked fish curry with rice, which also is their staple diet. She mentioned Kismur, a traditional Goan dish made with fried fish, crushed and mixed with coconut, onions, etc., and it has been an all-time favorite menu for her.
Being in Goa gave her ample exposure to diverse cuisines, and while sharing her food memories from childhood, Sharada mentioned, "I remember my dad's gallery assistant, Carmine Fernandes, who introduced me to beef and Christian cuisine."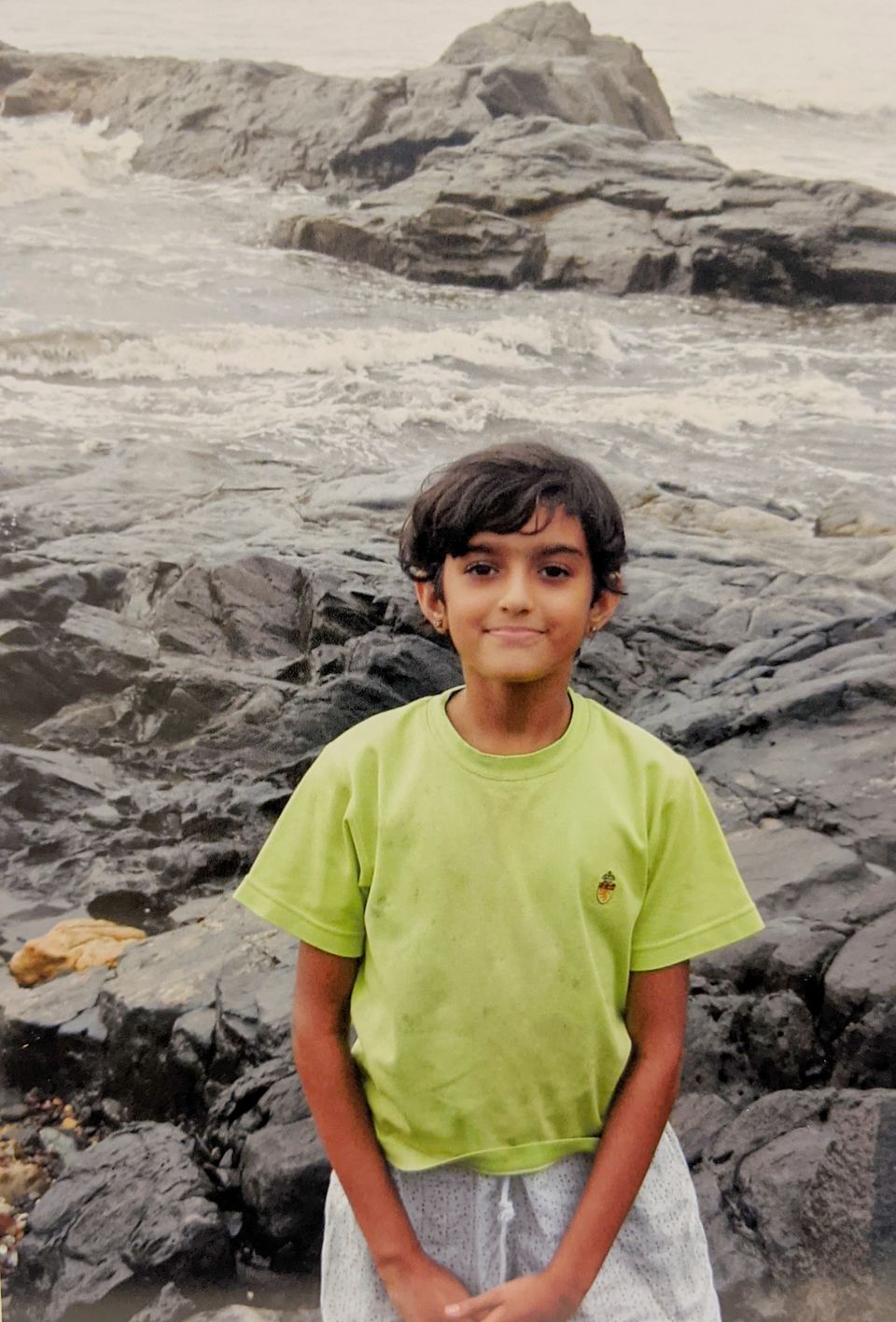 "People think it's cool to be from Goa!"
It's a stereotypical mindset that we all probably have, and we'd go gaga knowing that someone belongs from Goa and has spent their entire childhood in a place that we consider to be 'a traveler's paradise!'
- "Oh wow, you're from Goa? So cool!"
- "Do you travel by car or in a boat?"
- "Do people even work in Goa?"
Sharada laughed as she shared her experiences and conversations with people when she stepped out of Goa. She feels it's the perfect conversation starter for her and the minute she says that she's from Goa, people would be like - 'OMG, you're so lucky'!
But life for Goans is the same as it's anywhere else in the world, and everyone has to work and earn a living. While there aren't as many skyscrapers in Goa and traffic is less compared to other parts of the country, while there's an abundance of greenery and the chance to witness breathtaking sunsets is frequent - "Life in Goa is pretty normal", says Sharada.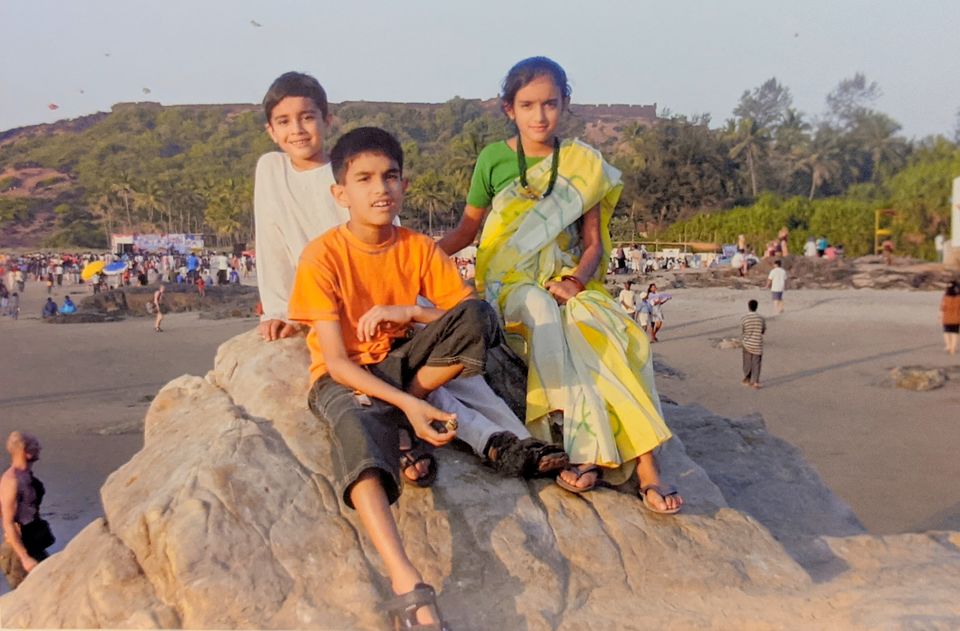 We all have our own unique memories of childhood, and I'm sure that the place where we grew up has a deeper influence in making us the kind of person we are. Although I've been to Goa twice, listening to Sharada helped me know the place more closely. Indeed, there's no better way to explore a place than through the local's eyes!

An artist herself, Sharada is currently working with her father at the Museum of Goa, which aims to celebrate Goa's history, heritage and the life of people through contemporary artwork.
Explore the best of travel inspiration on Instagram and watch travel stories come to life with Tripoto on Youtube!