Aren't we all extremely impressed by the cheery and exhilarating lifestyles of travellers on social media? It's even more impressive to see Indian travellers embrace this lifestyle considering the immense social obsession with a conventional job and lifestyle.
TBH, it leaves most of us with a million questions. To begin with, how is a location-independent lifestyle sustained? Do our favourite travellers have jobs that we don't know about? How can someone get paid to travel all the time?
The truth is, the best in the job do it professionally, and full-time travel is in fact a full-time job.
I've been travelling myself full-time for the last one year and you can check out stories from my travels on @thedoihost. For everyone the ways to do it are different, but each one of these travellers have designed their lifestyle in a way that their passion takes the forefront. At the same time, they rely on their skills, academic qualifications or a vocation to financially support what they love to do. Here are some of my favourite Instagrammers who shared their lifestyle secrets. Beginners, take note!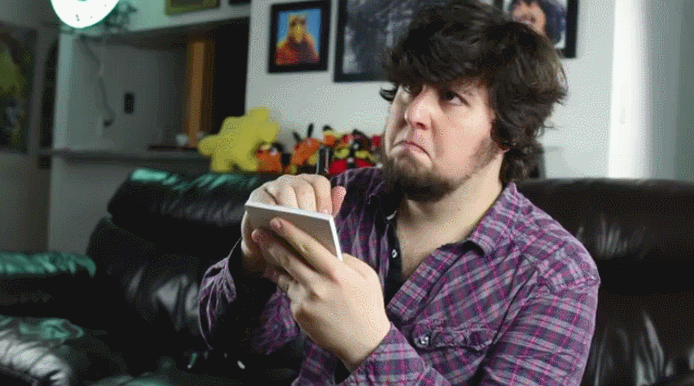 Shivya is a top-listed travel blogger in India and her blog, The Shooting Star, has been translated into a brand name in the travel circle. She's a globetrotter who gives us immense travel goals on Instagram everyday.
Her words and social media skills bring us some incredible travel stories from the most gorgeous locations around the world. To tell us more about her work, Shivya shared, "At first, I was primarily a freelancer, contributing to travel publications and working on social media projects. Now, I make most of my living through travel blogging - for which writing and social media are essential skills."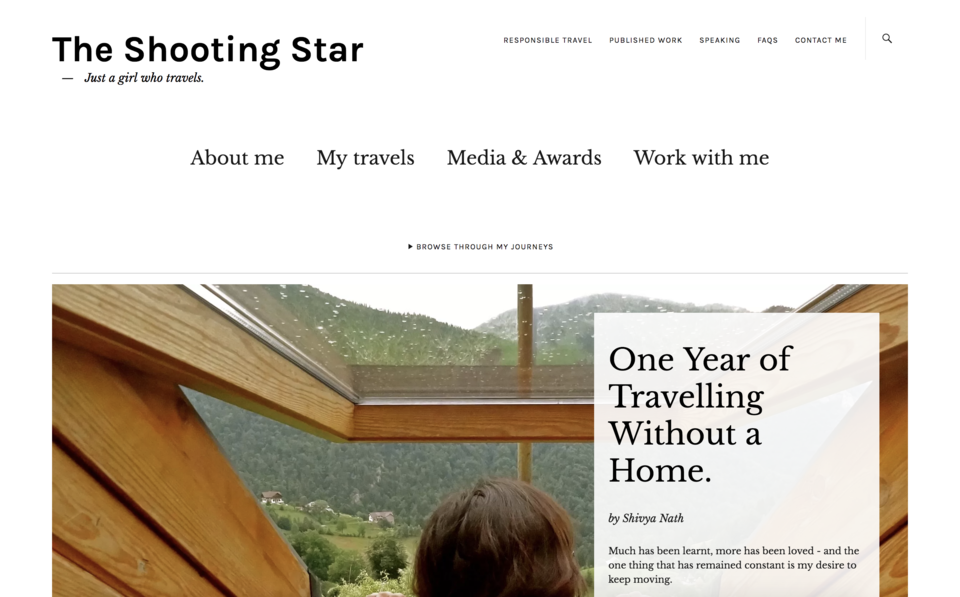 To look at it realistically, working while travelling requires an immense amount of self-discipline. The travel blogger agrees that she has perfected this lifestyle over the last four years; living a location-independent life. She loves the freedom that travel allows her; and doing what she loves obviously gives her the satisfaction that most of us aspire to. She further adds, "It perhaps takes more discipline to work in a beautiful part of the world than a cubicle with few distractions! So I have to keep reminding myself that if I don't work, I won't be able to sustain my 'nomadic' way of life."
Pro Tip: I like to travel slow, spend atleast a month in a country, which gives me enough time to explore it as well as work on the go.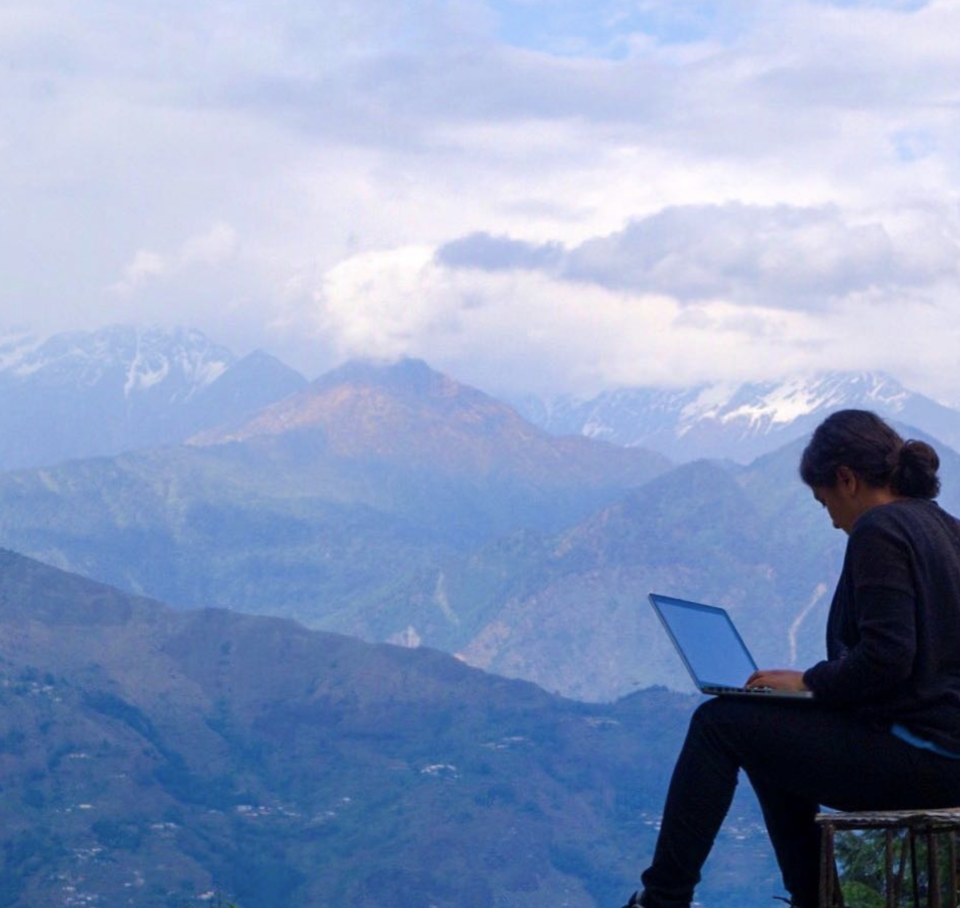 Nitish Waila is an adventure photographer who has been featured on NatGeo Traveller, BBC Earth and Conde Nast Traveller. His love for the mountains and his Instagram gives travel goals to many people interested in mountaineering and photography.
The photographer considers design and photography as the go-to skills in his work arsenal. He is a qualified software engineer and using his UI/UX design skills, he also builds functional websites and mobile apps for businesses. His photography skills help him do what he does best - to bring out adventure and landscape stories to the people.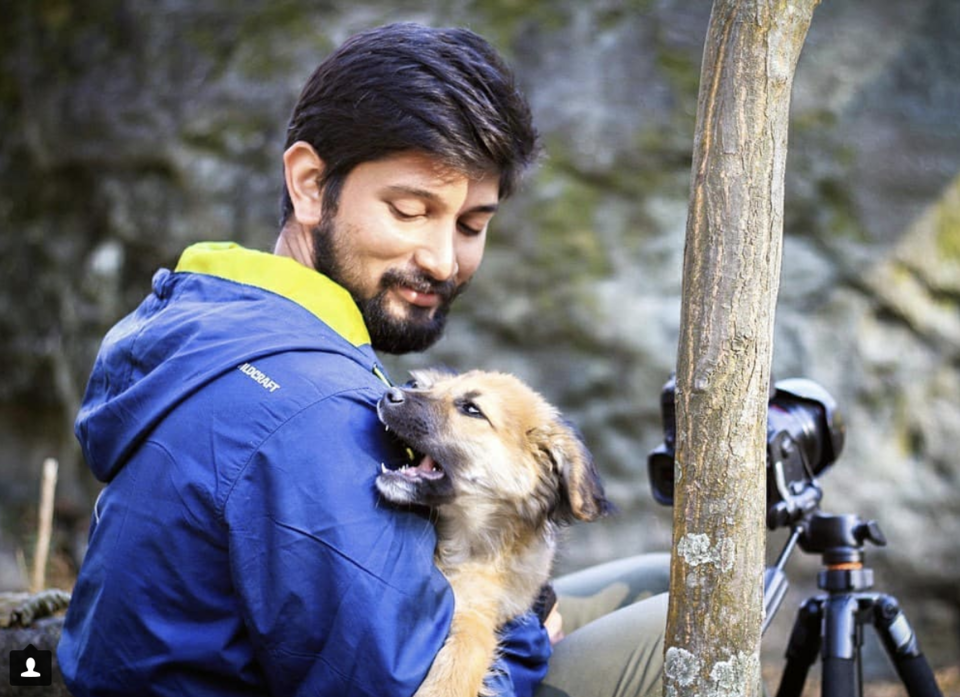 "Working on relevant assignments help me learn to grow as well as sustain my travel plans. Being a morning person, I usually dedicate the daytime to work when I can soak in some sun and finish the important work, and then head out in the evenings to explore a place. And when I am out in the mountains this cycle changes completely as the evenings are much colder and dark up there.
At times when prioritising work is more important, then I have to sit in front of my laptop for days and finish processing photos or work on a design piece. But even on those days, I try to move out at least for some time to explore the place where I am, keep up with my workouts, and practice photography even if it is taken just by my phone."
Pro Tip: Full-time travel comes with huge responsibilities and setbacks in your pocket at first, but with that extra time you can easily figure out more ways of keeping your account balance intact. It's only the first step that's the most difficult to take. Once you take the plunge, you will learn to swim as well. I haven't regretted even a single day of my life since I have been out of a full-time desk job.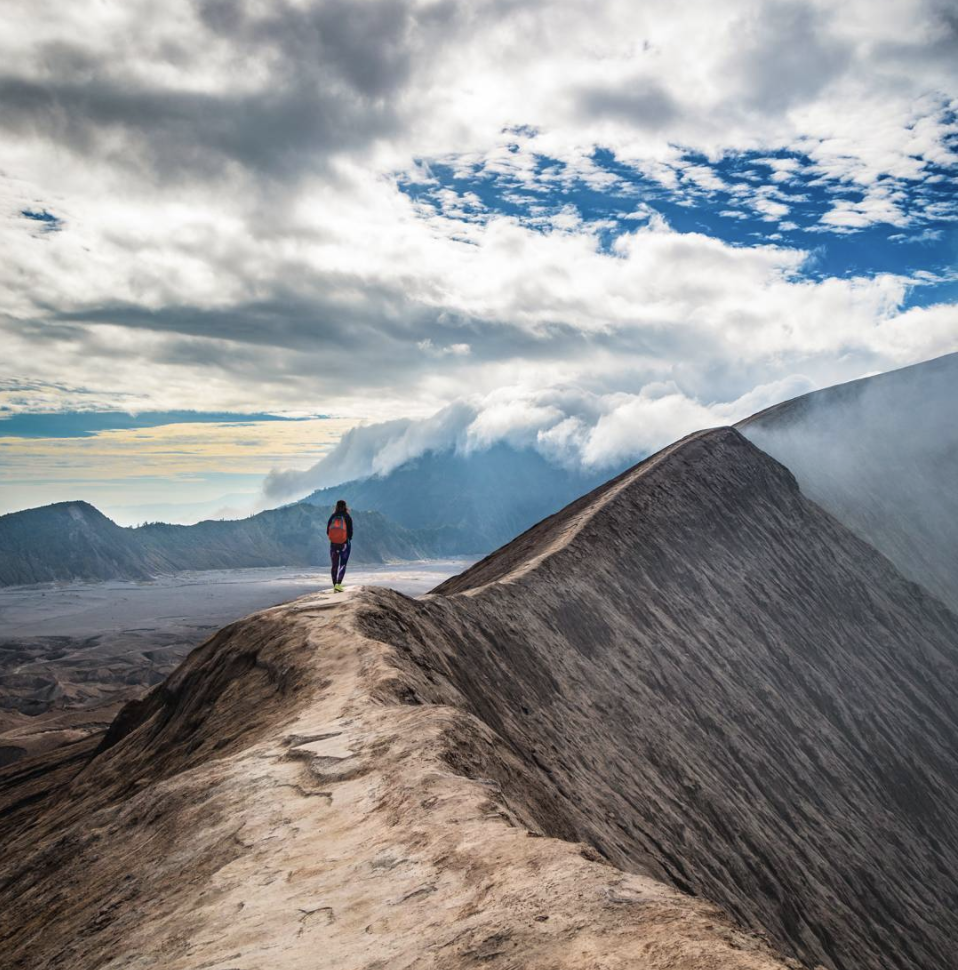 She is a writer, mountaineer and a photographer who leaves us curious about her rendezvous with the hills every time. Her words articulate perfectly the joy of spending time off-grid exploring the wonders of nature. Not many of us know that she's a B.Tech engineer who started out as a software developer working from a cubicle. Mountaineering gave her a way to break free from a desk-bound lifestyle, and now after years of outdoor experience she loves to call herself a mountaineer over a software developer.
"I have developed my skills in mountaineering. I have done my mountaineering course from Nehru Institute of Mountaineering. Now I organise treks and trips for living and tell people about the basic fundamentals of hiking and try my level best to encourage them about sustainable travel."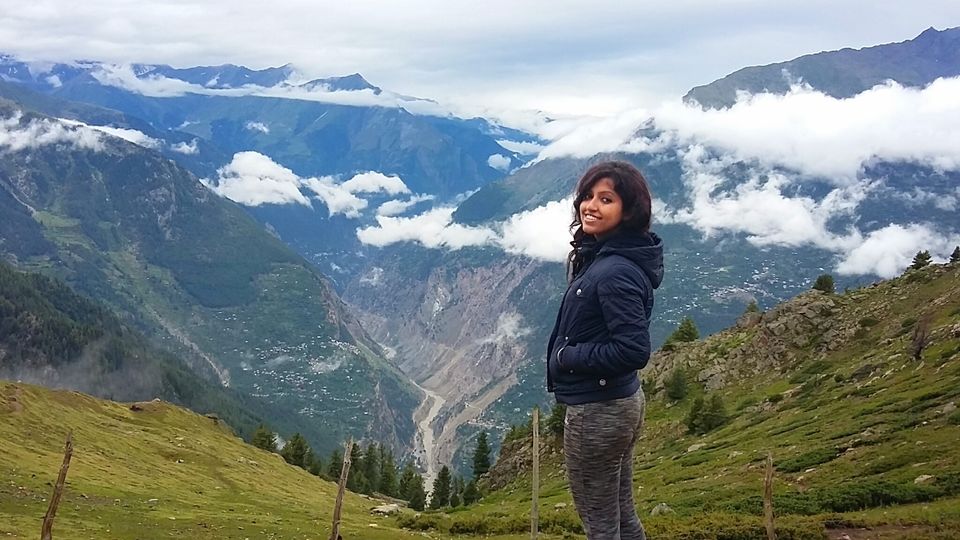 She has spent 3 years working out of a cubicle before opting for a life of full-time travel. The power to have control over one's time is something that keeps her motivated to sustain her nomadic life. It gives her ample time to cultivate other passions like reading, writing, and handling operations for the treks she organises.
"It is difficult to balance my work life with travel. As my most of my work depends on social media so I should be in network zone to connect with the people for my work but as a mountaineer it is very difficult to stay in network zone all the time. When I come back to my home(Delhi) or in network zone then only I connect with the people and rest of the time I connect with the nature."
Pro Tip: I do read a lot about mountaineering and to remain in this field one has to stay fit all the time so I devote my time to workout too everyday.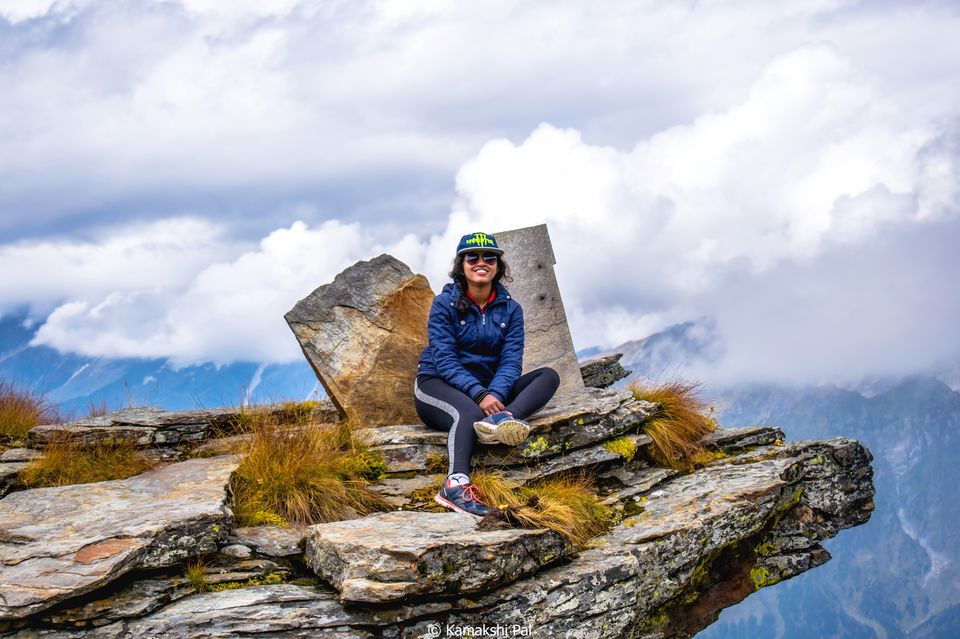 The free-spirited Wandering Kamya has us hooked to her journeys and no wonder, she is one of the most followed travellers on Instagram. Kamya knows that to sustain a life of travel you need an assortment of skills that you can acquire through education or work experience. She works as an online teacher and specialises in teaching economics to undergraduate and masters students. She is also a freelance writer for several publications.
"If you are working remotely with clients, you need to have good communication and organisation skills to be able to manage their work whilst exploring a new place. You need a high degree of self-discipline and drive to be able to focus on your work amidst a myriad of distractions."
Self-discipline is definitely the key to leading a life where you decide your own deadlines and work towards being as efficient as a desk-bound employee. Every professional traveller devises a method that suits their lifestyle and Kamya agrees that spiritual activities like Yoga and meditation always help her set the tone for the day.
Talking more about her life on the road, Kamya says, "Working on the road is a lot more fulfilling than a desk job in many respects. Firstly, you have the flexibility to set your own routine and work where and how you want. It allows me to have the lifestyle I want, even though I have to make many compromises. On the down side, you don't have the security of a desk job. You may not know how much income you're going to make or whether your plans will work out. You are literally charting your own path into the unknown, but you learn to be independent and self-reliant in ways that you would never be in an office environment."
Pro Tip: It's important to be clear about your priorities and how much time you need to do things. I mostly dedicate mornings to self-organisation and spiritual activities like yoga and meditation, which then set the tone of my day. I tend to work during the evenings; and though my routine is unpredictable, I give myself a minimum amount of time to spend on work (5 hours a day) that I will fit in somehow around my travel.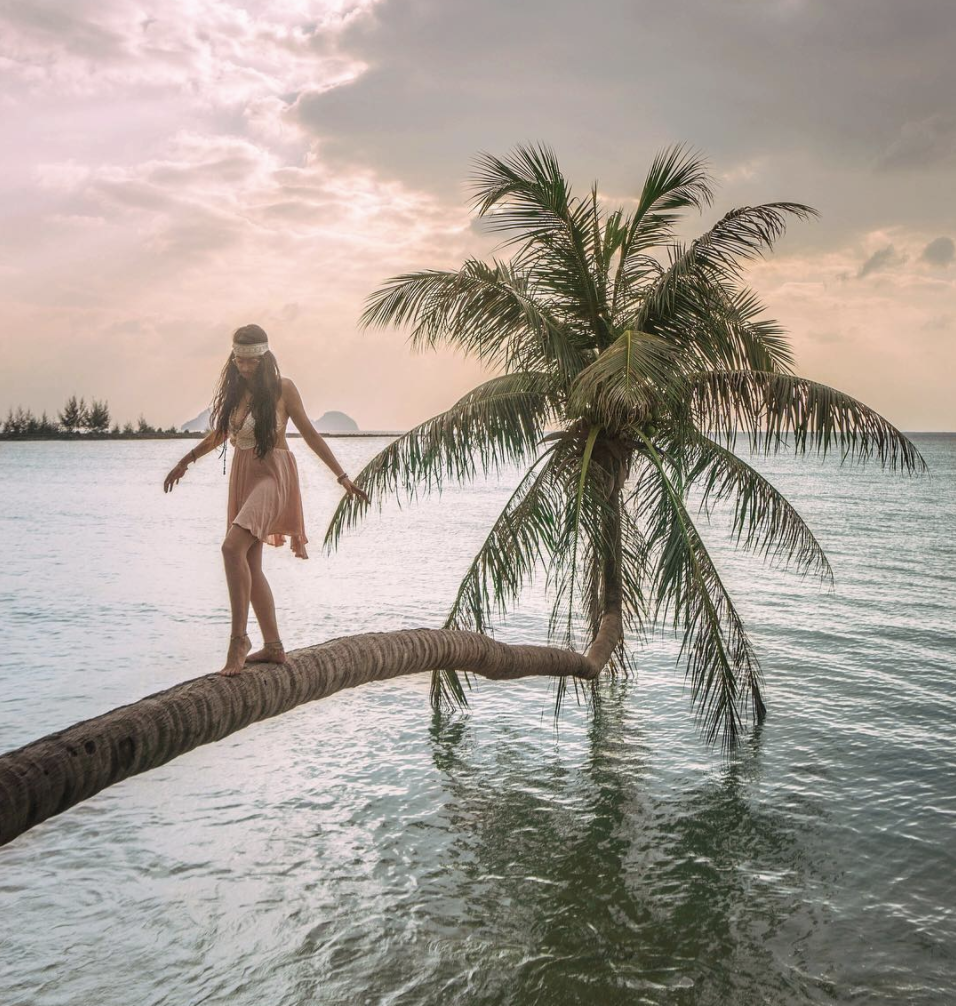 Abhinav Singh is a widely published travel writer who has been featured on BBC Travel, National Geographic Traveler Magazine and Lonely Planet Magazine to name a few. He has been capturing landscapes, wildlife and all things new that he experiences in his nomad life. On his Instagram bio he flaunts in a quirky way, "Fired for traveling too much, I booked EBC next thing." He has been writing for the print media since he was 18 and writing as a skill has empowered him to start a new life on the road.
"What came to my rescue was that I had already been writing on and off for magazines. I also took many pictures and videos in my last 10 years of independent travels. So that helped me when I started looking for ways to earn from travel related companies. I also keep learning new way of improving my writing and photography."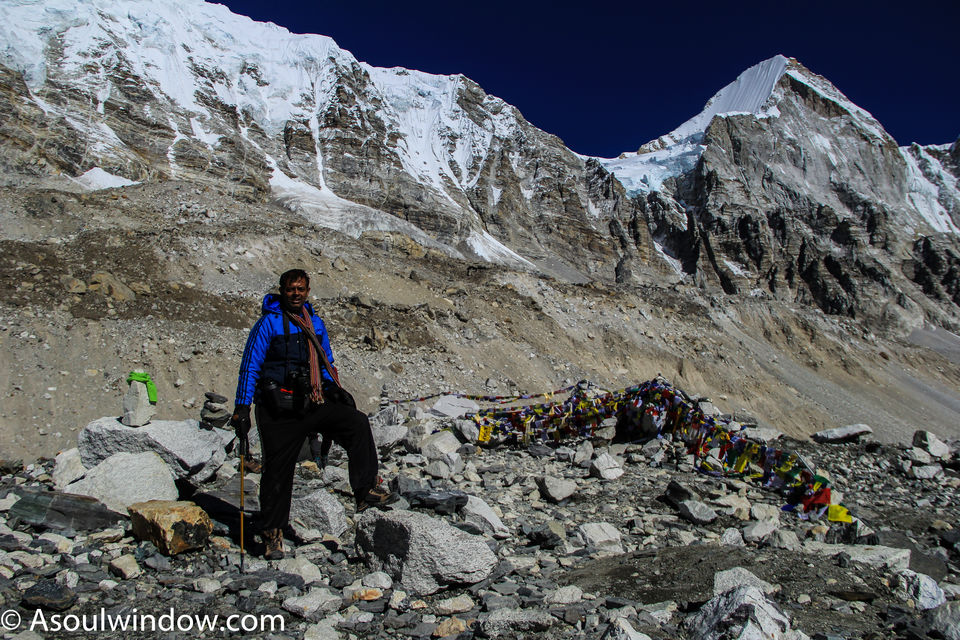 For those of you who are fascinated looking at the glamorous side of a travellers life on social media, Abhinav has a few revelations. He agrees that it is indeed difficult to work while you travel but with experience you can learn the trick of the trade.
"Earlier, I never worked while traveling but off late I carry laptop and finish projects either early morning or late night when traveling. Although I prefer to take few days of frequent break from travel to finish pending work and deliver them to the respective companies on time," says the blogger.
Pro Tip: Money in freelancing is not consistent. In a day job, you know how much you will earn at the end of the month. However, a day robs you off your independence. Freelancing allows me to plan my days. However freelancing is much tougher than desk jobs and I have my share of rough days. Being a digital nomad is not glamourous at all. It is as good as doing a corporate job. Only difference is that you can do the work by the beach or the pool.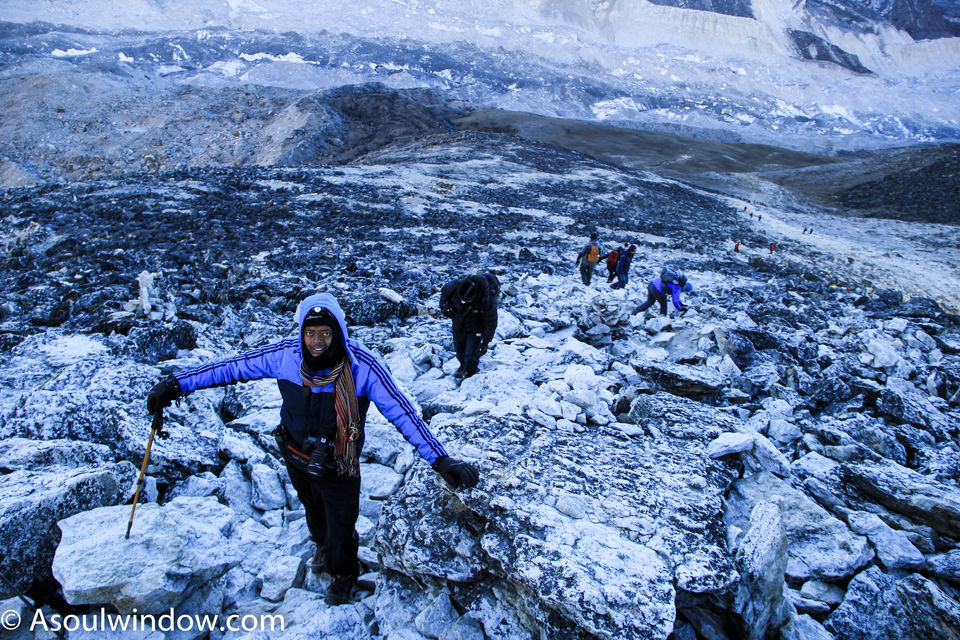 Check out my stories of full-time travel on Instagram @thedoihost and tell me if you like it.
Are you a full-time traveller too? What's your story?
Share it with other travellers on the comments section below to inspire others who wish to do the same. These stories remind us that there's not just one way of living your life. In a world where conventions define the course of life for most, there are a few who break away and I would love to know your story.