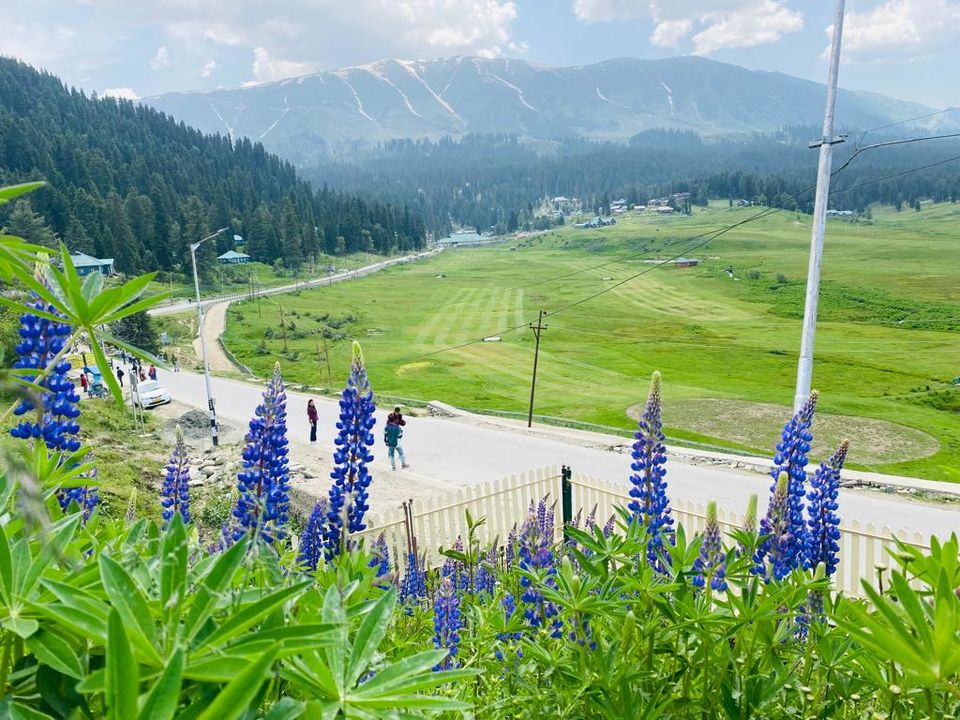 Kashmir doesn't need an introduction. Enough has been said and known of its beauty so I will skip the usual quotes and information. What it needs is it to be enjoyed at its fullest. With so much on Kashmir available across a plethora of articles on the internet, I will keep this blog to minimum, with just itineraries and places.
The trip started from IGI Airport on 3rd of June. We caught our flight as per the schedule and landed safely at Sheikh Ul Alam Airport.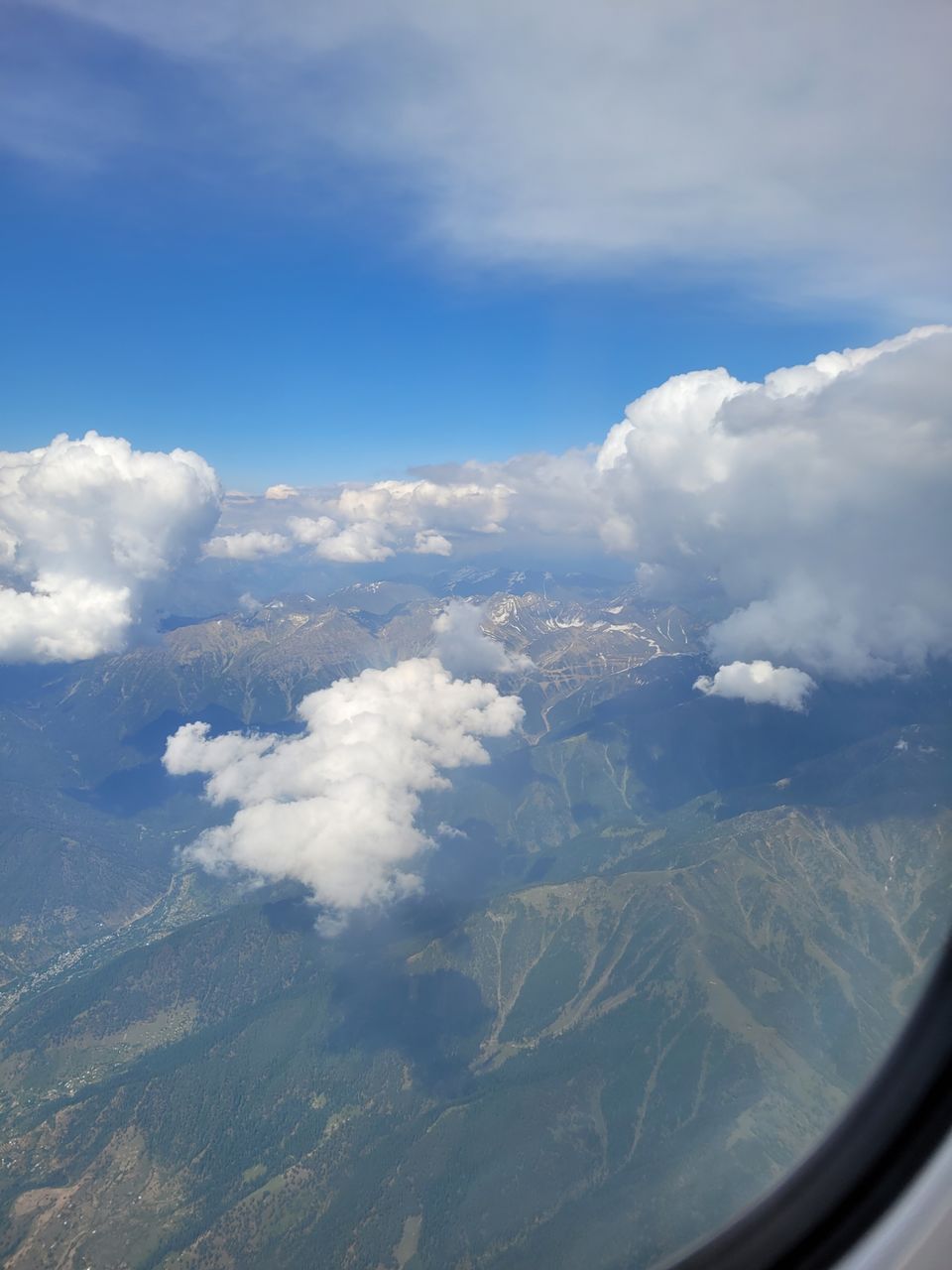 The airport is built in a wonderful location where you can see snow capped mountains from a distance. Just adds an exotic feeling of the place. Our driver, Shabir, was waiting for us at the airport with our names. We quickly spotted him and had customary introductions, and then we headed to our stay for the night, at a deluxe houseboat in Dal lake!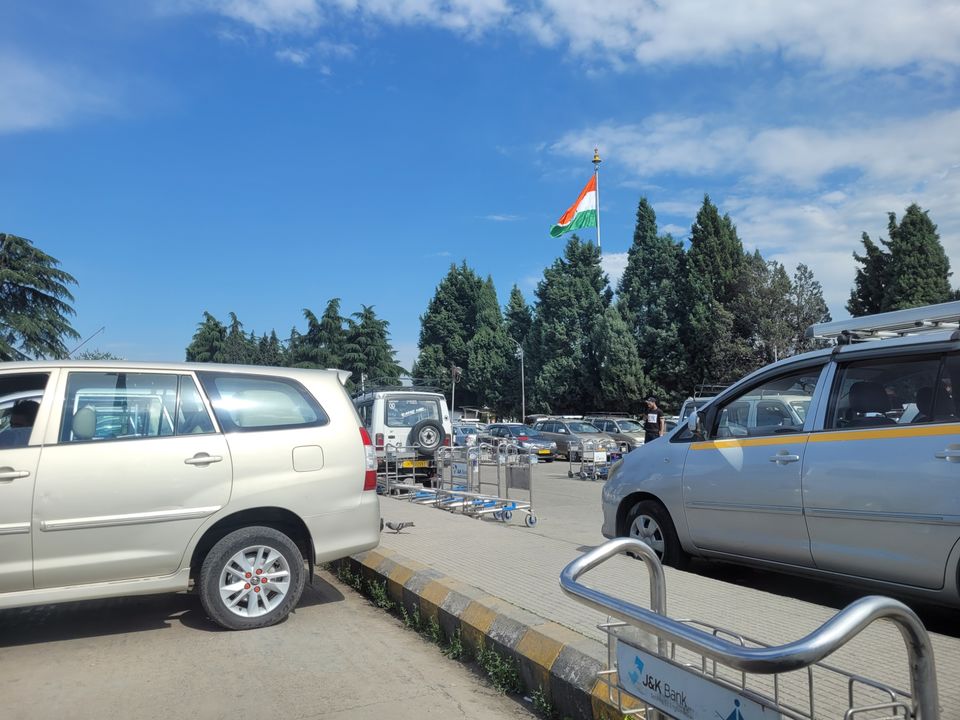 It is just like how it's shown in the movies, a huge lake with colourful houseboats (called Shikaras) dotting its surface.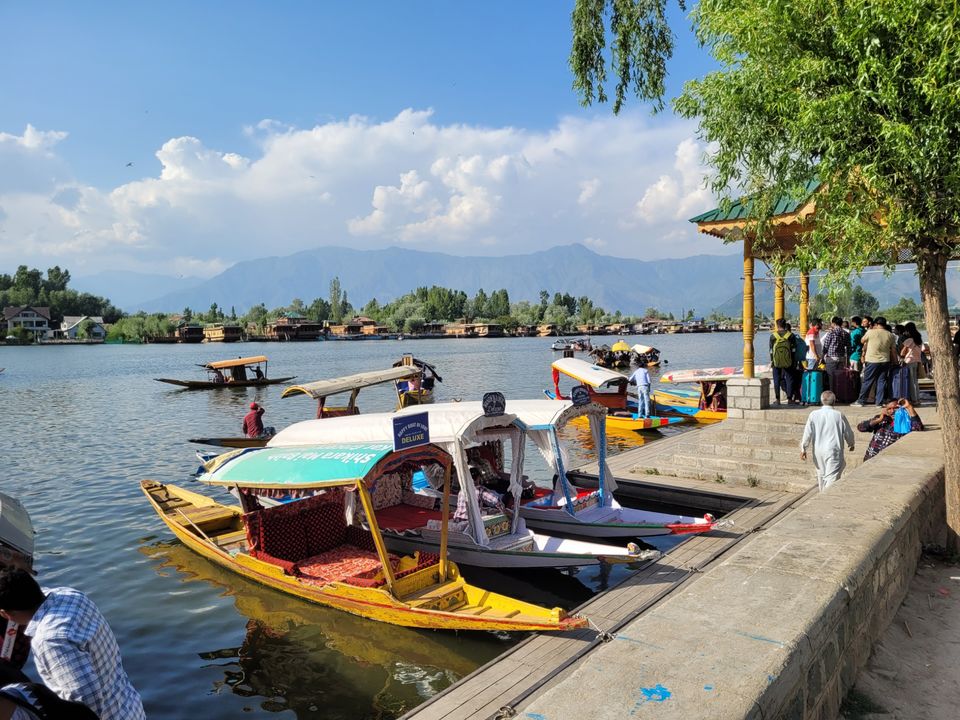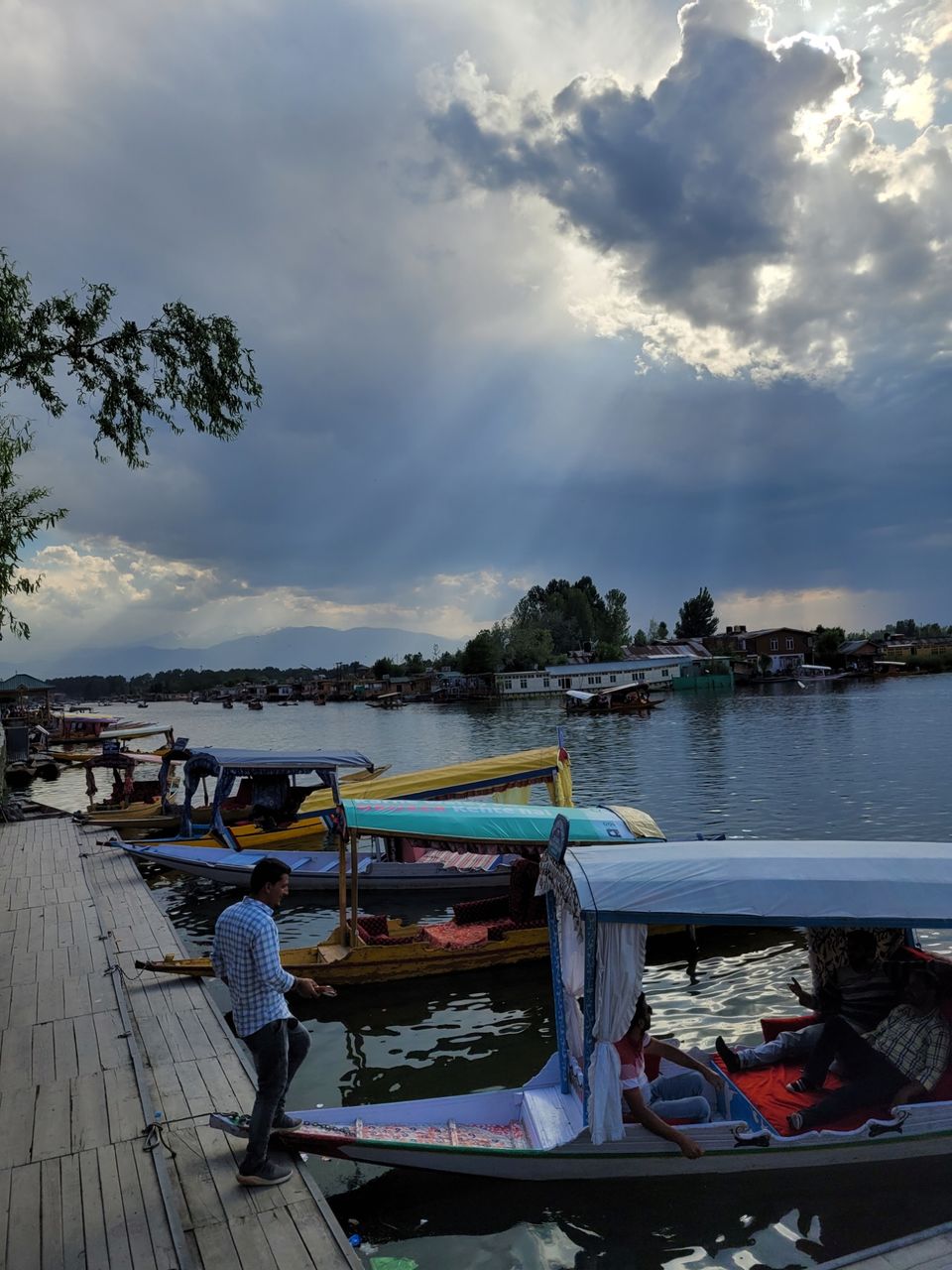 After checking in our houseboat, we went for a shikara ride. It usually lasts for an hour with the boatman taking you to a full round of the famed lake. We saw the famous Meena Bazaar on the way, and encountered numerous hawkers as well, selling everything from jewellery to street food to pashmeena shawls. .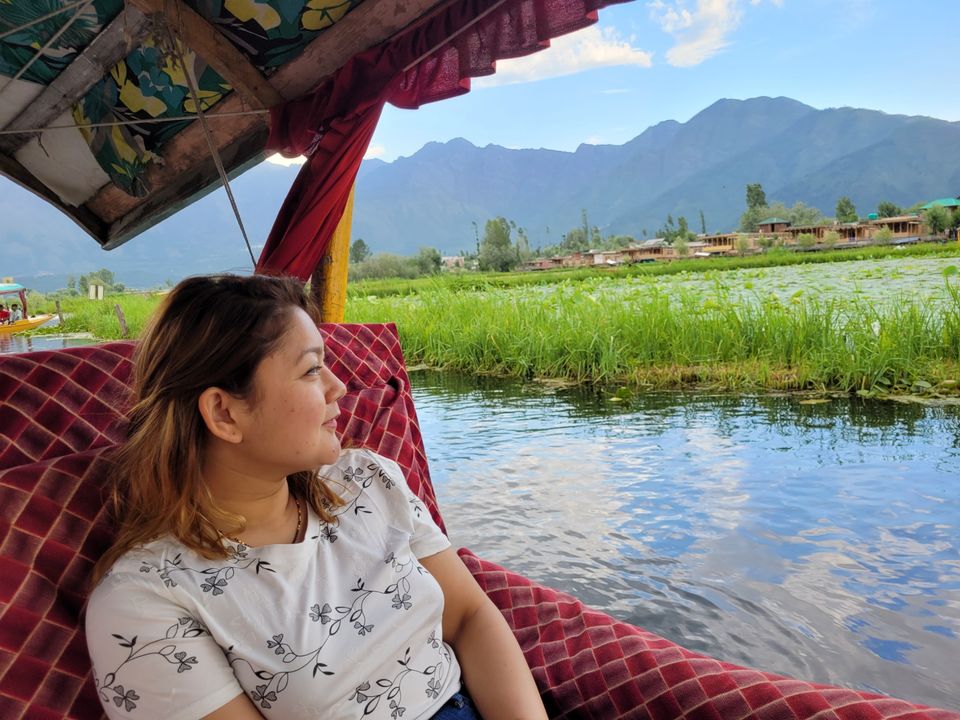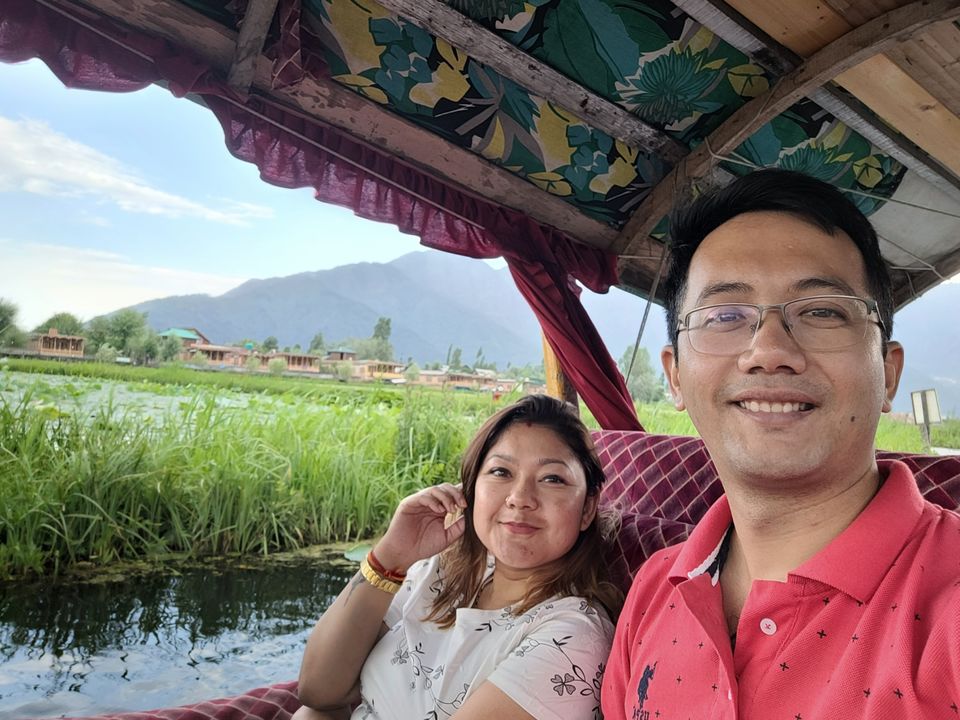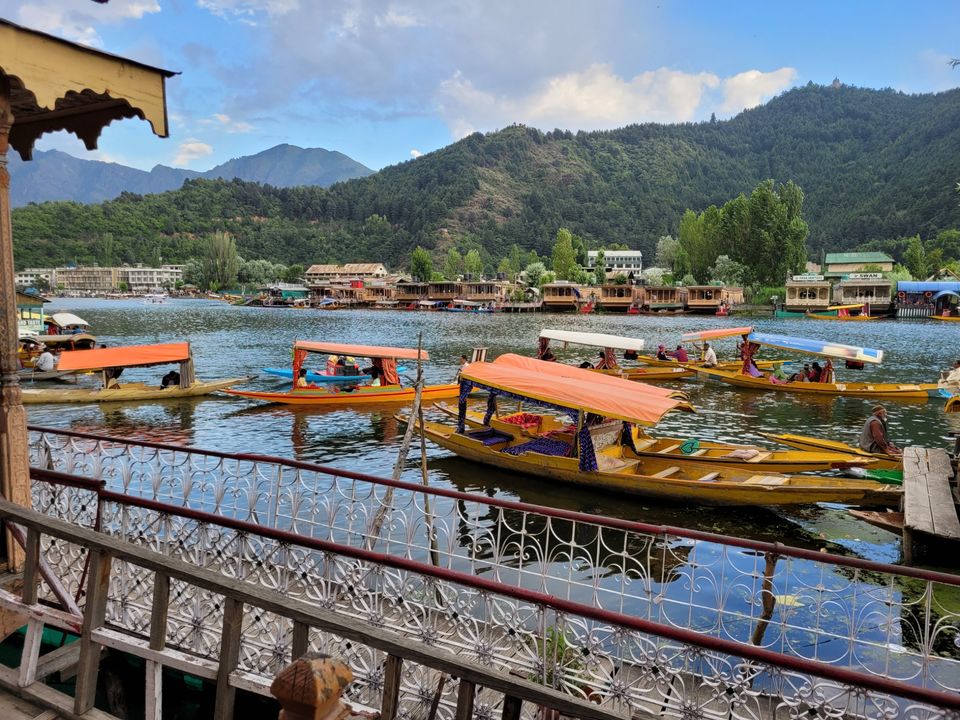 The room we were alotted was the most luxurious one, situated at the end of the houseboat. And the whole boat was made of carved wood with beautiful artistry. It was indeed a unique experience.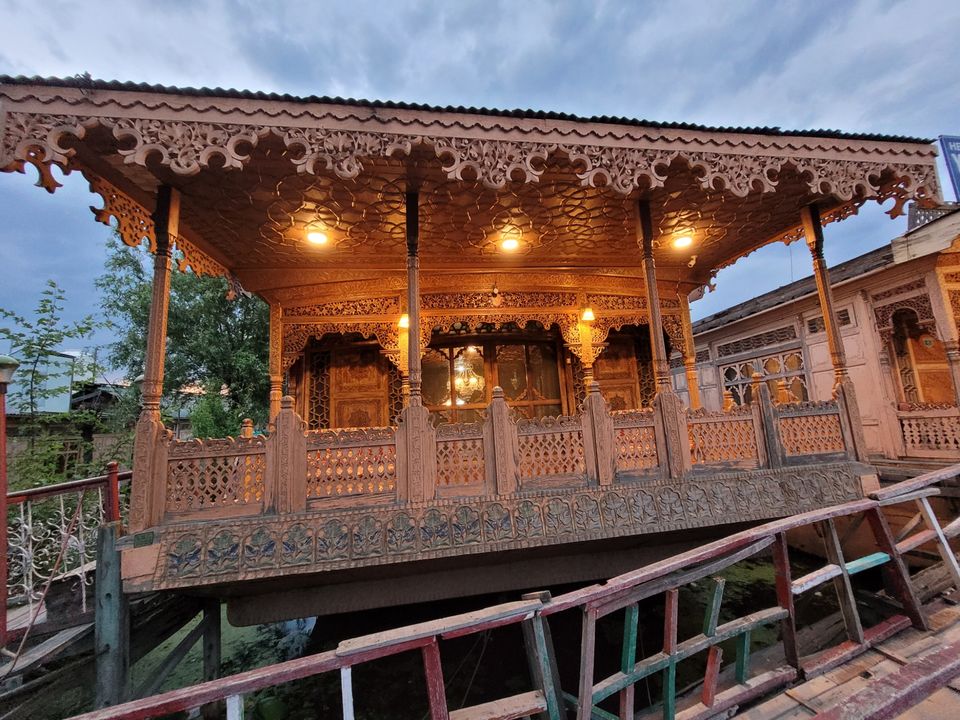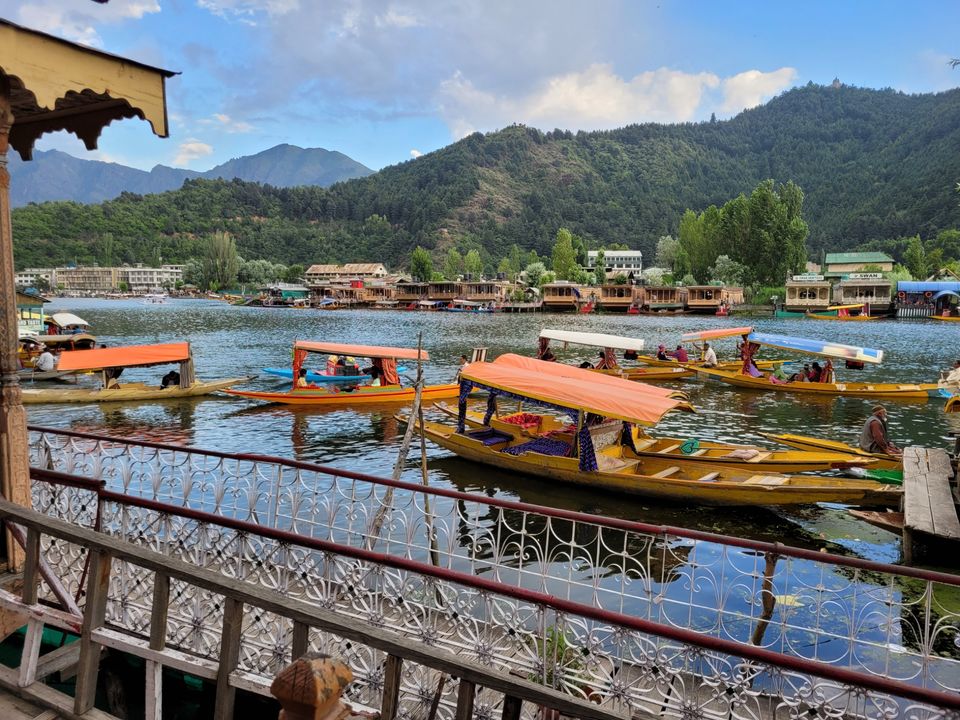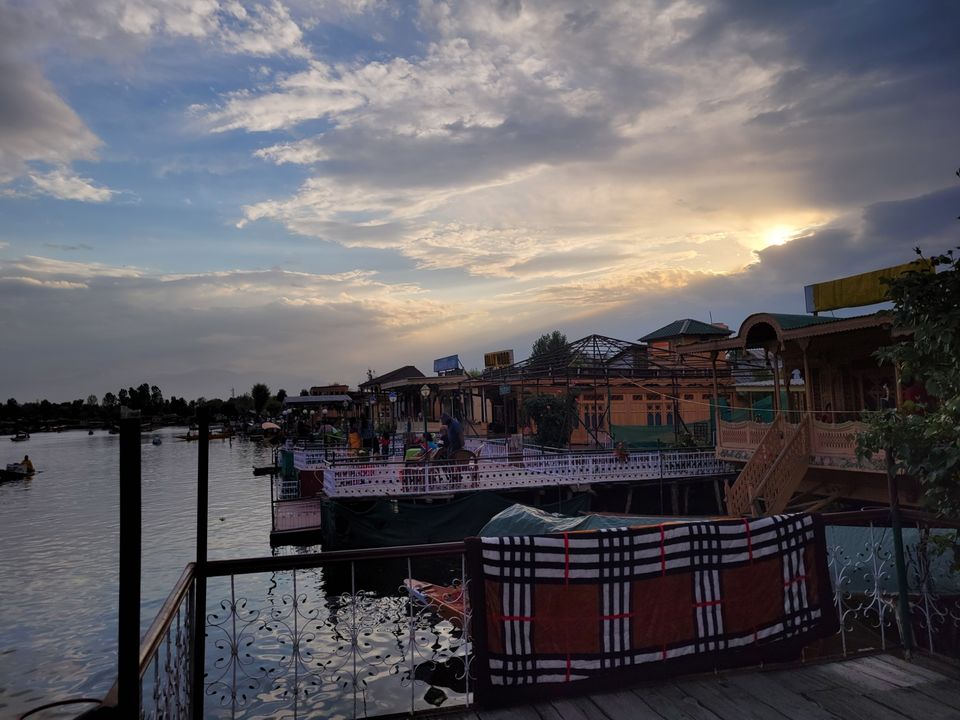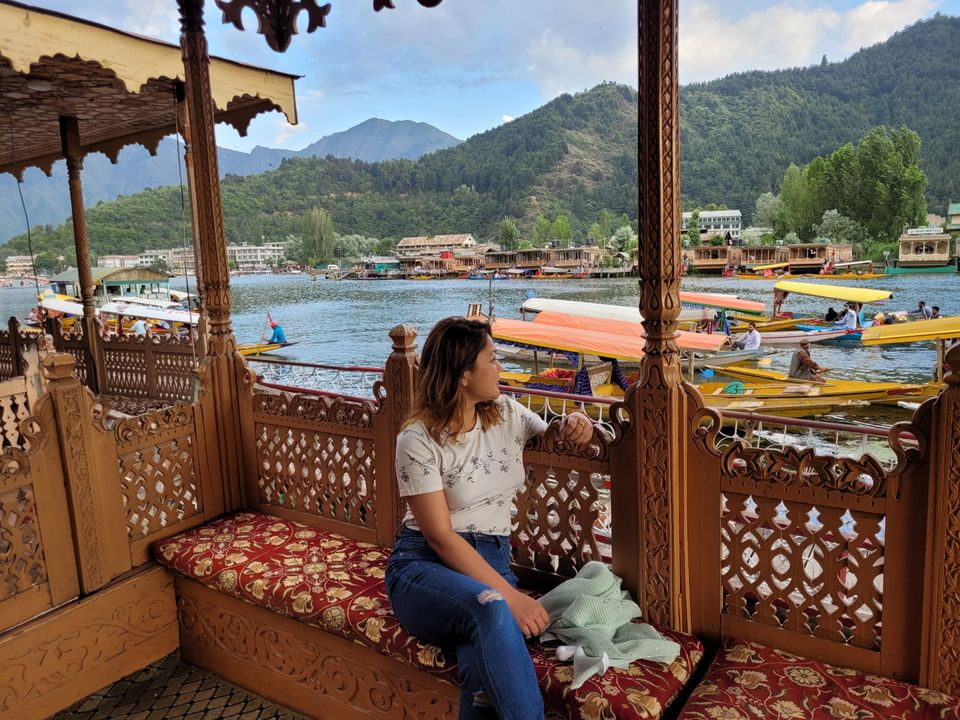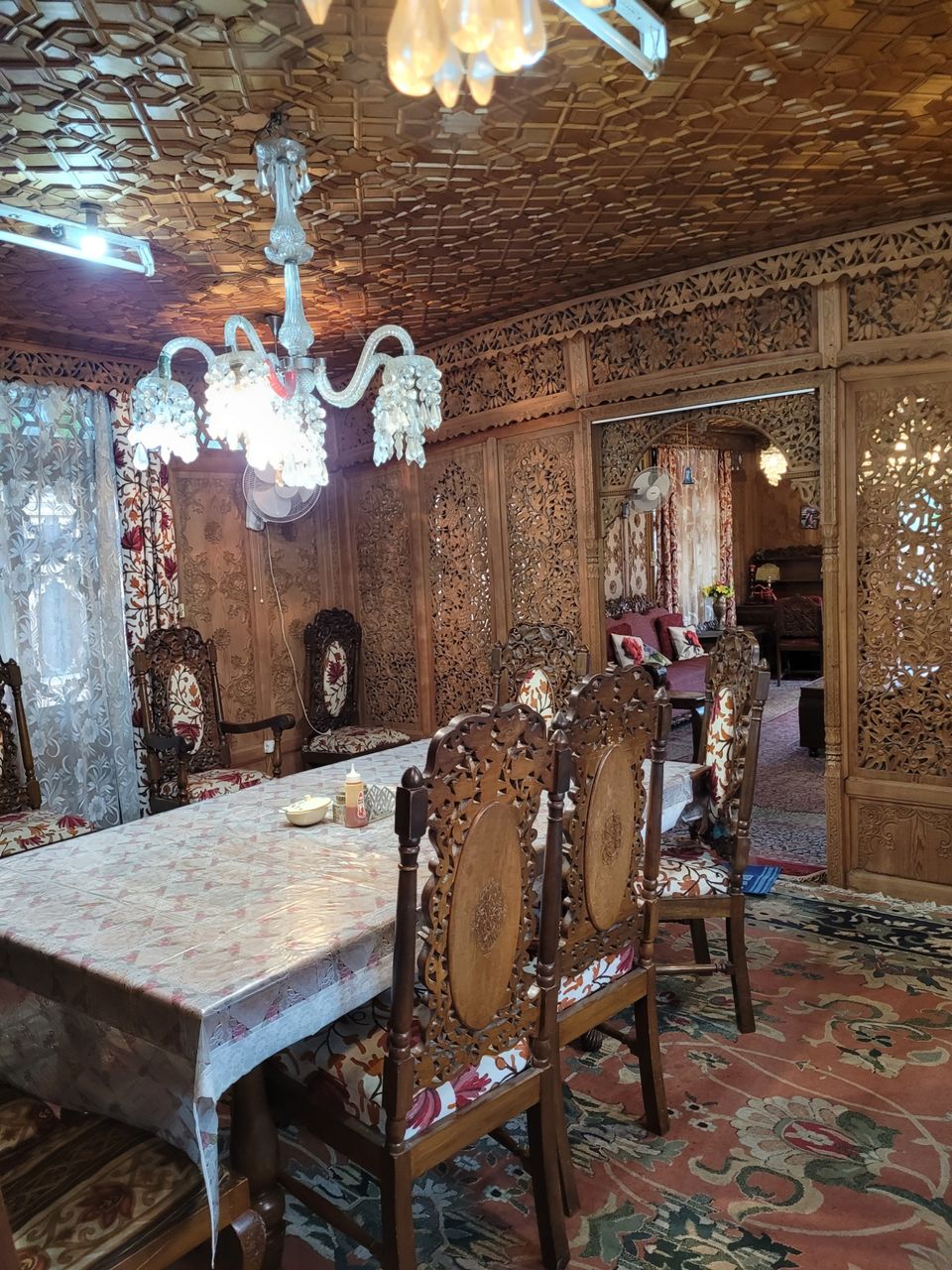 The beauty of Dal lake is inversely proportional to the time of the day, meaning that the sunset was simple magical. We tried the local kebabs while enjoying the views.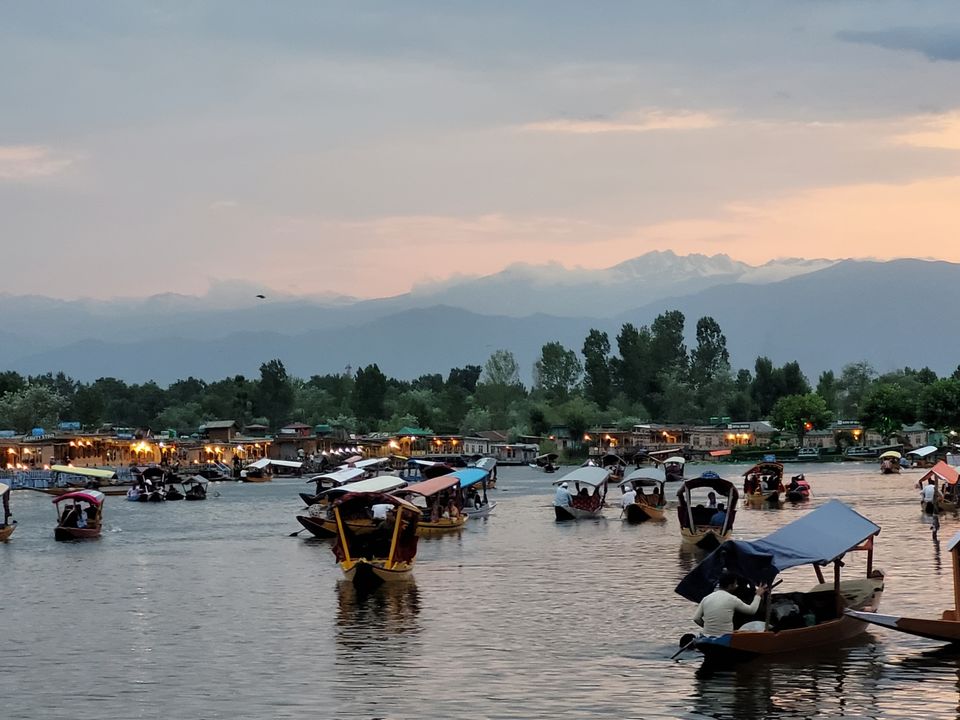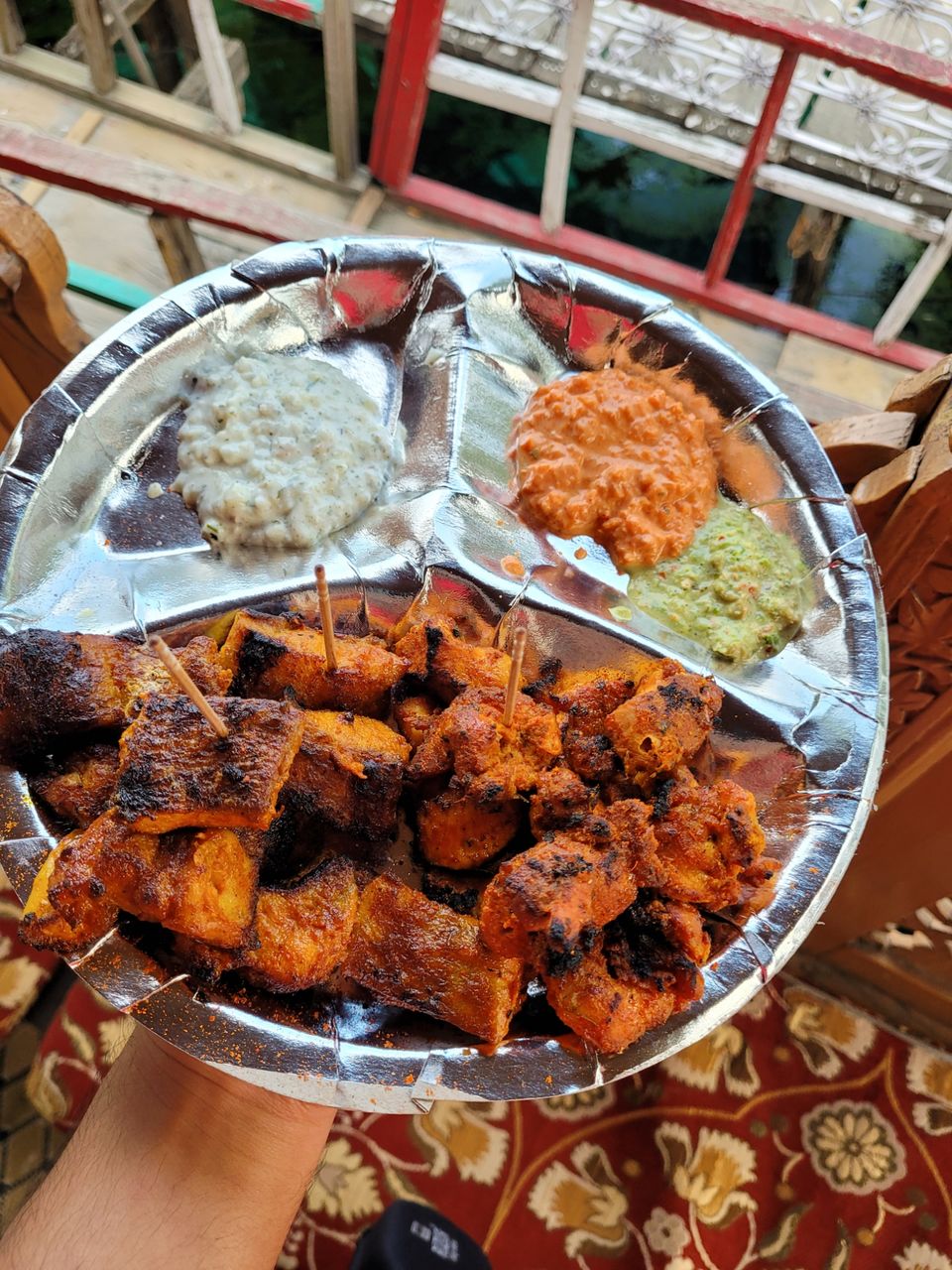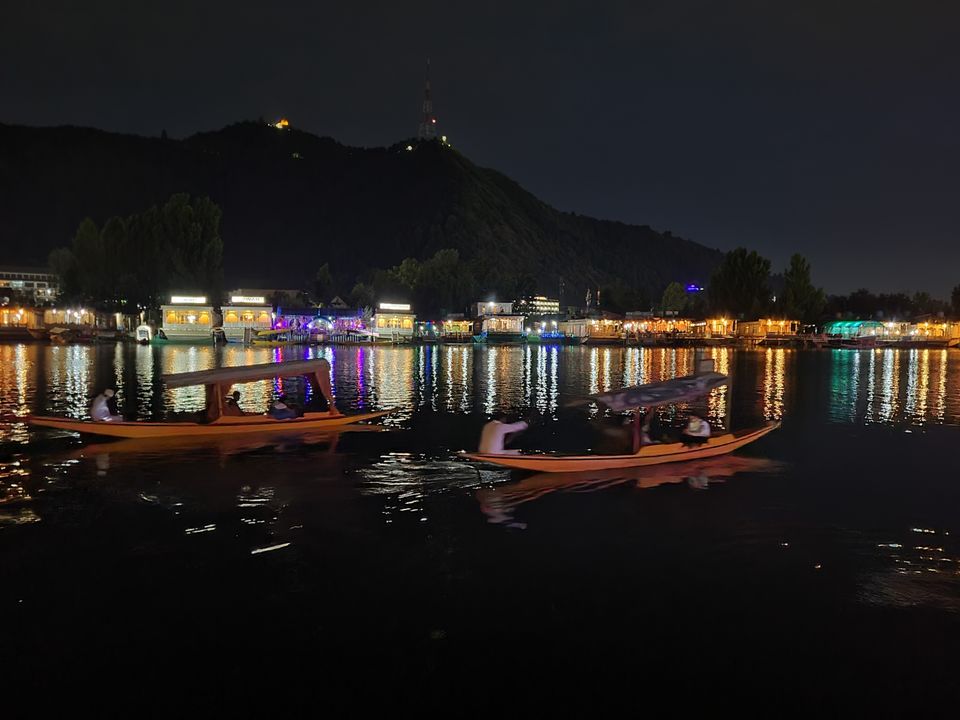 Pahalgam was the destination for the day. After having breakfast, we checked out of our houseboat and drove off to Pahalgam.
It took us around three hours to reach our destination. The main parking spot is where all 'outside' cars are parked. From there, you have to hire either pony or taxi for gojng further inwards (this is because of unionization). We chose pony as two of the three famed spots of Aru, Betaab and Chandanwari were closed for maintenance.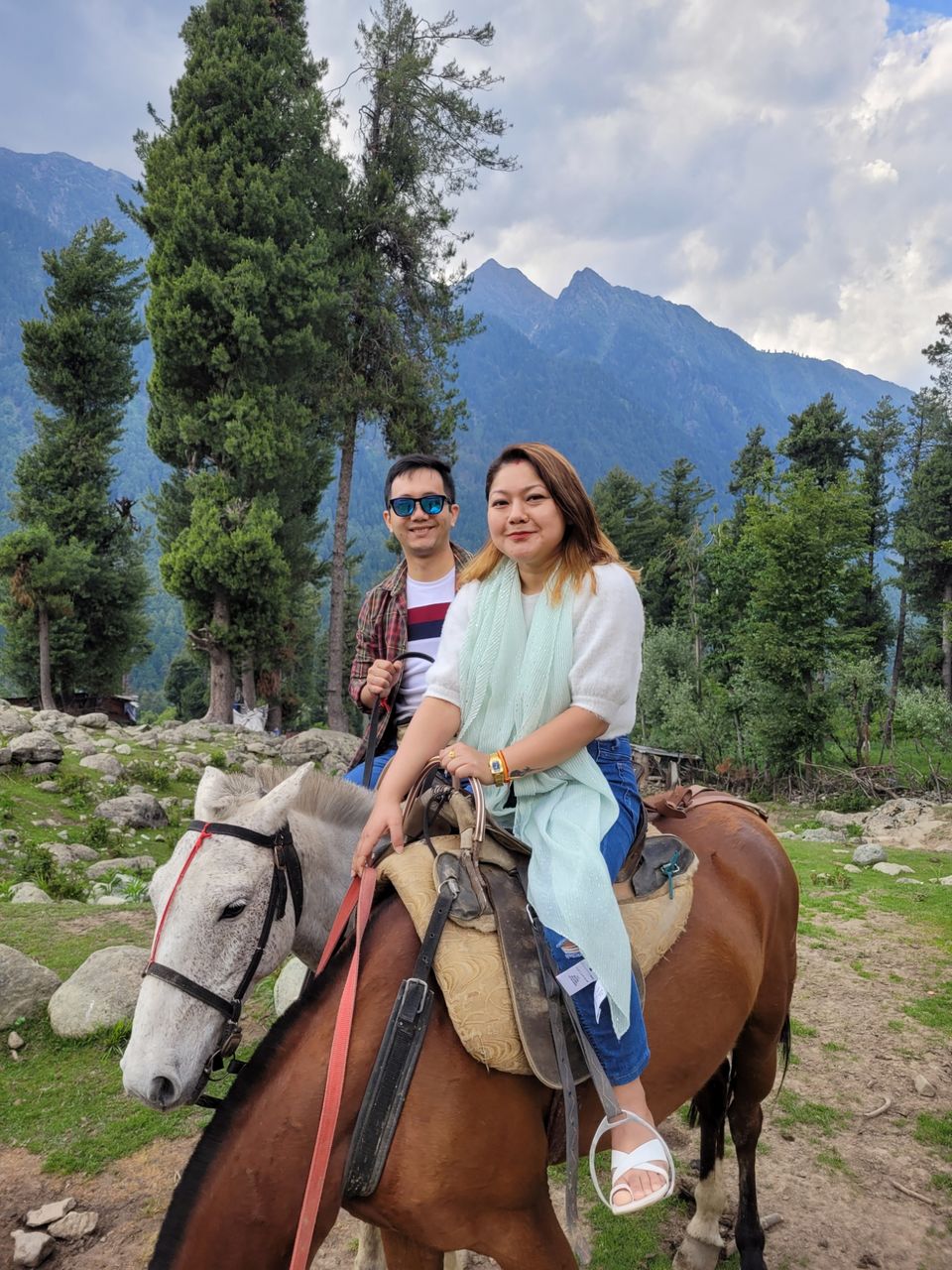 After a hard bargain, we settled for ₹8000 for two people for five spots, to be covered in approximately three hours.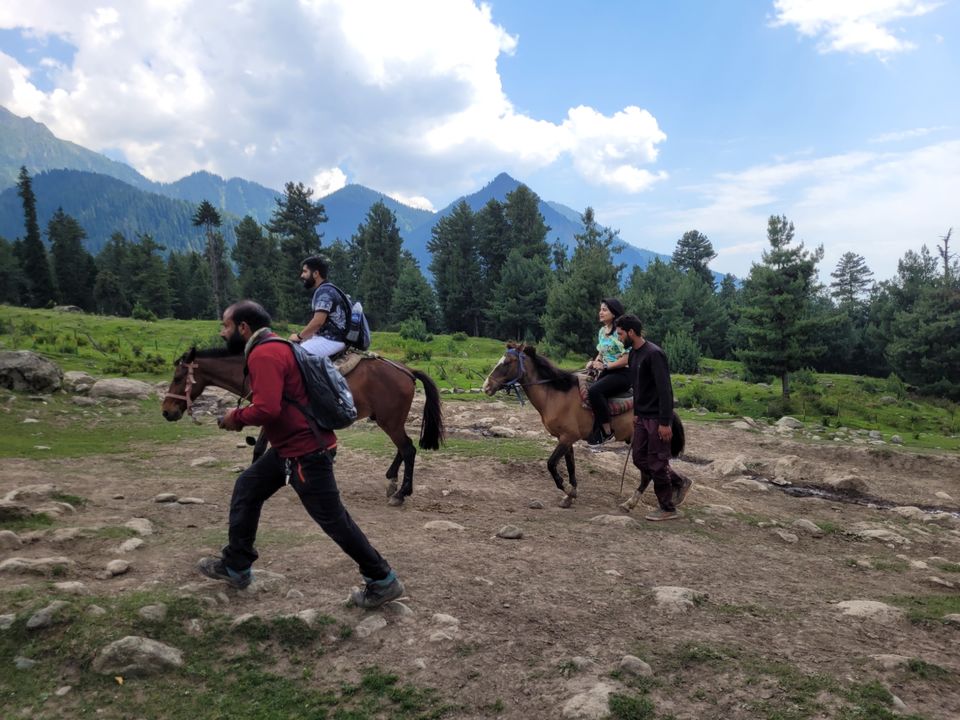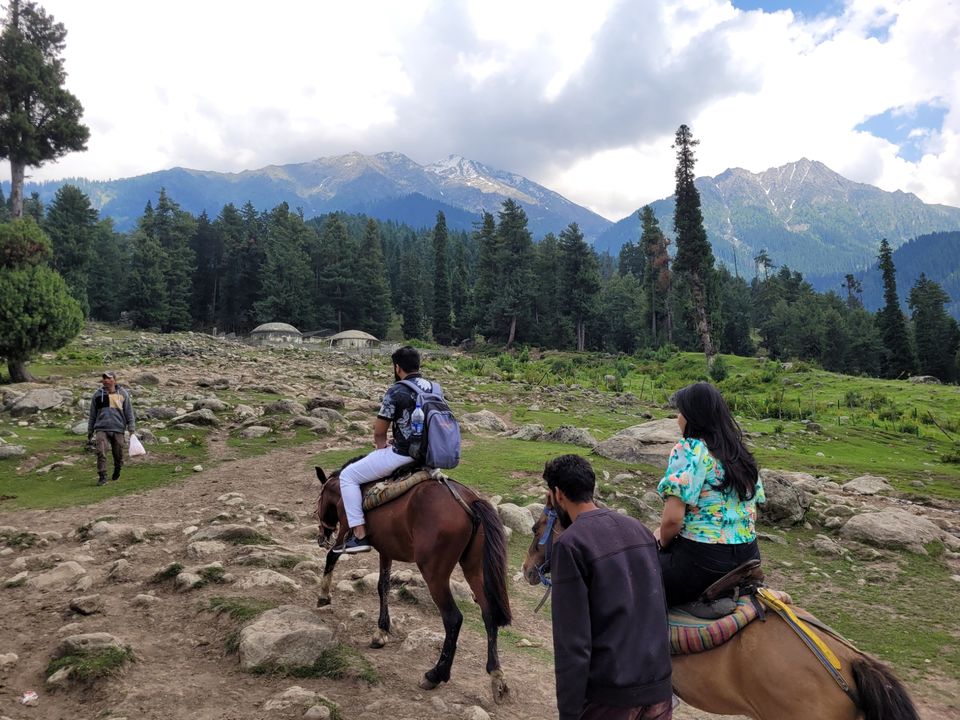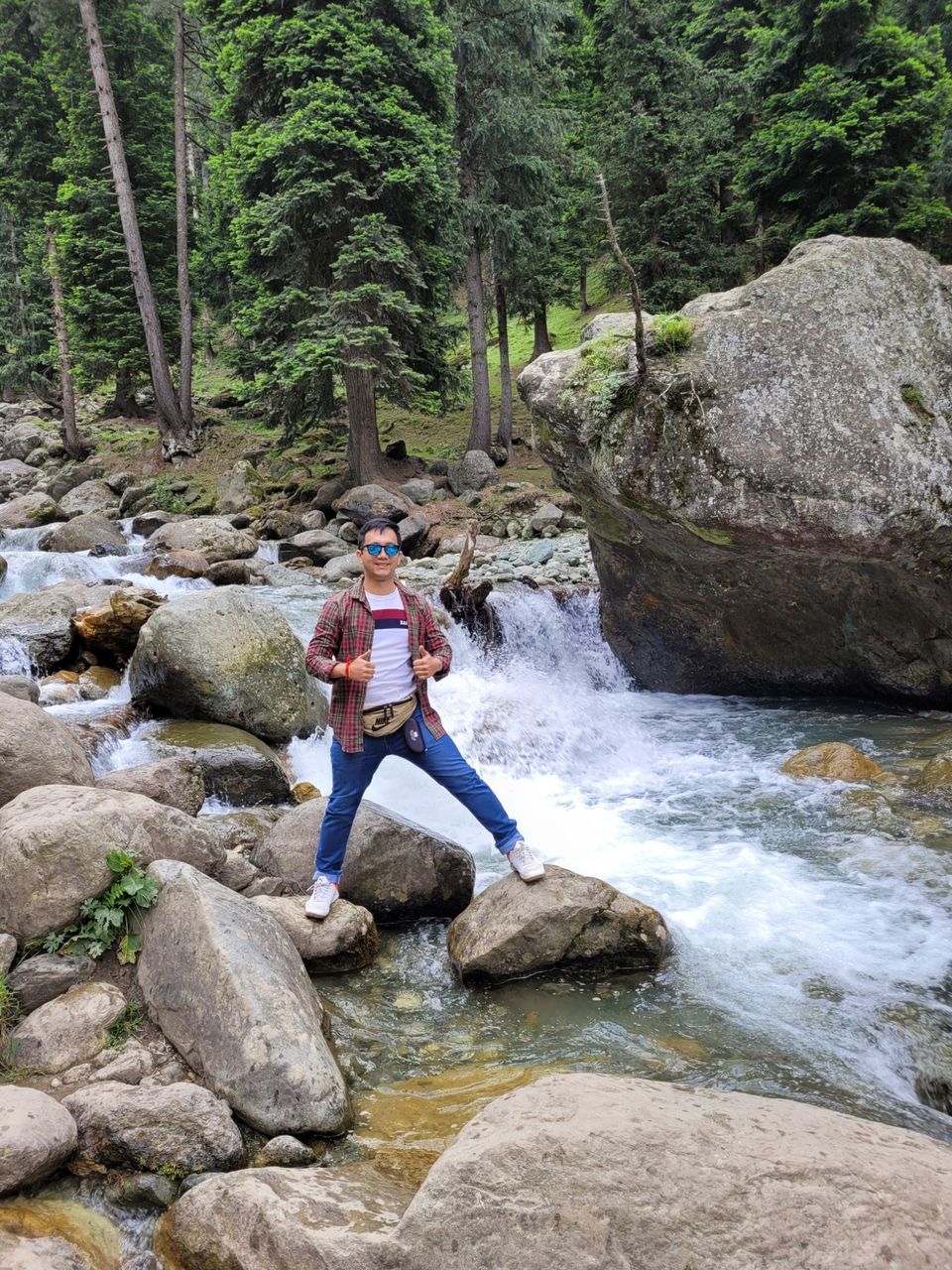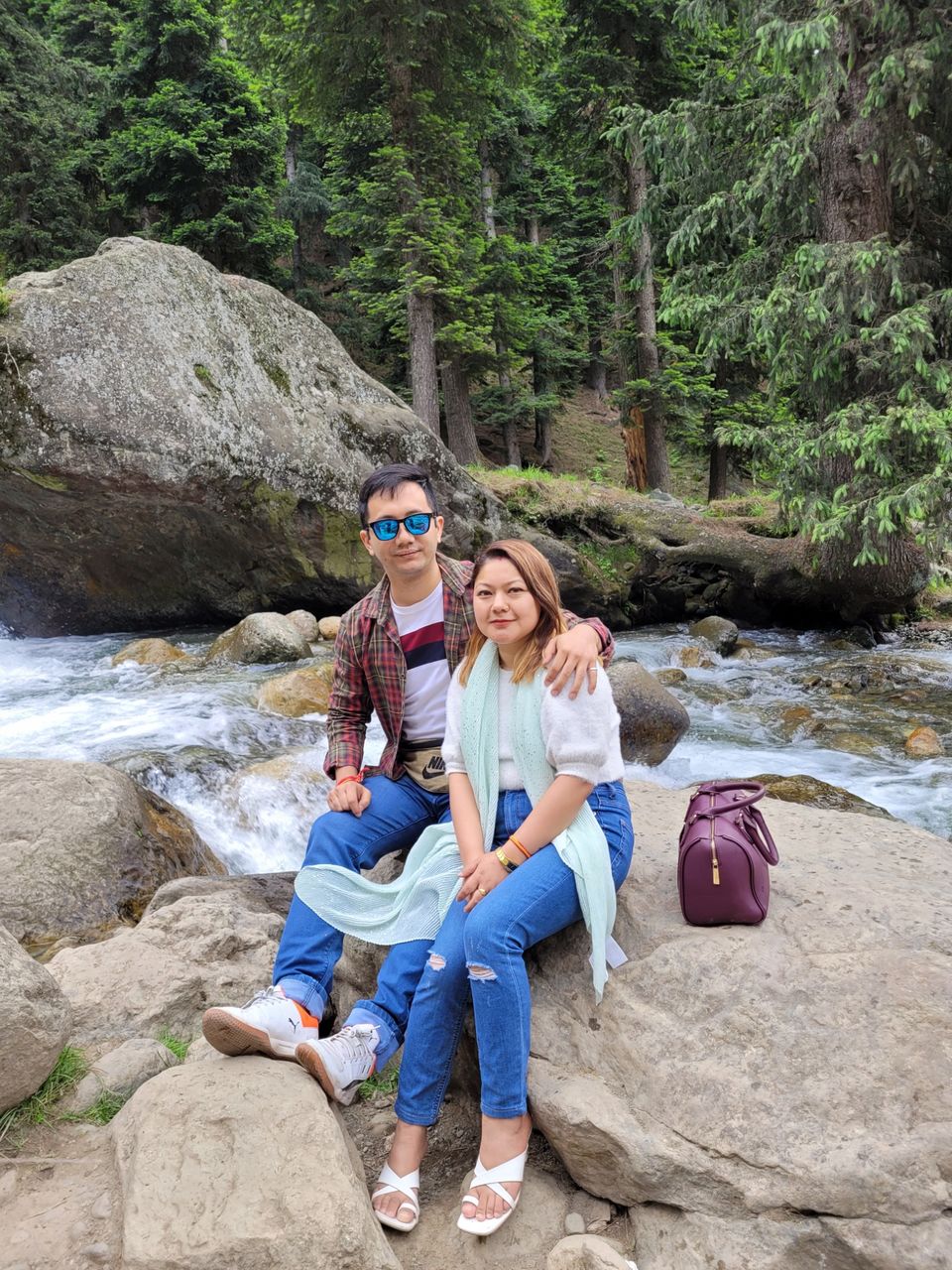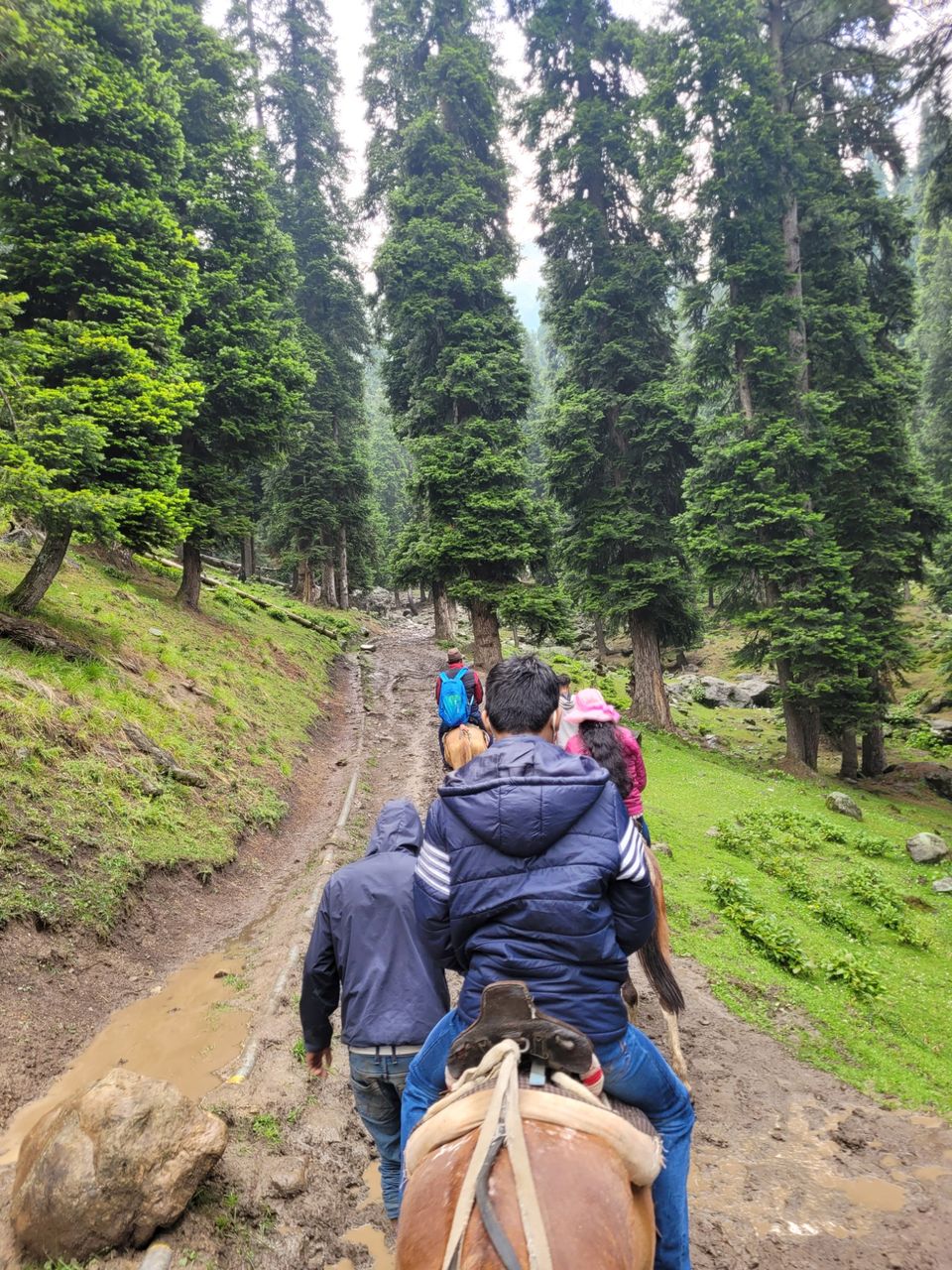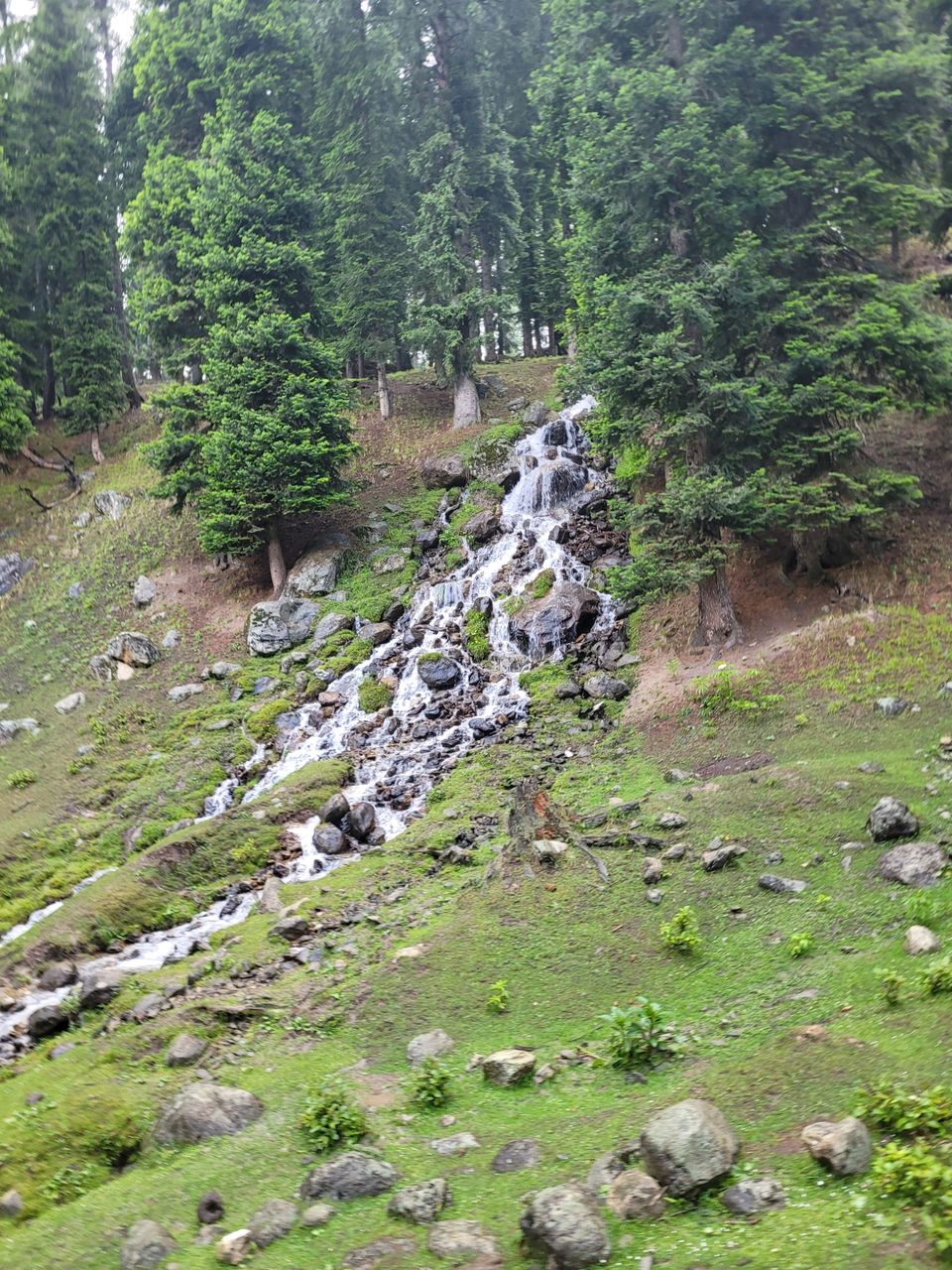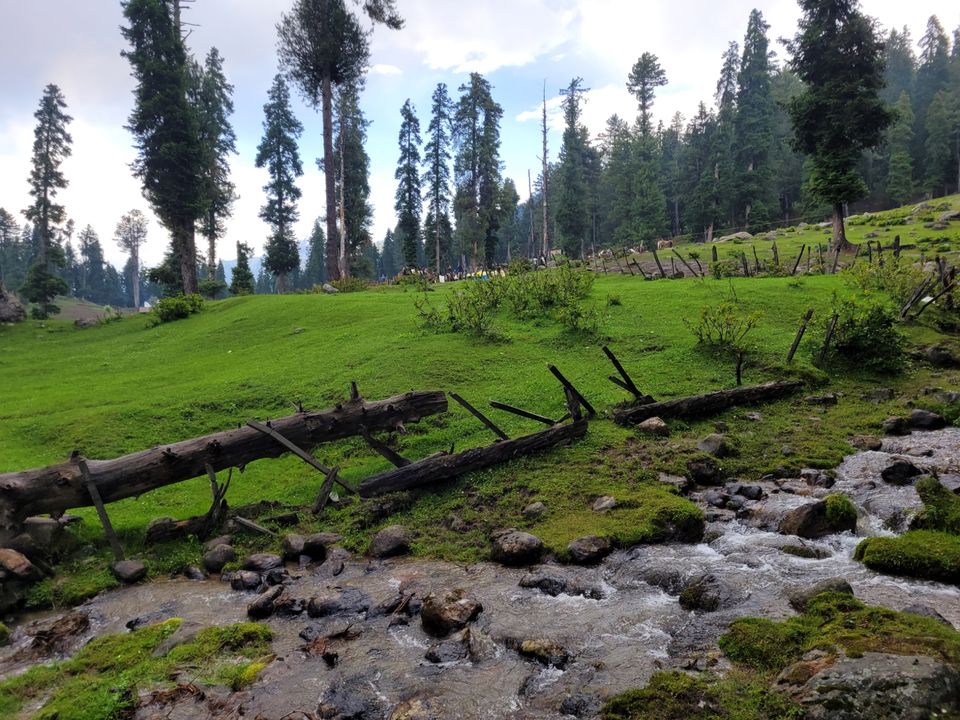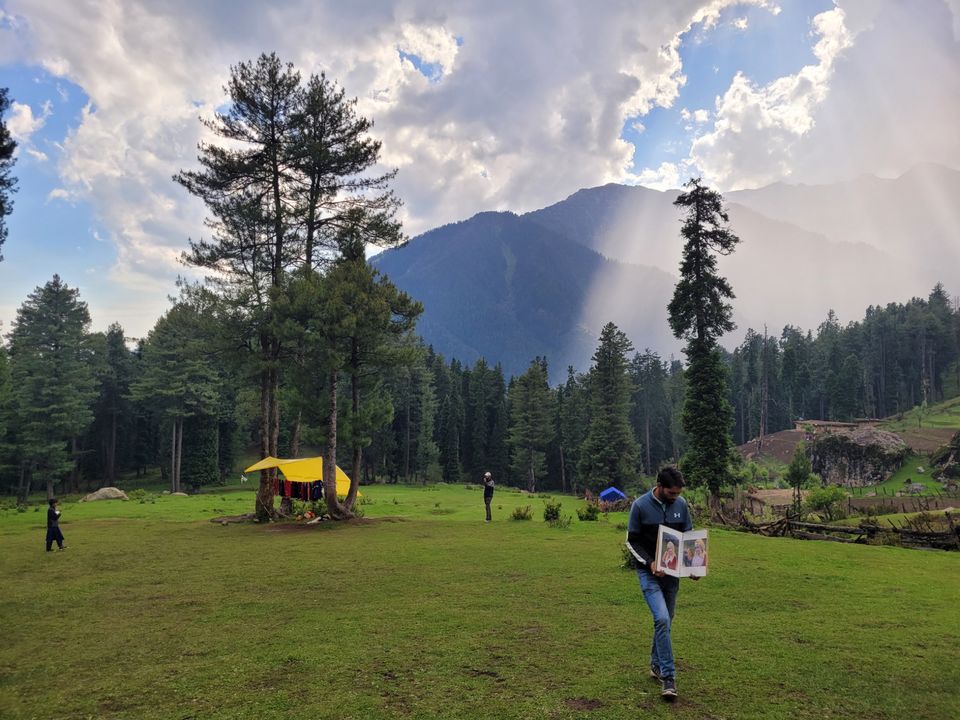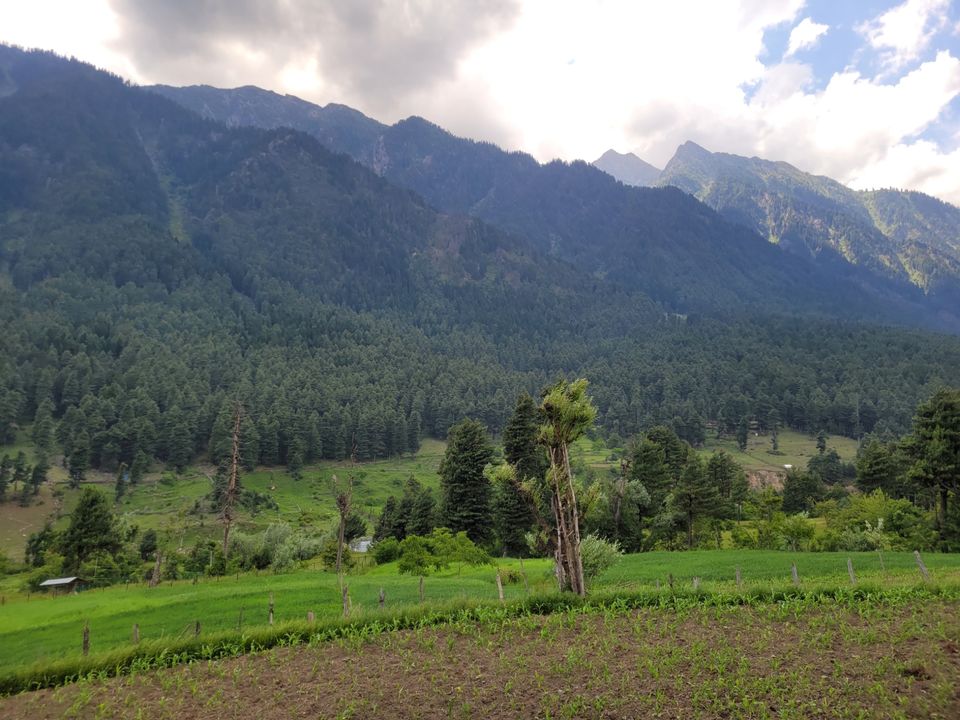 Slow and steady we went, soaking in the views as our ponies marched forward. We stopped intermittently for quick snaps.
It was the final spot in our itinerary; a large meadow flanked by mountains from two sides and surrounded by tall trees. Baisaran is also known as 'Mini Switzerland of Kashmir'.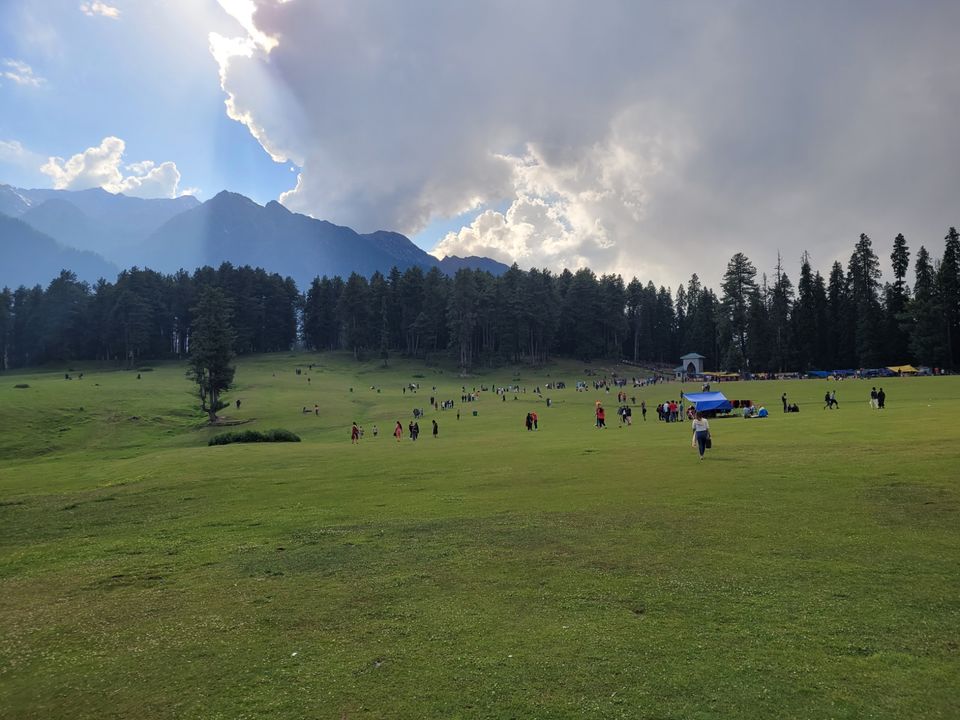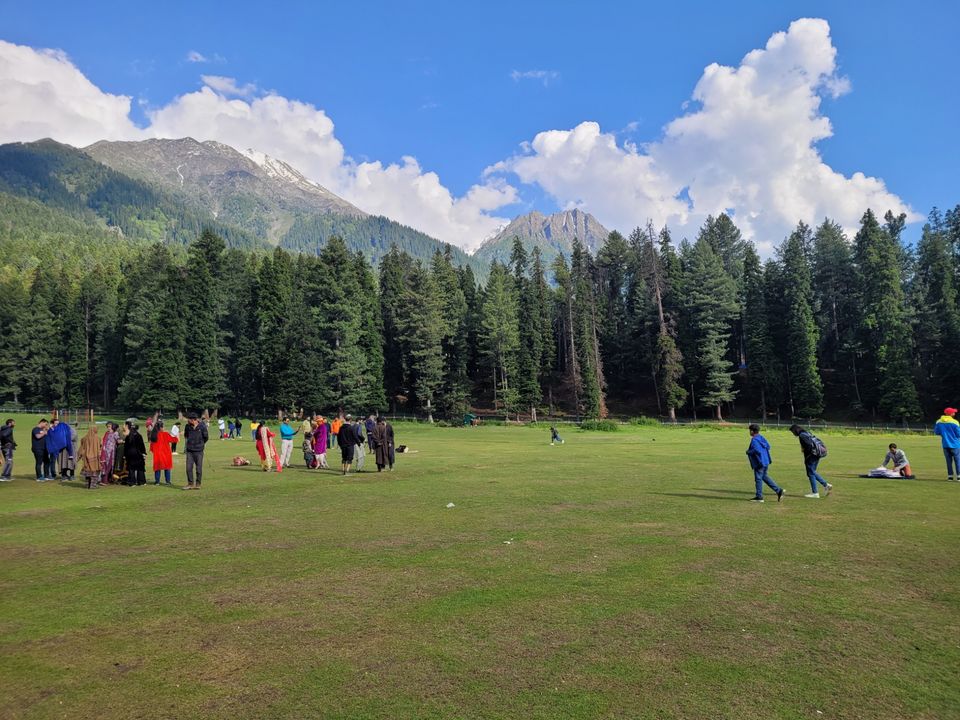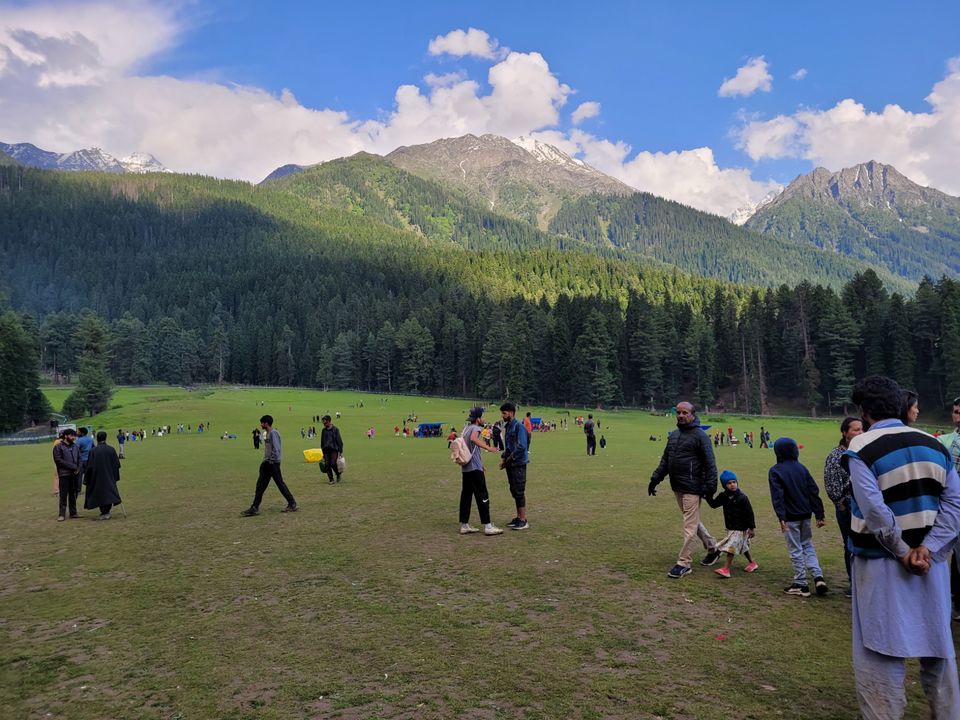 There are a few open food shops out there, along with some activities. After staying at Baisaran for about half an hour, we rode the ponies again and returned to our starting point at Pahalgam and payed our dues to the horseman.
In the evening, we checked into our pre booked hotel for the night.
It was the day for our Srinagar city tour, so we left early for it. We would be visiting gardens and temples today.
The temple is situated atop a hill, accessible only through a flight of stairs. The car has to be parked by the side of the road as it's a very narrow path upto the main entrance.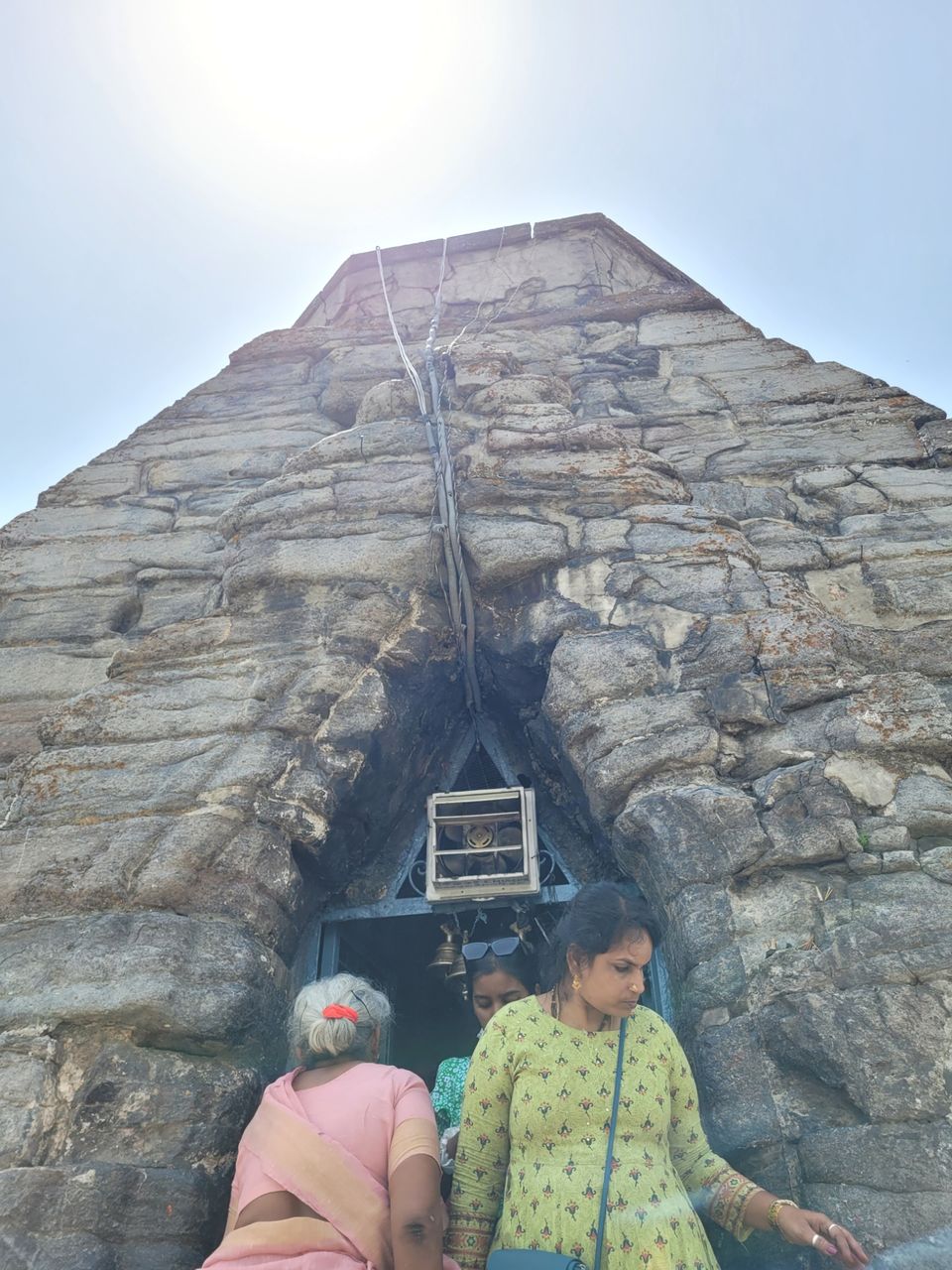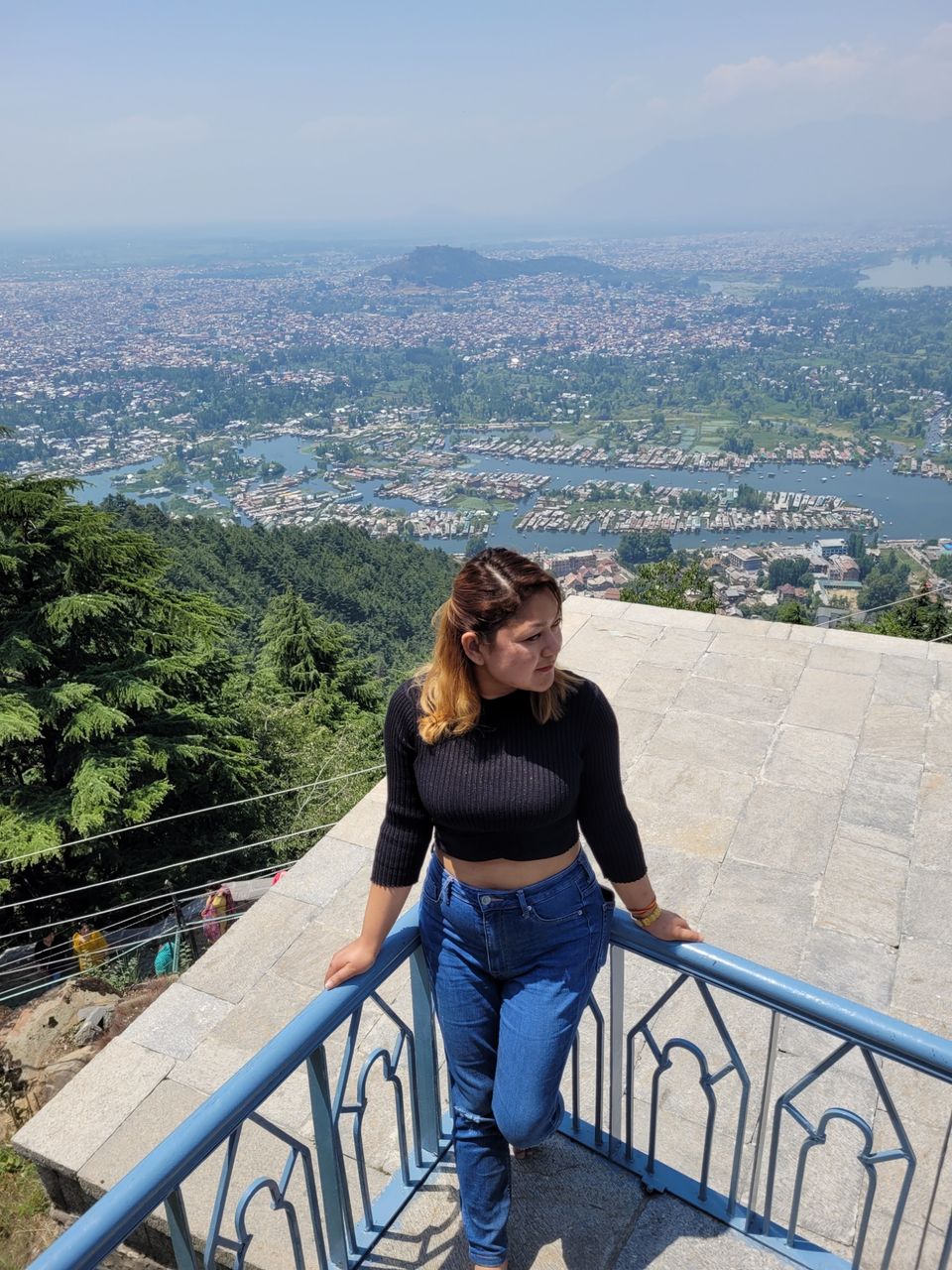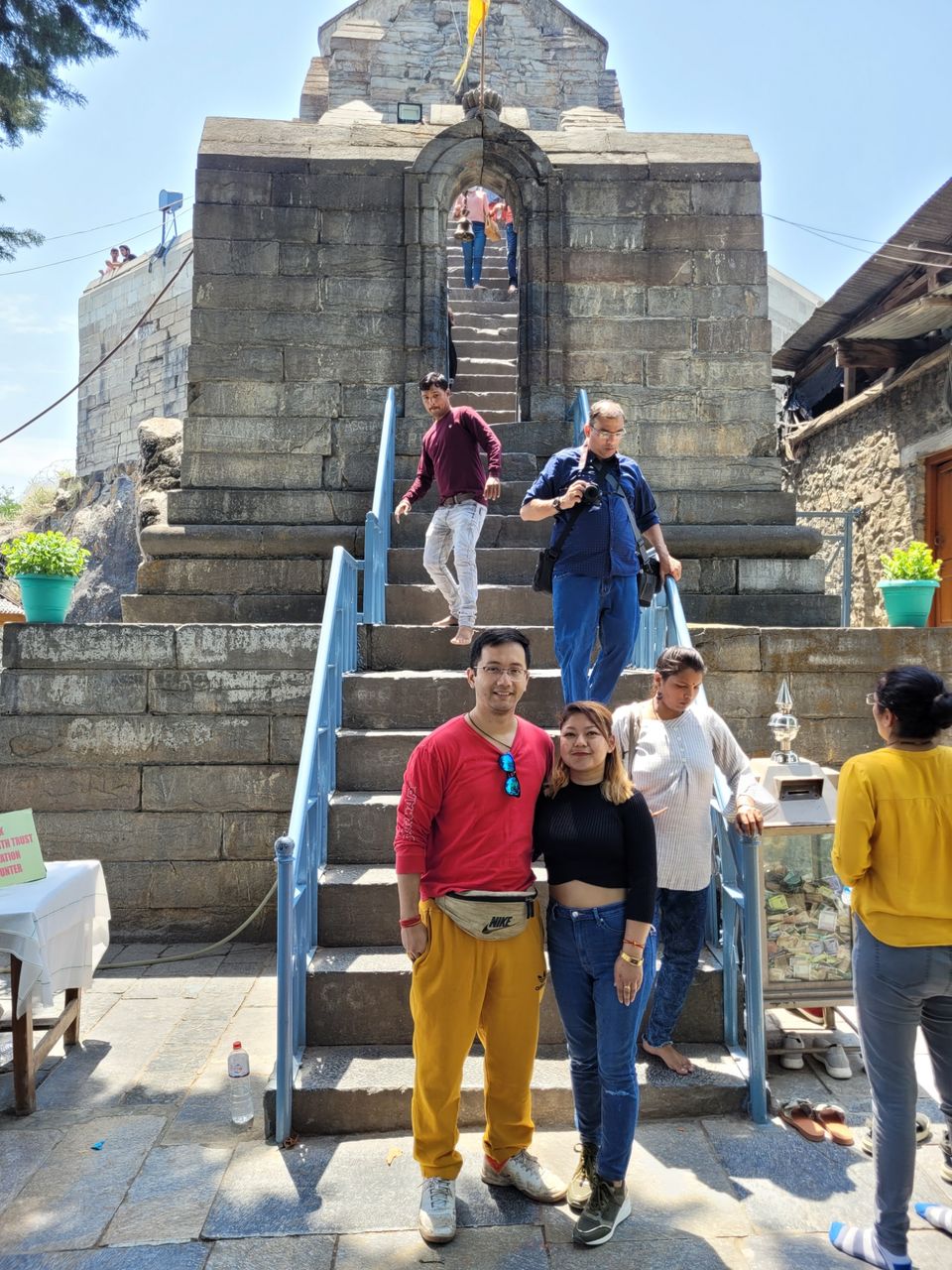 It is an ancient temple established by Adi Shankaracharya, the great Hindu sage in the 8th century. He travelled the length and breath of India to reestablish dharma to the masses who had adopted Buddhism. He held philosophical debates with various Buddhist monks and defeated every single one of them, thus enabling the Buddhist masses to fall back into the fold of Hinduism.
From the temple, you get a commanding view of the Srinagar city with mountains visible in the distance. There is a bhandara nearby which serves rice and dal.
This garden was built by Shah Jahan for his wife Nur Jahan in the year 1619. However, now it is a public area with swathes of locals out on a picnic. Children were found swinming happily in the fountains. (It was a Sunday)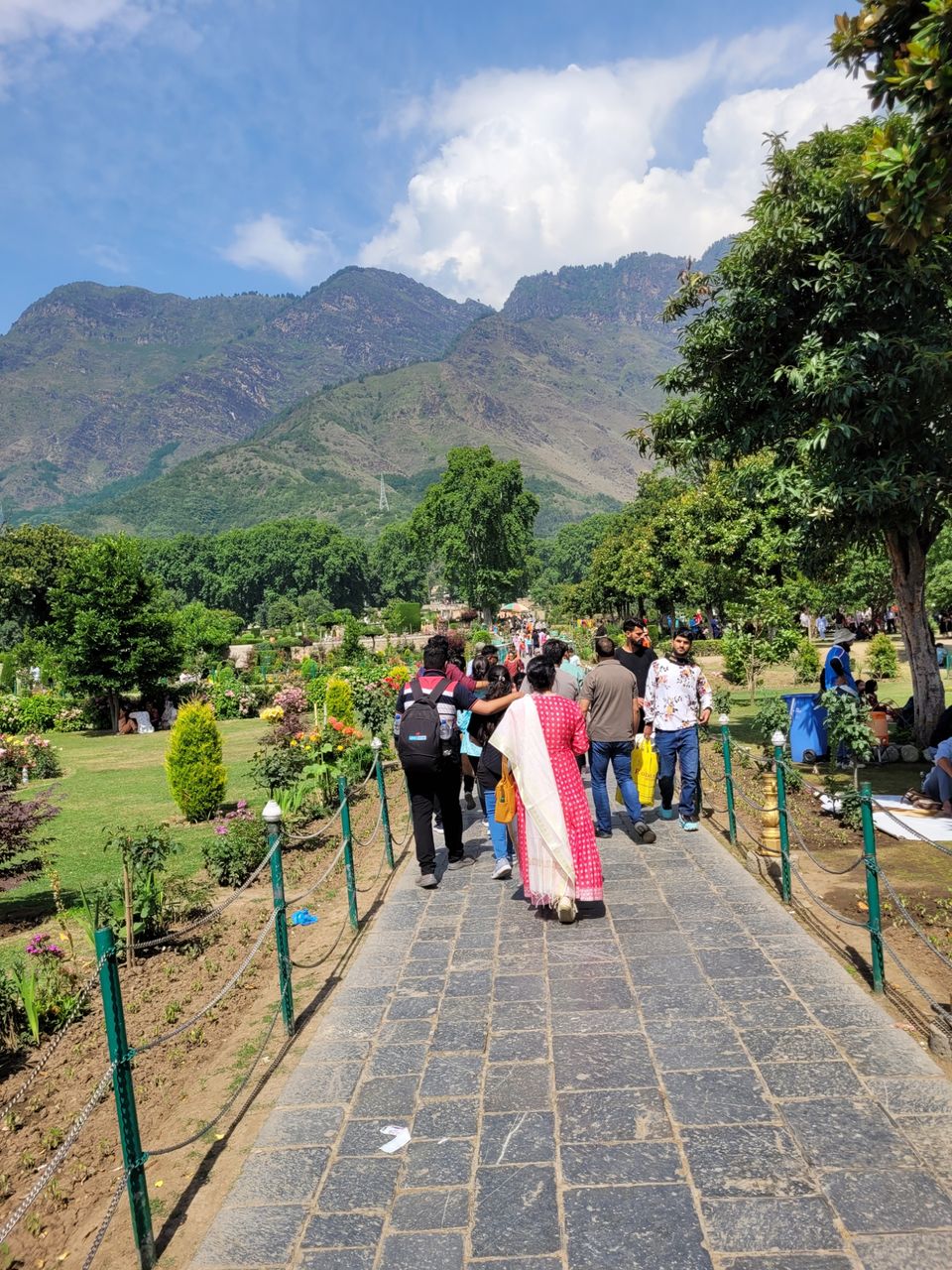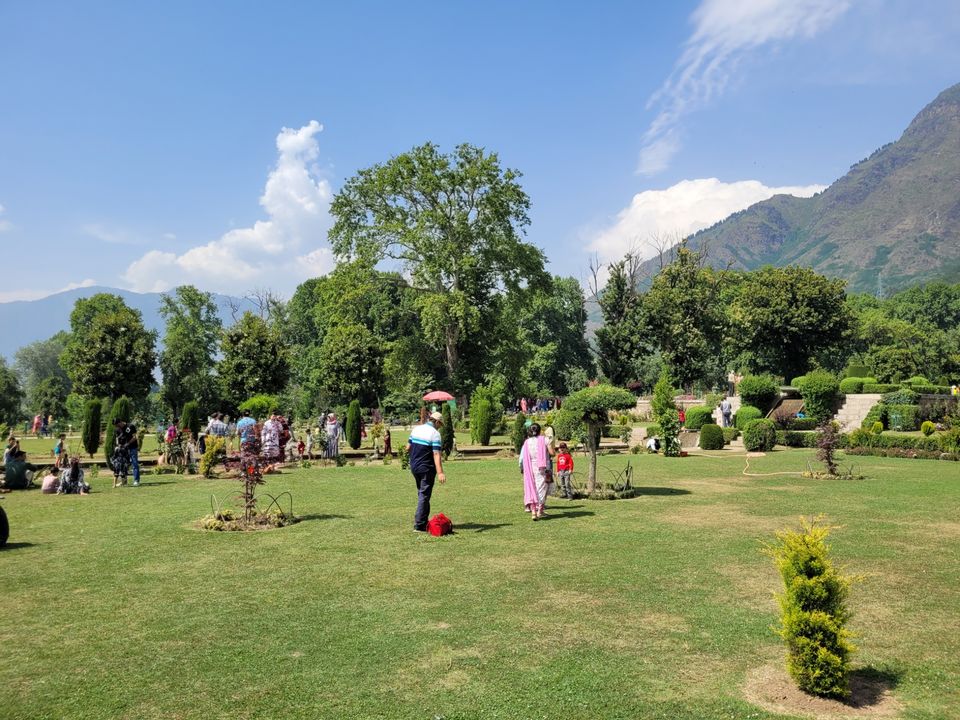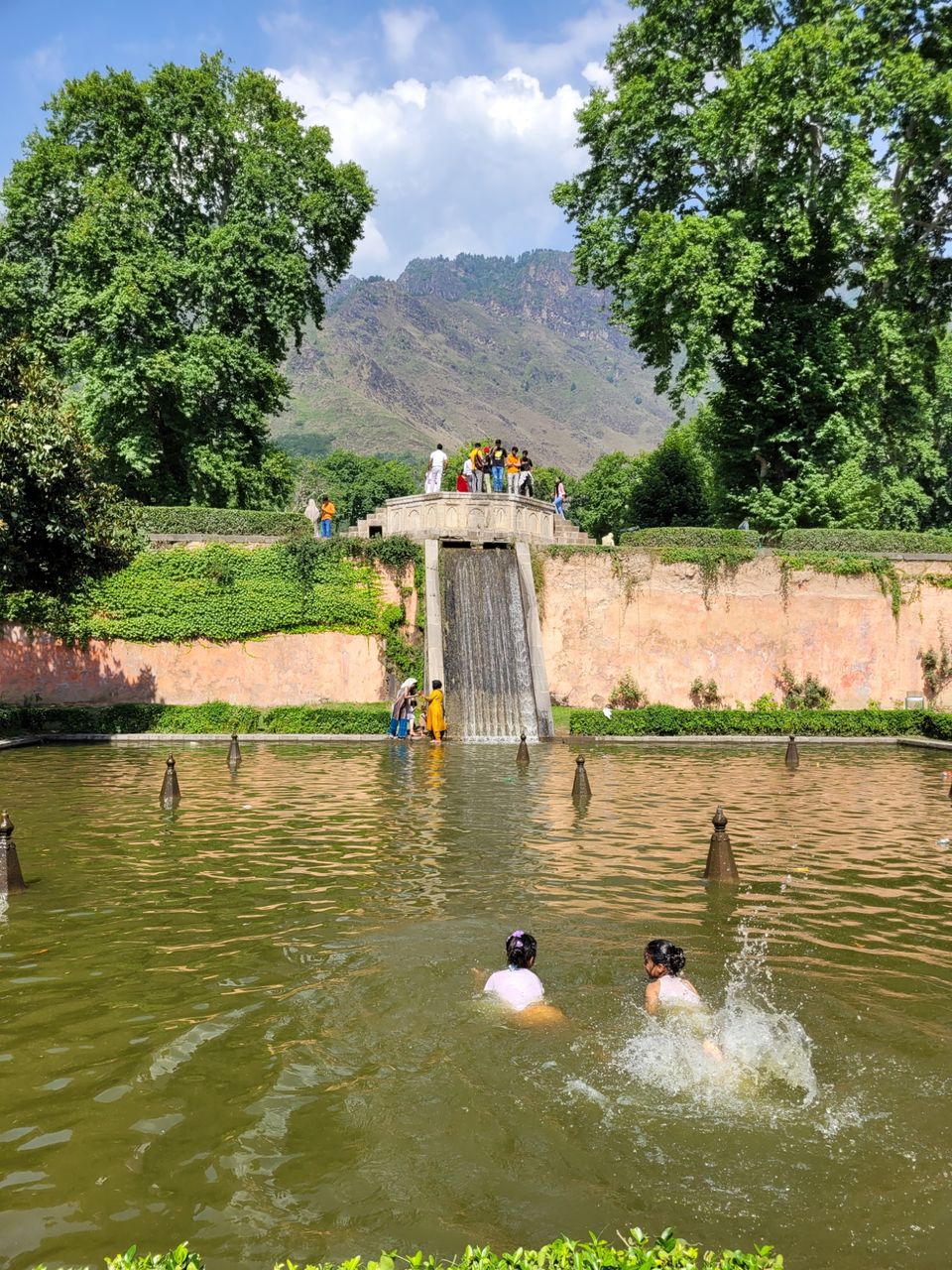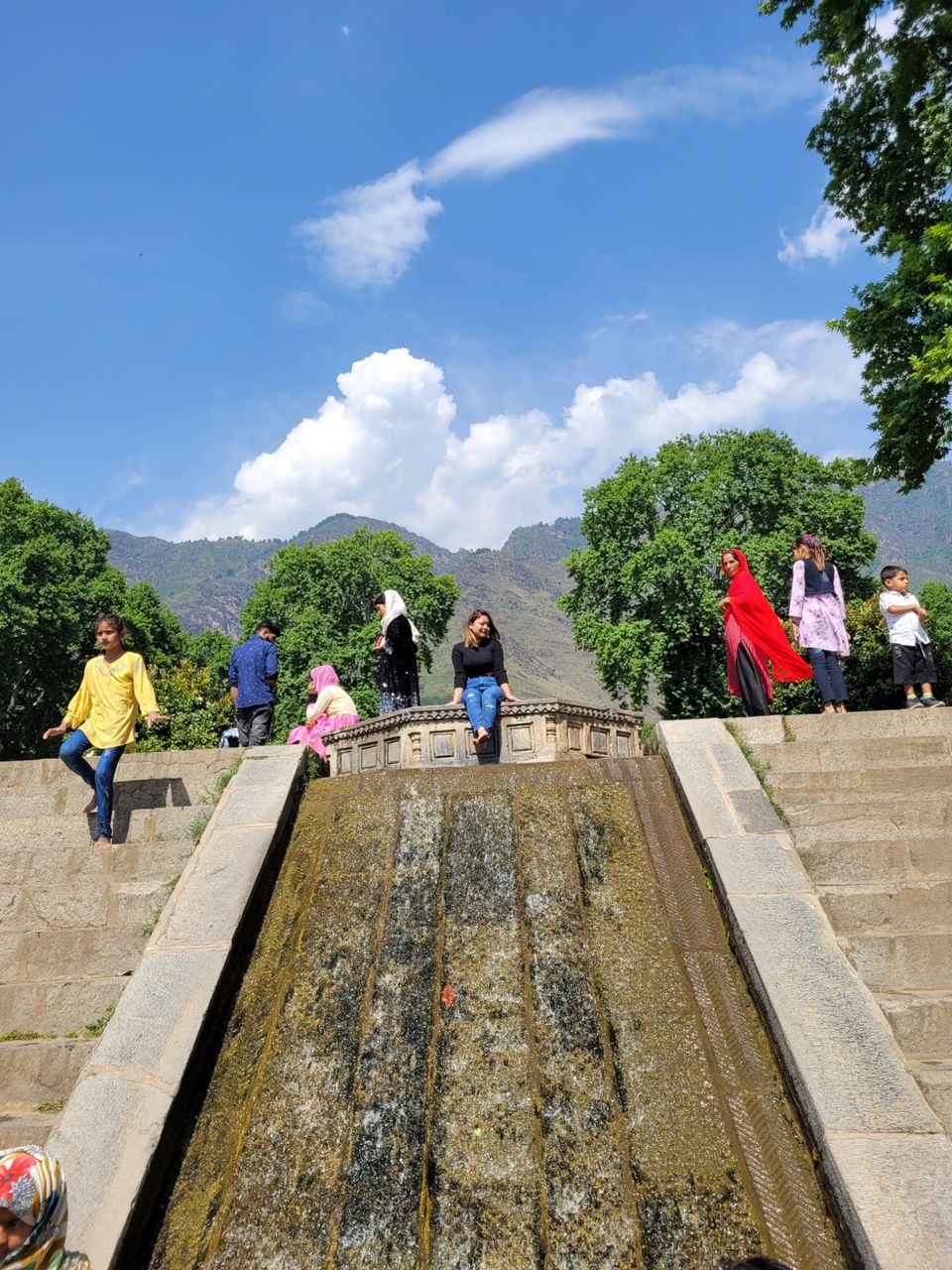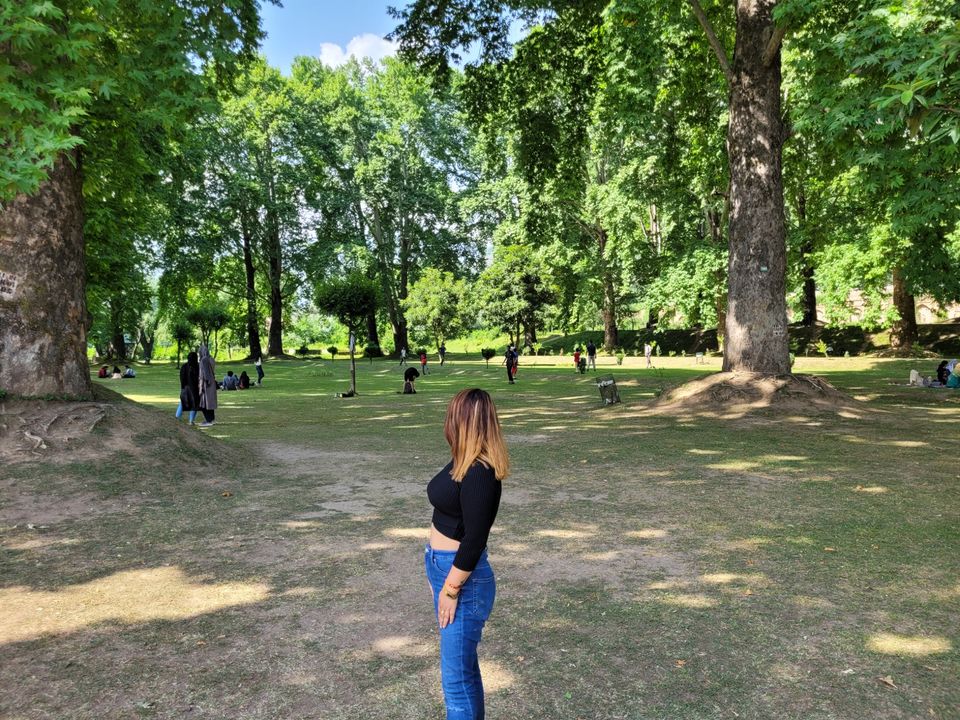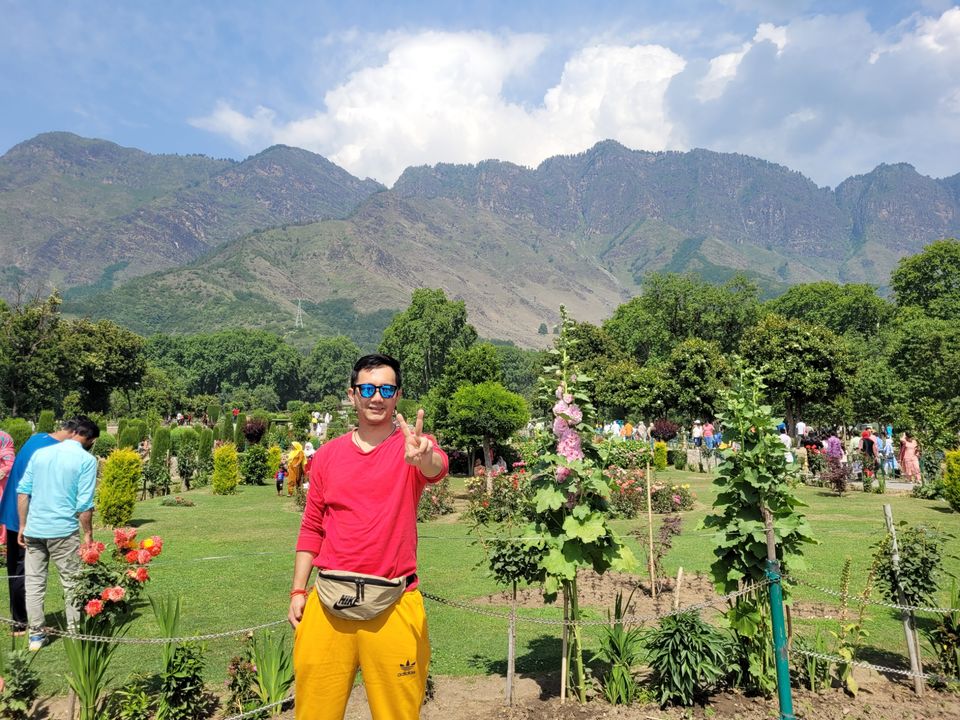 The garden is considered the epitome of Mughal architecture.
This one is very similar to Shalimar Bagh so will skip all the details. Just enjoy the pics.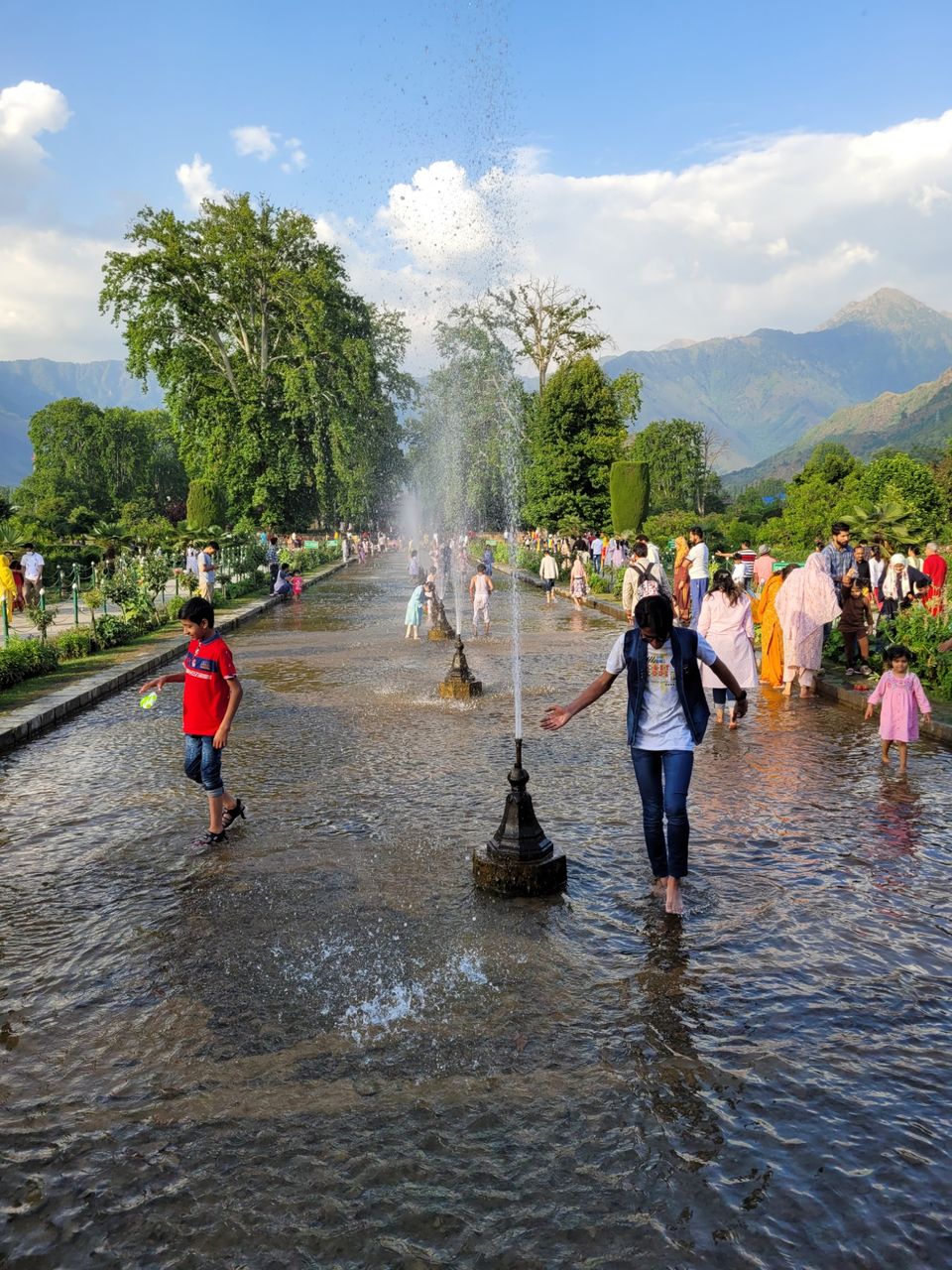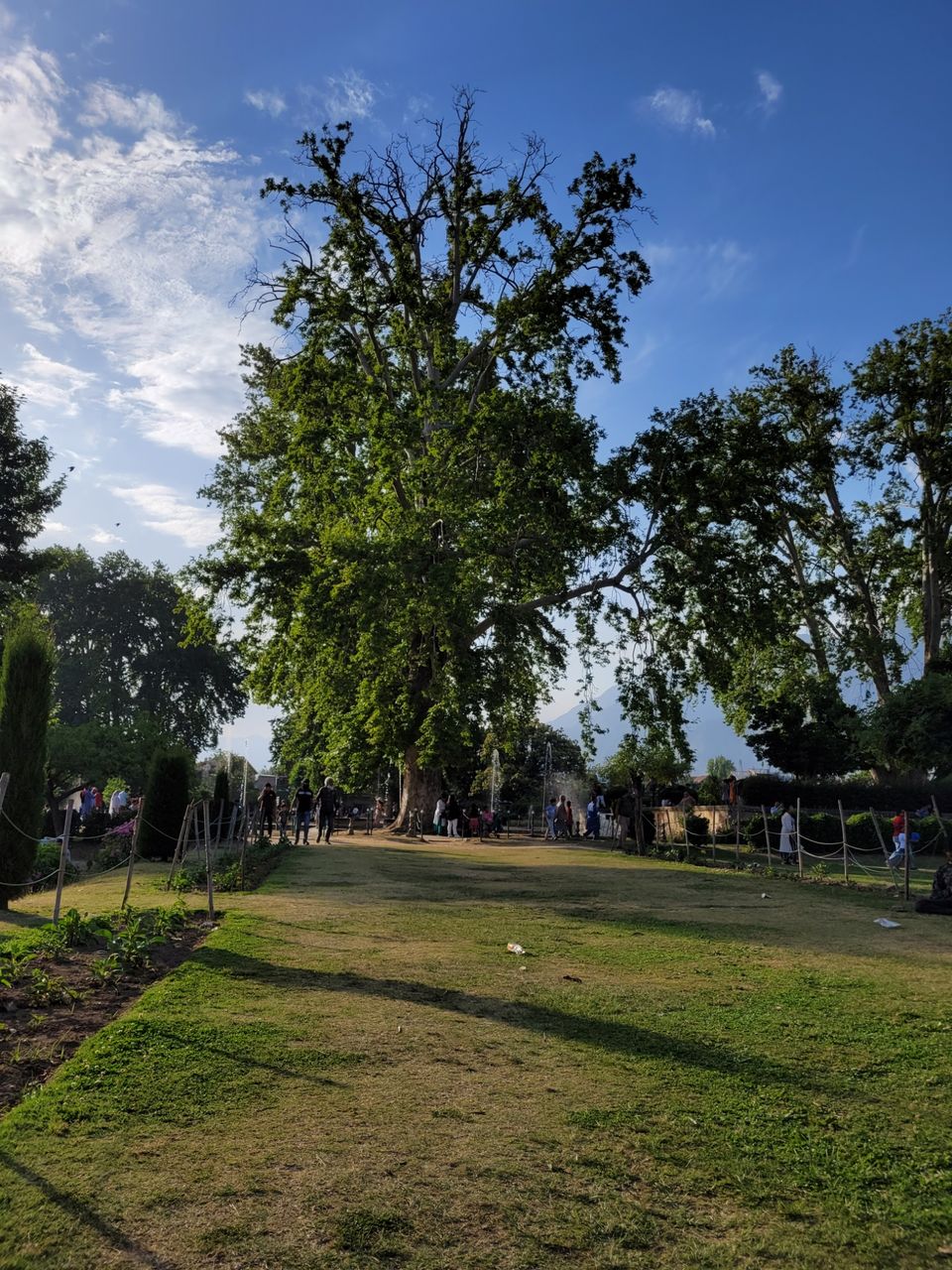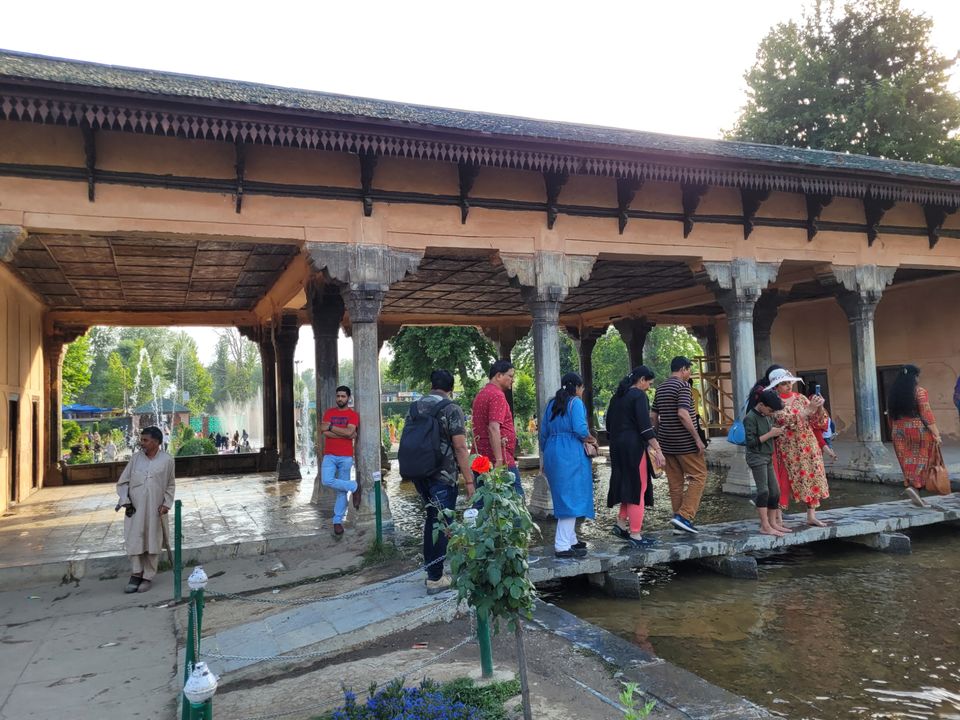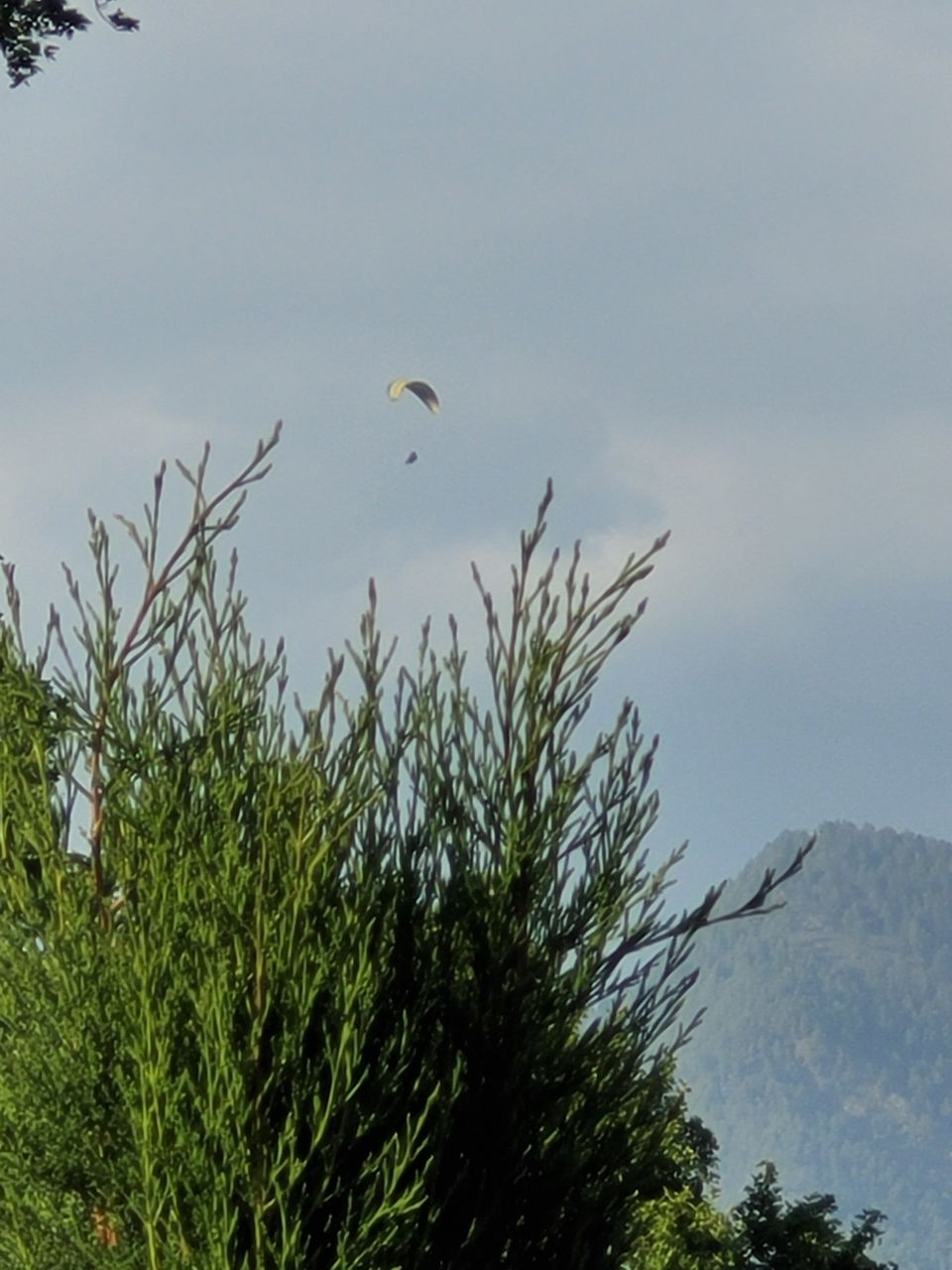 Afterwards, we checked into our hotel in Srinagar where we would stay for two nights.
After a heavy breakfast we proceeded to Gulmarg, the final spot in our Kashmir trip.
It is a vast open meadow with Pir Panjal mountains staring at you. Unfortunately, since the tickets for the famed gondola were sold out, we decided to hire a cab for a local sightseeing instead.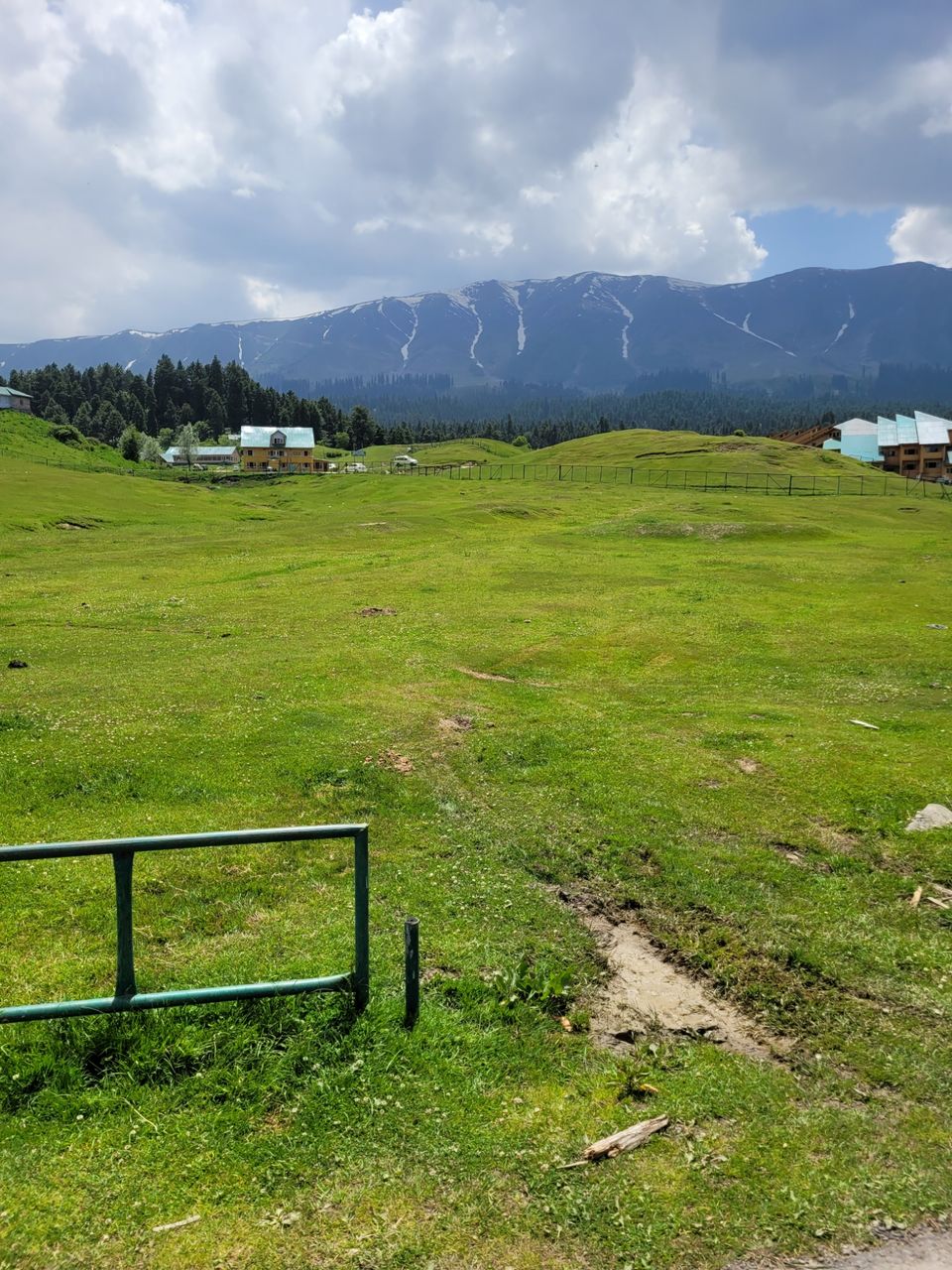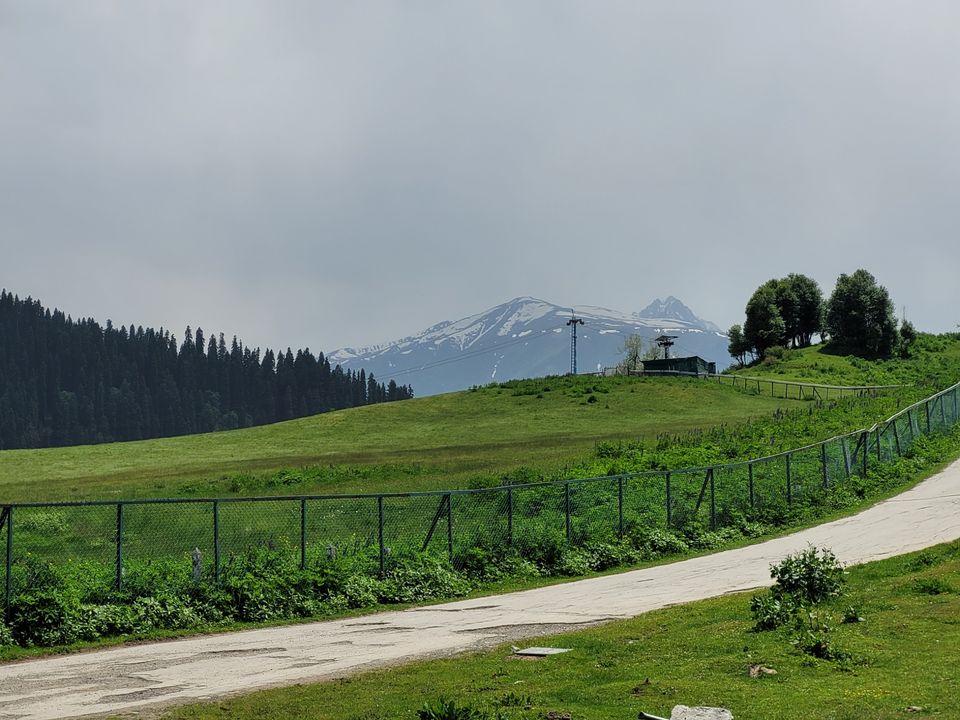 The road led to a beautiful spot called Nagin valley where we spent some time to click pictures.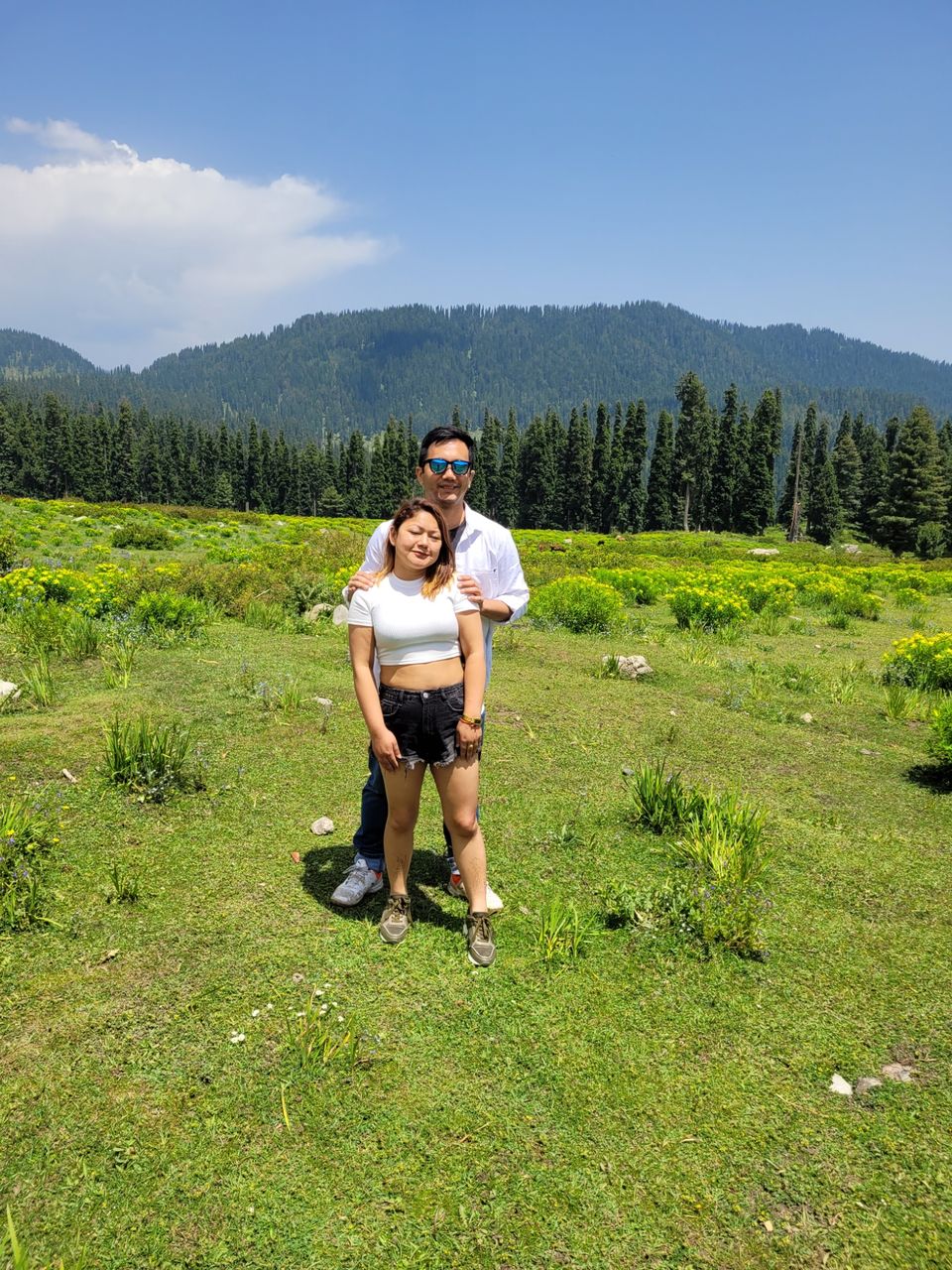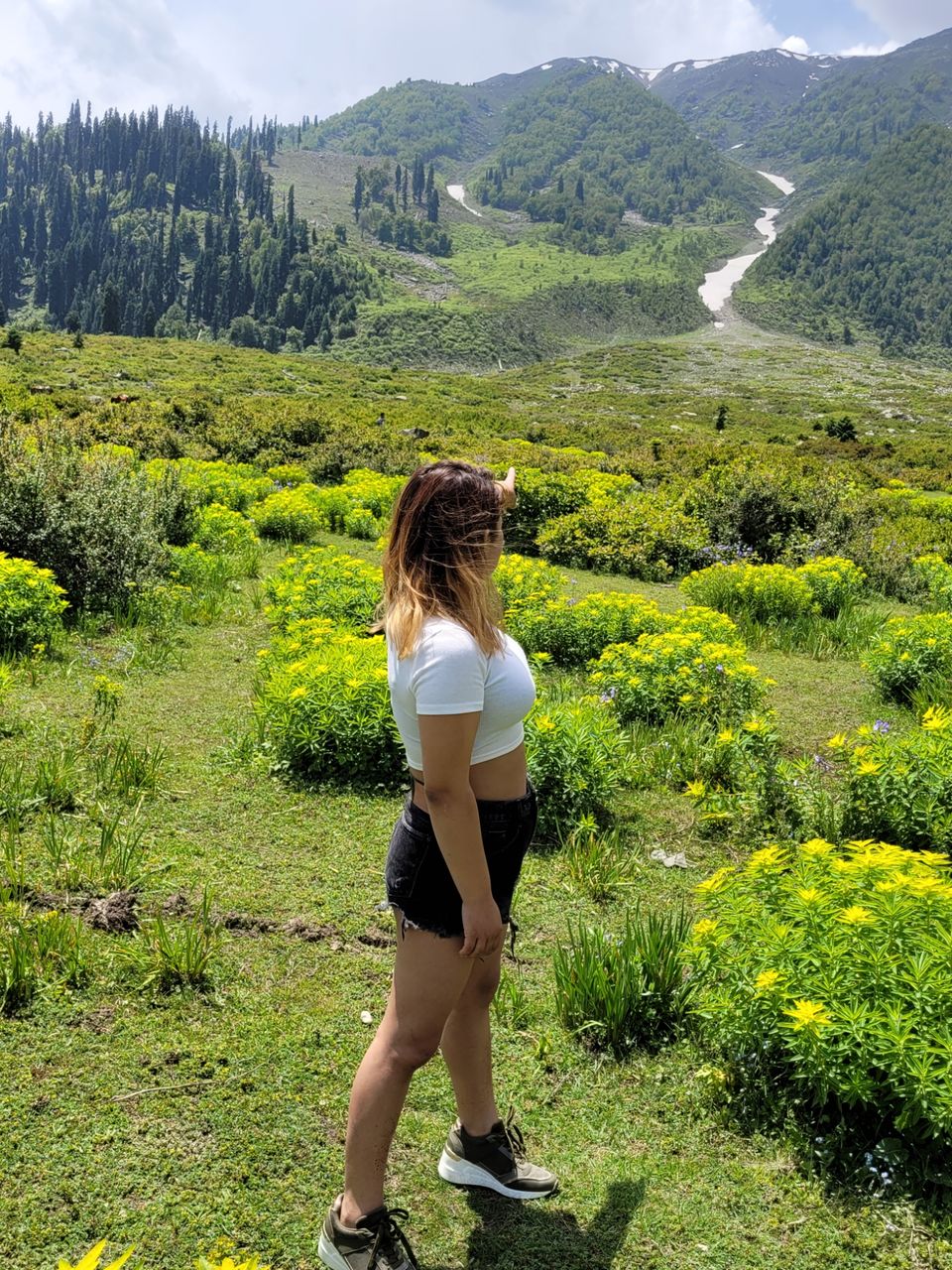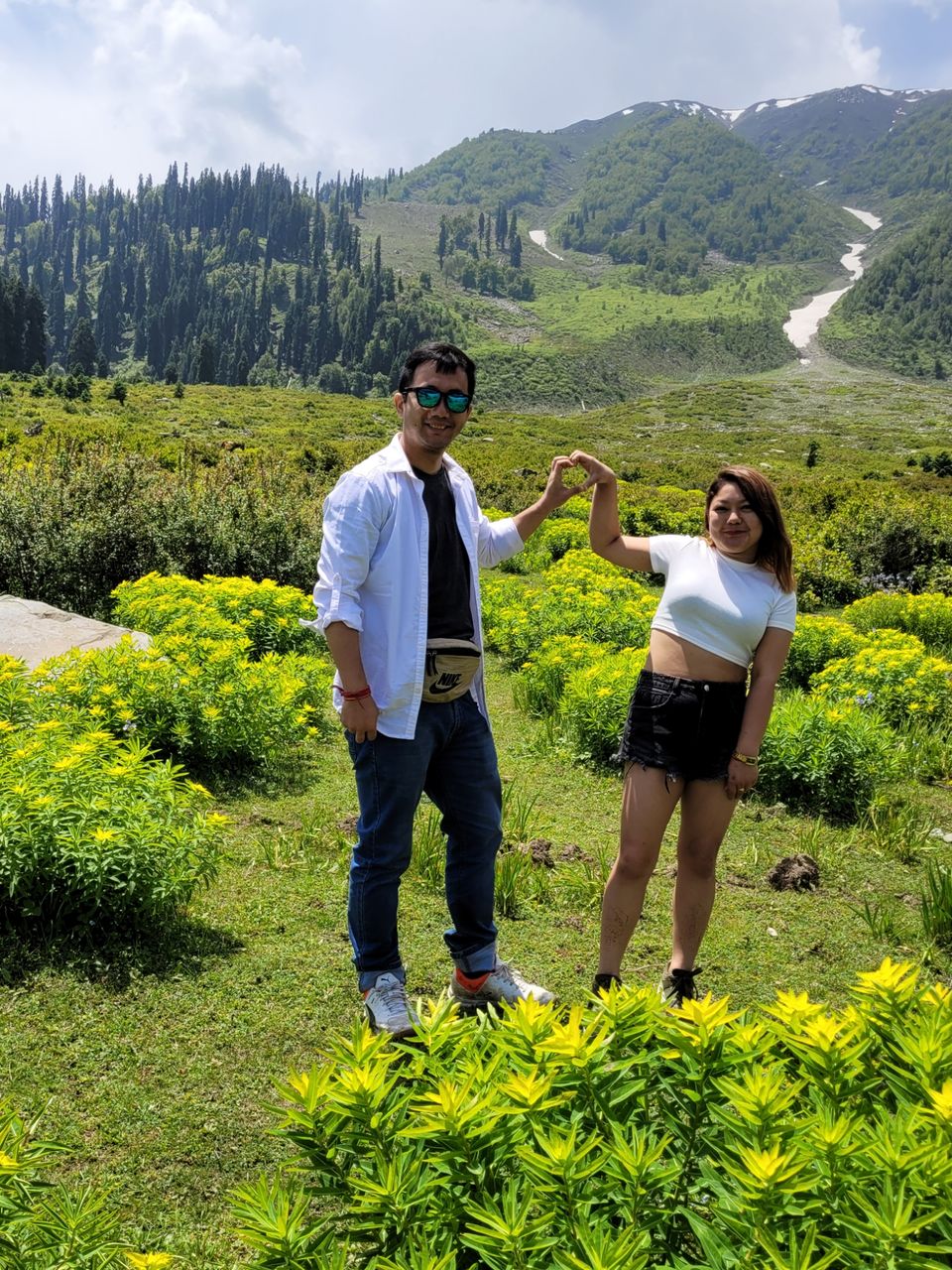 Further going ahead, the driver took us to a lake on a secluded area. It is just a ten minutes hike from the parked spot.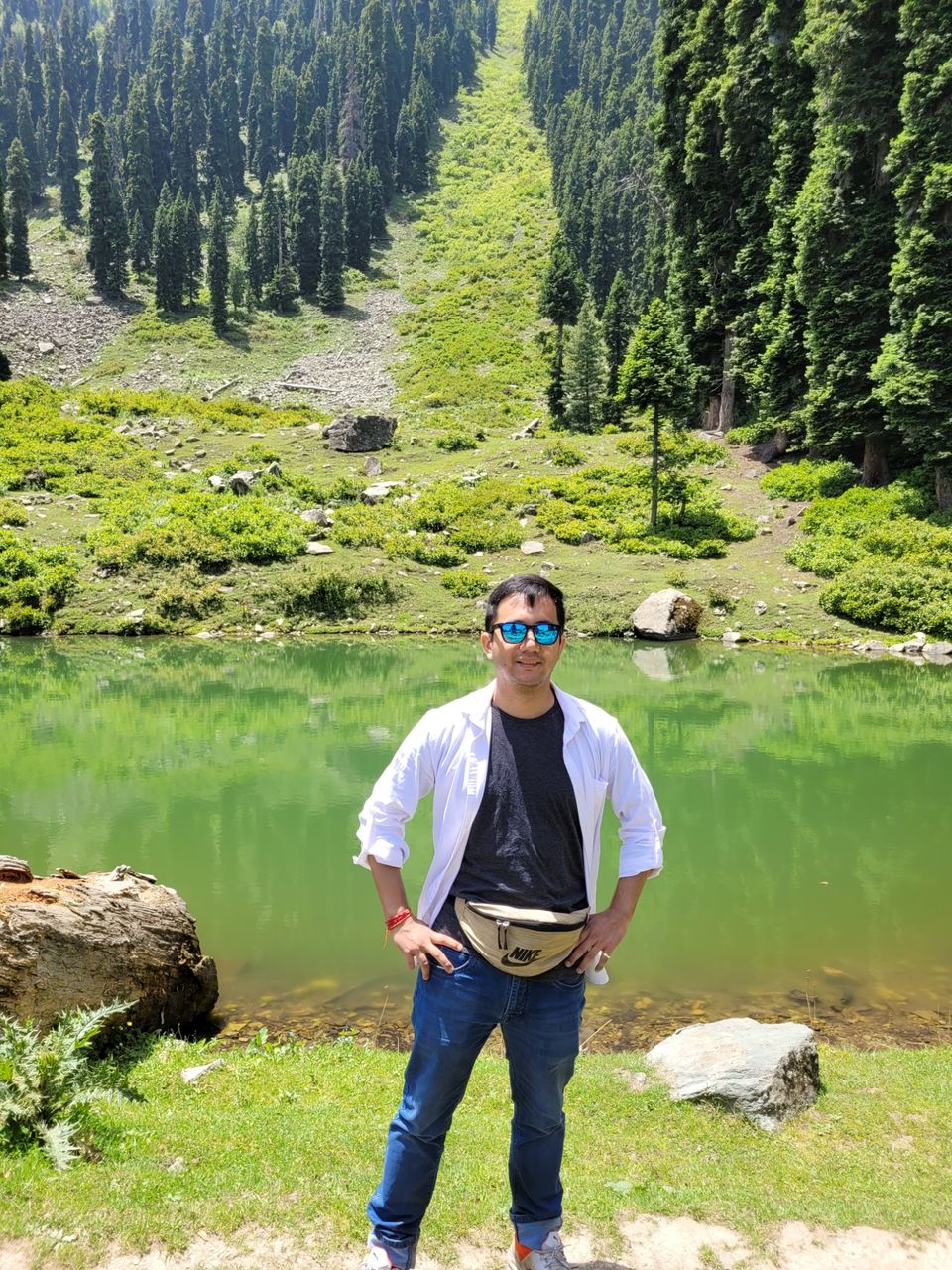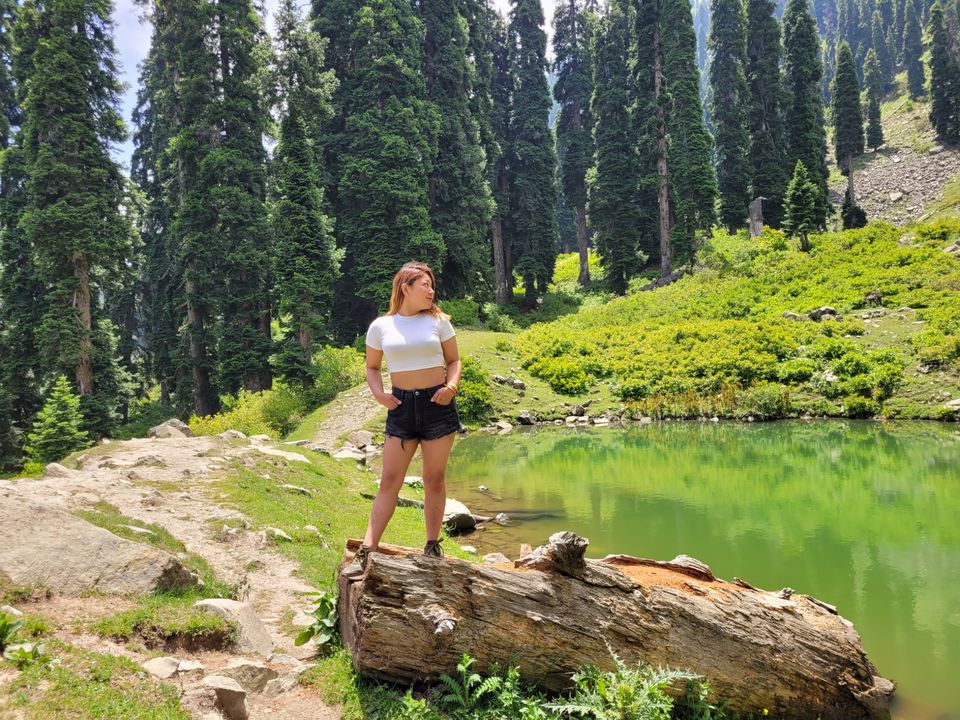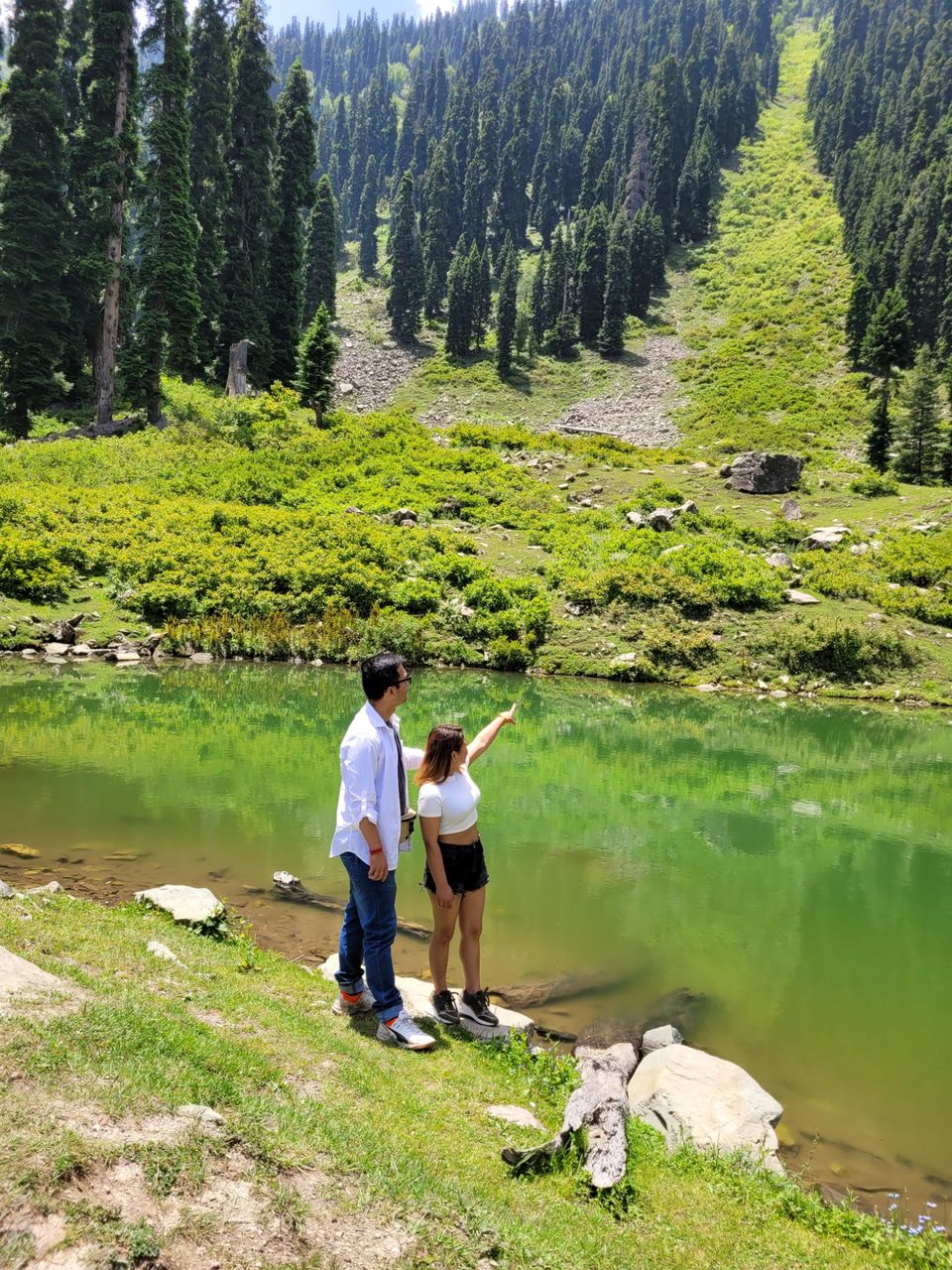 Finally, we reached Botapathri, a spot by the river with hills on all sides. The place is inhabited by Gujjar tribes who live as herders.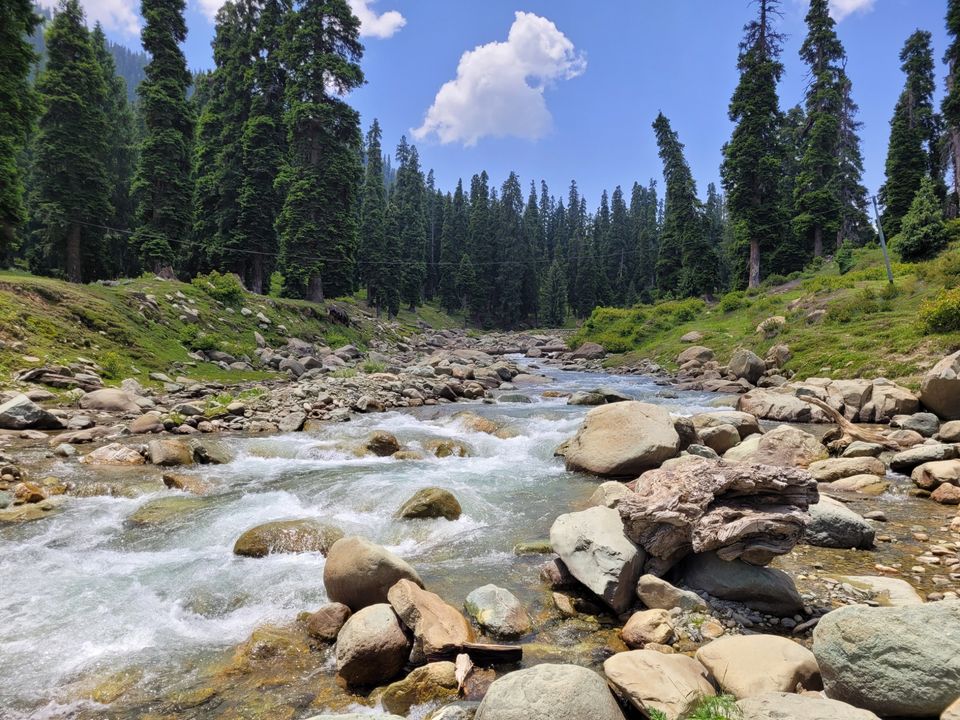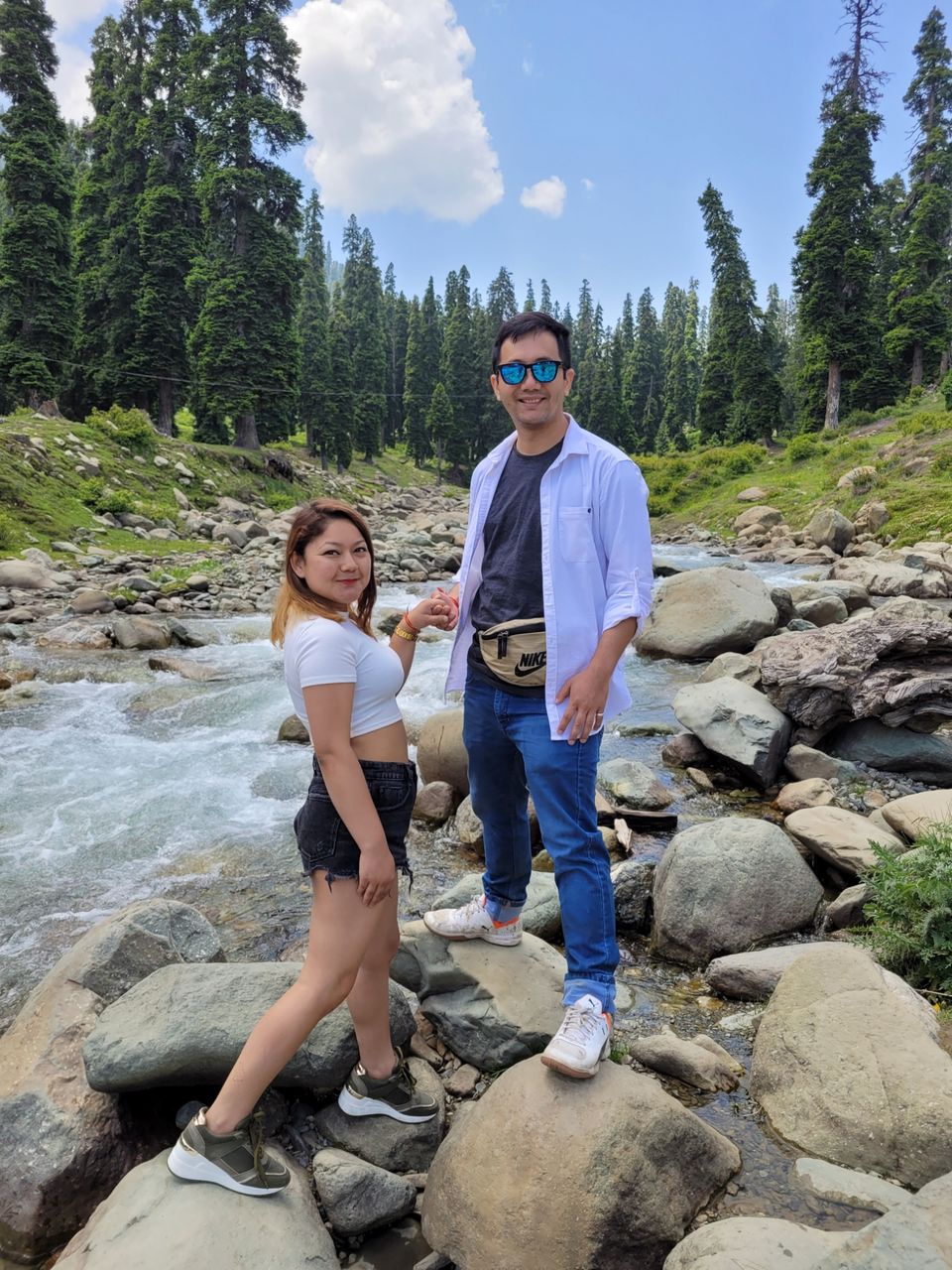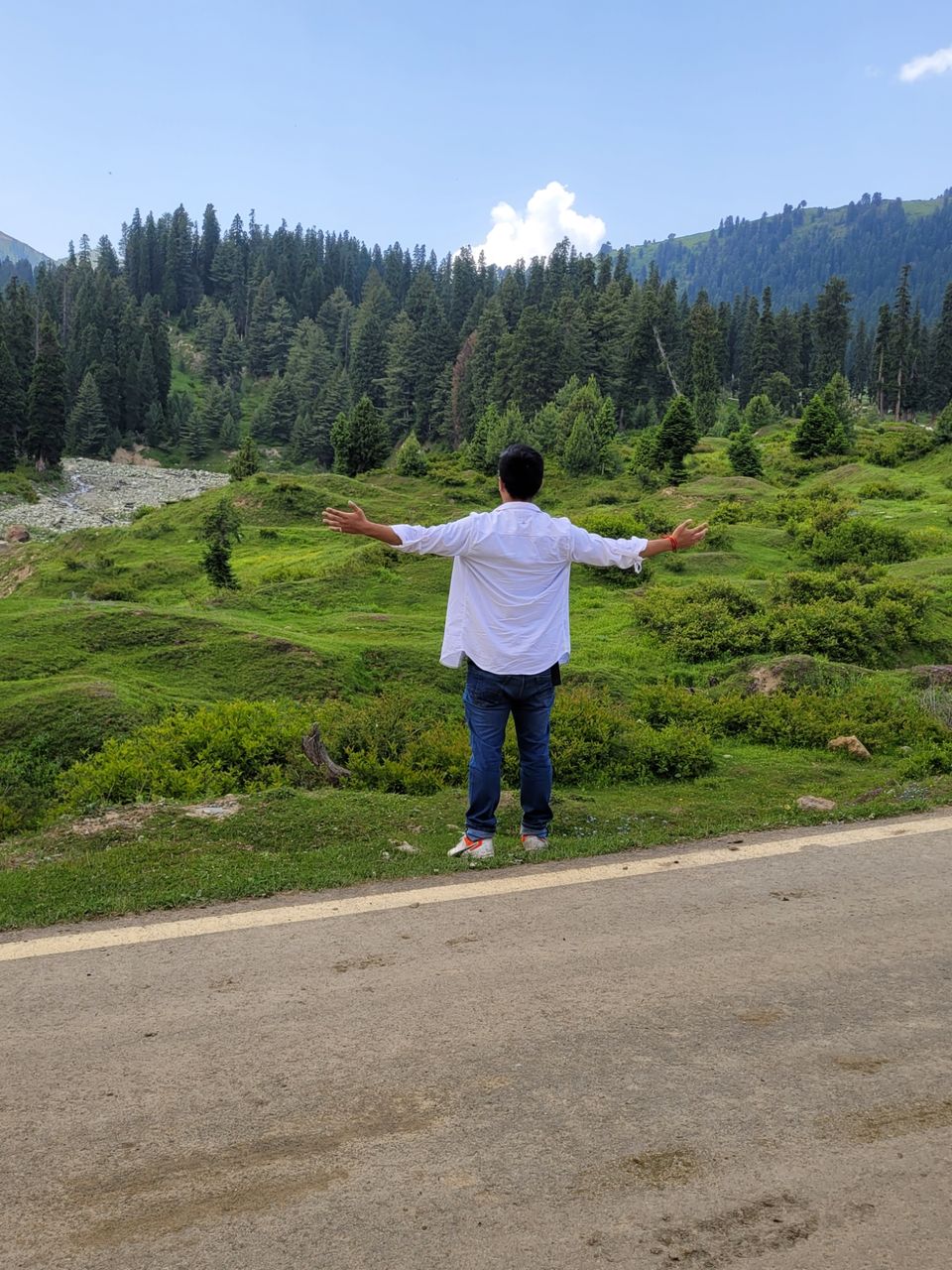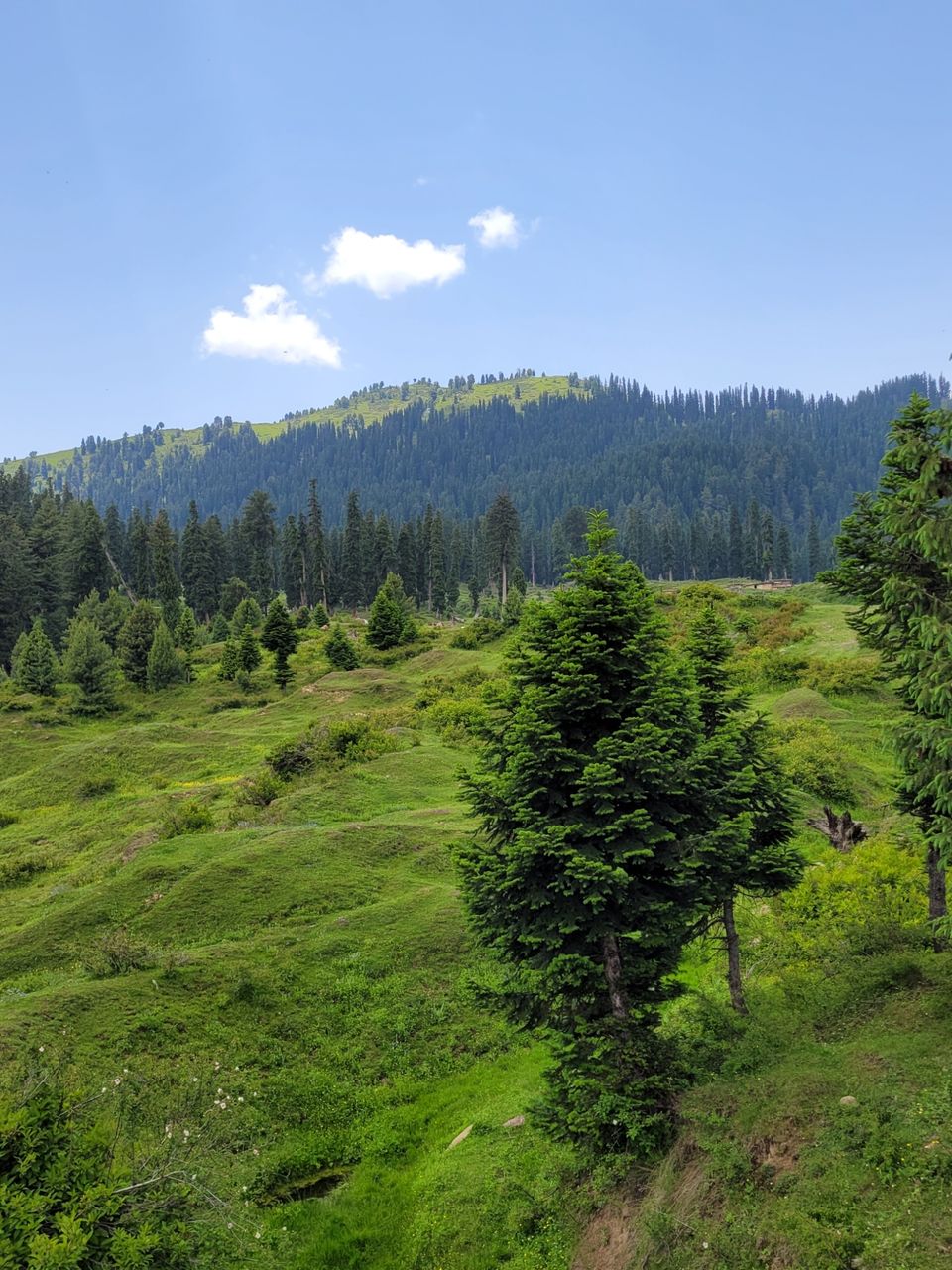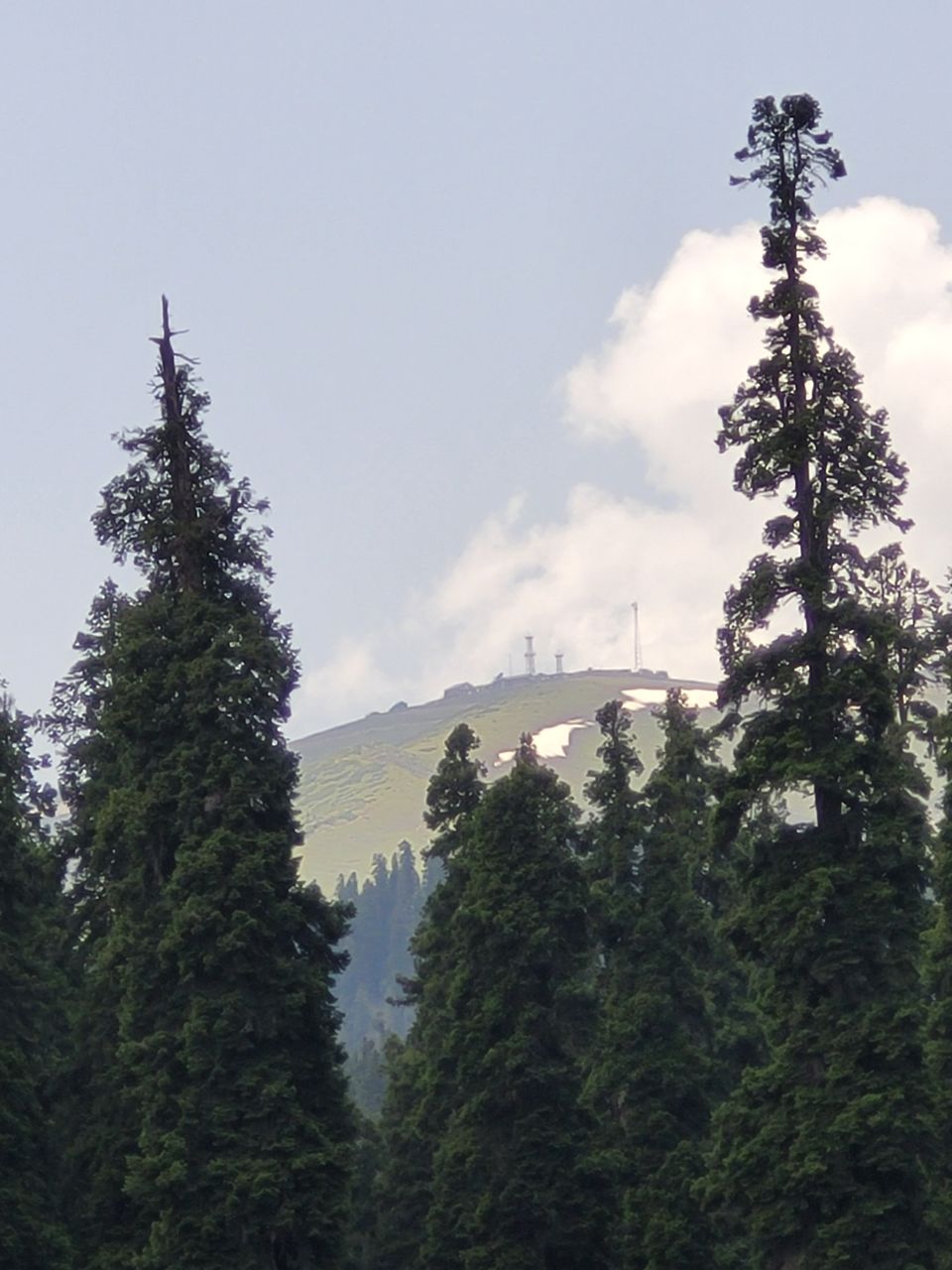 Finally we left Botapathri after an hour and returned to Gulmarg with a visit to the golf course enroute.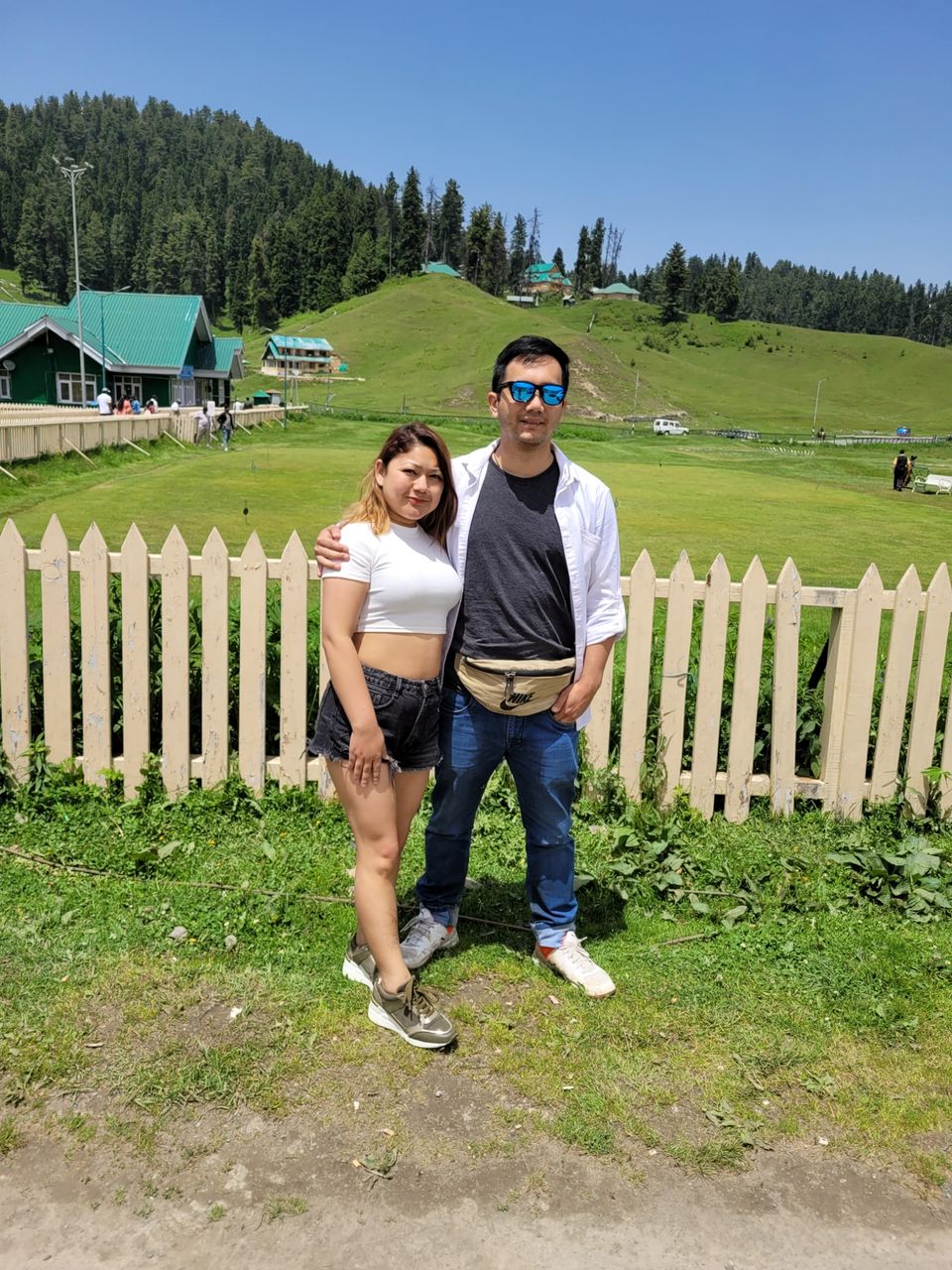 There is an 'I ❤️ GULMARG' sign over here, where you can click some pictures. Pretty instagrammable spot if you ask me.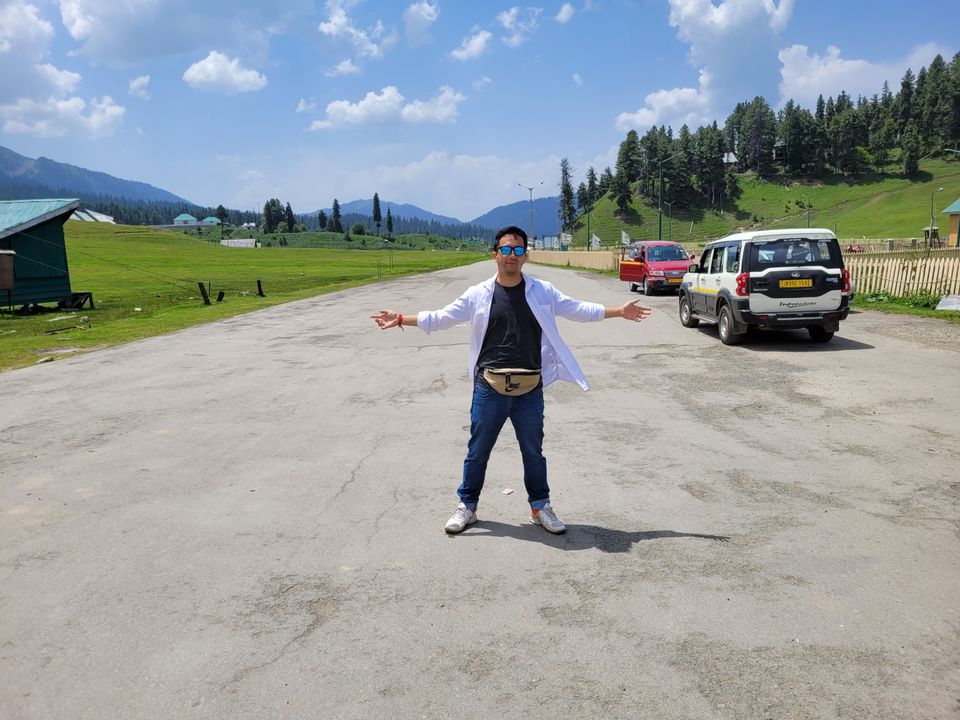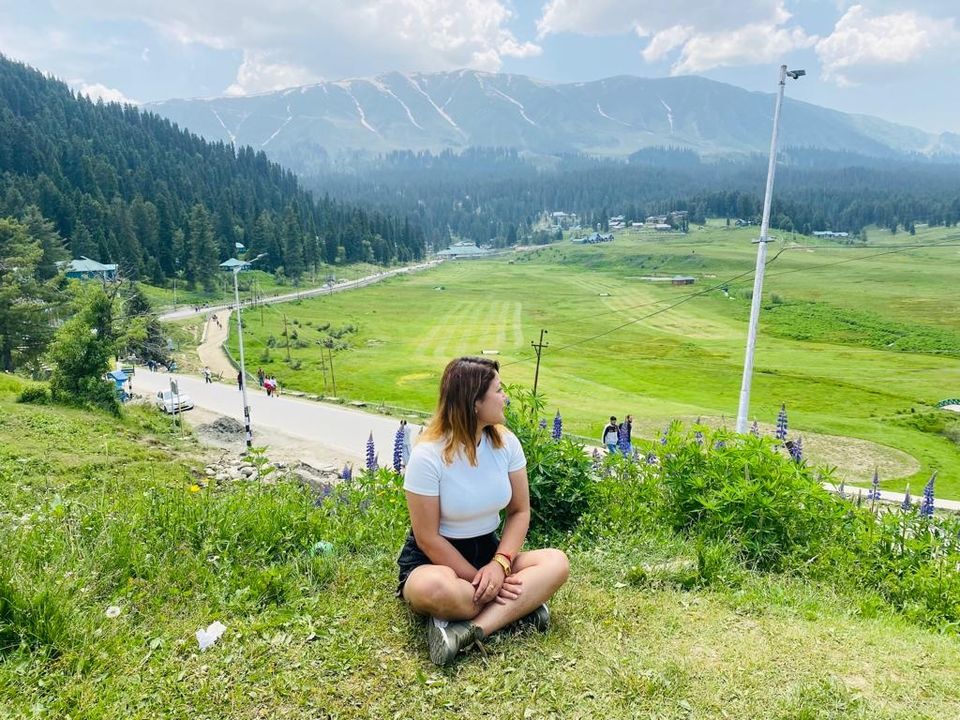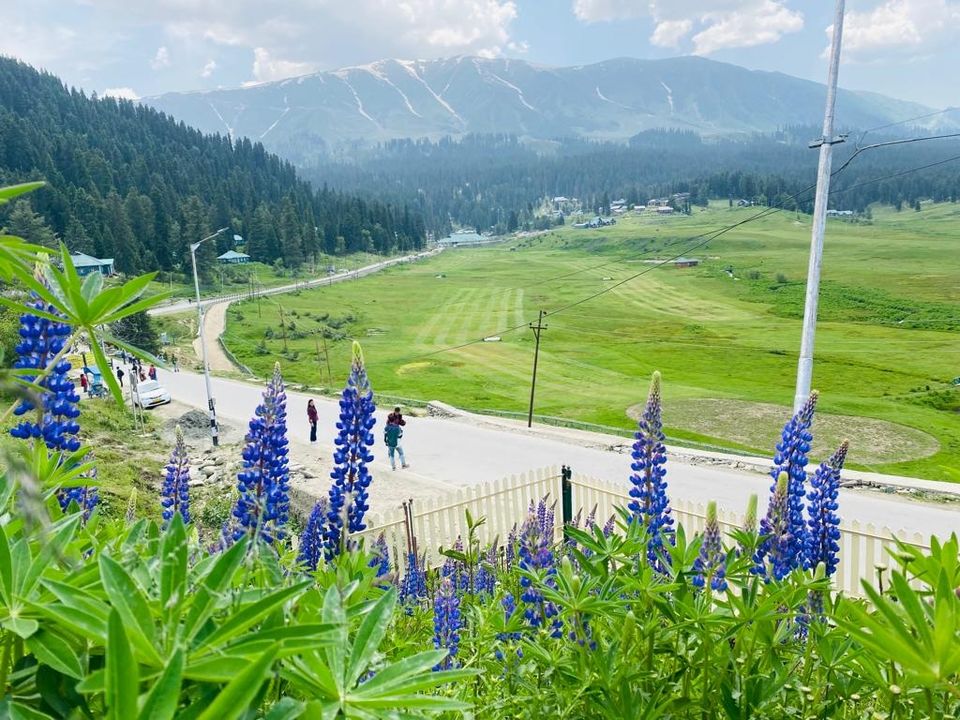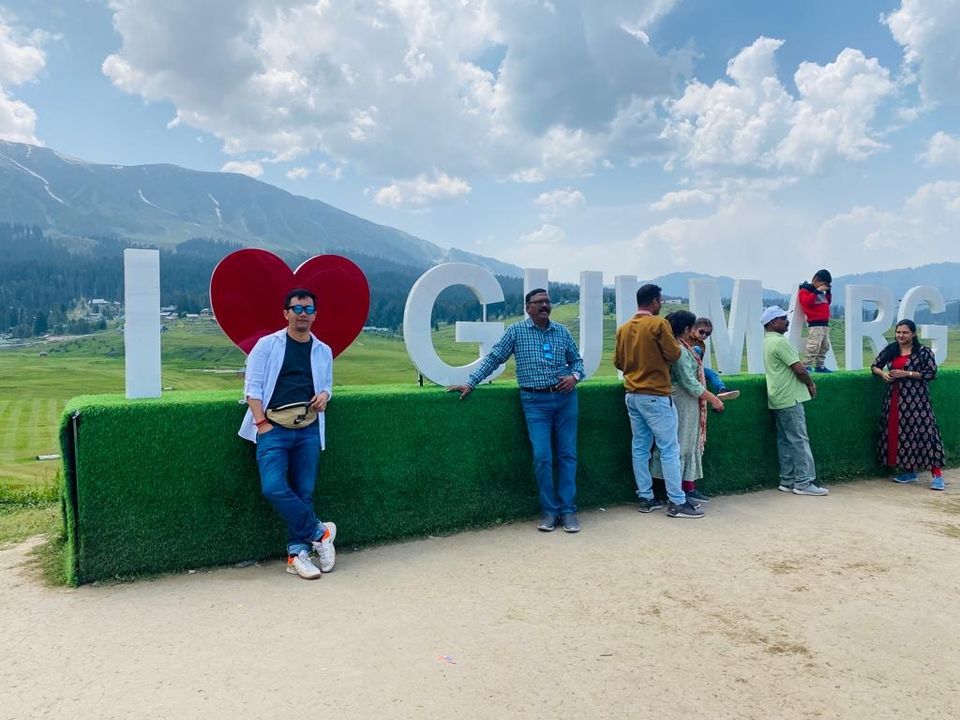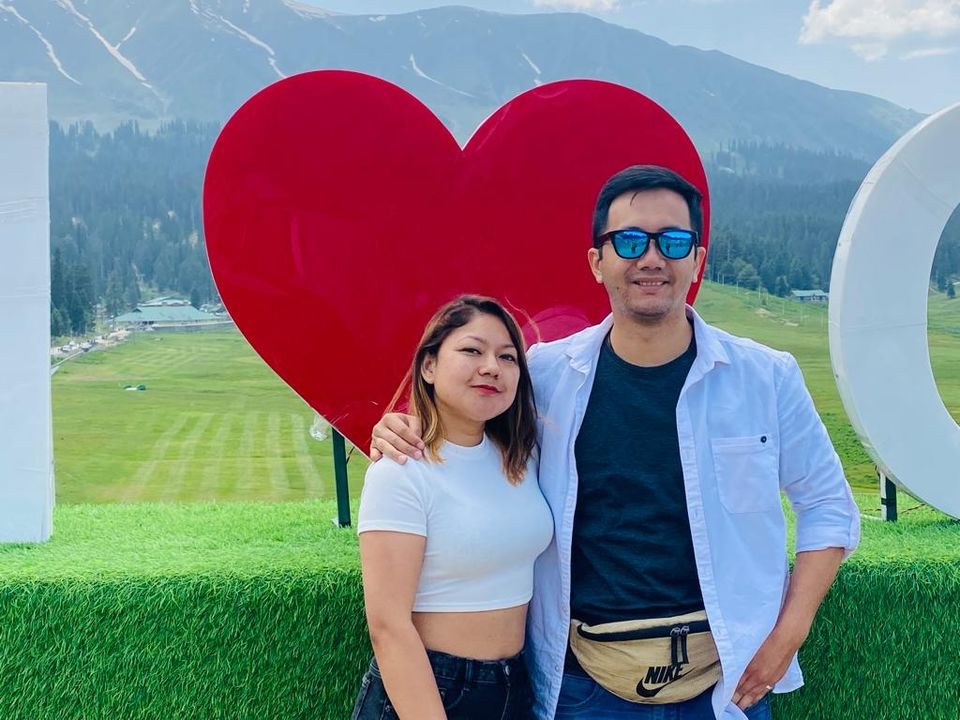 After a few minutes, we left Gulmarg for our hotel.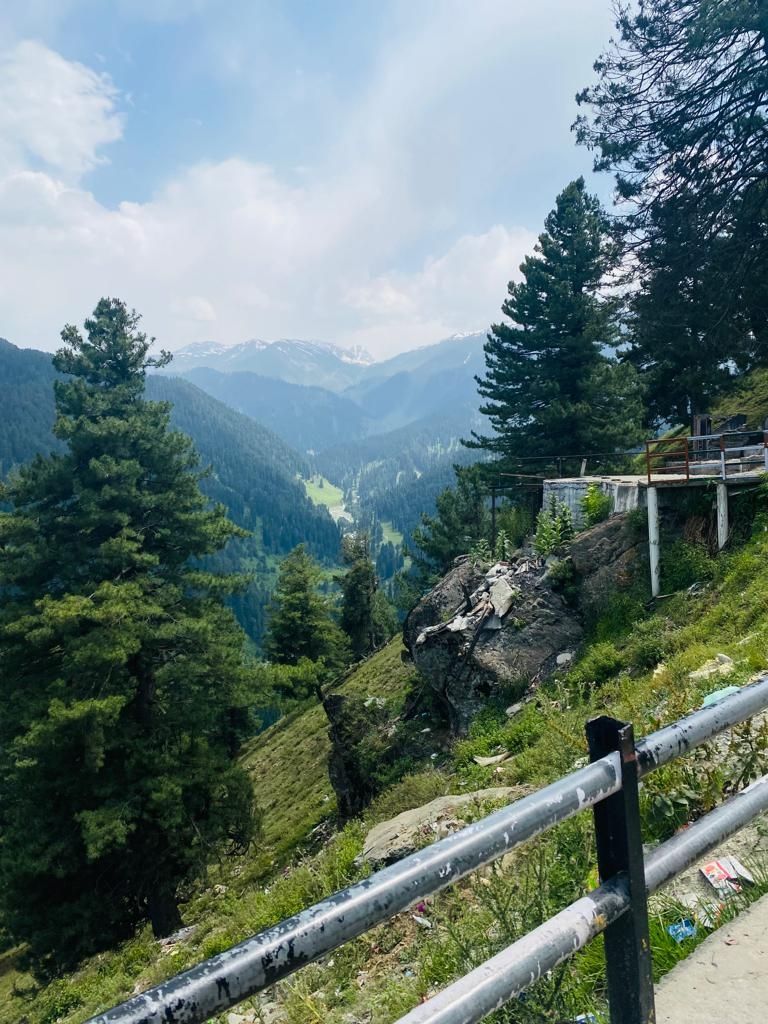 We had our lunch in a restaurant named Payam. The Wazwan it serves is definitely worth a try, really rich in flavours.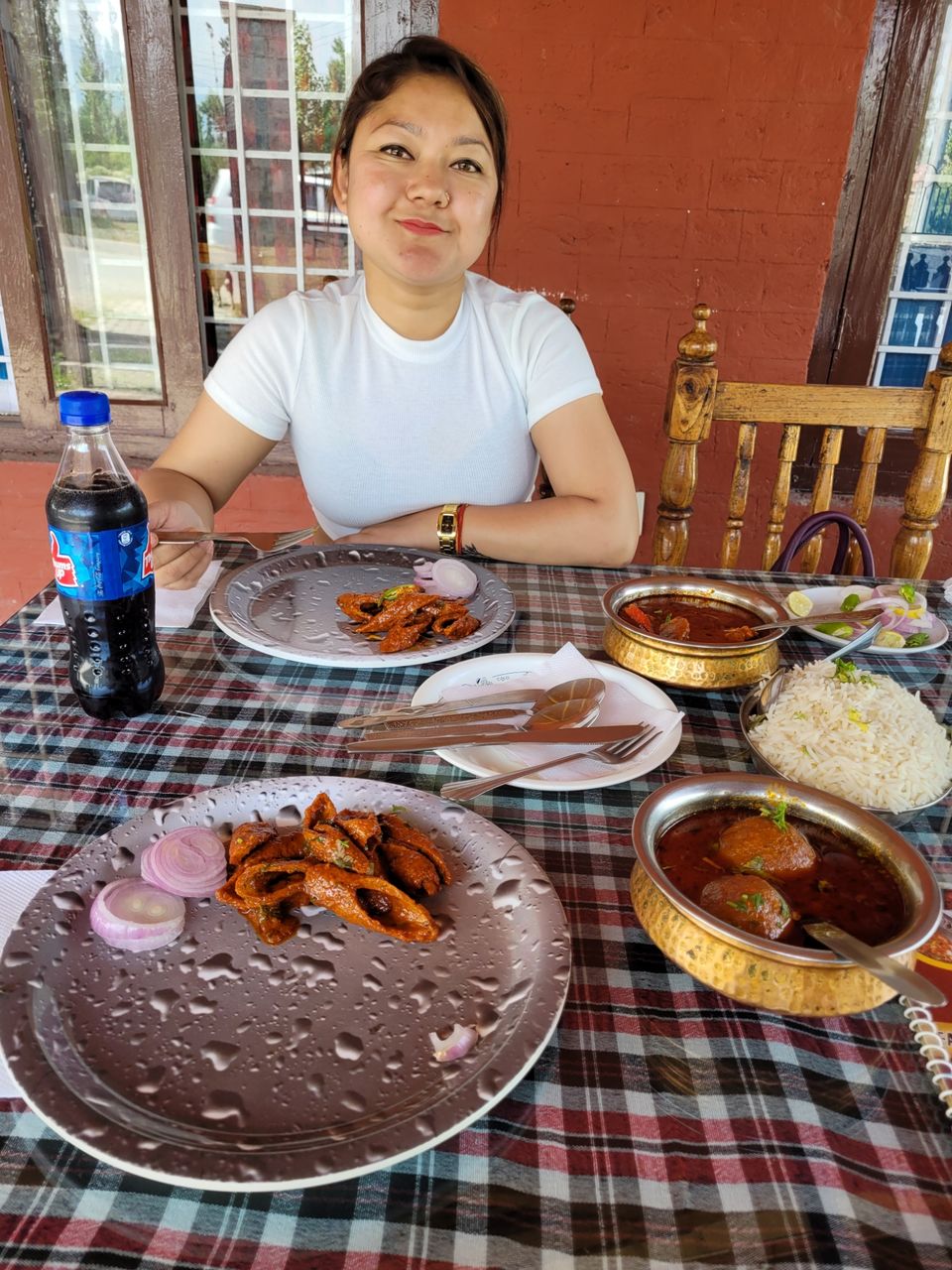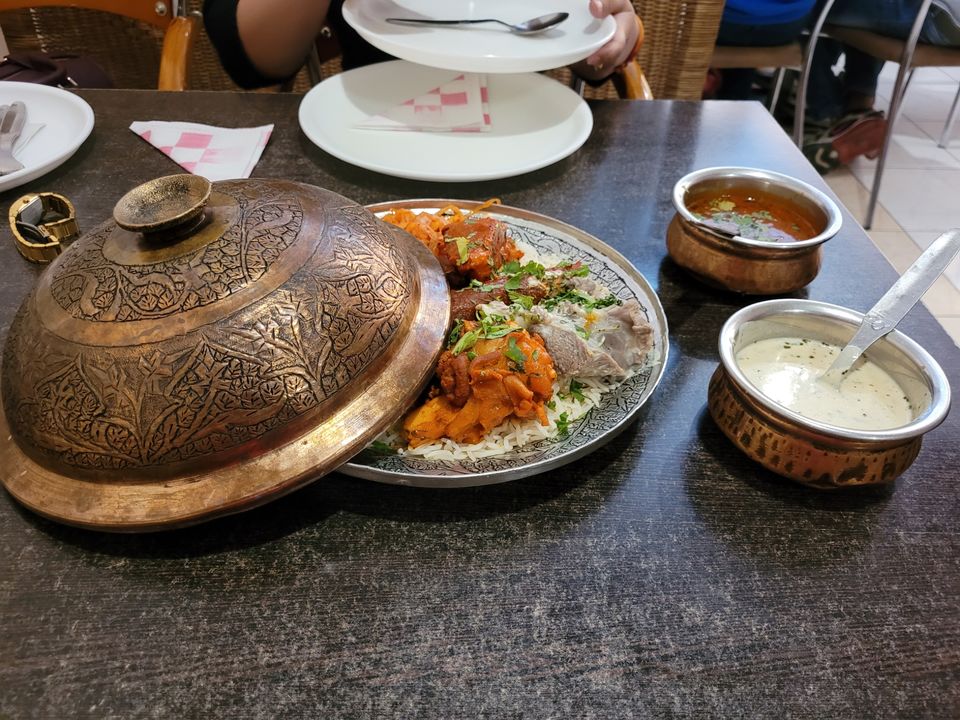 The rest of the journey was uneventful. It was the last day of the trip.
We gathered our belongings, packed them our bags and left the hotel at 10am, since we had a flight to catch at 1 pm. However, once we reached the airport we got to know that our flight was delayed by an hour.
At 2.30, we boarded the flight and safely landed in Delhi.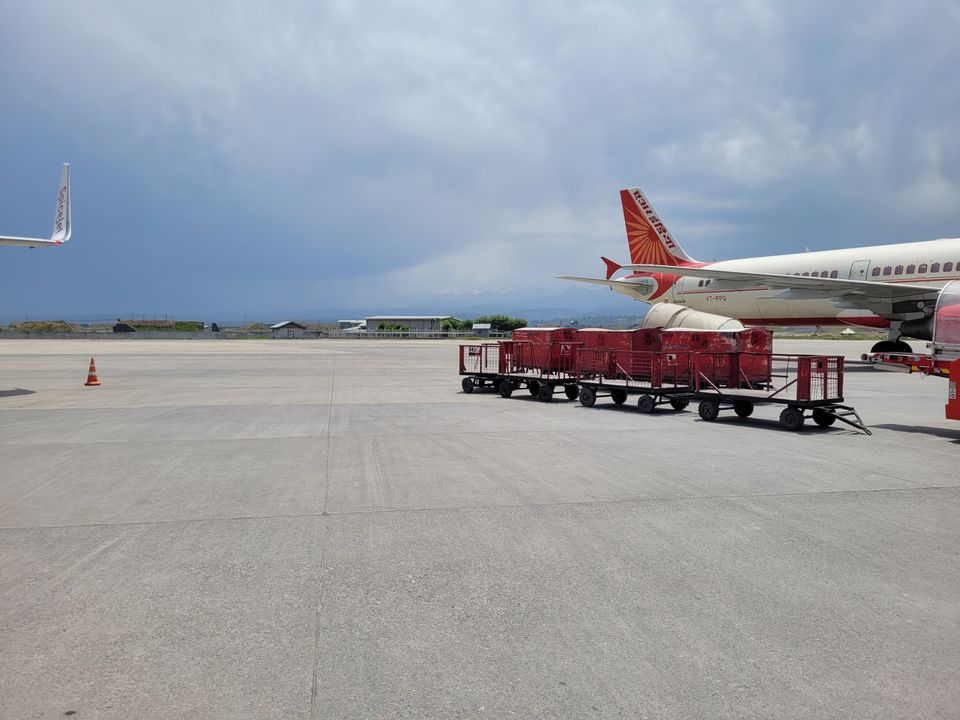 Tips for visiting Kashmir
- There will be plenty of touts everywhere who'll force their goods or services down your throat. Say a firm no, don't be afraid.
- Double check with the locals what the touts or guides tell you about any place, chances are there's an internal racket going on to con you.
- Quoted prices are inflated, always bargain to get a reasonable amount.
- Everyone will ask for tips, please oblige only if you're happy with the service.
- If you hire ponies from Pahalgam, only Lake Tulian and Baisaran are worth visiting. The operator will force you to visit the rest of the sites, but trust me, they are not worth the time and money. Preferably try to hire a taxi for Aru, Betaab and Chandanwari.
- Book Gondola tickets in advance as they get sold out fast.
- Out of Shalimar Bagh and Nishat Bagh, choose only one as both are very similar. The spare time can be used for some other place.
- There's a strong union presence in every tourist place you go, Gulmarg, Pahalgam, Sonamarg. The task of hiring a vehicle from Srinagar to the aforementioned places and then being forced to book a cab to go further inwards will be frustrating and leave a bad taste. Be mentally prepared for that.
- Kashmir is not cheap, everything is expensive, have a good budget.
Journey
3-7 June 2022