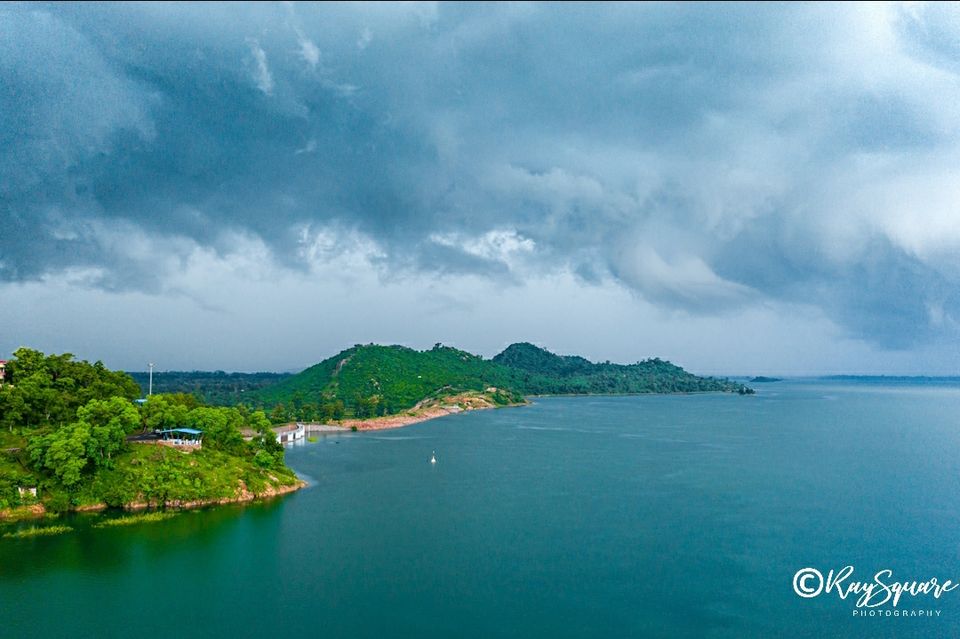 KHUTAGHAT DAM (Bilaspur, Chhattisgarh, India) :-
"Khutaghat Dam" is One of the Famous tourist Place. It is located at a distance of 12 km from the city famous for the Ratanpur ruins. The Khutaghat Dam has built a dam on the calm bank of the Kharang River and helps in the irrigation process of the entire area.
If you visit Khutaghat Dam, you will be enchanted by its impeccable beauty. And the surrounding forests and hills are an added attraction boost for this dam. And it is a beautiful picnic spot where thousands of tourists come every year to see this beautiful scene. A story called Khuntaghat when the dam was not cut down the forest of drowning. Then there was no cost of forest or wood. Later in the water, its stub or what was called a peg, remained in the water. They used to hit the fishing boat. Later on it was called Khuntaghat. The last tree among them was that of tendu. When the dam dried, people would cut it, so strong that the ax would blow. It had a beautiful strong stick. The rich people of the surrounding villages are still kept in this black stick with a silver or brass ring.
You may also like to read: bhakra nangal dam
You can easily reach Khutaghat via Bilaspur-Ambikapur highway.
#Bilaspur #chhattisgarh #landscape #khutaghat #india #clouds #backpacking #droneshots #view