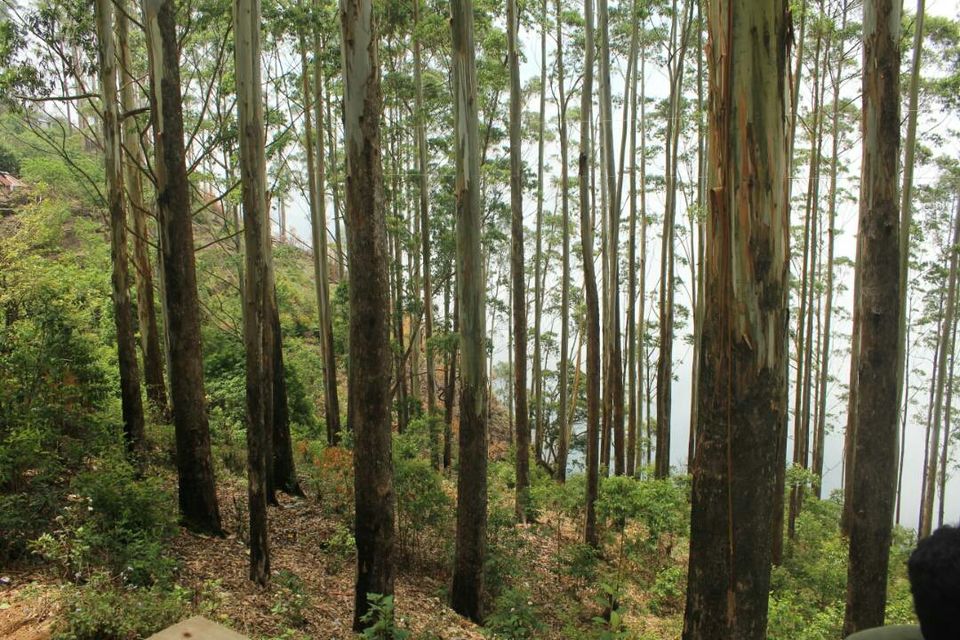 After being fed up with the melancholous monotone of our lives me and four friends started at around 8.30 PM from Trivandrum.
The plan was to hit the nagercoil- bangalore NH7 and have a good long ride
NH7 is one awesome road for motorcycle freaks to hit on(especially at midnight).
Though it was monsoon season the rain Gods did show mercy on us till we reached Kodai.
Two of my buddies Abhijith and Jerry were already waiting for us at Kodai to take us on by surprise.
We unbagged at a Dormitary right next to one of the limelight places in Kodai The Coaker's Walk.
The dormitary was one of the best things that happened to us in Kodai.
The place was cheap but very clean for a cheap stay.
We took a nap and started off to explore Kodai.
We decided to visit Coakers Walk around dusk since it was nearby.
So we headed for the infamous Kodaikanal Lake.
But,to our dissapointment,to meet us over there was the ghost of a once glorious tourist destination.
Having visited the Naini Lake in Himachal Pradesh,for us Kodaikanal Lake was a sheer dissapointment.
The tourism in Kodai was incomparable with the well-planned and neatly kept tourism at Naini.
We had our breakfast from a street wala near the lake.
If you are on a budget travel then you get the very nutritious yet cheap food  item at Kodai,The Bread-Omlete Combo!!
From there we decided to go to the less known but more beautiful vattaikanal which was around 10 km from Kodai.
The place was a valley with a lotof beautiful scenaries in and around it.
Since it was a season time the place was very overcrowded and dirty.
At that moment that tought flashed into my mind that this place is quite too much overrated for a tourist destination.
We started to descend the narrow passage to Dolphin Rocks,Suicide Point,Echo Point and a hell lotof other offbeat spots.
All the places where serene and beautiful,a sortof peace slowly crawls into us if we are ready to spent a little time alone away from all the hustle which surrounds you.
But now when I retrospect about Vattaikanal,it seems that I was wrong, that place was pretty good, since it had a great deal to offer for nature lovers and photograhers.
The Dolphin Rocks is a great place where you can test how much afraid are you of Height!!At the same tym it can also be a place where you get over your height phobia.
From Vattaikanal we visited the good for nothing Guna caves,some more viewpoints and then the lake again.
Then we met our next door guests and quickly formed a rapport with them.It was a couple on a vacation.The dude was a model and the girl was a flabby  banker...quite odd isn't...even we tought the same....then again thats the thing with travel, meeting people...random, and strange people.
They informed us that, they visit this place and the very same hotel often so it wont be a problem to arrange a small blast during night....and thus that night we sang and danced and laughed and shared our happiness in that bonebiting cold,around that campfire we made by taking all the effort in the world.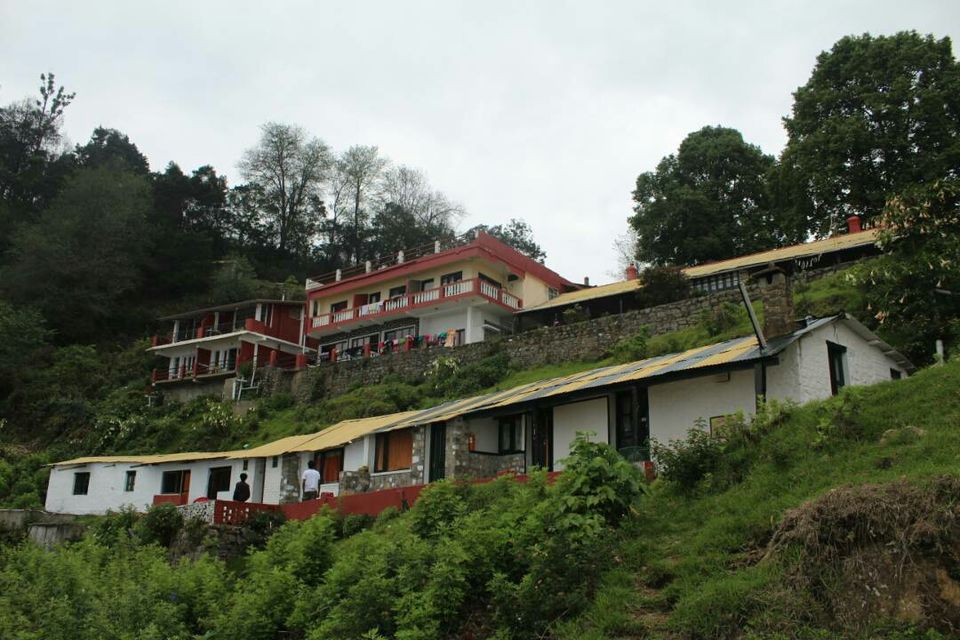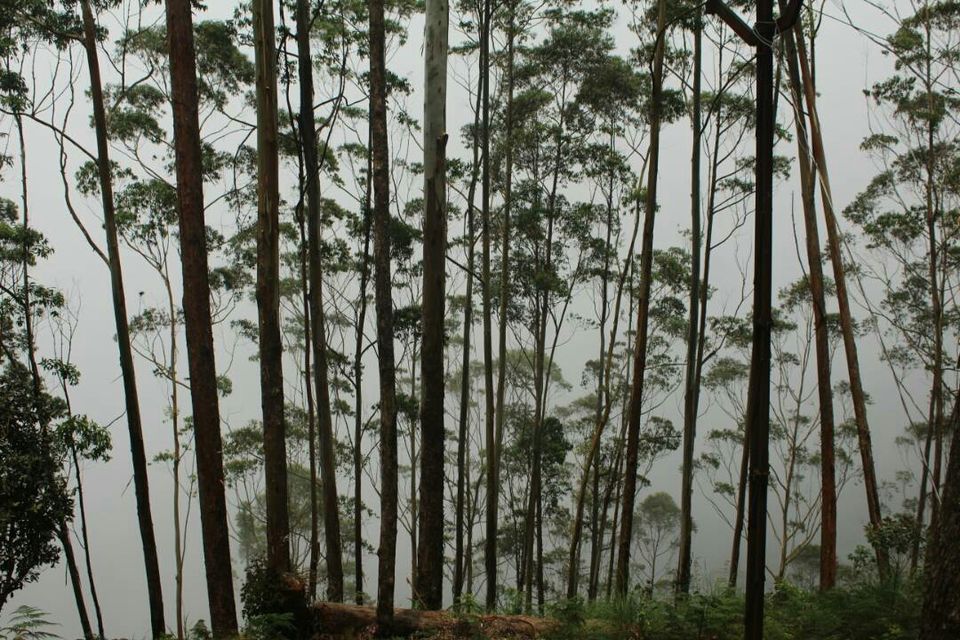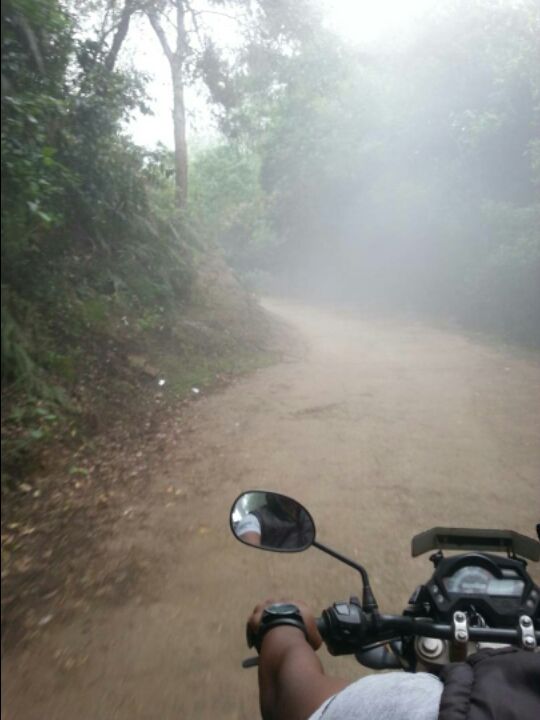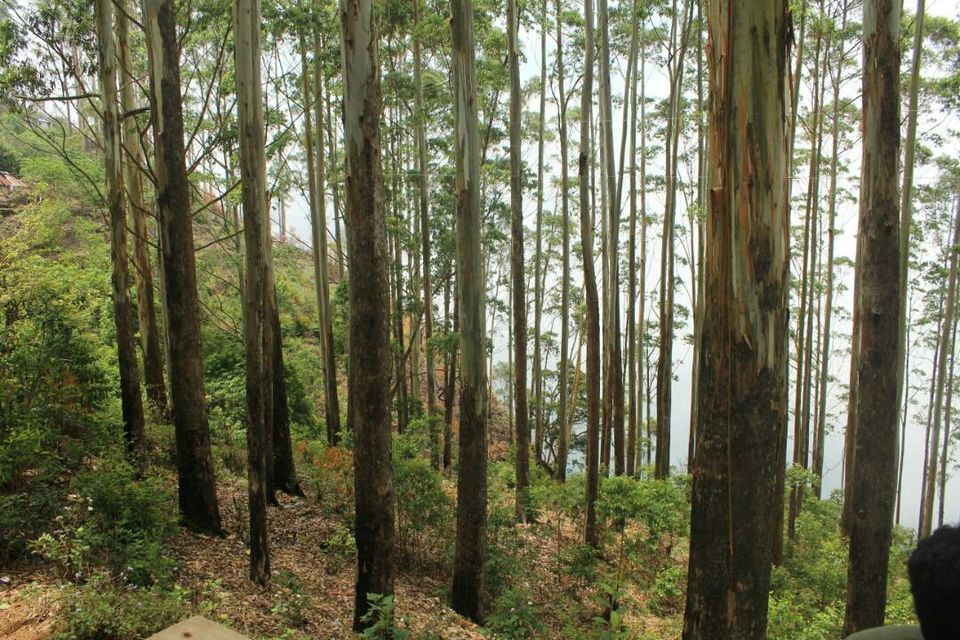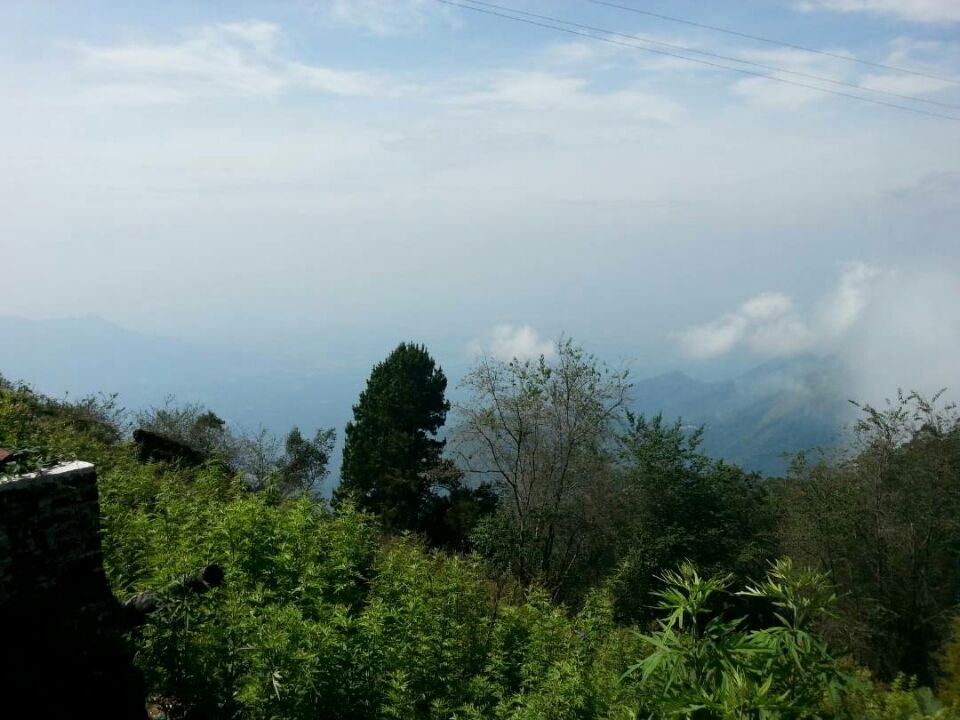 The next morning i woke up into one of the most beautiful scenes ever....my room was overlooking the valley...and that heavy mist lifting up from there was a marvellous sight.
Then we headed for coffe and breakfast.
The Tamil Nadu food which is famous for its spices was a feast in this cold.
Then we moved to the other less famous sites in Kodai just for the namesake of visiting them.I decided to go everywhere because,by this time i was quite sure that I will come to this wreck of a beautiful place again,and the next time i don't wanto go anywhere else but my room and Vattaikanal.
The pine forest was pretty good.
The infamous location of a myriad kollywood,mollywood and bollywood movies, this place was not bad at all.
But my fellow travellers out there,I can tell you one thing it is not about what u read or what you see in Kodai that matters,its solely the feel and the cool air that welcomes you that really matters.After all its during this travel I figured out that its not at all about how scenic a destination is, its just about how beautifully it plays it charm on our minds....and helps us on this Pursuit Of Happiness called,Life.