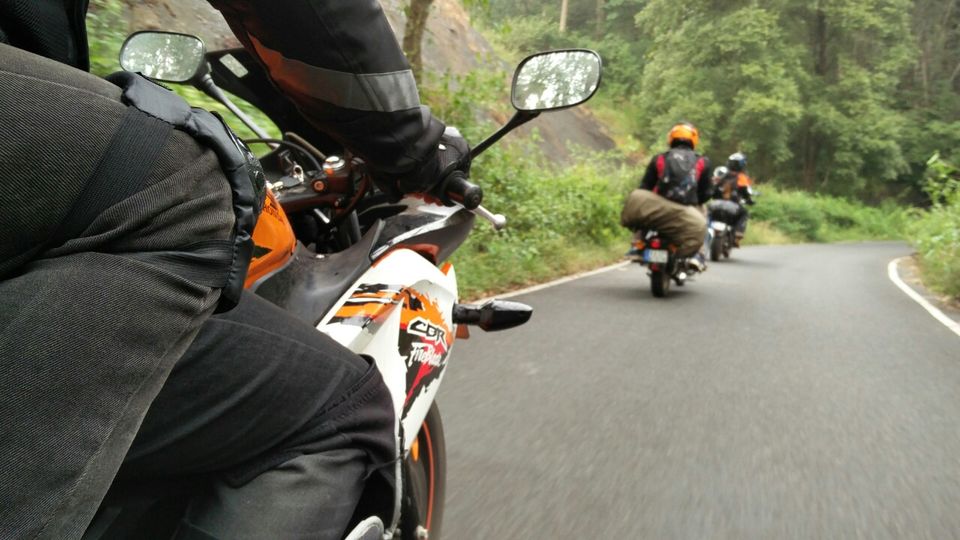 Ballari to baindur (424km) :
Departure from ballari at 6am. We had packed our bags the previous night and did some finishing touches to the bags n bikes.we were a gang of 6 enthusiastic medical students. The excitement woke us up on time and kept us going on the first day. First stop was for breakfast at hospet. Worth to mention that Breakfast at local hotels are cheap yet tasty. Thereafter route from yellapur to ankola was one of the best routes we've encountered, its got long wide curves at every corner and Most of this route to baindur has some towns. So, it gets busy and travelling becomes slow.. But still We managed to reach baindur by 6.30pm, just in time for sunset. There We Stayed at a forest officer guest house. Imagine a cottage with a stunning view of the sea and backwaters, in the middle of a forest! Sunrise here was pure bliss! Theres even a private beach nearby filled with coves and rocks. The whole area was almost serene .With the local restaurant serving great seafood, just made my day even better. Fish fry and curry are a must -taste!
Tip: carry water and stay hydrated. The weather gets really hot in some areas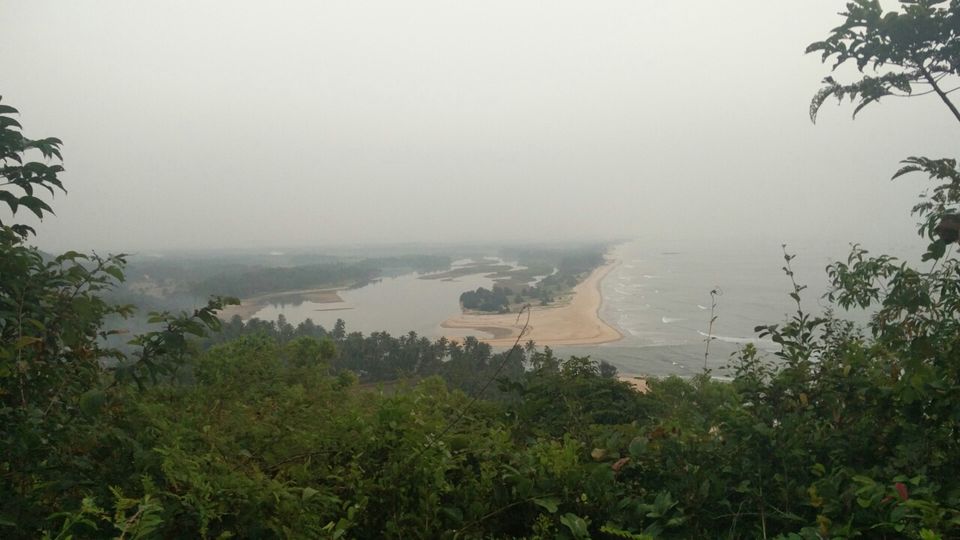 Baindur to payyanur (231km):
Our plan was to go all the way to thrissur, but it had to be altered as the traffic across this route hinders traveling fast. This route takes you through towns mainly. The national highway leading to mangalore is best for putting your bike to the test! Do treat your tastebuds at the cafes and restaurants in mangalore! After a bit of preparation and rest , we headed to bakel fort. Kasaragod, the Northern most district of Kerala is renowned as the land of gods, forts, rivers, hills and beautiful beaches. The imposing fort at Bekal is one of the largest and best-preserved forts in Kerala. Its easy to find the fort once you reach kasargod. We spent a pleasant evening there and Then halted at payyanur for the night. Lodges and homestays arent hard to find in this town.
Tip: knowing malayalam helps you talk to locals and find cheap stays in and around payyanur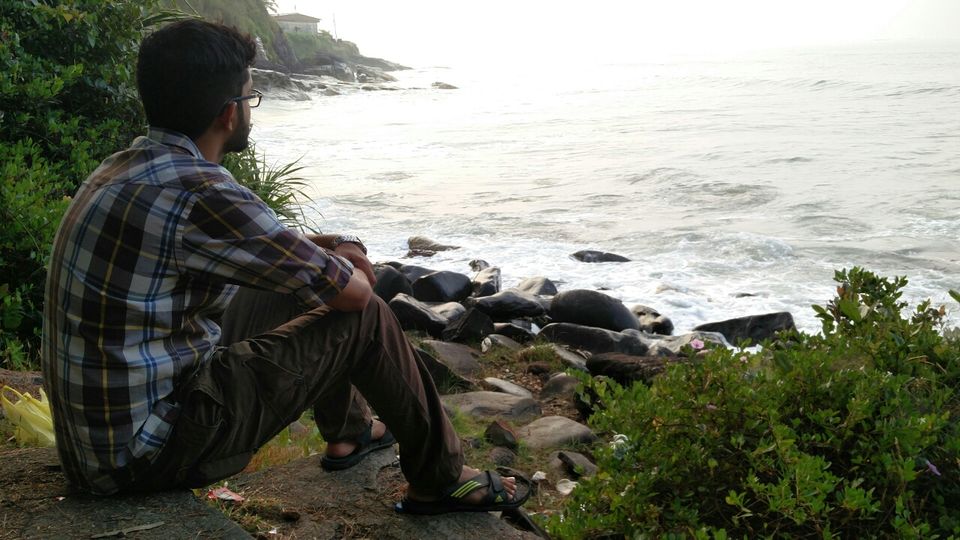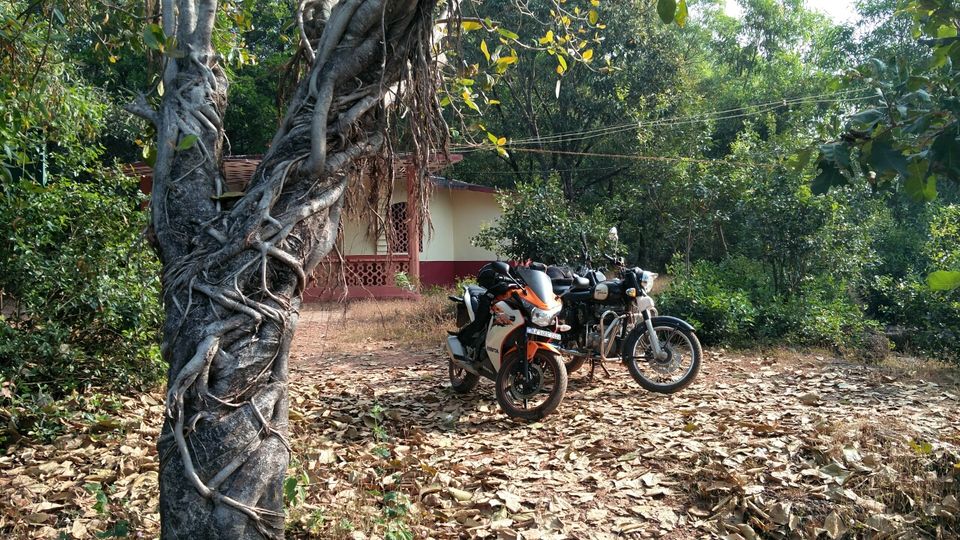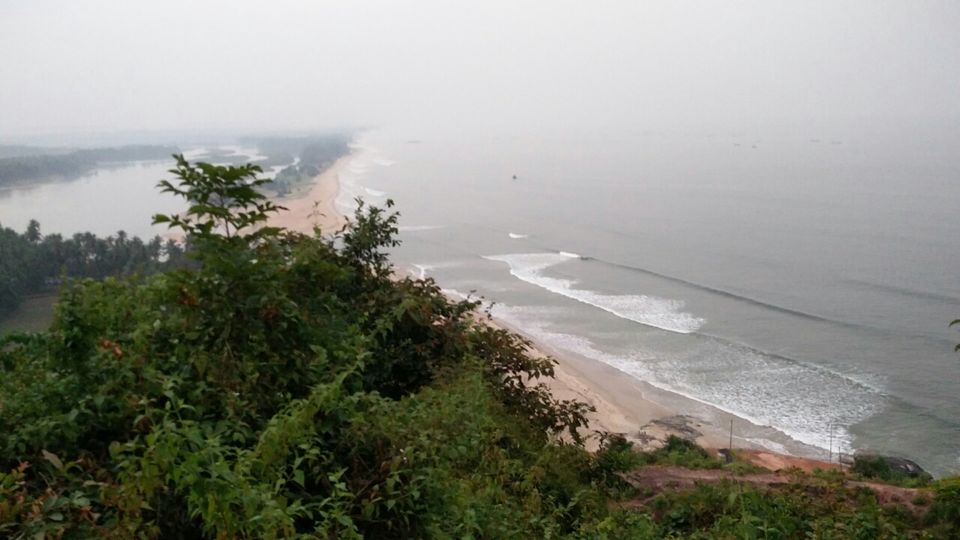 Payyanur to thrissur (250km) :
Road to calicut or kozhikode is filled with twisties and forests. Though the road is 2 lane, its still a treat to drive on. It Always keeps you on your toes. No trip to calicut is complete without a chicken biriyani at the world famous PARAGON hotel! By having The biriyani, suleimani and milk sarbath you are having a slice of calicut culture which dates back to the olden days. A ride on the jhangar boat in beypore is also a novel experience. Thrissur is just about 120kms from here. Easily accesible yet confusing once you reach the city. So we rode as a group in the thrissur city. The city is built around the vadakunnathan temple. The vadakunnathan temple is an ancient hindu temple dedicated to lord shiva. This temple is a classic example of the architectural style of kerala and has monumental towers on all four sides and also a kuttambalam. Mural paintings depicting various episodes from mahabharata can be seen inside the temple.
Tip: Guruvayur temple is just 27km from thrissur city and can be covered easily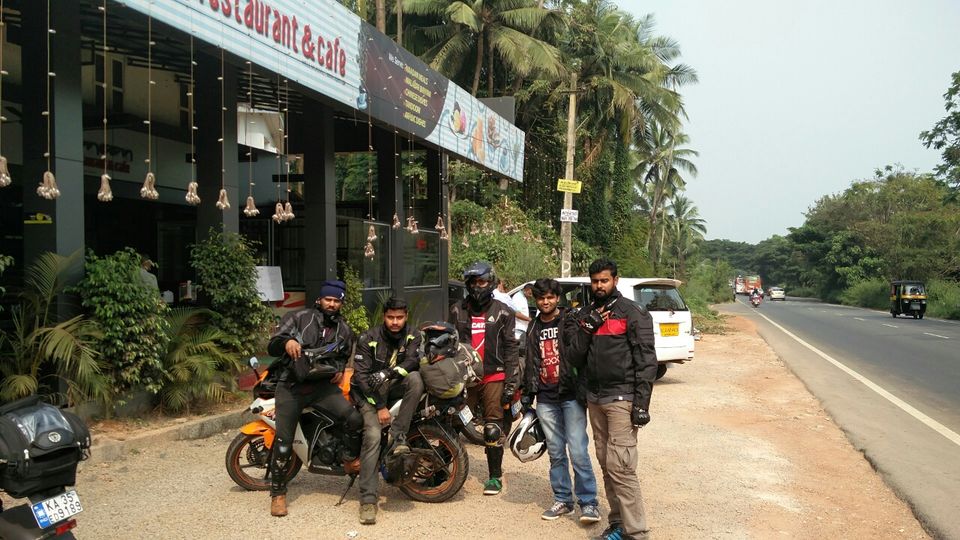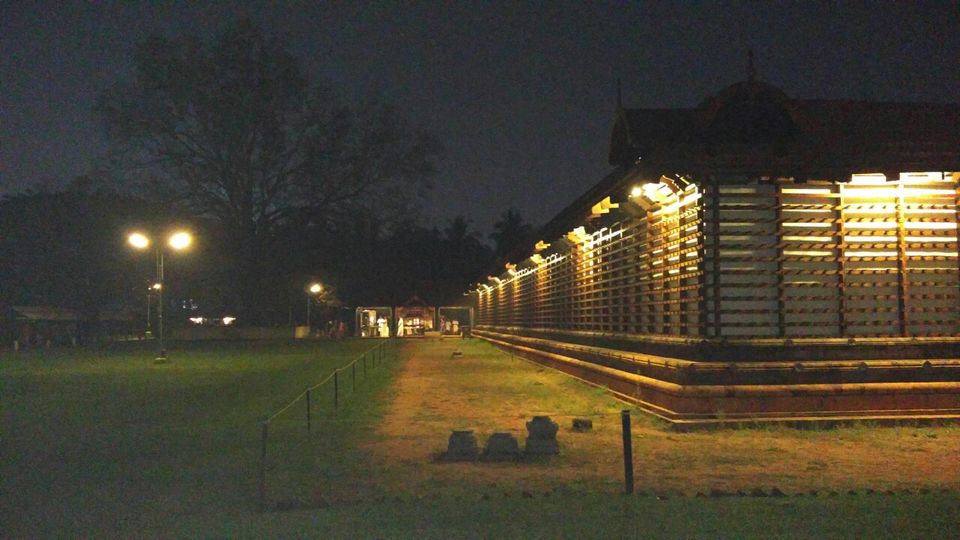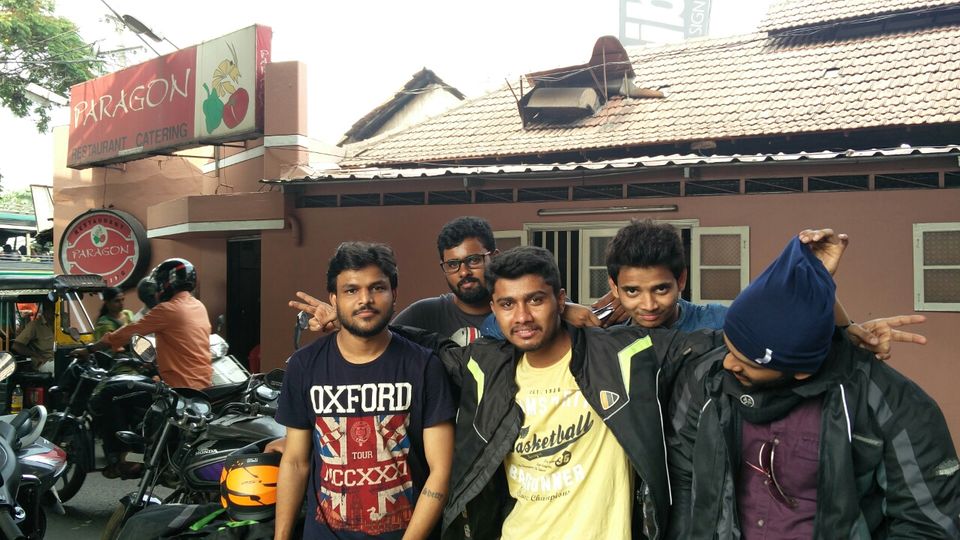 Thrissur to udumalpet (219km) :
We took a detour from thrissur and took the chalakudy to valparai route. This road is one of the most scenic roads in the country and takes 2hrs to drive and considered as one of the best for biketrips. The road is narrow and challenging. Itl be a big miss if you are nearby thrissur and don't ride on this road! Athirapally waterfalls is a must go area if you like photography and a dip in the meandering pools. The fast currents will surely make you refreshed! Udumalpet is a great place to stay on the way to kodaikanal.
Tip: cover the reserve forests in 2hrs. You will attract fines for delays. The cops regularly check vehicles on this route. Have all your documents. We were caught!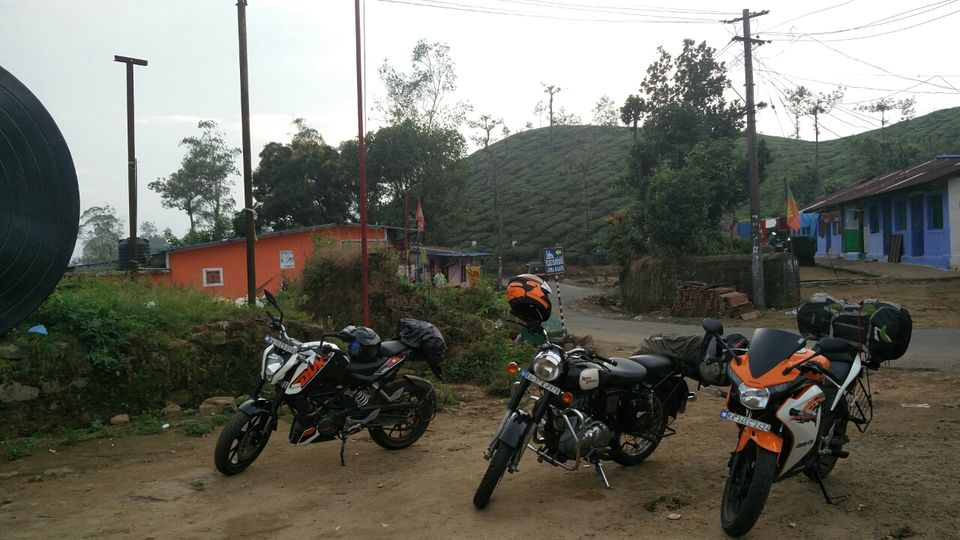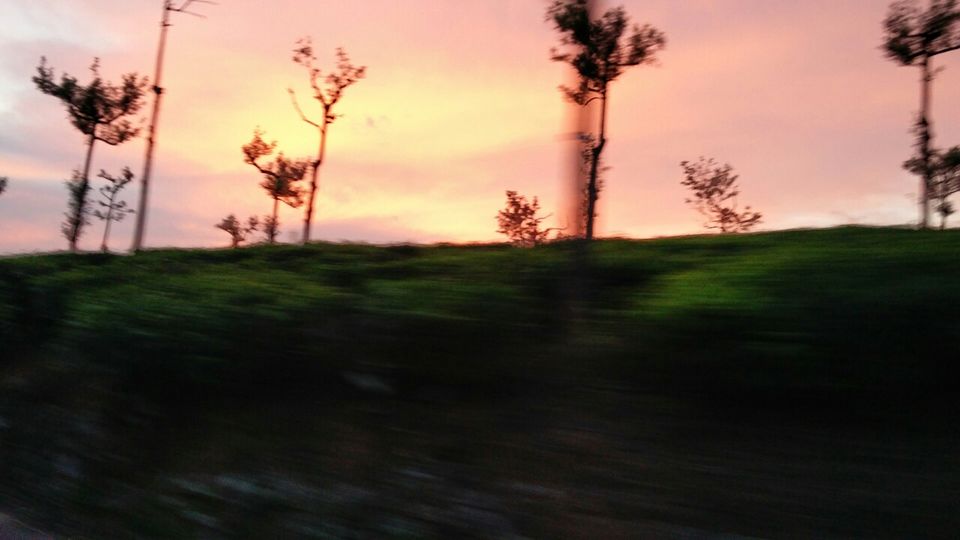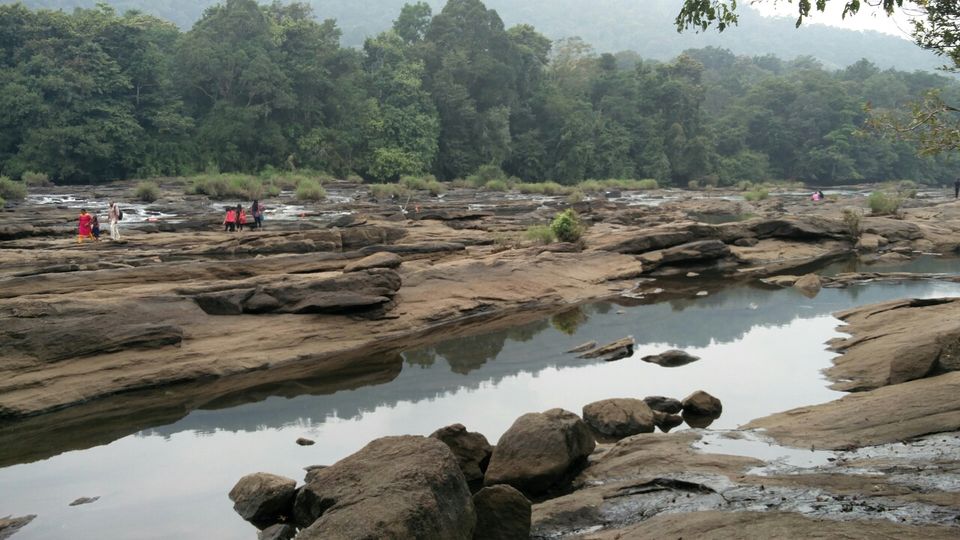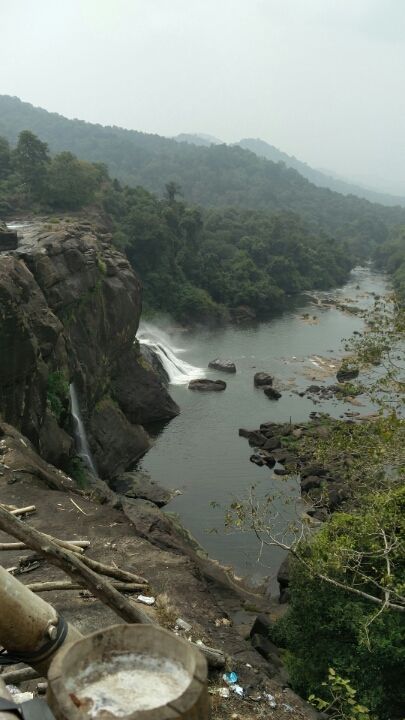 Udumalpet to kodaikanal (100km):
We reached kodaikanal by 1.30pm in the afternoon. This misty hill station, 120km northwest of Madurai in the Palani hills, is more relaxed and intimate than its big sister Ooty (Kodai is the 'Princess of Hill Stations', while Ooty is the Queen). It's not all cold either; during the day the weather can be more like deep spring than early winter. Centred on a beautiful lake, Kodai rambles up and down hillsides with patches of shola forest, unique to the Western Ghats in South India, and evergreen broadleaf trees like magnolia, mahogany, myrtle and rhododendron. Another of its plant specialities is the kurinji shrub, whose lilac-blue blossoms appear only every 12 years: next due 2018.
Tip: check out multiple stays before you choose one. Vattaikanal is a good area if you like to stay away from the hussle and bussle of commercialisation and tourism. The cottage owners provide campfires and hotwater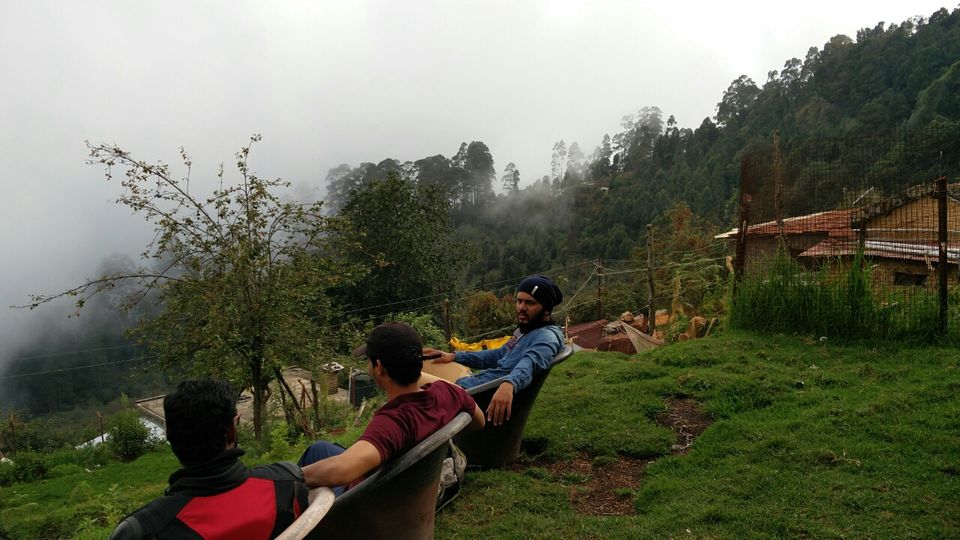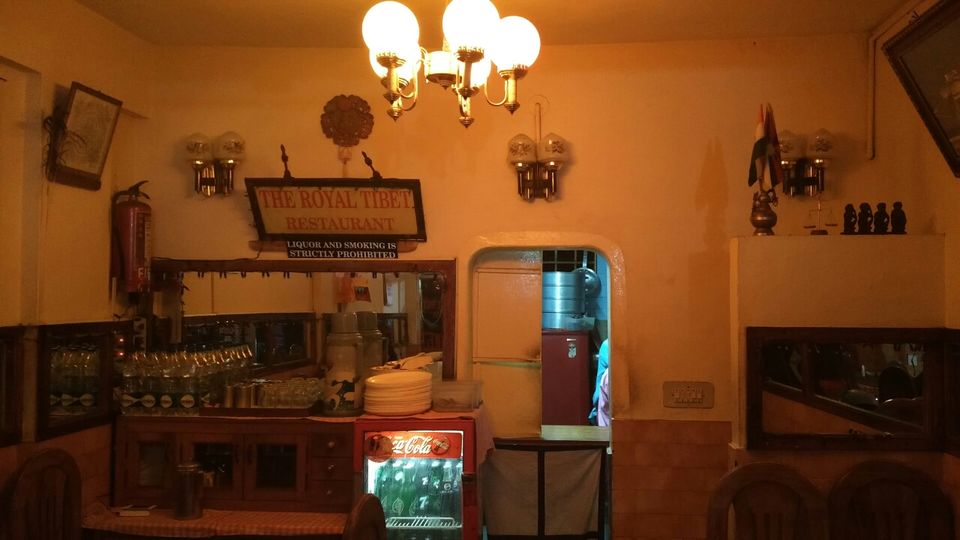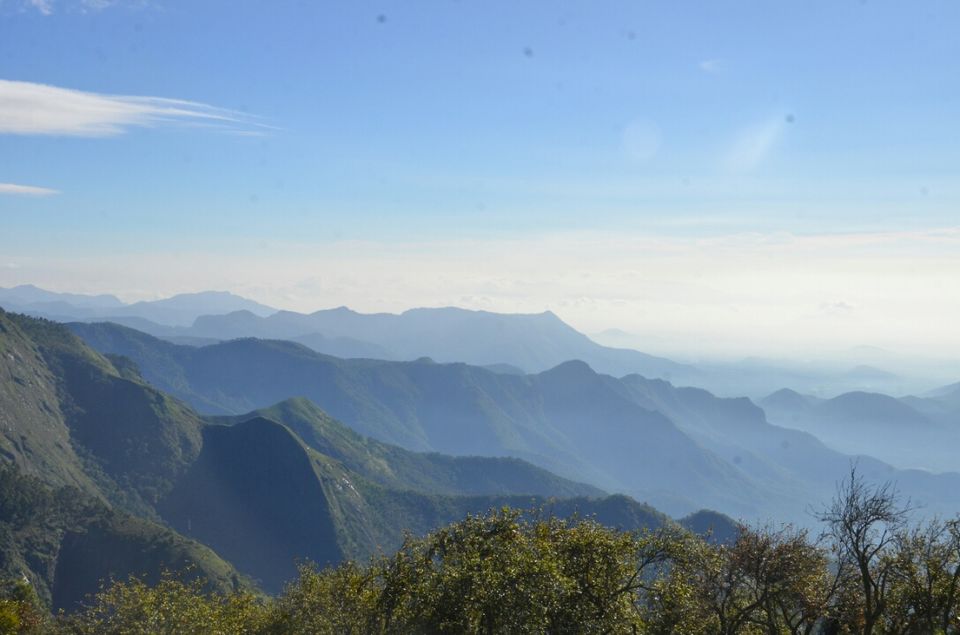 Kodaikanal to rameshwaram (282km) :
After a quick visit to the tourist places in and around kodaikanal, we packed our bags and headed to madurai. We had a darshan at the madurai meenakshi temple. The temple forms the heart and lifeline of the 2500 year old city of Madurai. The temple itself is very vast and complex with many small temples inside.
Rameshwaram is almost 170km from madurai and it is also a temple town in every sense. Pamban bridge is 2.3km long connecting rameshwaram to the mainland and offers great scenic views of the coastline and fishing boats.
Tip: theres no speedbreaker on the road to rameshwaram!
Rameshwaram to nagapattinam (265km) :
We reached dhanushkodi which is just 23km from rameshwaram. The sea bridge built across the sea towards srilanka by Lord Rama is believed to start from here. This point is the the South most tip of the Rameswaram Island. (This point is said as Arichal munai in Tamil).The Ram Sethu or Adam's Bridge, a chain of limestone shoals 48 km long that once linked Rameswaram in Tamil Nadu with Mannar in Sri Lanka's northwest. The Ram-sethu structure is destructed and its connection gets cut by lots of natural calamities such as hurricane and tsunami.
Recent NASA satellite images show clear pictures of the broken bridge that Hindus believe was built by Engineer Nala with the help of vanaras (army of monkeys) for rescuing of sita from the demon king Ravana.
Ram sethu point can be reached by walking across the sand or by hiring jeeps or maxicabs. We drove to nagapattinam next. The roads were almost untraceable as there were heavy downpour. Therefore Our journey was made short and we rested at nagapattinam for the night.
Tip: make sure you brush up your tamil as the taxidrivers charge more or cheat tourists at dhanushkodi. Be ready to bargain and argue!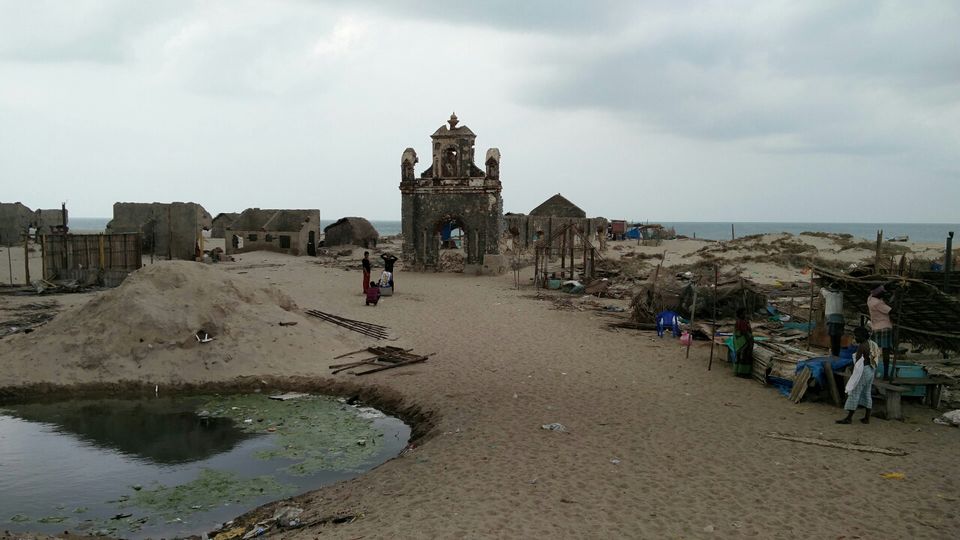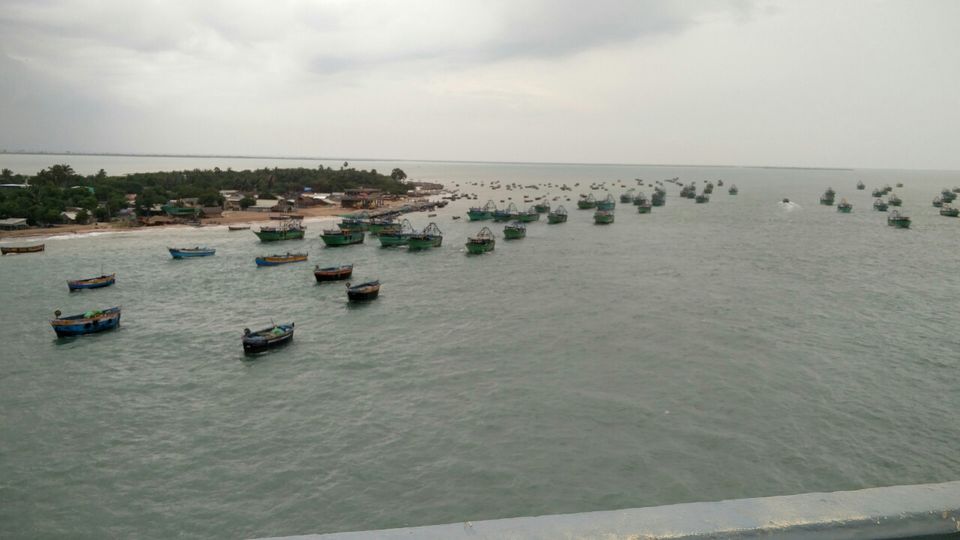 Nagapattinam to thiruthani (318km) :
We reached pondicherry by 2pm. Had coffee at the Le Cafe at the promenade road. The promenade road gets closed to traffic at 6pm and is used by walkers and runners alone. The french architecture and the canal which separates the french and tamil areas are so evident. We Took a tour of JIPMER and made our way towards the ECR. The ECR or east coast road is one of the best roads we've encountered so far. Complete with reflectors and dividers, its a treat to ride on it at night. Be wary as the cars zoom past you at 100kph! After dinner at a roadside motel, we headed towards thiruthani. Stayed there for the night after reaching there at 1.30pm!
Tip : theres always something happening around pondicherry. Surfing festivals, sunburn concerts. So ask around to know more about them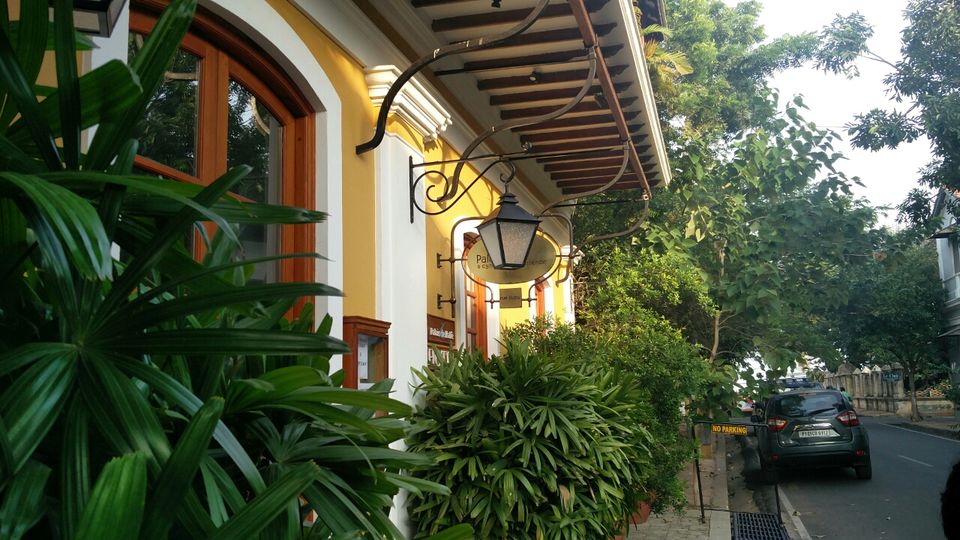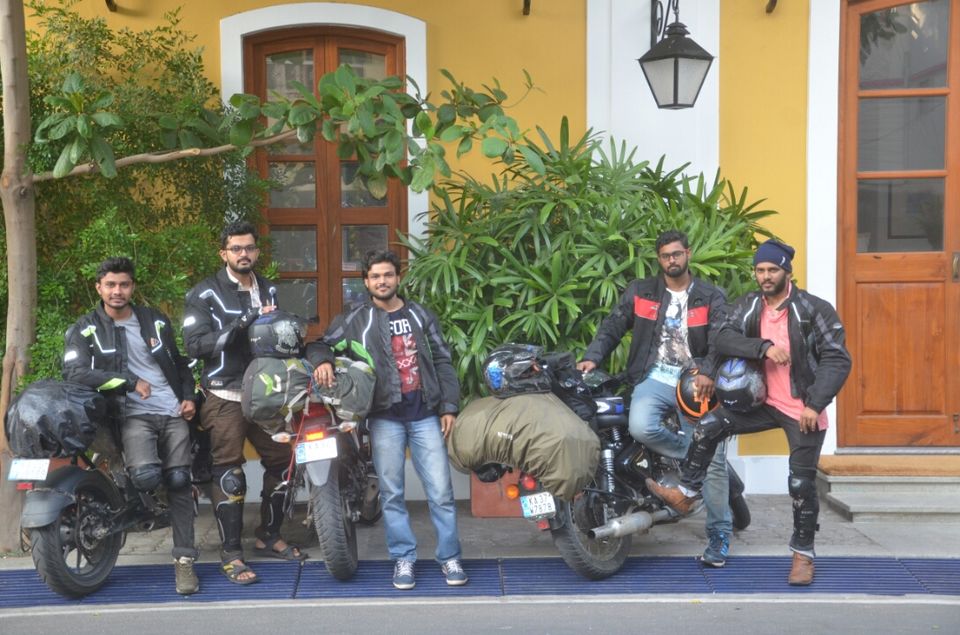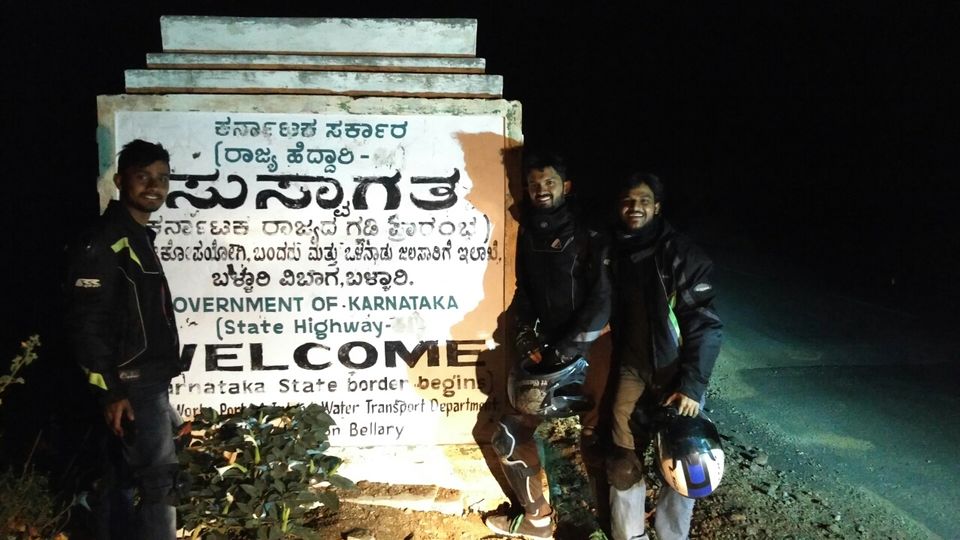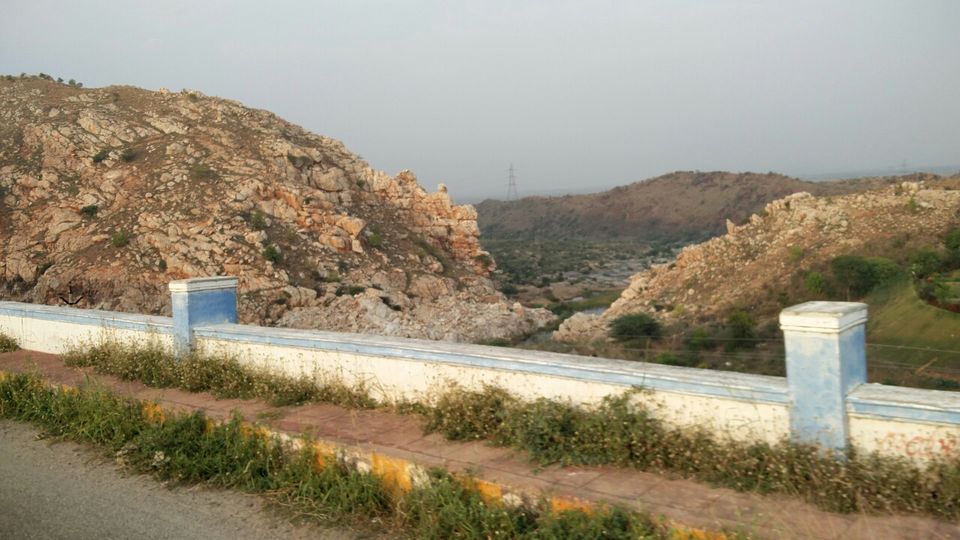 Thiruthani to ballari (431km) :
The last day was a sore and boring one. Not many places to see. Just a long ride back home. The roads were some of the worst we've encountered. We reached tirupati temple town by 12pm and headed towards kadiri. After about 9hrs of riding. We finally reached ballari by 10.30pm!
The odometer read 3050kms! This was the longest trip i have taken on bike!