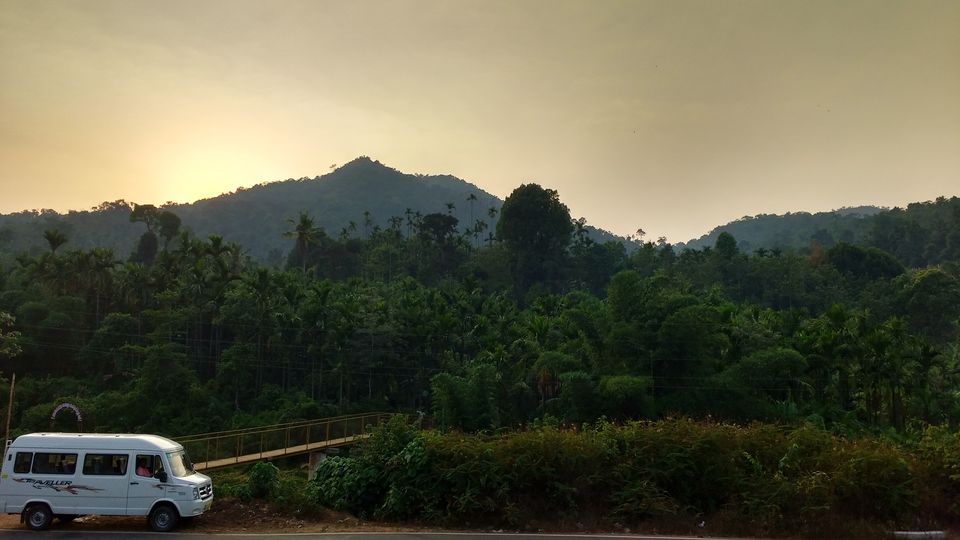 My school friend suggested this trek and we asked a bunch of other enthusiastic people to come along with us . Voila ! We had our trek team complete with 11 members.
The plan was to start around 8 at night and pick everyone up from their respective places. After everyone got on board , there was the usual drill. Grab a seat, get comfortable and play good music. We were all set for the night. Around 2 or 3 in the morning we had entered chikmaglur and that's when it started getting really chilly. We were freezing due to the cold wind outside.
It was pitch dark and foggy.
We all took our jackets out to save from the cold . Around 4-5 am, our traveller stopped. Our tyre had gotten punctured and there wasn't a spare one.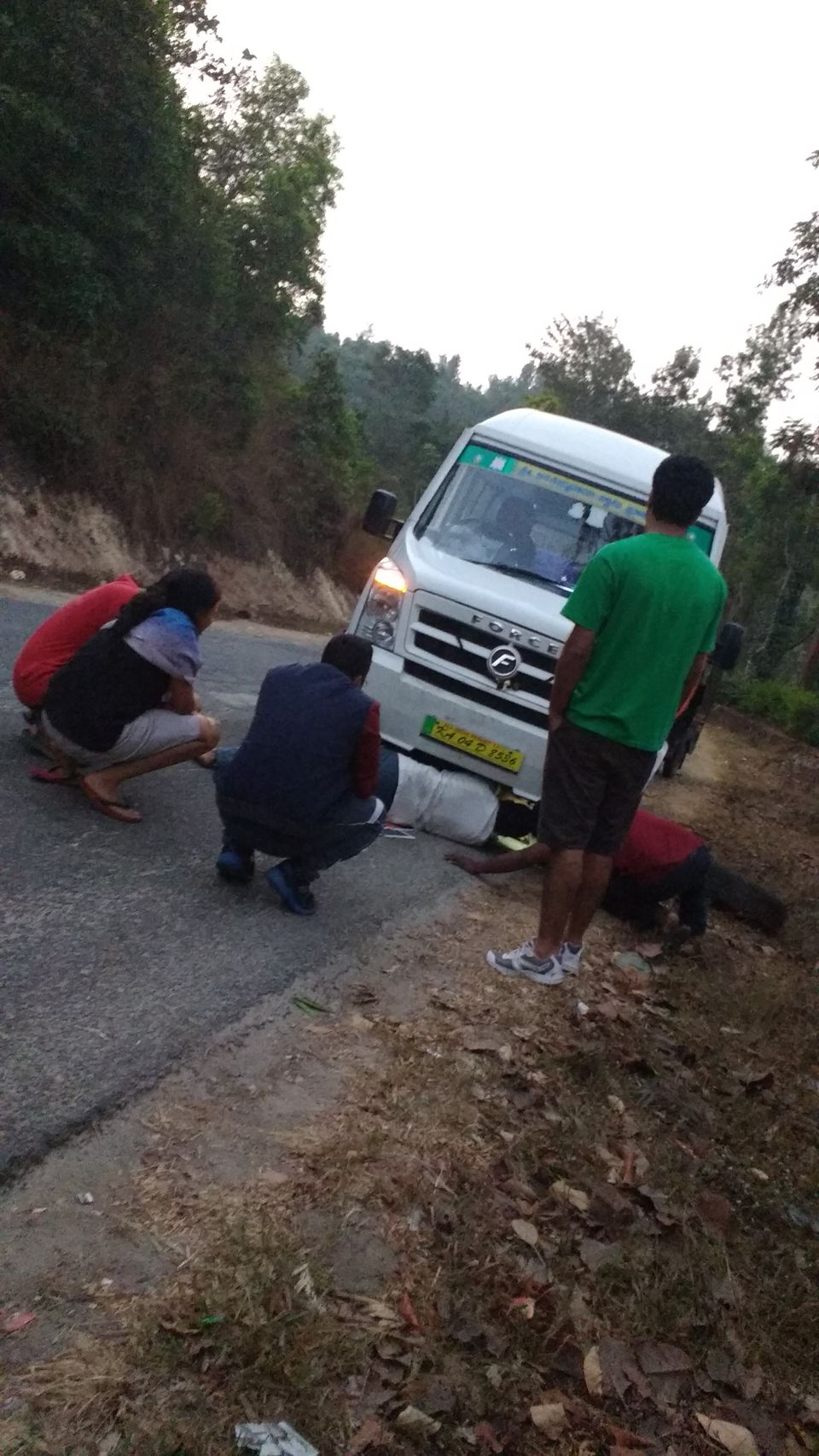 We were stuck on the road with no vehicle in sight. It took around 2 hours to fix that up and our plan of starting trek early morning had gone to drain.
We reached around 9 to trek point. Took permit from forest department and got a guide to take us safely. It was 10 by the time trek started.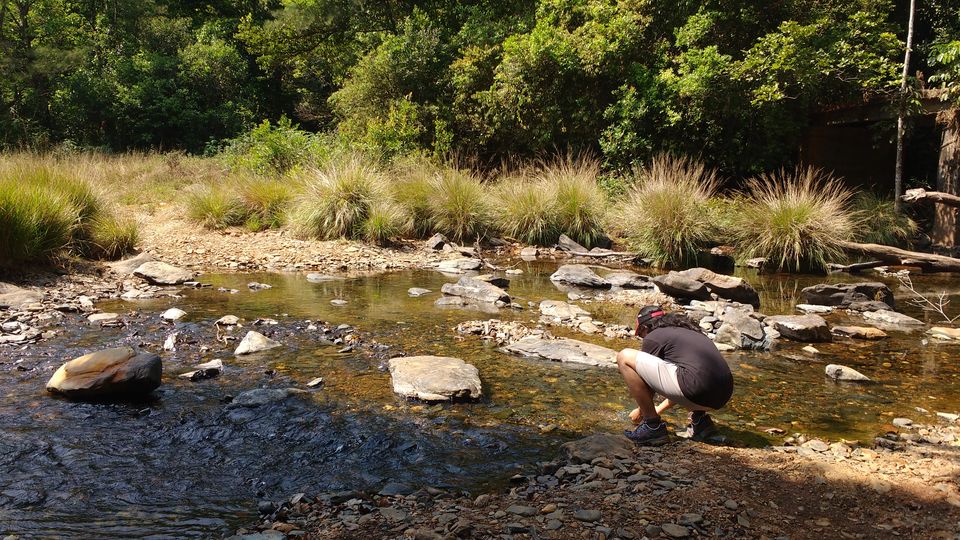 Guide asked us to freshen up here as there won't be any water body on the trail to serve the purpose.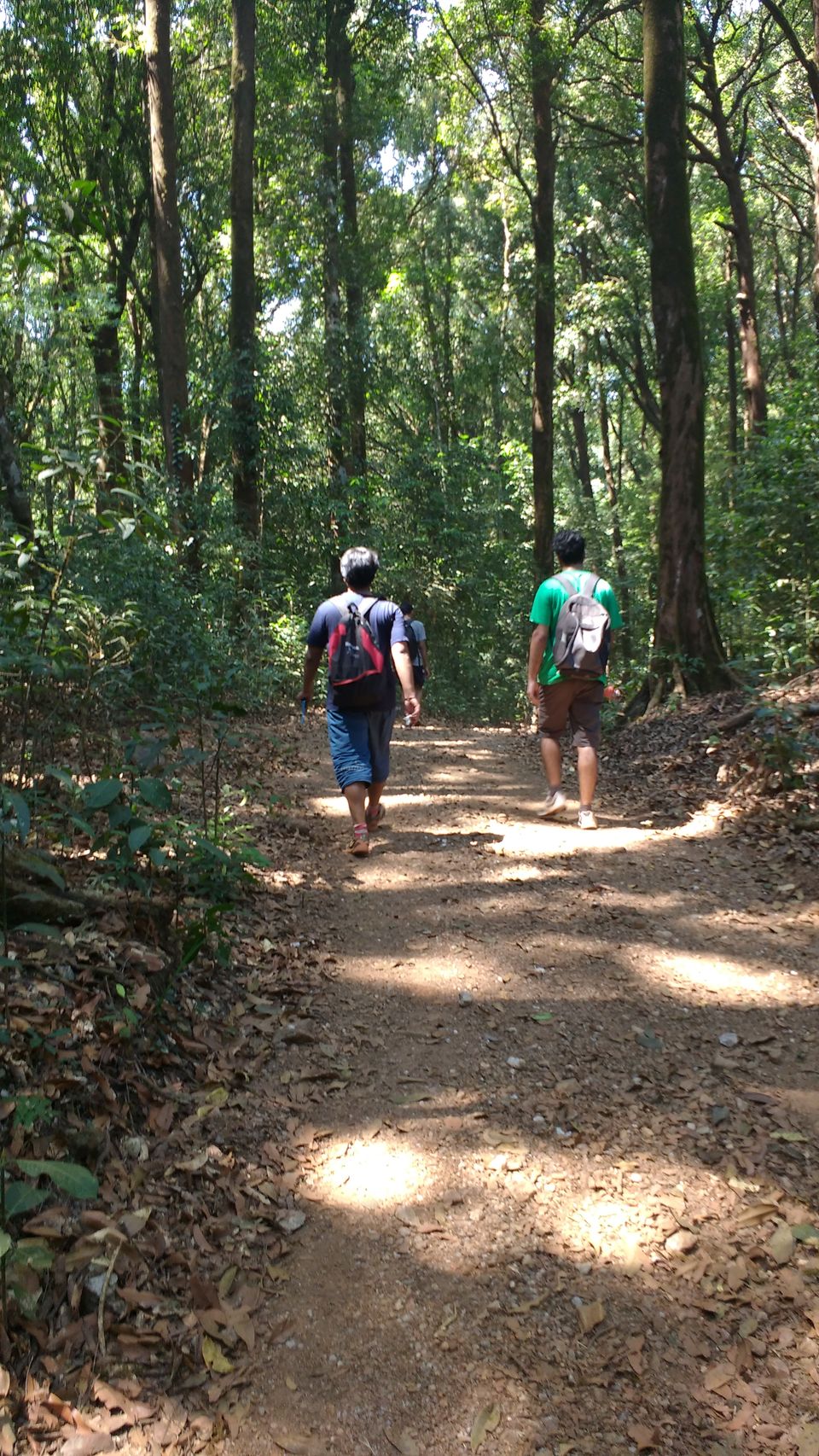 There were jeeps to take people till a certain point, hence the path was wide and well laid through the jungle.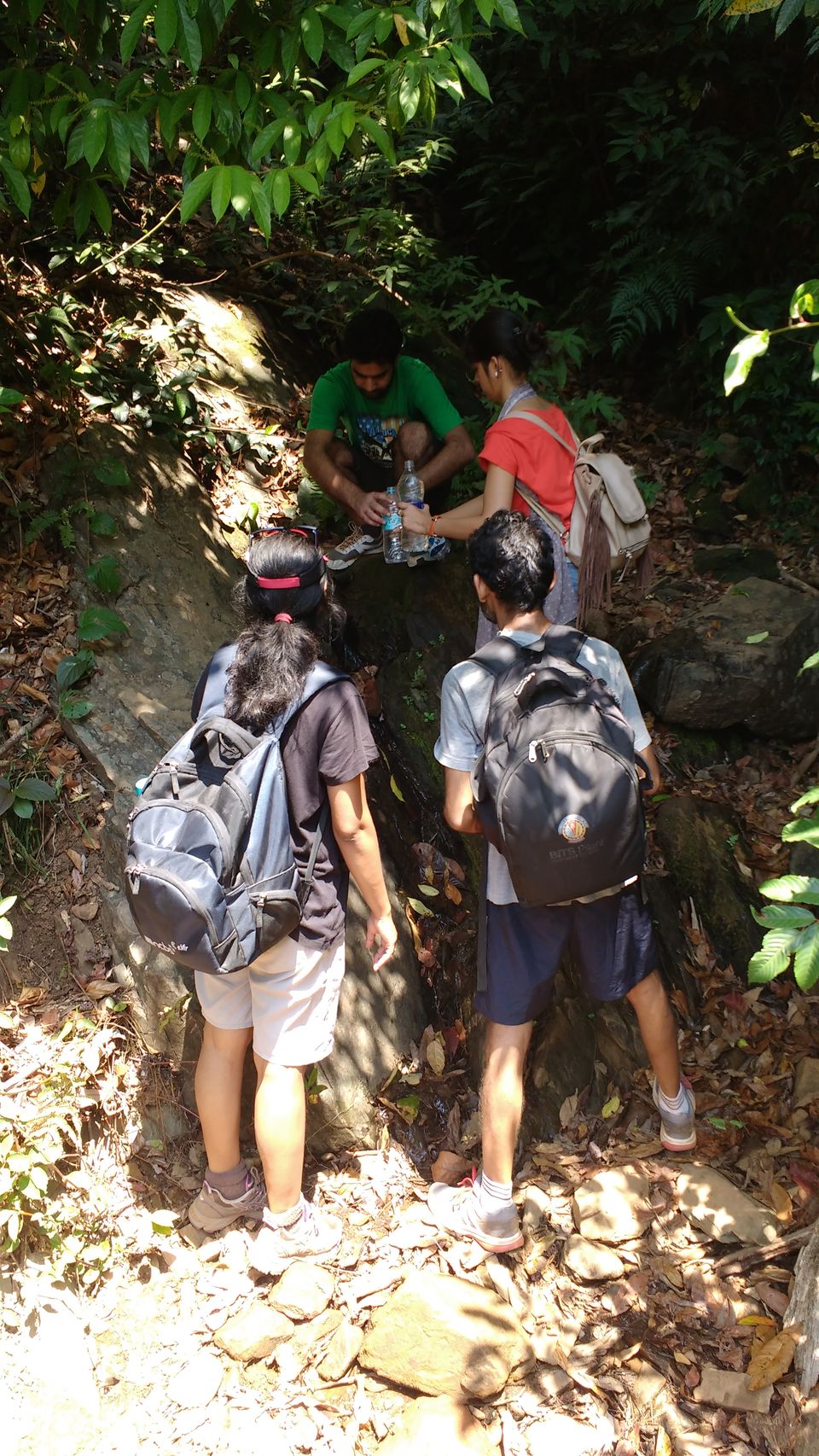 By this time everyone had already emptied their bottles and this stream case as a saviour.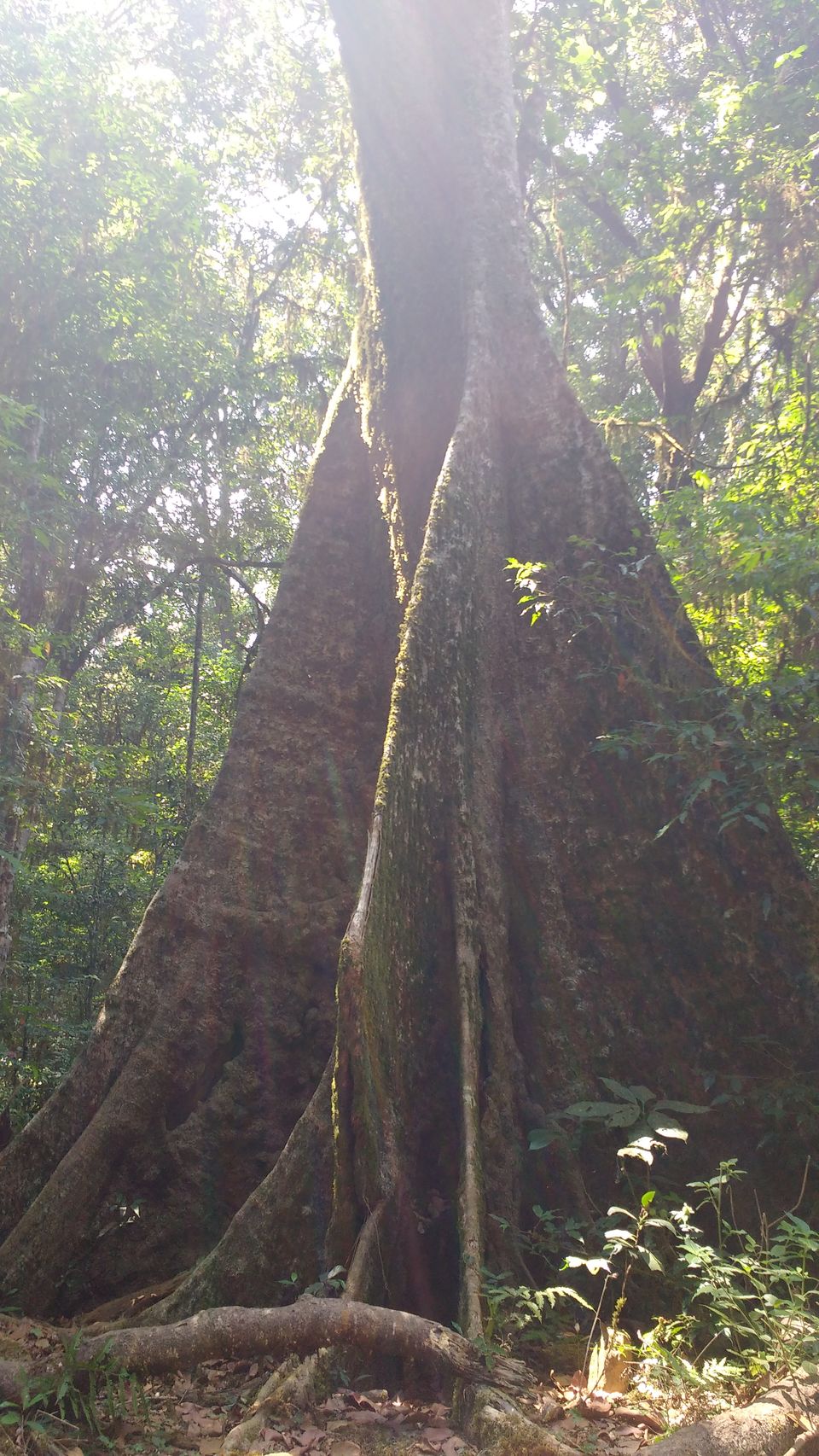 There was a slight ascend after sometime from where we had an incredible view.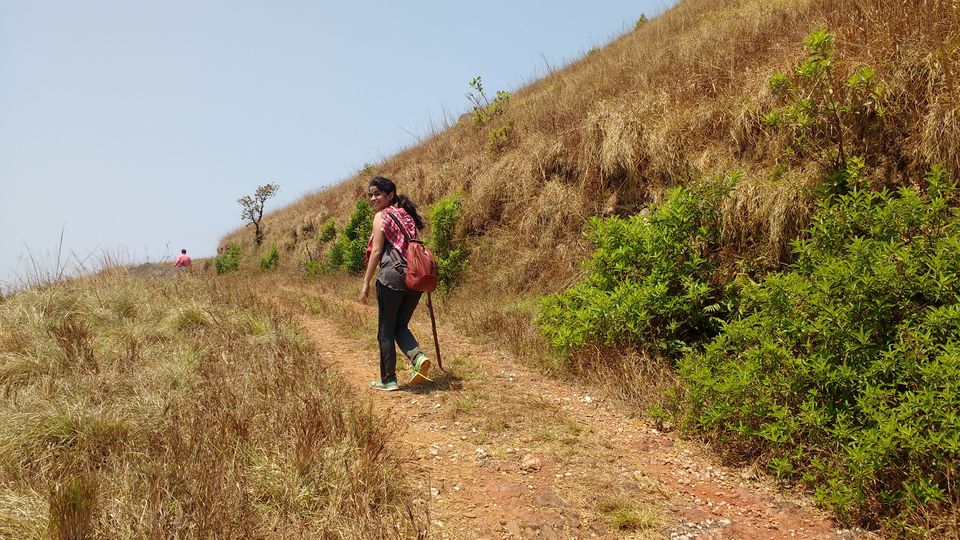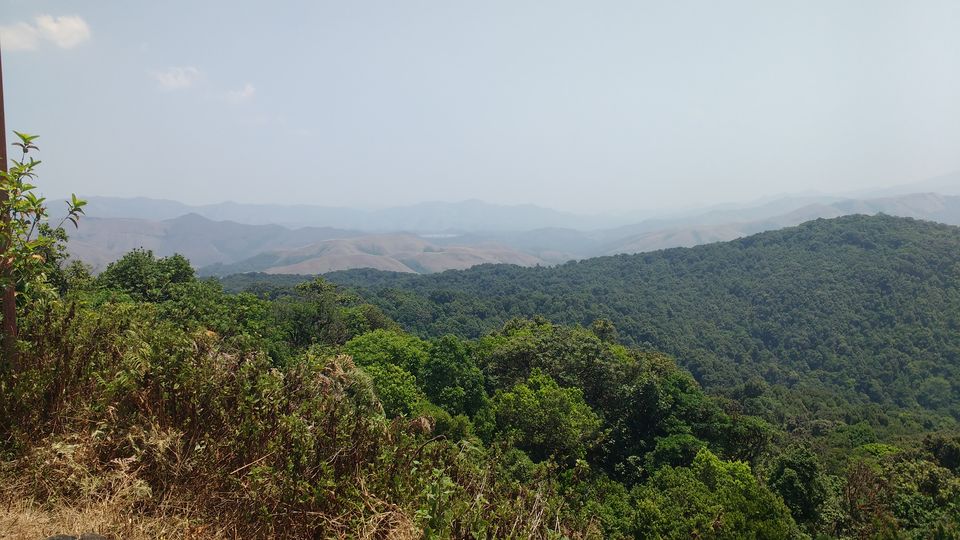 The view was breathtaking. Western ghats are never disappointing. A thick dense forest covering the mountains. It was already afternoon and the sun had started giving troubles. The heat became unbearable after sometime.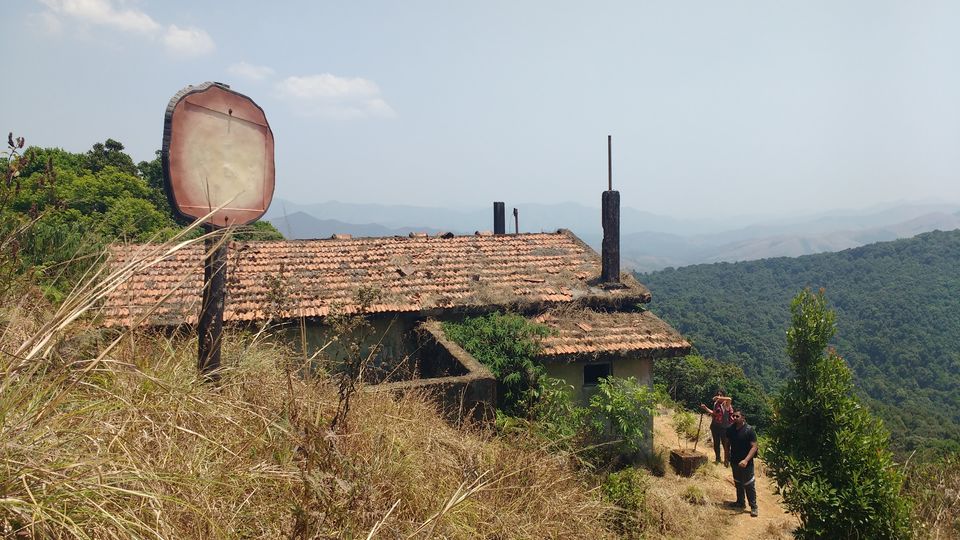 One of my friend decided to stay here and not proceed any further. Rest of kept on moving. The peak could be seen now and the path was uneven hereon.
After much struggle and few of us enjoying the trek like a piece of cake, everyone made it.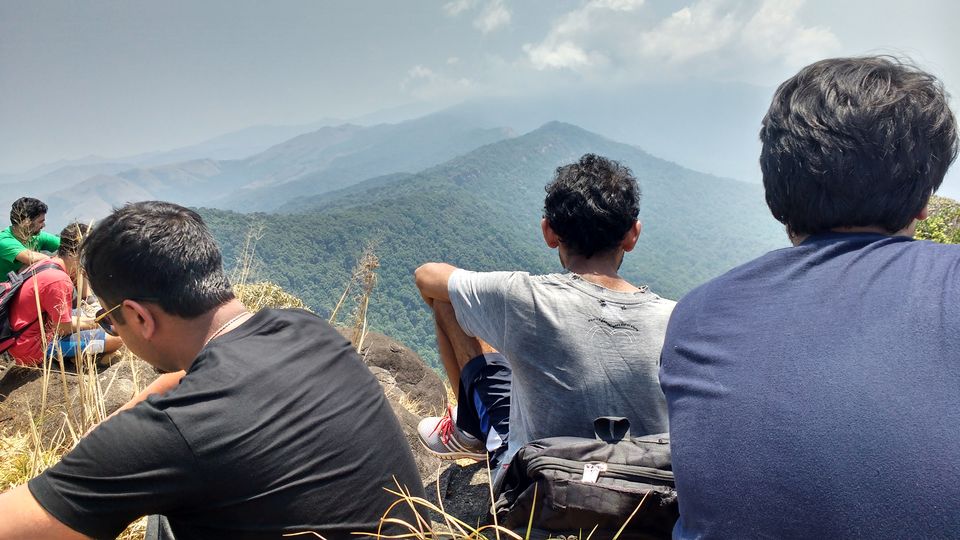 The view was amazing but the heat was unbearable. After 5 minutes, we all headed back.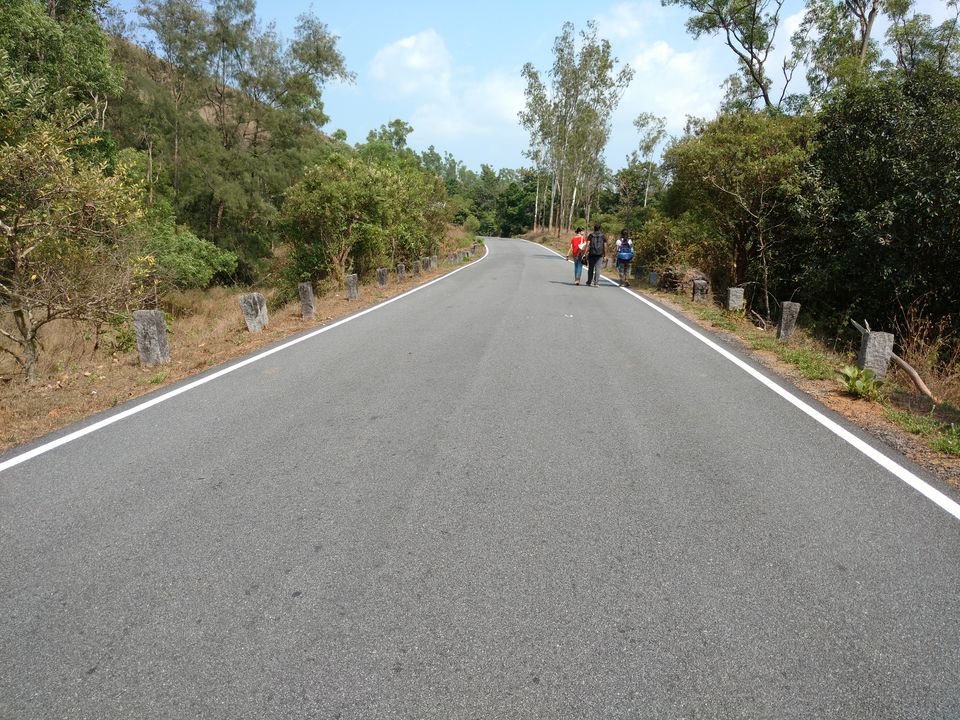 Back to our travellers and have Lunch. We were exhausted and starving after this.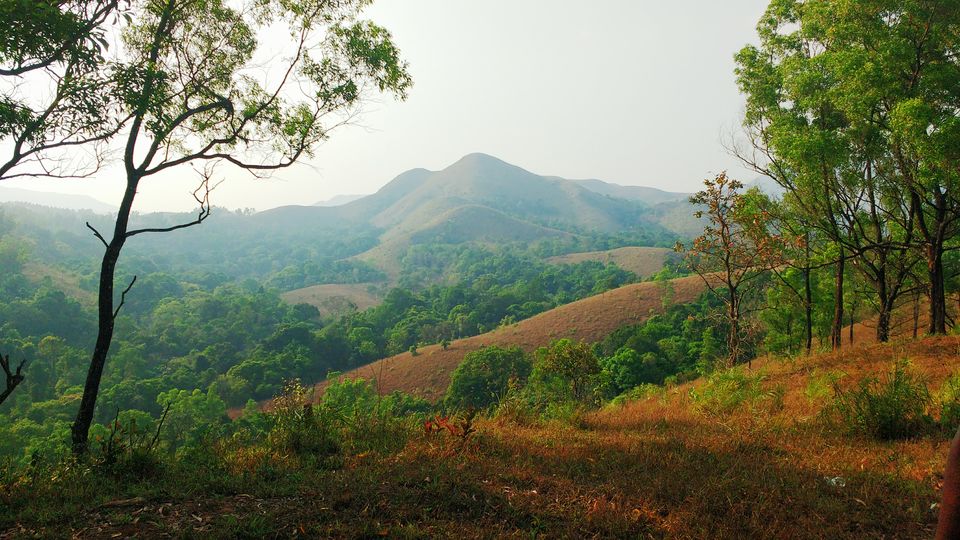 One of the view points our guide suggested. The path that leads to this place was sure to make you skip a heartbeat.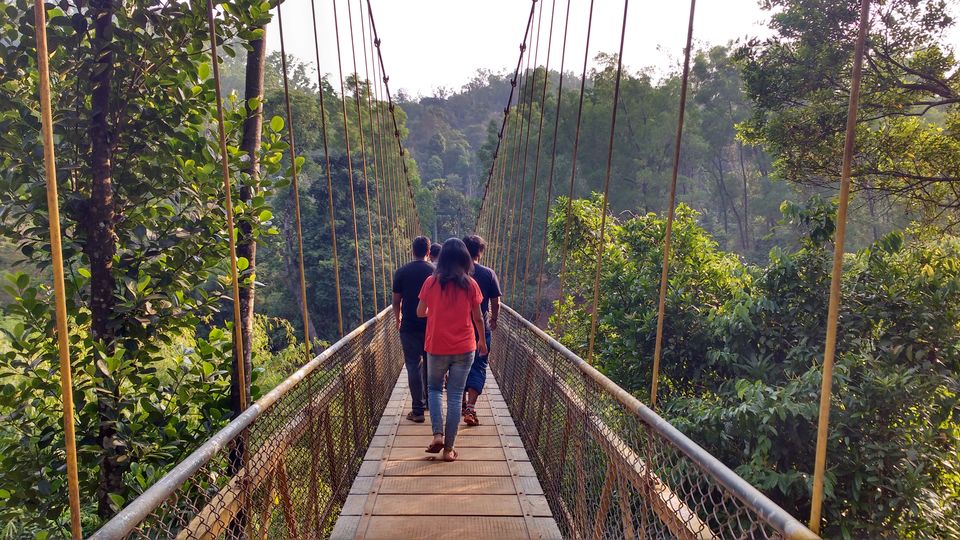 Another nearby attraction, the hanging bridge.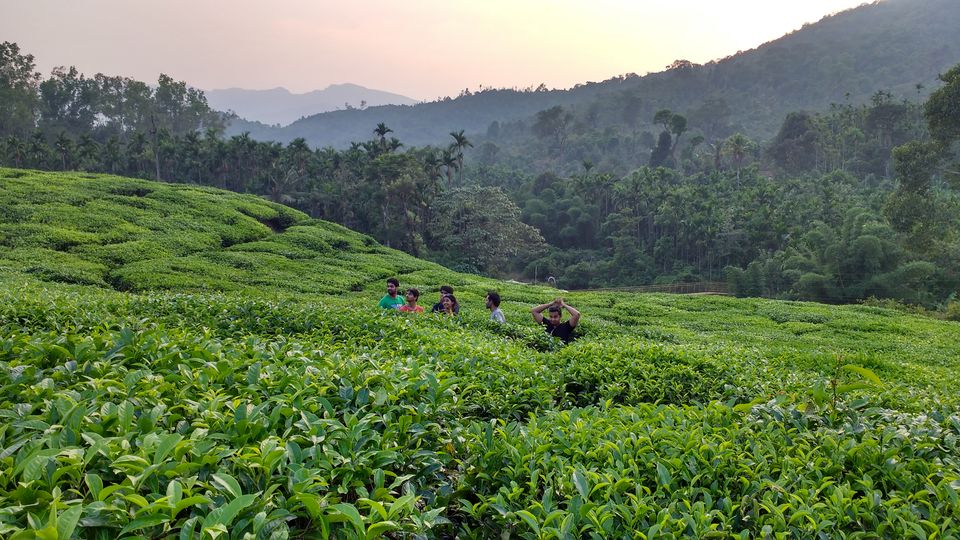 And finally ended our day with a trip to tea estates. That guy who is holding his hands up has a reason behind it. Born and brought up in Assam, he has always been close to tea estates. And there seems to be some kind of insect that these plants have. Hence the hands up, to avoid the insects.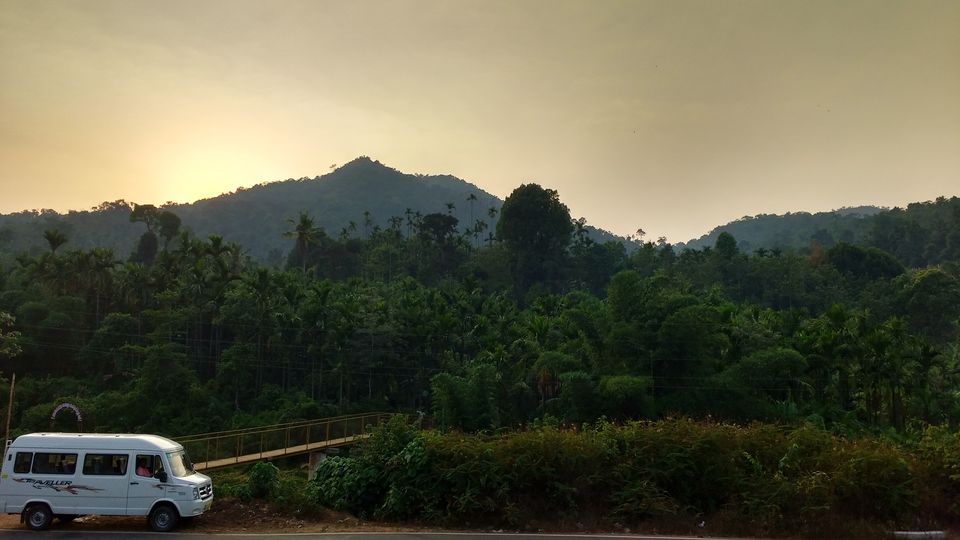 Our ride and the sun set !!!
Keep Travelling :)