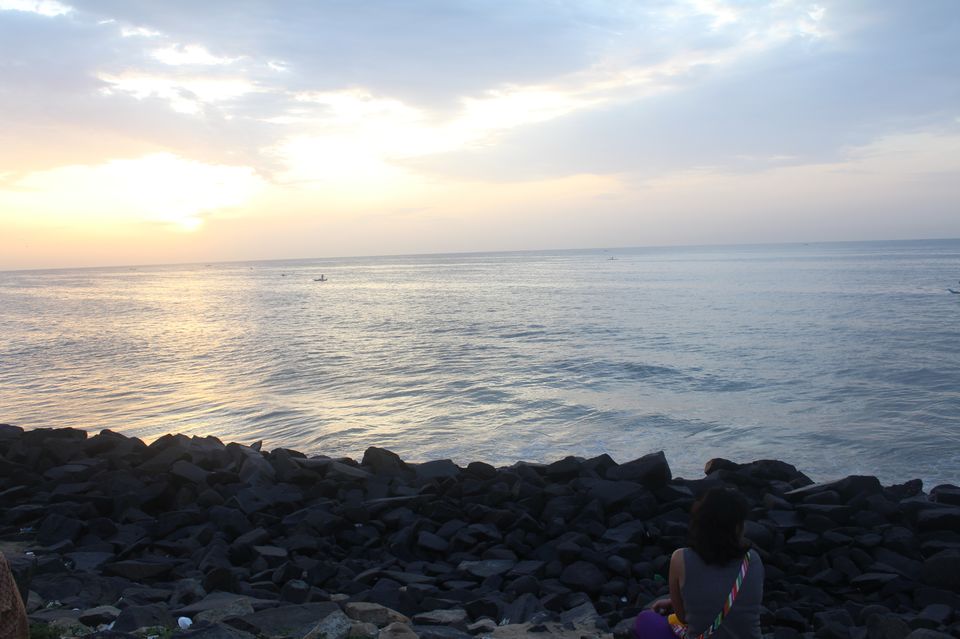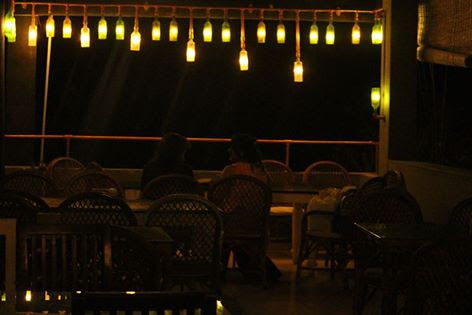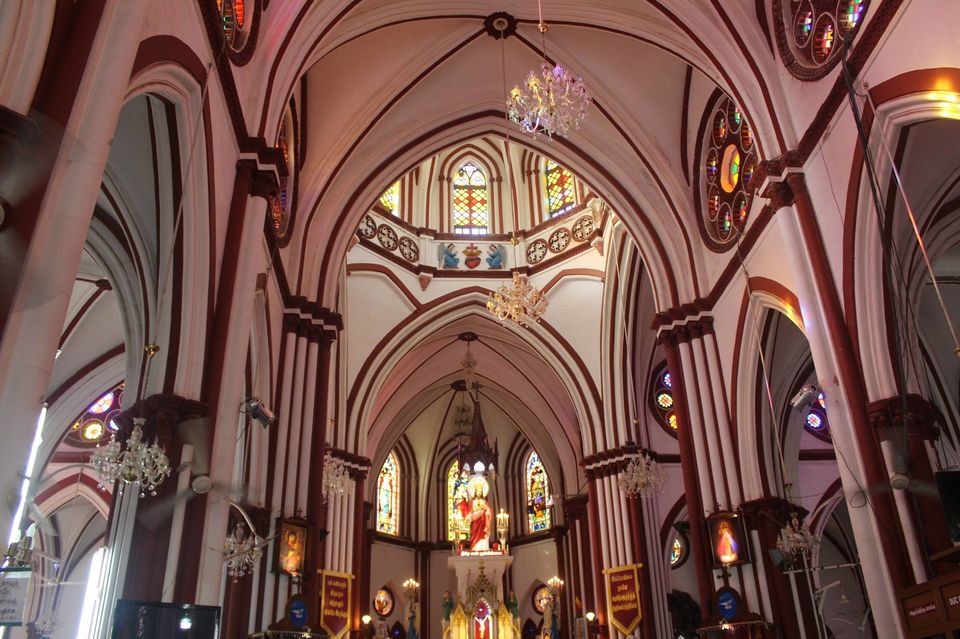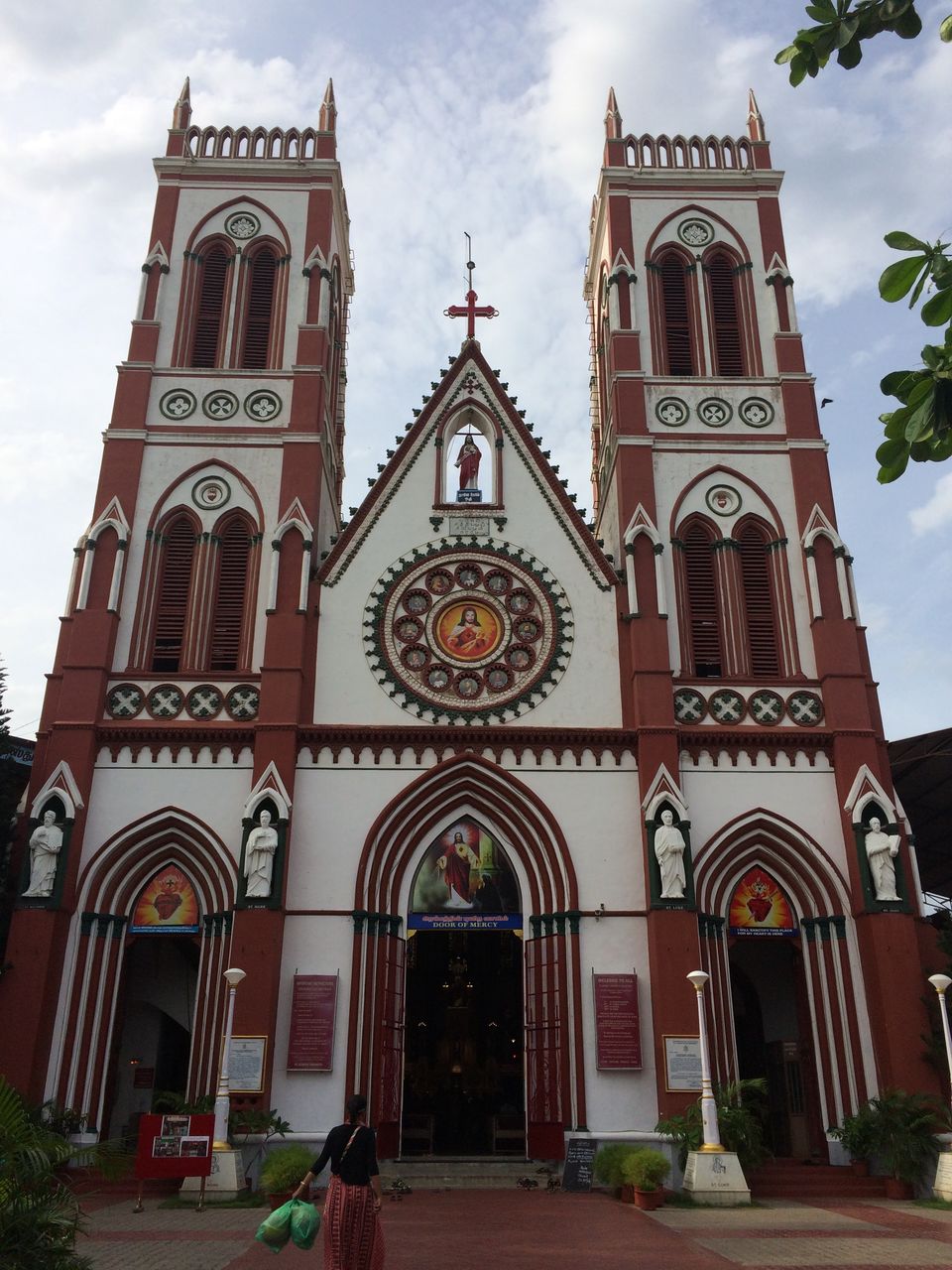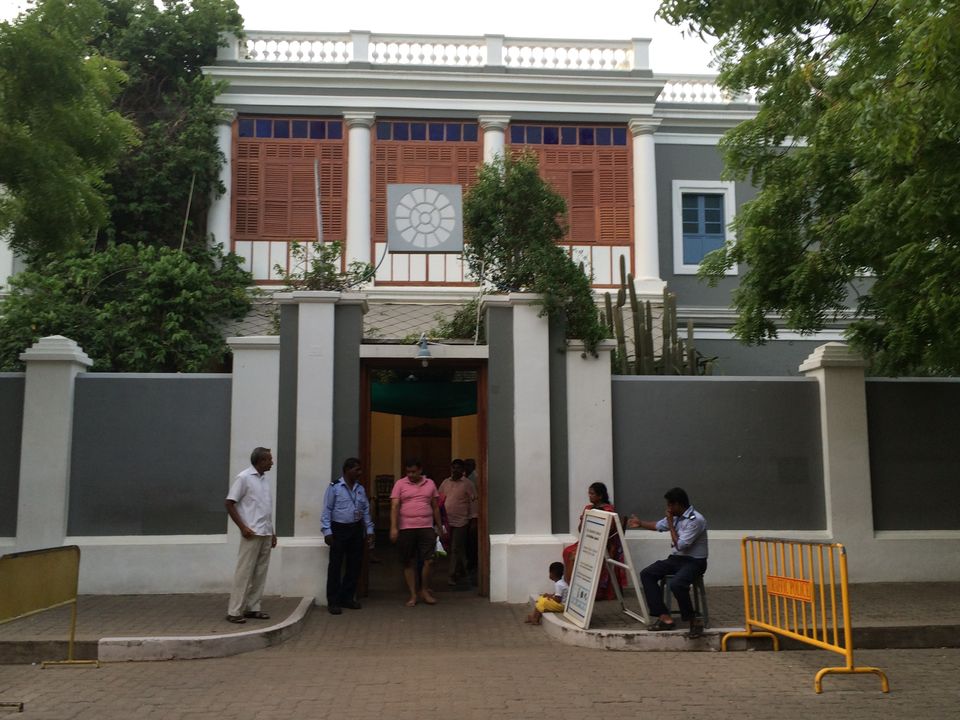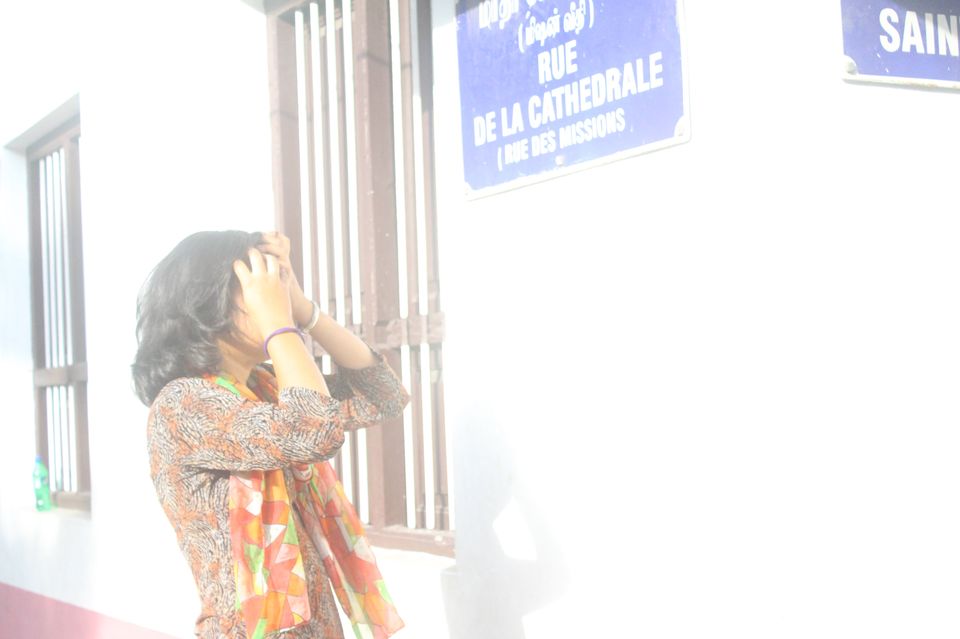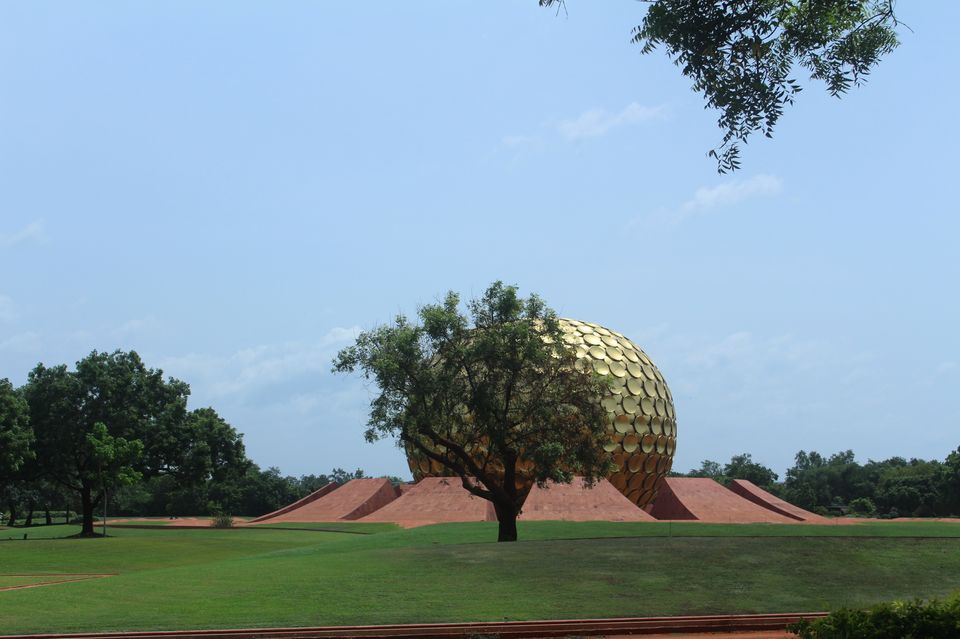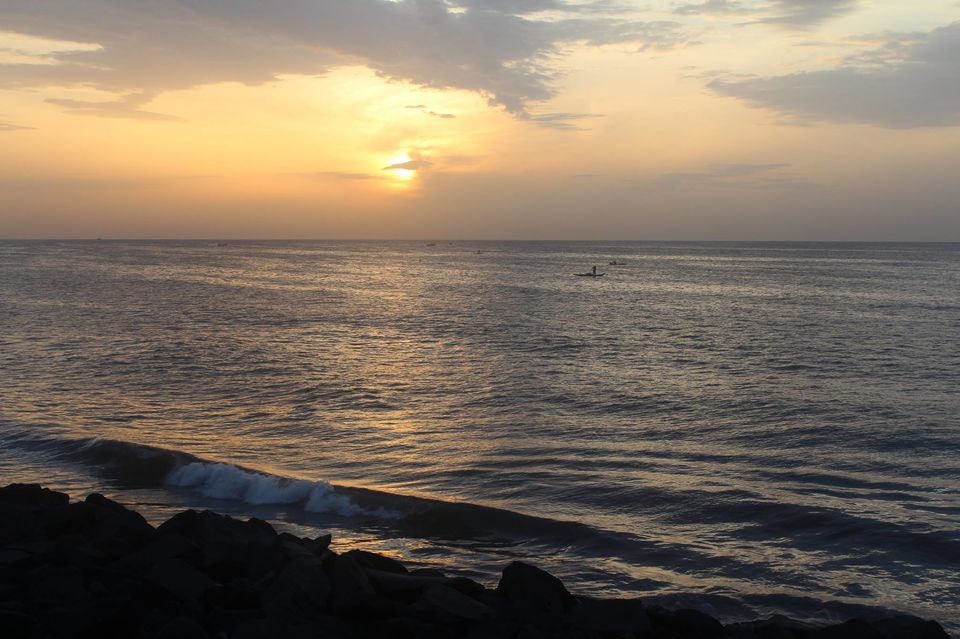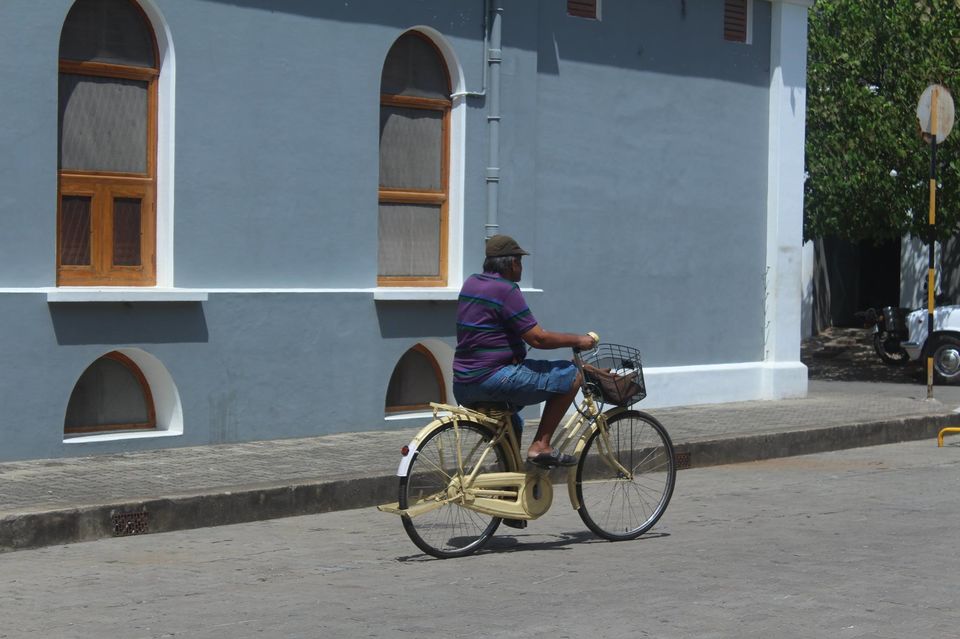 Looking for a mixed bag of cultural experiences or a leisurely get-away from the din of big cities - think Pondicherry! It is a vibrant destination to live in and absorb what the city has to offer- a seamless blend of Indo-French cultures, with a canal separating the French town and Indian parts of the town.
Architecture: The city resonates a cosmopolitan fervour, while still cherishing its colonial heritage. With its unique mix of Indo-French cultures, the architecture primarily consists of temples and cathedrals, which bear witness to the rich legacy that dates back centuries.
Major ones worth visiting include- Arulmigu Mankula Vinayagar (for its intricately carved structures and sheer grandeur of the interiors, Varadaraja Perumal temple, Basilica of the Sacred Heart, Notre Dame, amongst others.
Beaches:
- The rocky Promenade beach: It is a rocky beach, with a well-maintained beach road lined by colonial buildings. Serene in the mornings, but completely transforms into an exuberant environment by evening – with handicrafts shops, eateries and live performances. In fact, this is where most of the city ends up in the evenings.
- Serenity Beach – White sand beaches bordered by palm trees and caressed by blue waters.
- Auro Beach – Far from being commercialized, it is the perfect spot to relax and delve into all the introspection you want.
- Paradise beach - Only accessible through a boat before 4pm, plan so that you can enjoy an excursion or water sports like kayaking, rowing or canoeing.
Meditation:
The Aurobindo Ashram is a must-visit for people who value silence and meditation.
The innovative township of Auroville transgresses religious and national boundaries, and is based on the principles of human unity for a progressive existence. There are multiple eating and shopping options, which are on the expensive side, though.
Matrimandir, based on the visions of 'The Mother', it has a central dome-shaped meditation hall. One needs a special pass for meditating inside the Matrimandir, which can be obtained for free at Auroville, but book a day in advance.
Food: Puducherry offers a wide range of fresh sea-foods and alcohol rates hit rock-bottom. The cultural blend shows through in the cuisines.
My favorites include
- For fine dining, Hotel Shanti and Carte Blanche
- Café Xtasi - for their thin-crust pizzas
- Bakers Street - Has the best croissants and baguettes in India
- Le Café - sea-side restaurant, and the best place to enjoy a sunrise with a hot beverage
Travel: To reach from Bangalore or Chennai – there are multiple options for buses/trains.
For intra-city travel, opt to rent a bike for travel in and around the city. They are available at reasonable rates (starting, @250/- per day). There are multiple options available online, but I have used the Vijay Arya Service and have been pleased with it.
Shop: Pondicherry is known for its leather craftsmanship and products at enviable rates. It also has a booming hand-made paper industry that further diversifies into beautiful home décor products and utilities. Street Shopping and Sunday markets are an absolute steal.
With the varied experiences it has to offer, Pondicherry offers a multi-faceted tour, to suit one's interests- be it to relax at the beach / experience the tranquility through meditation / get a flavour of the cultural heritage or simply, to enjoy the night-life.