With chic hotels, lively bars, cheap beer and revamped colonial buildings, there's nothing in Pondicherry you won't like. It's a city made for relaxed venturings!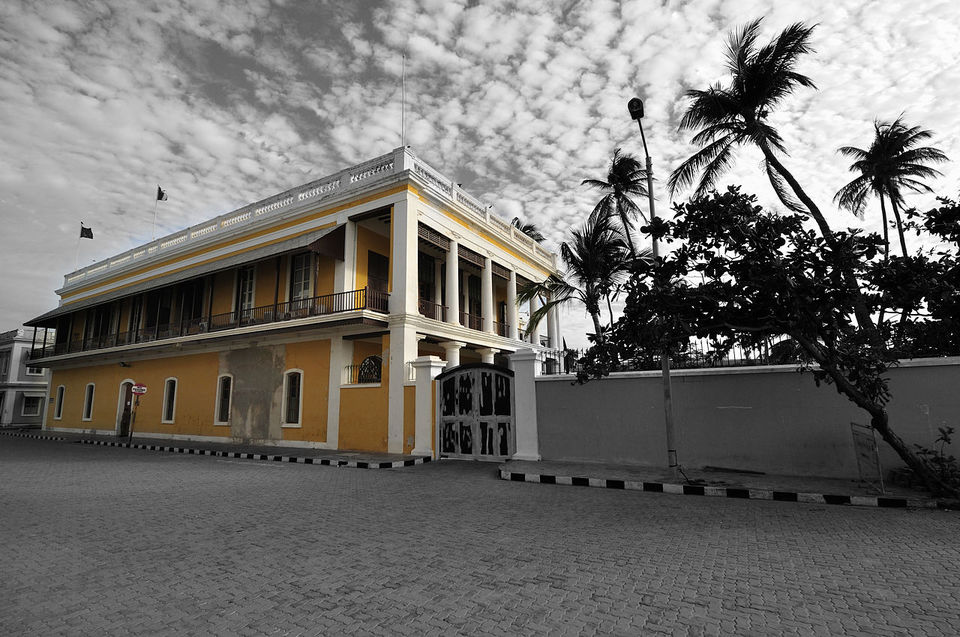 But what if you only have a day to explore this French paradise? Worry not as there are plenty of sights in the city that you can cover in just a day. And with this carefully curated Pondicherry itinerary, you can explore the best of Pondicherry in just a day.
Morning – Breakfast and a walking tour of the French Quarter or the White Town of the city.
9am – Pondicherry's French rulers left a legacy in the city that can be seen all over town. One way to experience it is in the form of a delicious breakfast of croissant, quiche, coffee and macarons. Baker Street on Bussy Street (123, Bussy St, MG Road Area) is the best bet for breakfast. Open from 7am onwards, the must-try dishes here are chicken quiche, chocolate croissant and baguette. Price for two is approximately Rs. 500.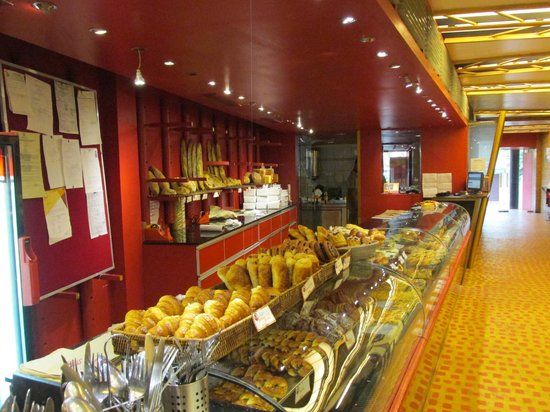 Bussy Street is a part of the French Town. So after breakfast, take a walk around this Instagram-famous area of Pondicherry.
10am to 12pm – Stunning yellow buildings, marked with white courtyards narrate the life of the French who lived and ruled in Pondicherry. Known as Ville Blanche or White Town, roaming around the streets during your Pondicherry itinerary. The experience will transport you to the times gone by. Start from Baker Street and move towards Alliance Française. Along the streets are colonial-era villas decorated in pastel and ochre shades, with boulevards lined with stunning green trees. On one such street, named Dumas, is Cluny Embroidery Centre, again an old colonial building but with local women who work there now, producing exquisite French-colonial hand embroidered home furnishings. Pick up a souvenir or two from here. End your walk through this beautiful area at Alliance Française. Located inside a pristine white villa, it stares out at the French Quarter on one side and the sea on the other.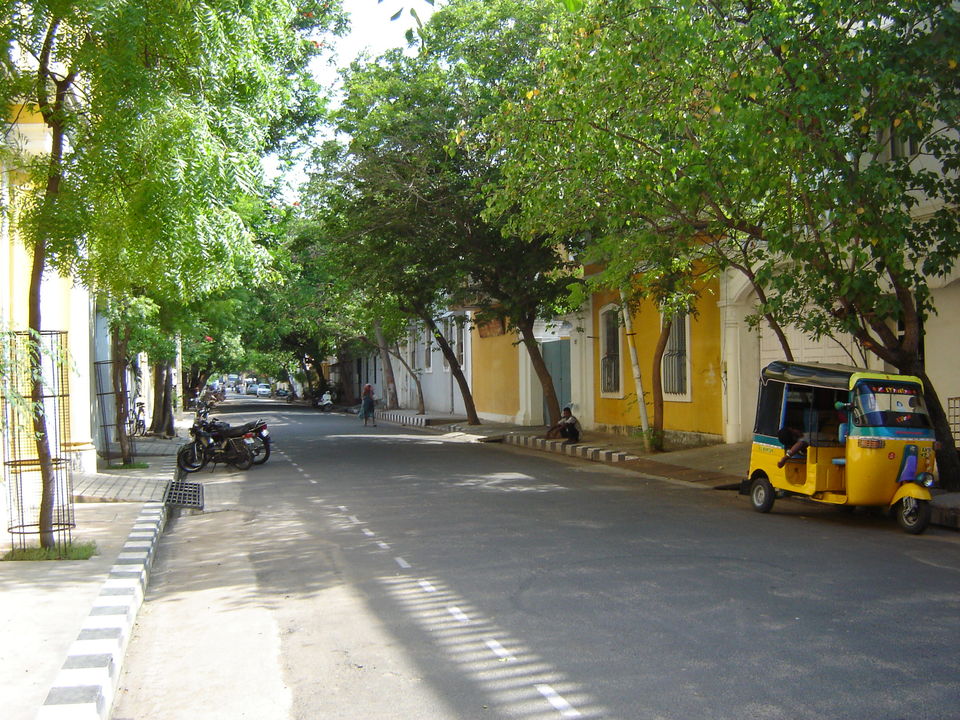 Afternoon – Lunch and visiting Auroville, an experimental township located approximately 10km from Pondicherry. Take a cab to cover the distance. The charges will be approximately Rs. 150.
1pm – Auroville's Tanto Pizzeria is the most amazing place for lunch in the city. A reclaimed-wood fire oven is used to cook almost 27 varieties of pizza. The owner is Italian, and he uses ingredients grown on the Auroville farm for all pizzas served in the pizzeria. It's open from 12.30pm to 3pm and from 6.30pm to 9.30pm. Located on the main road, near Iyyanar Koil Kullapalyam, Auroville, a lunch for two here will cost you approximately Rs. 1000. Even though they are known for their pizzas, they serve other Italian delicacies such as lasagnas, pastas and tiramisu as well.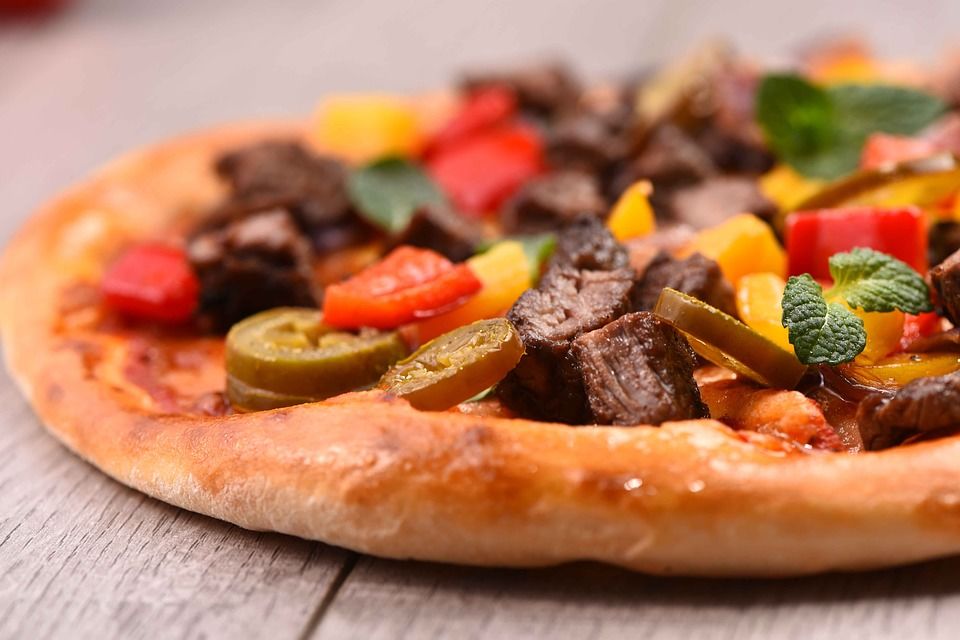 Tanto's pizzeria is near Auroville, approximately 4km away. You can take a cab till here and the fare will be approximately Rs. 100.
2pm – 4pm – After lunch, visit Auroville, which is included in almost every Pondicherry itinerary. Founded in 1968, Auroville is an experimental township where people of all nationalities live in peace and progressive harmony. Roam around the complex, understand the culture and way of life here. Then proceed to Matrimandir, the golden dome in the centre of Auroville. Not a temple, Matrimandir is built for silent introspection and meditation. Even though the entry to Matrimandir is free, you need to obtain a pass to enter it. You need to make a booking in person at least one day in advance at the visitor's centre in Auroville. Therefore, for those visiting Auroville, and Pondicherry in just a day, it's best to see this place from just the outside. There is a dedicated Matrimandir Viewing Point which is a 10-12 minute walk away from the visitor's centre. You can either walk the way or hop on board a free bus service provided by Auroville.
Evening – Pondicherry Beach Promenade and a dinner that is the perfect fusion of Tamil and French cuisines. Pondicherry Beach Promenade is approximately 15km from Auroville and costs somewhere between Rs. 180 and 200 by cab.
5pm - Leave from Auroville and come back to the main town. Head straight to Pondicherry Beach Promenade. Popularly known as the Promenade Beach, this is the pride of Pondicherry. Stretching for approximately 1.5km, it is the best place to have a relaxing evening. You can either take a walk around the beach and see prominent structures such as the War Memorial, statue of Joan of Arc and Mahatma Gandhi, old lighthouse, Dupleix statue and remains of the old pier. Or you can just sit on the beach and enjoy sand and sun.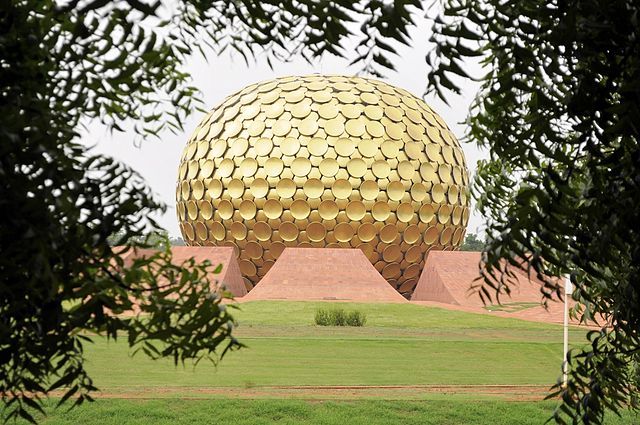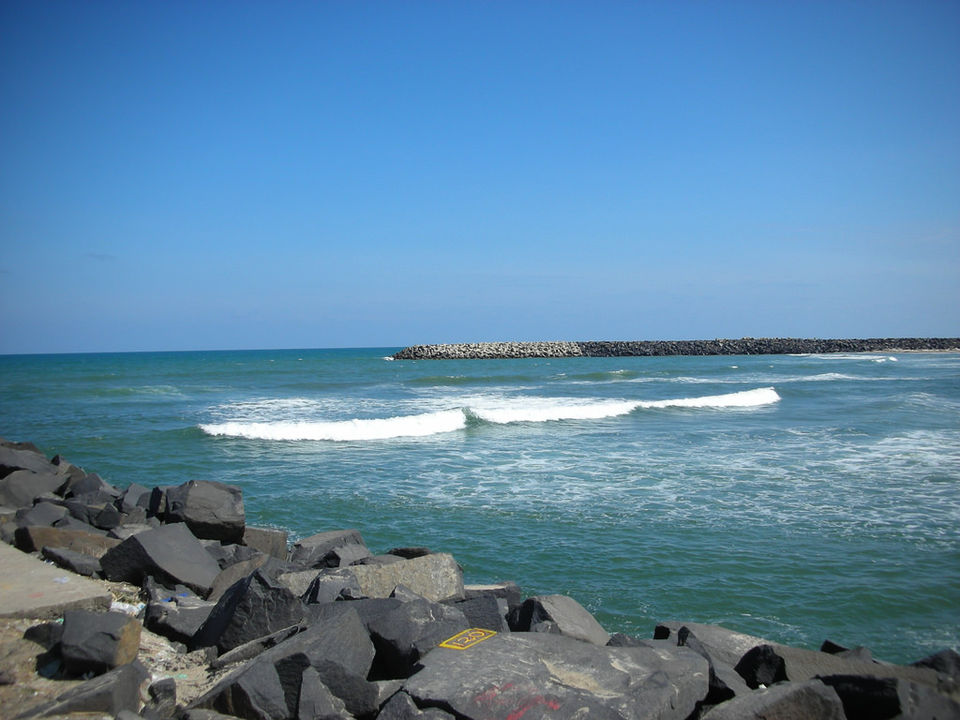 The Carte Blanche restaurant is hardly a 10 minute walk from the beach. Head there for the best of Tamil-French fusion food.
7pm – Head to L'Orient's Carte Blanche restaurant for a dinner that will have the perfect blend of French-Tamil cooking. Rich French flavours combined with Caribbean spices and local ingredients ensure that every dish you savour here is just delightful! For dinner, it's open from 7pm to 9.30pm only. Located inside the Hotel De L'Orient on Rue Romain Rolland in White Town, a dinner here for two will cost around Rs. 1,100. Do call up in advance for a reservation.
End the day on this delicious note and head back home!
Here's what you can do and see during your Pondicherry itinerary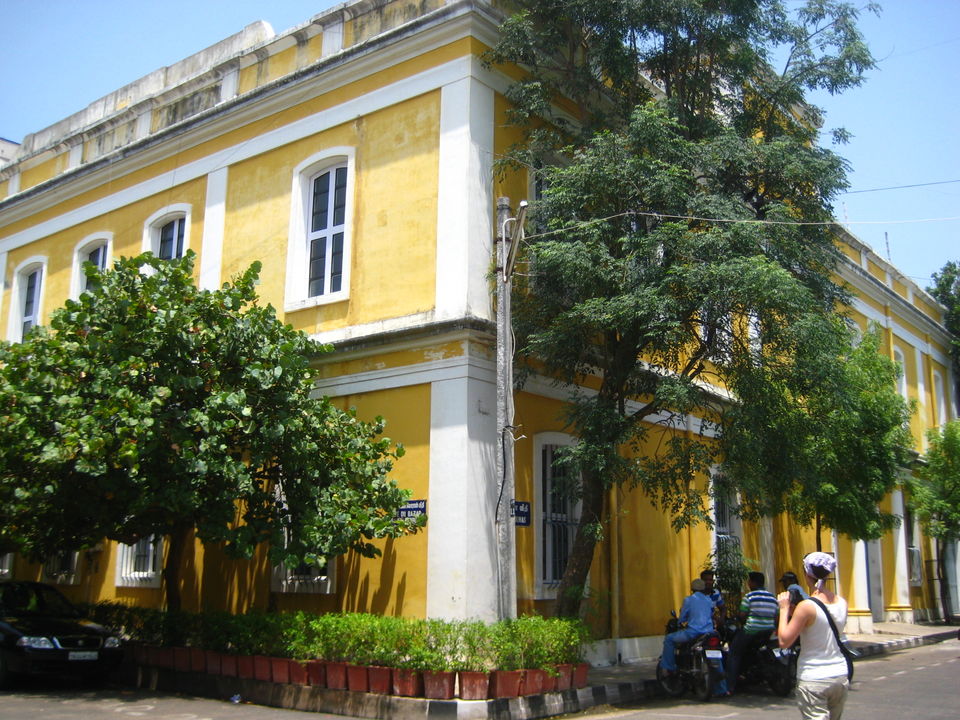 What to do
• Explore Tamil quarters
• Learn French cooking
• Explore underwater life with scuba diving
• Get a relaxing massage
• Meditate at Aurobindo Ashram
What to see
• Aurobindo Ashram
• Paradise Beach
• Manakula Vinayagar Temple
• Pondicherry Museum
• Botanical Gardens
Cuisine on offer
Pondicherry itinerary wouldn't be complete without relishi its multi-cultural cuisine. The French influence is strong and there are many cafes where you can taste authentic dishes from almost every region of France. Andhra Mess is a great place for some yummy traditional south Indian breakfast, served on a banana leaf. Artika Cafe Gallery is a unique cafe set up in an art gallery with works from European and local artists on display. Other places that you can check out are Touskilfo, Surguru, Appachi and Cafe Xtasy.
When to go
The best part about Pondicherry is that it is a town you can visit at any time of the year. The sea-breeze makes the mornings and evenings pleasant and the hot sunny afternoons can be spent visiting sights that are indoors.
Getting around
Getting around in the city is fairly easy. Being a small coastal town, you can actually walk to most sights. A motorcycle or a gear-less scooter are also great options to get around. Auto-rickshaws are also easily available throughout the day.
Where to stay
There are many options to chose from to stay in Pondicherry.
Palais De Mahe is located in the middle of the French Quarter and is a beautiful colonial era home converted into a luxury hotel. Rooms start from Rs. 15,000 per night for double occupancy.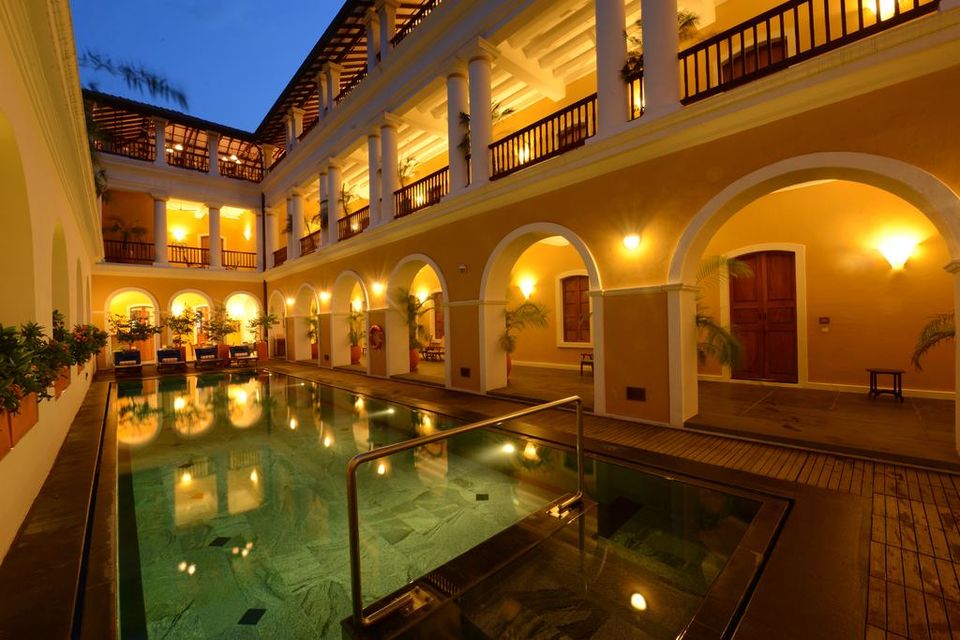 Hotel De Pondicherry is in the White Town (French Quarter) area as well and is a great homestay. Prices start from Rs. 3,000 per night for double occupancy.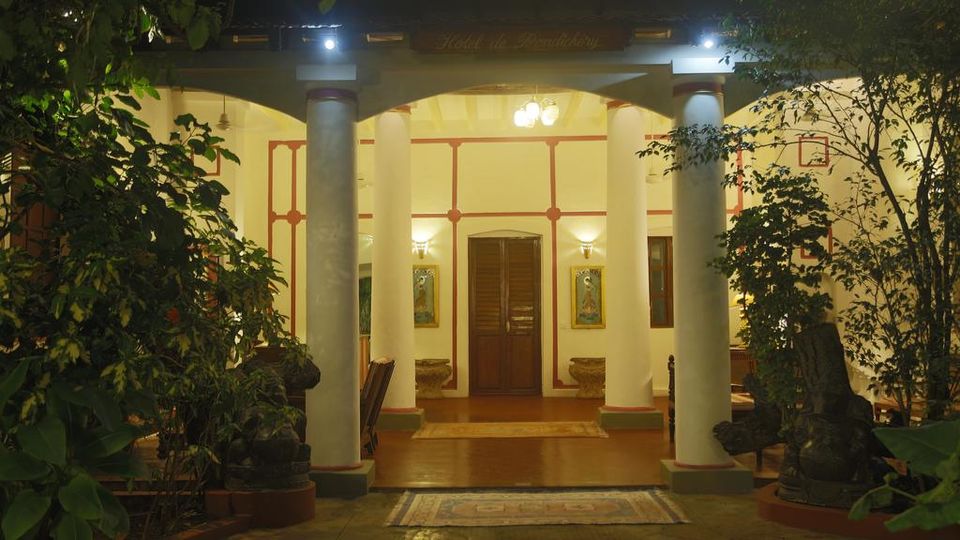 Have you found your ideal Pondicherry itinerary? Go for a holiday now write about it here and let other people discover another great destination for their next vacation.
Frequent searches leading to this page:-
pondicherry tour packages, one day package tour from chennai to pondicherry by car, things to do in pondicherry with family, 2 days trip to pondicherry cost