Pondicherry a tropical paradise, and a union territory of India, with its exotic cocktail of sun kissed white sands, emerald green seas and bright sunshine is an irresistible attraction for tourists from all across the world. The salubrious Pondicherry weather undoubtedly augments the tourism potential of the union territory.
You can compare it to Goa but its cleaner and sophisticated. Where else would you find cobbled-stoned walkways to the beach?
Pondicherry (or Puducherry), was a French colonial settlement in India until 1954, however it is now a Union Territory town bounded by the southeastern Tamil Nadu state. Its French legacy is preserved in its French Quarter, with tree-lined streets, mustard-colored colonial villas and chic boutiques.
Pondicherry I think, makes us pause to wonder, to find the parts of ourselves we've lost while rushing between traffic lights, trapped in glass and steel edifices, chasing the undefined. It helps us hear our thoughts above the din and sometimes, the sound of a voice within.
Best Time to Visit:
The monsoon and winter months are great to explore this coastal town. Winters, especially, are ideal for sightseeing, enjoying beach activities and water sports.
Best place to stay on arrival is the New International guesthouse. The charges are nominal for the big room with two beds, small table and chairs. The hotel is located in the center of the city, so you will be within walking distance from the all places you will need.
Best way to get around:
It is in its streets that the city truly reveals its soul.
Best way to get around this small town is on hired bikes. There are plenty of shops on Mission Street hiring bikes and kinetics for a low cost. Get hold of the tourist voucher with a map on it and explore the lanes. The French Colony is worth driving around. The other reason why rent vehicles is that they work out cheaper than the auto rickshaws.
Things to Do:
Take a bike and head out for East Coast Road, the one that connects Pondicherry to Chennai. It's a beautiful road, with many virgin and isolated beaches. Beaches with almost no curious locals, which is important for any woman traveler whether she is married or unmarried. There can be a few local fishermen around but they do not bother you. It's a safe place with no gawking eyes or eve teasing.
Pondicherry is blessed with some of the most spectacular beaches of the Coromandel coast. If you are looking for total seclusion far away from the hustle and bustle of urban life, Pondicherry is the ideal place for you to head for. Its miles of silky soft beaches will take you to a world of tranquility. The turquoise water of the Bay of Bengal is ideal to take a relaxing dip. A ten minute drive from the northern part of the Pondicherry town will take you to Pondicherry's gleaming white coastal area. Paradise Beach is Pondi most pristine beach, accessed by a boat that powers through the backwaters of the Chunnambar river. You can peacefully build sand castles, play ball or read a book, however, Paradise beach is the only beach that needs you to pay an entrance fee in and around Pondicherry. Boat house beach, Paradise beach, Chunnambar beach all refer to the same place.
Ashram and Auroville (You need prior permission for Auroville especially for visiting the Matri Mandir) craftsmen make fine marbled silk and hand-dyed fabrics, perfumes, incense sticks, handmade paper, handloom rugs, bedspreads, pottery and various other products which may be bought at the Boutique d' Auroville, Harmonie Boutique, Ashram Exhibition Centre, Aurocreation, AuroTibetan handicrafts etc.
You can roam around in the Matrimandir campus and shop only if you have deep pockets! Auroville products are supposedly handmade and organic and hence cost a bomb.
If you are looking for pure fun, you can avail the Yanam river cruise in Pondicherry. Yanam River Cruise in Pondicherry mostly covers the coastal areas of the Andhra Pradesh state. This coastal area is well known for its endless natural treasures. The evergreen mangrove forest of the coastal Andhra Pradesh can be best explored in Yanam River Cruise in Pondicherry. As the boat proceeds through the waterways the hidden treasures of this coastal paradise come on your way. The ideal time for Yanam River Cruise in Pondicherry is the afternoon hours.
You will find men, old and young, bent over in that uniquely French game of pétanque or as an old time Mumbaikar would call it "Gali Goti", which even has an annual tournament here. So don't feel shy to try to bring back memories if you have ever played this game before.
For more active adventures, Serenity beach or Bodhi beach is the place to be. Sign up for a surfing session, Go Scuba Diving and see what the seas have to offer. Parasailing is Pondi newest extreme sport to get the best bird's-eye views of the region.
Treat Your Taste Buds:
Good news first. Liquor rates are without taxes. !!!
Beer costs lesser than a bottle of cold drink. Just kidding!!! But it's certainly a lot cheaper that any metropolitan city. You can find wine shops on almost all the roads and multiple number of them on the same road. Most of the shops are open till 10:30-11 PM.
You'll find a thriving café and bar culture come alive as the sun sets. French food is everywhere, but its authenticity is questionable. So you'll find French food being served alongside a mix of Italian, Indian and Chinese cuisines at most places with some good steaks and sandwiches too.
You can visit some of the famous eateries like Auroville Bakery (fresh baked goods), Café des Arts (best crepes), Café Xtasi (Their pizzas are some of the best you'll find at Pondicherry), Surguru (traditional South Indian meal), Right path café (Healthy Organic Food), Le Café (24 Hour Café).
Shopping Places in Pondicherry:
Pondi Sunday Market: Pondi Sunday market is a unique place that sells almost anything and everything under the sun. Both young and old come here to purchase cheap apparels, metal plates, cups, scarves, pots, shoes and lots more. The shops here are colorful and so are the items found here. On weekends and holiday occasions, the market is packed with eager buyers. Carry an umbrella in case you are stepping out or visiting this place in summer.
Mission Street: You can browse for non-leather footwear, hand-painted silk clothing, perfumed candles, incense, oils, ceramics, jewelry, and handmade paper items to the accompaniment of artsy, esoteric music. There are also many cafes and restaurants in the area. Apart from shopping, Mission Street is a good place to walk around and admire old French architecture in the city.
Grand Bazaar: Tucked between Bharathi Street and MG Road, is the most happening shopping hub in Pondicherry. Local inhabitants and tourists flock in huge numbers to browse this busy market and lay their hands on fruits, spices, house hold accessories, vegetables among others. Housed within the lane is the fish market where women vendors sitting inside the dungeon type of building can be seen selling variety of fishes.
Handicraft: The dolls of Pondicherry are the pride of its handicraft industry. The terracotta, papier mâché and plaster of paris dolls popularly known as "Puducheri Bommai" are available at handicraft emporia all over the town. The Korai mats woven from a species of grass are also popular with tourists and are available even in small shops
Some of the other famous shops you can visit are Kasha Ki Aasha, La Boutique D Auroville, and Casablanca.
How to Reach:
By Airways – The new terminal made at Pondicherry airport in Lawspet allows more flights now. All the major cities of India are planned to touch Pondicherry via airways.
By Railways – There are few trains which connect Pondicherry to other cities. The rail connection between Chennai and Viluppuram is a good one.
By Roadways – Pondicherry is well connected to roads via national highways. Bangalore and Chennai are just 309 and 150 Kilometers away from Pondicherry.
As they say, "You need a Mumbai or Chennai to build an empire, but you need a Pondicherry to give you perspective."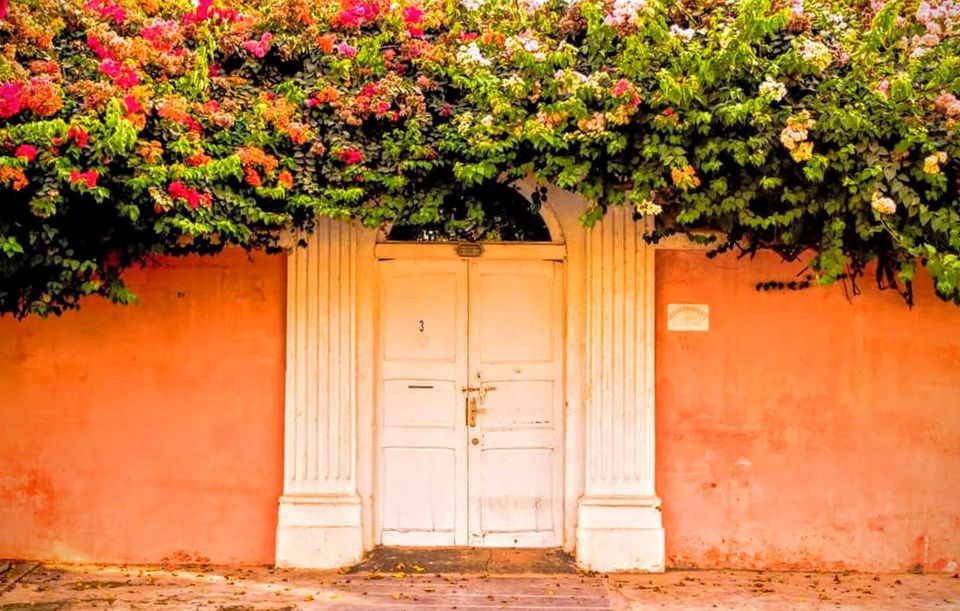 So what are you waiting for? Give time a break and go visit Pondicherry.