With conspicuous French influence , be it in exquisite cuisine, tapestry of culture or colonial era architectures, Pondicherry has veritable smorgasbord of options to unravel to. A quintessential beach town which was once a hotbed of spiritual churning during 19 th century , courtesy to revolutionary turned spiritual thinker Rishi Aurobindo and his scores of followers, most notably Mira Alfassa- The Mother, is now on the top of tourist radar for an impromptu jaunt.
Pondicherry fits the bill for a perfect weekend getaway ,with lion-share of sightseeing spots are scattered around white town , except for Auroville and Paradise Beach. Therefore, a 3 day visit to this erstwhile French colony would be sufficient to give a sneak peek into its' treasure trove.
Following are the three main places pivoting which entire itinerary could be planned :
1. Exploring White Town
2. Auroville
3. Beaches (Rock Beach Promenade & Paradise Beach)
Pondicherry , which got part of Union of India in the year 1962 following liberation from French Occupation, boasts of an arrondissement named 'White Town'. Even after 59 years vestiges of French colonial era is pretty evident every where in Pondicherry ,more so , in this quartier ,which derives its' name as it used to be inhabited by white French people - a stark reminder of racial division prevalent at that time.
However, at present point of time, French quartier is surfeit with 19 th century French villa turned into uptrend cafes , quirky restaurants with interesting graffiti art adorning its' façade , and boutique hotels with intriguing art décor - a perfect ensemble for bon-vivant life.
The leafy cobble stoned streets are flanked by Palatial buildings , facades of which are straight out of a palette box ,adding fairy tales que stature to the suburb , of denizens , dotted by handy-craft shops showcasing ingenuity of the local people.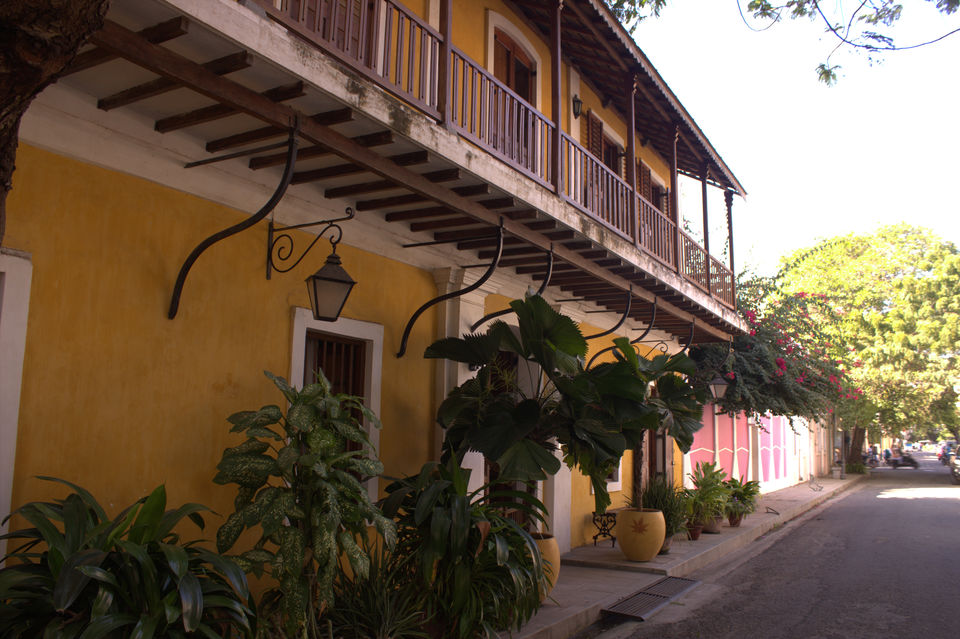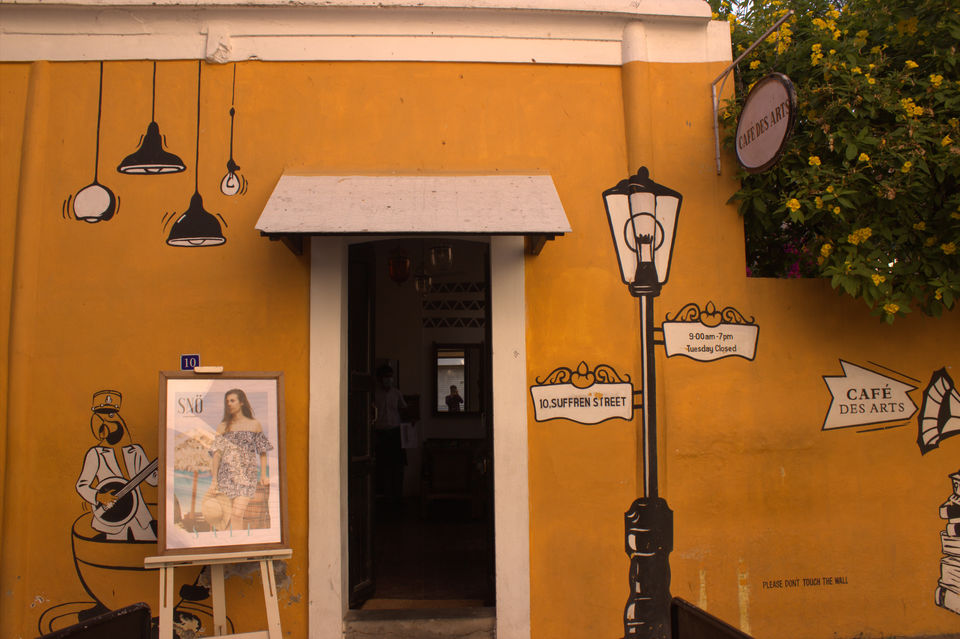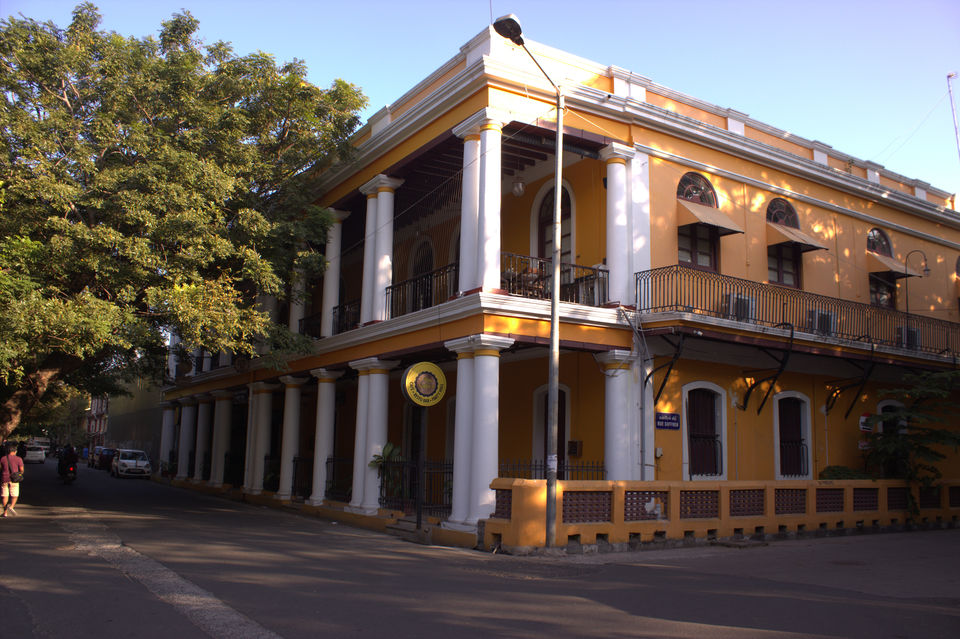 Walk through its' warren of alleyways as that would be the best option to explore the French district . After dropping my bags in the hotel ,I sauntered to the much famed 'district'. Bound by promenade and MG street , it's not very difficult to navigate through the squarely laid townscape of French district ,more so, as you develop acquaintance with two French words - 'le' [the] & 'Rue' [street]. While 'Rue Suffern', 'Rue Bourbonnais', 'Rue Romain Rolland' lay the red carpet to the vibrant architectural palette box lined up on the rubble strewn streets , 'café des arts',' le shanti' are some of the high fashion eateries , offering exquisite French, Italian and Indian cuisine. After swanning around for almost four hours , I satiated my taste buds with delicacies at 'café des arts'. Needless to mention ,it's a shutterbug's paradise with colorful walls and pink bougainvillea cascading down like tendrils - a priceless frame to capture to.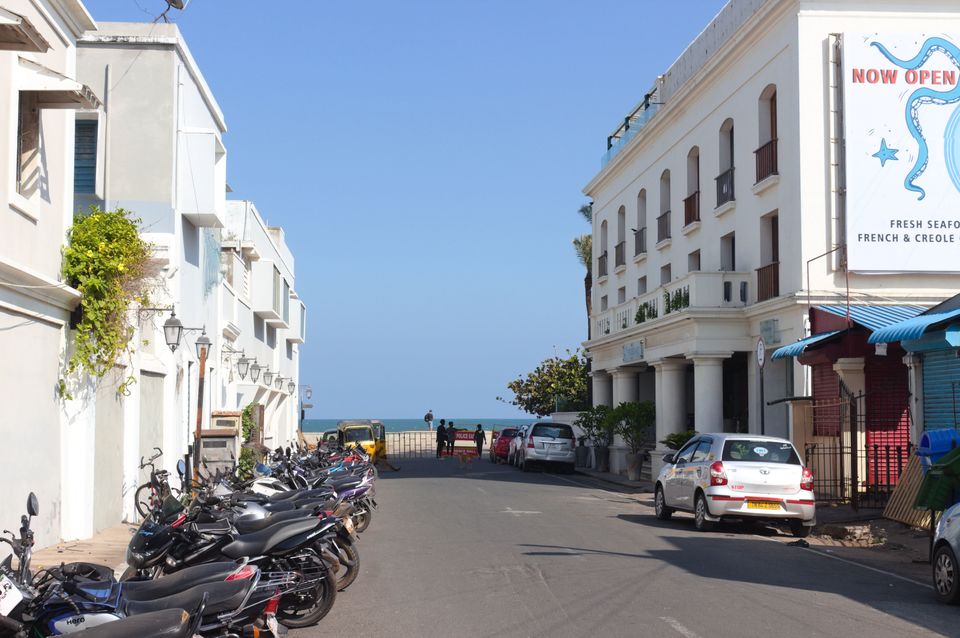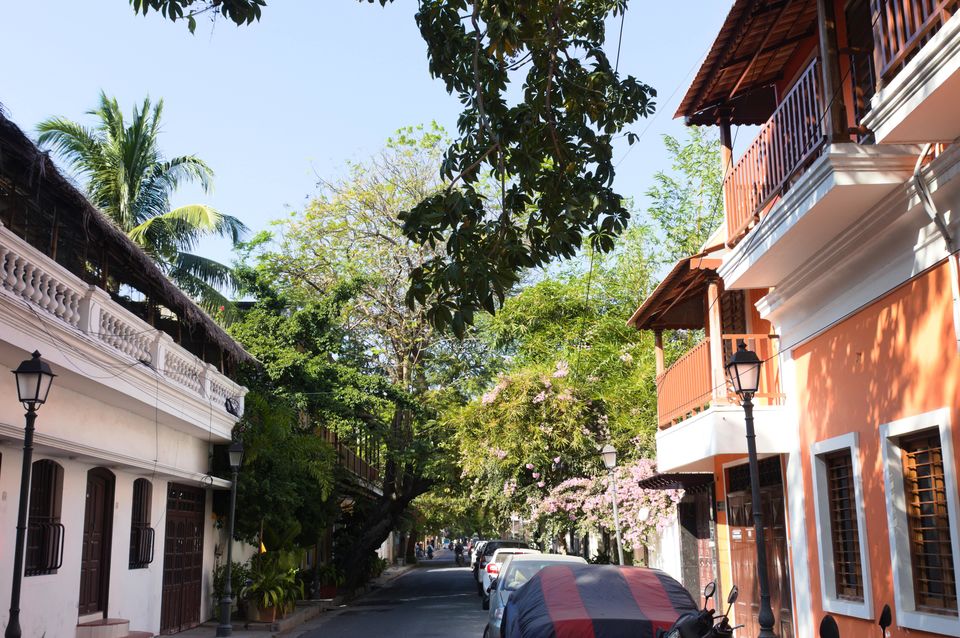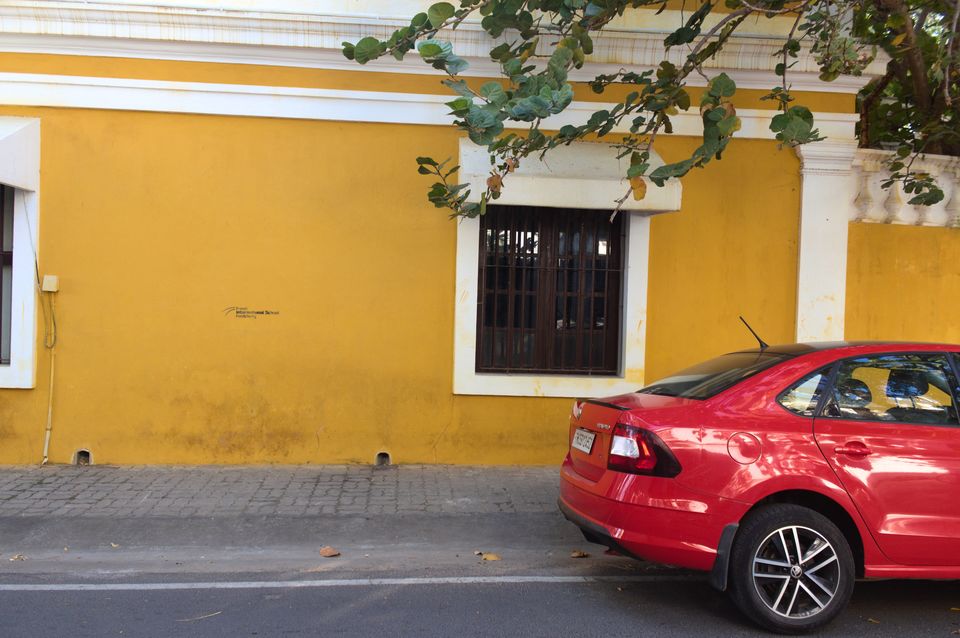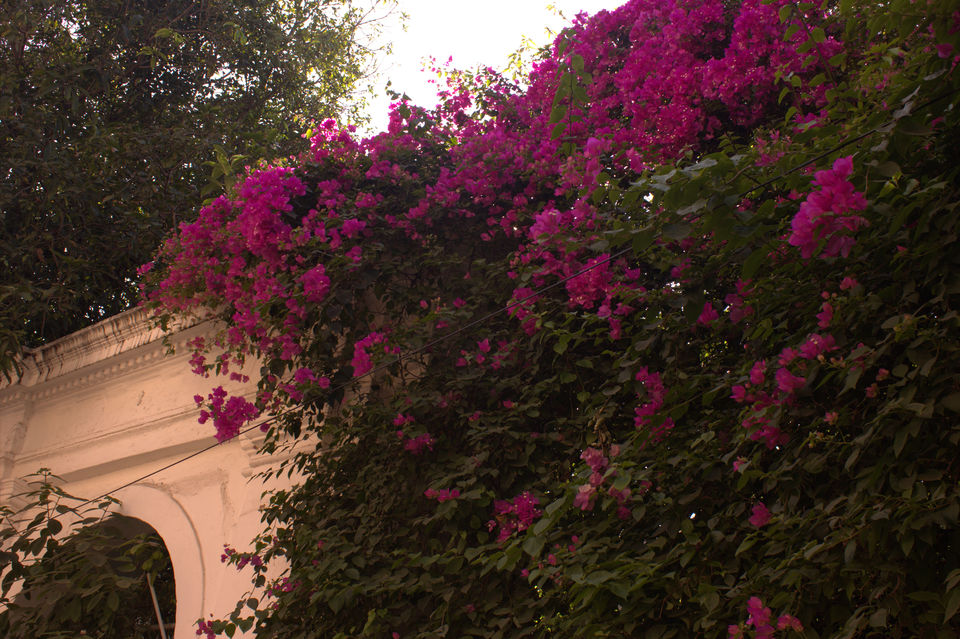 Auroville is an experimental township founded by Mira Alfassa ,famously known as 'Mother ' , who was a disciple of Rishi Aurobindo , in the year 1968 at a distance of 10kms. from main town of Pondicherry ,encircling an area of approx.20 sq. kms. with some parts falling inside Tamilnadu. With human unity at its' core for envisioning such 'Universal Township', wherein people from across the world with varied cultural, religious, and ethnic background can live together in peace and harmony , based on the teachings & ideals of Rishi Aurobindo , people from 124 countries including Indians from 23 different states came together with some of their native soil brought from their homelands and deposited in a marble urn - a symbolic gesture to universal human spirit. Currently, over 3000+ permanent residents are there from diff parts of the globe living together harmoniously ,with sustainable living goals and attaining divine consciousness through social works [Karma Yoga].
Matrimandir - literally, "the dwelling place of the Mother" - is situated in the heart of a universal city - Auroville, about 12 kilometres from Pondicherry in India. It was designed in 1968 by French architect Roger Anger. The construction started in 1971 and completed in 2008 after a protracted period of 37 years. During the last one decade, the temple has emerged as a top destination for meditation and has a footfall of around one million persons per annum.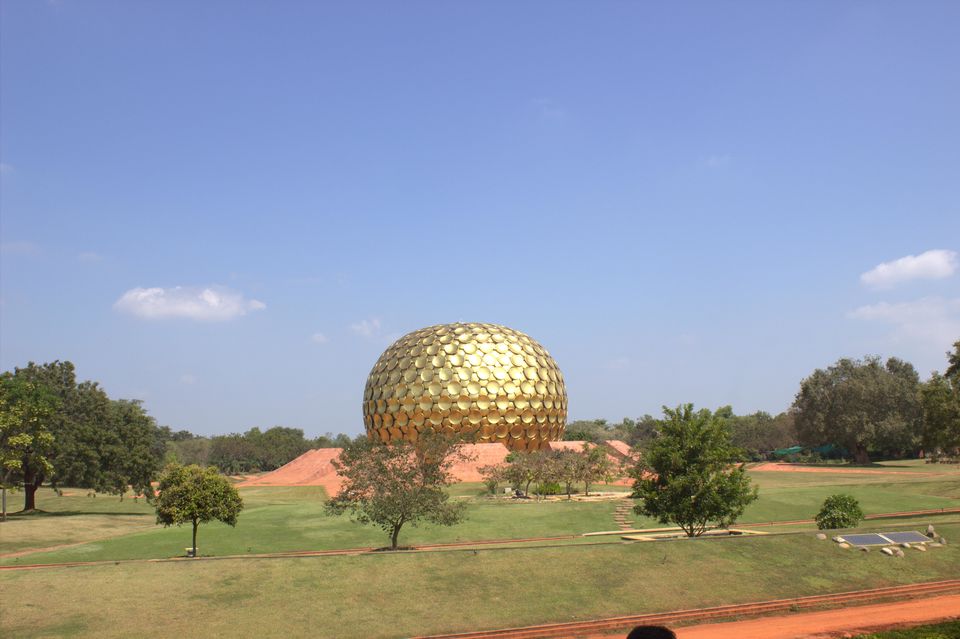 Paradise Beach, or Plage Paradiso, can be reached easily by a boat journey of 30mins from Chunnambar Boat House , which is 10 kms from Pondicherry town . This beach bears the epithet of 'Paradise' for its' golden hued sandy beach along the teal colored water of 'Bay of Bengal'. The boat journey is through pristine backwaters adorned with mangrove forest. There are a few shacks along the main entrance to the beach, and you can get fresh coconut water and some simple snacks - don't expect any fancy street food though.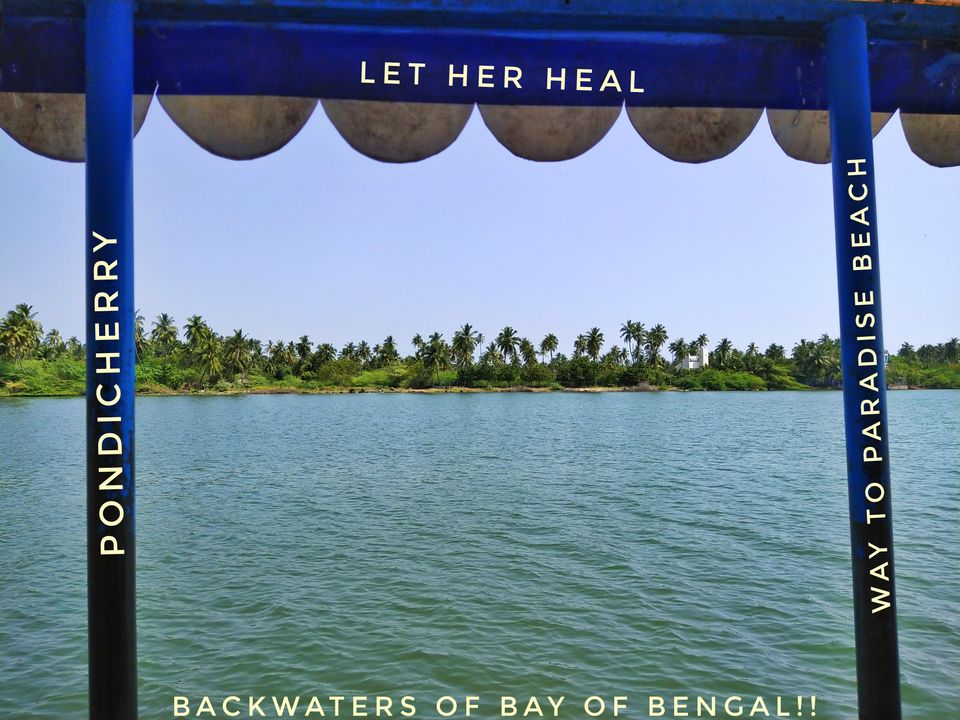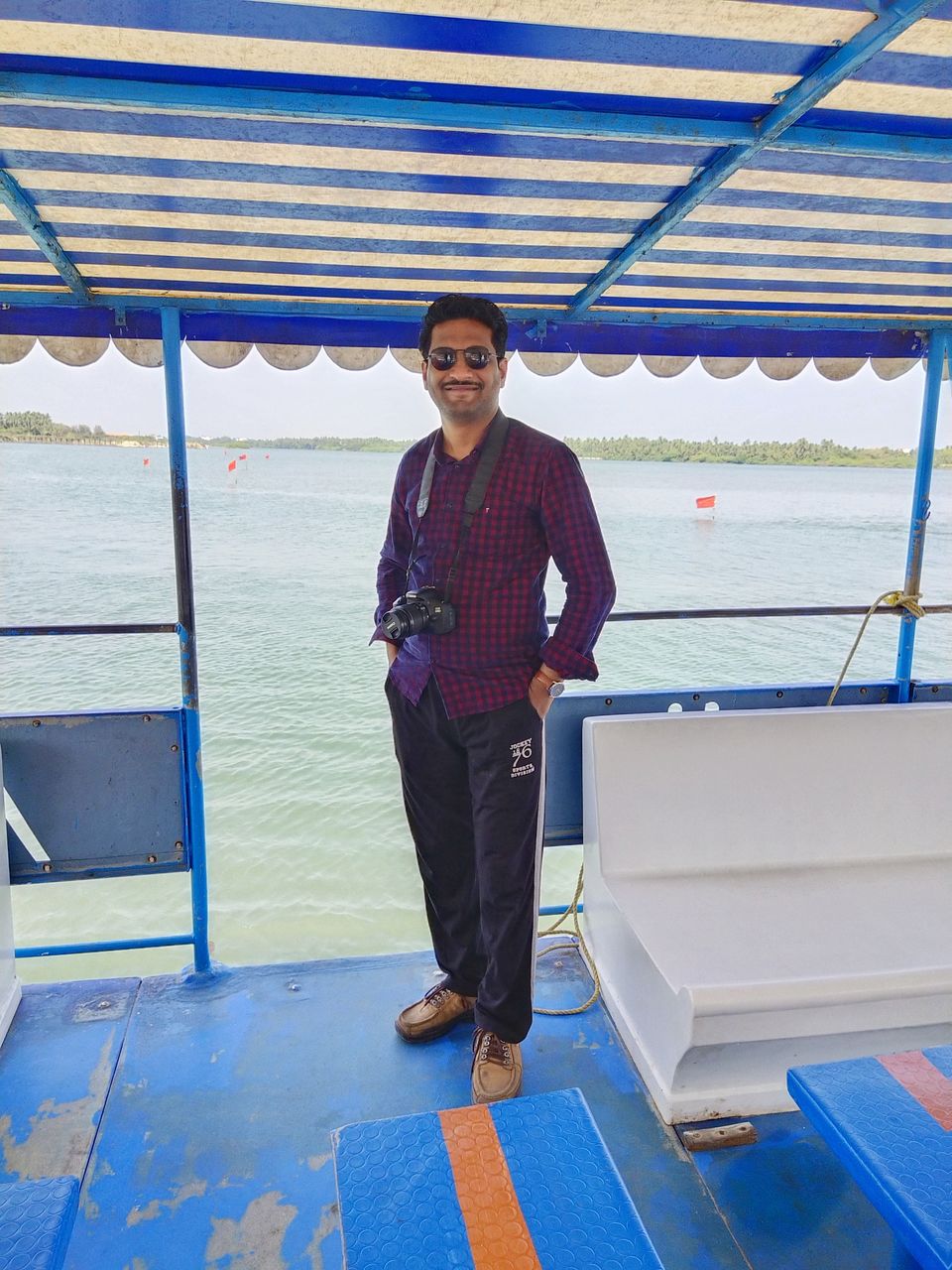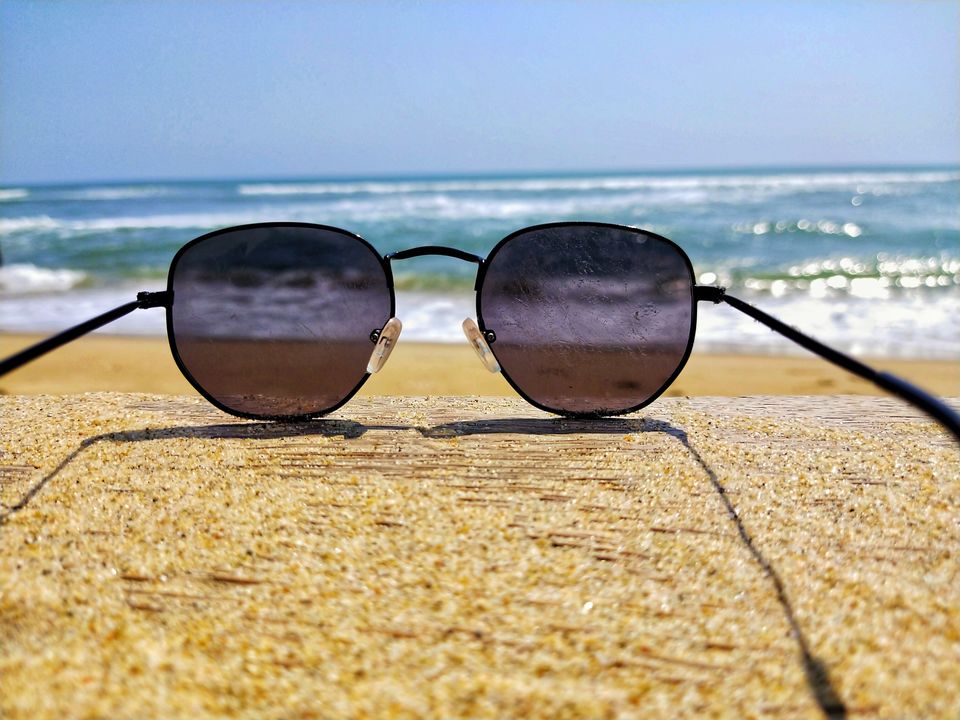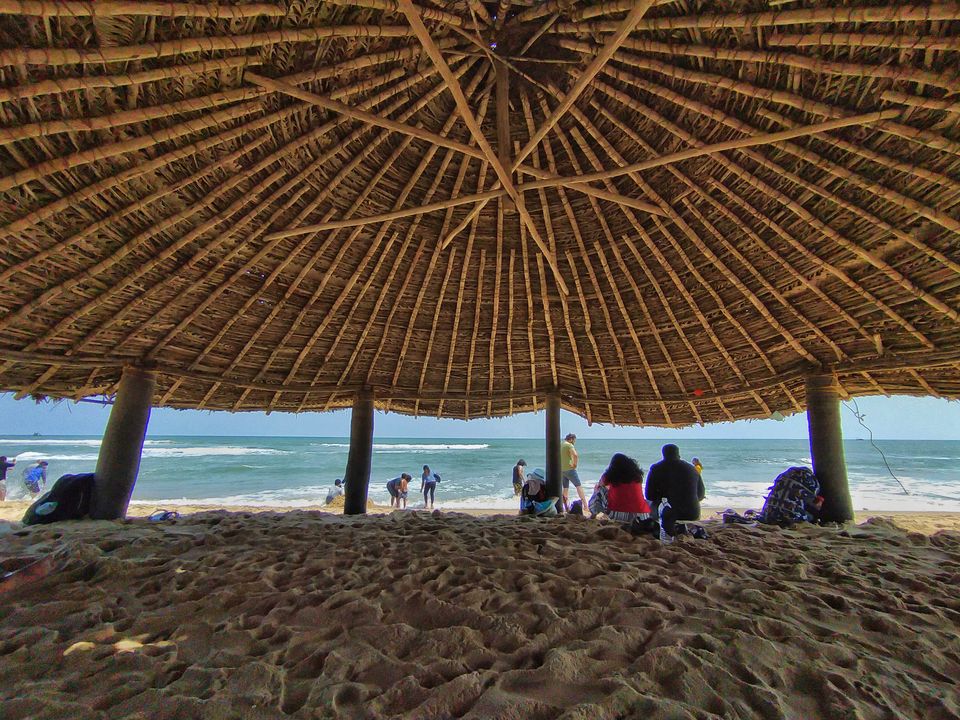 Promenade or Rock Beach was my refuge every evening [for 3 days] once the brooding summer heat abated.Perhaps ,not only for me, but for all tourists , given the vibe of the beach front post sunset.Pedestrian only broad pathway along the shore line give a golden opportunity to stroll, jog or run while getting nuzzled by refreshing sea breeze. The colorful facades of luxurious hotels and cafes ,lined up along the coast line , add an interesting dimension - Havana Aura. After working up a sweat , delicious ice-cream parlours couldn't not be given amiss.
Accommodation :- Like any other touristy places , Pondicherry can offer a wide range of options depnding on your pocket strength. Being a frugal-ish traveller , I choose to stay at Dreamland Residency at a price of Rs.600 per night,near to Pondicherry Railway station - 1 km away from white town.
Transportation :- I travelled to Pondicherry from Chennai Airport via Mahabalipuram in a private car.
Chennai to Mahabalipuram - 56 kms - 1.5 hours- Rs.1200
Mahabalipuram to Pondicherry - 96 kms - 2 hours- Rs.2000
local siteseeing was covered on foot ,barring Auroville and Paradise Beach.
Pondicherry to Auroville - 10 kms. - 30 mins- Rs.350/one way
Pondicherry to Chunambaram Boat House (for Paradise Beach)- 10 kms. - 30 mins- Rs.350/one way.
Chunambaram Boat House to Paradise Beach by Boat - Rs.354/two way.
Other Attractions near White Town:(if interested)
✔ Bharathi Park
✔ Botanical Garden
✔ Pondicherry Museum
✔ Aurobindo Ashram [morning hours]
✔ The Basilica of the Sacred Heart of Jesus
✔ Eglise de Notre Dame des Anges
✔ Immaculate Conception Cathedral
✔ Statue of Dupleix
Special Mention :-
Mahabalipuram can be a pit stop on the East Coast Road while travelling from Chennai to Pondicherry . Shore Temple ,a UNESCO world heritage site, for which Mahabalipuram is widely famous , was built under the patronage of Pallava king Nrasimhavarman II Rajasimha,who was bestowed with the title of 'Mahabali'-the great warrior, who ascended the throne in 700 C.E. and ruled for about twenty years.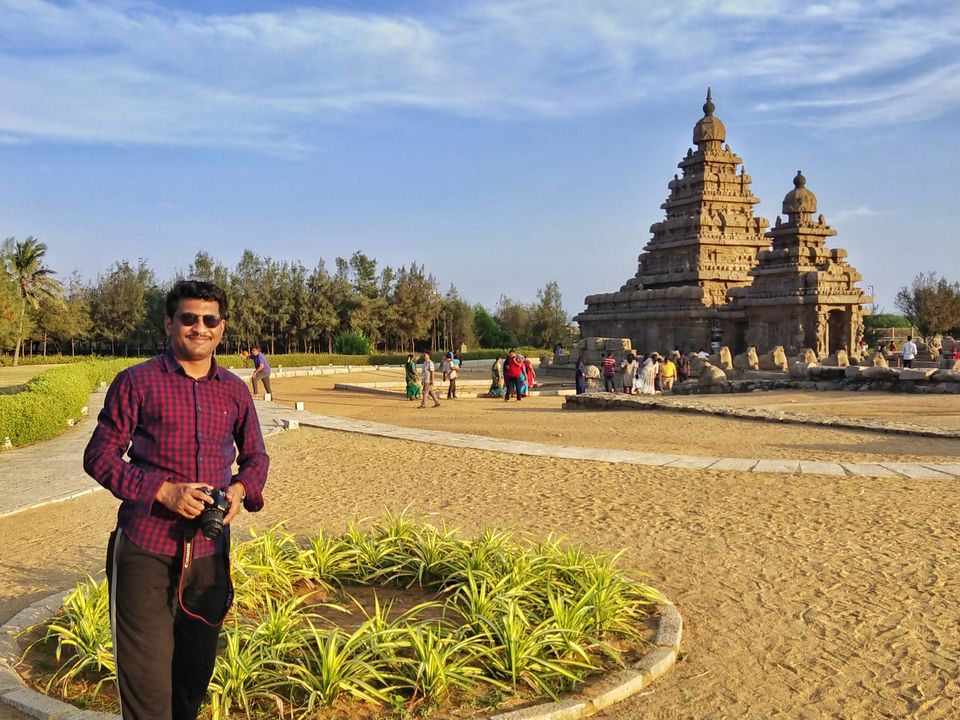 *********************The End ******************************