We were 9 people or you can say it's a all Cousin's Trip. We planned  a 5-days trip,  I know it is insufficient to visit and embrace the beauty of Leh and Ladakh. But we all are working and stealing time from our work was quite difficult. So we were looking for a long weekend. We got this opportunity as a long weekend on 2 October.
We took a flight to Leh IXL airport. Tickets are totally depended on your luck. We got tickets for 2200/-Rs each ( Delhi to Leh ). Although returning tickets were quite expensive (4500/-).
We landed in Leh on 28 October. We had already booked a cab and hotel earlier to avoid end time hassle. Because we were with our gang. You can prefer end of September if you want to avoid the crowd and want some peace.
Welcomed by our taxi driver Namgyal at the airport with a welcome note, and it was totally a sweet gesture.
We stayed at the hotel Eco-Poplar Resort. And the most amazing thing was its Apple orchard. We took lunch there and it was great with good North Indian taste. If you are a North Indian you will feel home with its taste. But it is quite expensive (500/- Rs per plate) if you haven' t  planned an expensive lunch.
We had already decided not to give an excursion to ourselves. So we took rest in the afternoon to adjust according to the climate.
In the evening we went to Leh local market to buy some essentials like caps(200-250/-), gloves and mufflers(200/-). We also took bikes Royal Enfield Classic (1000/-)  and Himalayan( 1200/- a day) for a bike trip to Hall of Fame, Patter Sahib Gurudwara, Magnetic Hill, Chilling, and Sangam. We explored Lamayuru restaurant for dinner in Leh Market. Dinner was amazing and also tried Yak cheese. We didn't like its taste but you can try if you want to explore something new.
In the early morning, we headed to Hall of Fame. It is a must visit place to feel the fire in our soldiers and their dedication. Moving next to Magnetic Hill and it was amazing, the place where gravity defies. We took lunch in Langer at Gurudwara Patter Sahib. Then we moved with our gang to Sangam and Chilling, mesmerized by the beauty of Zanskar River and mountain ranges. It was a thrilling experience to visit this place by bikes.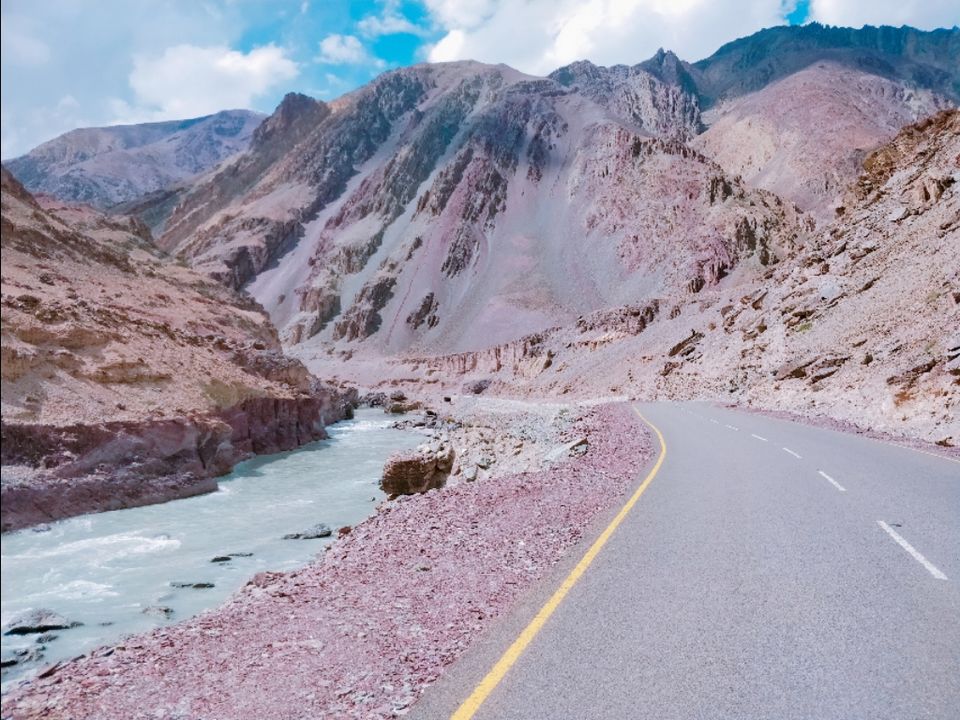 We checked out from Eco Poplar resort and moved to Nubra Valley. We had already hired two Xylo cars (15000/- each), targeted Khardung La, Diskit Monastery, Sand dunes Hunder. You must be cautious if you are planning all these places in a single day. At Khardung La temperature was -15°C, which was extreme for us. We stayed in the night at Horcho Guest House in Hunder. And I fall in love with their hospitality. Their Arrangement of food and bonfire was a lifetime experience.
Early in the morning, we took tea and aimed to hit Pangong Lake around 1 pm. We were amazed at the scenic beauty. Heads off to Border Road Organisation( BRO), 85-90℅ of roads were in excellent condition. Reached Pangong at 12:30, had lunch. It is really as beautiful as shown in 3 idiots. On the same day we en route to Leh because we had flight on the very next day (2 October).
Stayed at Hostelavie in Leh on the night of 1 oct. And it was so economic 600/- per bed. If you are a solo traveler or have a gang then this is a economic option.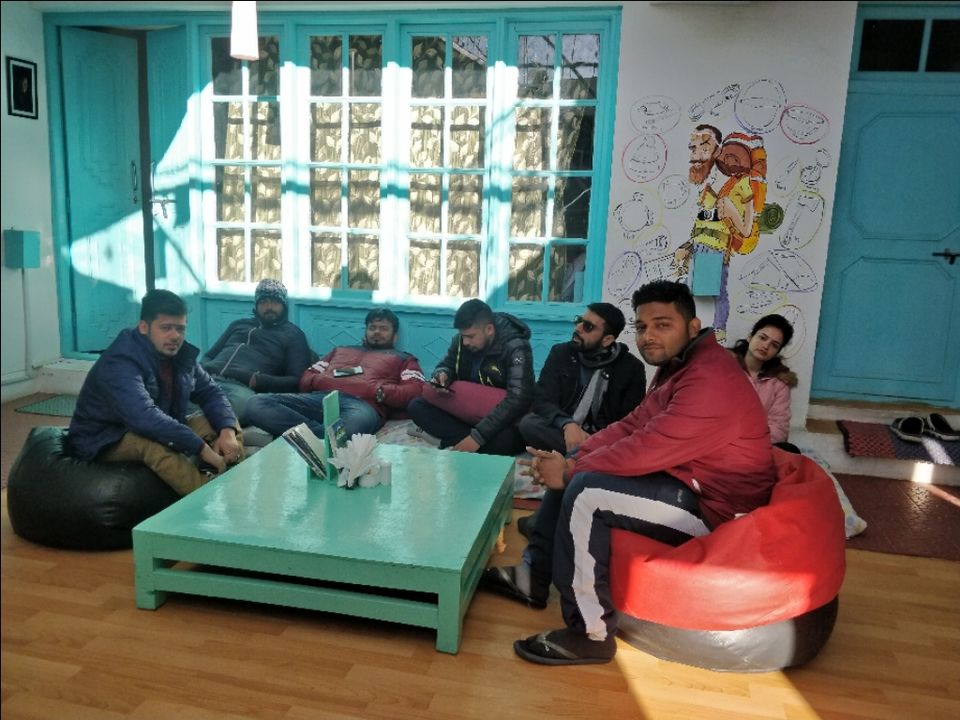 Had breakfast in the morning (2 October) and checked out for Leh Airport.