In Every traveler's list leh ladakh is at top.
Everyone wants to visit this heaven at least once and enjoy its beauty either via Road trip, Royal Trip or Rowdy Bike trip. Actually this place is a heaven on earth. Once you enter Leh, you just get lost into the Beauty of Mountains.
We were in this heaven for 10 days but I think 10 days were not enough to capture its Beauty in camera as well as in our heart.
I always wanted to visit this place about which I have heard and read experiences of thousands of people.
Then finally one strong beautiful lady accompanied me :P my Boss cum friend, a big thanks to her for making my dream comes true.
Day 1:
Leh is at 11000 ft from Sea level so to set our breathing in consonance with the high altitude, acclimatization is extremely important before beginning our quest. For the same we took a full day rest after reaching Leh in the morning at hotel Padma, bit far from Main market and fortunately we experienced and witnessed a serene view of Leh from its windows.
Day 3 :
Magnetic Hills, Gurudwara Pathar Sahib, Sangam , Alchy , Liker Monastery :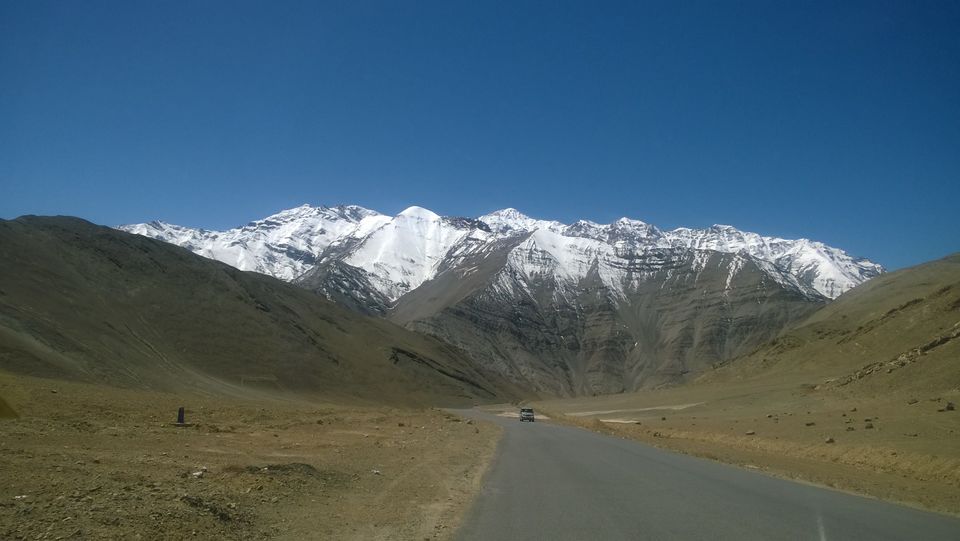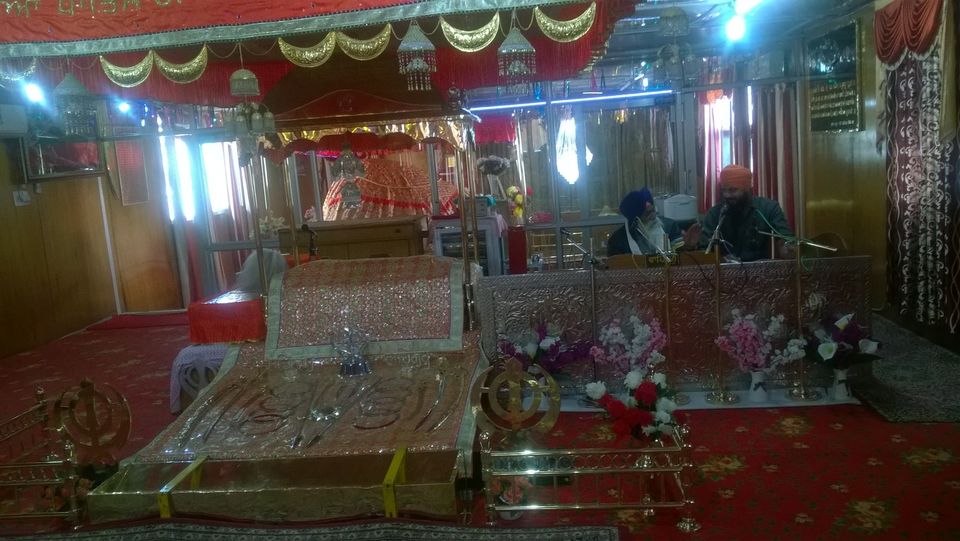 Day 2:
Place to Visit: Hall of Fame , Leh palace , Spituk Monastery and leh local Market.
Here Start Actual trip. We hired a Scooty for local Sight seen. Driving Scooty on this dangerous road its self is Courage.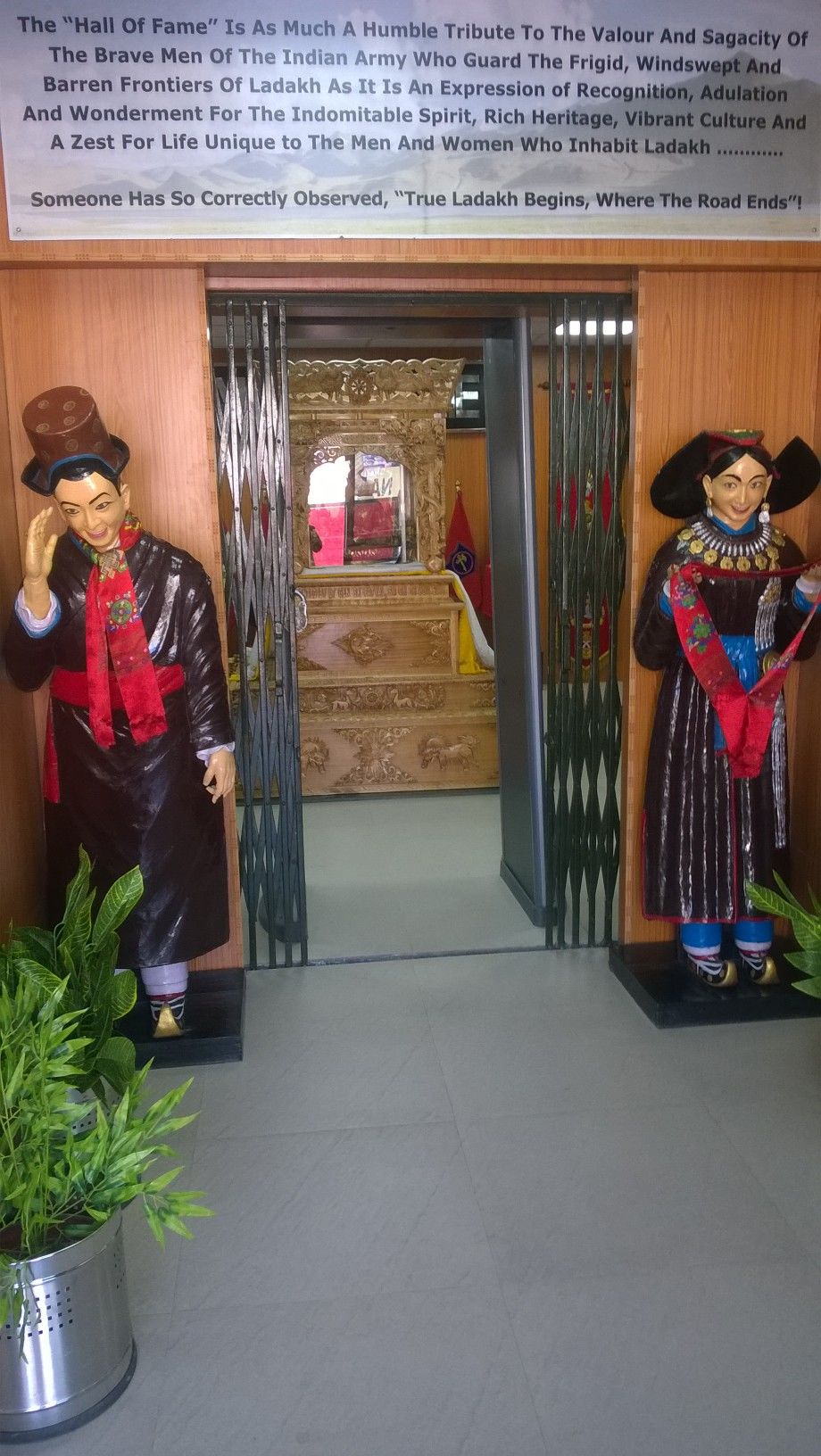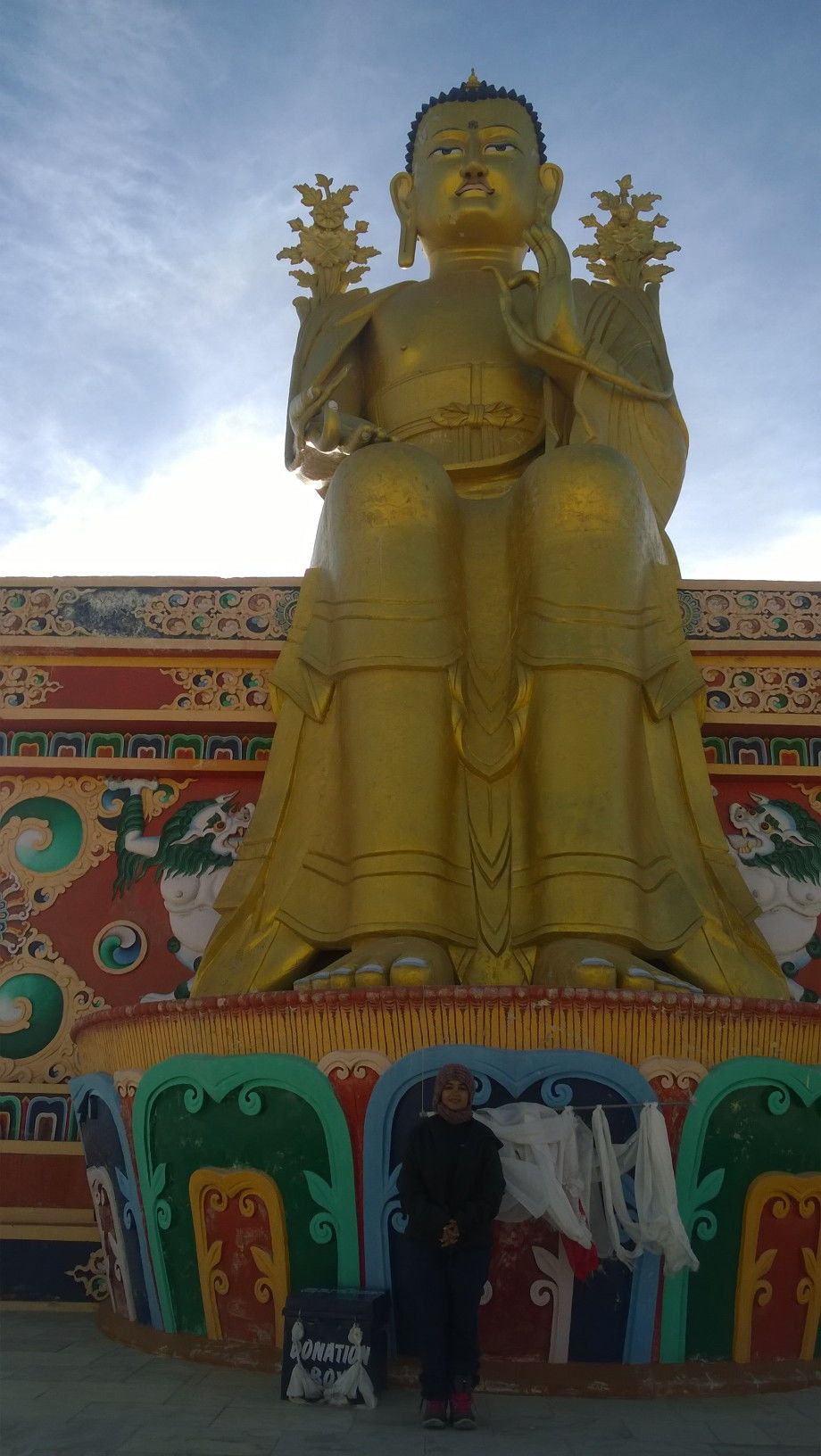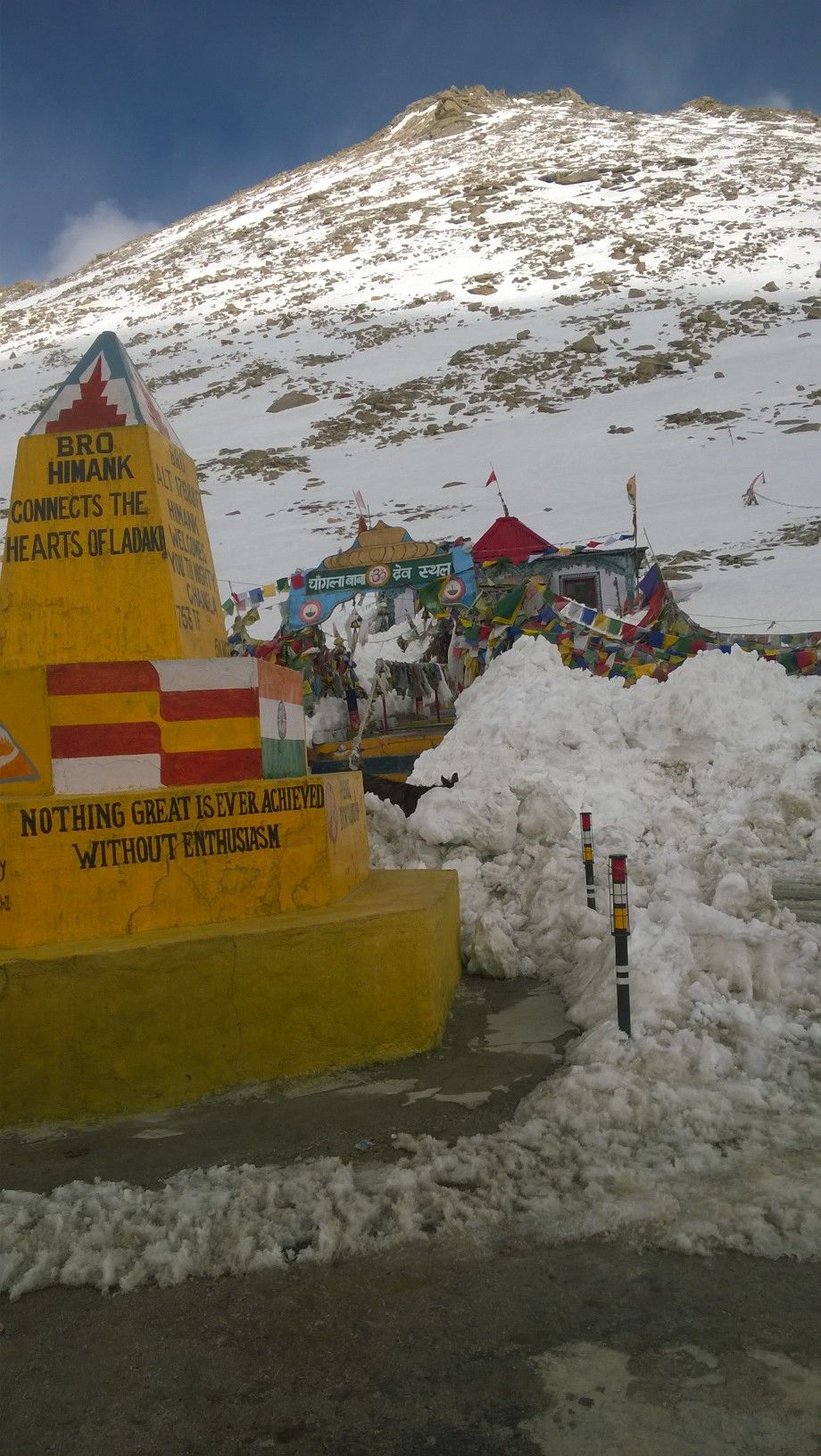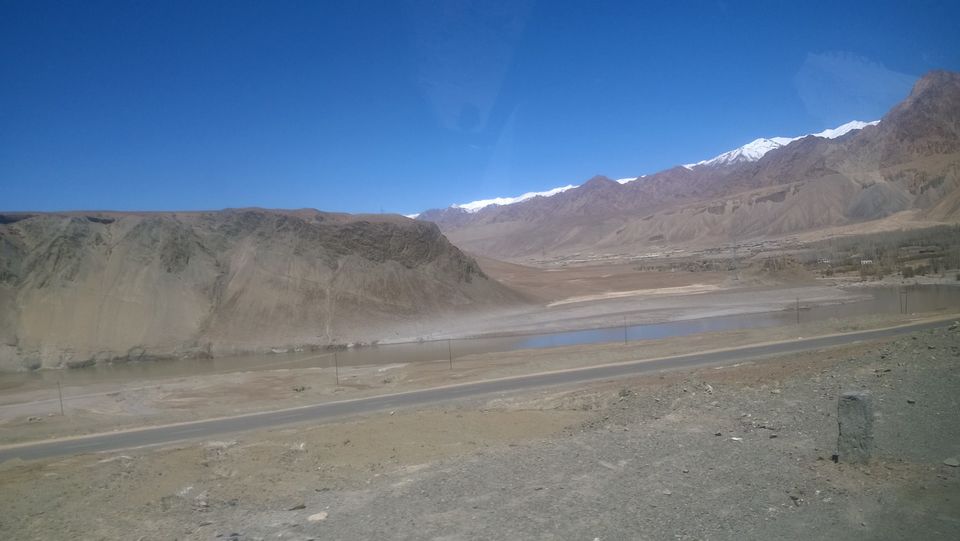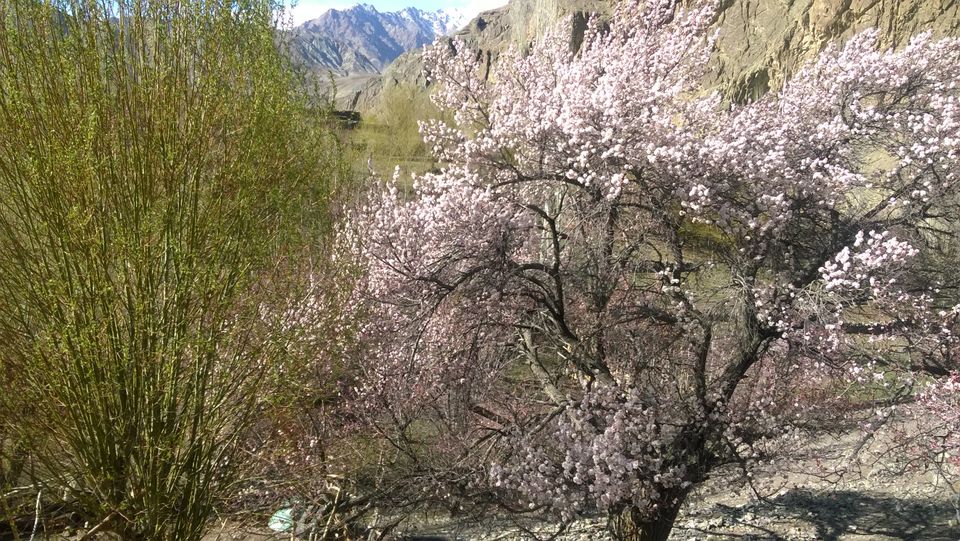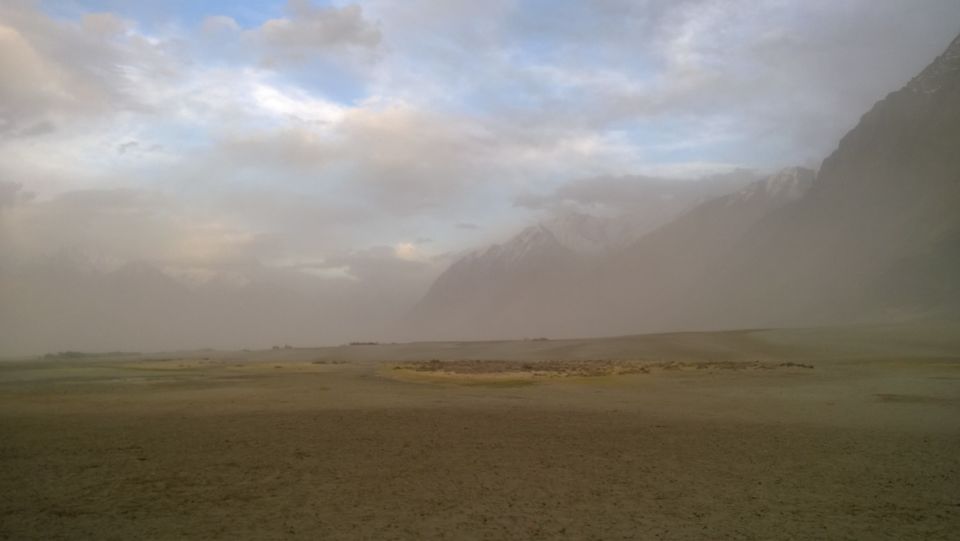 Hall Of Fame: It is a museum constructed as well as maintained by the Indian Army in the memory of the soldiers who had lost their lives during the Indo-Pak wars. It is also termed as a memorial for the war heros. This building consists of two floors. There is information about the brave soldiers as and a souvenir shop but on the first floor, there are artifacts of various wars (mainly Kargil war) such as the weapons used during the war and some important documents, related to the same. There is another section also which are related to the Bit of History of Leh ladakh & its cultural cloths & food.
Spituk Monastery: Spituk monastery is a beautiful & peaceful Buddhist Monastery at leh District at leh Srinagar Highway its near to hall of fame.
Leh Palace: The palace had a lovely view and good structures to see with a temple of Lord Buddha. You can see the mud walls' structures with which the palace is made of and is a common sight in and around Leh.
Day 4, 5 & 6:
Nubra valley, Hundur , Chang la Spot, Pangong lake , Highest altitude Motorable Road
Panamik hot water Spring: At minus degree Temperature when you See hot water spring feels amaze. And As per localities after taking bath from this water you will get cure from some Skin diseases.
Diskit monastery: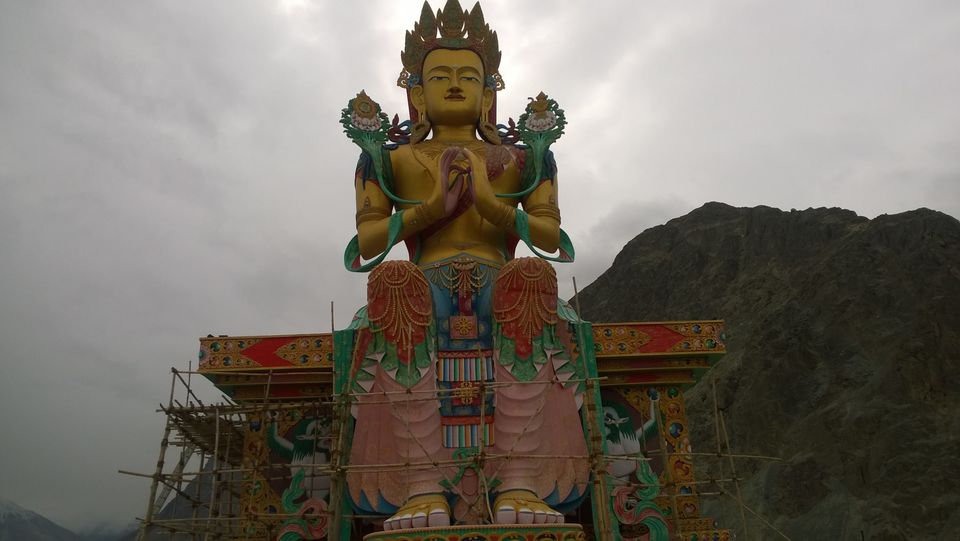 Now this Some thing for which we were dying to see. The way of Hunder to Highest altitude Motorable Road was hardly 1 hour. But its took 4 hours us to Reach there because of Snow fall . and car Drivers covered their cars wheels with iron chain so that their car can not Slip in Snow. It feels Amaze after visiting this place covering all over the Snow Around. And best thing is our Army men working here 24/7 at this 18360 ft from sea level .
Day 7:
Highest altitude Motorable Road (Khardung La ):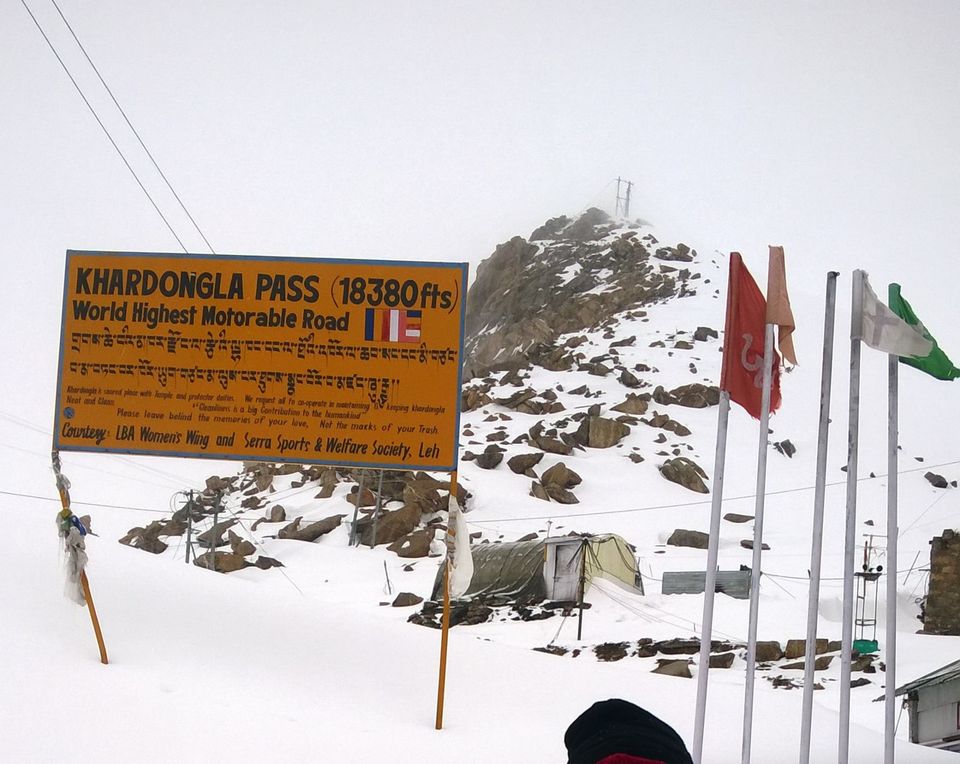 Now today we don't have courage to step out of hotel because we get bit of high altitude sickness after rest we feel better but its better to carry high altitude sickness medicine (Diamox).
Day 8:
Kharzok lake, Chumathang hot water Spring, Henley Gompa
These places are Almost 430 Km. from Leh .
Chumathang hot water Spring: Its totally beautiful Village area.
Kharzok (Simoriri lake ) Its almost similar to Pangong lake but its smaller than that, Beautiful too.
Hanley Gompa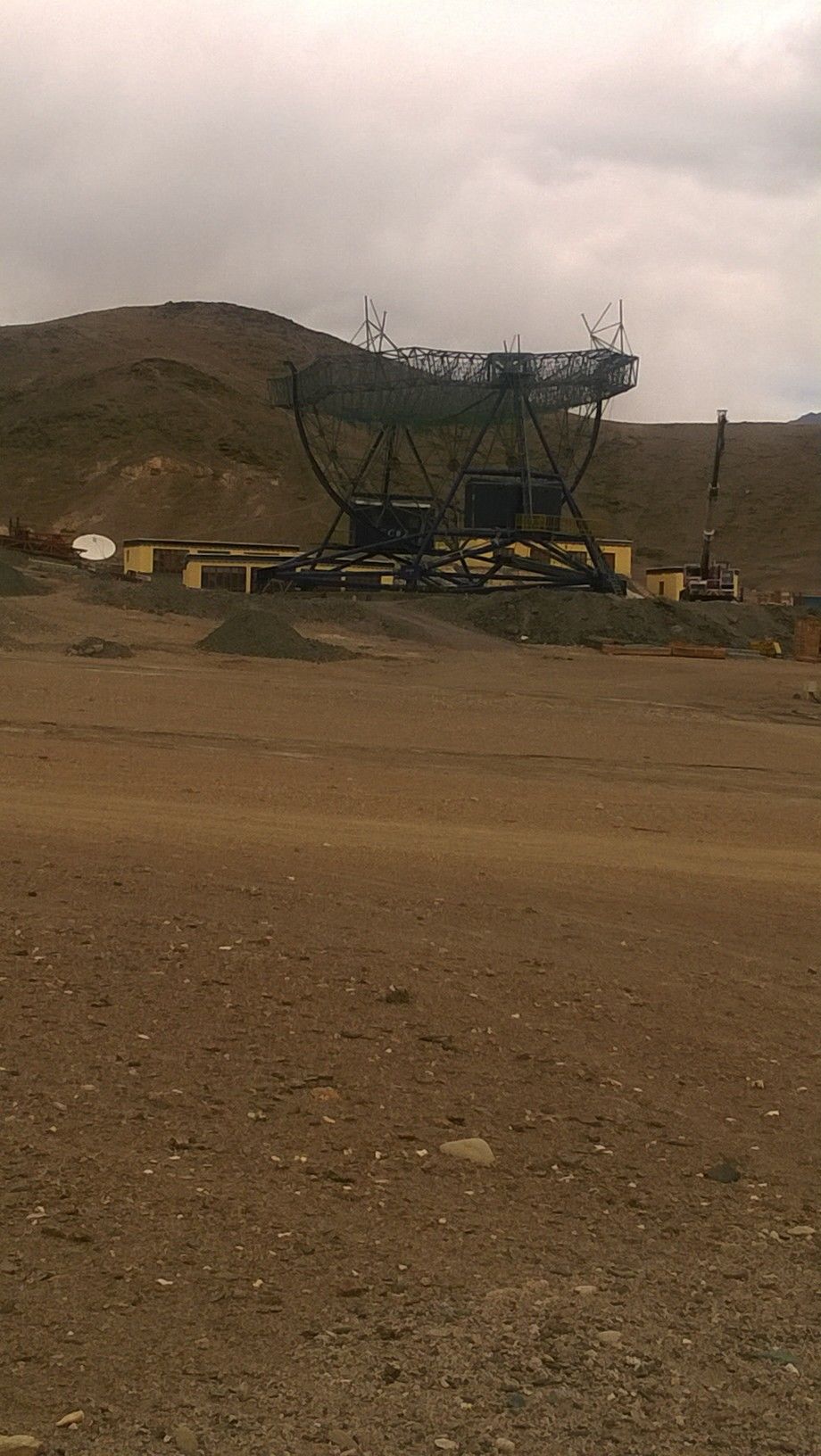 Shanti stup & Shopping at leh main market .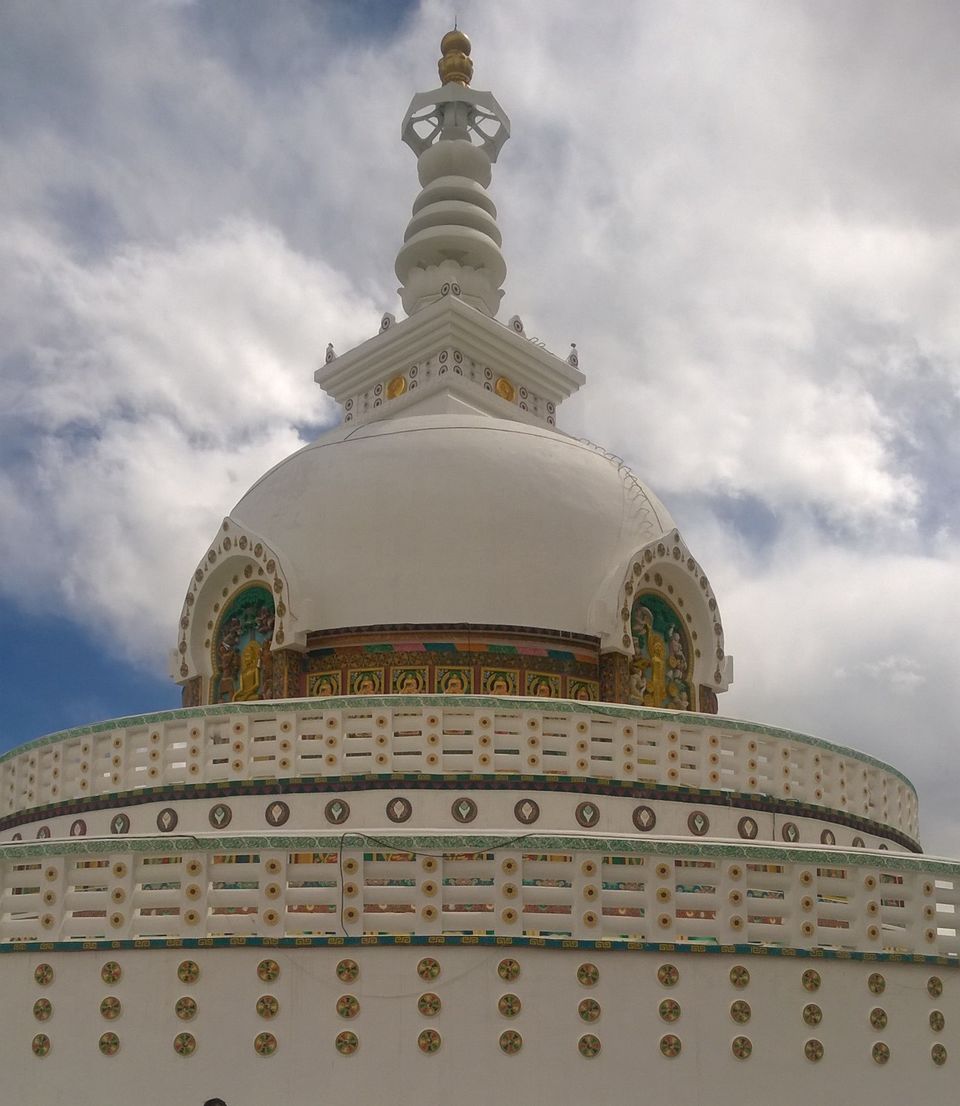 Hemis monastery Museum is 47 kms from Leh, looked intriguing from outside among the mountains. This monastery has two temple of Lord Buddha & Padmasambhava a prayer room for the lamas. The monastery also has a museum and a shop which has Tibetan style stuff at reasonable prices.

Thisky Monastery : It was mesmerizing monastery where almost 2 floor big Beautiful statue of lord Buddha. From Where we Bought some Ayurvedic Medicines.
Rancho's School: Here we came at the place of our favorite Bollywood movie 3 idiots' Shooting has done. Earlier the name of the School was Druk padma Karpo but after this Movie name was Rancho's School. There is beautiful café with the pictures of 3 idiots .
Here we End our trip with Heavy heart. we packed our bags and said goodbye to this lovely places. Its lavish trip. I wish to visit this place again & again to capture its beauty in my eyes.
It is Monastery near to the Indo – China boarder. Near to monastery There is Satellite through which India get all
Astronomy related information with the help of Bangaloru main branch.
Day 9 :
Shopping: Now this is the time for favorite task of Girls: P We Enjoyed a lot after buying beautiful Stuff from market and having Coffee at Barista.
Day 10 :
Hemis , Thisky Monastery & Rancho's School .