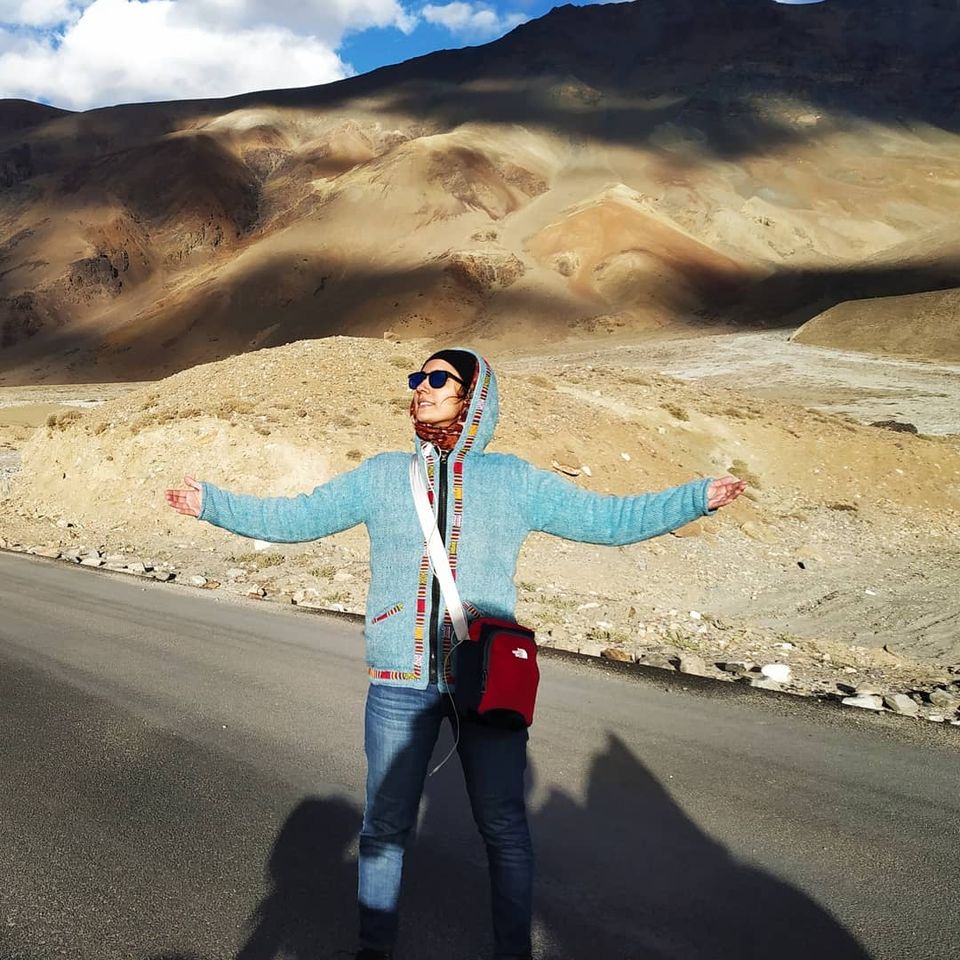 I was scared, changed my mind a lot of times as it was my first solo trip and the place was LADAKH.
And guess what?...i did it!
I always run out of words whenever I write about my experience of Ladakh and it's beauty, because no picture or word can describe the actuality of it's thrilling magic.
I don't know about fairies and their fables, but yes heaven do exist and it won't be dramatic to say that " I've seen heaven before I died!"
Vo kehte hai na "Agar firdous baroye zameen ast, hami asto, hami asto hami ast" itna haseen hai Ladakh.
I lost and found myself infinite times here and cried like a baby when I experienced my first snowfall ever in khardungla pass ( World's highest altitude motorable road).
While some of the people were busy taking selfies it was still hard for me to accept the fact that I am actually here and doing all of this journey alone and one thing was clear in my head that day- Only i am the master of my boat, DREAM and no one can stop you from being there!
One of the big reasons why I wanted to visit the land of Ladakh was to visit monasteries, and now I really feel fortunate to study what wasn't taught to me in my entire life till now.
It's obvious to miss such places where you literally can't close your eyes, even for a second. This place surprise you every single minute with the mesmerizing and magical views, and you can't even imagine what could come next.
Believe me, no view was the same, and every view had the same intensity of it being beautiful.
I miss that cold breeze and unpolluted air coming right from the heaven known as Jammu and Kashmir.