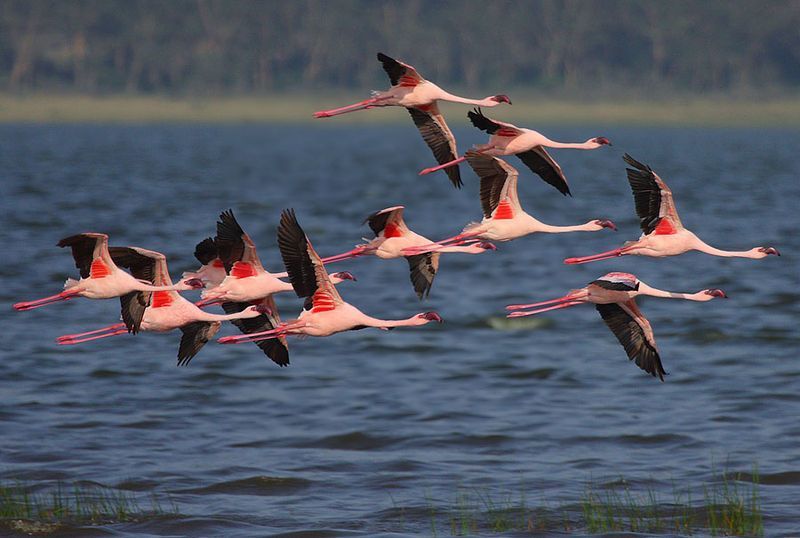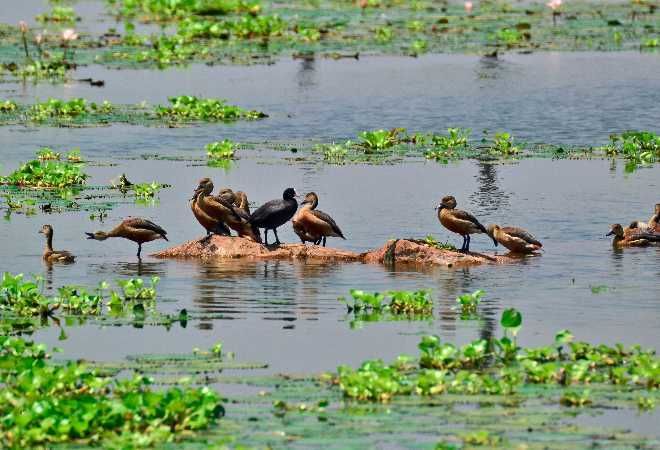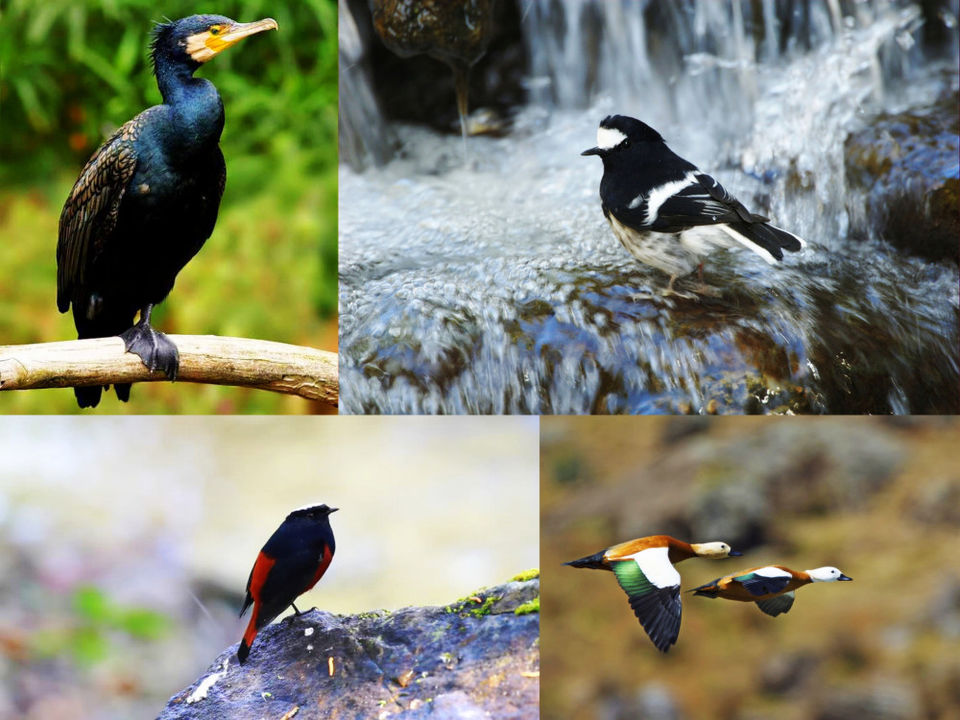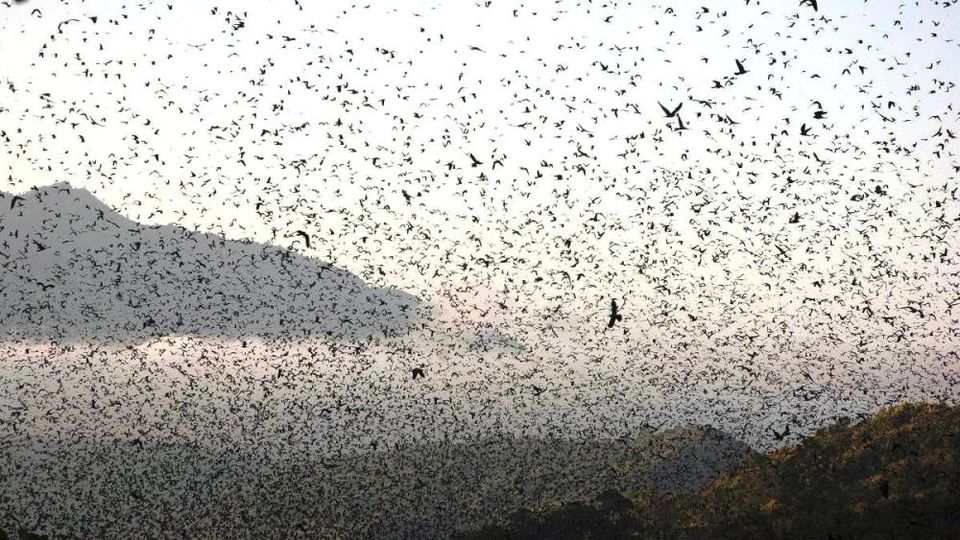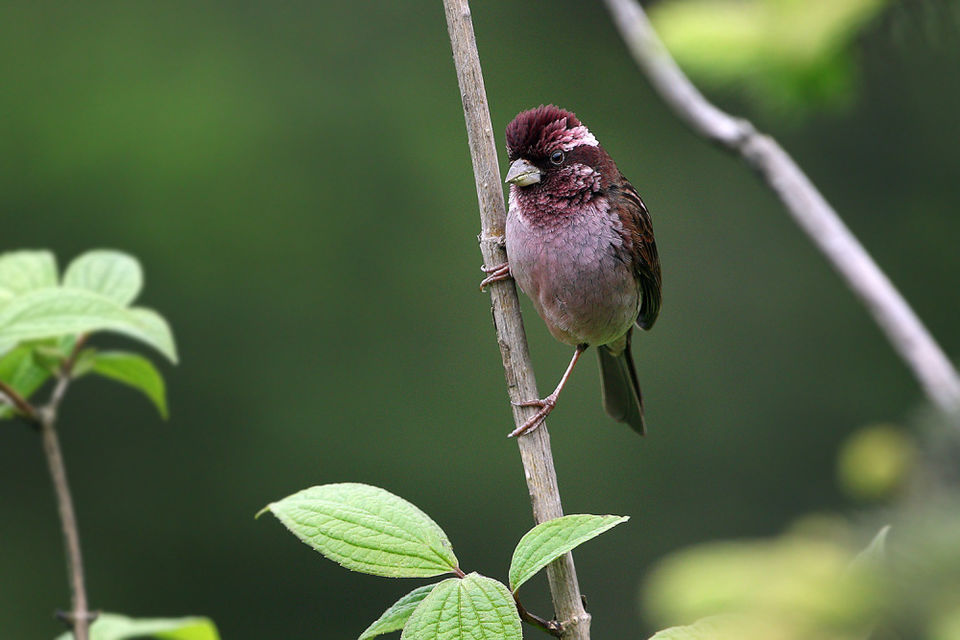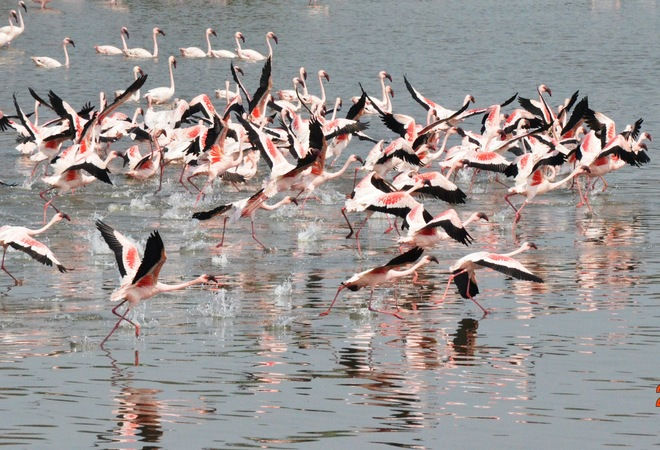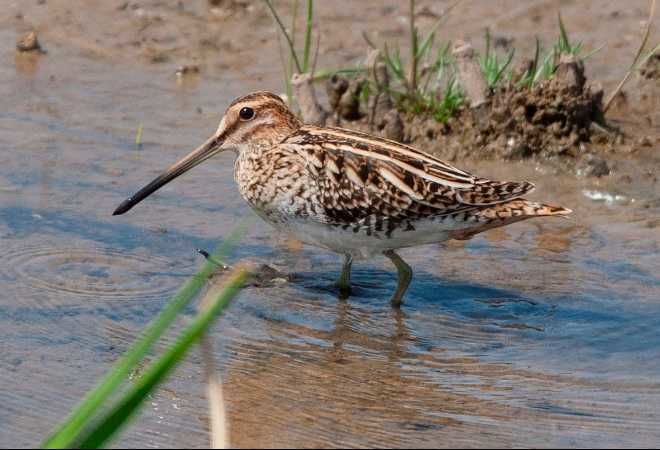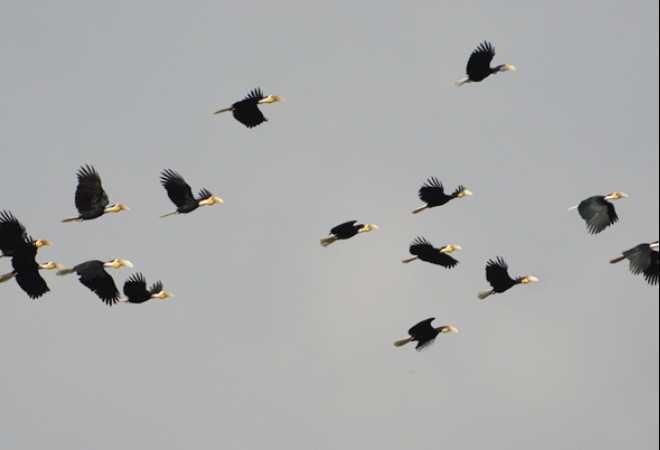 Gone are the days when you get up in the morning to the call of a variety of birds in your neighborhood. That was much before we became surrounded by concrete on all sides and waking up to honking cars. The only bird-songs that many of us might listen to now come out of alarm clocks. If you want to see birds in abundance, or wish to be amazed by the music they create, visiting them in their natural habitat seems like the only option. And for that, I am taking this seldom-received the opportunity to take you on a short sojourn to spot migratory birding destinations in India:
During a visit to Manas National Park (Assam) between the months of November to April, you are likely to spot a few migratory birds such as folktales, Riverchats, Ruddy Shelduck, Cormorants and Ducks. The Manas Wildlife National Park is home to more than 450 species of birds. You can also spot different species of water birds and woodland birds during your visit. Initially, the park was closed to visitors for security reasons, but now this wildlife park is open to tourists and wildlife enthusiasts. In case, you are interested in visiting this wildlife sanctuary, you need to contact Assam Tourism Development Corporation office for a permit and a police escort to this lovely wildlife park.Nameri National Park, located in the foothills of the Eastern Himalayas, straddles the border between Assam and Arunachal Pradesh. Ideal time to visit Nameri would be from November to March. As many as 233 species of birds have been recorded at Nameri, with migratory birds arrives in winter season making it a perfect place for bird-watchers and nature lovers with its breathtaking natural beauty and diverse flora and fauna. While travelling through the forests, you may find Wreathed Hornbills flying overhead.
The bewitching Mishmi Hills are a beautiful world of jaw-dropping landscapes — tropical forests, alpine meadows, shrubby woods, bamboo groves and sloping grasslands so deeply-hued that bird enthusiasts and eco-tourists couldn't resist coming by. Located in the southward extension of the great Himalayan range in the Dibang Valley of Arunachal. Mishmi's colorful birds treat to the eyes of bird-watchers. Explore the habitats from the Dibang river (150 m) to Mayodia pass (2655 m ). Many of the birds are migrants, coming up to the forests when the rhododendrons are in bloom, in the month of April, May and June. In the autumn, they disappears.Expect a wide selection of typical east Himalayan specialities including Black-faced and Streak-throated Laughingthrush, Fulvous Parrotbill, Grey Bullfinch and Spot-winged Rosefinch.
Every day, tens of thousands of falcons gather along the banks of the Doyang Reservoir in Wokha district of Nagaland in a spectacle that can only be seen to be believed. Pangti Village in Wokha district, is determined to provide sanctuary to Amur falcons, known to be one of the world's longest-distance migratory birds as they travel up to a staggering 22,000 km a year.The Amur falcon (Falco amurensis) is a small raptor of the falcon family. It breeds in southeastern Siberia and Northern China before migrating in large flocks across India and over the Arabian Sea to winter in South Africa. During October and November month, they are also seen in Dima Hasao district.
Gear up for the next ride towards Kolkata. Sundarban National Park is a paradise for bird-watchers, with a series of densely forested islands and saline water channels. There are about 248 bird species found in Sundarban national park including a large number of migratory birds from higher latitudes that visits the park in winter months (i.e. from October to March). You will be enthralled to find rarities such as the Masked Finfoot, Mangrove Pitta, Mangrove Whistler, Herons, Egrets, Cormorants, Storks, and many more. Just a 20 minute drive from Kolkata lies a lake, known as the Santragachi Jheel. Winter months (October to March) attracts thousands of migratory birds such as Lesser Whistling Ducks and waders around to this safe haven. Don't forget to look for the Swinhoe's Snipe here.
And at last, journey stops at Sewri, Maharashtra which is the ideal spot for the bird watchers and the nature enthusiasts to spot the Flamingos and other rare bird species at Sewri Jetty. These migratory birds travel from as far as Siberia to the mud flats in Sewri via the Rann of Kutch (in Gujarat). Flamingos mostly thrive in muck which works in its advantage as this keeps predators at bay. They generally roam in large groups and their most captivating moments are their synchronized flight. Ideal time to visit from November to March.
Before you start packing, here are few things to keep in mind in case you are an amateur bird-watcher venturing out for the first time:
Take a good pair of binoculars.A field guide with illustration is a must.Go bird-watching with a group. The more the sets of eyes and ears, the better.Be a responsible tourist.Make sure you respect the birds and their habitat. Do not litter the place.Don't forget to carry a good zoom lens camera to capture the best shots.Best part, you can spot the migratory birds not only in summer, but in winter too! With this list of amazing birding destinations in the country, it's time to wake up the bird watcher in you, and go explore.And, I would also love to hear your feedback from you end. So, don't feel shy to drop your comment!
This post was originally published on 'Oindytraveltales'.