Assam, one of the seven sister states lies in the North-Eastern part of our country. It is blessed with rich diversity of flora and fauna. Dense forests, endangered species, wide variety of birds, animals and plants, diverse ethnicity and a rich cultural heritage is something that distinguishes Assam from other states of our country. Assam lies in the Tropical Rain forest Climate zone and so it receives maximum rainfall which is also another reason behind its greenery. There are many rare species of animals and birds that seek shelter in the dense forests of Assam. For conservation and protection of its wildlife, there are top five National Parks in Assam that attracts thousands of wildlife lovers from all over the world. Visit to a National park is indeed exciting and adventurous, you can see the animals and birds in their natural habitat. It brings you closer to the nature and the memories keeps on lingering in your mind forever. Here are Top Five National Parks in Assam.
Top Five National Parks in Assam
Kaziranga National Park is famous for its one-horned rhinoceros, it is a top rated National Park in our country. There are around 2200 Rhinos in Kaziranga. Along with Rhinos, it is also breeding ground for Wild water buffaloes, swamp deer, elephants. Thick elephant grass, wetlands, the Brahmaputra river that flows through the park giving a spectacular look. You can spot rhinos grazing on the grasslands which elephants taking a bath and deer roaming here and there in the wilderness. Along with Rhinoceros, Kaziranga is also famous for Hoolock Gibbon, Tiger, Leopard, Indian Elephant, Sloth Bear. The bird population is also varied here, you can spot white-fronted goose, ferruginous duck, Baer's pochard duck and lesser adjutant, greater adjutant, black-necked stork, and Asian Open bill stork which are migratory birds. The best time to visit Kaziranga is during November to April.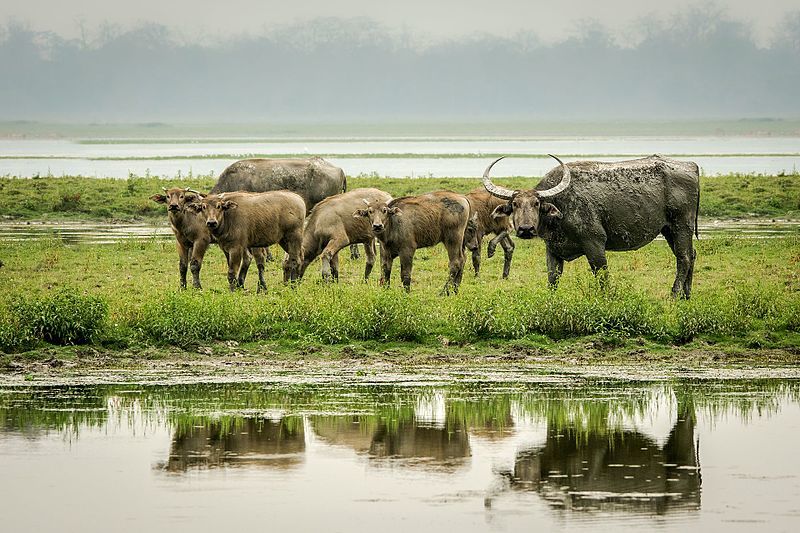 How to reach- Kaziranga is well connected by buses, the nearest airport is the Lokpriya Gopinath Bordoloi International Airport, Guwahati, which is 217km away. You can take you own car or book a cab.
Where to stay- There are lots of resorts and good hotels to stay like Borgos Resort, Iora Resort etc.
Things to do- Enjoy a jeep safari or an elephant ride. I recommend an elephant ride as its best and you can see the Rhinos from a very close proximity. Jeep Safari timings- 8:00 AM to 10:00 AM in Morning and 02:00 PM to 04:00 PM in the evening. Elephant Safari which is only in the morning in two shifts- 05:30 to 06:30 and 6:30 to 7:30
Lying on the foothills of the Bhutan-Himalayas and sharing its boundary with Assam and Bhutan, Manas National Park, a UNESCO World Heritage Site is all you need to visit when you are in Assam. More importantly it is Tiger Reserve Project and also an elephant reserve. The river Manas flows through the park splitting it into two streams one of which flows downstream is known as the Beki river. The forest is covered by covered by Grasslands of Terai and Bhabar type and it's also abundant in trees like sisso, simmul,Gamari, etc. Along with tigers you can also spot Deer, there are a wide variety of deer found in Manas- Swamp deer, Sambar deer, Barking deer and Hog deer. You can also spot Langurs, Assamese Macaques, Slow Loris, Hoolock Gibbons, birds like Giant Giant Hornbills in abundance, Jungle Fowls, Bulbuls, Brahminy Ducks, Khaleej Pheasants, Egrets, Pelicans and Fishing Eagles, wild fowls and also peacocks in huge numbers and if you are lucky enough you can get a glimpse of a dancing peacock. The scenic beauty of Manas National park is marvelous, if you stay inside the jungle resort the sounds coming from the forest is sure to keep ringing in your ears forever. The best time to visit is from November to April.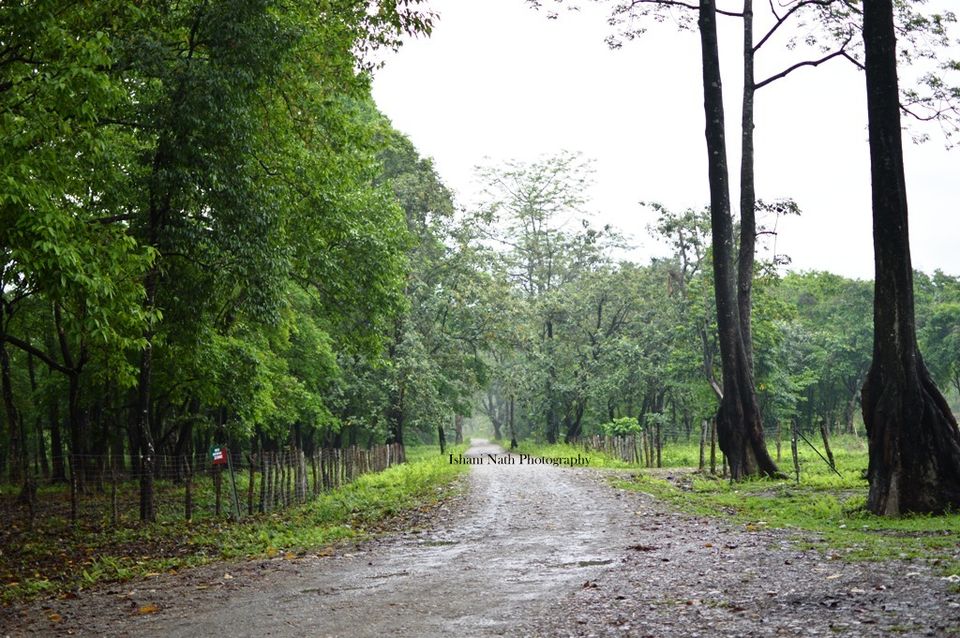 How to reach- The nearest airport is the Guwahati Airport and Barpeta Road Railway station. It is 176kms away from Guwahati by road so you can also take your own car.
Where to stay- There are lots of accommodation inside Manas National Park Florican Cottage, Birina, Bansbari Lodge, Sikhiri Cottage, Musa Jungle Retreat, Manas View Jungle Resort.
What to do- Enjoy a jeep safari with your family and friends. You can also go for elephant ride but I suggest Jeep safari as it will let to visit Pangbang the small village in the bordering country Bhutan. You just need to submit a valid id card and Rs.30 per passenger. You can also go for river rafting in Manas which I am sure you will like very much.
Nameri National Park is another exciting place for wildlife lovers. Located in Sonitpur district of Assam, Nameri is only 35km away from Tezpur. The Nameri Eco Camp is also very famous and one of the best places to stay for nature lovers. They arrange rafting trips and you can stay in thatched cottages in a clean environment. The river in Nameri is popular for various kinds of fishes. The most popular fish in this region is the Golden Masheer Fish and measures 3-9 feet. It is also known as "Tiger of the Himalayan rivers". Elephants, tigers, wild pigs, Indian Giant squirrel, bison, clouded leopard, Himalayan Black Bear, sambars can be spotted in Nameri. You can also enjoy boat ride across the Jia Bhorali River, there are forest guards who arrange the trips and also take you for jungle trekking, which is very exciting indeed.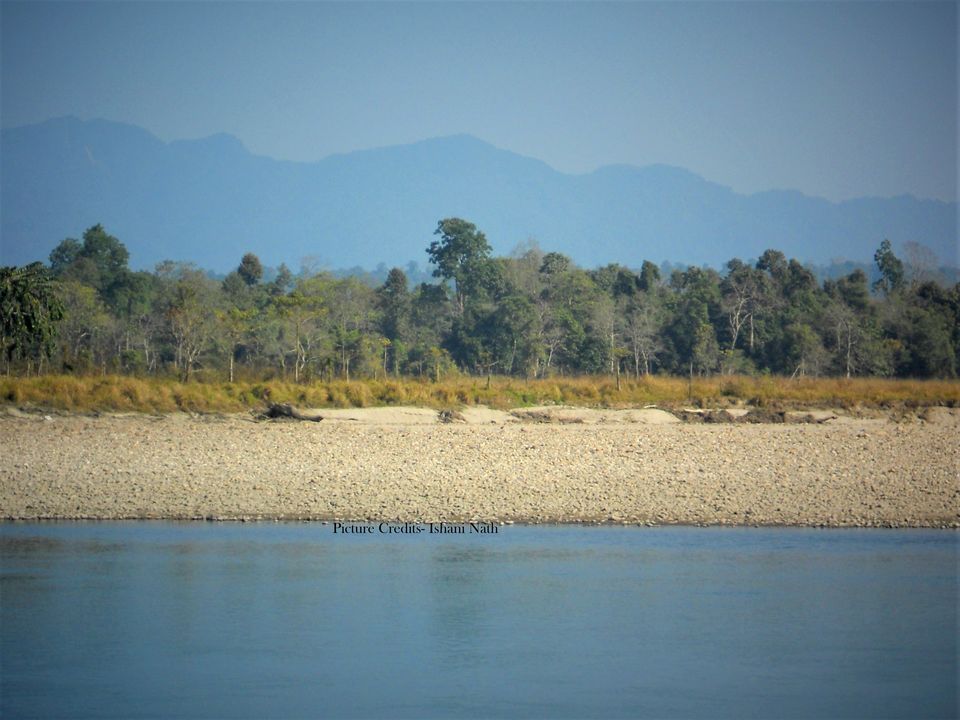 How to reach- The nearest town to Nameri National Park is Tezpur, it is well connected from there by buses and taxis. The nearest airport is the Gauhati Airport.
Where to stay- You can stay in Nameri Eco Camp, but its best if you do a prior booking. There are other resort like Jia Bhorelli Wild Resort, etc.
What to do- Jeep safari, swimming, angling, river rafting, boating can be done. But for certain activities you need proper permission from the administration.
Orang National Park is the smallest when comes in terms of total spread of the park which is only 78sq. km but when it comes to wildlife population, Rhinos are found in abundance. Orang National Park is located in the north bank of the Brahmaputra River in Darrang and Sonitpur districts of Assam. The river is also famous for rare river Dolphins. This park is rich in flora and fauna some of which are the one-horned Rhinoceros, Leopard, Elephant, Sambar, Barking Deer, Tiger, etc. You can also spot migratory birds like milky white pelicans. This park is the breeding ground for various kinds of fishes.You can aslo spot large number of birds like Opened Billed and Adjutant storks, spotted owlets, etc so don't forget to carry your binoculars. If you are staying in Tezpur than you can visit Orang and Nameri both the National parks as communication will be quite easier from there. Belsiri River and Dhansiri River lies on the border that joins the Brahmaputra River. The scenic beauty of the river and the forest will altogether cast a spell on your soul.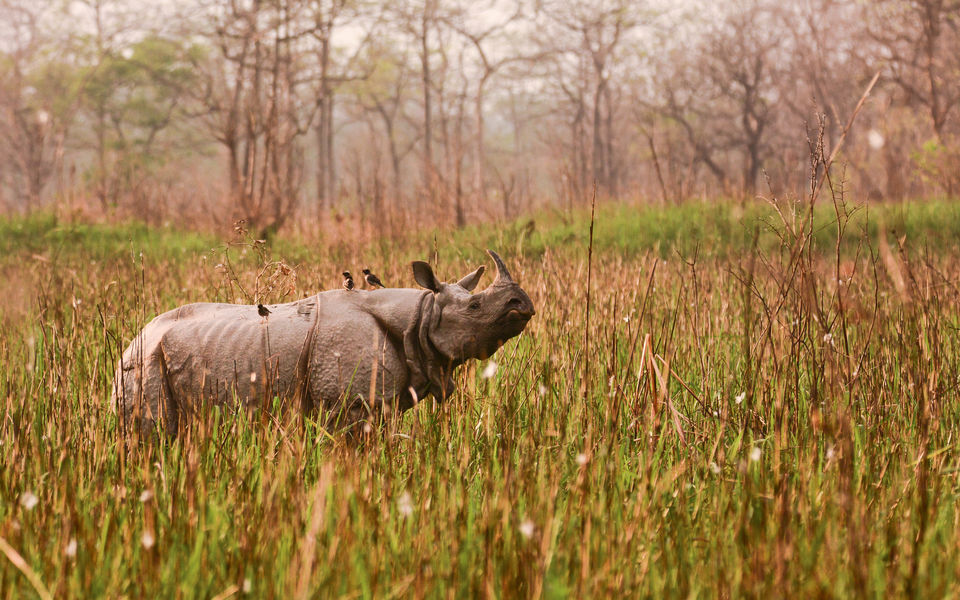 How to reach- Nearest town is Tezpur- 60km, Mangaldoi- 50km and Guwahati- 150km. Proper communication is available from all these three places.
Where to stay- Forest accommodation is available, guest houses, dormitory etc are there. You can also stay in Prashanti Tourism Complex which is near the gate. but I would like to suggest to stay in the Hotels in Tezpur.
What to do- Jeep safari is there but since there are less tourists, availability of jeeps are also very less, you need to wait for some time for a jeep safari.
A river island which is now a National Park, Dibru-Saikhowa is one of the 19 biodiversity hotspots in the world. It is located 12 km North of Tinsukia which is another fastest developing city in upper Assam. The wildlife is quite diverse here. It is home to White-winged Wood Duck, Bengal Florican, Lesser Adjutant Stork, spotted-billed Pelican, White-bellied Heron, Swamp Partridge, Jerdon's Babbler, Black-breasted Parrotbill, Striated Grassbird, etc. you can also spot the royal Bengal Tiger if you are lucky enough and also leopards. It's a bird's lover paradise, especially during the winter season lots of migratory birds visit the park. The Kekjori trees which is famous for its vast spreading branches is another major attraction. You can also spot wild horses known as "Feral Horses" in the Saikhowa part of the Park known as Churkey Sapori. These are untamed horses and can be seen roaming in herds.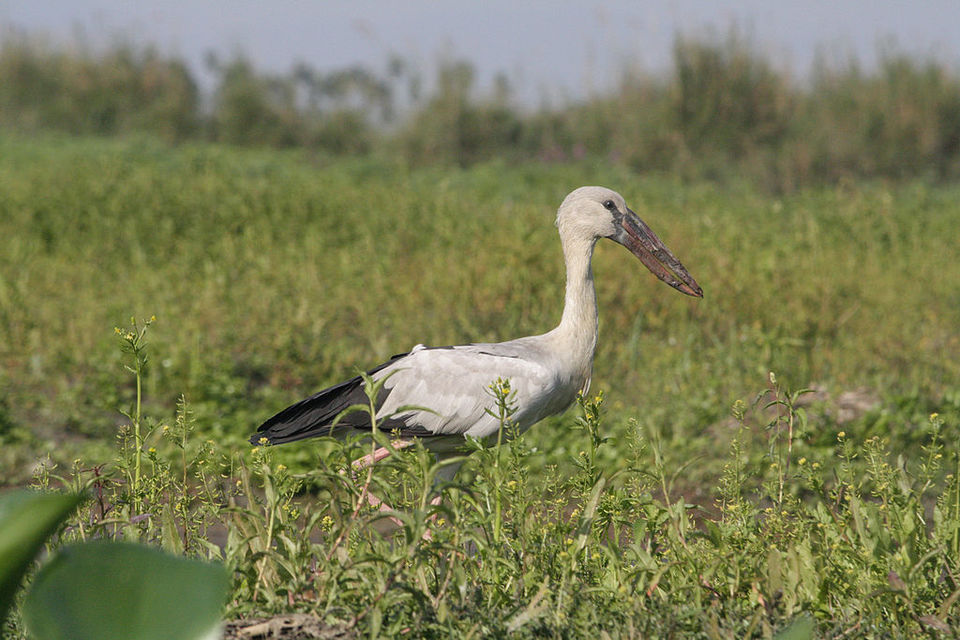 How to Reach- The nearest airport is the Dibrugarh Airport and the nearest railway station is in Tinsukia and Dibrugarh. Tinsukia is the nearest town and 10km away from Guijan and 50 Km from Dhola entry point. To reach there you can take a bus, auto rickshaw or a taxi.
Where to stay- Government tourist lodges are there but I suggest the best place to stay is in Tinsukia or Dibrugarh.
What to Do - Bird lovers will love the boating on the Maguri Matapung Beel. Hundreds of migratory birds can be seen here and also you will be lucky if you can spot a river Dolphin. An early morning walk will take you to a houseboat which will take you across the river for a ride and also offer exciting packages like bon fire, various night activities, etc. Since there are no proper roads inside the park thus there is no provision for jeep safari.
So it's time to pack your bags and visit Assam and enjoy it diverse wildlife. Visit with your family and friends and go back with the sights and sounds of nature which are sure to leave you mesmerized.
Frequent Searches Leading To This Page:-
national parks in assam with districts, what are the national parks in assam, number of national parks in assam, five national parks in assam, how many national parks are there in assam