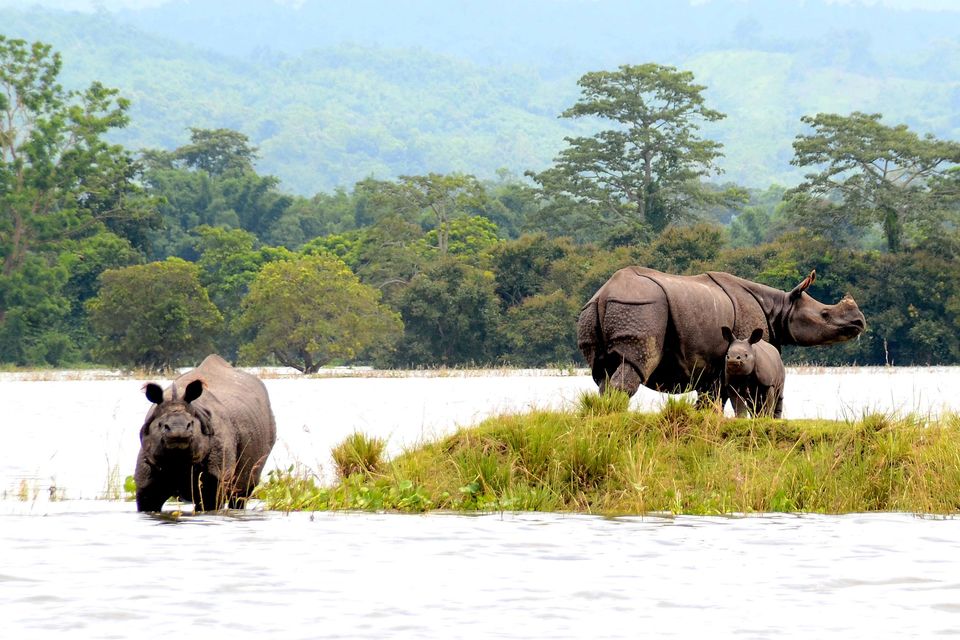 Rhinoceros are one of the most massive and revered animals in the world. They are found in the Indian and Asian subcontinents the most. The one-horned rhinos are considered vulnerable. As per the survey conducted in 2015, a total of 2544 great Indian rhinos are estimated to live in the forests of India. One horned rhinos are found in the grasslands of the Terai and Brahmaputra river across the northern part of the Indian subcontinent.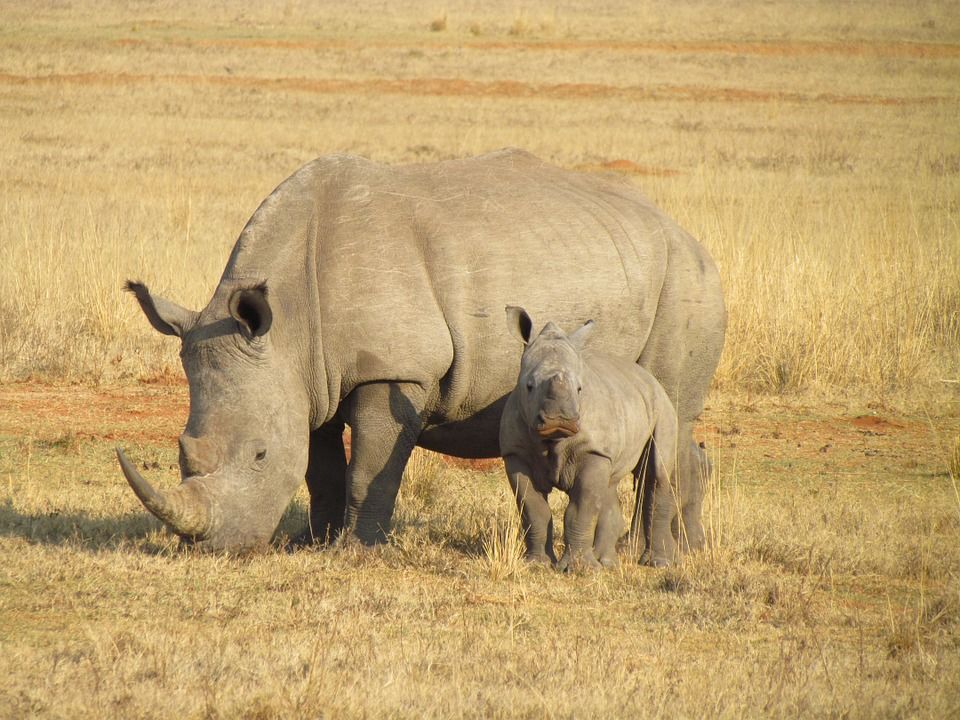 You have to link Pixabay in the caption
Kaziranga National Park is home to 1855 adult rhinos and also has the highest tiger density in India. It is a UNESCO W H and S in uppercase always world heritage site because of the dense population of rhinos. Kaziranga Park's 430 square kilometre area is sprinkled with elephant grass meadows, marshy areas and swampy lagoons. The park is also recognised as an "Important Bird Area" - why is this in quotes and why are I B and A in uppercase? by BirdLife International international what? incomplete. use uppercase for proper nouns for the conservation of avifaunal species. Birds like lesser white-fronted goose, ferruginous duck, lesser adjutant, greater adjutant, black-necked stork and many others migrate here. There are many wildlife conservation activities that have helped to grow the populated of the one-horned rhino, which is an endangered species now.
Best time to visit
November to April is the best time to visit the park as the climate is mild and dry. Chances of spotting rhinos are more as the grass burns off and you can spot rhinos easily.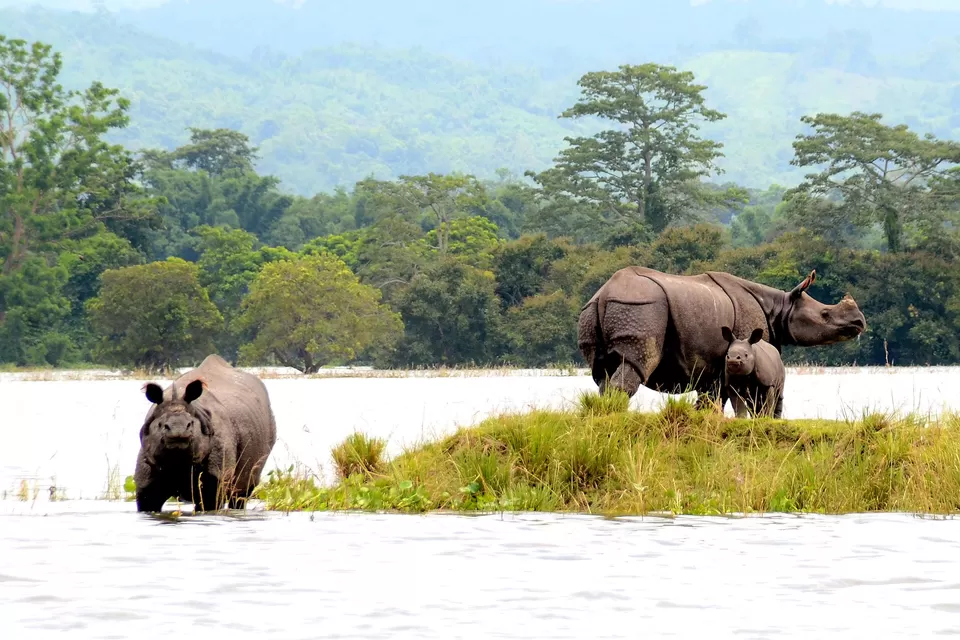 Safari Timing
To promote wildlife tourism in Assam, Kaziranga Park authorities organize a jeep and elephant safari tour.
Morning Jeep Safari: 8:00 AM to 10:00 AM
Afternoon Jeep Safari: 02:00 PM to 04:00 PM
Elephant safari timings are from:
Morning- 05:30 / 06:30
Morning- 06:30 / 07:30
How to reach there
The nearest metro to Kaziranga is Guwahati.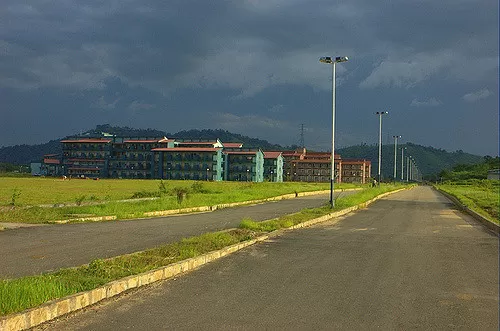 By Air
The nearest airport from Kaziranga is located 74 kilometers away in Jorhat, Assam.
By Rail
The nearest railway station to Kaziranga is Furkating, which is 75 km away. Furkating is connected by trains from Guwahati, apart from Delhi and Kolkata. Guwahati is the nearest major railway station and is well connected with rest of India by train.
By road
Kaziranga National Park can be approached from either side via national highway NH 37. The nearest bus stop to reach Kaziranga is in Kohara. Buses operating from Guwahati, Tezpur, Dimapur and Upper Assam all pass through Kohara.


This wildlife sanctuary shelters the highest density of Indian rhinos in the world. It is located 30 km East of Guwahati. Pobitora Wildlife Sanctuary has a denser population of the Great Indian one horned rhinos and is also home to more than 2000 migratory birds. It is so popular with the bird-watchers that it has the tag of "Bharatpur of the East". The wildlife Sanctuary is spread over an area of just 38 sq km. It's a small heavenly place with raw wilderness, wildlife and greenery. This place gained popularity because it's a great stop over for to Kaziranga Park. The dense population of rhinos in this small area increases the chances of spotting the one-horned rhino. Apart from this there are other animals as well wild boar, leopard, barking deer, wild buffalo, etc.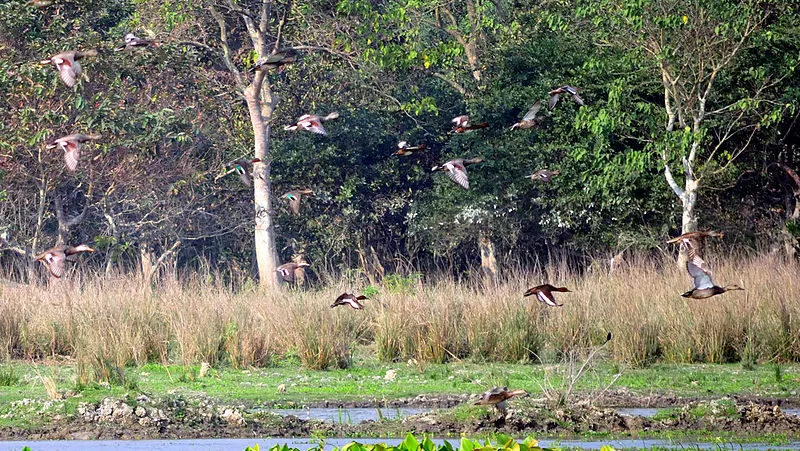 Best time to visit
Best time to go here is from November to February, as the climate is pleasant and dry, and chilly at night. It's a great time to spot rhinos here.
Safari Timing
Elephant Safari Timing: 6:30 am, 7:30 am, 2:30 pm
Jeep Safari Timing: 7 am and 3 pm daily
Elephant Safari Fee: Rs. 550 per person per ride
Jeep Safari Fee: Rs 1350 for 1 hour jeep ride
How to reach there
The nearest major metro city is Guwahati
By air:
You can fly to Guwahati and then hire a cab till Pobitora Wildlife Sanctuary.
By rail
The nearest railhead is at Jagiroad which is well connected to Guwahati. From Jagiroad, you can take public buses or a cab.
By road
From Guwahati, Pobitora is a 2 hours ride via a narrow road. Buses are available from Adabari Bus Station in Guwahati till Chamata. From Chamata catch a public bus for Kolangpur and take an auto rickshaw to the Sanctuary. Alternatively, you can take a bus from Guwahati till Morigaon and a bus from Morigaon till the Sanctuary.
Located on the foothills of the Himalayas, this is a vast grassland. The park has a great variety of flora and fauna and is the one of the best places to spot a rhino in West Bengal. The forest is mainly Savannah covered with tall grass. Apart from the great one-horned rhino, the park is also home to many other species like Indian leopard, elephants, sambhar, barking deer. This is also a great place for the bird-watchers. You can find the crested eagle, Pallas's fish eagle, shikra, Finn's weaver and many more.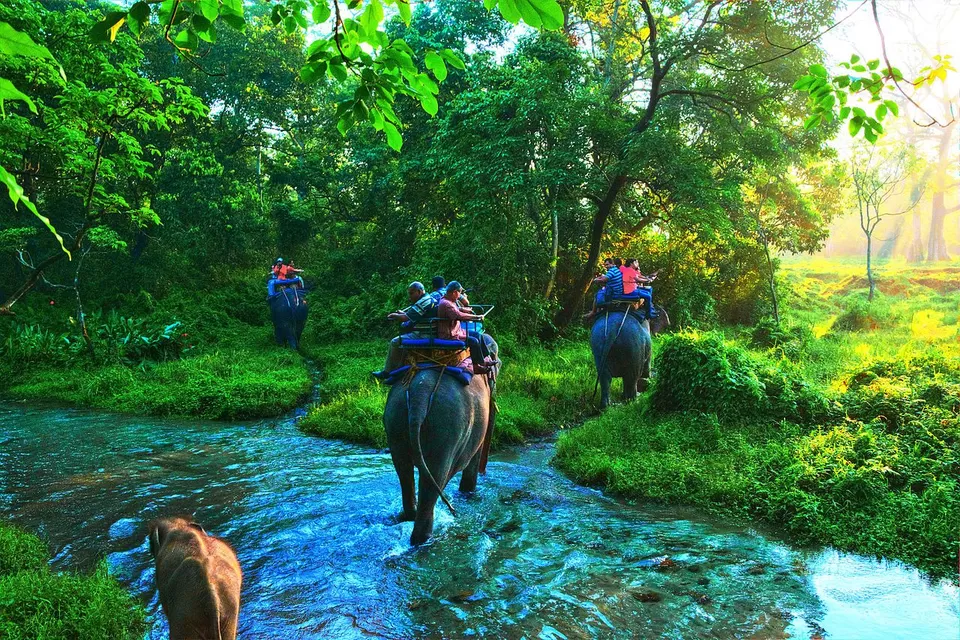 Best time to visit
The best time to visit is in the onset of winters where the temperature remains comfortable and is apt for spotting wildlife. You can visit from October to May.
Safari Timing
Timings for elephant safari are 6-8 AM (6:30 inn winters).
The forest department does not offer jeep safaris but these are available for hire from the tourist lodges. It is essential to take along a forest guard.
Jeeps are allowed inside the park from 6-8AM and 3-5PM.
How to reach there
Calcutta is the nearest metro from the park, otherwise you can even travel from Bagdogra.
By Air:
Bagdogra is the nearest airport, from where you can reach by cab, it's a distance of 145 km.
By Train:
New Jalpaiguri is the nearest railhead. All the mail and express trains stop at Birpara/Hasimara railway stations, both are 20 km. away from the sanctuary.
By road:
Jaldapara is connected by National Highway with Siliguri and can be reached by car within 3hrs.
Have any more suggestions for fellow travellers? Write for Tripoto and help others!
Frequent Searches Leading To This Page:-
rhinoceros in kaziranga, kaziranga national park rhinoceros, assam kaziranga animals, assam guwahati kaziranga national park, kaziranga holidays assam