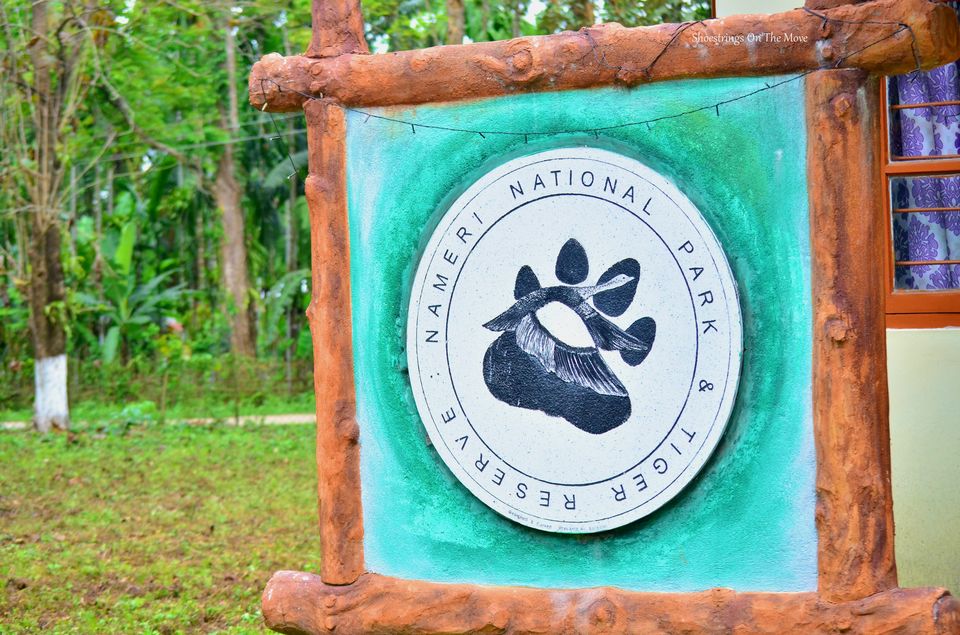 Having spent my spare time at leisure, watching hornbills by the Kameng river previous evening, I was all set to take a detour on my way to Guwahati from Bhalukpong. I had one entire day at my disposal before I boarded my return flight to Mumbai and I decided to spend it trekking through Nameri National Park and Tiger Reserve in Assam.
Get To Know:
Nameri National Park is located in the foothills of eastern Himalayas, in Sonitpur district of Assam. 25 Kms from Bhalukpong, Nameri shares its boundaries with Pakhui Wildlife Sanctuary of Arunachal Pradesh towards north. Nameri was declared as a national park in 1998 and Pakhui- Nameri was declared interstate tiger reserve under Project Tiger in 1999. Both Nameri and Pakhui tiger reserves together share an area of 1000 sq. Kms.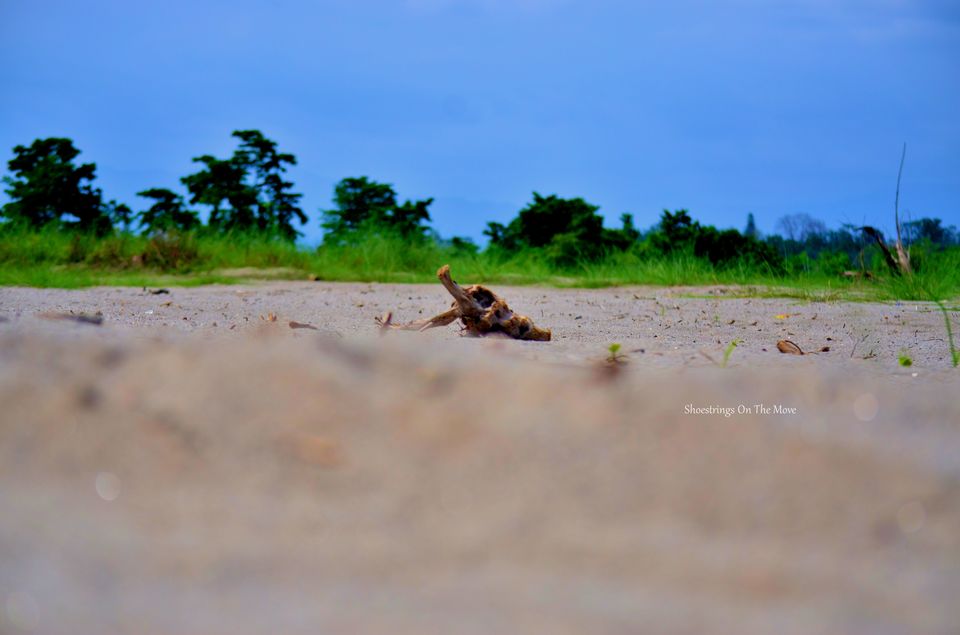 The Nameri National Park is spread across a total area of 200 square kilometers and is lined by Jia Bhoreli river on its western and southern boundaries whereas, Bor Dikrai River forms the eastern boundary. The surrounding villages of the national park are home to Mising tribe, an ethnic group of people belonging to one of Assam's indigenous communities. The Mising are an Indo-Mongoloid group also referred to as Miris and are second largest ethnic group in Assam.
Nameri is home to around 370 different species of birds that are endemic to this region along with other mammals and reptiles. The white- winged duck is the most prominent species and is spotted in abundance. Apart from being a tiger reserve, the major attractions of wildlife also includes Elephants, Leopards, Black Bear, Indian Bison, Indian Giant Squirrels, Capped Langurs, Deers, Clouded Leopards, Asiatic Wild Dog, Pygmy Hog (critically endangered suid), Wild Boar, Sloth Bear and Himalayan Black Bear.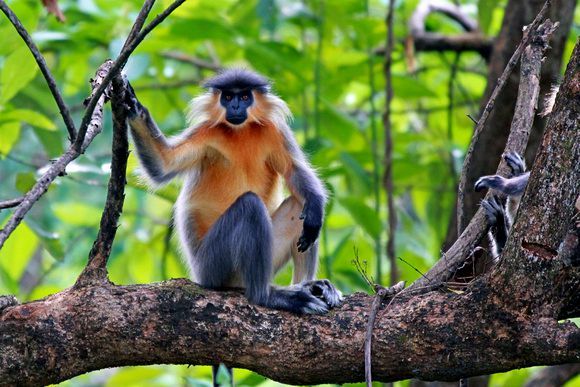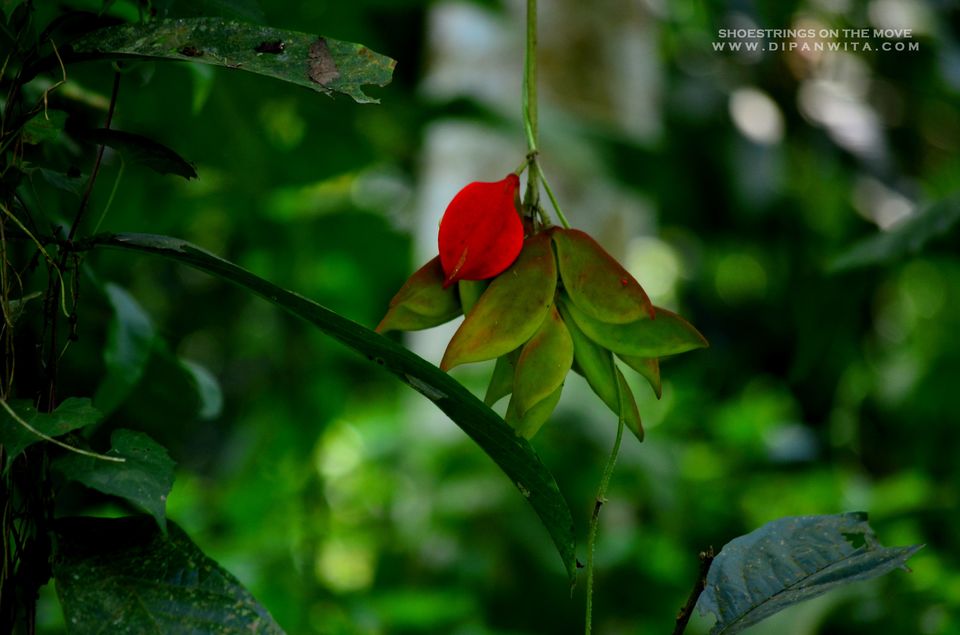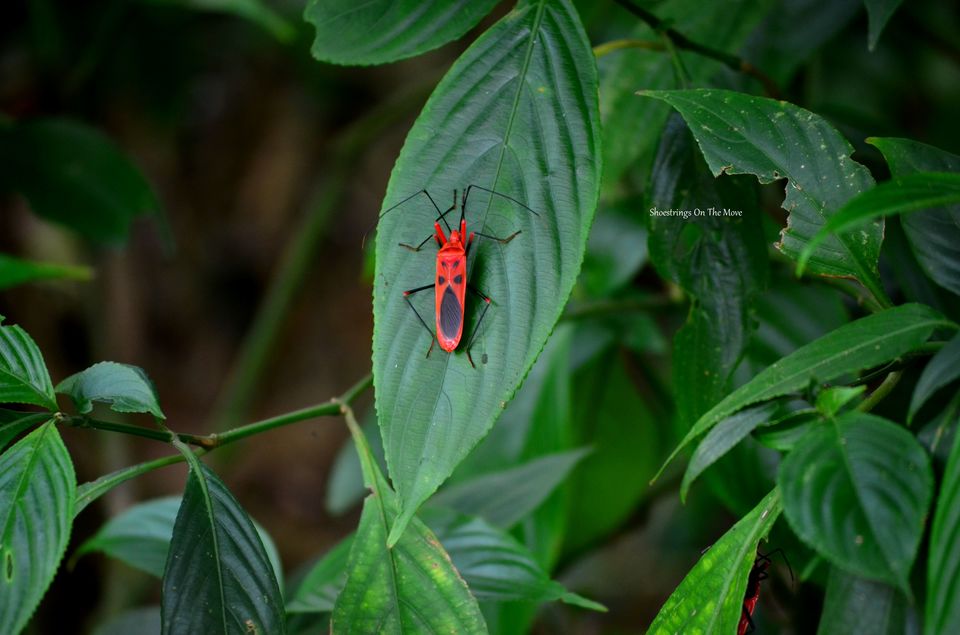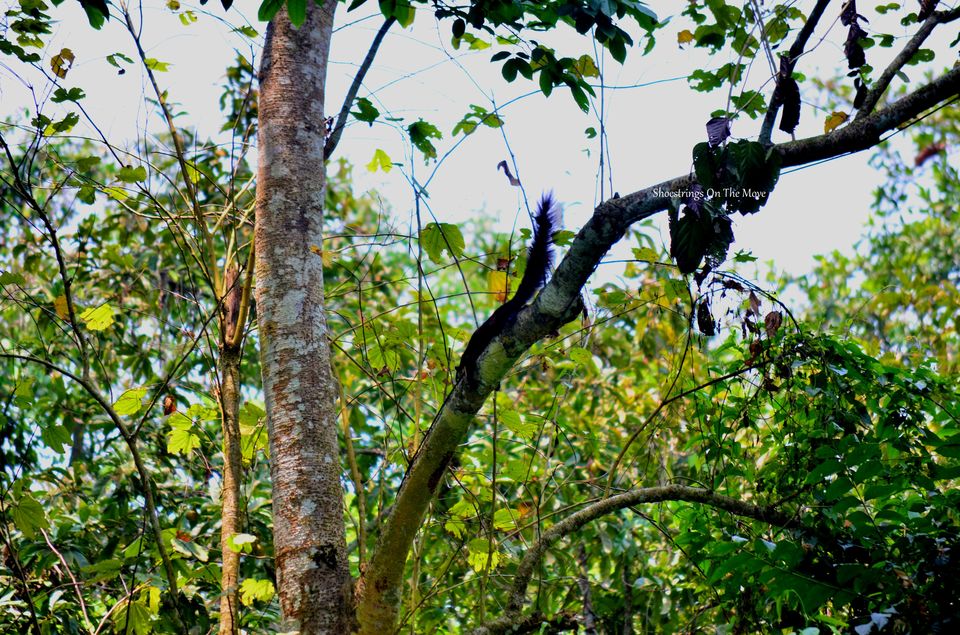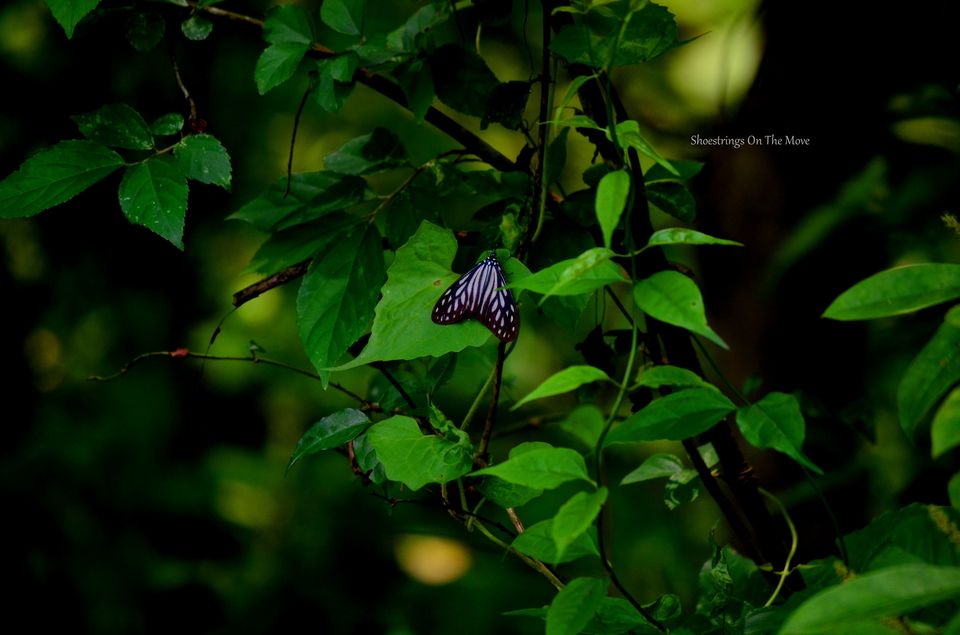 The Jungle Trek:
I opted for the 5 Kms jungle trek, the best way to explore wildlife. You need to book your tickets from Nameri Eco Camp. You are transported to the national park area by boat, crossing the Jia Bhoreli river. An armed forest ranger accompanies you for the trek and guides you well through the entire jungle, explaining you about each and every species of flora and fauna.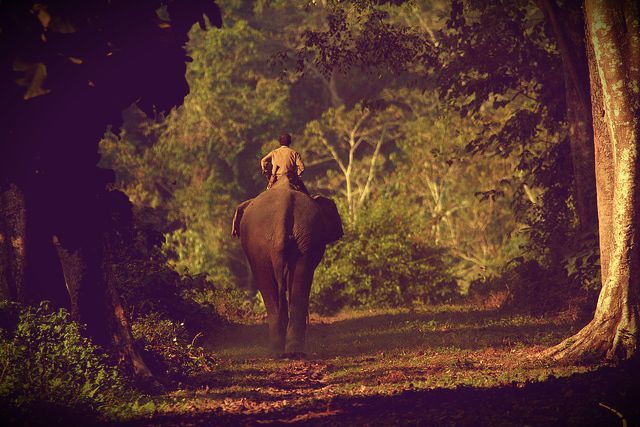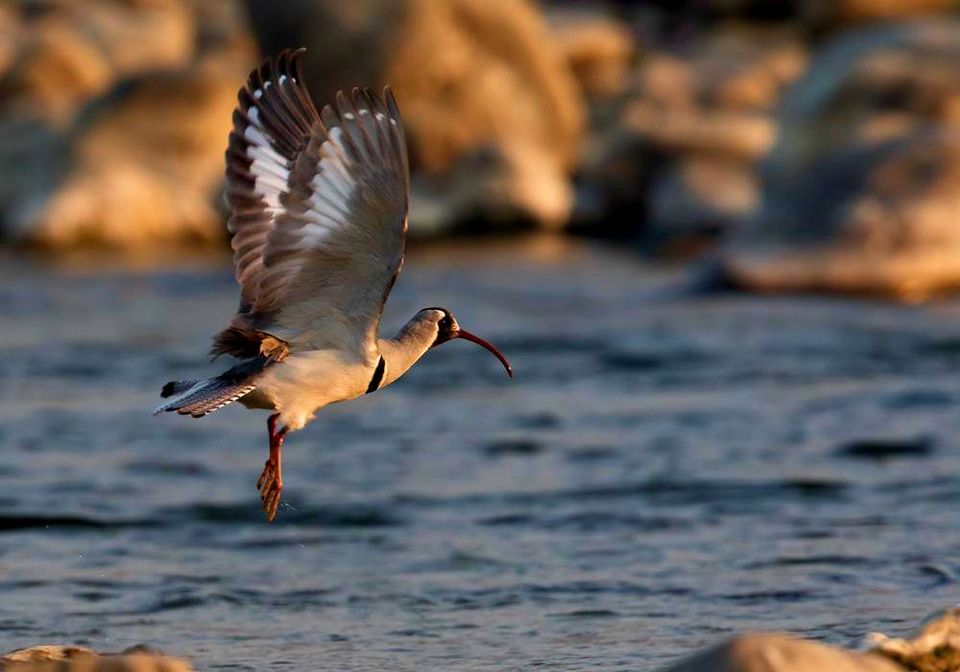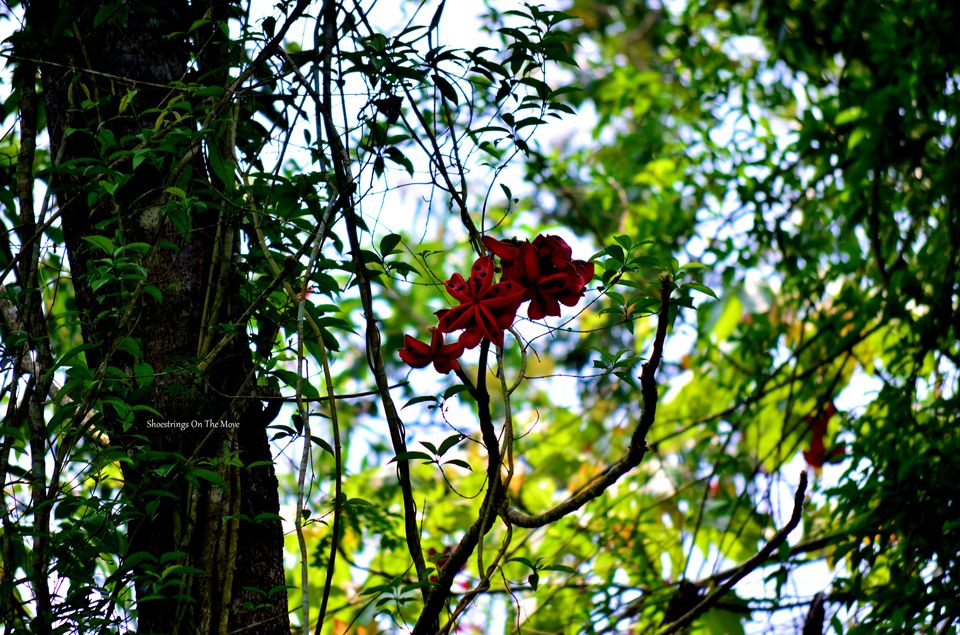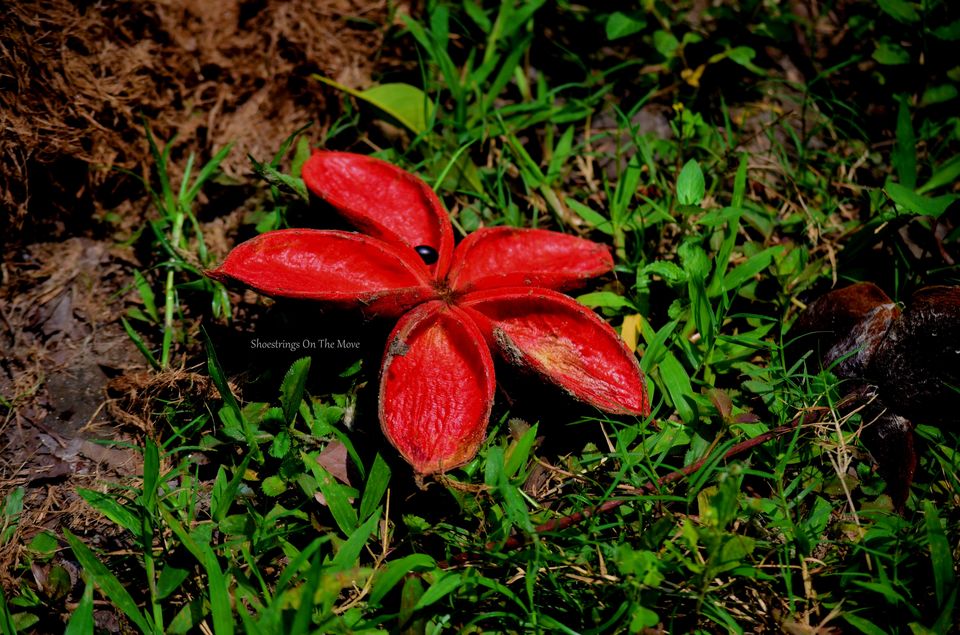 Our jungle trek was through shallow area of the forest where the possibilities of spotting tigers are sparse. We could spot other mammals like the Indian Bison, Indian Giant Squirrel, Capped Langoors, Hornbills, Ibisbills, elephants, many butterflies and reptiles.
Best Time To Visit:
November to May is the best time of the year to visit the National Park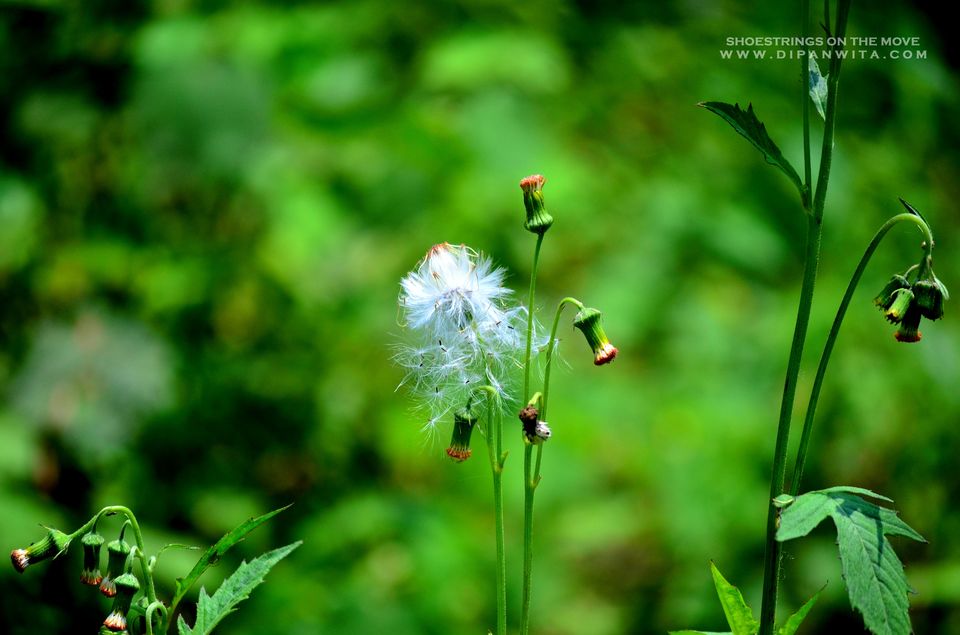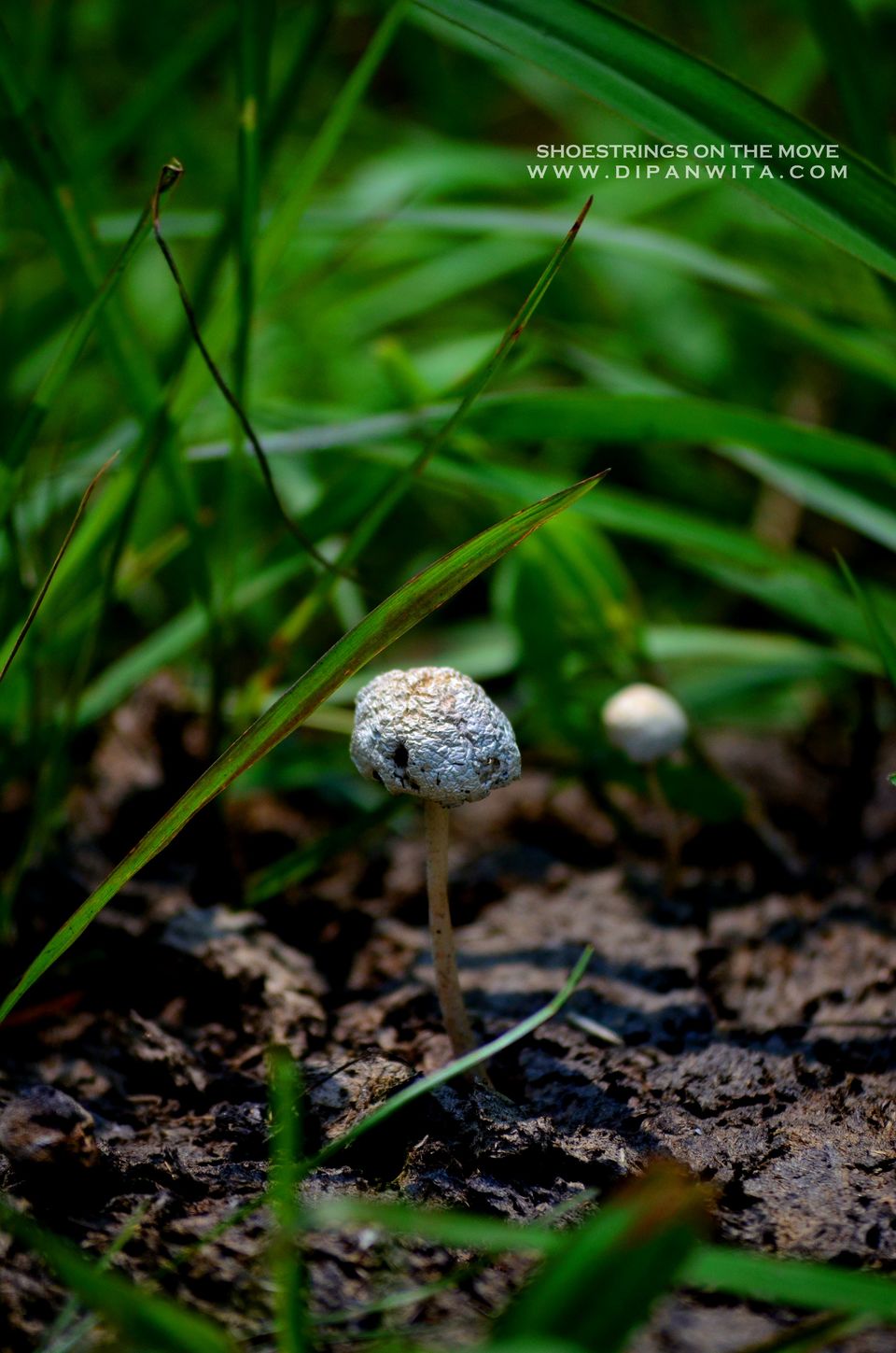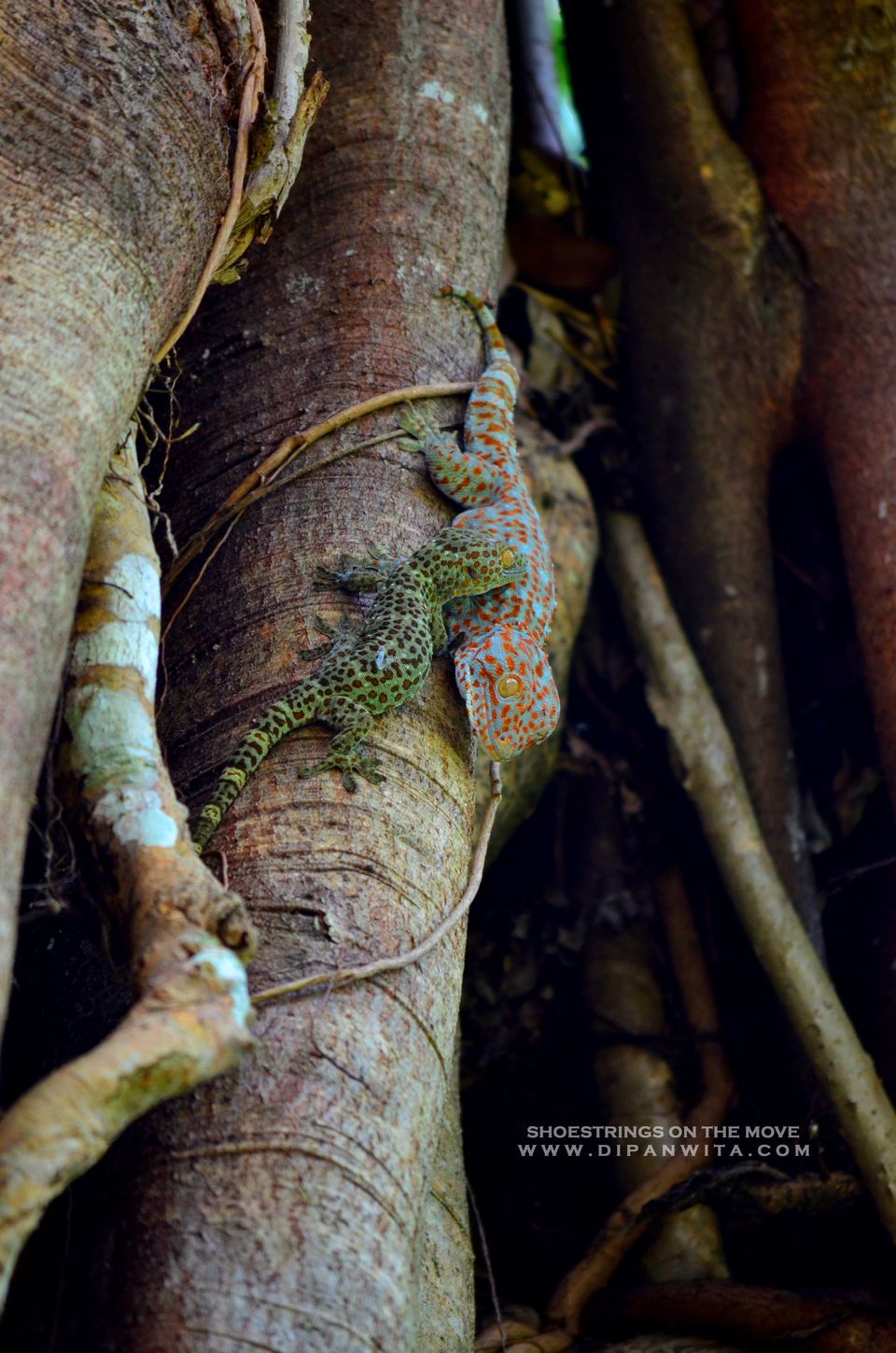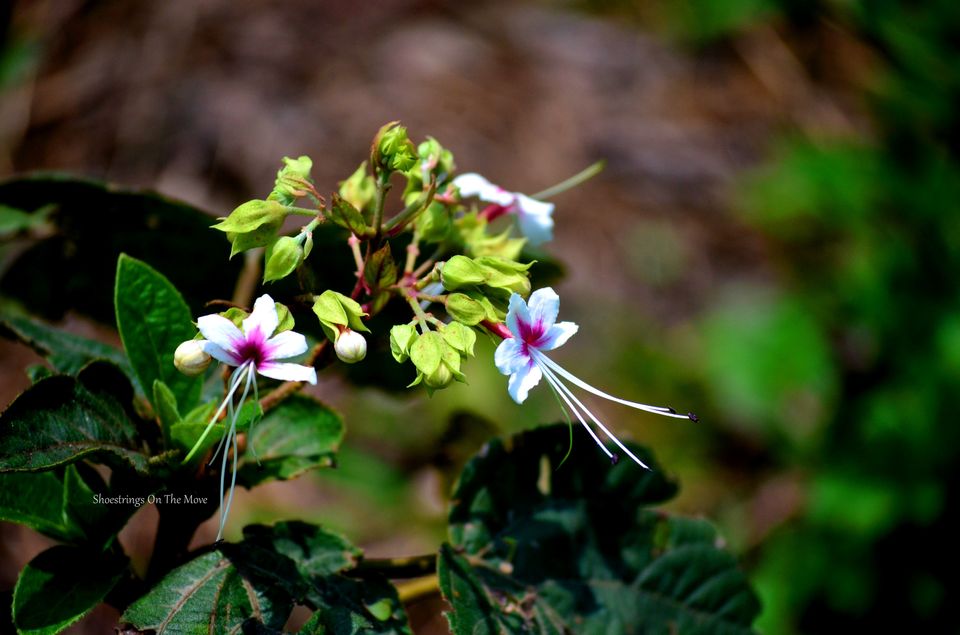 Nameri Eco Camp is an ideal place to stay and experience the wilderness of the tiger reserve along with indulging in many other activities at the same time. Nestled among the nature and surrounded by villages, this place offers a perfect ambiance of rural and natural setting.
The stay is arranged in permanent tents, where each tent is named after a bird or an animal that's found in the national park. We preferred to stay in the tents at the center of the camp.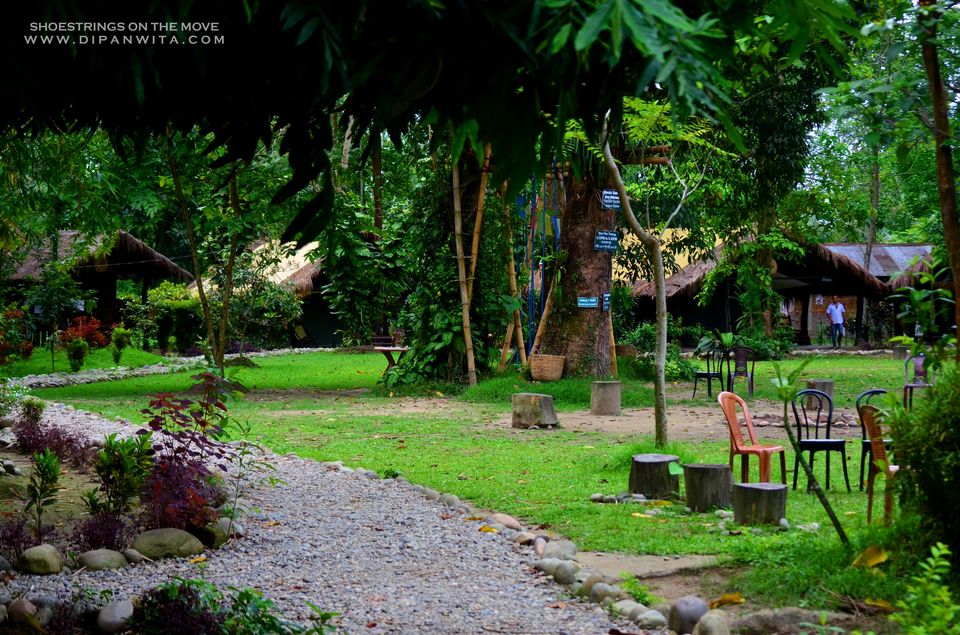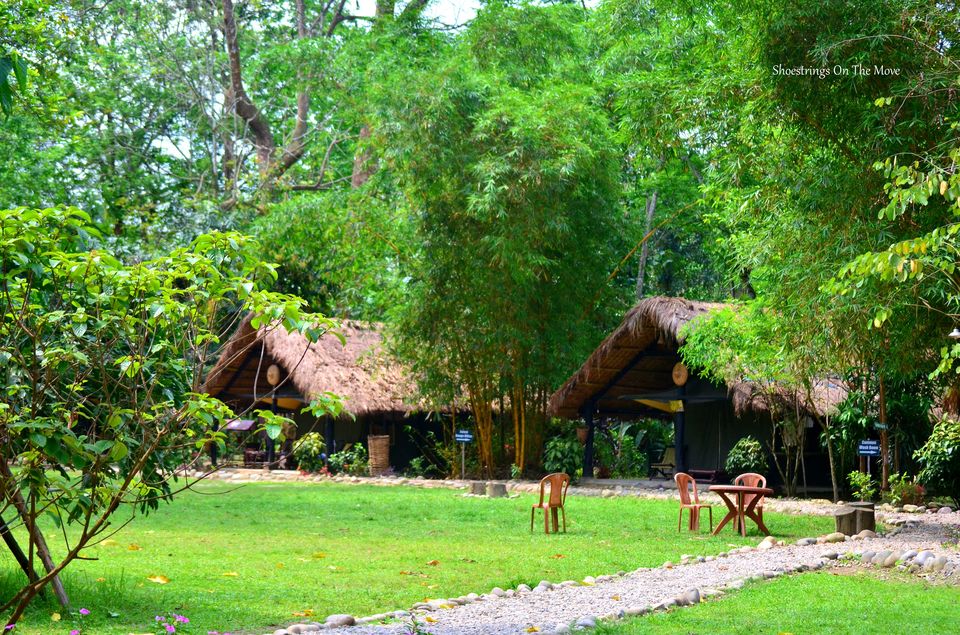 You may visit the Pygmy Hog (an endangered species of pig) breeding and conservation centre located at a distance of 80 metres from the Eco camp. Also, the camp is neighbor to the Mising tribe, one of the aboriginal communities in Assam. You may visit the tribal village and get to know the everyday routine and culture of this tribe. The village is at a distance of 2 Kms from the camp.
The camp staff would also arrange for rafting in Jia Bhoreli river. The rafting is rather basic type and not white water rafting but safe for kids.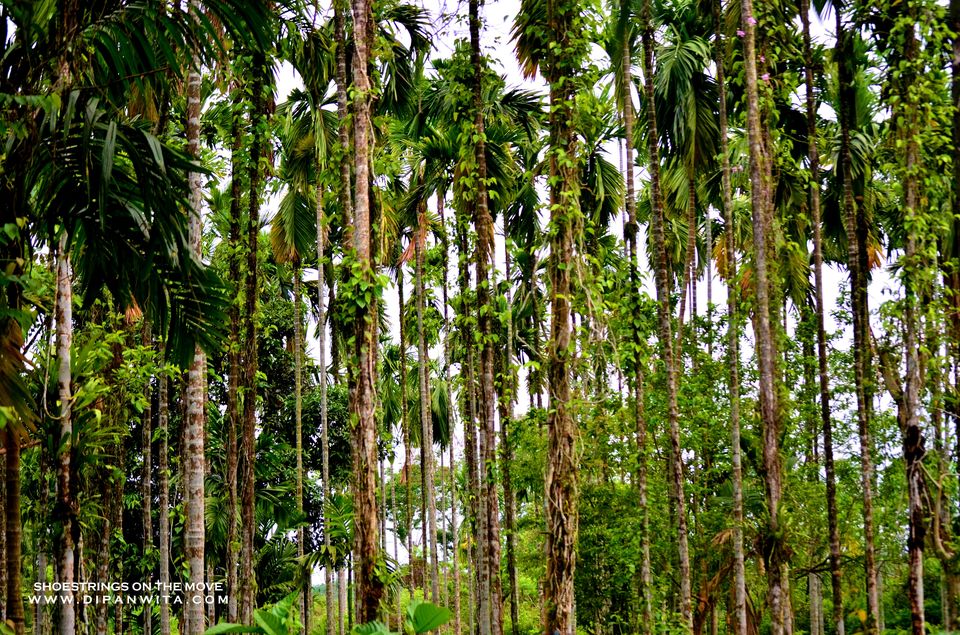 How To Reach:
By Air – The nearest airports are, Tezpur (35 Kms) and Guwahati (200 Kms). You may hire a private cab to reach to the camp.
By Rail – The nearest railway stations are Guwahati (200 Kms) and Dibrugarh (300 Kms).
By Road – Nameri is well connected by road network to all major cities. There are numerous government run buses to this place. However, the buses drop you at a distance of 2 Kms from the Eco Camp. You may ask the Eco Camp staff to pick you up. Alternatively, you can hire a cab or get your own vehicle and drive till the camp.
Got an interesting travel story? Share it with the Tripoto community