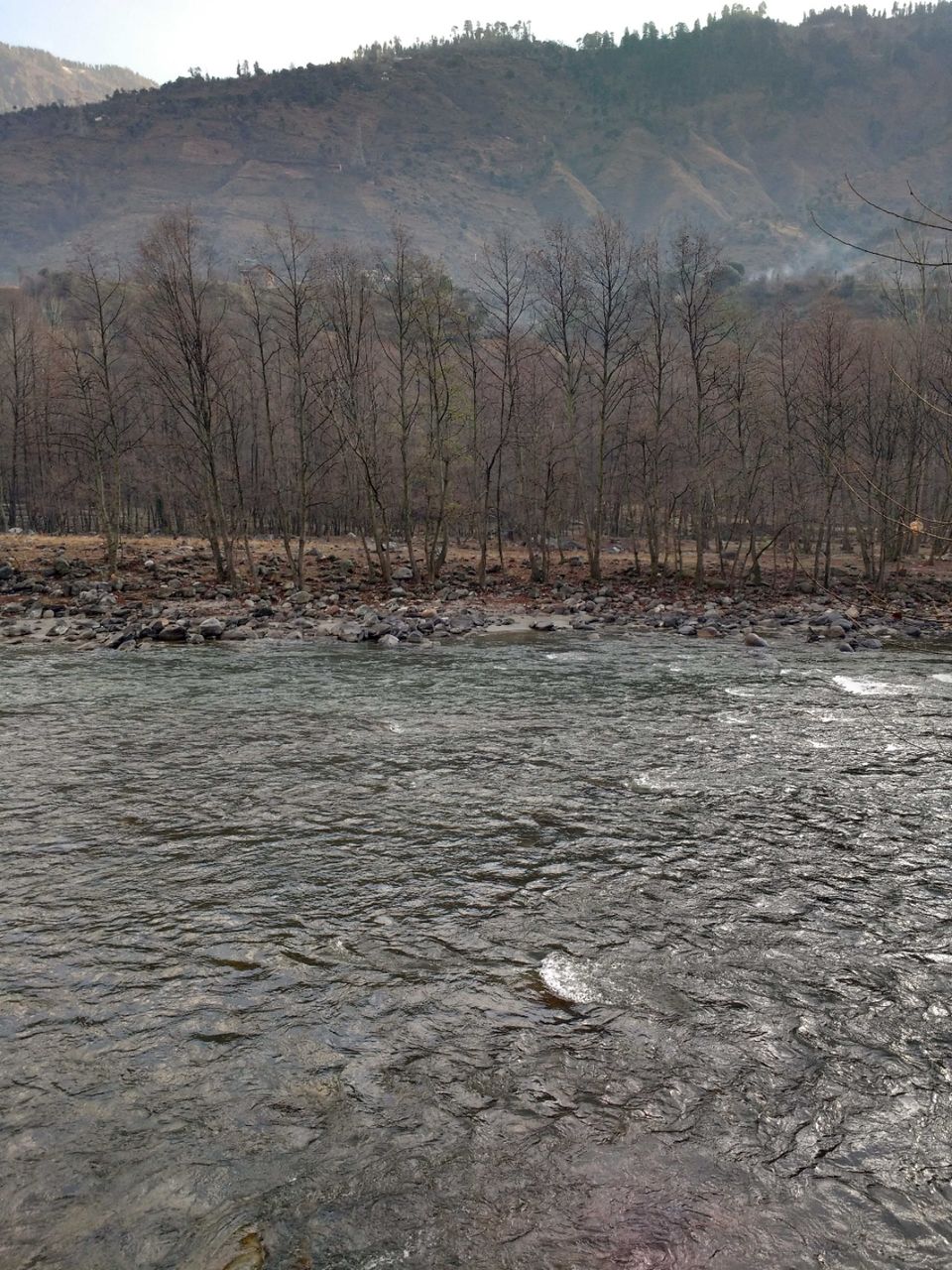 From Ahmedabad to jalandhar
A group trip sort of you can say as no one knew much about each other. It took us 3 - 4 days to reach jalandhar from Ahmedabad. I would recommend you to go by train, what an experience bro!!!!
Playing अंताक्षरी and uno...... उफ्फ्फ...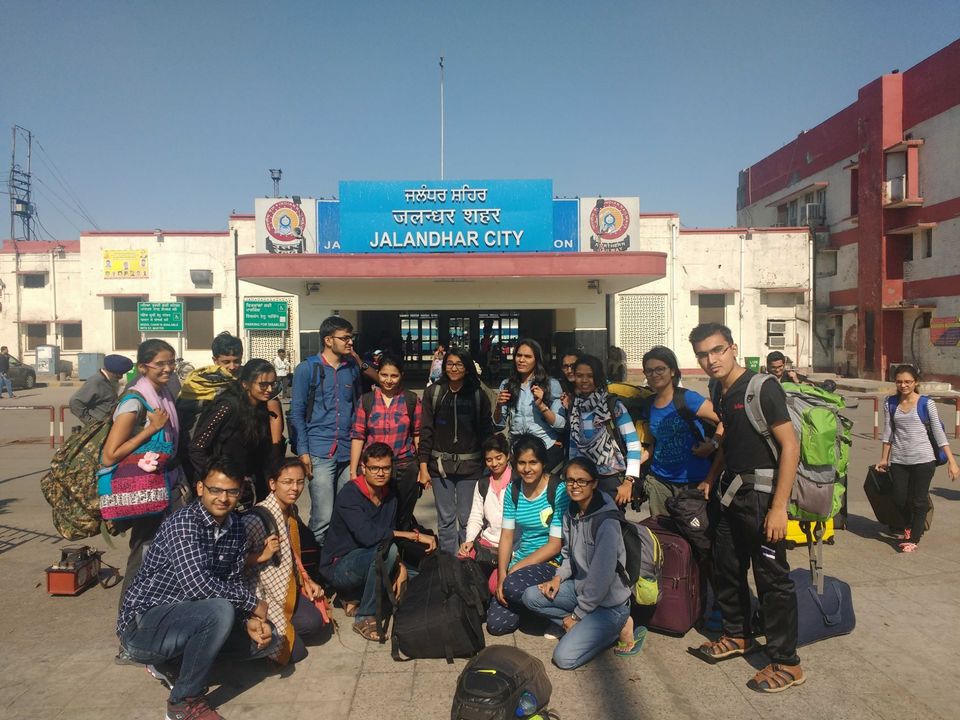 Day 4

So on landing into jalandhar you should definitely try a much exotic Punjabi hotel a sort of dhaba you can say..... Hotel HAVELI which is now known as HOTEL PURANI HAVELI...... I mean like unlimited punjabi food..... And the glass of lassi whoaaaa I mean never seen before... You might fill your stomach by this one full glass of Lassi....and yeah then we headed towards manali by bus....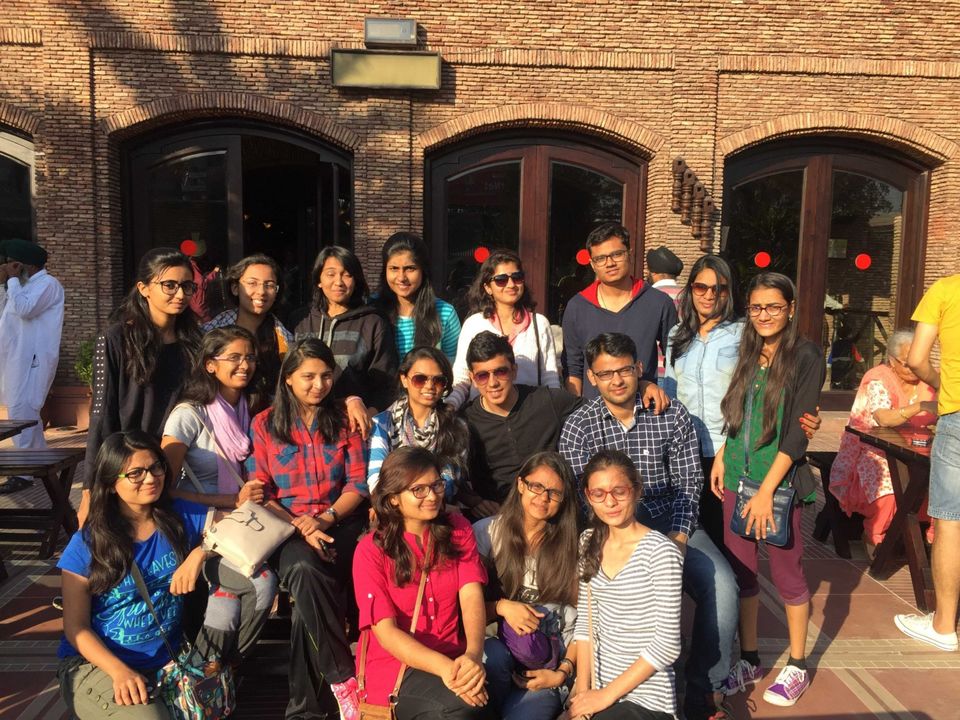 Day 5

Yo and so the road trip sort of begins with me and 21 others... The beautiful punjab with its tractors and the field of sarso.... And you'll definitely find punjabi people with royal Enfield😉 yeah but jokes apart quite a soothing trip... And then heading all the way to manali....
Day 6
Yeah we reached manali in the morning and the minute you enter manali voof 10 degree celcius... Dude please carry your shawl as I forgot to carry one... I mean kahan Ahmedabad की 42 degree celcius heat and then 10 degree cold.... In the midway we stopped at a tea stall for some snacks and of course tea😏.... And after a couple of 4-5 hours we reached our hotel... HOTEL NEGI... which is near to parvati Valley... 3 people had to share one room but don't worry dude it was damn comfortable.... After having some lunch we played some games like singing chair, kho kho and some acting a lot of fun..
Dinner to be precise you ll love both the ways veg and nonveg..
Day 7
Next morning was a little clumsy as you get only one bucket of hot water or you can say max 2 buckets for bathing.... So please do wake up early... As you'll love to see the sunrise...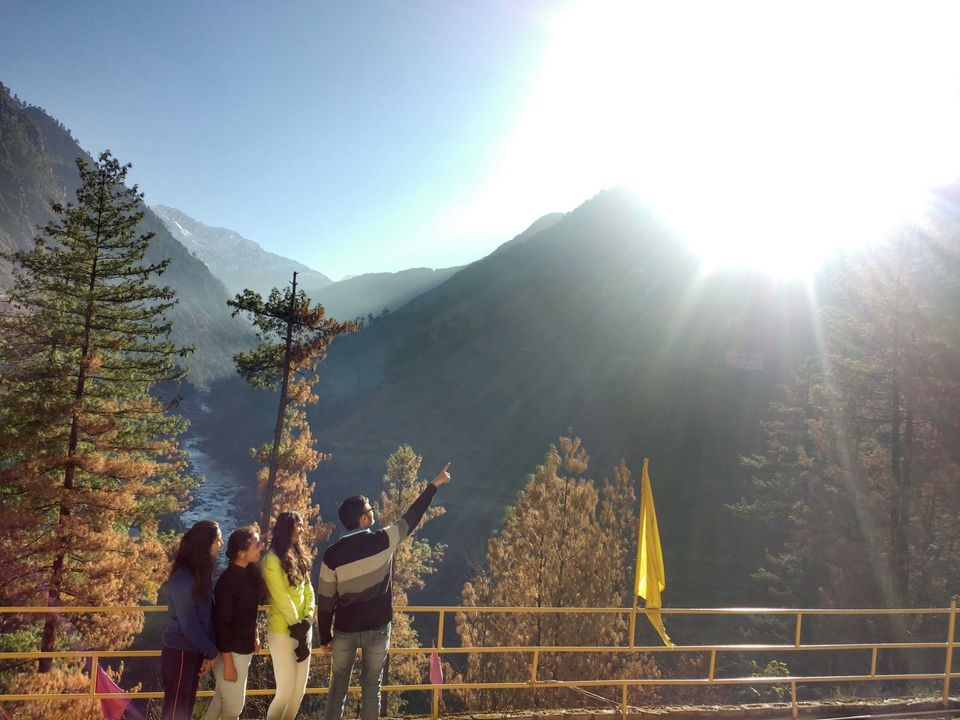 And so we just then headed to shiva temple where you'll find hot water springs... And you must try the hot water bath in here definitely different sections for female and male.... And immediately outside to the temple you'll get a beautiful market, you'll definitely end up getting some stuff like PONCHO, woolen cap, leather jackets etc... And then we had to leave... For our hotel.. We decide to have a beautiful bonfire nearby our hotel we had a grass lawn fortunately and the guitar, and music and singing just pure magic.... Yeah some people were not present as they decide for party the other way..😏😏😉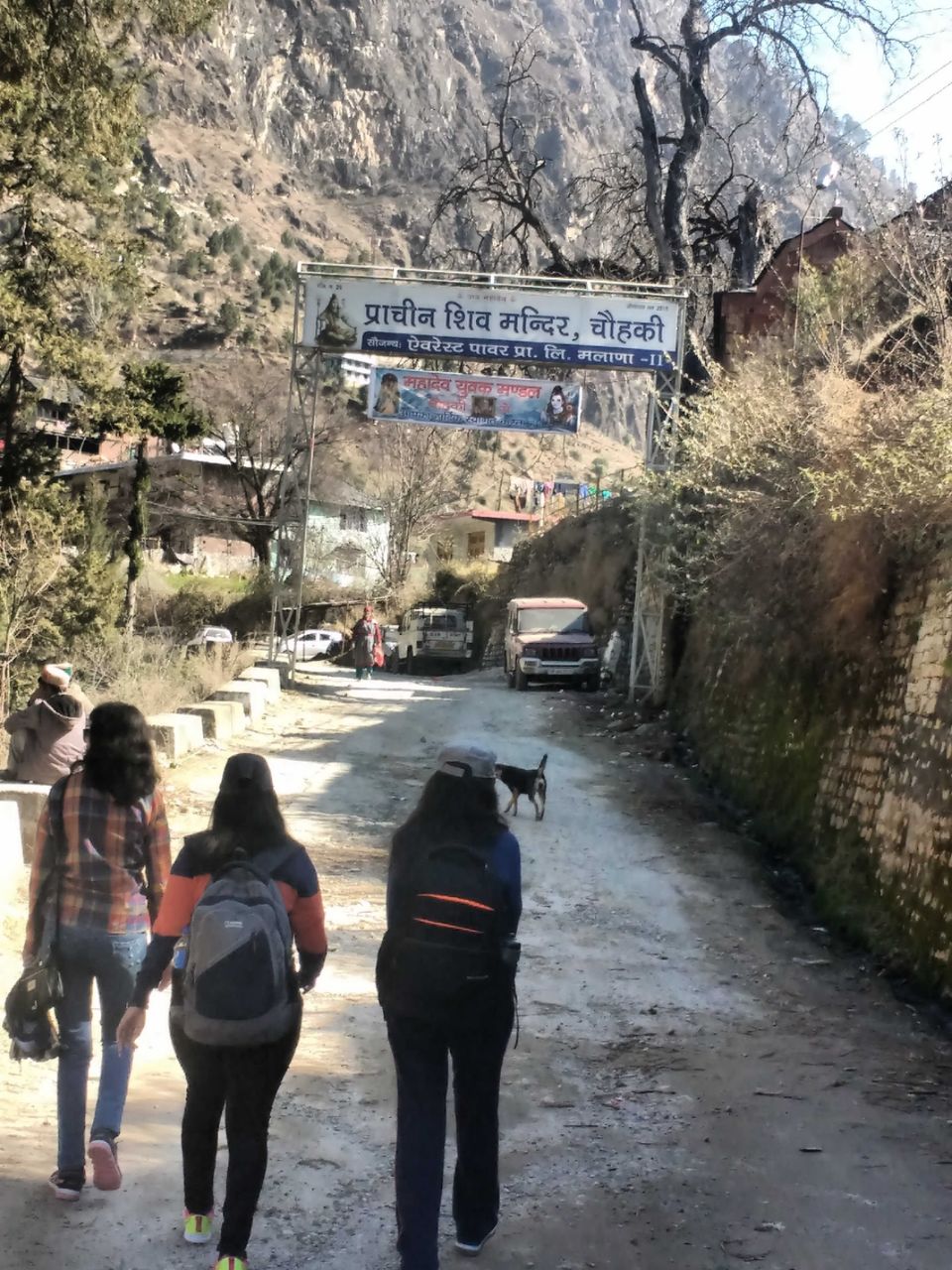 And with the next morning we were headed to chanderkhani trek with 15 people.. But before that we were trained for mountain climbing and there we go... And yes definitely for the first timers it will be hard... But worth a try only if you are physically fit.. Then we reached our middle destination MALANA village, you should not touch these people as they consider themselves descendants of Alexander.. And if you touch them by mistake you need to pay 3500 rupee... So beware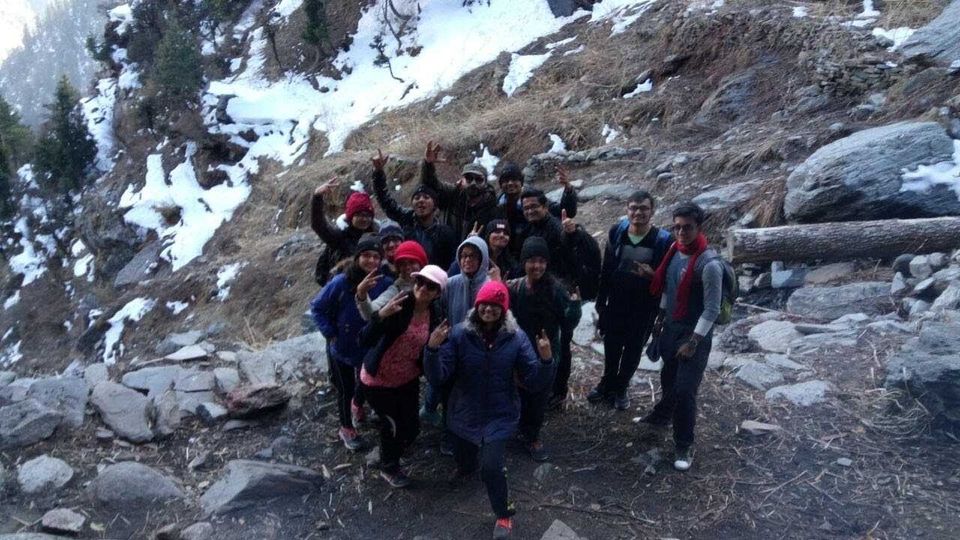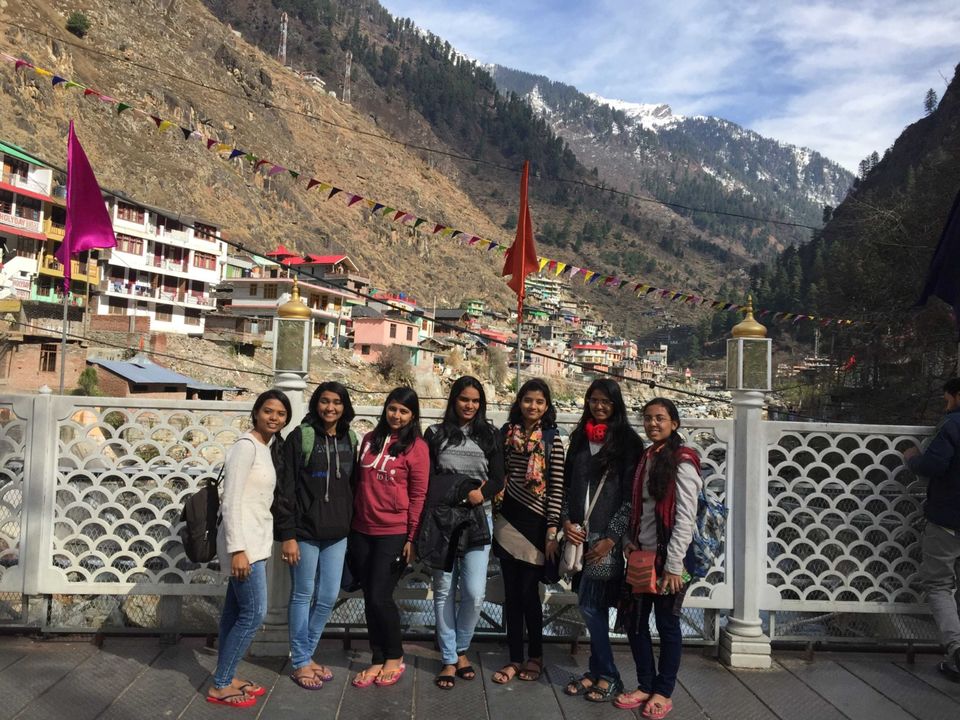 Today we started for some fun activities just to chill like river rafting, mountain climbing and had fun at parvati Valley. And then we visited hidimba temple made famous by our all time favorite YEH JAWANI HAI DEEWANI...... And please do try biking....and of course camping and snowfall a must try. We stayed the whole night in the camp..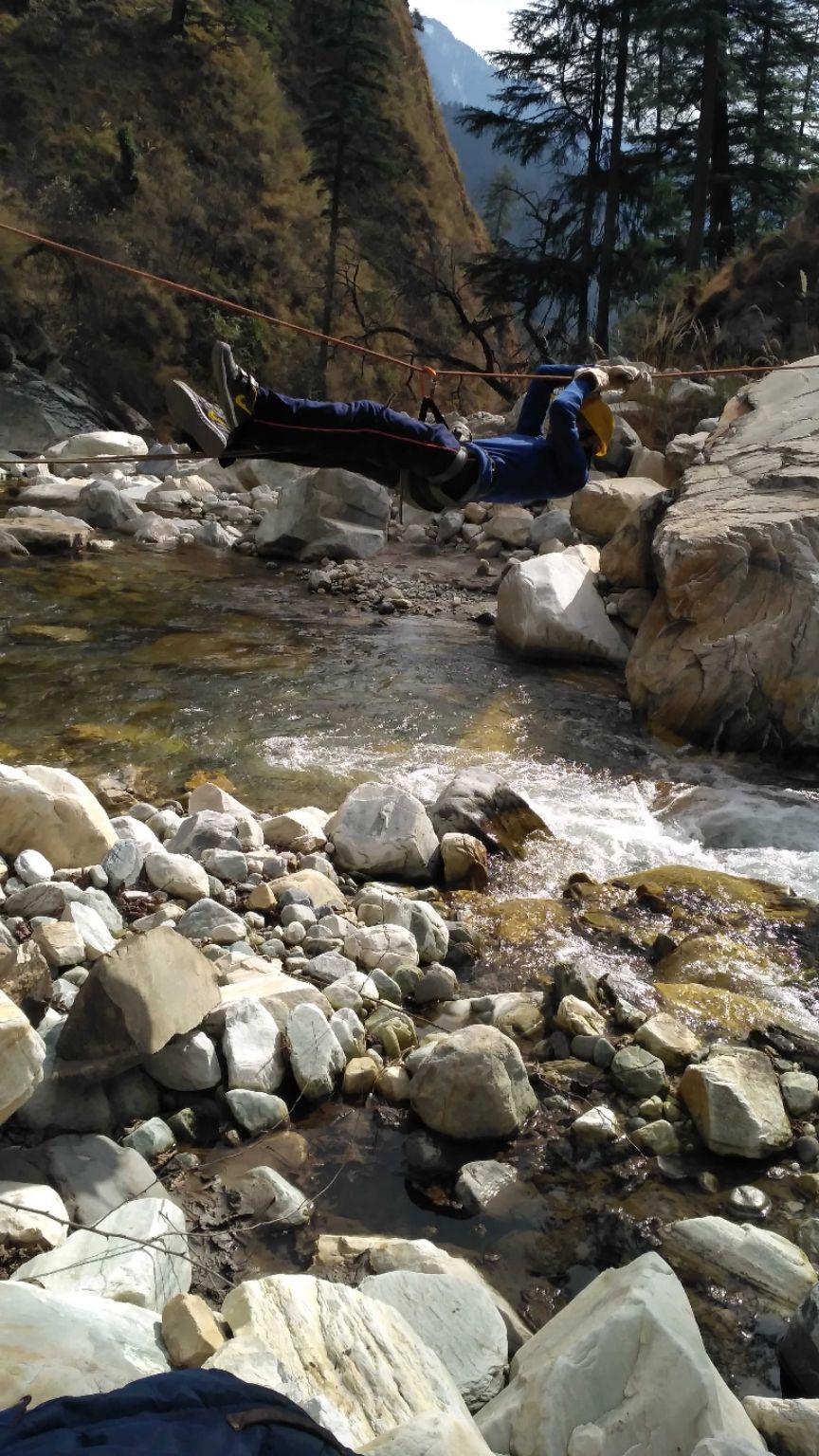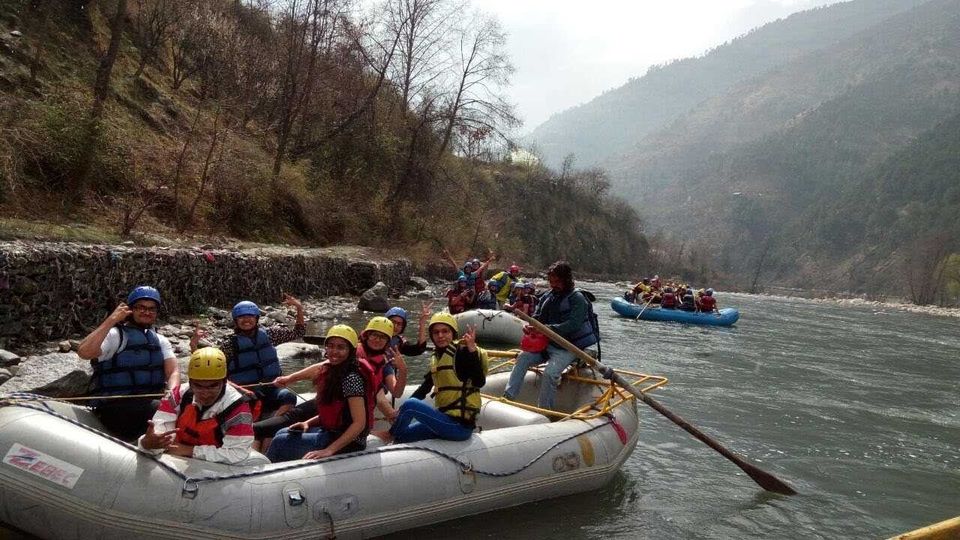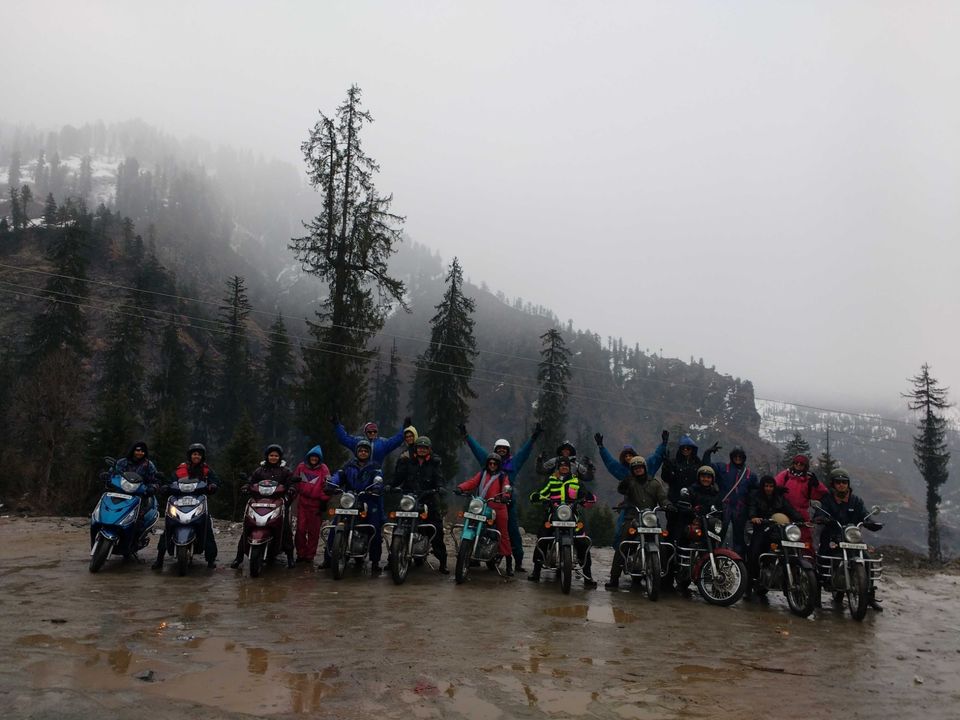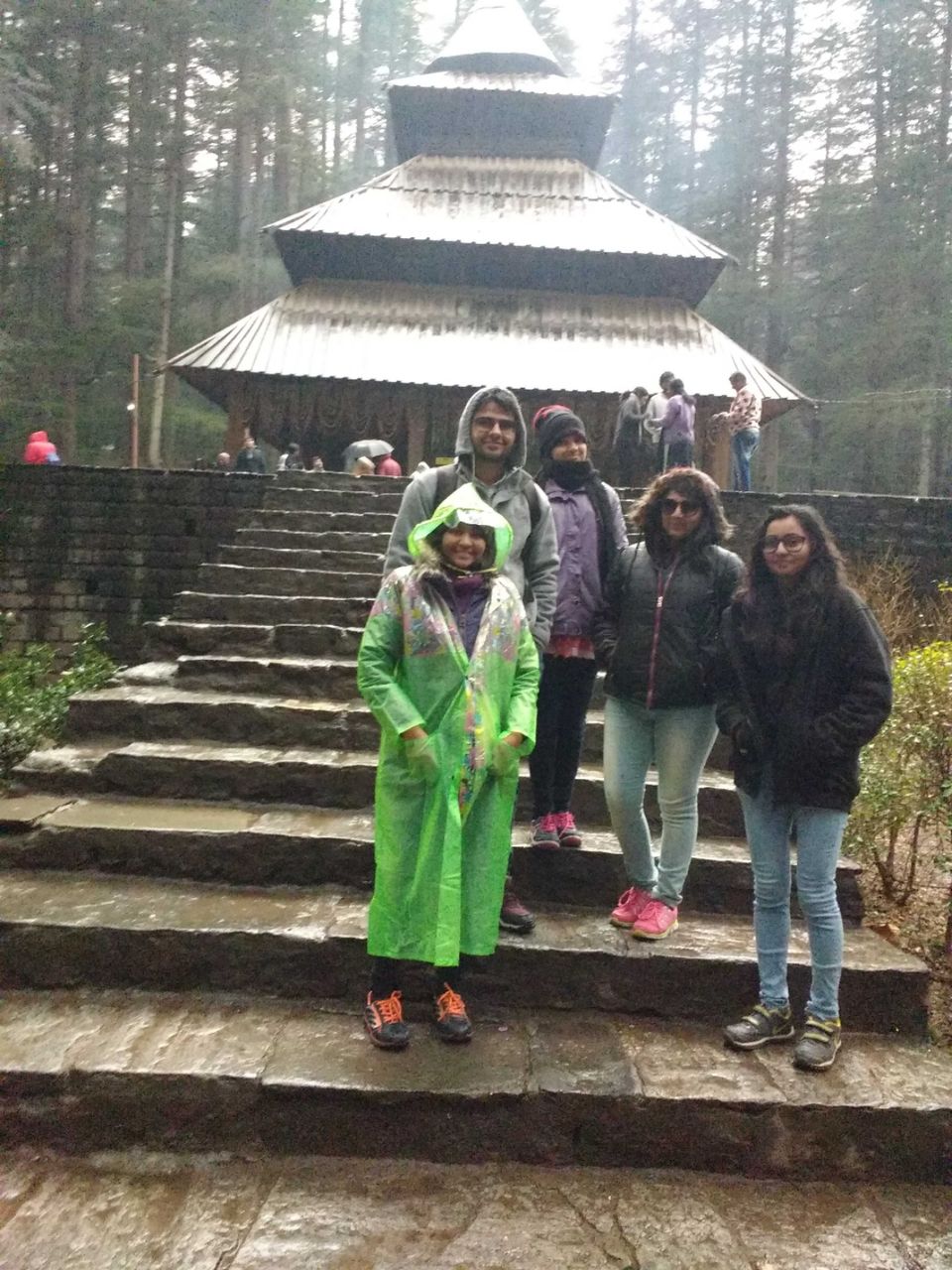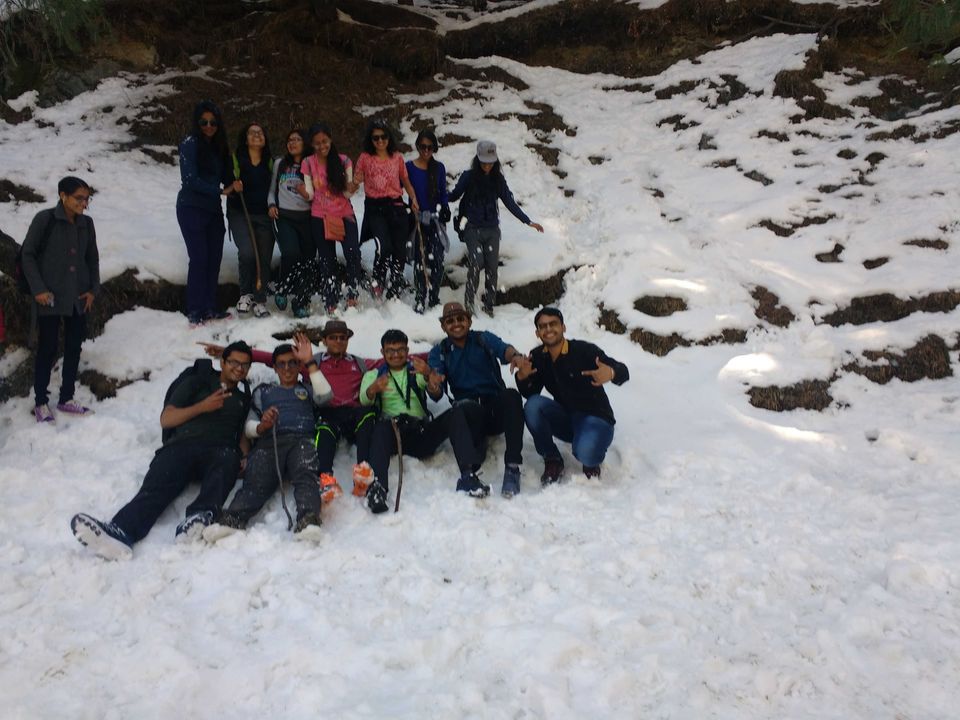 And this was the time to say goodbye.Travelled the whole way back to jalandhar by bus and then to baroda by train playing antakshari, dumb charades, uno and the trip ended....