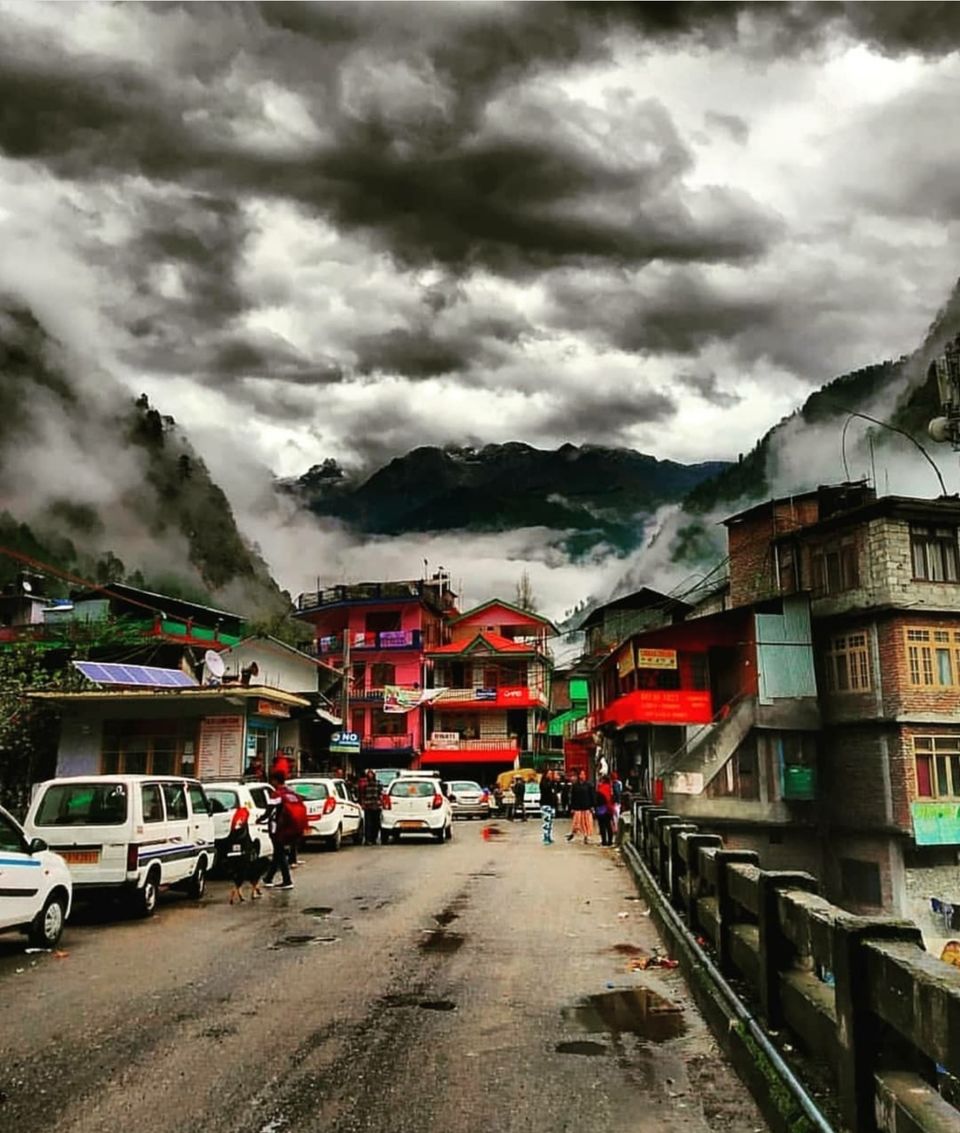 For any trip most important is planning, so you need to sort out place (hills, beaches, historical), no.of days, budget etc. Once you get the answer of these then planning a trip is like a joy ride.
I have 4 days Holiday and all I want is peace and serenity, so the only place came to my mind is kasol which is also known as mini Israel of India.
Kasol is a hamlet in the district Kullu, Himachal Pradesh, northern India. It is situated in Parvati Valley, on the banks of the Parvati River, it's in middle of hunter and Manali. The valley is famous for its picturesque coniferous forests and crystal clear mountain streams. Even if you are not into either of those, there are many other things to do in Kasol.
Our journey started in Delhi where we got a good deal of 4 days car package with driver and petrol at 8k, as we are 3 friends so it costs 2.5k per person. From Delhi we crossed Haryana then Punjab, you can enjoy ultimate varieties of North Indian food in dhabas which will come on the way, till evening we just entered Himachal border and it took another 4-6 hours journey to reach kasol. The roads are zigzag and dangerous at night, so I would suggest travelling empty nor half stomach only to avoid mountain sickness, finally, we reached our location at night 12 am, and it was freezing cold to 1 degree.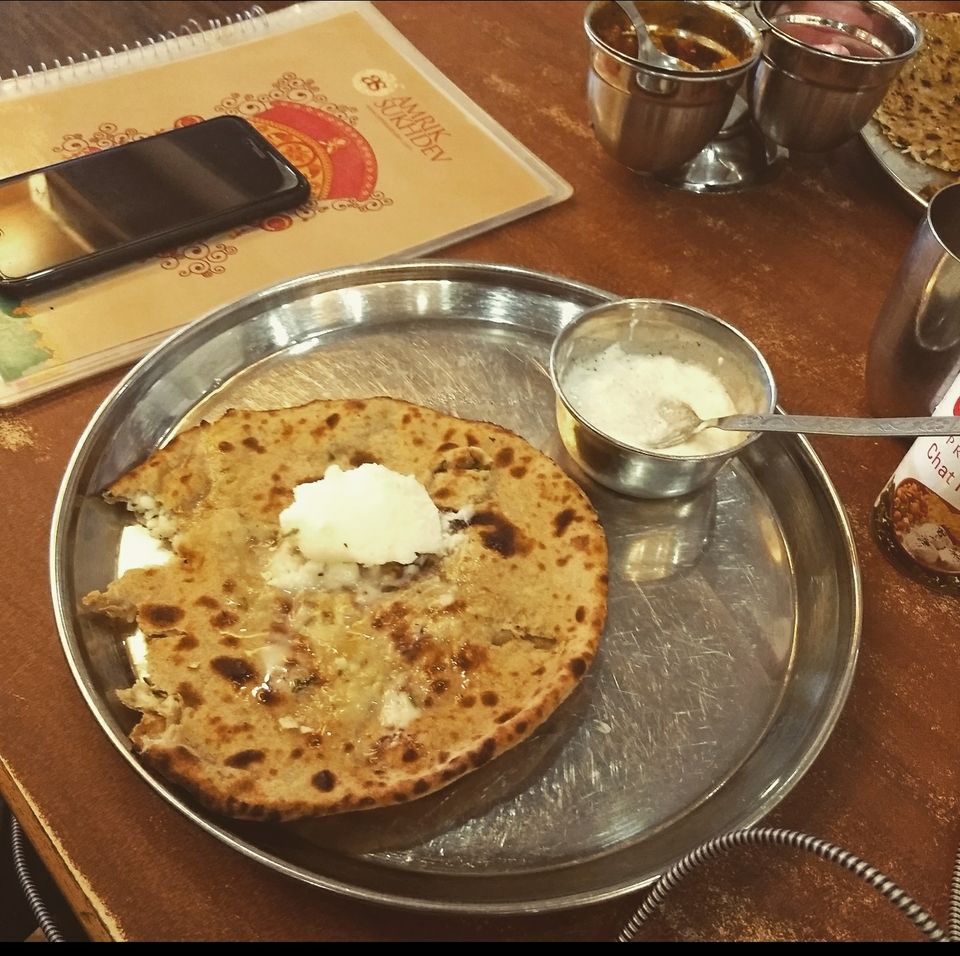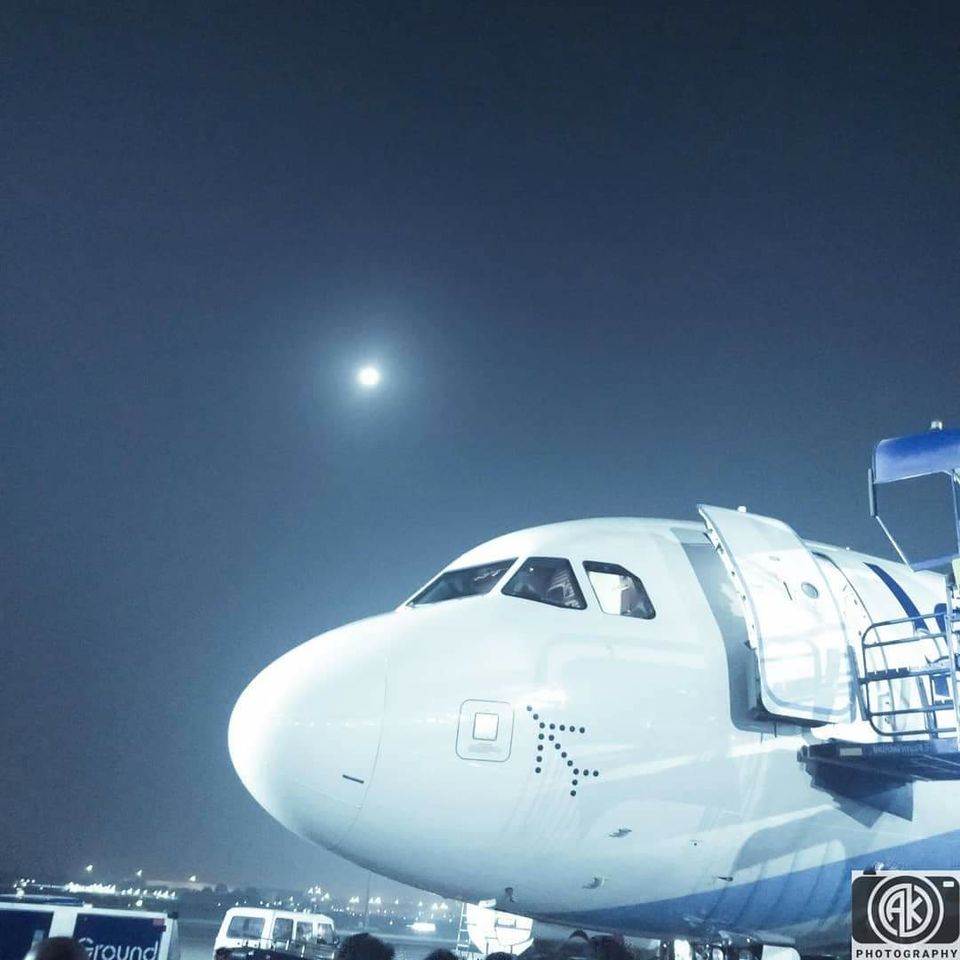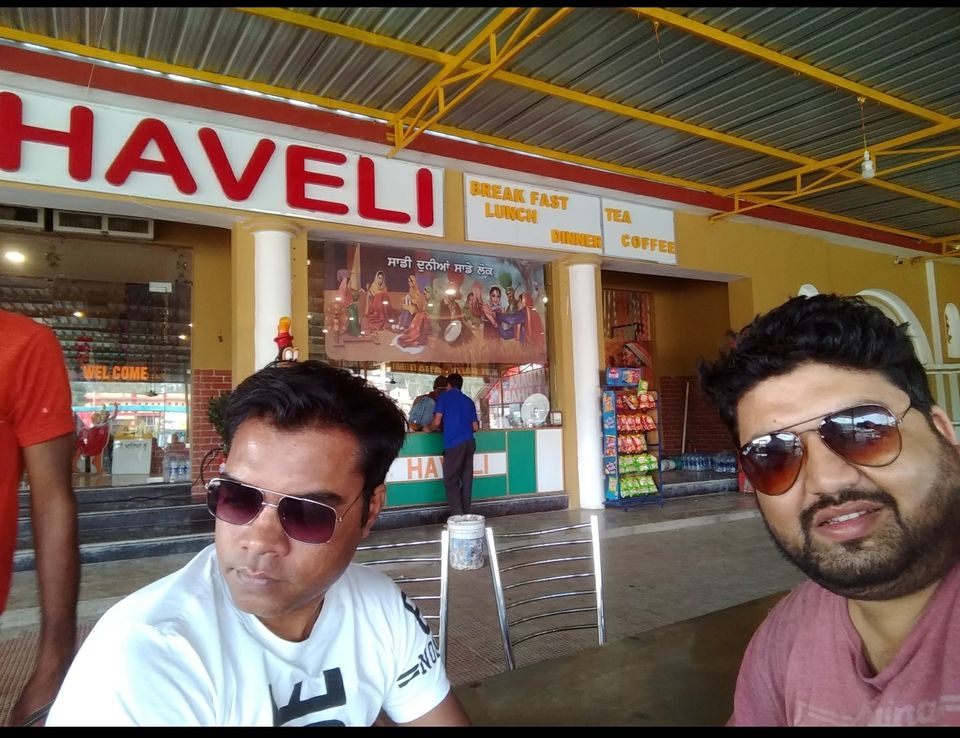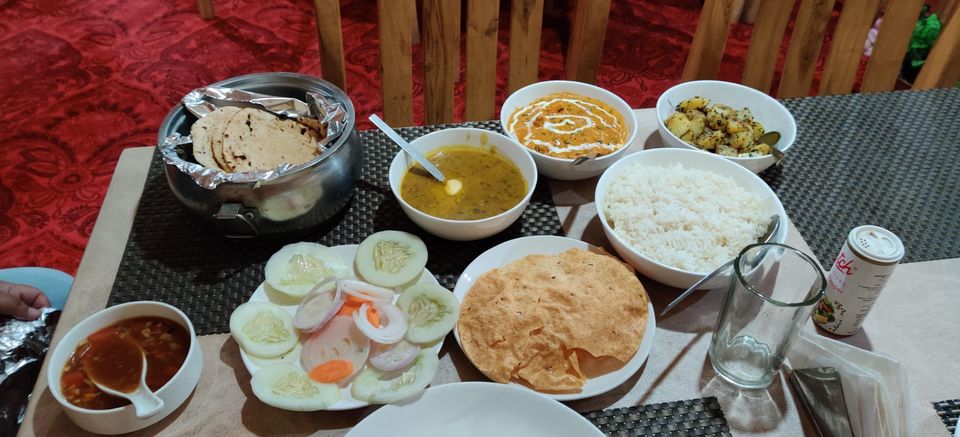 we was so tired to feel anything, my idea was to live under lap of nature so we have chosen to stay in tents which are just near banks of rive parvati, it was beautiful campus with 10-12 camps with all facilities and it costs us 2500 per day for 3 person.
Once we woke up in the morning , i dont have words to describe beauty of that moment, we are sitting near bank of river parvati surrounded by huge mountains and lush greenery all over with perfect sunrise.
Sipping tea under these view will definitely make your day worth.
We decided that day not to go for any trekking nor hiking, instead bee will relax near parvati river and explore kasol city which is very small under radius of 4 km. First we went to one of famous cafe of kasol which is cafe evergreen which is famous for stunning view from outside and delicious food, after breakfast we explored kasol bridge and markets, evening brine we had late snacks in one of the famous cafe there moonlight, one can try tiramisu there it's gourmet.
Night time we had bonfire session in our camps with amazing music and chilling atmosphere our days ends here.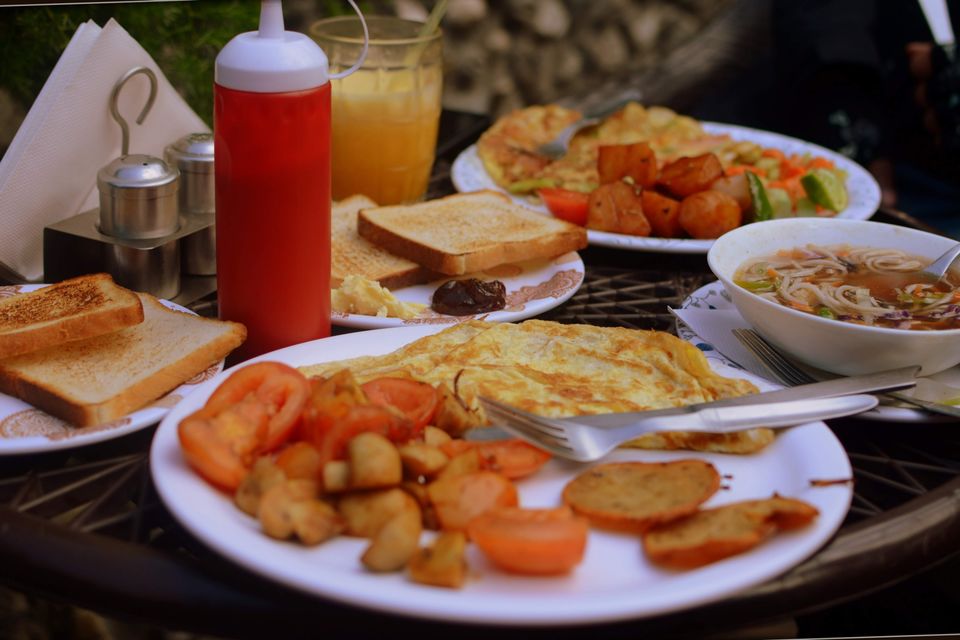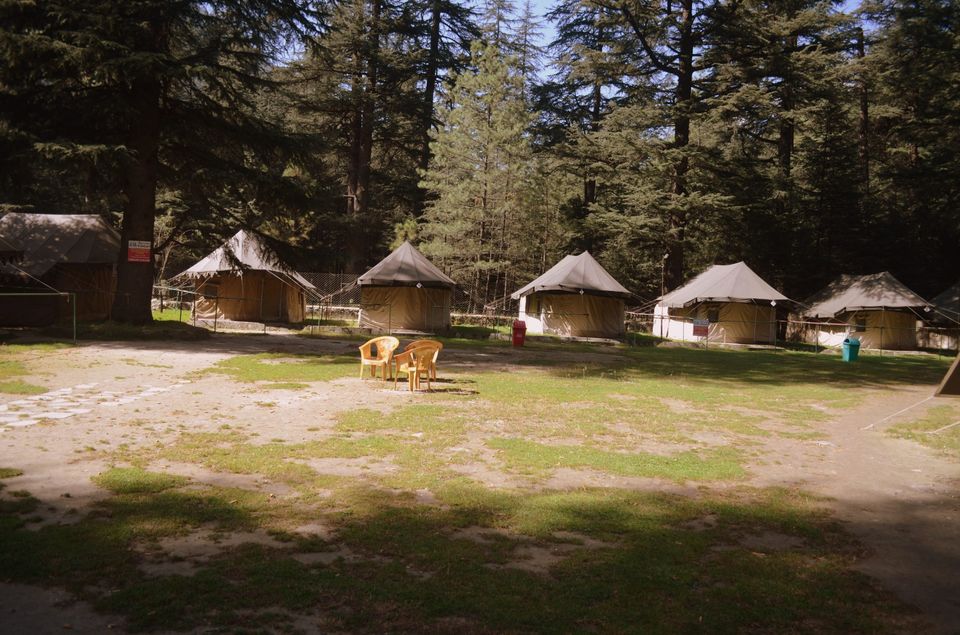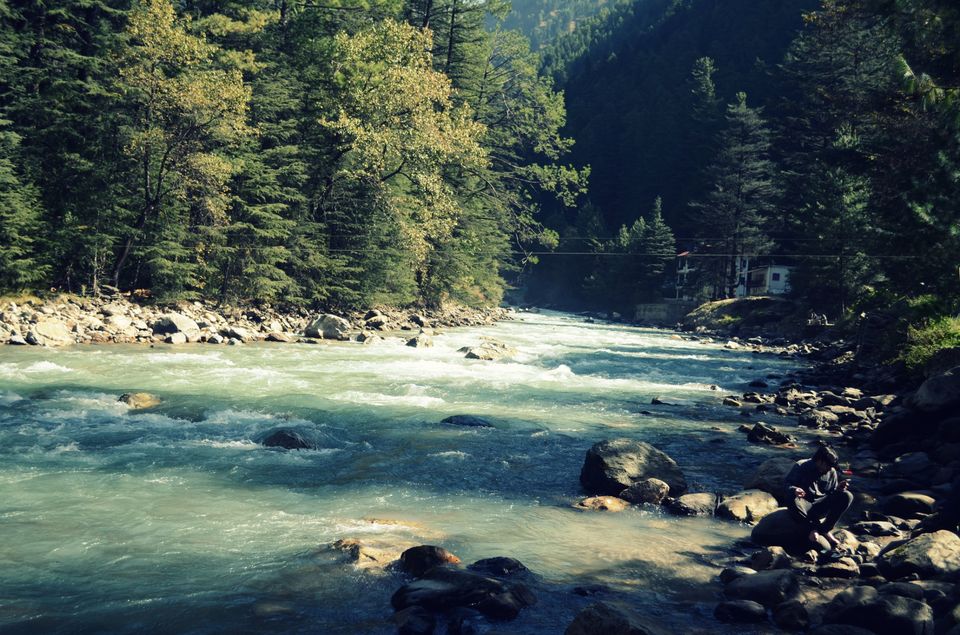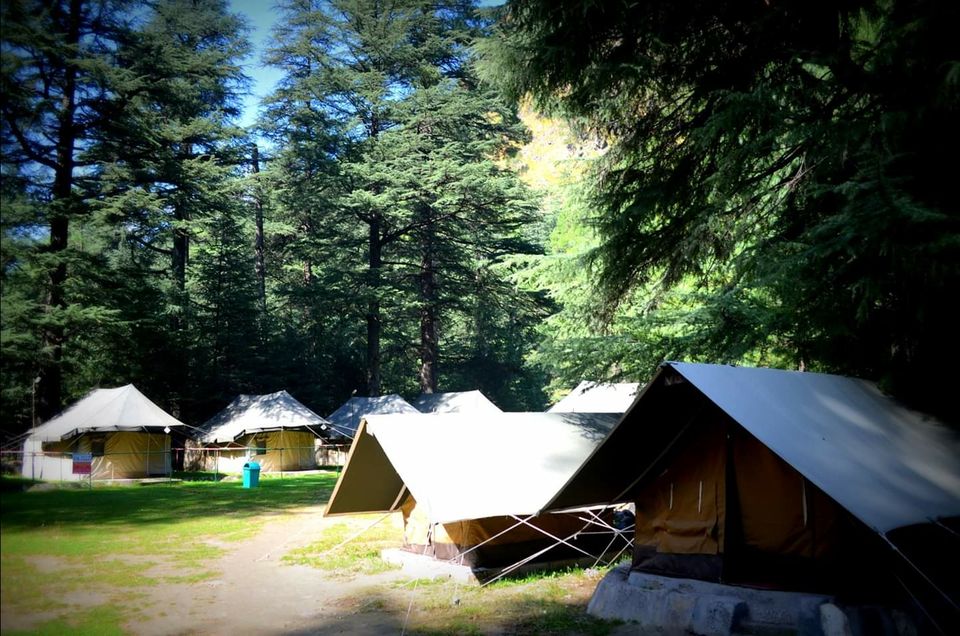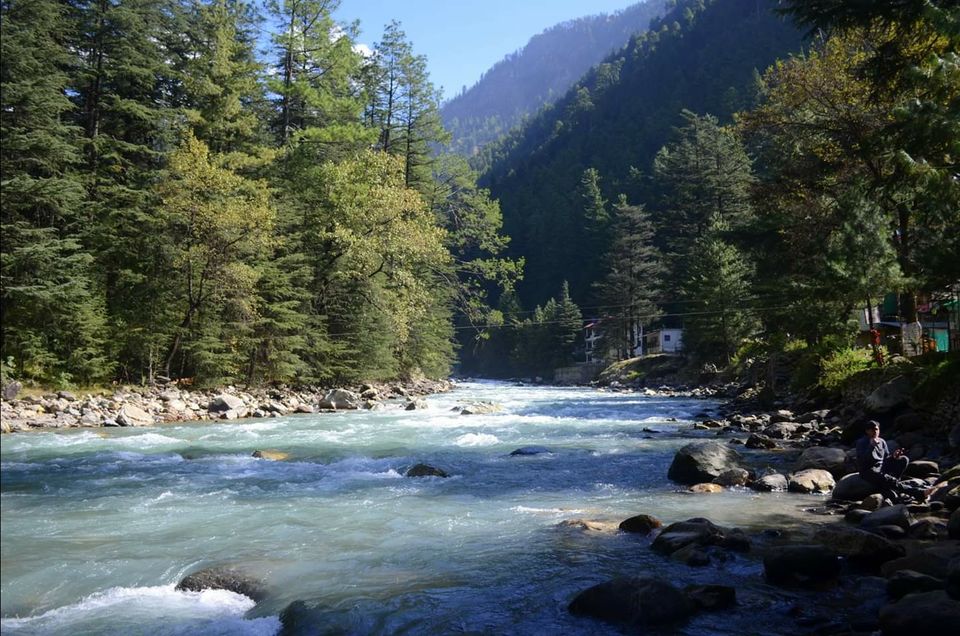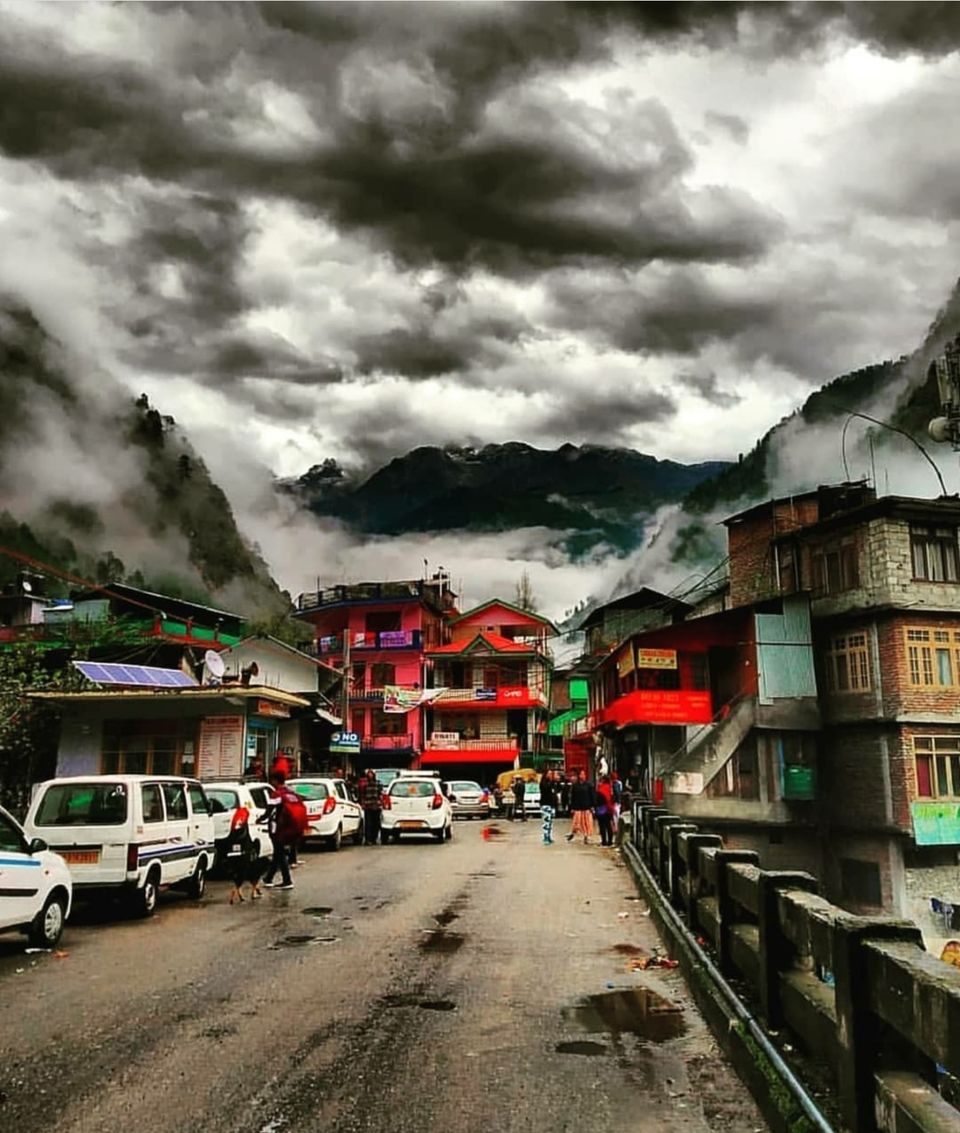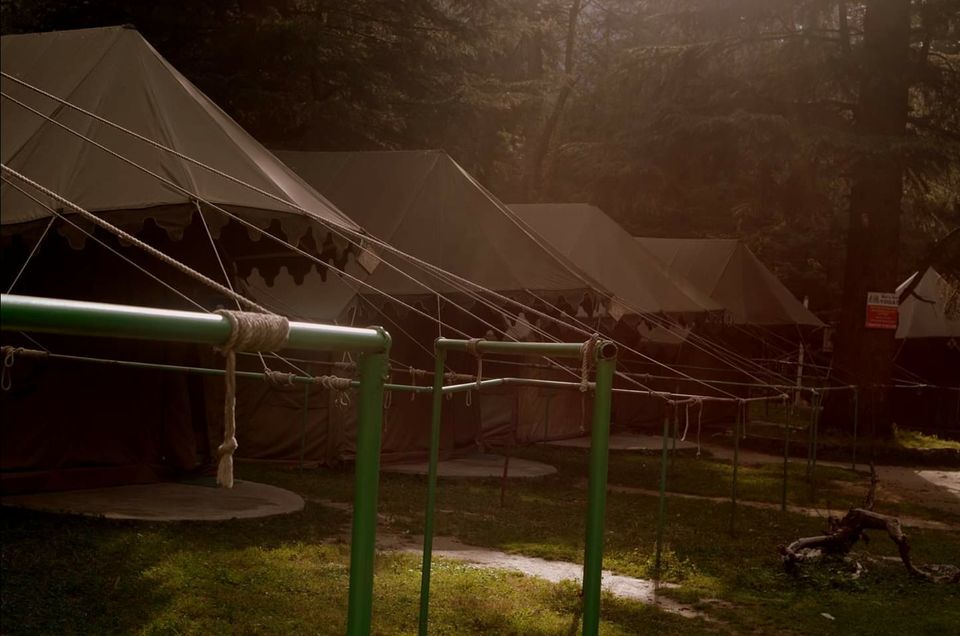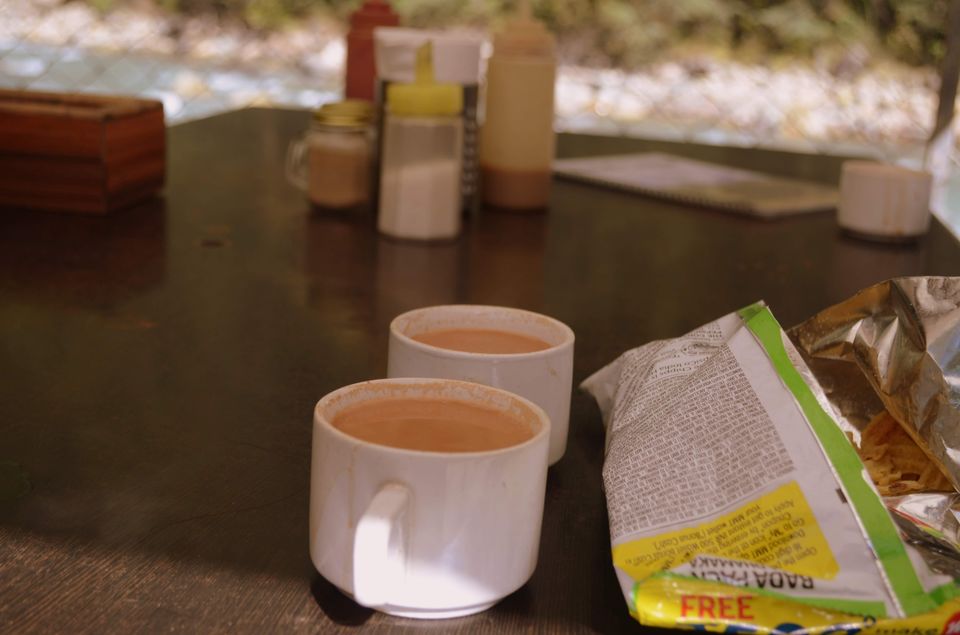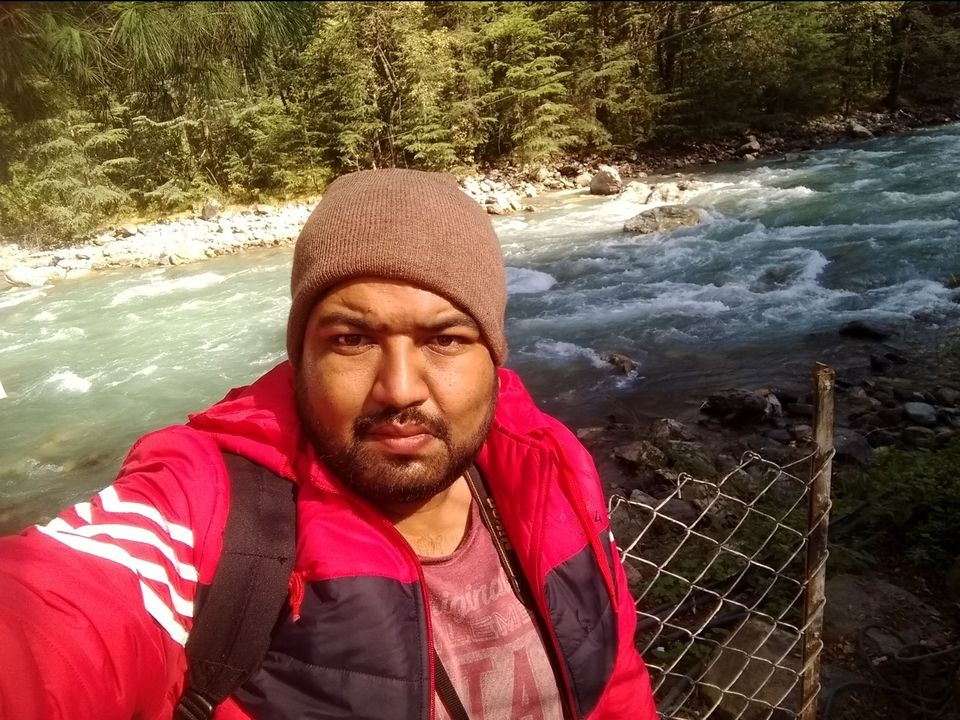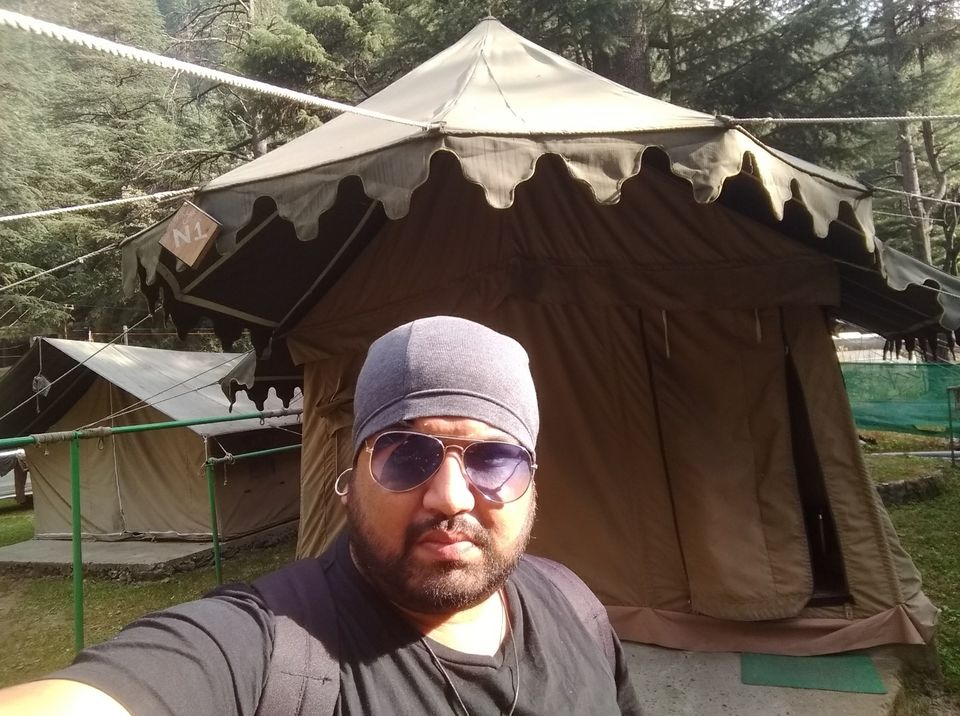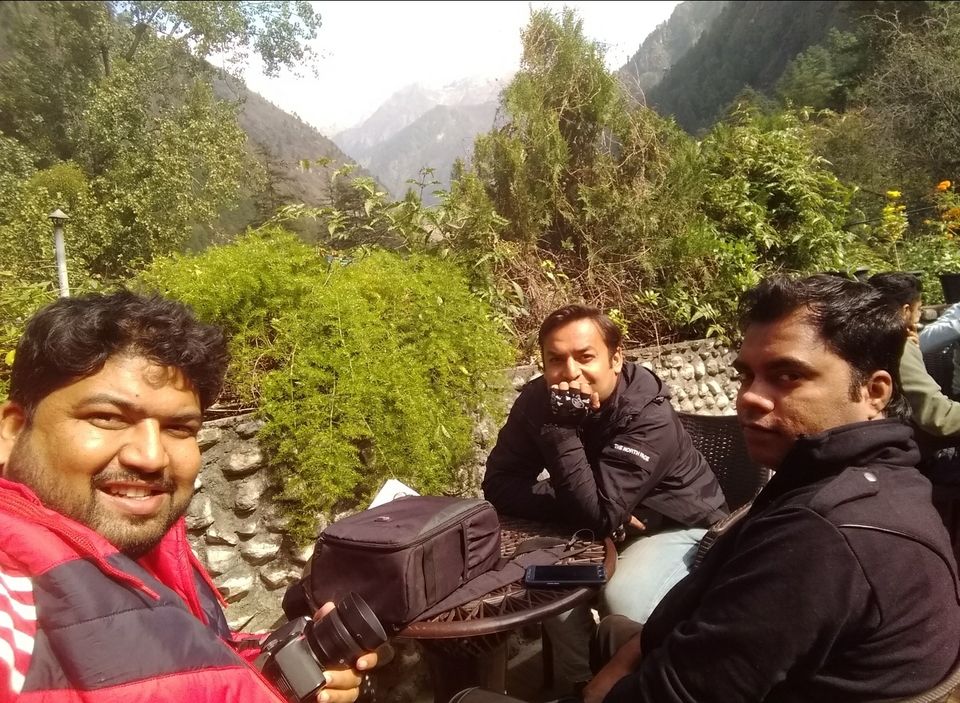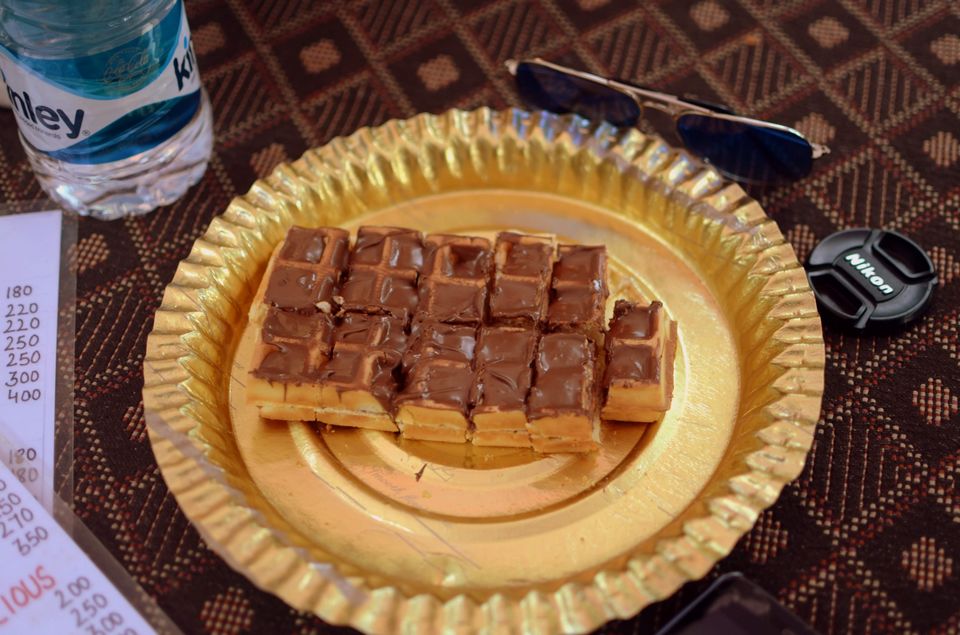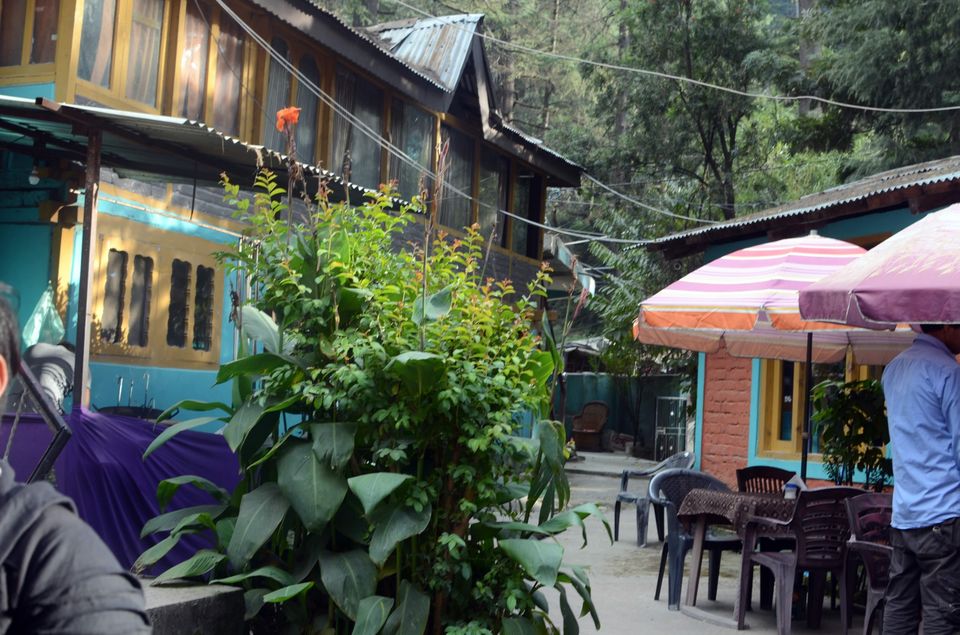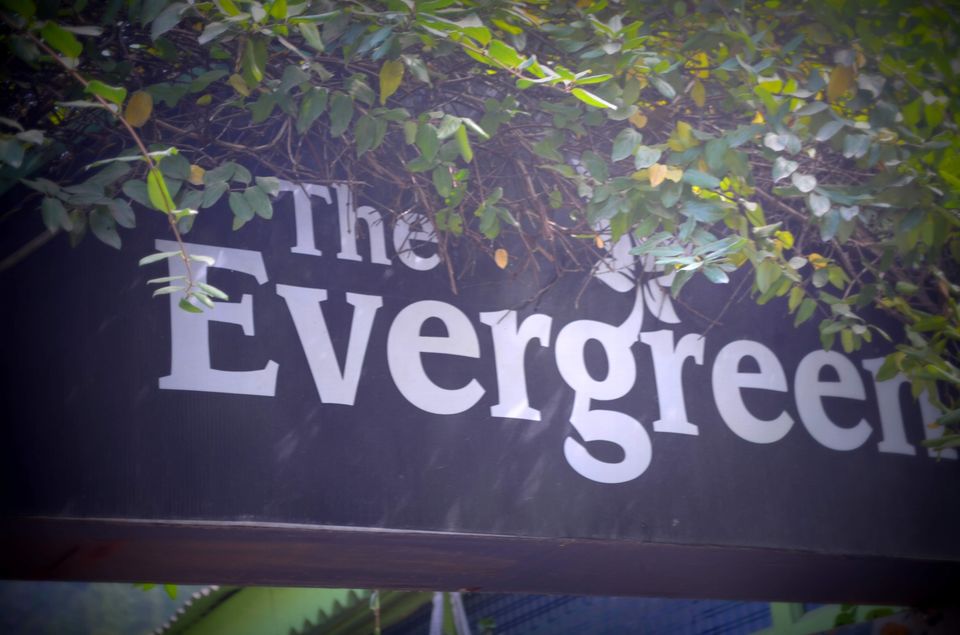 Next day we planned to trek and explore nearby kasol, one can either trek to malana and tosh which is 12-14 km by trekking or you can drive to nearby Malana from their you need to walk 2 km to reach there, trust me view from there is amazing as we head towards malana by trekking it was amazing experience.
Malana is famous for the villagers who do not consider themselves as Indian. The Malanese people believe that they are descendants of Alexander.
After that we moved to tosh village situated at the farther end of the valley. It is at the height of about 7874ft above sea level. The distance is around 20kms from Kasol. You need to get to Varshaini from where you can either trek your way up to Tosh or hire a taxi. Tosh is a beautiful place at the top of a hill with majestic mountains all around. The place is flooded with hippies. The spectacular landscape that you will witness from up there will definitely make your heart skip a beat. We were already tired and it was late and due to lack of timing we skipped Manikaran and kheerganga, if you have for 3-4 days then must visit this place. So our days ends here with amazing trek and magnificent view of parvati valley.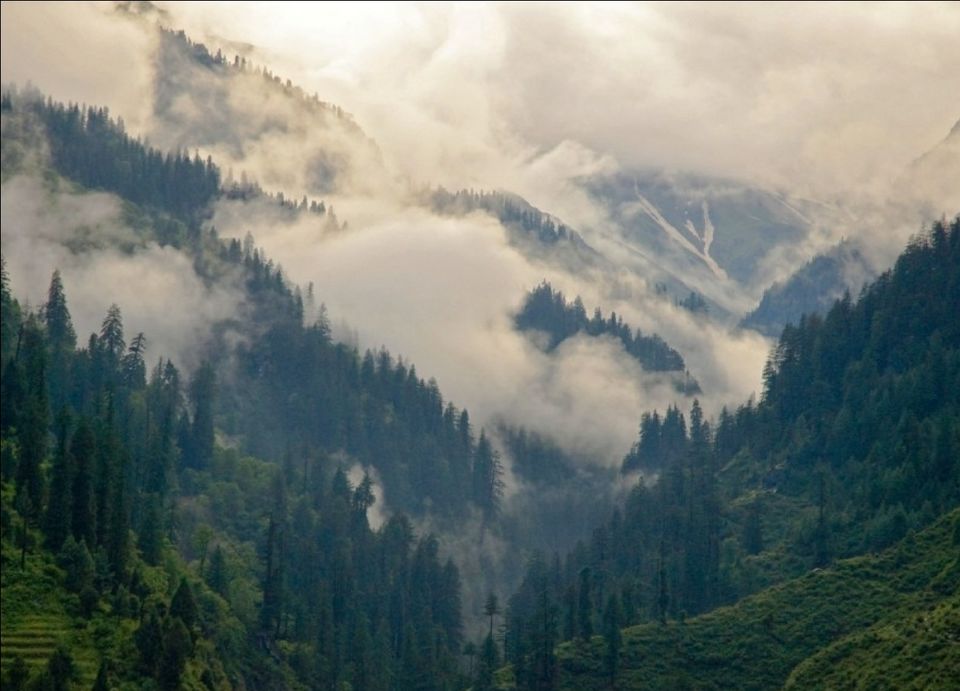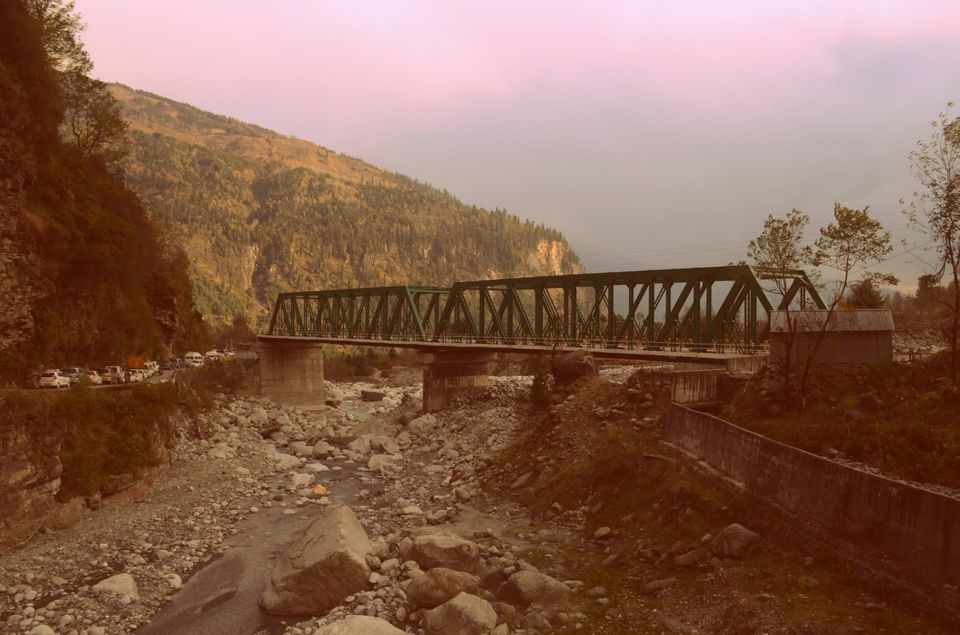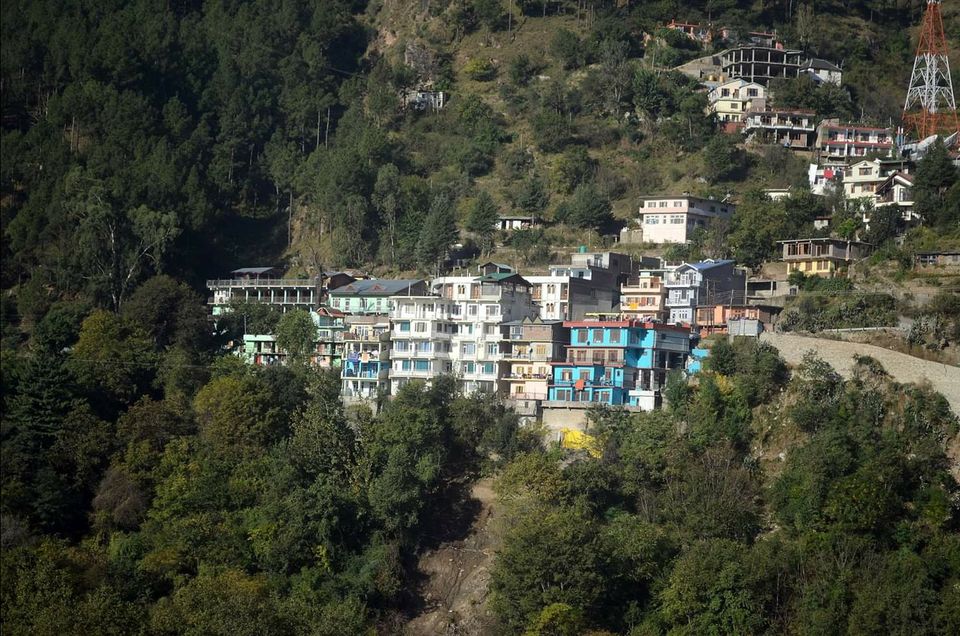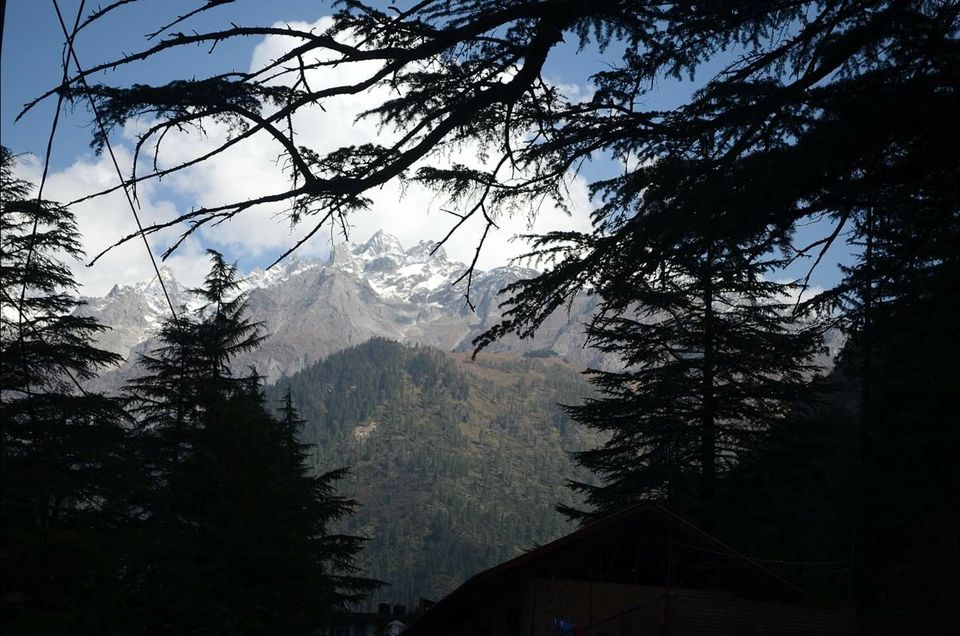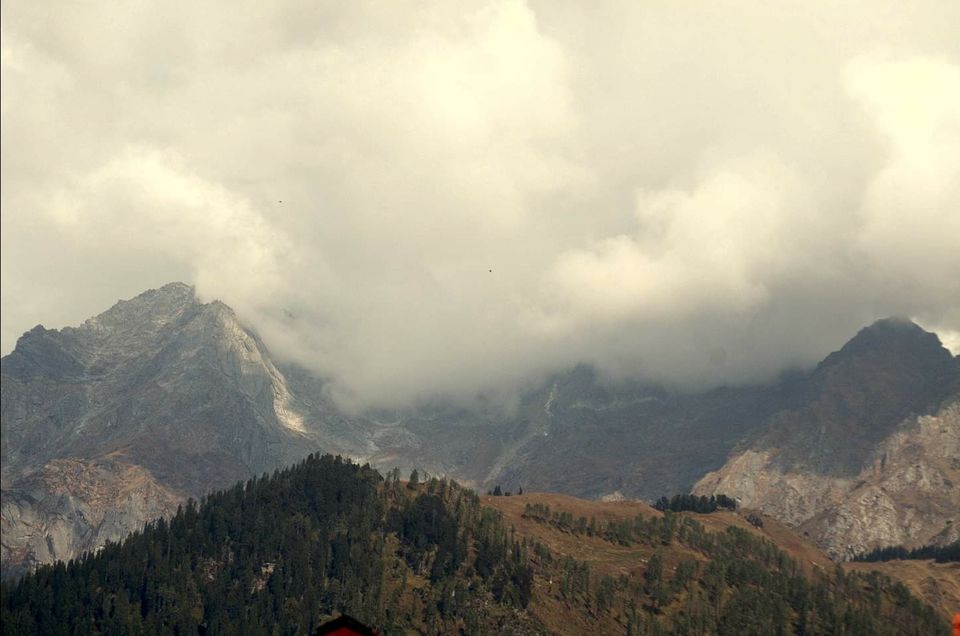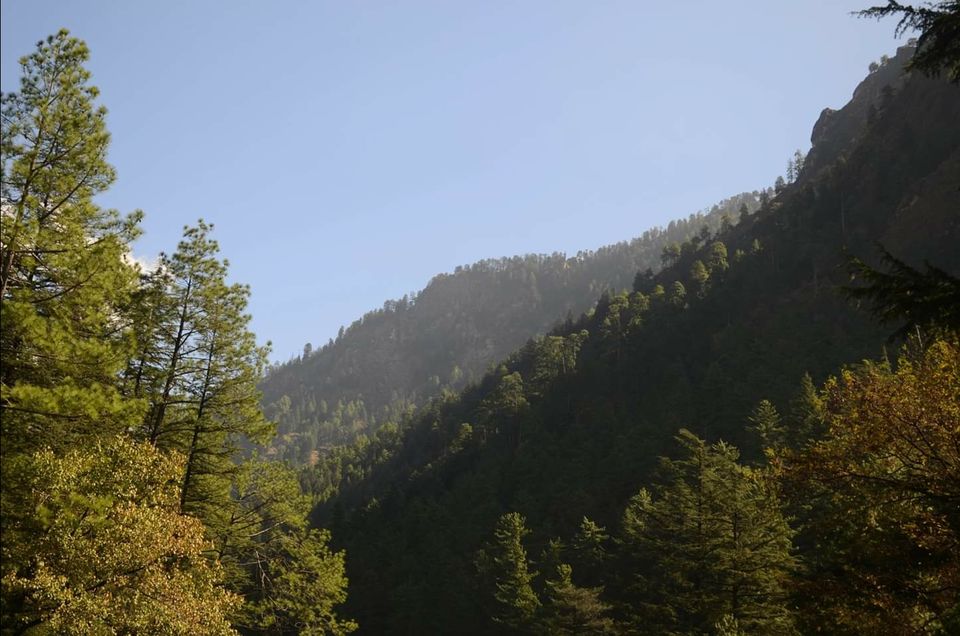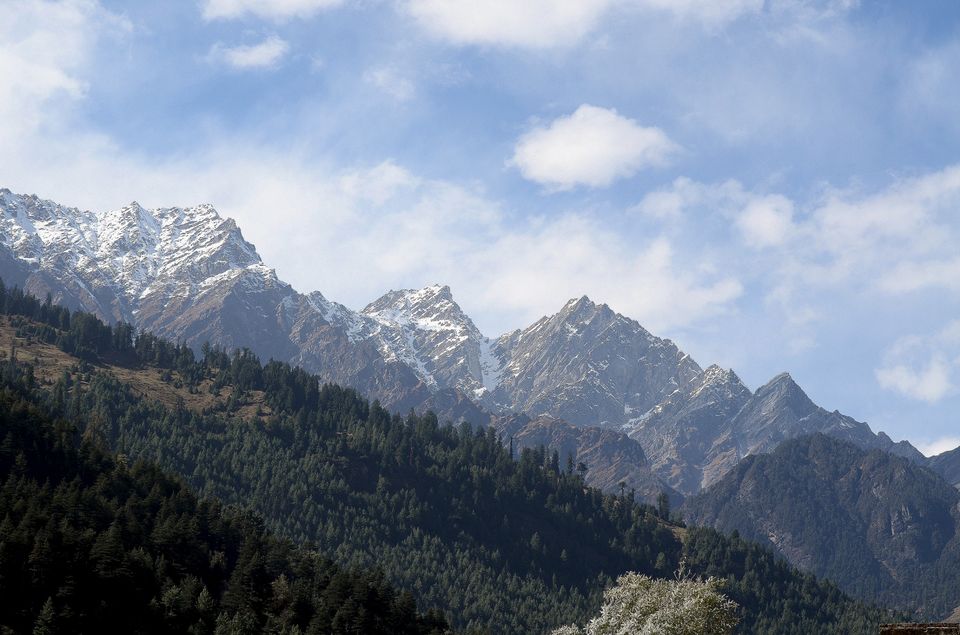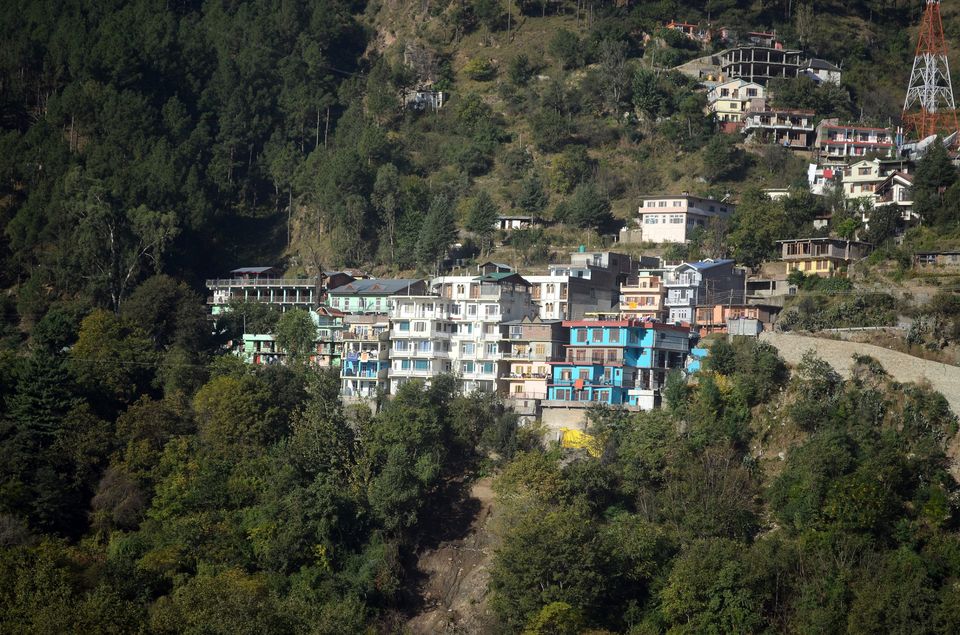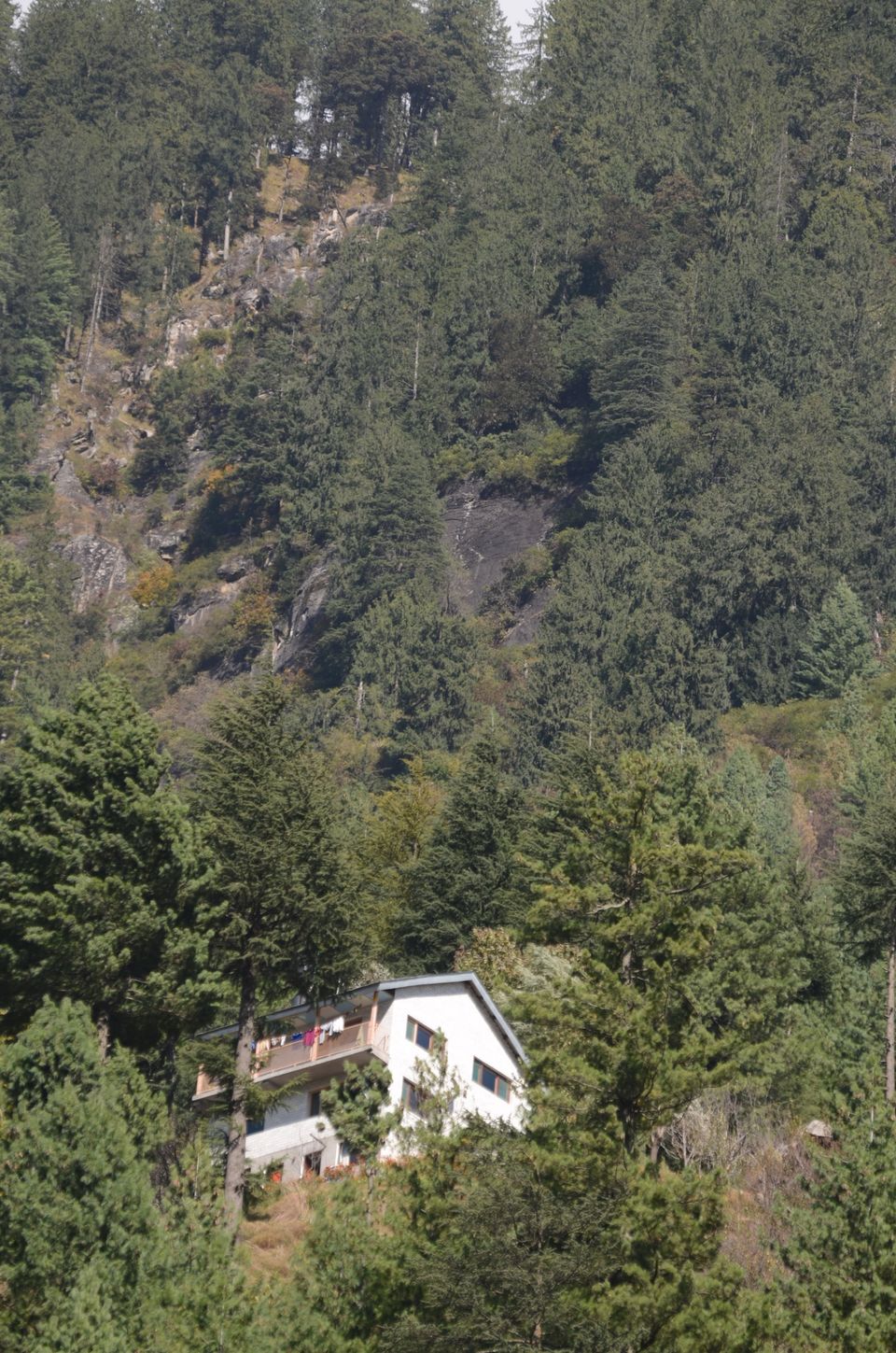 Next day we woke up early in chilling winter and headed towards old Manali, we want to experience snow fall in Solan valley,from kasol to manali is 70 km. We completed our journey in 4 hours and got decent hotel in old Manali in 1500 for 3 people.
After breakfast first we moved to hidimba temple, it's famous spot in manali where temple bus made from bones and horns, this was shown in movie yeh jawani hai diwani as well.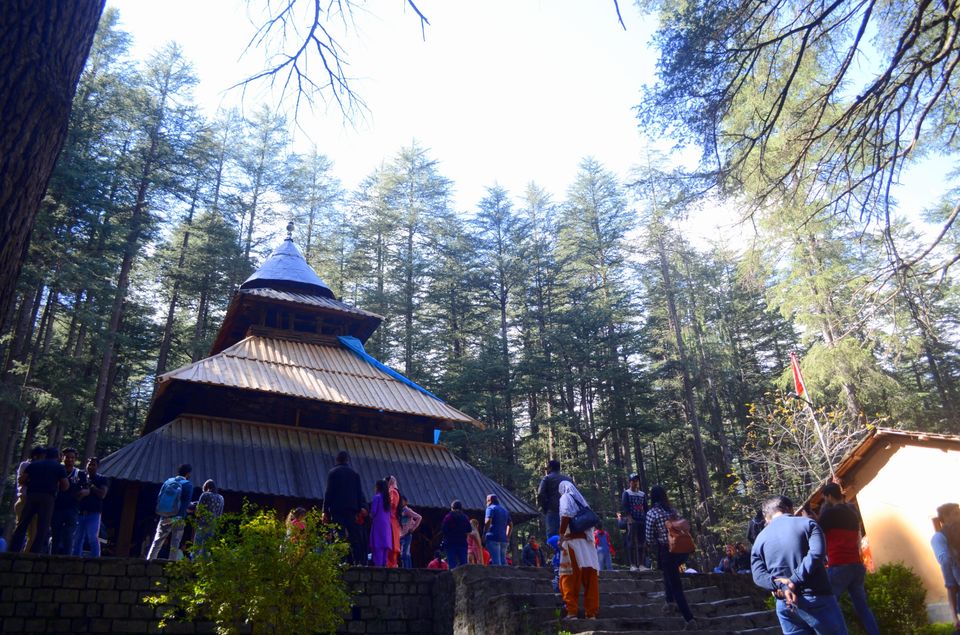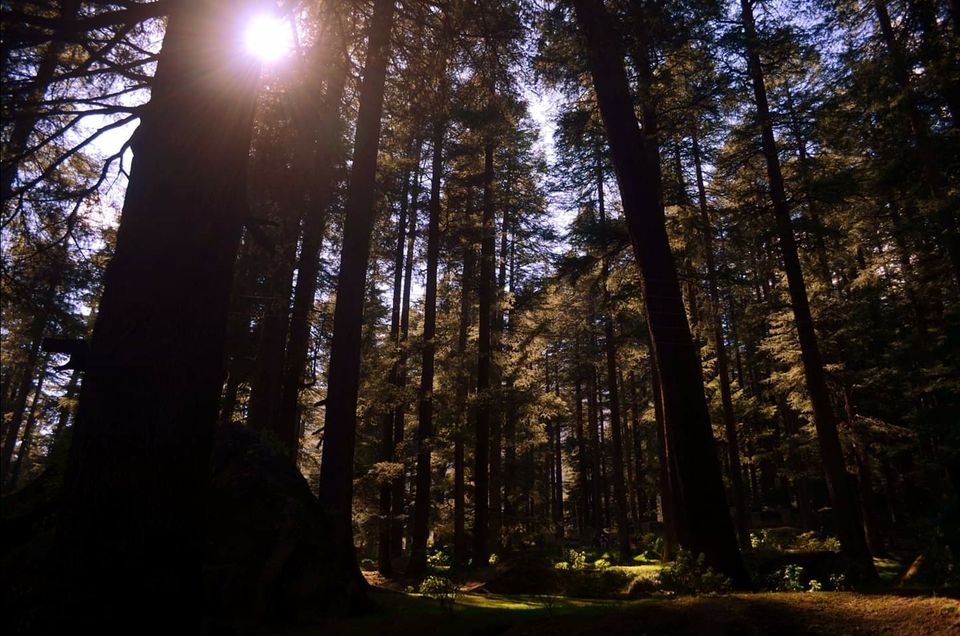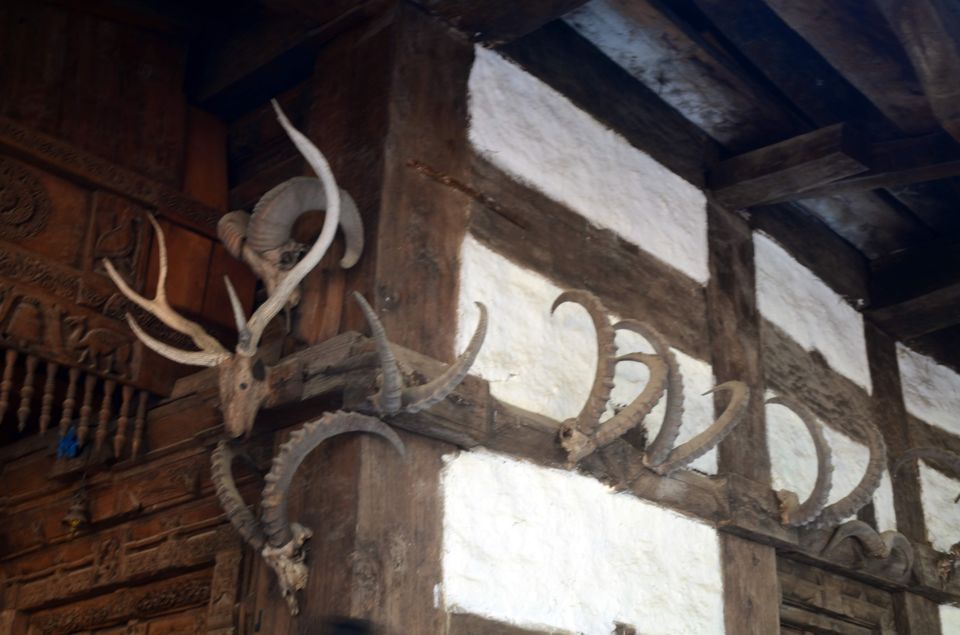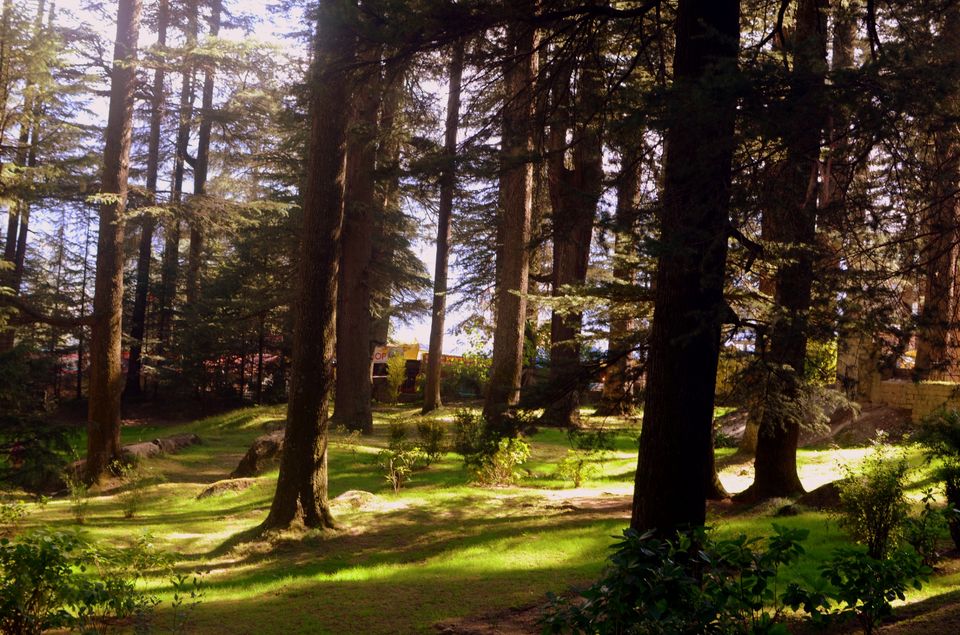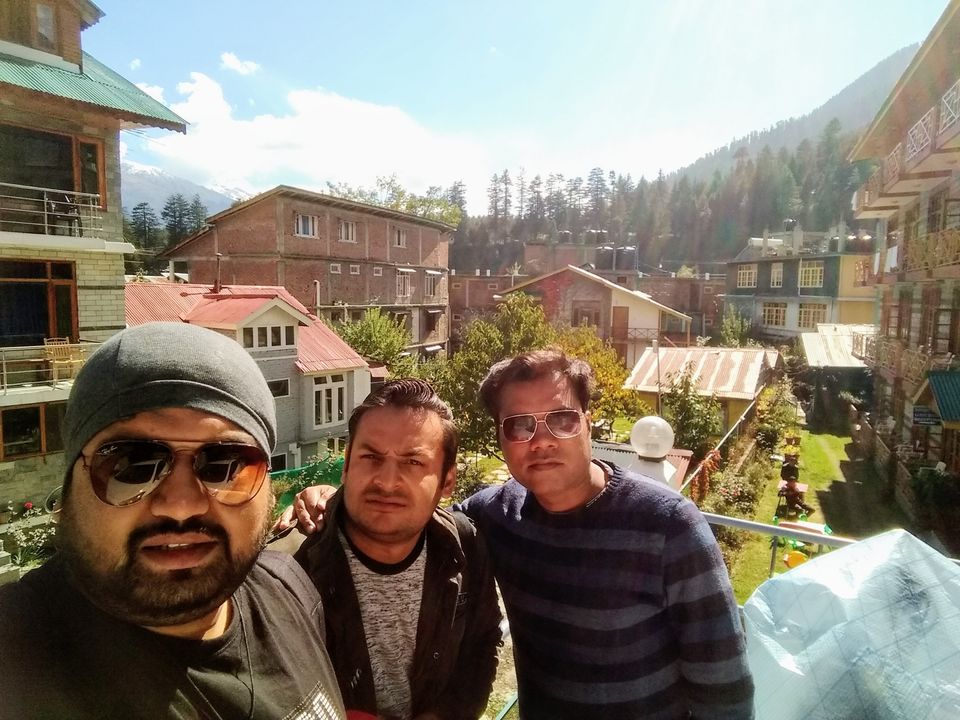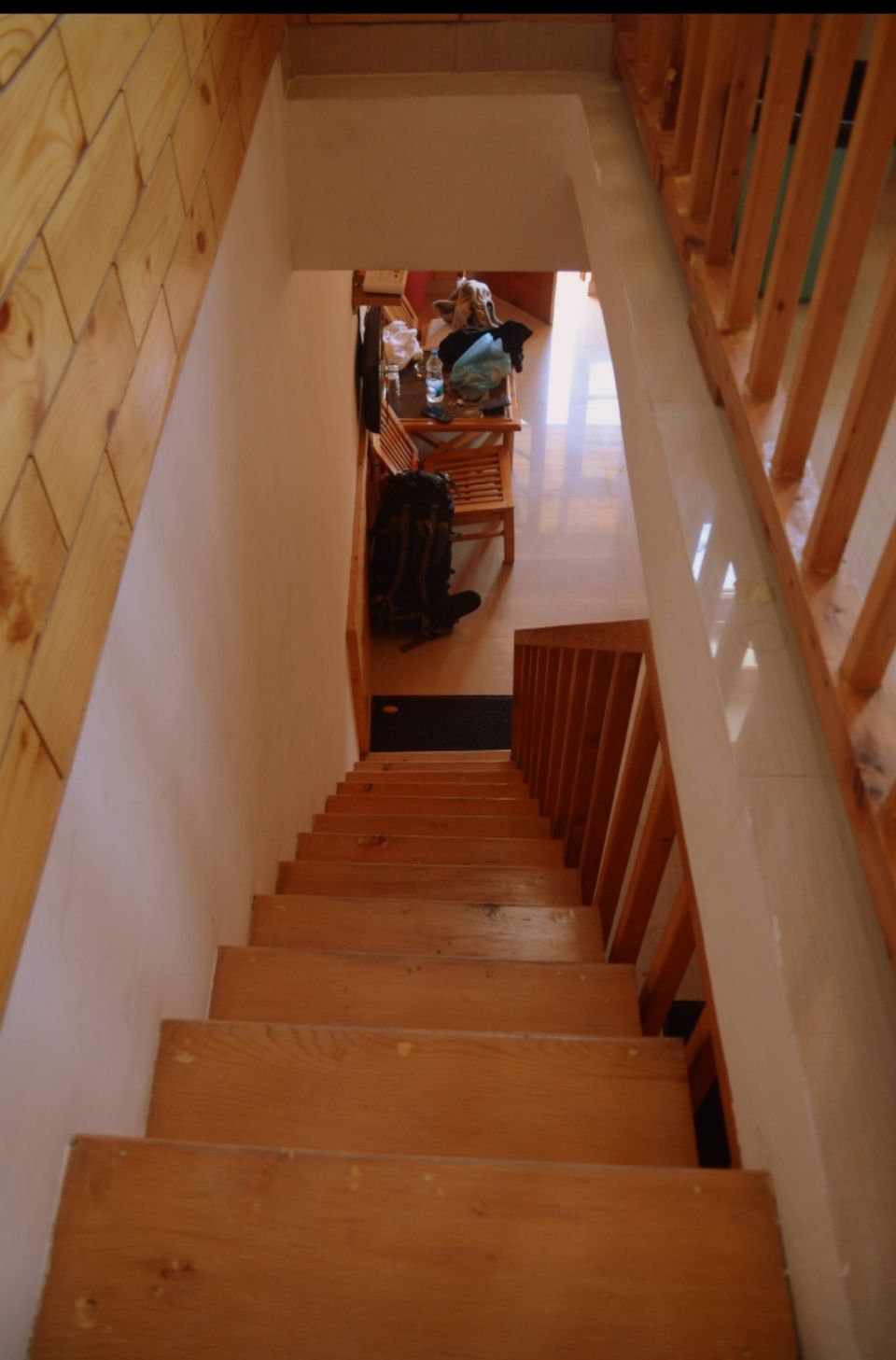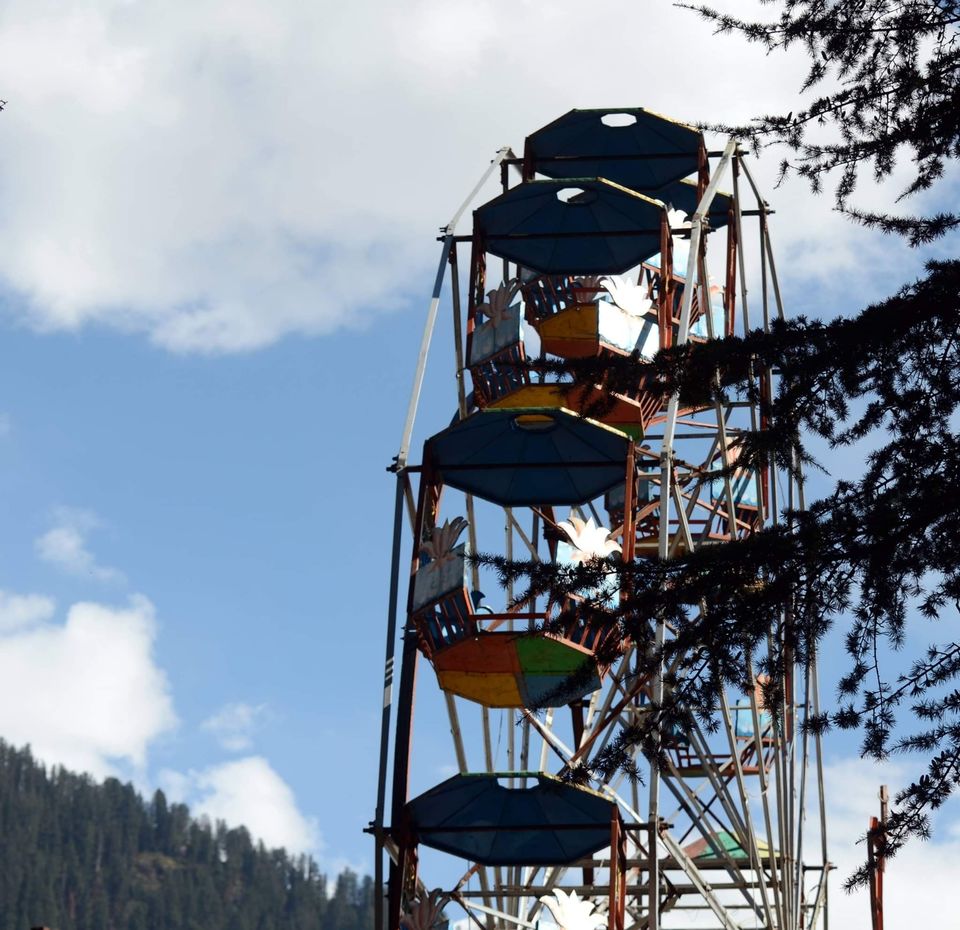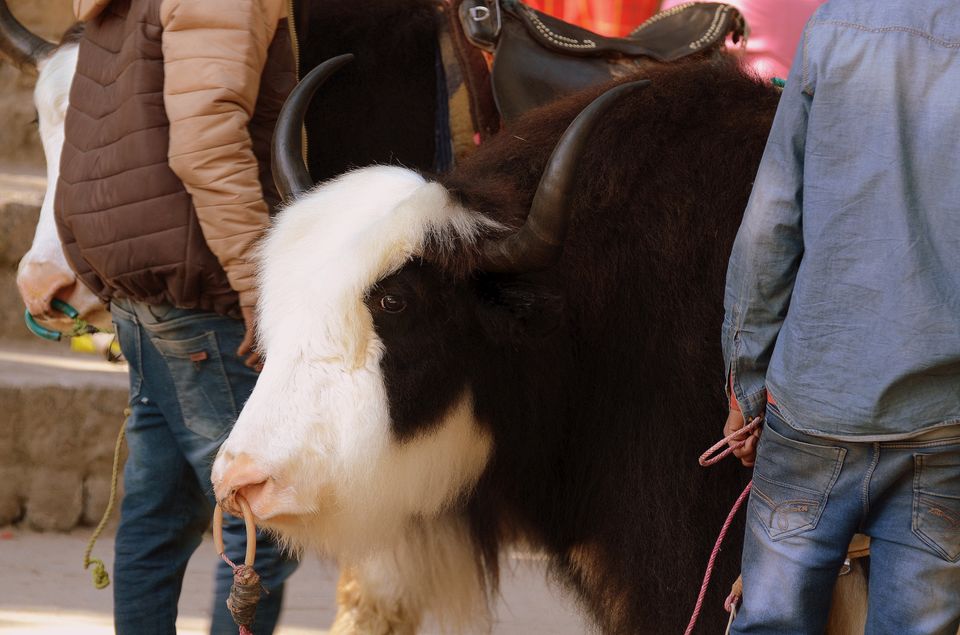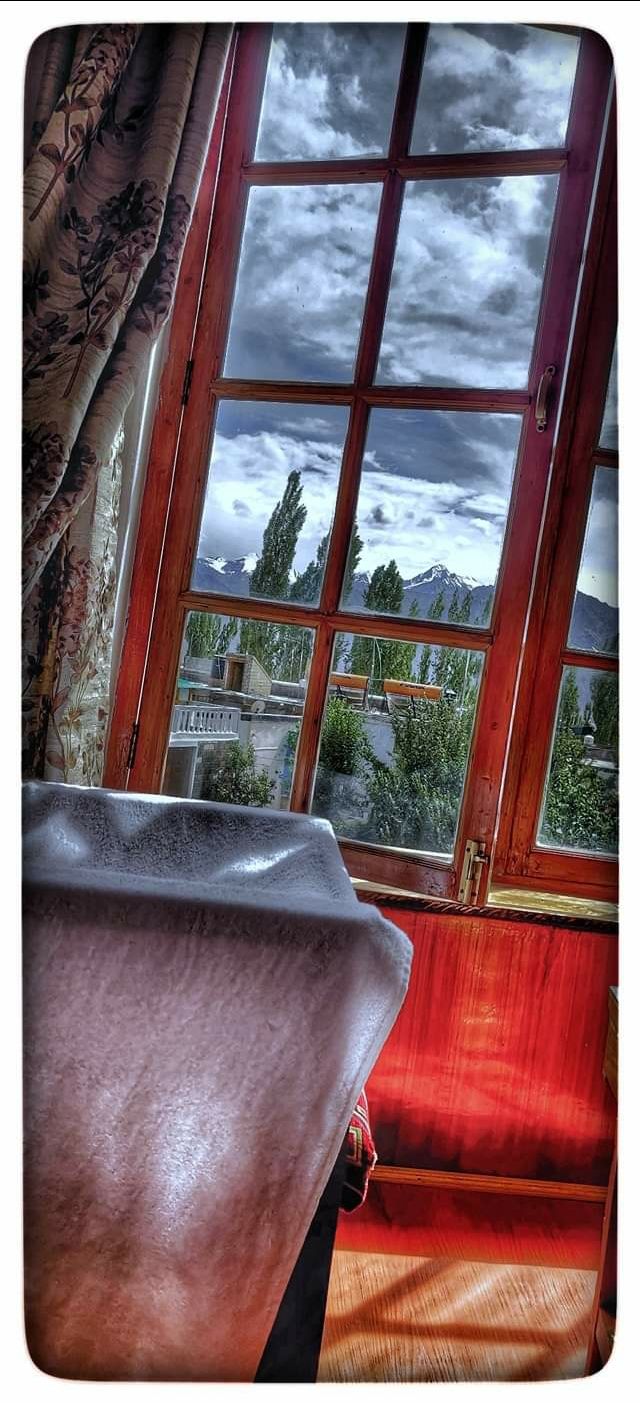 Due to limitation of time now we directly headed towards Solan valley to visit snow covered mountain, it took 5 hours to reach there due to peak traffic and road conditions so when we reached it was almost sunset time, so we were not able to do much activities but view was stunning.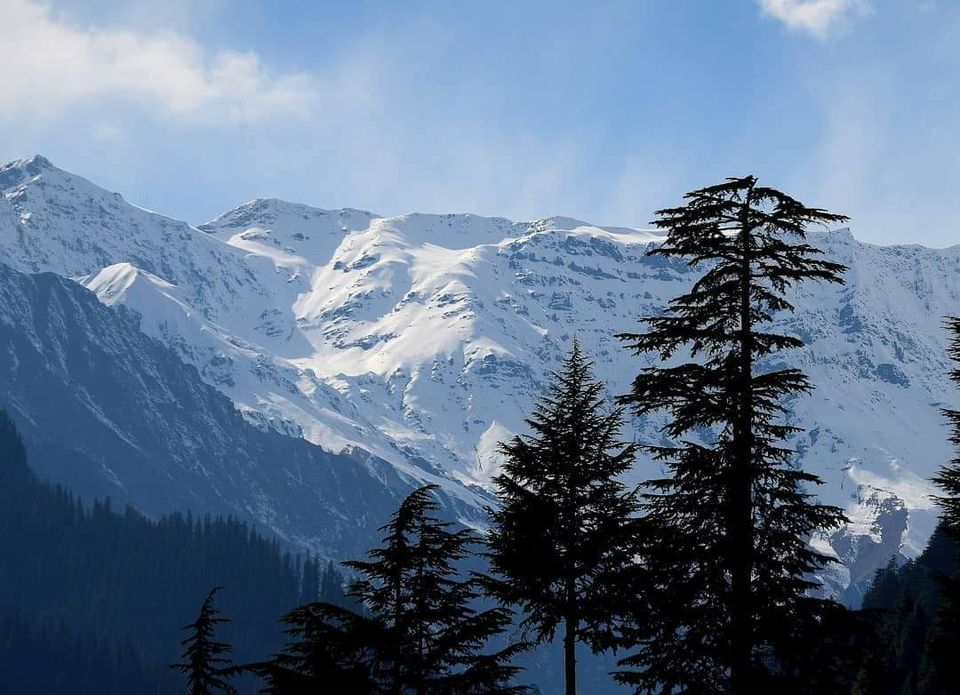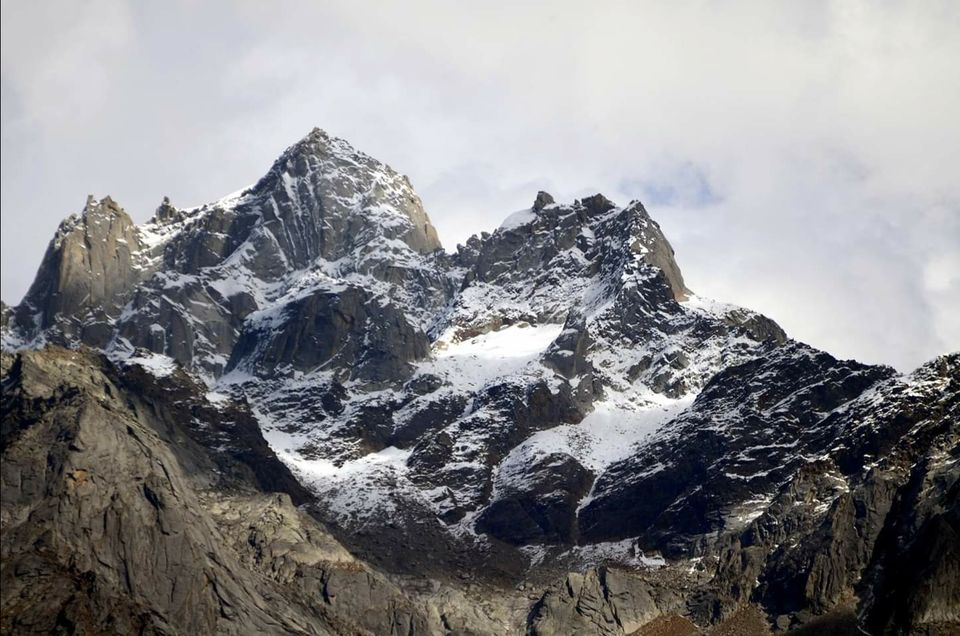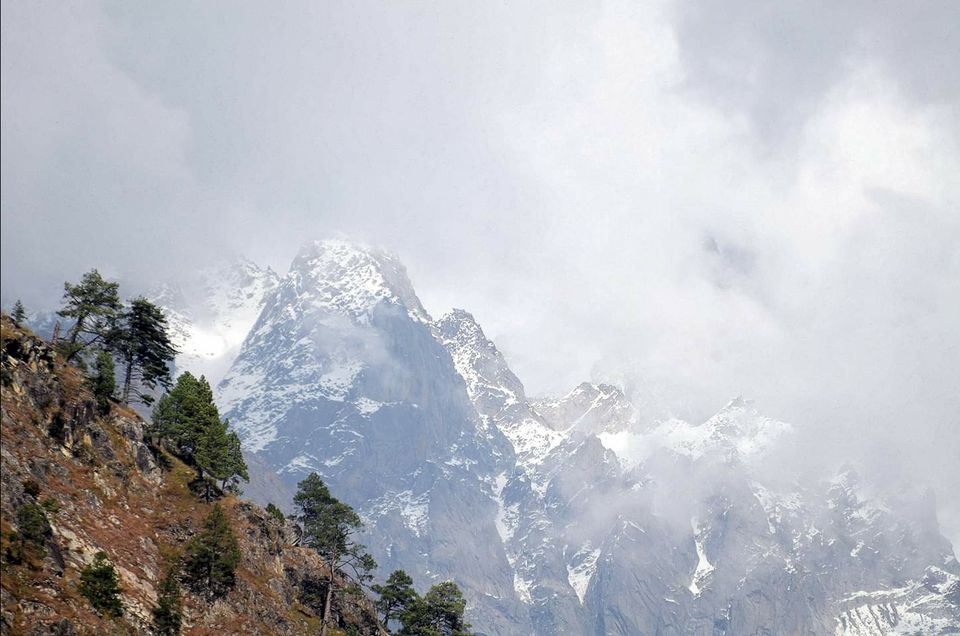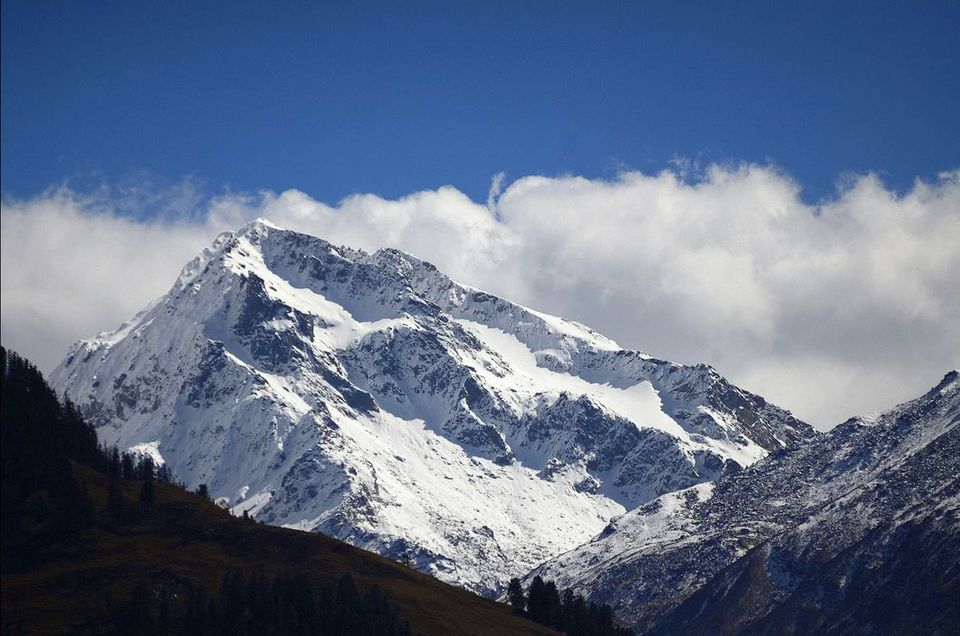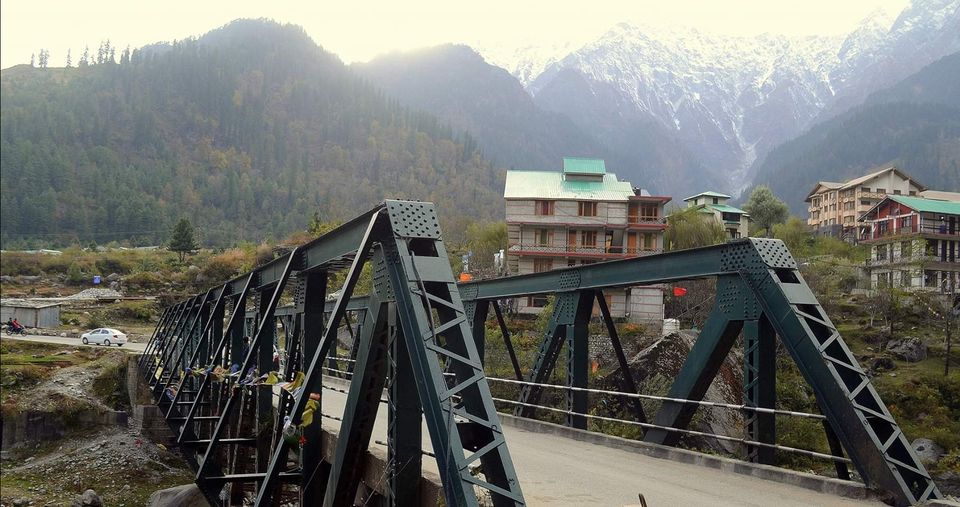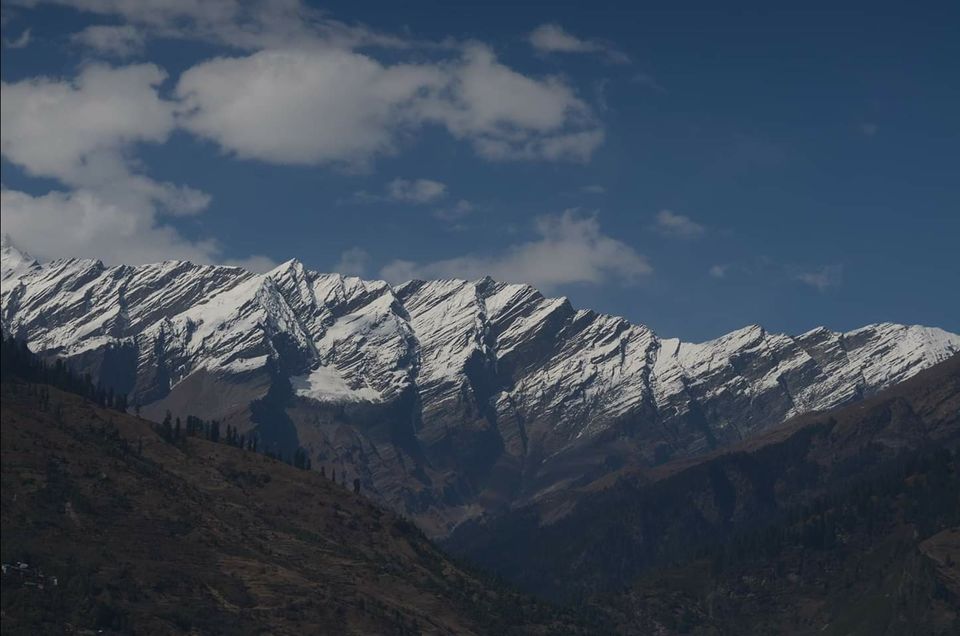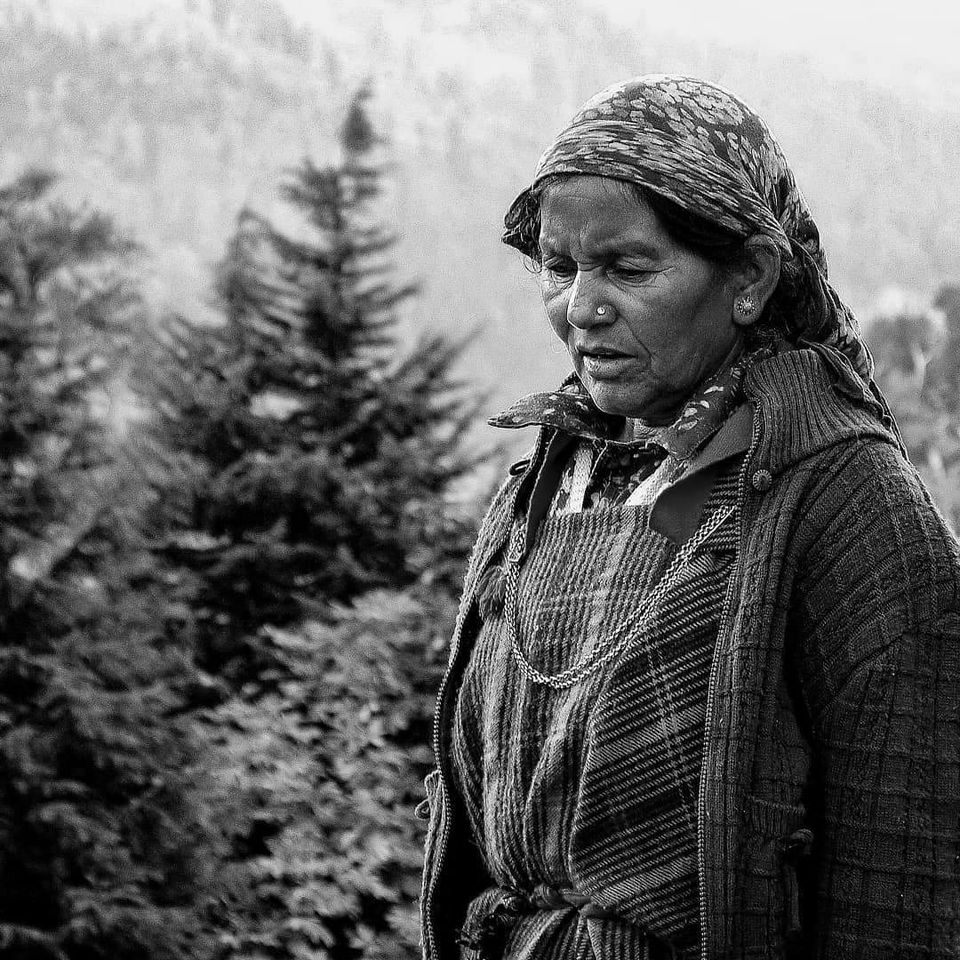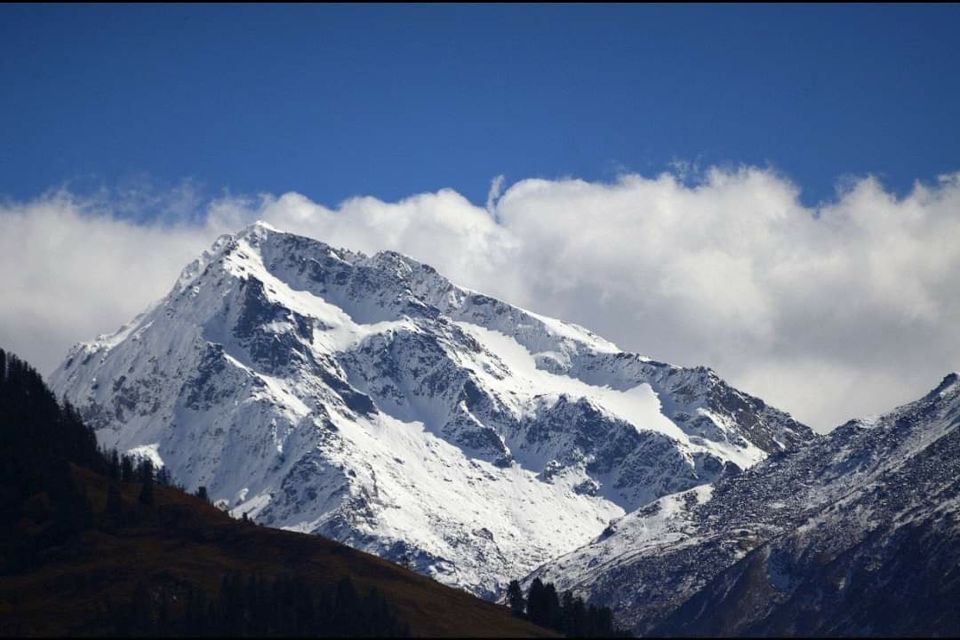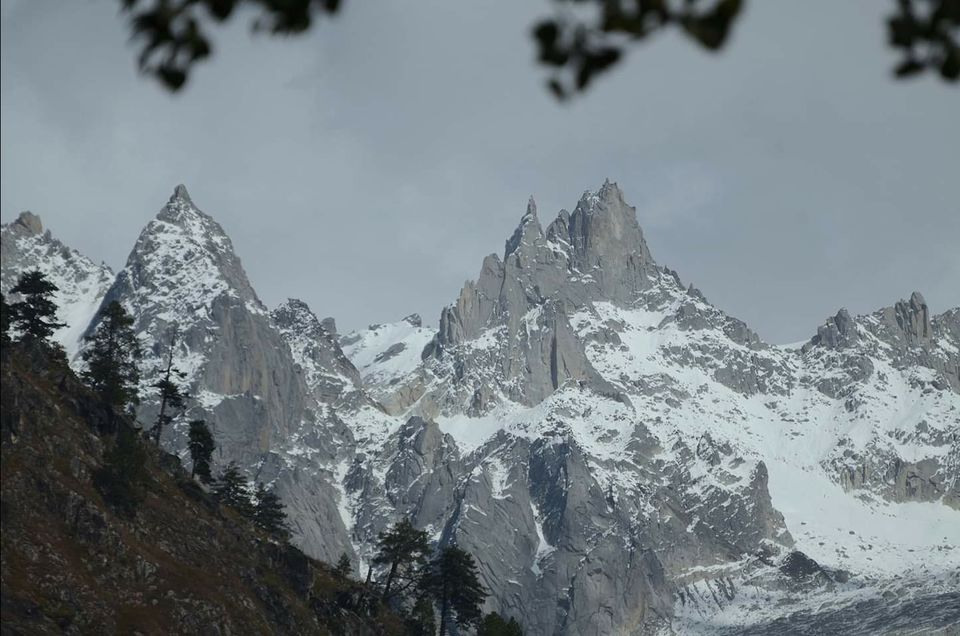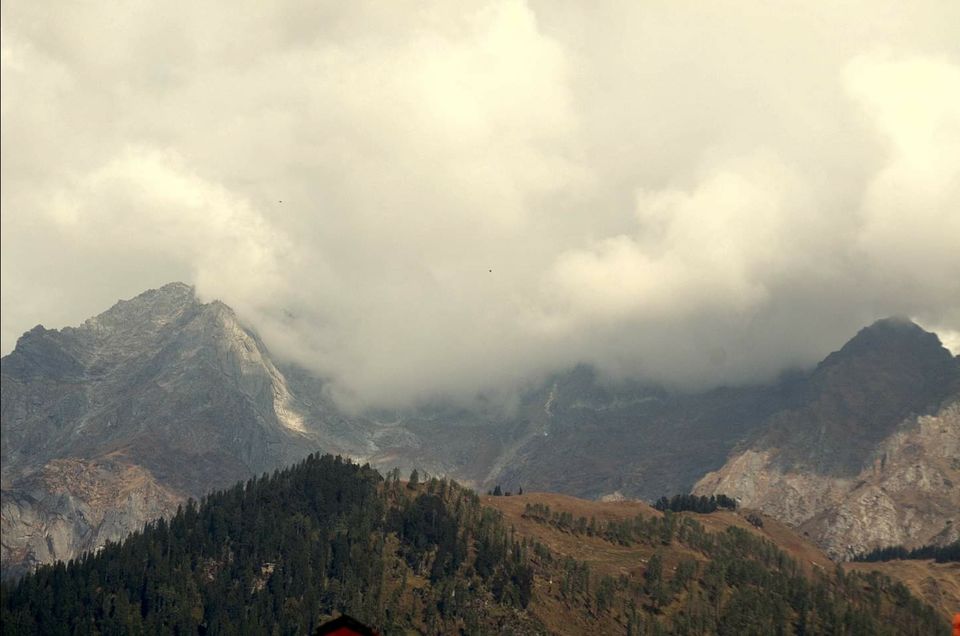 After evening time we decided to explore Manali market, you can get all varities of winter wears and shopping stuff here in decent prize, only thing is you should be good at bargaining, we enjoyed tricolour ice cream. After that we headed to cafe 1947 it is one of famous cafe in old Manali where you can enjoy amazing food with music jam session, it was fun time there by that note we are signing off from himachal your with millions of memories and experience