#SwipeRightToTravel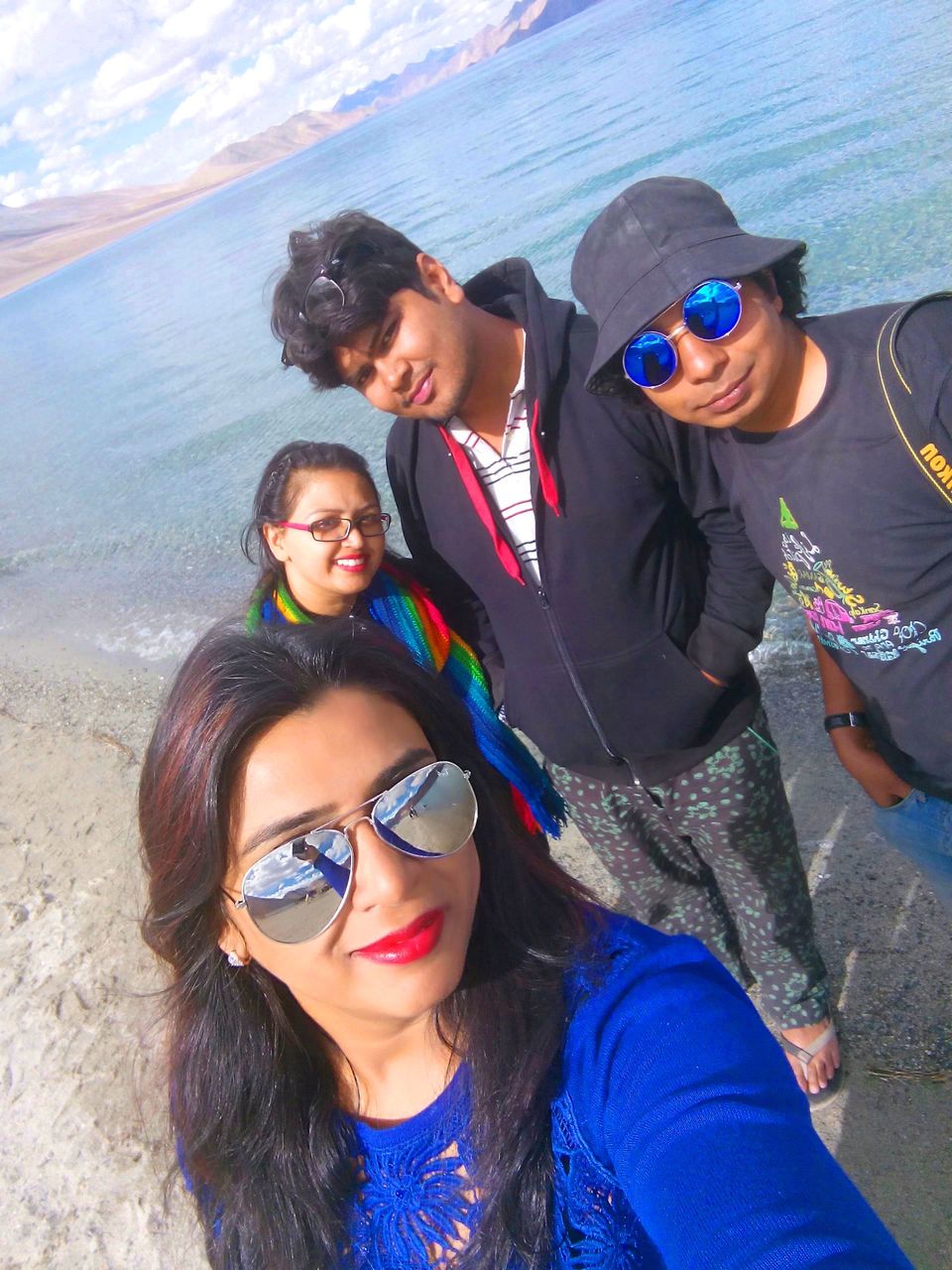 Next morning, we had our breakfast, bade our farewell to the Marzee Homestay and started early in morning at 7.30 AM as we had to cover 315 km stretch to Sarchu.
Mostly people take halt in Leh but we instead of heading back to Leh, continued on the Leh - Manali highway from Karu (around 4 hour drive from Pangong Tso) and hoped to reach Pang by evening and even Sarchu by night.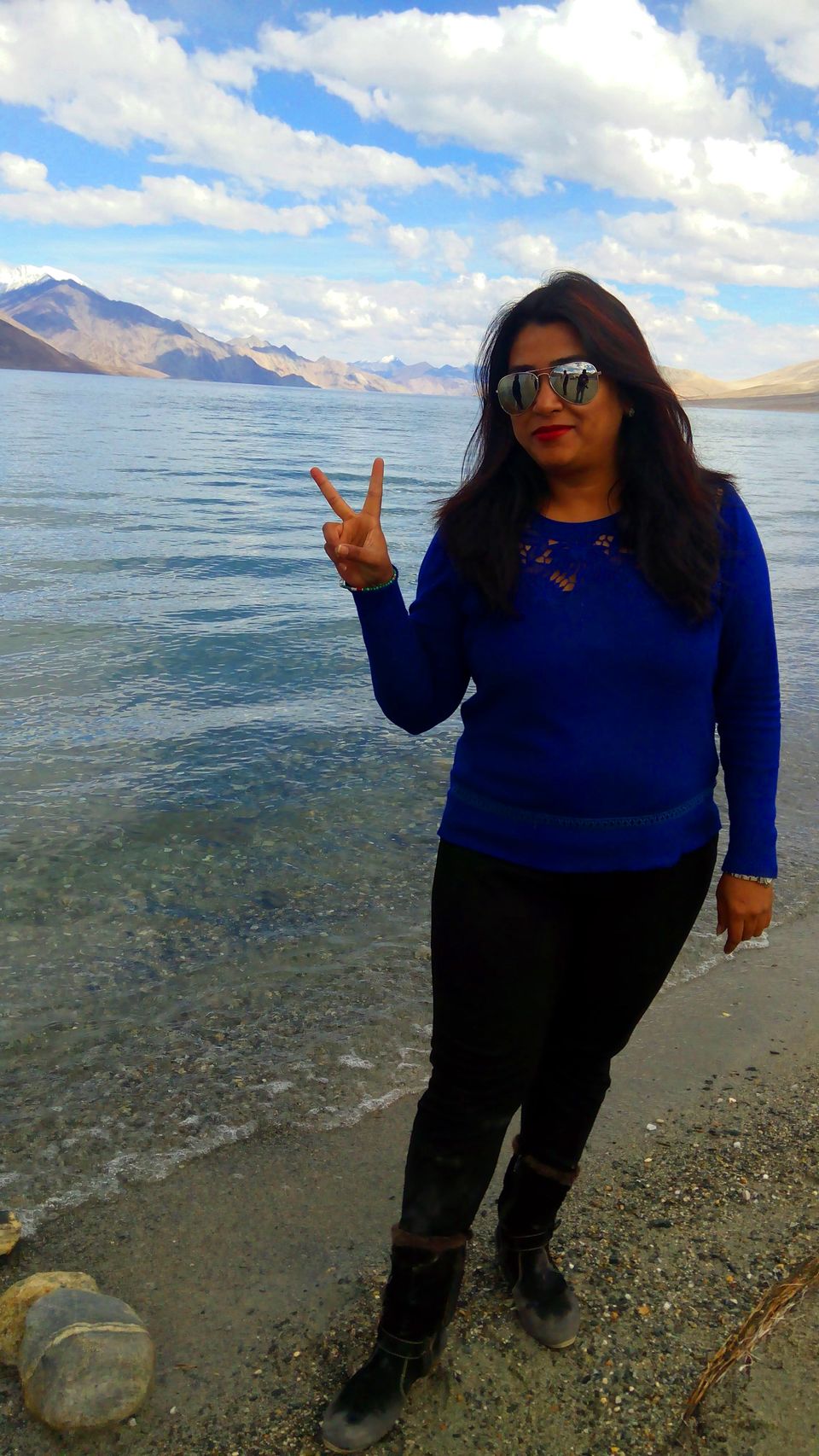 We were taking Pangong – Tangsay- Durbuk- Changla Pass- Shakti- Karu- Upshi- Tanglang La- Pang- Lachung La- Nakila- Sarchu route.
Ours were the only vehicles on many roads. Almost more than 350 KMs long Manali Leh Highway, does not have any civilization and hence one would be the only soul wandering on most part of the journey here. Even one cannot find fuel (petrol / diesel) for 365 KMs on Manali – Leh Highway. The changing pattern in the terrain was stunning. Unlike other passes in Ladakh range, Changla pass, the third highest motorable road situated at 17688 feet was having a steep climb and descend road. It's a pretty pass with quite good landscapes along one side and riding through this pass increased our adrenaline. The surrounding was Beautiful. It was extremely breezy and cold though much less polluted than Khardung-la. After Upshi, we branch off to the left, following the Indus river. We had been following the Indus river upstream for a good 3 hours. The roads are much better here, and we also saw villages every 10-15 kms or so. Region around karu was a wide open valley with a small road passing around it, the road is black top but very unevenly paved, it's a very bumpy ride, we see some trekkers coming down mountains.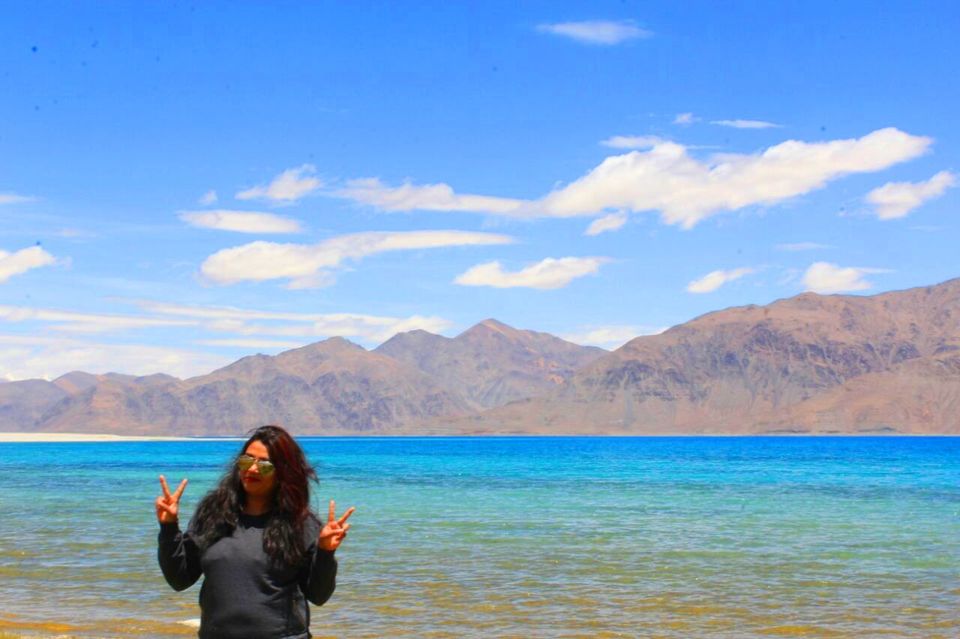 The valley looks like a desert, it's barren and dusty. We leave TsoKar to reach Pang which was 54 kms. away. The last 10 kms to pang are coming down the mountains which was very scenic drive. Here we noticed unique looking soil formations on the mountains and special colors of Ladakh became more prominent just around Pang and onwards. We pass Lachungla pass at 4 pm, it was at an elevation of 16615 ft. On the way down, the mountain ranges become sharper, the ranges look enormously huge and are snow clad. The road is very bad and rough with lots of pot holes and at some places we drive through flowing water. We saw Bhaga River flowing along the road.Coming down from Nakila we passed Ghata loops, a 7 km long road consisting 21 hair pin bends elevate from an altitude of 15190 ft to 13746 ft. Sarchu was the border between J&K and HP. So we were officially saying good-bye to Ladakh and entering Himachal Pradesh. We felt a pang of sinking feeling at that point. We had to bid farewell to a land that we had all unconditionally fallen in love with, and spent 9 days in. Sarchu had majestic view, it got really cold by the time we reached there around 7.30pm. In the Shakia Camp was our night halt. They lit the bonfire as the temperature was decreasing rapidly. During the bonfire, we gelled up with some of the riders staying in other tents, who were travelling from MP. We had dinner with our usual round of chats and laughter. There was no power and generators was run for the time of dinner only, hence, we carried torch. When we were done with dinner, it was completely dark. Just when we came out of the dining tent, we were treated with the sight of a near-full moon and the moon was casting a fluorescent tinge on our tents. Ours tent was in the middle of mountains, it was pitch dark around and roaring sounds of winds kept us enthralled. I couldn't bear the cold inspite of wearing thermal wear, a layer of jeans and t-shirts, a jacket, a thick quilt, a thick woolen blanket, socks and woolen gloves. The temperature came down to 4 degree and it got pretty chilly at night, I assumed it was the onset of winters. Tired by the days' travel, we snuggled in the heavy blankets.