Monsoon Waterfall Hopping: Juna Ghanta and Chhatawada waterfalls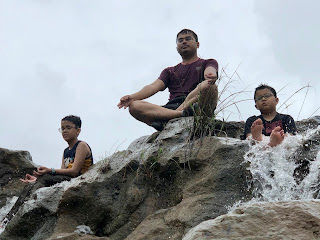 So our monsoon waterfall hopping has started every Sunday. We search for waterfalls which are less crowded and we try to go early in the morning...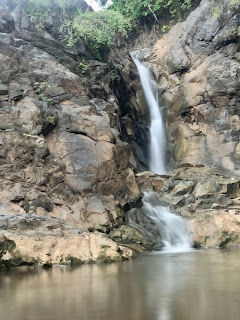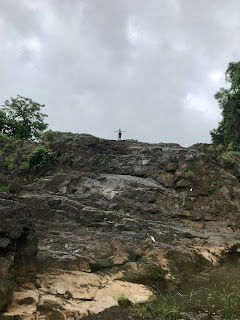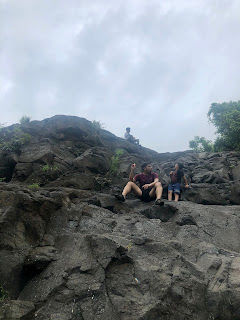 Last Sunday we went to Juna Ghanta waterfall and Chhatawada waterfall. Both are quite near to each other. Juna Ghanta waterfall has not much water right now, but it's definitely worth visiting. The trail is small and good. If you want to get down, you just need to pass few boulders and you will have an amazing sight of the fall in front of you. The best part was that we were the only people there. No person was around. We hopped, we jumped, we danced and we laughed...
We fell down and enjoyed that too...there was little drizzling and soothing calm atmosphere.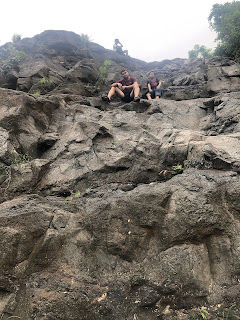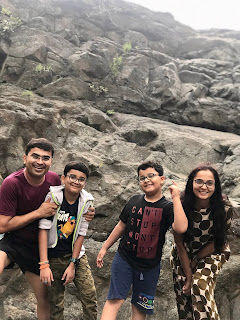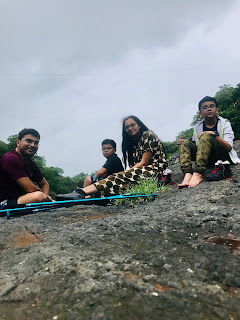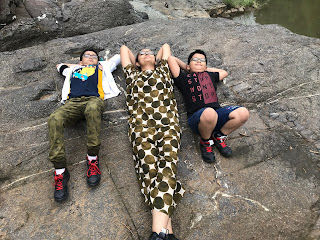 From there we went to Chhatwada waterfall which is very near and just beside the road. You can definitely sit under that fall or in the stream with picturesque surroundings all around you...that sound of water, that gentle breeze, that sprinkle of rain and company of dear ones... what else do you need in this world?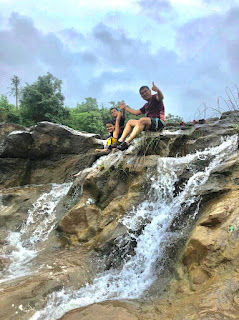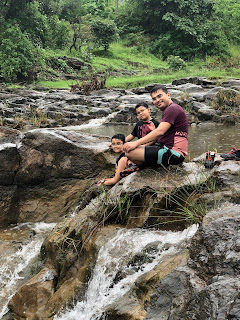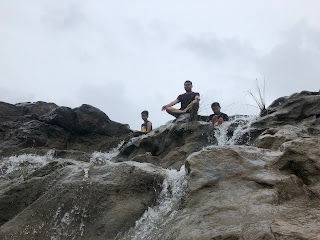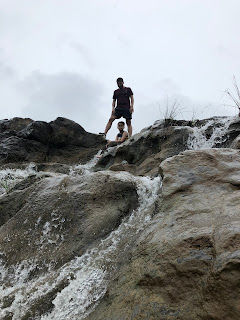 This was again one of the best Sunday mornings... while going back our younger one asked why it's smelling like we are in a Salon...it was the smell of earth after the rain...
Smell
Smells...
They evoke old emotions
Creating big explosions
Because we all have
Tiny bit associations
With all of them
That winter...
Aroma of Maa's Gajar Halwa
Can be Undhiyu for some
For some, it might be Sarson Da Saag
Can't separate peanut chikki
From that smell of kites
But in all
The smell of fresh cold air
Winter wind encasing us
Wrapping us tightly
For some, it's the smell of snow
And for some just cold wind blow
That summer...
Those mangoes and sugar canes
The faint smell of watermelons
With these we love
The smell of sweaty kids
And our partner
It's the pure smell of them
No deodorant, no perfume
Just him or her
And then we try to find that
In their clothes...
The smell of dry land
Waiting for the rain to come
The smell of bare trees
Waiting for leaves to blossom
And then it comes...
The Rain
The most beautiful smell on Earth
That is the smell of Herself
Pleasant, powerful, and fragrant
Whatever you say...
But to me it is
Comforting
As comforting as Maa's saree
As comforting as Pa's bear hugs
As comforting as Child's big smile
It is Evocative
Those long drives with friends
Those bike rides with beloved
And those strolls under the falls
Smells
Smell of Biryani
To the smell of petrol
Smell of Domino's pizza
To the smell of freshly painted home
Ambrosial scent of
Johnson and Johnson baby powder
To fragrance of
Mysore Sandalwood soap
Lemony smell of lemongrass oil
To heavenly fragrance of Parijaat
They take us down the memory lane
Wherever you are
In India, in America,or in Australia
Whatever you are
Young or old
They remind us
Of all bygone days!!!
- Kajal Shah
Location:
Juna Ghanta waterfall - https://goo.gl/maps/TgV6xyMkZutCGSHW7
Chhatwada Waterfall - https://goo.gl/maps/pQ9ad9CxWh4X85n56
Distance from Vadodara :appx 90 km
Time : 2hour 7 minutes.