Want some solemn yet not complete isolation.
We will take you to the right place. Just outside our Vadodara, near Sindhrot yet far from its hustle-bustle, we have a wonderful river bank - Kotna.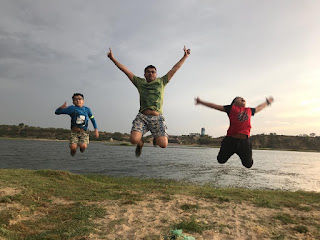 It is actually an excavation site. So there will be people there, always. Just workers with their JCB and dump truck coming at regular intervals, shattering our peace like a glass..making us feel that we are in the city in fact. So near yet so far...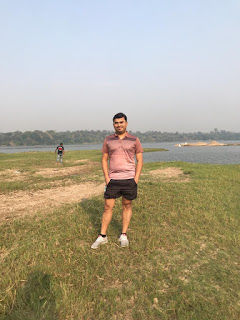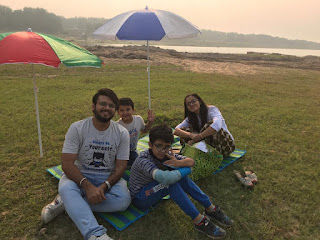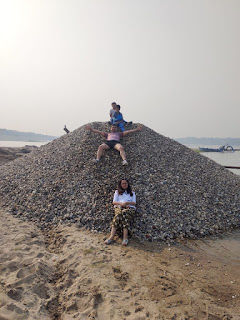 The soft glow of the morning Sun was creating tiny little sparkles like diamonds all over and the water so still that we can see our reflection!!! Isn't the same happens with our emotions also... when we are still, we are calm, our natural radiance ooze positivity to all around us...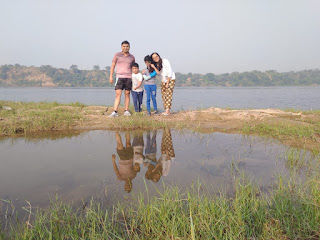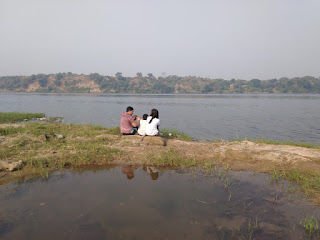 We went there again, in the evening and oh my!!!! The beauty of this river never ceases to amaze us... gentle ripples of water, inclement sky, serene atmosphere with the smell of impending rain, setting sun creating beautiful rangoli, chirping birds with wonderful melodies, the soothing wind tickling our face, clouds with silver linings, and finally few drops of rain... if was the perfect evening...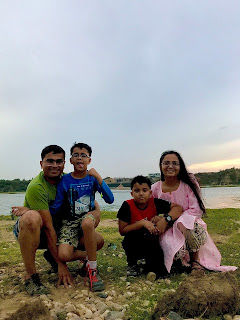 We were lost in those moments... there were few people around us but we were in our own little world in this mystical weather...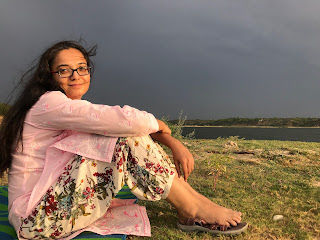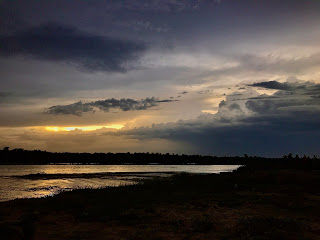 As we always say, the river is there to calm us and at the same time to energize us...this weekly dose of wilderness capsule is doing wonders to our family in this difficult time. What about you? don't wait... either go in the morning or in the evening.... u will be pleased like anything...
Location: https://goo.gl/maps/uoxDvLwKrPGP6LKf8
Distance from Vadodara - 17 km. 30-35 minutes drive.
Lots of love