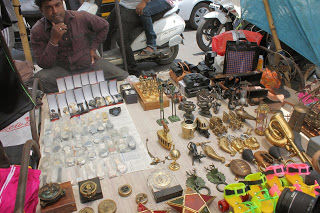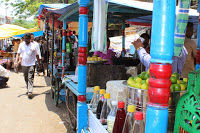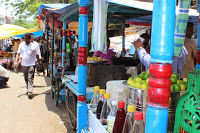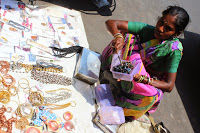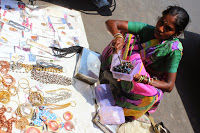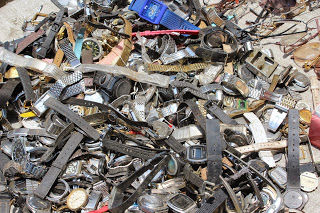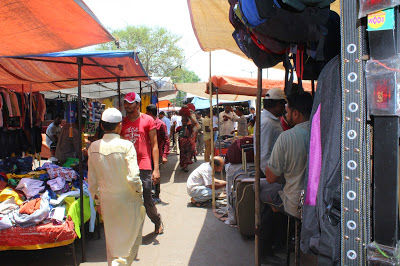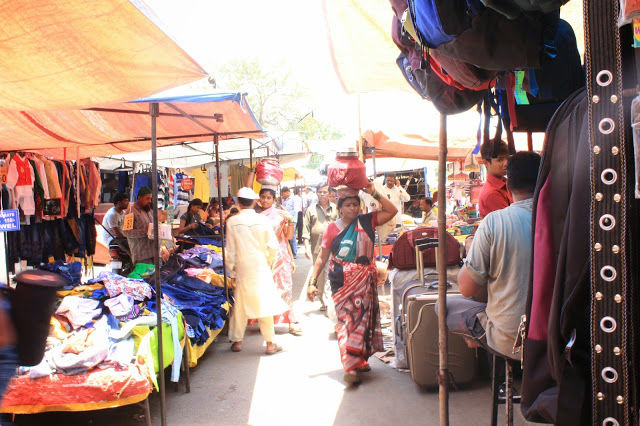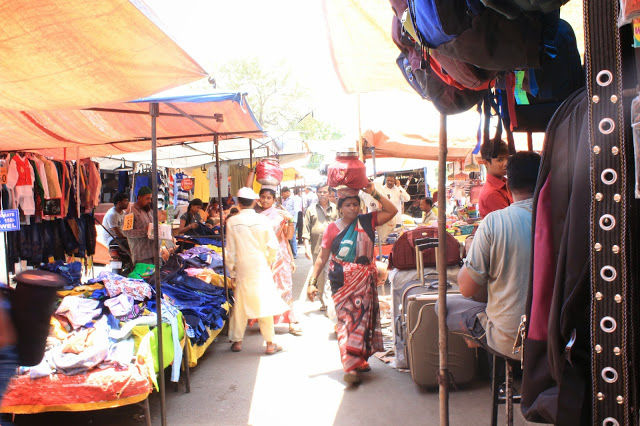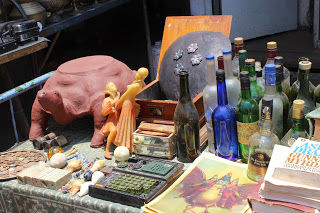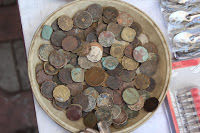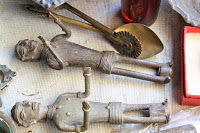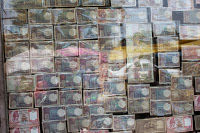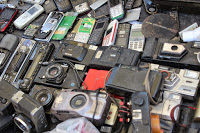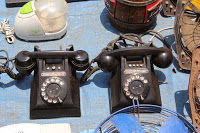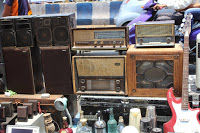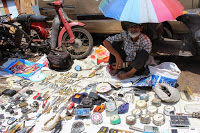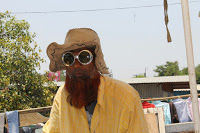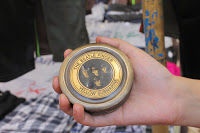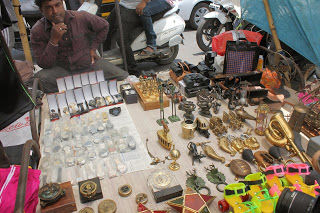 JUNA BAZAAR
I had been yawning in my journalism class that day. Yawning so much, that it almost made me guilty as an aspiring journalist. I had given up on listening and was drifting to a mid-day slumber when suddenly the professor's mention of an interesting bazaar caught my attention. He said something about buying a locomotive from a flea market." the Juna bazar has it all guys", he said in an obvious tone.
A month and a half later,6th May to be precise I found myself in a local bus, travelling to Juna Bazar.it makes me almost restless, not being able to visit an interesting place in the near vicinity and thus, finally along with two of my friends, we explored this queer bazaar that holds a life of its own.
Stuffed shops and street vendors under shabby tents, stalls of all different kinds, ferocious sellers and impatient buyers trying to make their way through minute gaps between people, the unique sightings of unpolished metal antiques, the coins from the ancient world, the books, the lamps, the shoes, the clothes, the deafening chaos of the market, the anything and the everything –that was Juna Bazaar for us.
One of the oldest flea markets in Pune, the Juna bazaar (old market) takes place every Wednesday and Sunday from 9 am to 5 pm at Sanatji Ghorpade Park near Maldhakka chowk. Not only for misers or for people with tight budget, the Juna bazaar caters even to the needs of people who have an eye for antiques. We were awestruck to see a variety of stuff. From home decors to stationary, first copy of ray ban shades to skull candy earphones, 32 GB pen drives for 200 bucks (negotiable), to loose machinery parts and coins from King George's era, from old cameras to POCKET WATCHES to a classic Beatles Yellow Submarine Compass and other cool things, a variety of stuff to leave you in awe….one often does wonder where it all came from?
Old cameras from the previous century, radio sets, even scotch bottles went on sale. I wanted to buy everything and my friend already had two hands full of shopping bags. I noticed a pattern. When we inquired the rate of any particular object, the vendor quoted a pretty high one. But the if you kept bargaining it was easy to convince them and you could walk away with the object in half the price. One has to be extremely cautious of the quality.
Walking through the market, seeing the buyers haggling with sellers, the constant murmur of bargains, the smell from the Vada Pav stalls, we suddenly came across something very weird. A crowd surrounded someone. Curses were being yelled, some money was being thrown. A man sat on his hunches; he inserted a pencil in the loop of a coiled belt and rotated in a way that the belt uncoiled. The game was to guess the loop in which the pencil was inserted. The stakes were high as people bet 1000s of bucks on "Gudgudi" or the name of this game. Juna Bazaar is known for this notorious form of illegal betting where even the police are involved. It's surprising and shocking what all you get to see and experience in a mere flea market of Juna bazaar.
Shopping in the sun ain't an easy task and we were more than relieved to find a proper shop amidst the tents. "INTERNATIONAL ANTIQUE EXPORT". Its glass window was adorned by currency notes and oil paintings by Raja Ravi Verma.We walked in with high expectations of finding answers to the questions that the Juna bazaar arose on our minds. We were not disappointed. Mr. Ashpak Bhai, a jolly merchant and the owner of the shop welcomed us. He was even happier to see us with cameras and diaries and was sure we were from the media. (We will get there soon enough). He told us that many people love collecting antiques and they sell it to him in bulk. Also a CID branch officer (strangely enough) Ashpak Bhai has been in the antique business for 32 years now and travels extensively to find what allures the eye.
Qazi mirza, an old bearded guy sat in a corner with a classic cowboy hat with his kiddy toys, machine parts, and second-hand walky talkies spread across in front of him. He says that he comes to Pune only to set up his stall in Juna Bazaar every Sunday and Wednesday.
"We get it from here and there", "people come and sell it to us", "we make it ourselves" were some of the regular answers that we got from other vendors. "We don't disclose our sources" came a haughty reply from a man who was selling the Aladdin gins, the pocket watches, and the Beatles merchandise for a pretty high rate. Probably most of it is smuggled, we figured.
I felt ashamed that I had not visited flea markets earlier. Juna Bazar was the first. I didn't know if Juna bazaar was like the other flea markets. I didn't know if it was better or worse. All I realized was that it was a world in itself. A world where you could bargain and succeed, you could be smart, yet get fooled, you could get marvelous things to boast about, or you could get caught in the vicious circle of betting.
As I was leaving the Juna bazaar, I saw a few dismantled locomotives that took up a lot of space in a corner stole. I smiled and was glad that I had managed to stay awake in class that day.
The Juna bazaar does have it all.