When was the last time you took a break from your demanding work life? Do you too, like me, keep putting off a holiday because time kahan hai?
If a lack of time is your excuse too, then let me tell you about a place, only 200km away from Delhi, where you can rejuvenate your tired mind amidst the picture perfect setting of the Aravalli range.
→ Ideal for
Bikamp Aravalli Camps are perfect for couples, families and corporate employees looking for a rejuvenating break from their hectic lives in an environment-friendly way.
→ About the camps
Whether you're looking for an outdoor adventure or an indulgent vacation, Bikamp Aravalli Camps has you covered. The 12 yurt tents (traditional Mongolian tents used by nomads in Central Asia) offer comforts such as a king-sized rustic bed, attached bath and amenities, with laundry services.
The camps offer a 100% eco-friendly camping experience. The yurt tents have been constructed with the help of bamboo and used wood, while the interiors are made with waste beer bottles, broken tiles, spare parts, and waste paper.
The on-site multi-cuisine food takes care of your appetite, whether it's whetted by the crisp mountain air, the gorgeous views of the Aravallis or on-site activities such as cycling, trekking, hiking, air rifling and others.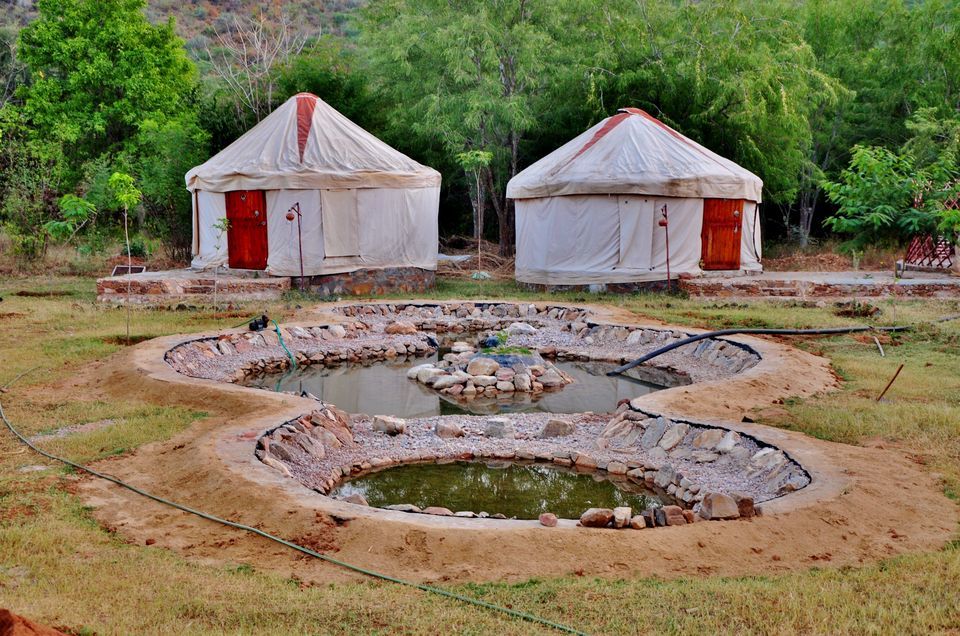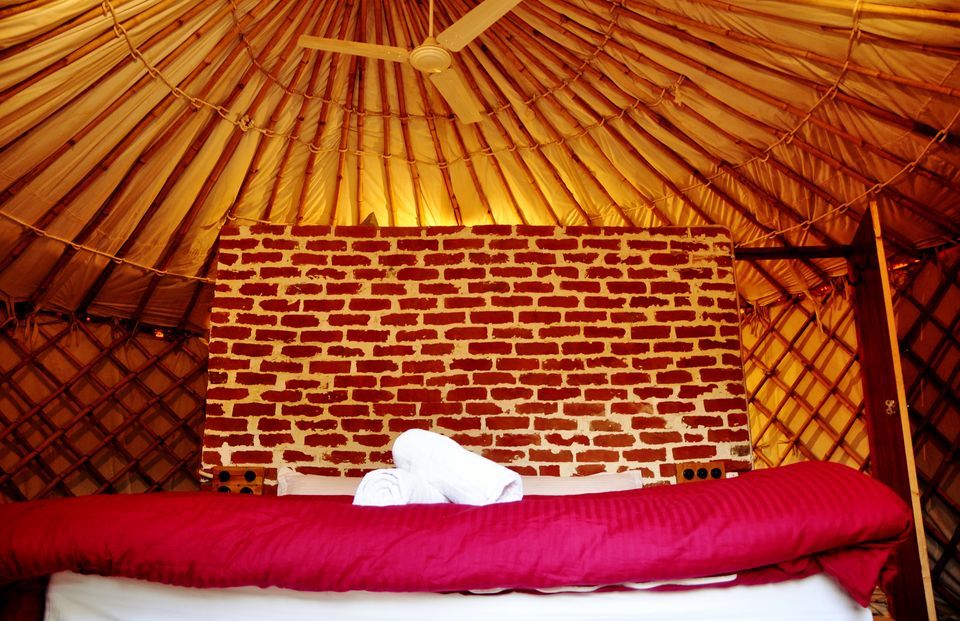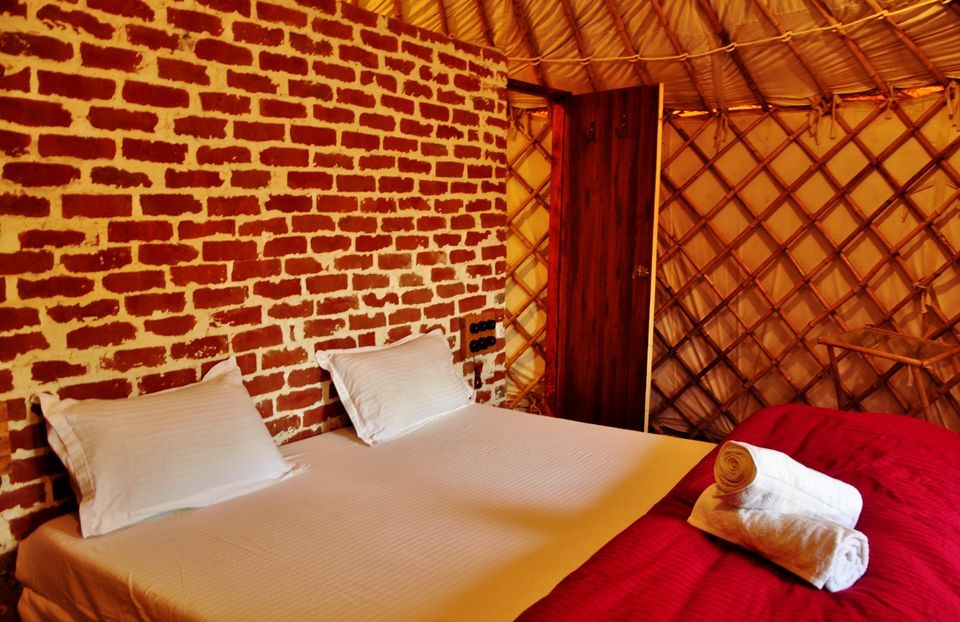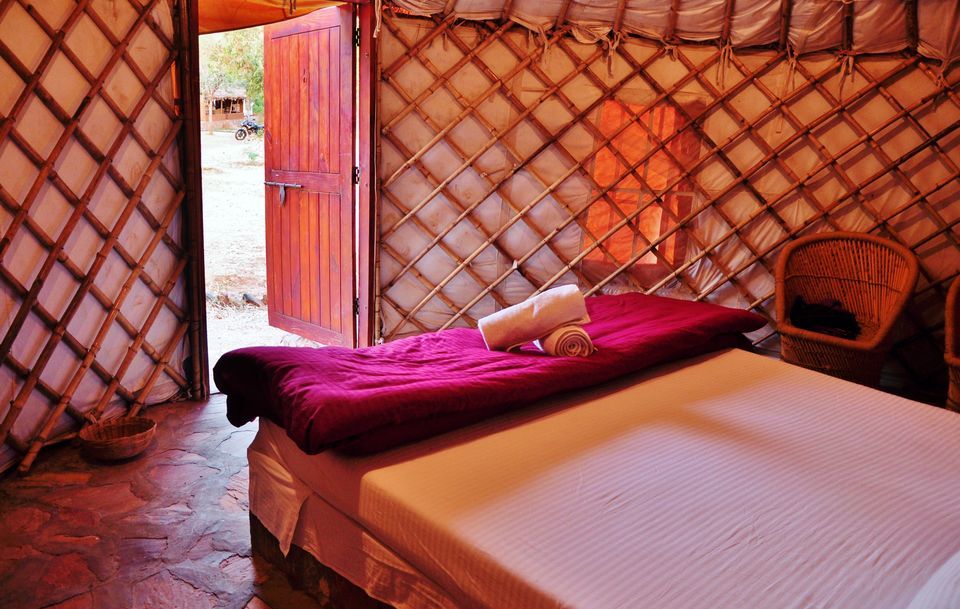 → Cost
₹4,000 per tent for two people including accommodation, breakfast, lunch, dinner, campfire, one-hour trek, five pellets for air rifling, cycling and outdoor and indoor games.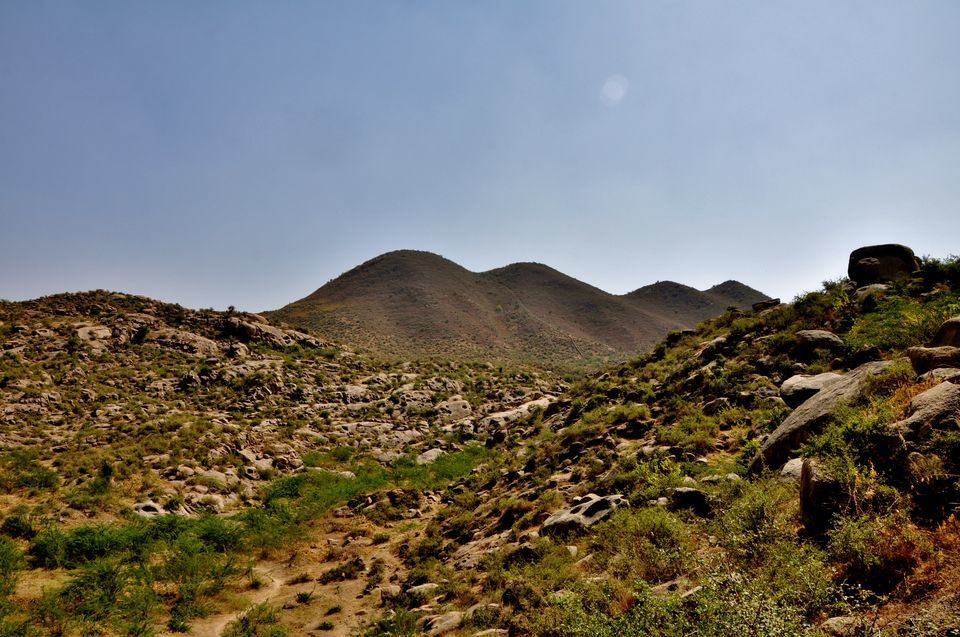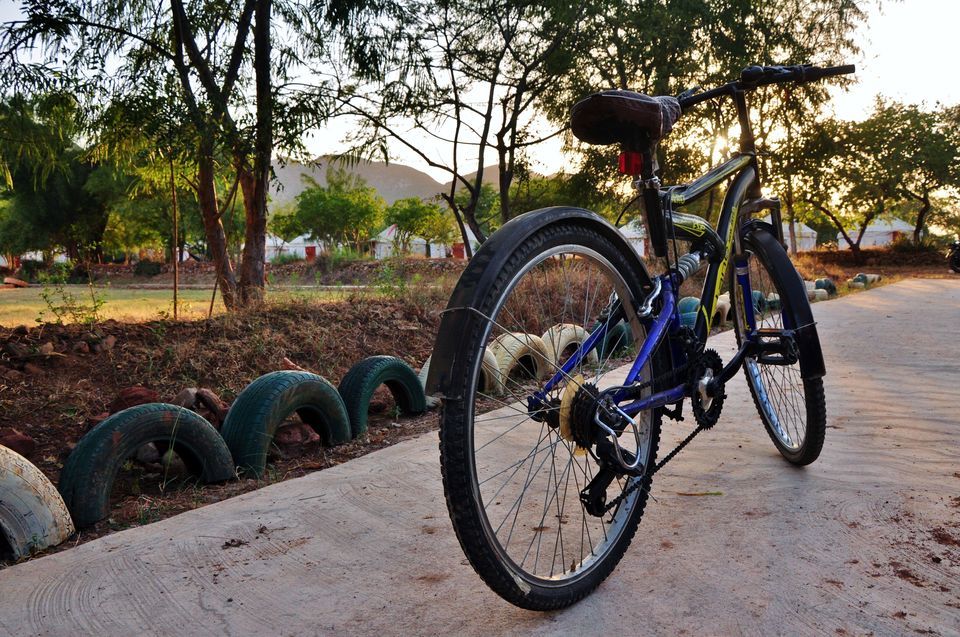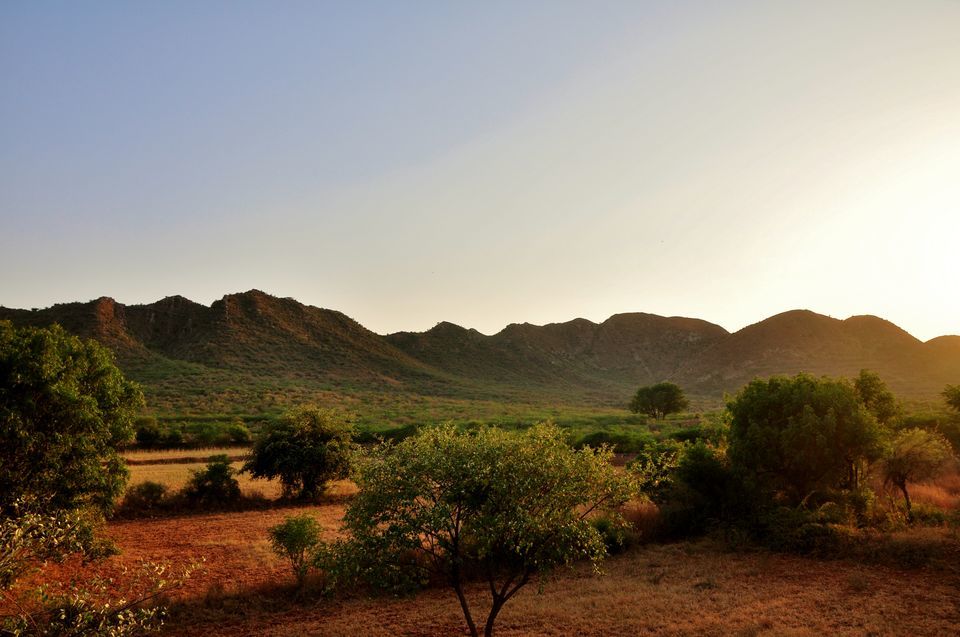 → What to do here and around the property
• During your stay with Bikamp Adventures, you can be a part of their yoga wellness programs to realise the importance of a mind-body balance
• Bikamp Adventures also organises tours to nearby villages. This tour includes visiting houses of locals, learning about their livelihood, trying your hand at farming, eating delicious local food, and much more.
• Bikamp Adventures also conducts guided tours of Sariska National Park, and Bhangarh Fort.
• Bikamp Adventures also conducts local trips to lesser-known archeological sights of historic importance around.
→ Getting there
This dreamy campsite is located near Sariska National Park, Beri K Hanuman Ji Rd, Norang Pura, Rajasthan. Here are the exact Google coordinates: https://goo.gl/maps/tFybf6aJETA2
Phone: 098188 24450
Website: Bikamp Adventures
The distance, between Sariska and Delhi, can be covered in about four to five hours, as road conditions are good. Driving down to the campsite is a great option as Bikamp Adventures offers free parking on premises.
For people who are not from Delhi, the nearest railway station is located in Alwar, only 36km away from Sariska, and the nearest airport would be in Jaipur, about 110km away from Sariska.
Exclusive Offer: 15% Discount on the already awesome rate for campers who love to travel on weekdays.
Have a camping experience that you would like to share with the world? Tell us all about it here.
All pictures have been sourced from Bikamp Adventures.
In association with Bikamp Adventures.