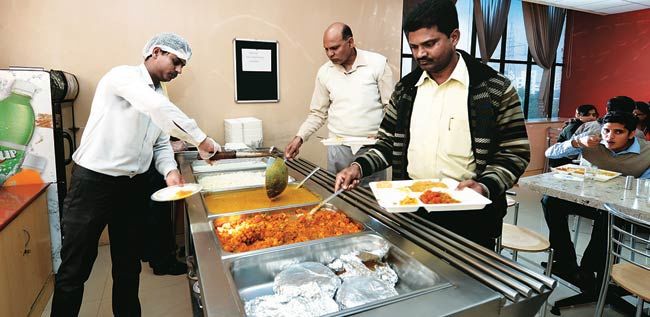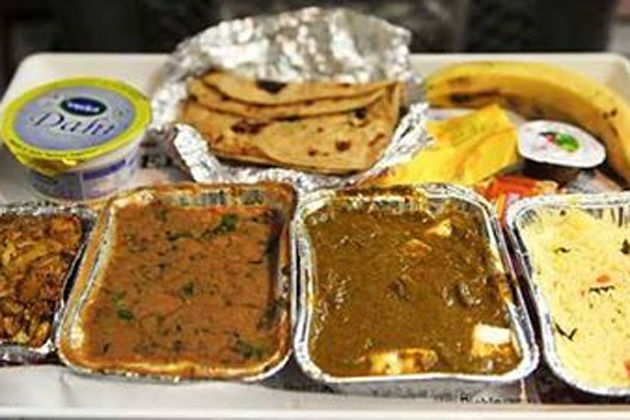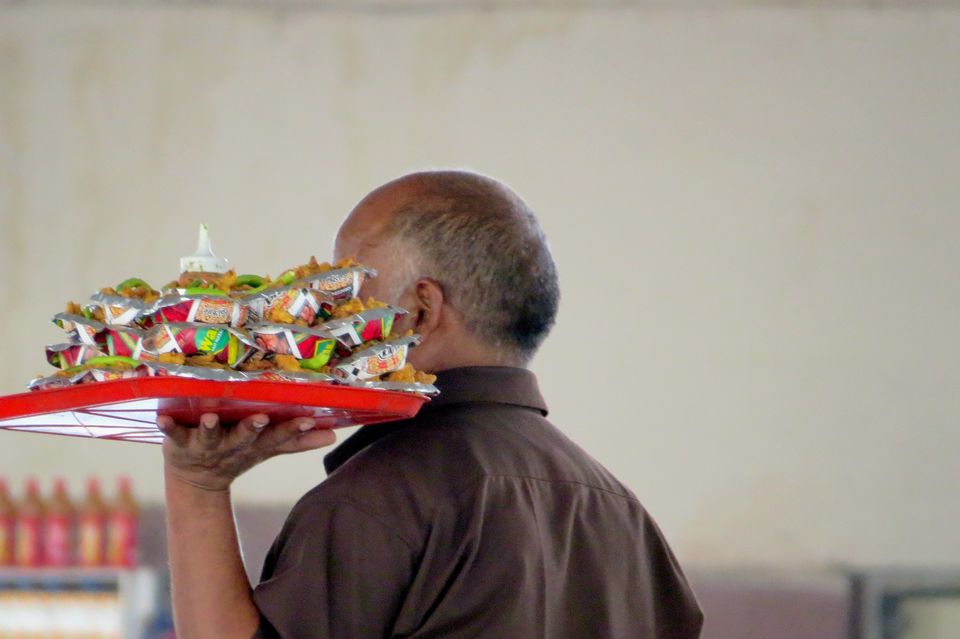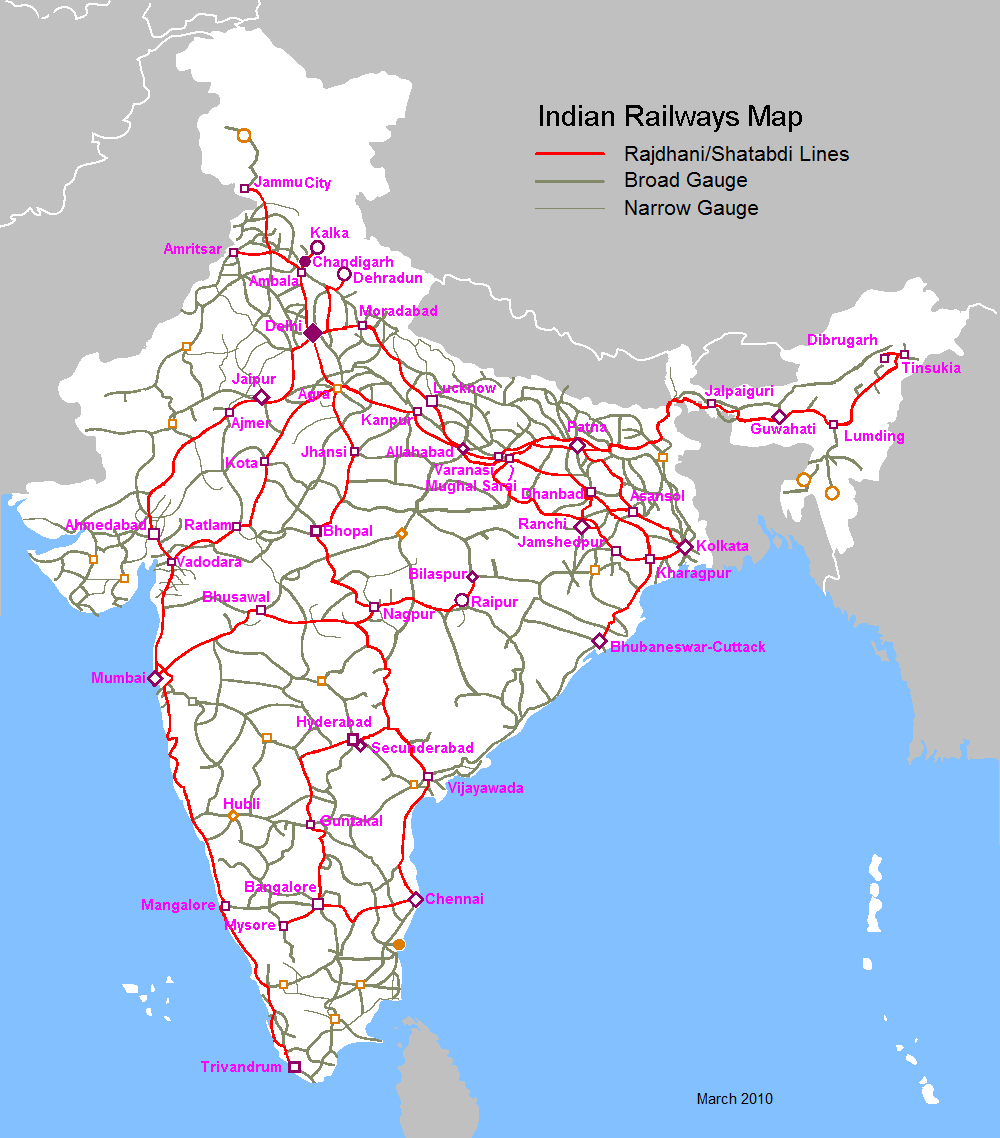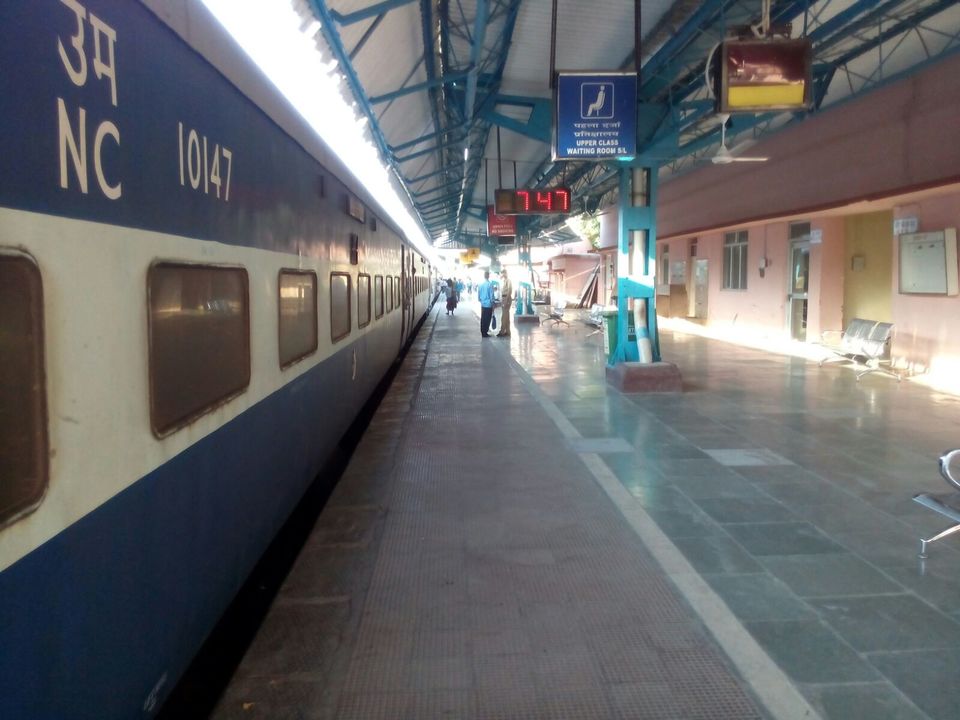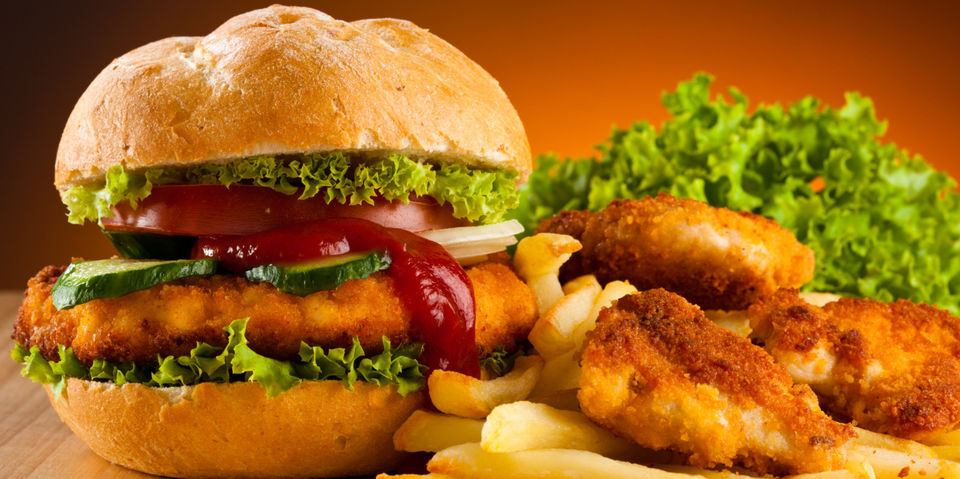 ... But Do You Know Your Rights?
Do you know your infant is entitled to free baby milk in the trains?
Do you know if you are a diabetic, you will be served sugar-free food?
Tea, coffee or drinking water is mandatory for premium train even if the journey is brief?
You are entitled for a free newspaper and packaged drinking watershed in premium trains?
Demand of complaint book is your right?
If you happen to travel by premium brand of Rajdhani, Shatabdi or Duronto train in India, or a frequent voyager, it is necessary to get updated on the menu, availability of cuisines according to the regions, serving of complimentary bottled water and a daily newspaper, free serving of bottled milk to an infant accompanied by the parents, special menu for diabetics, proper hygiene and so on! You can only avail the services, if you are knowledgeable enough or aware of the current rules which govern catering services in the trains.
To give value addition to the passengers of different regions, four region wise menus (Northern, Eastern, Western & Southern) have been introduced in Rajdhani, Shatabdi and Duronto trains. Amongst the options the same item or variety is not to be served on the same day, on the same train journey and in consecutive meals. Zonal Railways have also introduced service of pre-packed (ready-to-eat) meals of reputed brands (lunch/dinner) on optional basis keeping the total cost within the fixed tariff.
Regional cuisines, welcome drink:
Zonal Railways have introduced regional options depending on the originating and destination stations. Regional cuisine for different directions of trains, like extra rice is to be served in place of Roti/Paratha in Eastern & Southern regions in the Lunch/Dinner. Preferably, Plain Roti /Chapati are being served in the main course of Lunch/Dinner. Menu for each service, which is uniformly adopted by the concerned Zonal Railways may, however, make adjustments in service according to the train timings if considered necessary. The Menu & Tariff for Sleeper Class (Duronto Trains) has been kept unchanged.
Welcome drink is mandatory to serve to all passengers of AC Classes (1A/EC & 2A/3A/CC) on commencement of the journey. However, whenever the Breakfast is followed immediately after Welcome Drink then Frooti, the tetrapack drink hitherto being provided alongwith Breakfast will not be served. In case of service of subsequent Breakfast during any journey, drink/Aerated Drinks/ Chhach/Lassi/ in tetra pack will continue to be served.
The list of tariff of important foodstuff for these trains is as follows:
Morning tea, Breakfast and dinner are charged at Rs. 10, 75, 125 respectively from 2nd AC, 3-AC and Chair Car passenger, which is included in the fare itself. Evening tea with snacks and combo meal cost Rs. 45 and 75 respectively. In Sleeper Class of Duronto trains, passengers are being charged less with Rs.10, 40 and 80 for morning tea, breakfast and lunch/dinner.
As per instructions, regular meal (lunch/dinner) is to be served in place of Combo Meal at the tariff applicable for Combo meal. In case of late running, if the journey time is extended by more than 2 hours, service of Tea/coffee, Lunch/Dinner or Breakfast/Evening tea, depending on the timings, are to be served to the passengers.
Sale of tea/coffee, aerated drink-in tins/bottles, juices in tetra pack, Lassi, Chhach, Nimboos, etc. is no longer permitted. Approved reputed Brands are to used for pre-packaged items and items used in preparation of food. Complaint/suggestion book on catering must be available in pantry cars and be provided to passengers on demand. The State of art base kitchens have been established as in railway premises with properly designed and coordinated electro mechanical services such as plumbing, electrical, and Kitchen fixtures.
You can order fast food from Domino, KFC and other branded food giants and get it delivered in next station. You will get the stuffs piping hot and there are fix tariff for the items. You can e-order them beforehand, call on phone, SMS the items or book it along with ticket.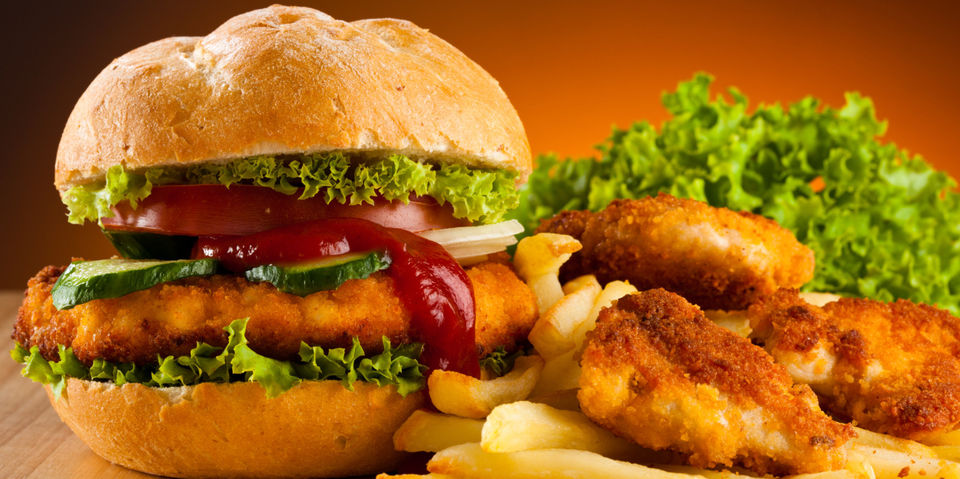 The catering charges for each pair of station on up and down direction have been calculated and notified for each Rajdhani/Shatabdi /Duronto Express trains by the concerned zonal railways. Since the catering charges are now included on the basis of actual services rendered to the passengers there may be difference in catering charges in some cases on up and down direction between same pair of stations due to variation in catering services it is decided that the actual charges of catering services as per the requirement of the journey of Rajdhani, Shatabdi and Duronto Express trains will be added to the basic fare and the amount so arrived will be rounded off to the next higher multiple of Rs. 5.
Newspaper and water bottle complimentary:
Newspaper and Rail Neer Packaged Drinking Water bottles alongwith disposable cup are to be served to the passengers on board Shatabdi/Rajdhani/Duronto Express trains on complimentary basis. One bottle of 1 litre Rail Neer Packaged Drinking Water and newspaper is to be supplied to every passenger. In case passenger is travelling for more than 20 hrs on Rajdhani/Duronto trains, a second bottle of Rail Neer Packaged Drinking Water should also be served to the passengers.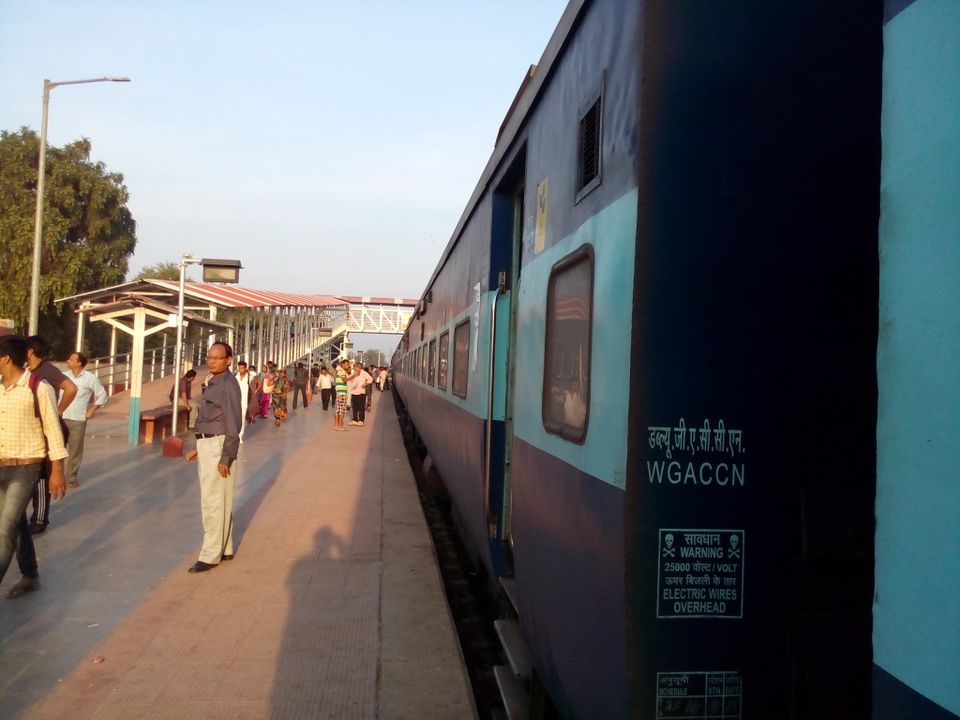 Sugar-free meal for diabetics:
Guidelines regarding supply of sugar free meals to diabetic passengers on demand are there. The concerned officer decides the diabetic menu within the prescribed catering charges notified for each service. Guidelines regarding supply of free food to the infants have continued to be followed by Railways. To ensure a visible improvement in catering services the hygienically packaged meals are being loaded and served on trains through trolleys. The licensee is encouraged to gradually provide personalized services and supply of meals through meal trolleys to all passengers travelling by Rajdahani/Shatabdi/Duranto exp. trains. The designs of trolley are approved by railway authorities keeping in view the facilities available in coaches to handle and stacking the trolleys. The service in the coaches have been made through trolleys include 3- tier coaches. In-charge officers have given approval of the design on the pattern of airlines. For this suitable designed mini pantry area has been made in each coach to ensure stacking of trolleys in a safe manner. The sufficient availability of Deep Freezer & Hot Boiler for arrangements of cooking & heating would remain available. Vestibule area between two coaches had been modified to facilitate smooth movement of service trolleys by putting rubber layered surface or mat on them.
Improved packaging:
Improvement in packaging with the use of food grade quality packaging material is being ensured. Packaging material should conform to ISO specification. Plastic glasses are not to be-used. Casseroles should be at least of 50 micron thickness and good reputed grade trays should be used. All meals served to 1AC/EC passengers should be on bone china or good quality crockery. Food must be presented in most hygienic manner and all components of crockery, cutlery,napkins etc. as approved/ specified must be supplied. Preferably disposable hygienic food grade cutlery/crockery should be used. The old crockery, utensils, thermos, flasks etc are regularly being replaced by new ones. Separate utensils are being used for preparation and service of veg. and non-veg. meals. Cleanliness in the Pantry Car/Mini Pantry/Base Kitchen is being maintained through mechanized method. Vacuum cleaners are being used for cleaning.
150 ml of tea, prepared with tea bag and served in disposable cups of 170 ml quantity is available for Rs. 7 in running trains. Similarly, a vendor can not charge more than Rs. 7 for 150 ml quantity of coffee, served in 170 ml disposable glass. tea served in pot containing 285 ml, with two tea bags and two sugar pouches can not be charged more than Rs. 10. Similarly, a pot of coffee is priced at Rs. 15 with two sachets of coffee and sugar separately. A liter bottle of packaged chilled drinking water is available in Rs. 15, while a 500 ml bottle is served only at Rs. 10. Janta meal and economic breakfast is available in running train at the rate of Rs 20 and Rs. 30 respectively, while non-vegetarian breakfast is served at Rs. 35.
Refresher course of both departmental and licensee catering staff are being arranged on regular basis so as to ensure that trained staff is available. Proper training is to be given to the staff in laying the trays, storing them and removing them from the trolleys, and serving food items and beverages to the passengers.
Menu cards:
Good quality presentable new revised Menu Cards indicating detailed menus including weight of different items have been printed separately for the Executive/AC First classes and for other classes. The menu cards are available with the waiters who present it to the passengers. The detailed new revised menus are printed in the tray mats while supplying the services to the passengers. It is ensured that the detailed menu is printed in the Rail Bandhu Magazine on the last page for information of the passengers. In case of Shatabdi Express trains where there are no services prescribed for short distance passengers between two pair of stations, a cup of tea/coffee is served to such passengers free of charge. A glass of packaged drinking water is also served to such passengers in place of 1 litre Rail Neer bottle. In 1 AC/Executive class, personalized services are being provided including choice of meals.
Railways claim to ensure that with the revision of apportionment cost and rationalization of menu, services are upgraded by visible and appreciable improvement in quality of preparation, packaging and presentation Special emphasis is being given on the preparation of food in modern, mechanized base kitchens ensuring hygienic conditions and use of branded quality products. To ensure quality, only branded ingredients and products of reputed brands as approved having pan-Indian visibility are used. The consistency of dal/vegetables should be thick and not watery. Extra tea bags/coffee, sugar sachets and milk are being made available on demand to 1AC/EC passengers. This should be mentioned in the menu card.
Proper staffing:
Concerned Zonal Railway is instructed to ensure that the requisite numbers of staff are provided on these trains. They will ensure that the requisite number of staff as notified is provided on the coaches so as to ensure complaint free service to cater to the requirement of the individual coaches for stacking, heating, cooling & service of meals. The pantry car staff must be in proper uniform and must display their name badge. The appearance of staff must be smart, clean and hygienic and they must carry valid medical certificates. Staff should be regularly sent for training with a view to improve their skills in customer care.
Railways are gearing up to ensure conduct of regular inspections and surprise checks of the base kitchens & pantry cars by deputing officers at various levels. Zonal railways have been instructed to ensure that the kitchens are set up by the licensee on the railway premises as far as possible for better monitoring and supervision.
If you experience any shortcoming in the service, it is your duty to bring it to the authorities. After all you have shelled out for the services, not for the hassle of the catering.
You may also like to read:
Frequent Searches Leading To This Page:-
how to get drinking water in train, how to order water bottle in train, order water bottle in train, is food included in ac chair car, how many water bottles are given in rajdhani