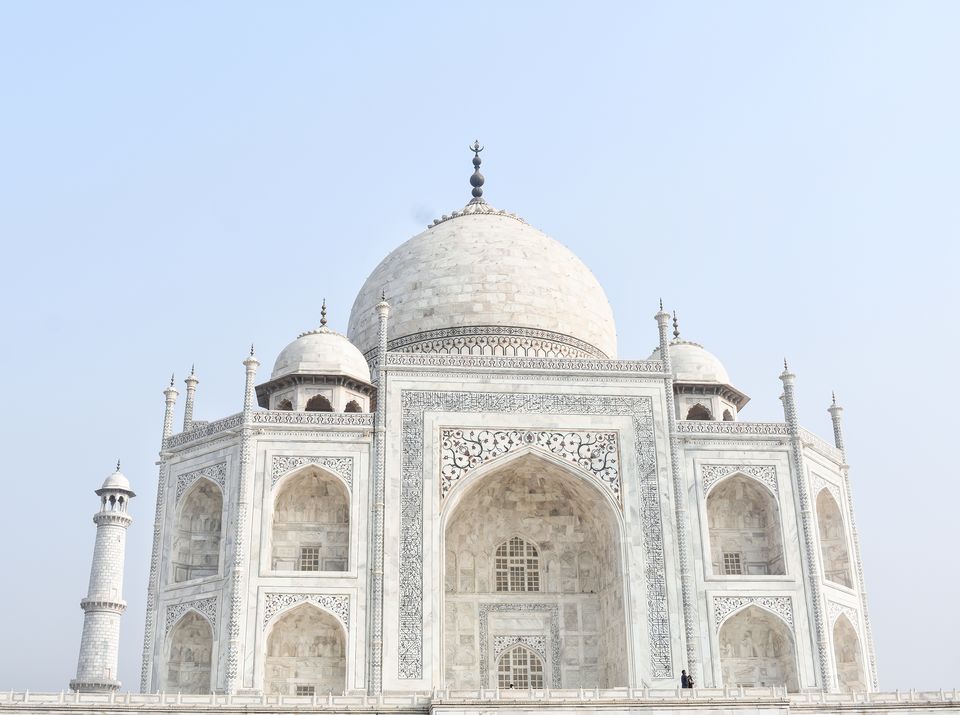 It's been a tough year, isn't it? Everyone's bucket list must have been accumulating dust. Covid has spoiled all our 2020 travel plans because of which the travel industry has incurred huge losses. It's been a while since the state borders have started to open. Now some states are not even demanding covid negative certificates for entering their states. People have started to travel to Himachal Pradesh, Uttarakhand, etc. However, still, we all should be vigilant and take all the necessary precautions while traveling.
I planned my first road trip after covid. Though state borders have opened, I didn't want to travel afar so I decided to go on a short trip to The Taj Mahal. Since very few people have started traveling, this would be the best time to see one of the seven wonders of the world. I spoke to some of my friends and three of them also joined.
Taj Mahal (Agra) is 90 kilometers away from Aligarh, my hometown. We initially thought to see the sunrise at Taj Mahal but after checking google maps and realizing that it would take at least 2 hours to reach and the roads are not too safe to drive in the dark too, we decided to start at around 5:00 AM and enjoy the morning view at the Taj Mahal.
So, I woke up at 4:30, took a nice, warm shower, thrilled for finally going on a trip, I packed some coleslaw sandwiches and most important things - sanitizer and mask for my safe and healthy travel. Then I picked my friends and finally hit the road. As expected, the roads were empty, and around halfway we saw the beautiful sunrise. This road trip could have been like Dil Chata hai one but we all were so sleepy, lol. And how can you blame us after all we were lazing around at home for more than 5 months.
While we were on the way, we booked our tickets online as we came to know that offline counters are closed due to covid. We reached the eastern gate of the Taj Mahal at around 7 o'clock and parked the car. We took only water bottles and a camera as apart from that nothing is allowed inside. We took an e-rikshaw to reach to Taj Mahal entry point. We scanned our online issued tickets for the gate to get unlocked. It was perhaps due to morning time or because of Covid, but there was no one after or before us on the security check counters. I have been to the Taj Mahal before but never have I ever seen such an empty line before. When we entered after the security check, we finally saw some people standing with the guides in front of Darwaza-i-ruza. This gate is also called The Great Gate. And there it was, the first glimpse of the mesmerizing white Taj Mahal.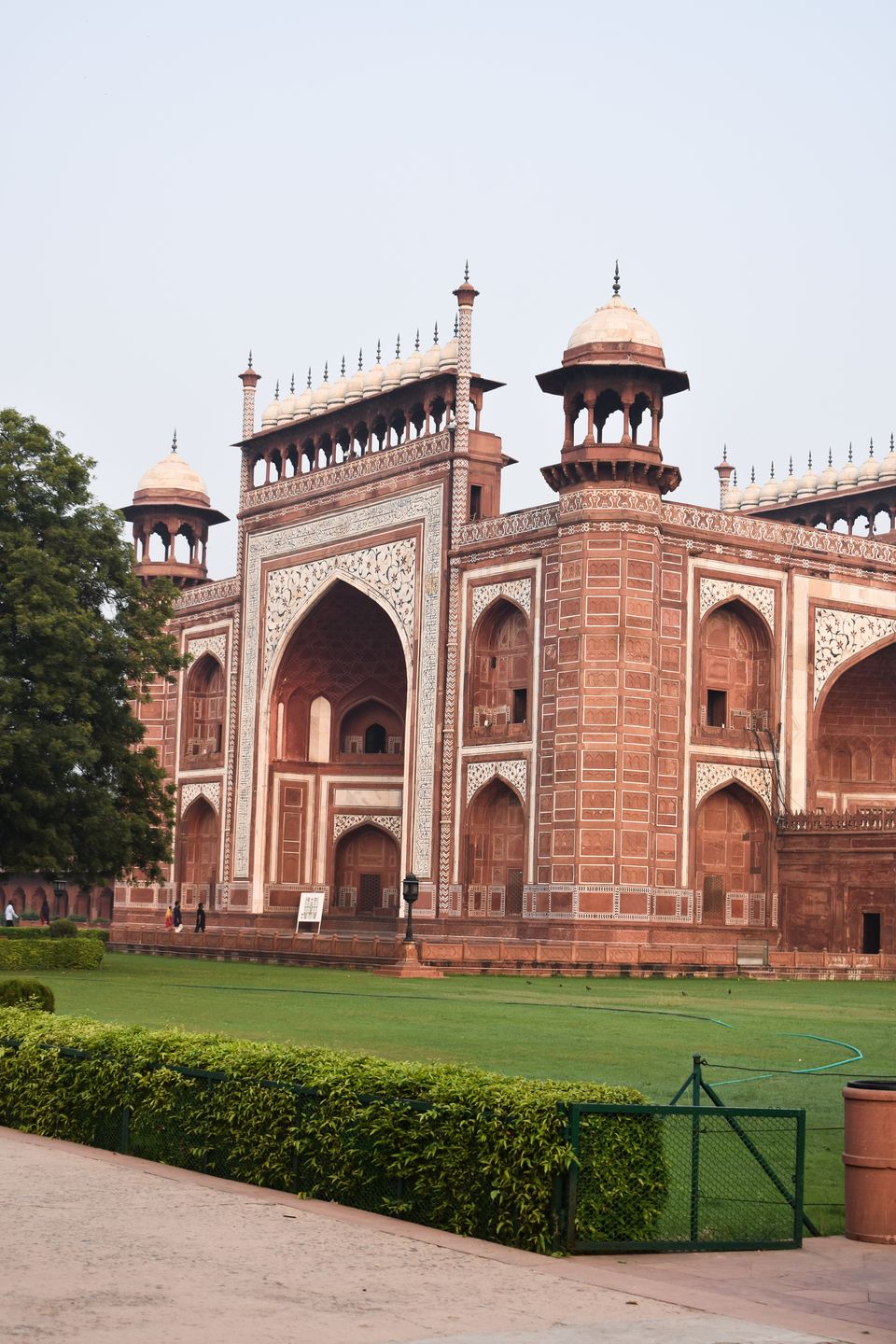 After crossing the gate, there is a photo point where the reflection of the Taj Mahal is perfectly visible in the fountain water. Earlier it was not possible to get a good picture here due to the huge number of people but this time there were only 3-4 people, so I managed to get some beautiful clicks. After this, you move towards the second famous photo spot, The Diana Bench. The reason why it's called Diana Bench is – in 1992, Princess Diana sat on the same bench and got her picture clicked. On normal days, people would stand in a long queue to get clicked here but fortunately, only one person was standing in front of us.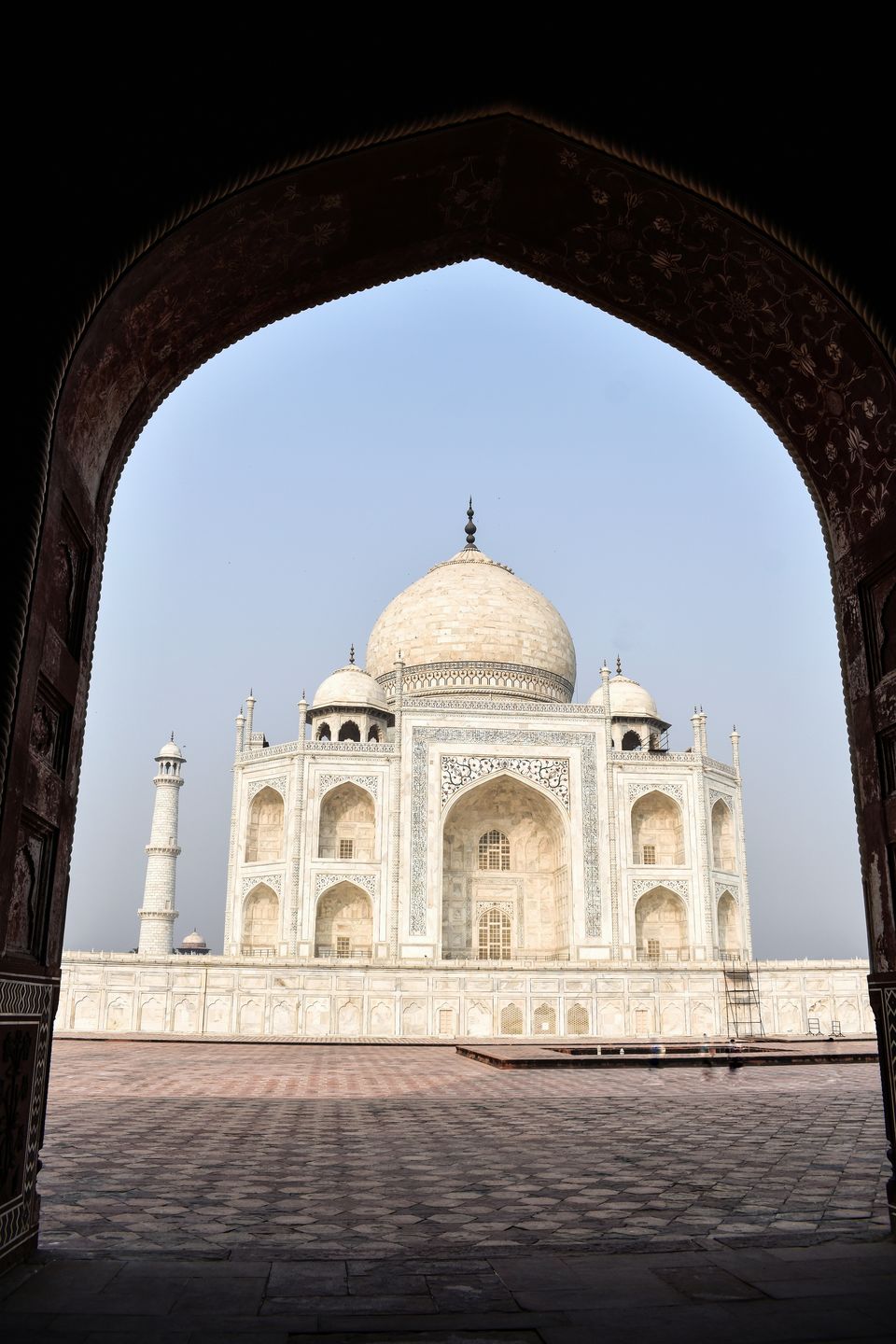 This experience was turning out to be really good as it was very less crowded. We stayed in the complex for around 2 hours. Without any hassle, we enjoyed every minute of it. While coming out of the Taj Mahal at around 9:30 AM, we saw that every shop was empty. The owners were pulling us into their shops to buy something. Those empty shops made me realize that even though the Taj Mahal is the most visited monument of India, covid did not spare eroding tourism from here too.
From the Taj Mahal, we drove to Mehtab Bagh. It is on the backside of the Taj Mahal. We bought the tickets online for here too. Very few people visit this place, but it actually is a great location to watch the sunrise and for clicking pictures while avoiding the crowd. According to the researchers, the black Taj Mahal was supposed to be built here. When we visited, only a few pre-wedding photo shoots were going on. We also captured some good pictures. After this, we had lunch and left for Aligarh.
For more pictures of my road trip to the Taj Mahal check out this photoblog.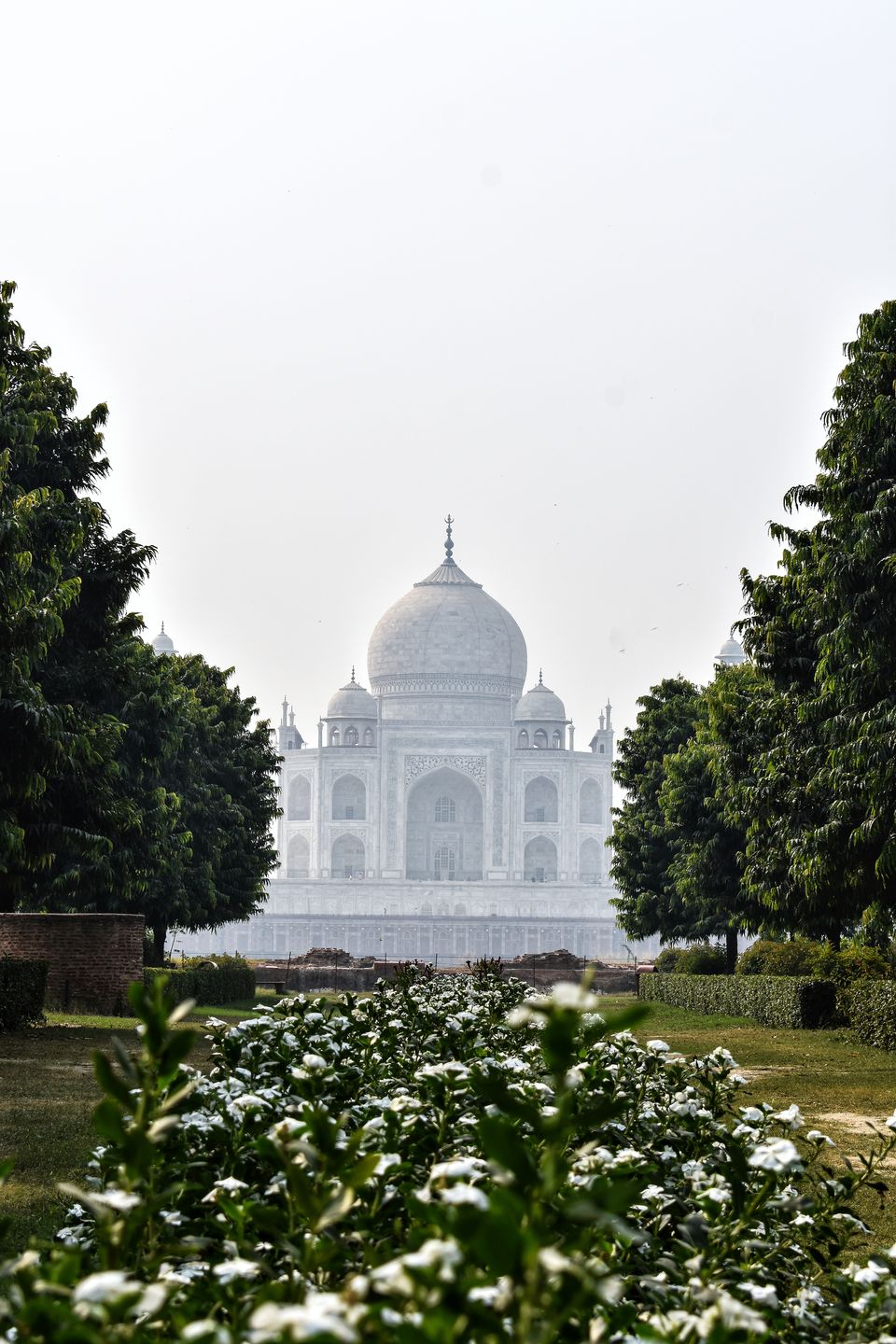 If you want to visit the Taj Mahal, these are the points to remember-
• Make sure to book your tickets online. You can book your tickets a week before.

• Around 2500 tickets are available for booking for forenoon and afternoon each.
• Visiting duration is a maximum of 3 hours.
• If you are not able to book your tickets online, then you can find boards on the entry gates of the Taj Mahal where you can scan QR code and book your ticket.
• Don't fall in the trap of vendors telling you that they can book your ticket as they will charge you extra for the same. Go straight to the main entry point.
No matter where you plan your trip, make sure you always carry sanitizer and mask. Also, do practice social distancing. Happy travels.