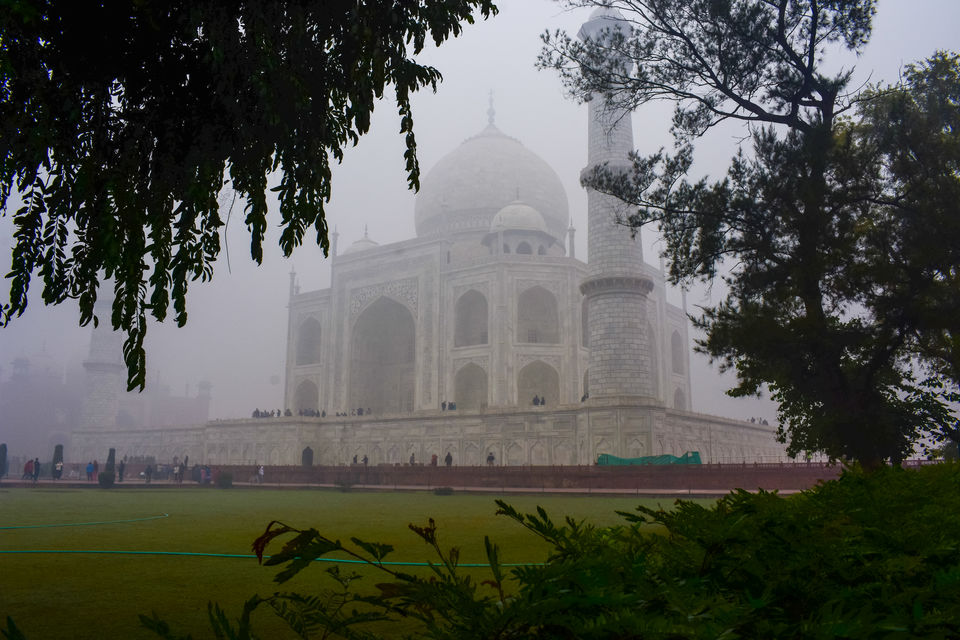 Agra, the crown jewel of India's tourism is situated along the banks of river Yamuna. The magical allure of Taj pulls millions of tourists all around the globe to soak in its beauty and admire its marvelous architecture. Traveling Agra is really easy and in fact cheap given you don't want to empty your pockets for superfluous experience. The city is relatively old, there are roads but you will find a touch of India. Its not clean everywhere, traffic if very normal, avoid roadside vendors for eating at some locations and be careful with water because here it is salty. Summer is scorching and winter is bone chilling.
How to reach?
Agra has four railway stations, an airport and bus stands which are very well connected with every part of India. If you are in Delhi, it will be best to board a train or take a bus. Either way the journey will take minimum of 4-5 hrs and maximum of 8-10 hours on the condition which train you choose. You can board from New Delhi Railway Station, Old Delhi Railway Station and Hazrat Nizamuddin Railway Station in Delhi and deport at Agra Cant Railway Station, Agra City Railway Station and Agra Fort Railway Station. Train fares can vary from as low as Rs 150 to as high as Rs 1500 depending upon your convenience. I would suggest for Agra Cant Station because it is closest to Taj Mahal East Gate, around 8 kms and takes roughly 20 min to reach there. City transport is very affordable but I would suggest for fare negotiation as the rickshaw drivers can be overpriced sometimes. You do have the facility of Ola and Uber in the city.
Where to stay?
Stay will never be a problem for any tourist as there are plethora of affordable options. You can reach there and book or book in advance online as per your choice. I would suggest for a hotel closer to Taj Mahal. Because in the morning it will be really easy for anyone to cut the Que of visitors and see the monument in vacant. I booked a hotel near EAST gate by the name of Hotel Taj Residency which was at a walking distance of 1.5 km from the Eastern entrance. You can also choose any other location as there are 3 entry gates to visit Taj Mahal.
In the morning, you can wake up early at 5 and reach by walking or take an electric rickshaw which will charge you Rs 10 each and will drop you 500 mt before the entry gate and you will have to walk till there. Entry starts at 6 am in the morning and you will have to buy a ticket from the counter which is just before the entry lane in the right-hand side for East gate entry. I would suggest for online booking from https://asi.payumoney.com , which is the official ASI website and save some bucks.
Ticket Price
There is a Normal Ticket of Rs 50 for Indians and a Second ticket of Rs 200 to go up to the mausoleum and enter the dome to see the cemetery inside. If you want the normal ticket and later inside change your mind then you don't need to worry as there is counter inside as well from where you can buy the ticket. It is because once you exit the site then you have to buy another ticket to enter. The ticket will be in the form of a token coin just like metro. Very important thing to remember is that every token has a time limit of 3 hours after which u will be charged at exit if you have exceeded the time.
If you want to hire a tour guide then you find one at every corner before and after entry but remember to make a tough bargain as they quote very steep charge for their service and can easily brought down. Just hold your ground.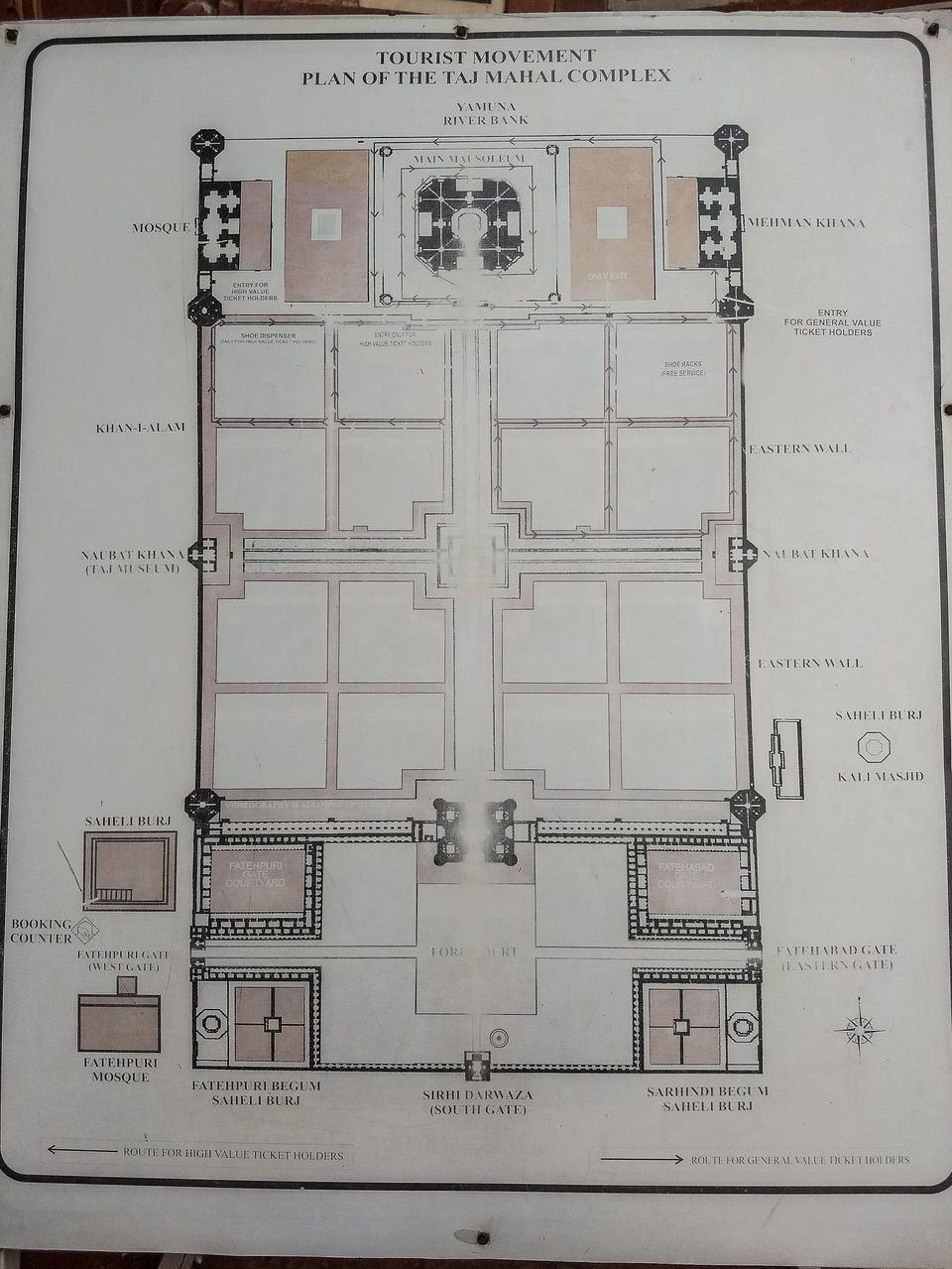 Photography
Being a photographer myself, my first trip to Taj Mahal didn't really go that well. I visited here in December and decided to shoot early at 6 in the morning with sunlight touching the dome, giving a radiant and magical touch. But it was all covered in fog till 11 am after which the location was full of crowd. My suggestion would be to visit here early March when whether is really god before summers hits which makes it near to impossible to bear the heat. All types of cameras are allowed without any extra charge. However, no tripods are be allowed and you will have to deposit it the cloak room near the entry point. It's up-to individuals what type of pictures you want and you can actually take reference from social media. It helped me a lot in saving time.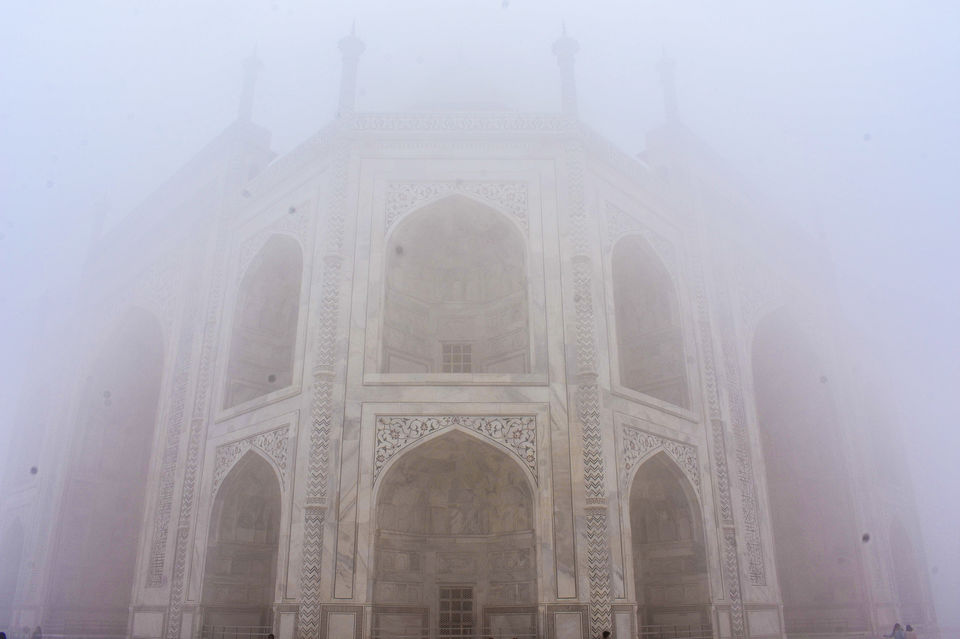 Souvenirs
You would definitely want to take something back home as a token of remembrance. You will find a market just outside Taj Mahal selling a variety of items and specially goodies in marbles. I would recommend to avoid purchase from there as they are highly overpriced and don't negotiate. Good luck if you find someplace which does. You can visit Sadar Baazar in the city which is the local market and has something for everyone from food to findings. Things are not cheap there but I found a crafts shop going by name of GOOD VIBES CREATIONS adjacent to main road. Their price was less than what most of the others charged. It is also an awesome place to munch street food which according to my surprise was very satisfactory at every stall I tried. If you are in Agra and didn't try Petha, then your trip is not complete. Luckily you will find a Petha shop at every turn mostly by hording of Panchi Petha. Every second person will have their version of best shop. Sorry, I cannot help here. Its better if you try different spots and stores and choose the one which your taste buds rate best.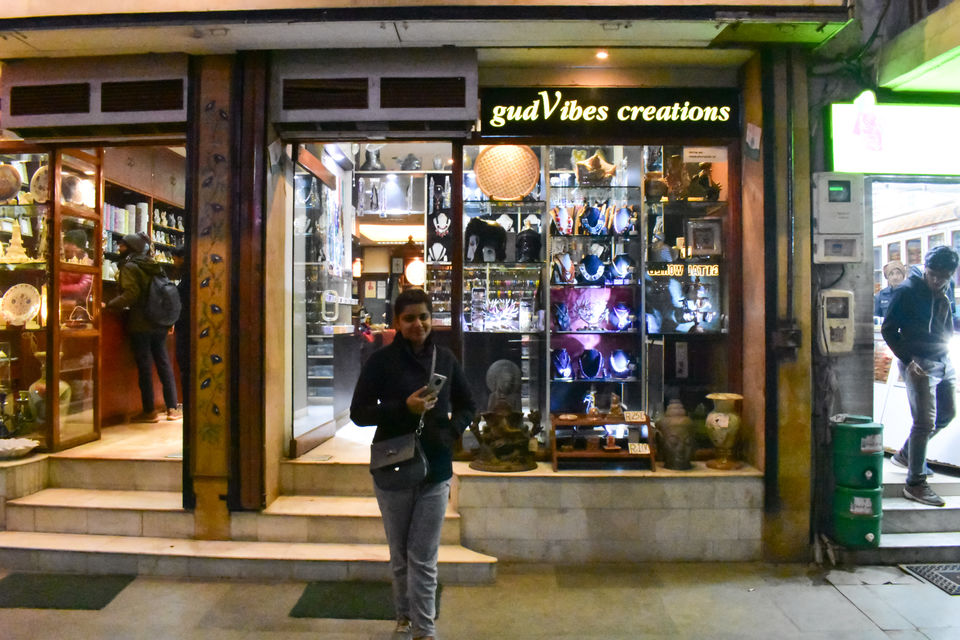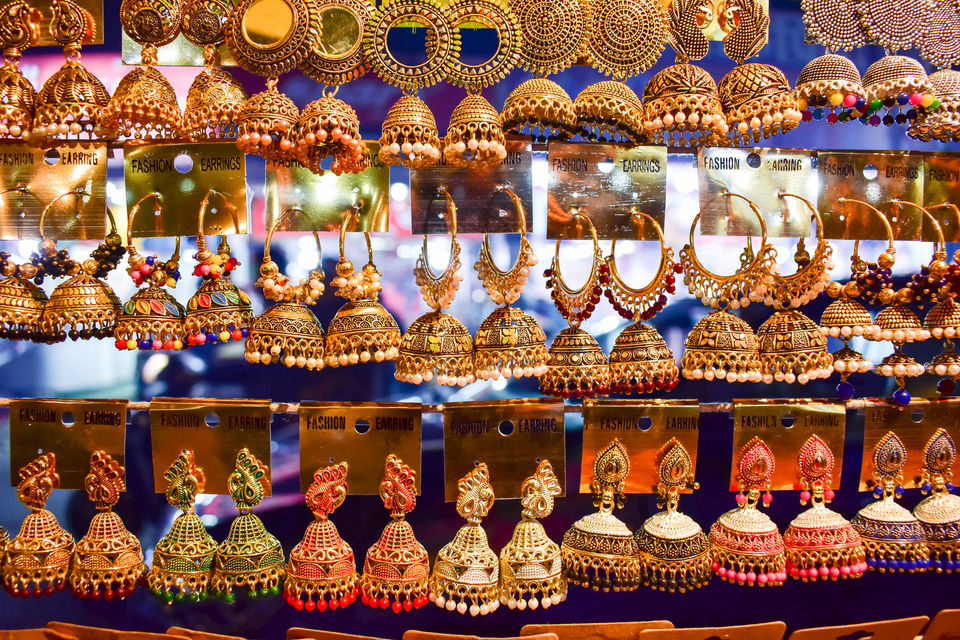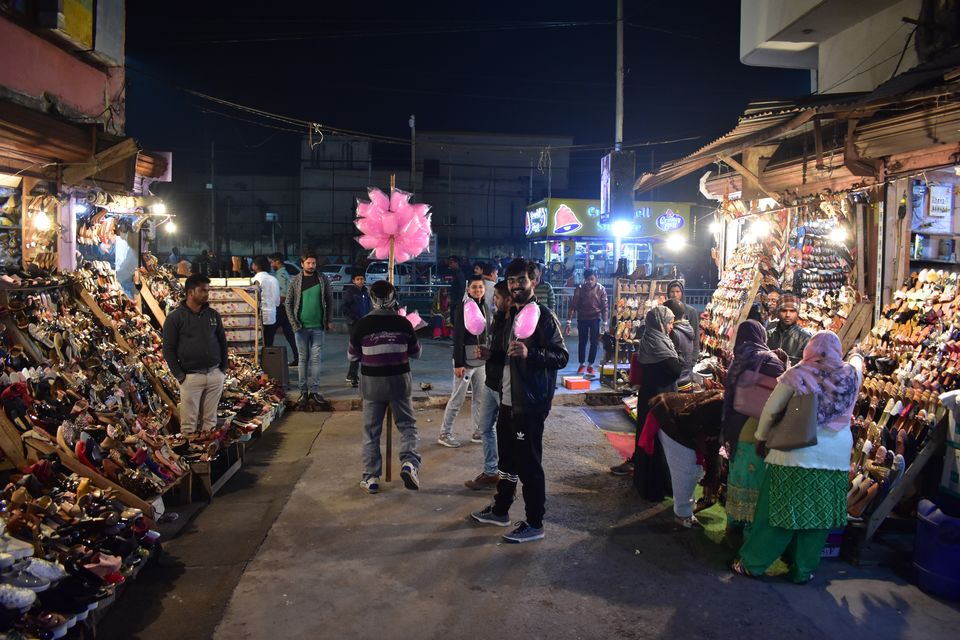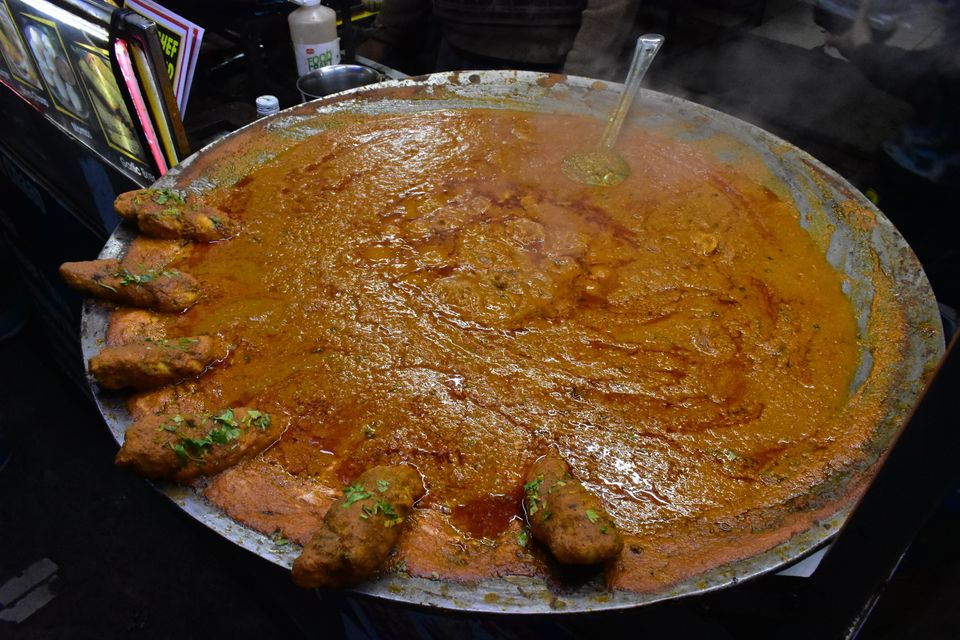 Other locations
Yes, Taj is the one for which people wish to comes here once. But there are some other sight seeing options like ITMAD-UD-DAULA also called BABY TAJ, MEHTAB BAGH and Agra Fort.