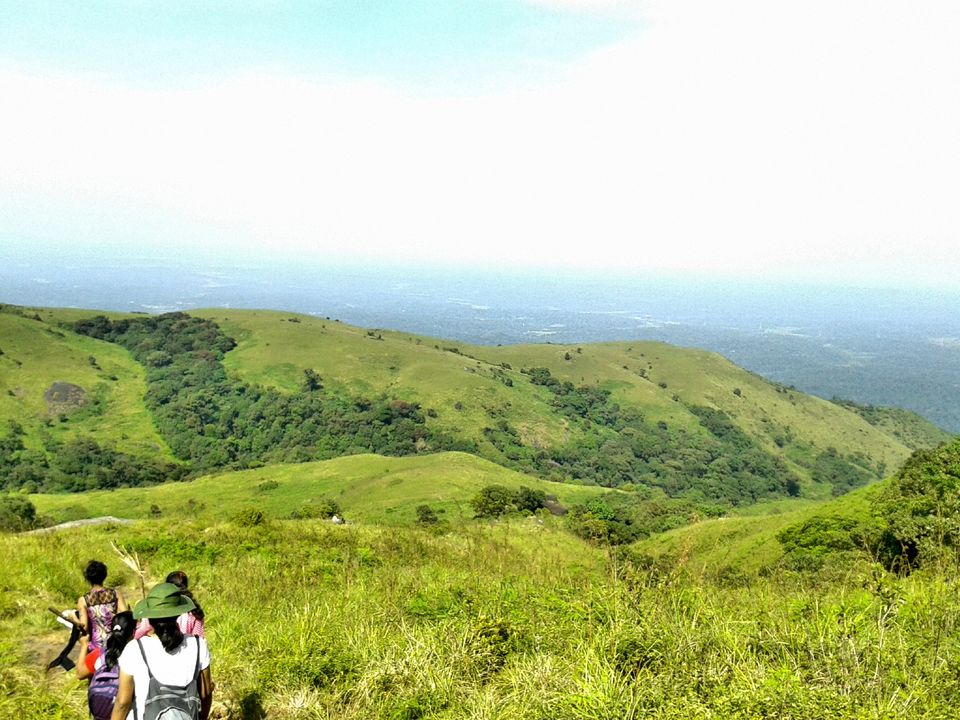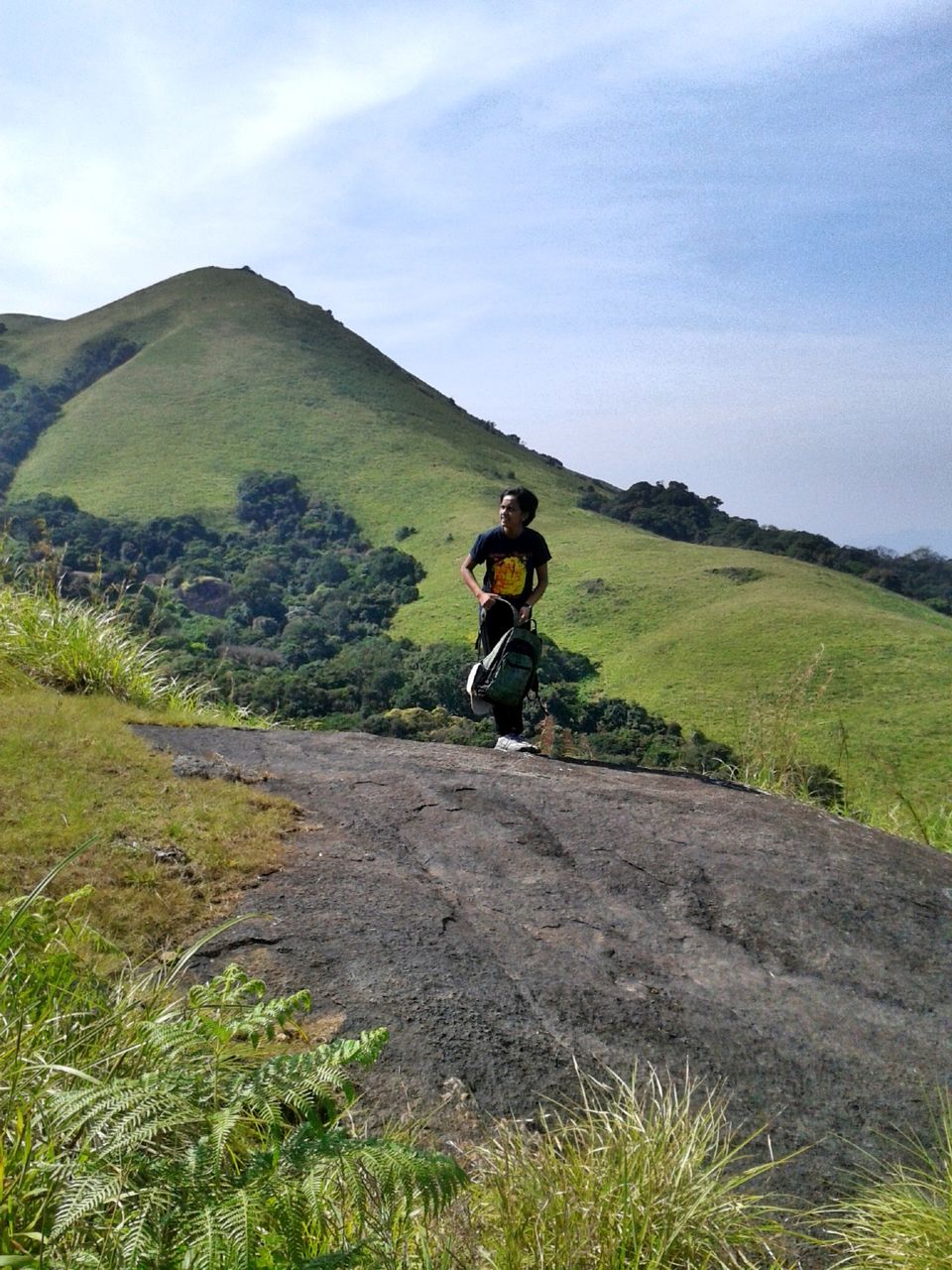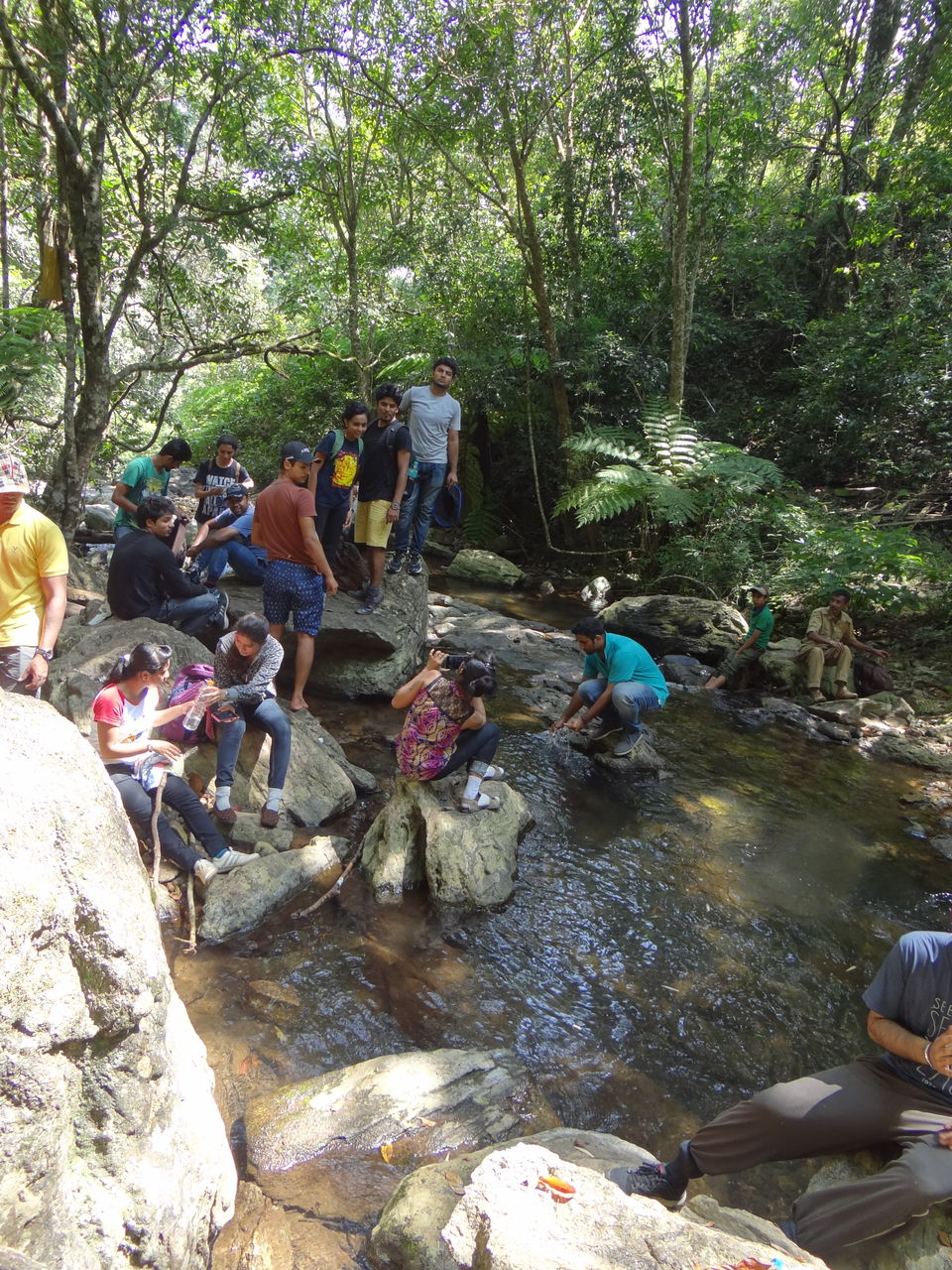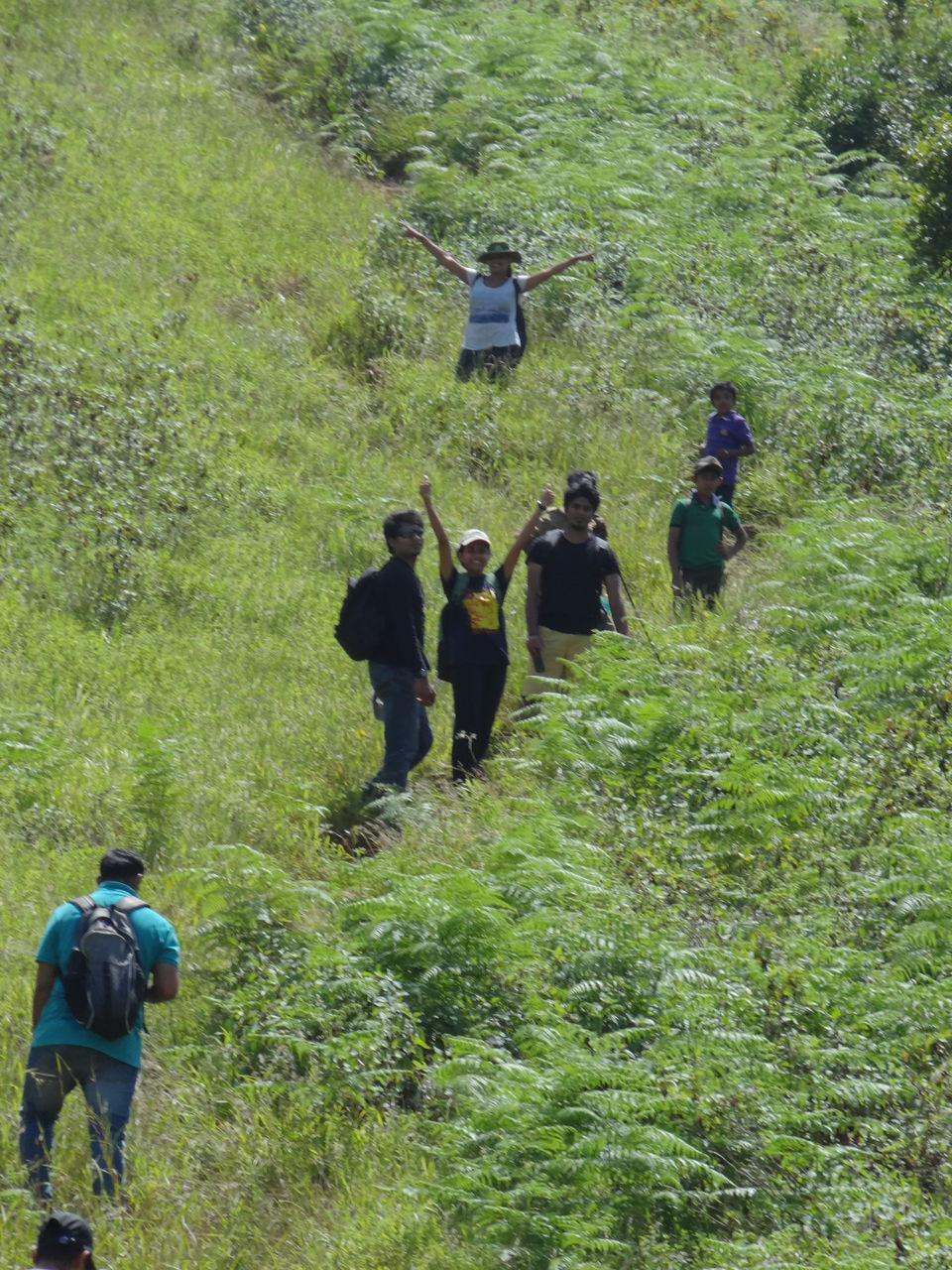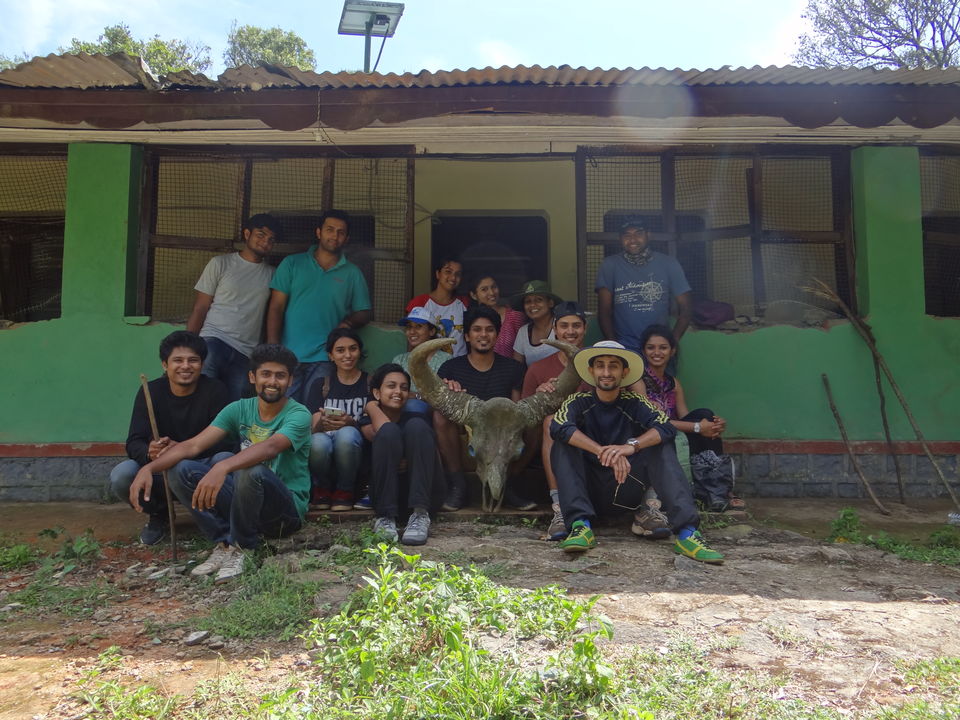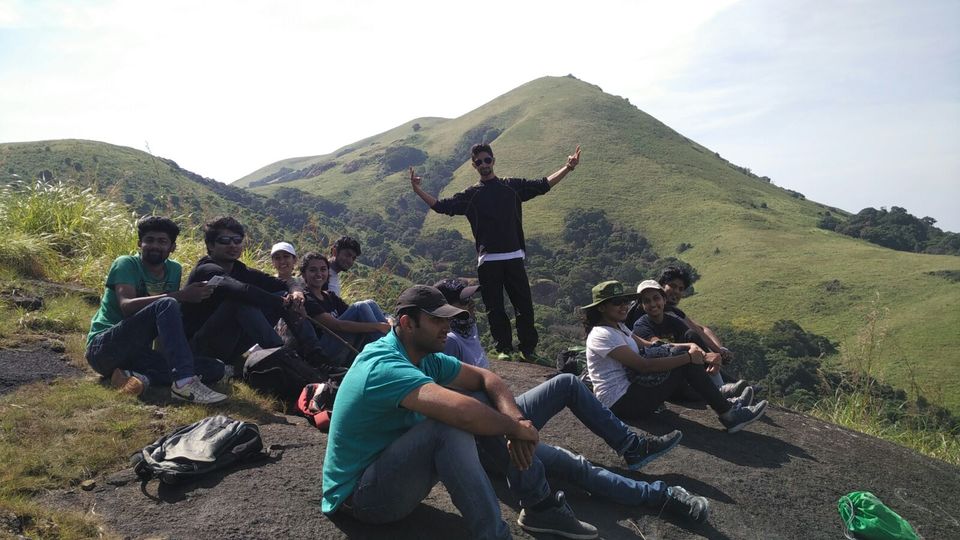 Trekkers: Dhillon Devaiah, Vikash Uthaiah, Bopanna P C, Sonali M K, Yashica B, Pallavi M, Dhyan Cariappa, Prajwal Poovanna, Nanaiah M, Parvath Kushalappa, Shishira, Poojitha Kaveramma, Ranjith Poovanna and myself!
The Brahmagiri Wildlife Sanctuary is located in Kodagu district of Karnataka state in the Western Ghats. It is situated on the borders of Kerala and Karnataka. The sanctuary derives its name from the highest point, the Brahmagiri peak, which is 1607m in height.
The area has mainly evergreen and semi-evergreen forests, and in the higher altitudes, there are grasslands with shola forest patches.
The route to the peak is through the famous Irrupu Falls. It took us almost 3 Hrs to ascend the hill because of its uphill terrain. We walked a total of 8Kms (Onward and Return). The view from the top of the hill is worth all the pain. There is a stream flowing in full glory enroute the hill. One can stop and relax in the flowing cold waters. Part of Kerala can be seen from the view point. There is a forest rest house on top of the hill. Trekkers can camp in the rest house with prior permission from the forest department. This is a major elephant region but we were not lucky to spot even one. We were lucky enough to spot Malabar Trogons, Malabar Whistling Thrush, Bulbuls and Malabar Giant Squirrel.
Best season:
October to June (Since it's a Rain Forest the whole place will be flooded with leeches, so please avoid trekking during the monsoon season)
Distance:
Bangalore–Irrupu Falls: 238Kms
Mysore–Irrupu Falls: 119Kms
Prior permission is required from the forest department for trekking this hill. The forest entry charges and Rs. 300/- per person and the guide charges are Rs. 500/- per group.
Things to remember:
Carry enough water and food
Wear camouflage clothes since it's a wildlife area
Avoid noise pollution because it's a major wildlife area
Wear comfortable trekking shoes
Carry a sun cap and glares
Carry insect repellents
Rub lemon or orange juice or spray deodorant on the legs to avoid leeches
And do not forget to carry your camera!