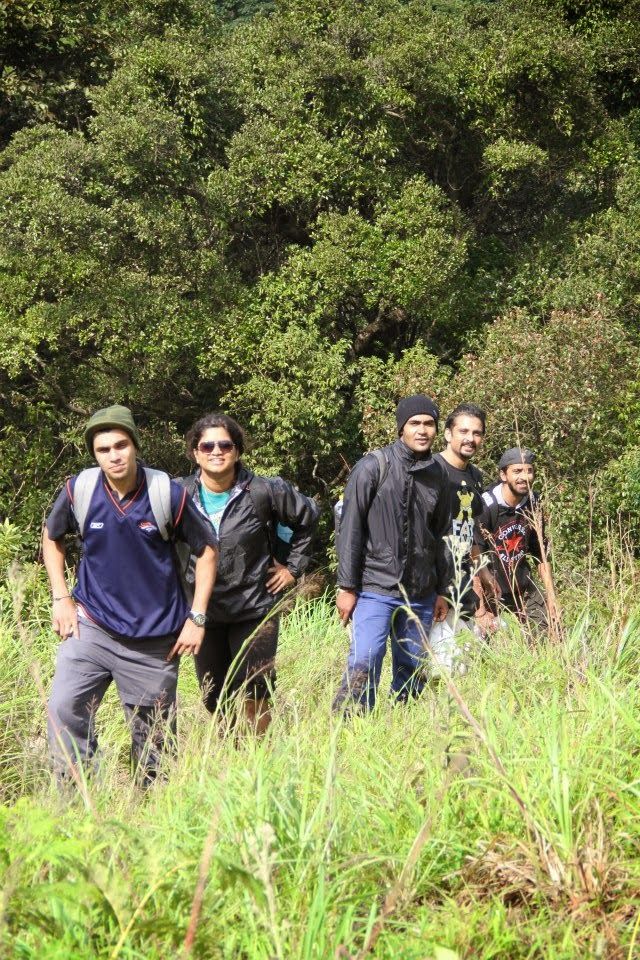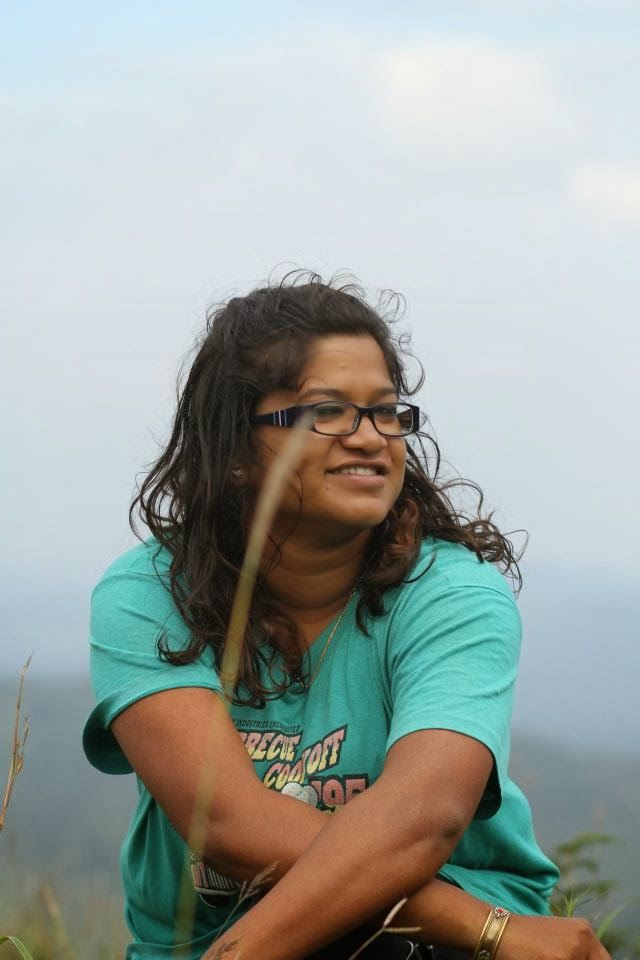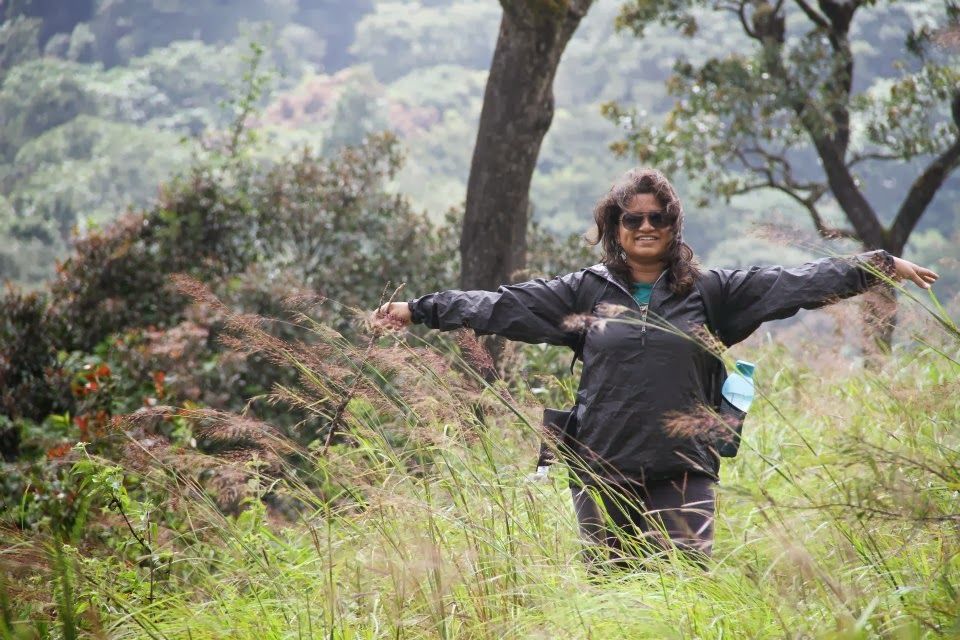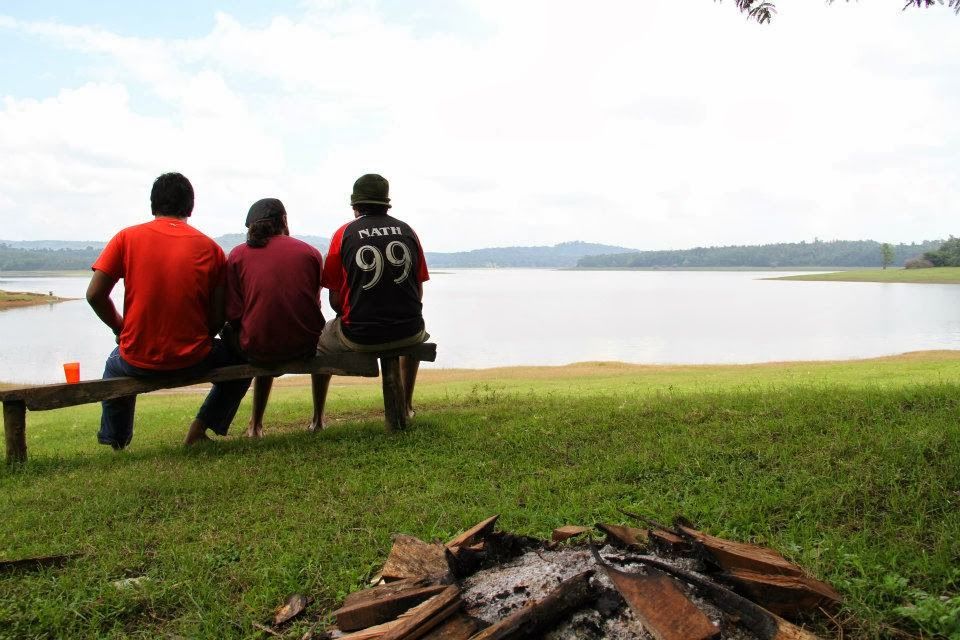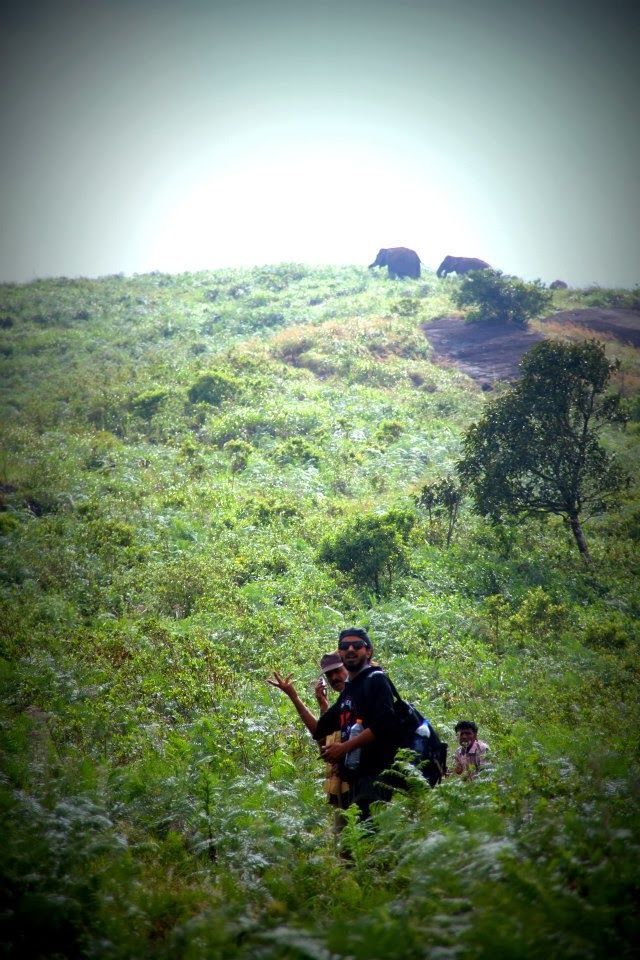 Trekking venue: Coorg- Brahmagiri hills
Co Trekkers: Hanish, Puneet, Shubho, Bhalu, Ravi and me
When my friend Puneet, decides to do some thing, he will do it under all circumstances!! So we had this big plan of trekking the Brahmagiri hills and staying over at the forest guest house, postponed dates, made reservations for the stay, million calls etc. However, turns out that we can trek the hills only under one condition that we climb down the same day. The forest guest house was damaged by the wild elephants, so stay was not possible.
Anyways, we start the journey from Bangalore to Gonnikoppal via Rajhamsa. Beating the odd showers, we found a stay for couple of hours, belted a heavy non veg breakfast at a local restuarant, and headed for a bus to Srimangala, from where we took a rickshaw and headed for IRPU waterfall.While walking towards Irpu, we collected the forest guide, who fired as soon as he saw us and told us that were were very late. Apparently, you cannot do the trek with out the forest guide who gives us the permission to trek the forest and also serves as a guide. I do not understand why need a guide when we know there is only one way up the hill.It was a creeky forest start, with bamboo shoots making hustling sounds, and our foot falls giving the eerieness an edge. I could even hear some growling sounds, which the boys disagreed, but i am sure there were leopards hidding in the thick. If the entire atmosphere was not creepy enough, there were leeches everwhere, trying to climb up, suck on to us. Hanish, my friend was sucked till he turned bloody!One reccomendation here friends, DO NOT WEAR Woodlands, they attract leeches with no mercy. Added to all the war of thoughts was the compelling forest guide, who would not let us take breaks,and keep insisting that we hurry up. The point of the trek is to spend quality time in nature with out the hustle of the city, no bosses, and no expectations. However in this case, we had a boss and he was scarying the gut out of me, by telling us wierd things about life in the jungle if it got late and dark.
Hanish has this interesting habit, of recording a video through his I-Touch and speaking through out of how the atmosphere is. It was nice, as then later when you watch it, you relive the moment.
After crossing some creeks, and forest area, we found some green peaks emerging out of grassy slopes. The mountains were beautiful, with clear blue sky behind. As we ascended, we were aware that we would not be staying at the peak because of permission issues and the guest house is also demolished, so we wanted to atleast reach 3/4th of the peak.This was the first trek, Puneet had got his Canon 7D, which we all posed for. He got some excellent shots too, and while aiming the peak, he noticed some large grey stones moving..... What could they be,..... it was a herd of elephants, the entire family, with two calves too. This was my first encounter with wild elephants just about 200 mts away from me. It was amazing and simultaneously scary. The forest guide discouraged us to proceed any further as they were untamed elephants with a younger one, which made the adult male absolutely protective.
While 2 of the guys were like lets try and trek from the side, I was absolutely not interested in getting killed by an elephant. So we decided to just relax and eat our lunch and then get back to the town.The breeze was pleasant, and we enjoyed eating "Puri sabzi" on top of a mountain in the western ghats. We were the only ones and the elephants of course. While coming down, the trail was not that interesting as it was just the repeat and it was not even darker. The trek had closed way too earlier than we had planned, so we decided to visit this beautiful homestay in Coorg and settle there.
Frequent searches leading to this page:-
honeymoon trip to coorg, coorg one day sightseeing packages, mysore coorg tour package, coorg hill station packages, coorg tour plan