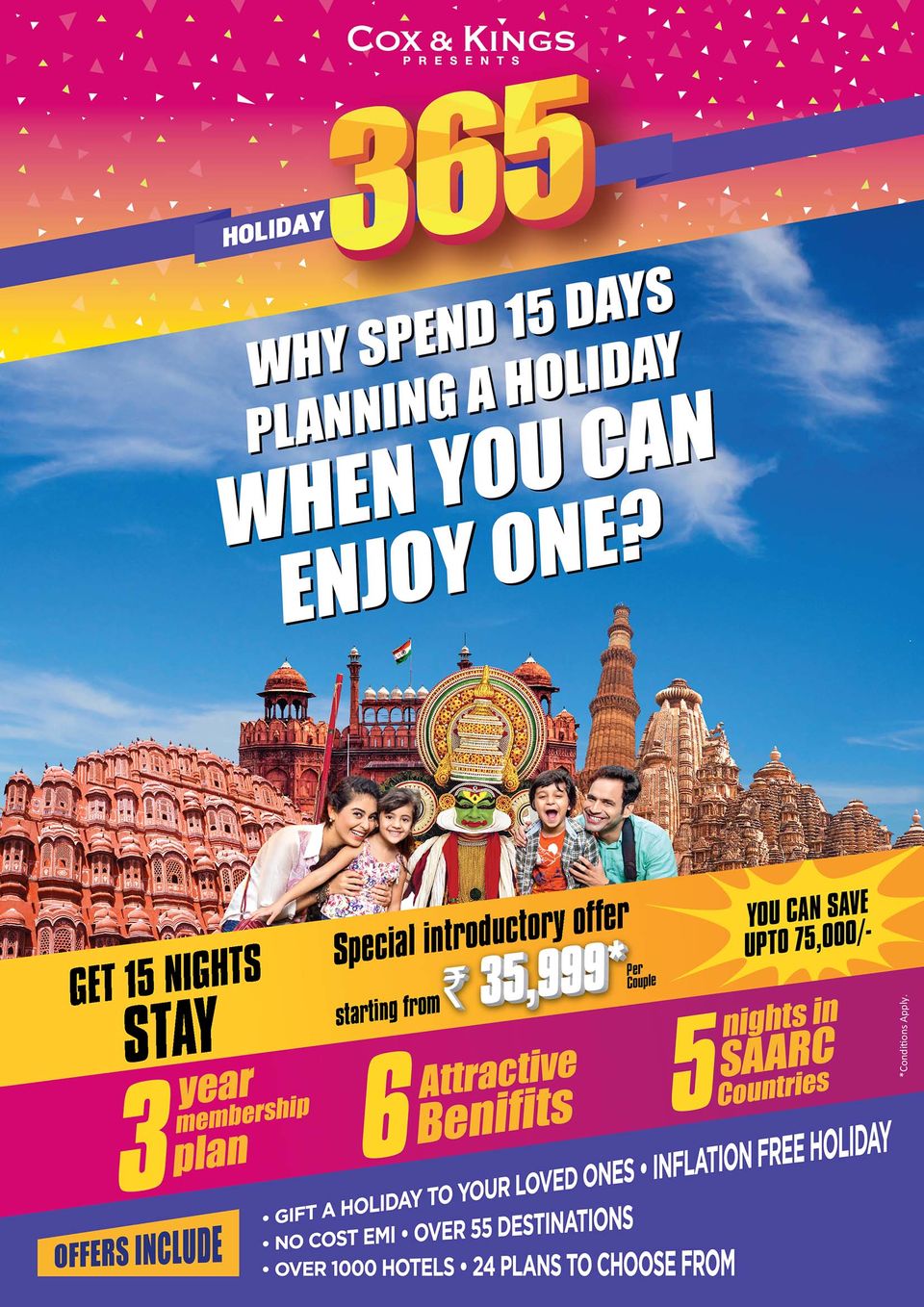 How many times have you cancelled or postponed a potential idea for a vacation indefinitely, because you were too lazy to plan the trip? Presumably, the answer will be "you've lost count". We all want to travel as much as we can, but there is such a plethora of things to take care of in advance that the whole process seems like a big hassle. Many questions such as where to go, where to stay, where to eat, what to do and how to reach, need a huge amount of time to be answered well.
For this very reason, I have always wondered if there could be someone, ideally an expert, who could take care of all my research and planning for years so I could just go and sit inside a train or an airplane, which is bound for my next destination. Seems like the good guys at Cox & Kings did in fact take notice of this, so they've come up with three year-round vacation package for two, that they call Holiday 365. Simply put, if somebody avails this package, they can conveniently forget their trip-planning woes for three years and focus just on travelling.

Why this vacation package excites me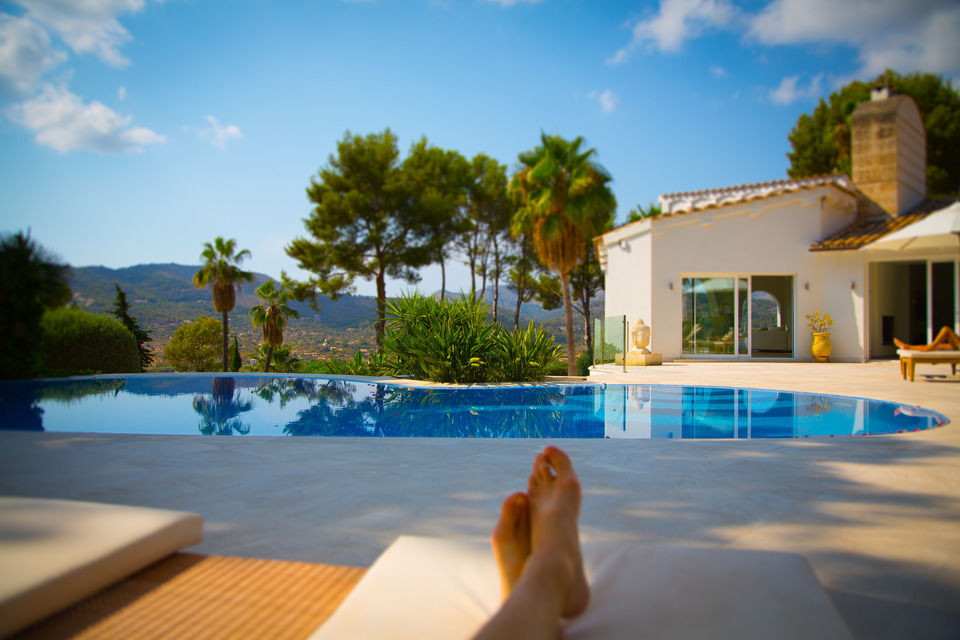 Well, because I am delightfully amazed at how simple it could make things for an avid traveller. When one is travelling, especially with others, it becomes absolutely mandatory to carefully plan each and every step and come up with a plan B in case something goes horribly wrong. But since this Holiday 365 plan comes from a reliable brand such as Cox & Kings, we can focus just on enjoying the entire journey and not worry about logistics at all.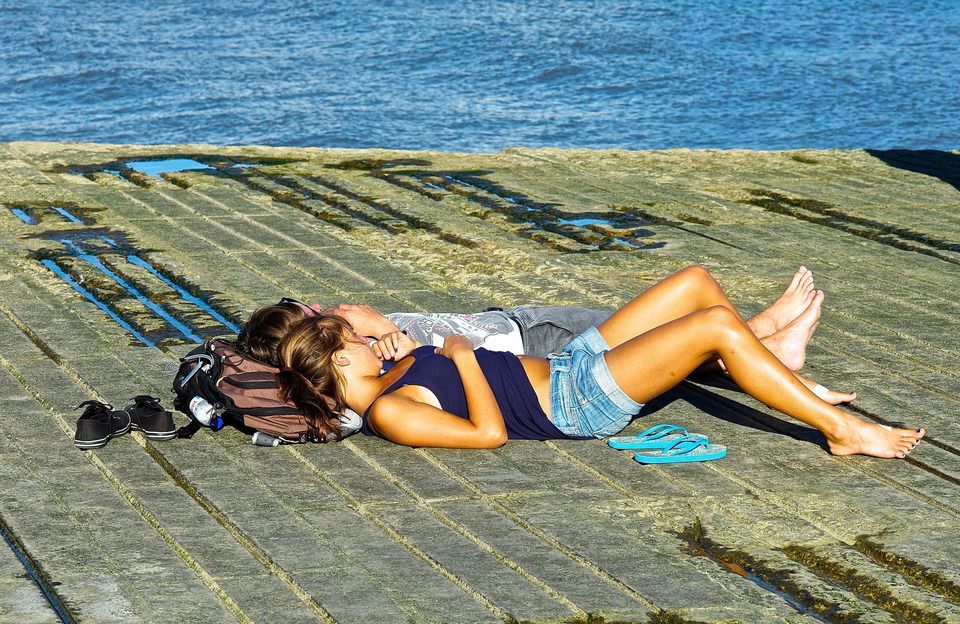 In a nutshell, Cox & Kings' Holiday 365 Plan has compiled a list of 55+ gorgeous destinations all across India & SAARC countries in which they have weaved together inspiring short vacations for couples and families. The package is a 3-year membership plan for two, in which two people can avail a stay for a total of 15 nights from 55 pre-designed vacation packages. The plan will take care of accommodation, breakfast, pick up and drop and sightseeing during the entire vacation. Besides destinations in India such as Shimla, Jodhpur, Kodaikanal, Gangtok, Ladakh, and others, couples can also opt to visit SAARC countries such as Nepal, Sri Lanka & Bhutan, as well as Uzbekistan (Tashkent).

Cost, and other benefits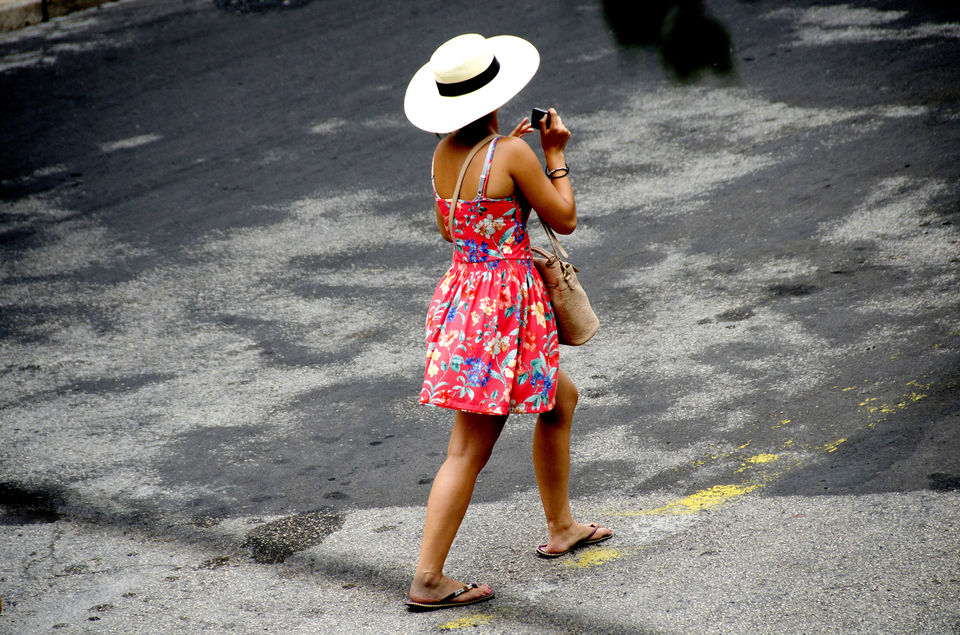 We all want to rush ahead to the part where we are done with the planning and booking, and are finally on vacation. This package helps you with that, while completely doing away with the need for any pre-trip research. The cost of the package starts from Rs. 35,999 for two people. In my opinion, it's a fantastic deal since it takes care of your travel planning related woes for an entire year!
For more information, check out the query form.

Interested? Then send in your queries right away. Cox & Kings will get back to you within hours.

Written in association with Cox & Kings.