Picture Courtesy: Our Olympus Digital camera
If you are an avid traveler like me and your quest for travel knows no boundaries, then look no further, as I am here to take you through the best experience of my life - The first ever trip to Switzerland - The heaven on earth.
Come with me!
I never knew a place like this existed on earth!! Ever dreamed of owning a house on a slope with snowy mountains behind? Well I did.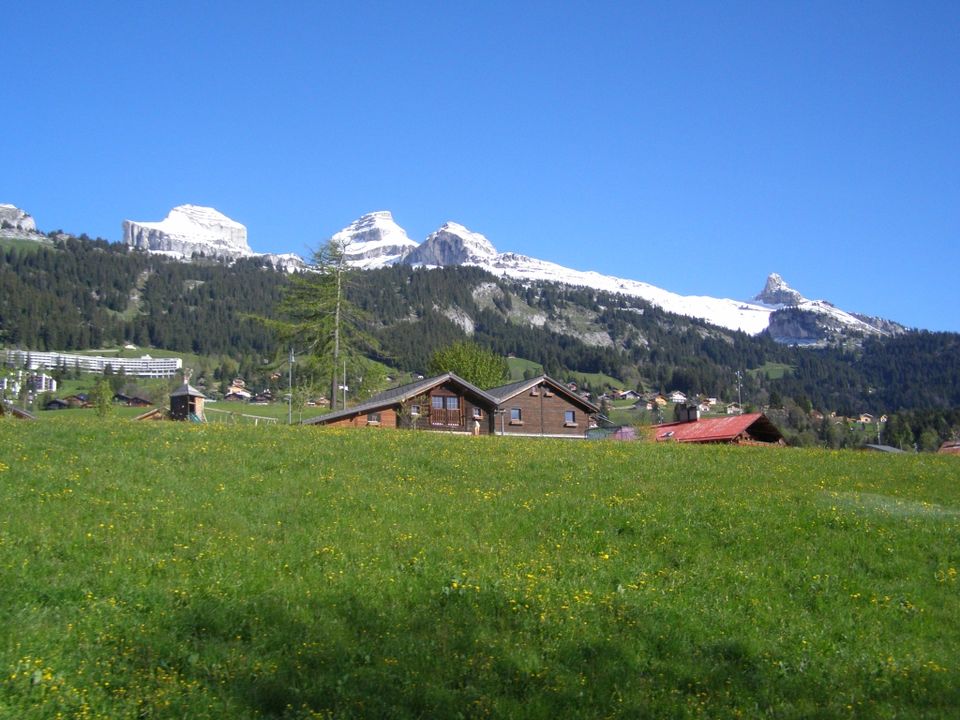 It happened in May 2014 when I traveled to Europe through Cox and Kings and visited several places like France, Austria, Rome, Italy and Switzerland. I must say it was a truly wonderful experience as Cox and Kings was our perfect doubtless choice for this perfect holiday destination.
We literally did not have to worry about anything during the course of this entire trip as they had taken care of everything - from food to hotels to tour guide. We named it they had it.
I will not cover all places here and only stick to Switzerland.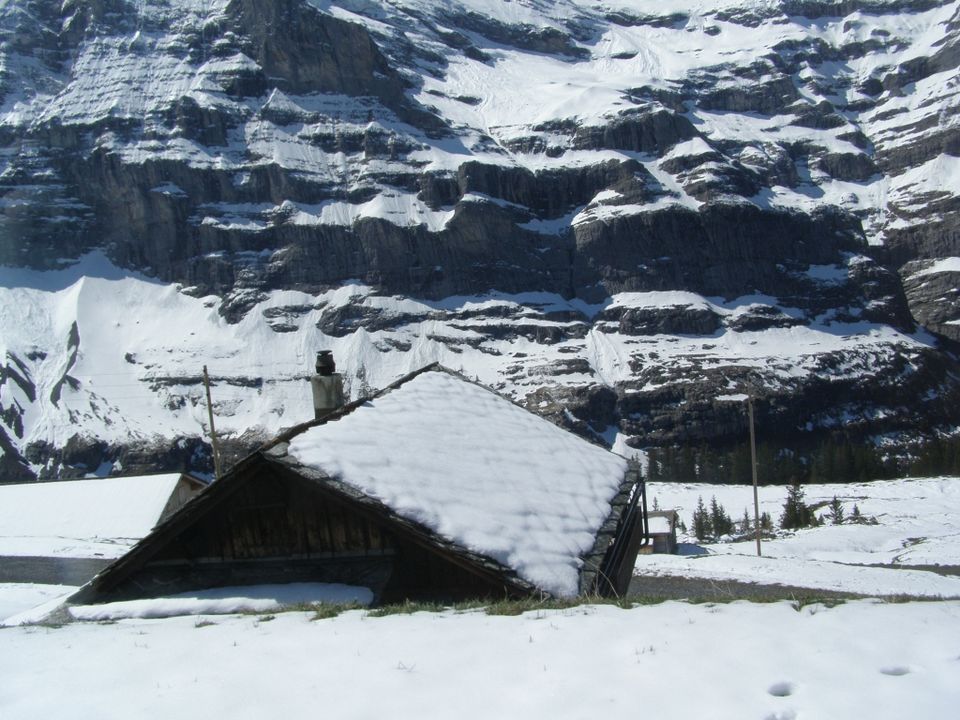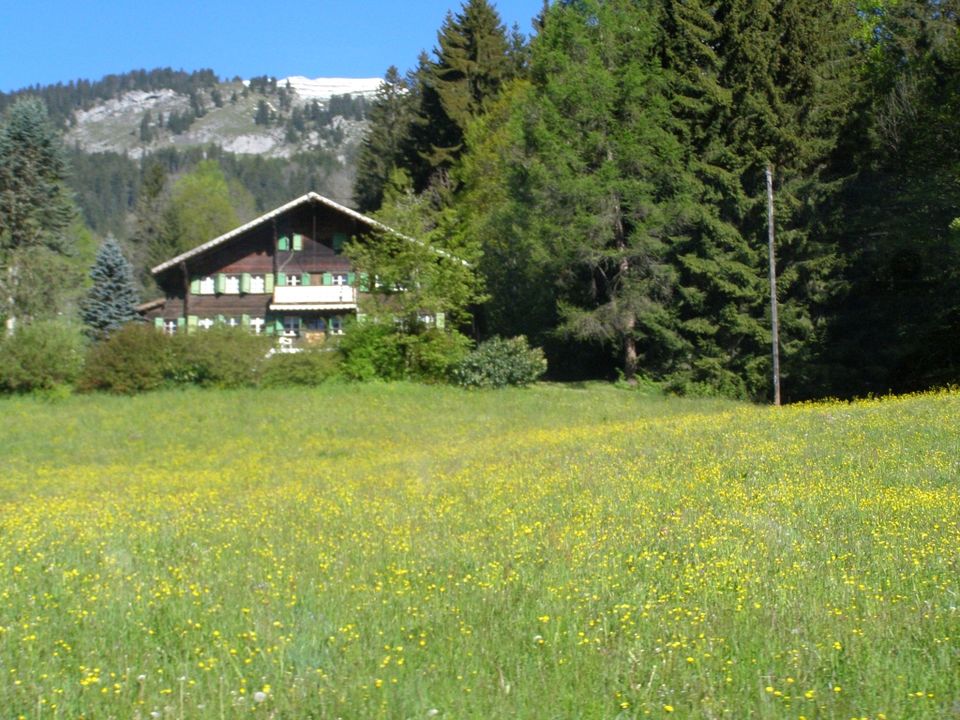 And there comes the end of our Switzerland trip. It was time for us to leave this lovely place in search of many other beautiful places that were waiting to greet us. We were to leave to Italy.
We could not see many places in Switzerland as we had other places on the list as per our tour package. But whatever we could see, we truly cherish it.
The journey from earth to heaven and back on earth!!
And now some tips about this trip:
If you liked reading my article, viewing those beautiful pictures above and enjoyed the visual tour of Switzerland, I am sure you would have already added it to your wish list of upcoming trips. To make your dream come true here are a few pieces of information that I remember to the best of my memory. Something that you may wish to consider.
Trip advisor: Cox and Kings (Duniya Dekho)
Package: European glimpse - Summer 2014 (10 days, 9 nights)
Places included: France, Switzerland, Italy, Austria.
Price (then): Approximately 1.5 lakhs per person (It was a group package)
The above mentioned price is all inclusive. Flight tickets, hotels, food, bus tour everything
In short, you will only need to spend or take your money out if you wish to carry back some souvenirs from your trip.
I am thankful to Cox and Kings and my husband for giving me this lifetime experience. And to the people of Switzerland for making us so comfortable on their land.
P.S: The best part of a foreign tour is that you be rest assured that the public toilets will be clean by default. Also, plan your next vacation to Switzerland on a group package. It will be more fun-filled.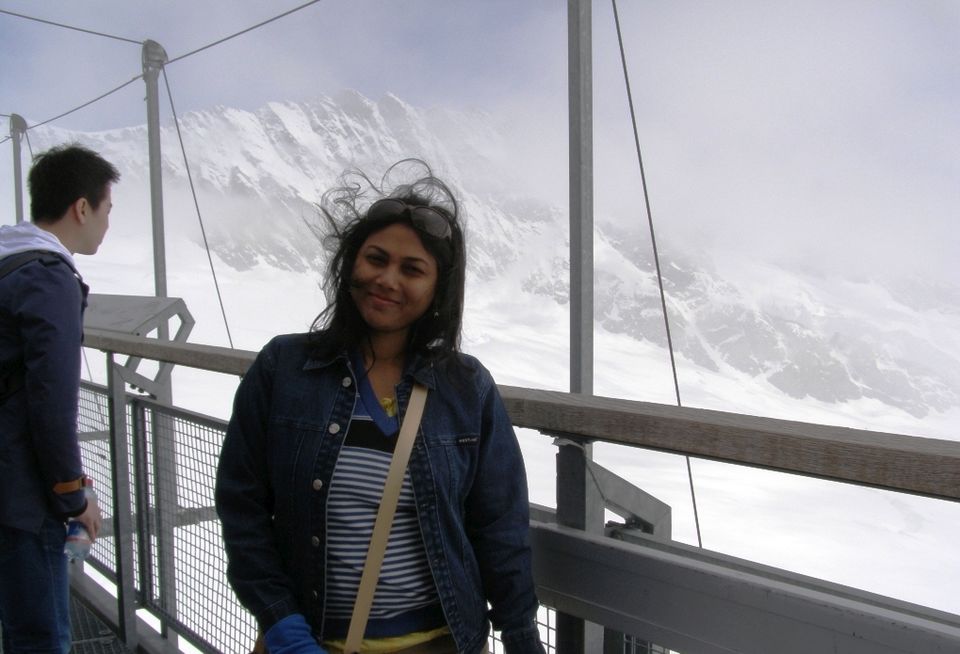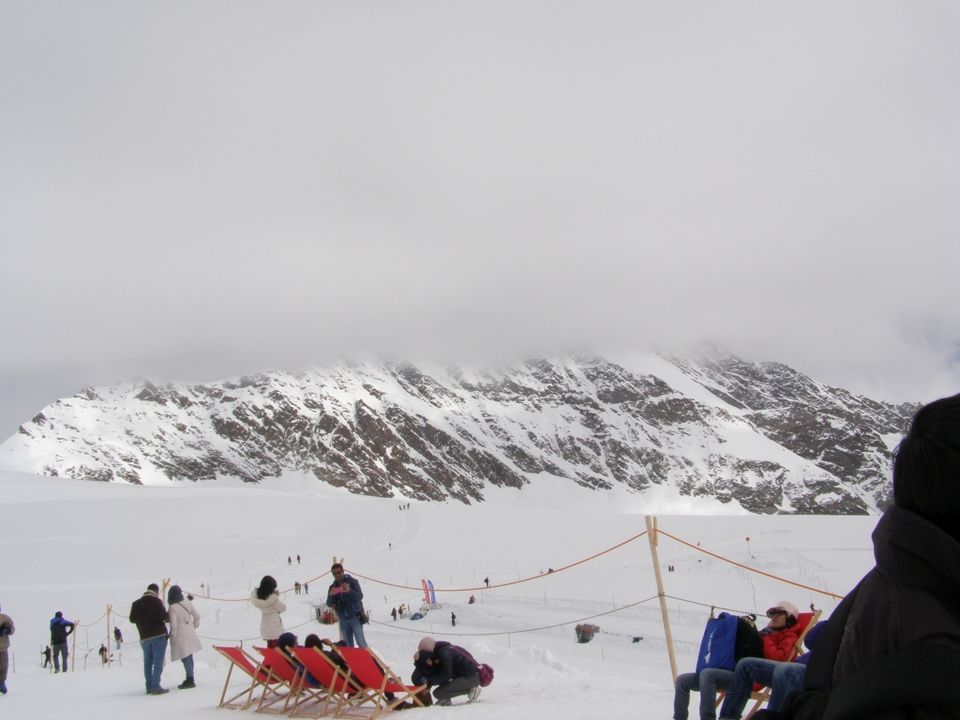 These breathtaking picturesque scenes were captured while we were heading towards Switzerland by a Mercedes Bus. Yes you read it right. All the places on the list were covered by a super luxury Mercedes Benz bus.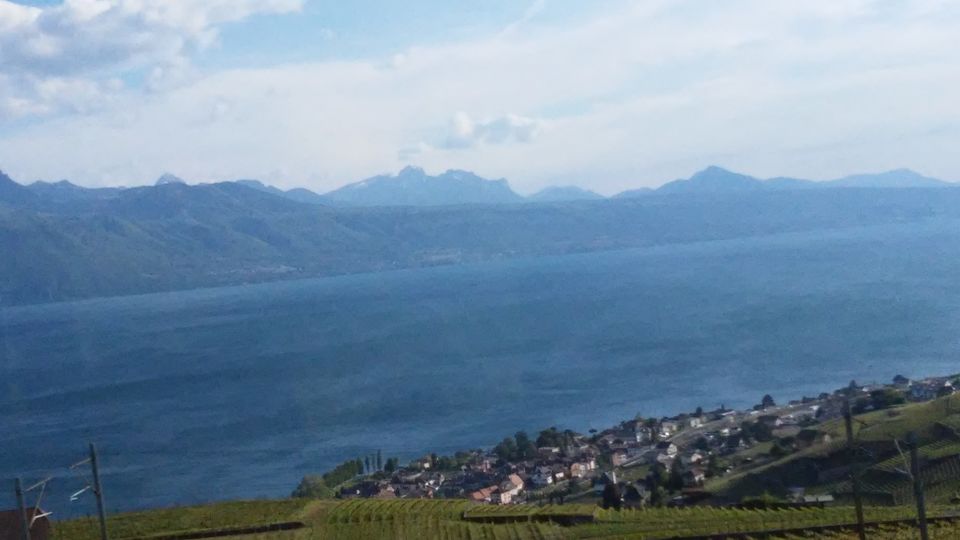 So the itinerary was like this:
Day 1:
We along with 50 other Indians were taken to the Swiss Alps Mountain. This is one of the most visited mountains in the area. We were taken there by cable cars.
As you can see below there were so many such cars which made us more comfortable and we had not waited for long to get our turn.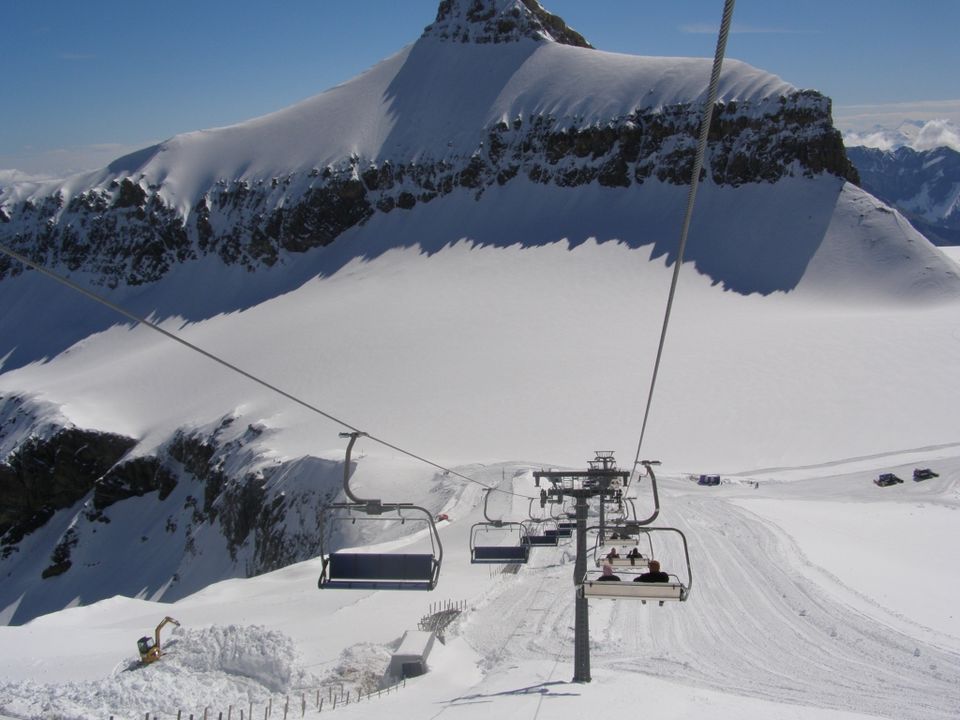 My first experience with snow, with nature, with landscape. I never had a chance to visit north India until then so was completely ignorant of the snow experience. We felt as if we were literally in heaven. What could be more beautiful and serene than this place?
The silent breezy mountains and the bright Sun shining vibrantly over us reminded us that we were on one of the most beautiful places on earth.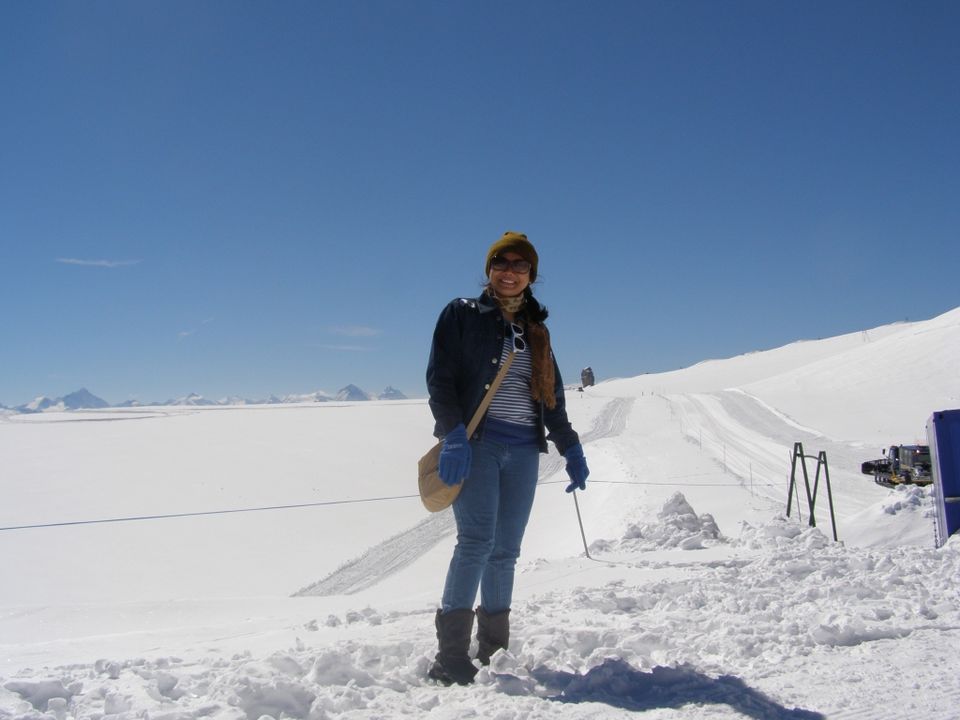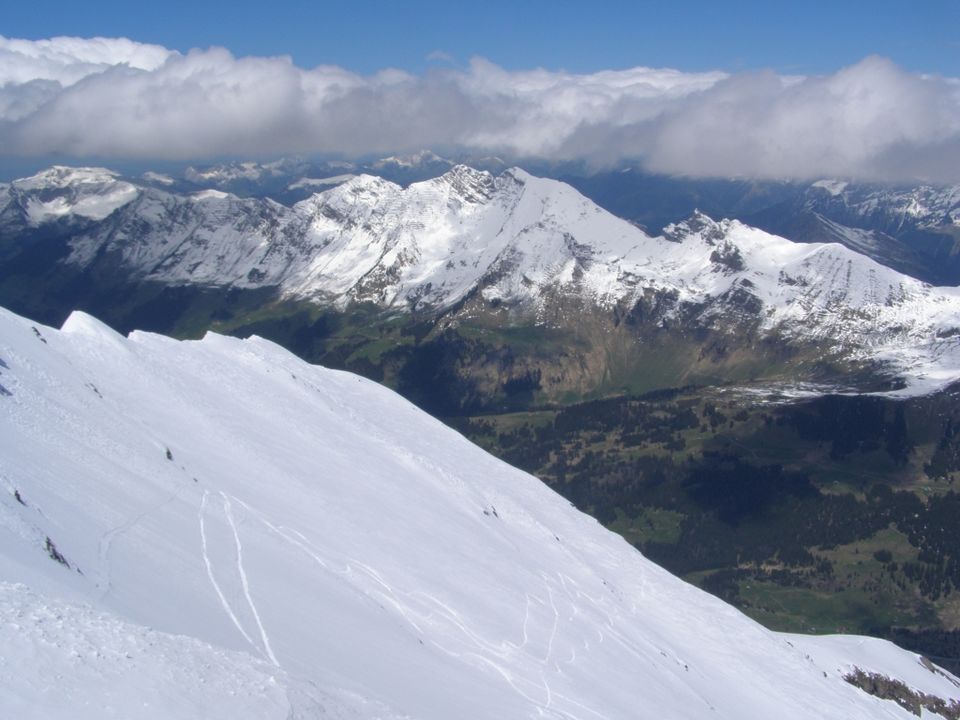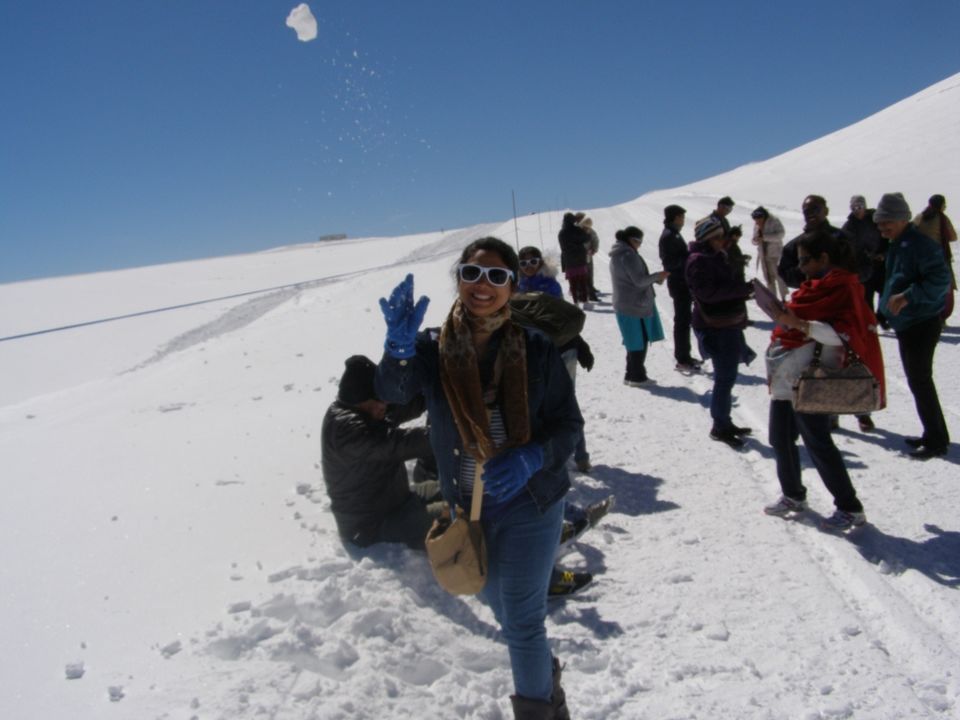 Not just that we even clicked pictures as many as we could. And went on a small fun trip in the snow by a small train.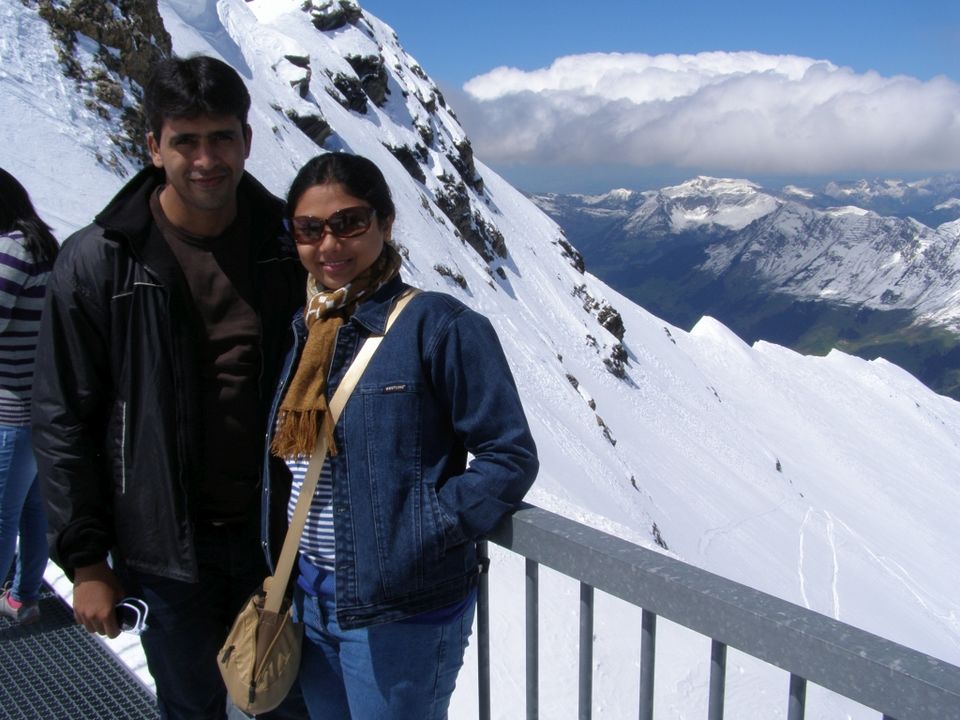 After a wonderful exciting day it was time to wind up for the perfect evening with our gang. And guess what?
The next on the list was Mt. Cox and Kings. A mountain at a walking distance from our hotel. We started for it by around 4:30-5:00 pm. It had a huge hotel like ambience with a dance floor, and a place to sit and dine.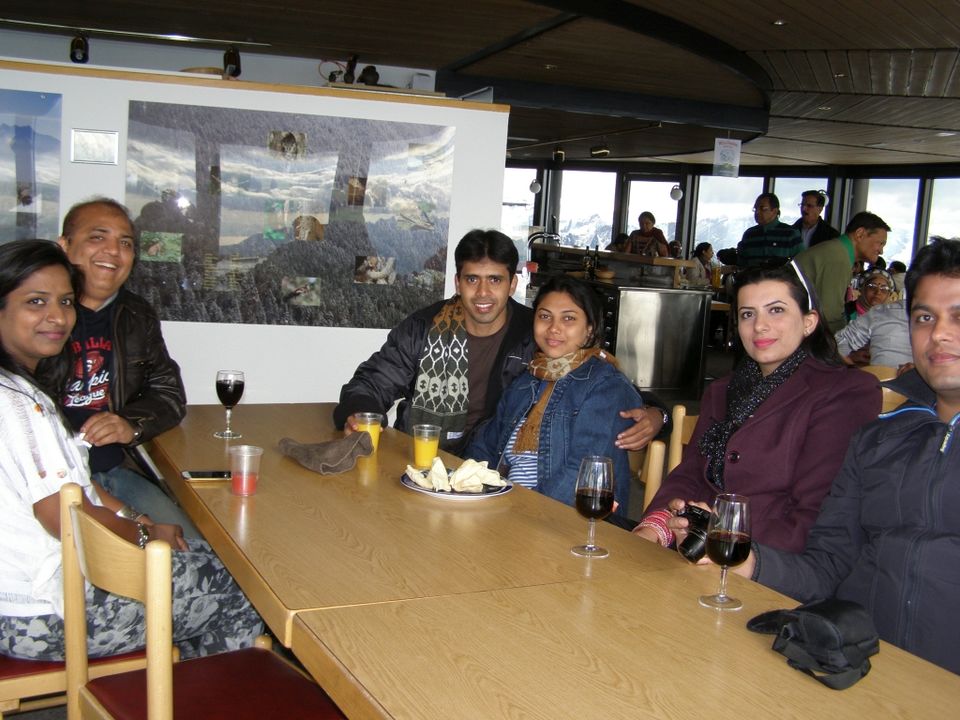 By this time we were very close and comfortable with other members of the group. It was like a small family. We cared for each other, enjoyed each others' company and celebrated the pleasant trip.
Something like being amidst family away from family!
The floor was open for us to enjoy as much as we could.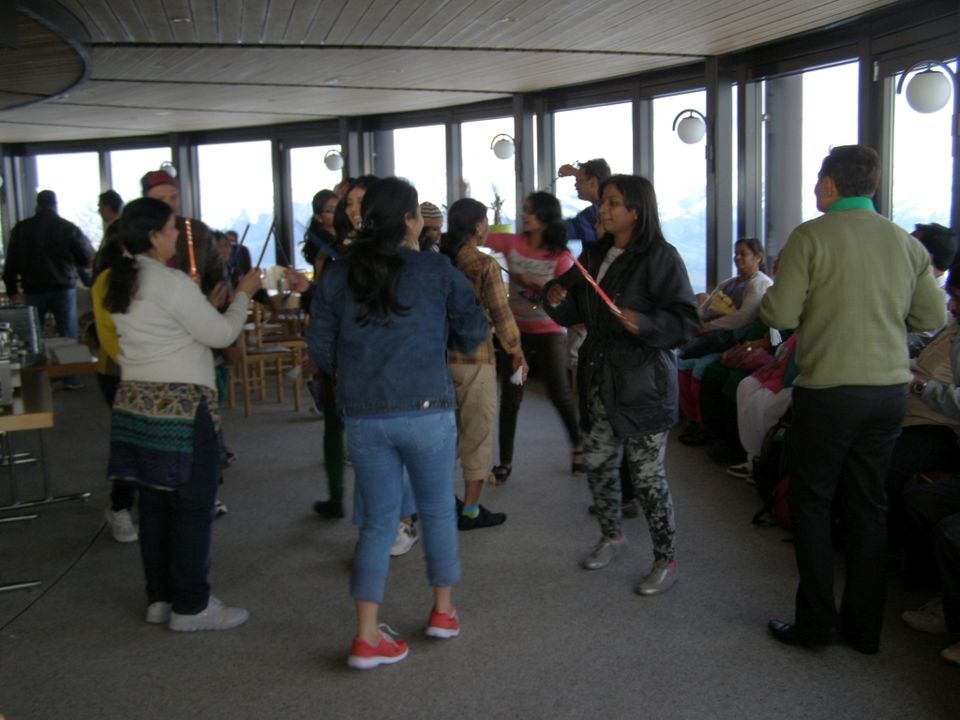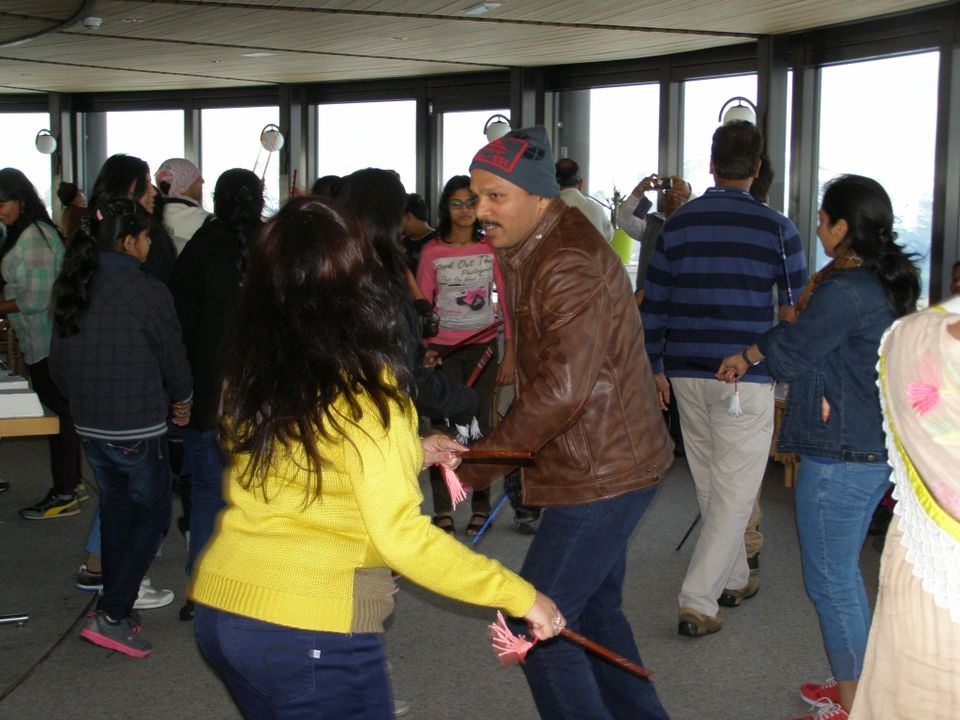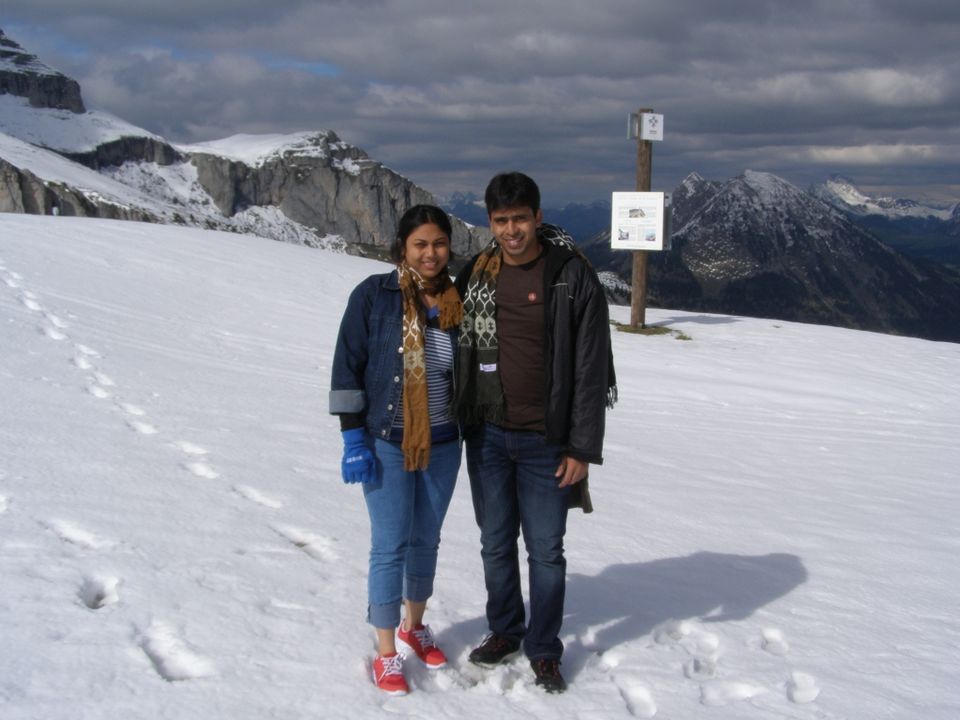 The day ended on a fun-filled note.
Day 2:
We were excited and thrilled as we know we were exploring something great which was going to remain in our memories for a very long time.
It was Jungfraujoch which is also known as Top of Europe. It is situated at a height of 3454 meters and probably the only place on earth which is reached at by a rail route.
This is the highest point of Europe and is known for its mesmerizing beauty.
I was looking forward to this trip.
We were to take the train from Interlaken station. As far as my memory goes it took us close to one hour or so to reach our destination.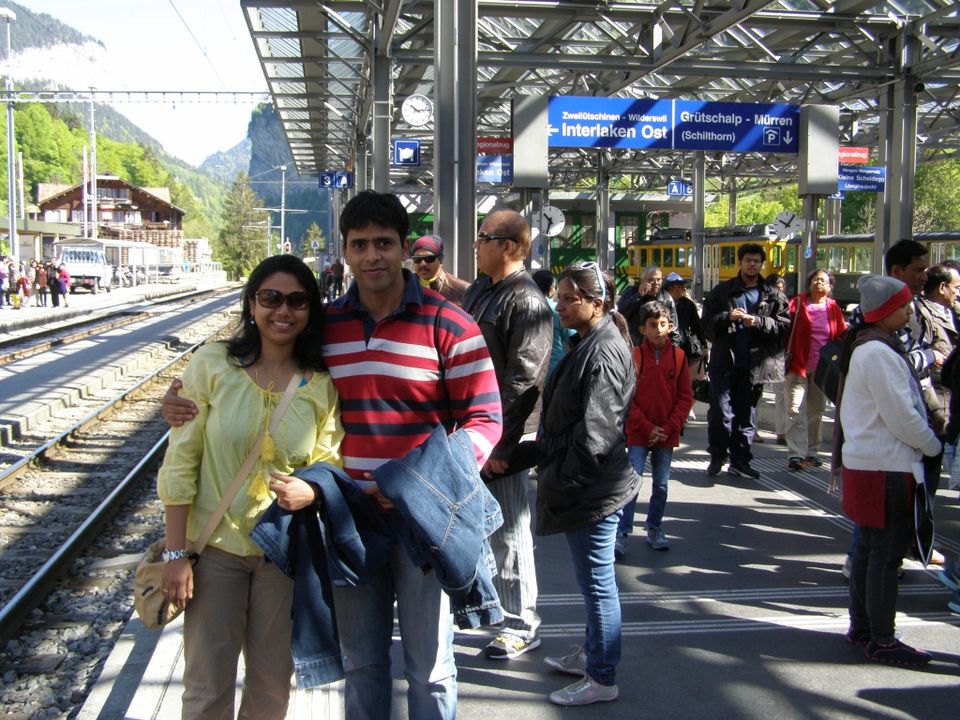 Below are some candid pictures of Nature that we took without its permission during our journey from Interlaken to Jungfraujoch.
Hold your breath for this lovely treat for your eyes!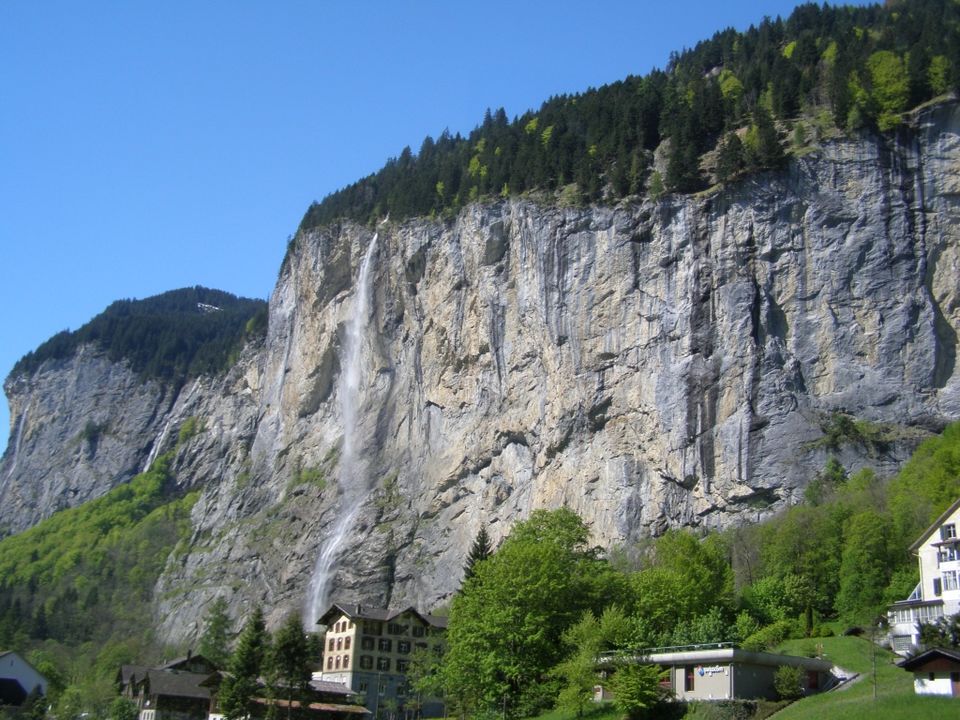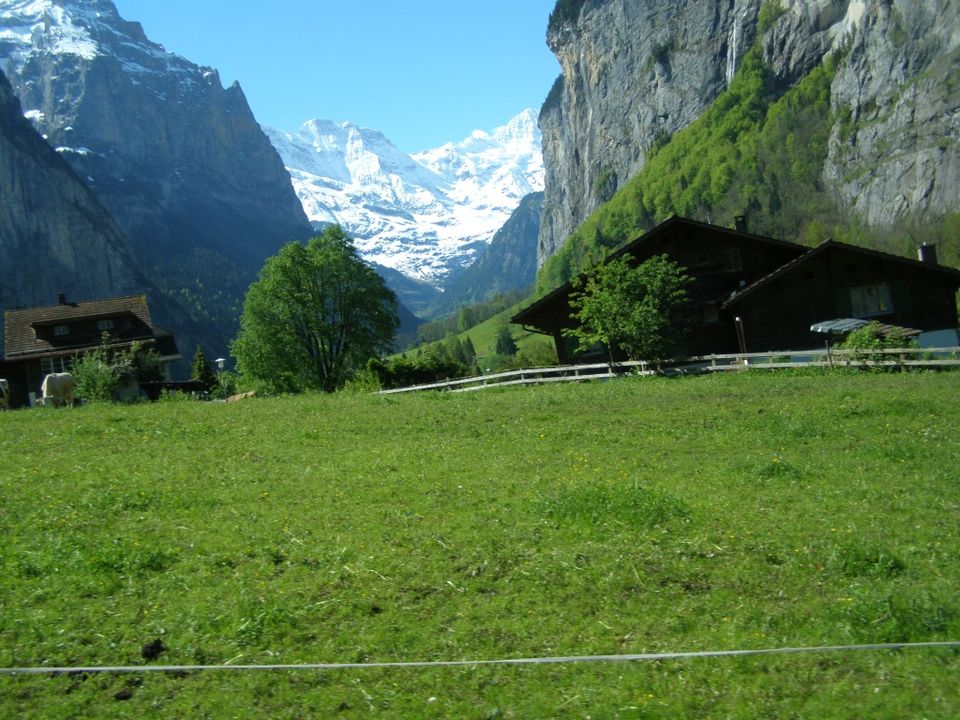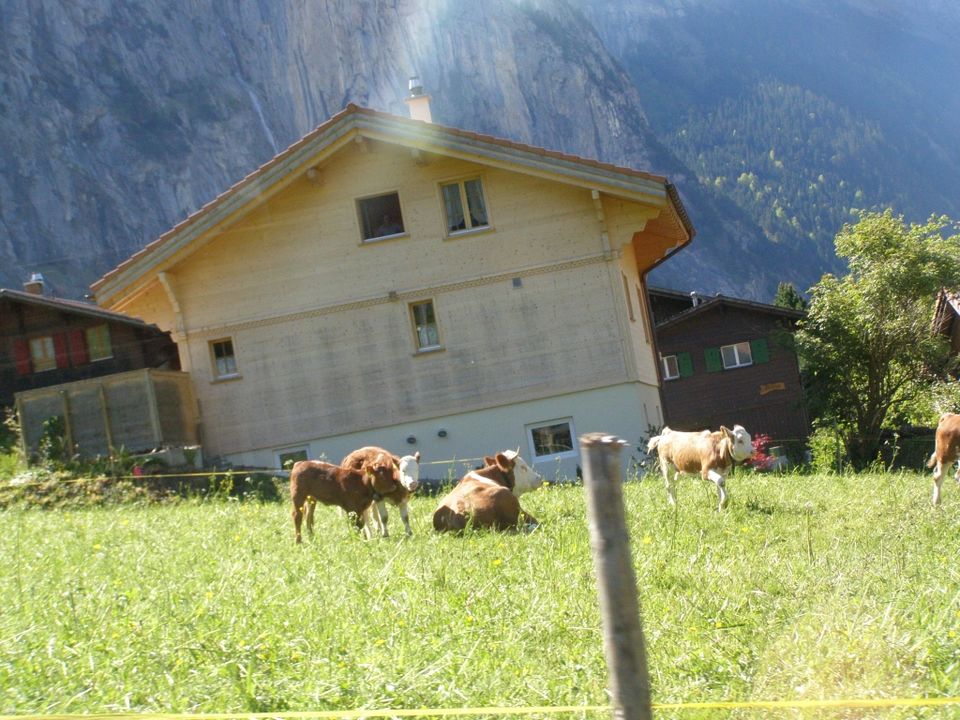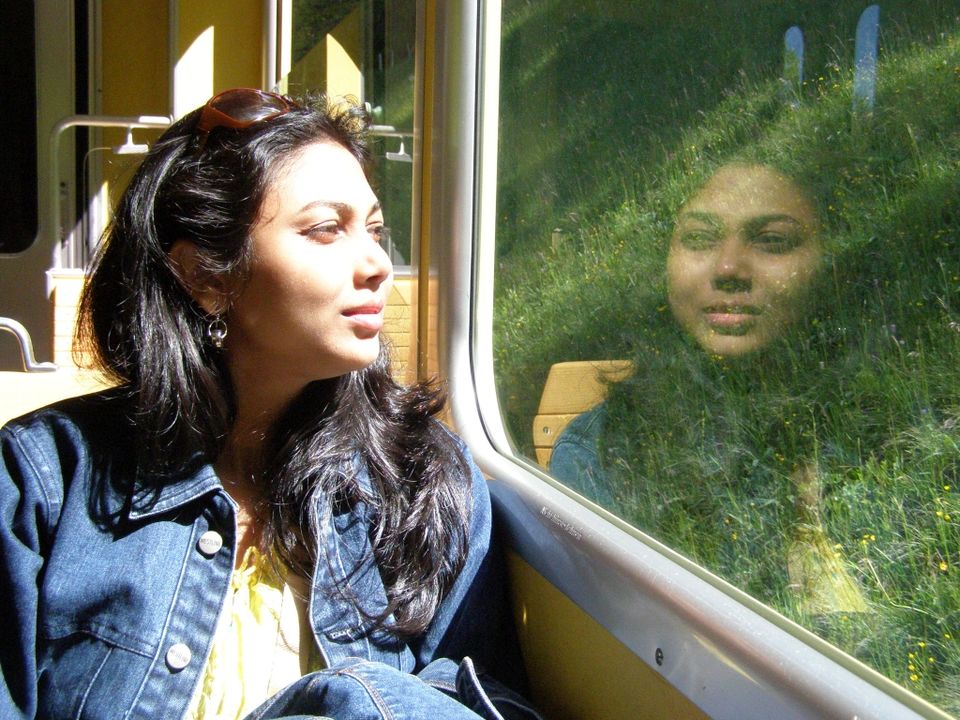 I consider myself truly fortunate to have seen the beauty of nature so close to my eyes and for real.
Today's hustle bustle of our lives have kept us away from this surreal beauty created by God himself. I am a true admirer of his charm.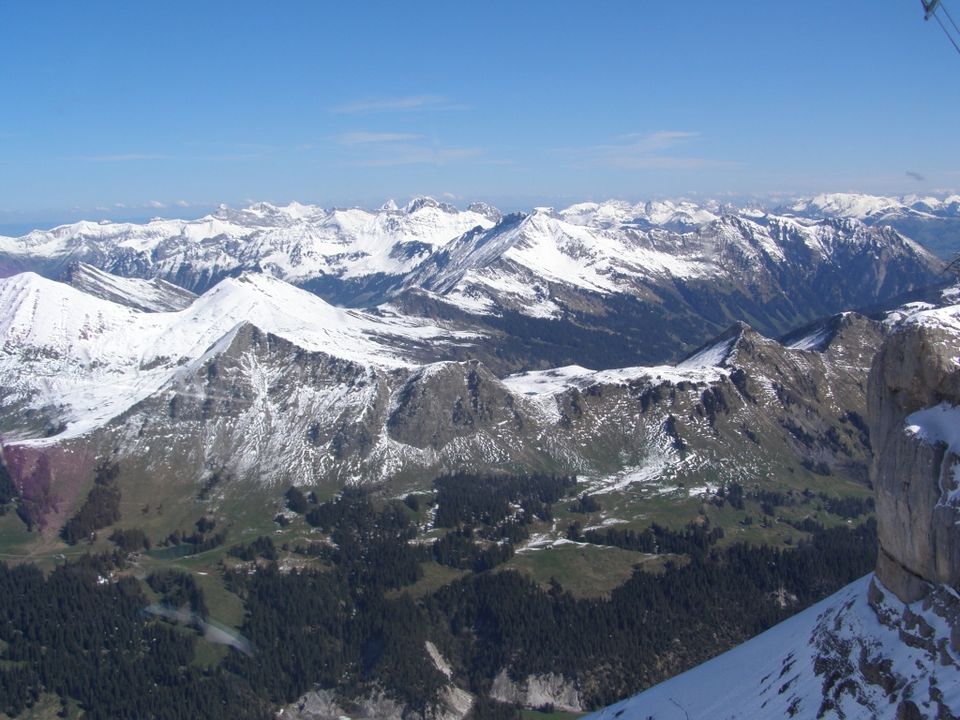 And here we reached the top of Europe! An amazing view! Is it not?
To my eyes, these snowy mountains were looking like a Black Forest Cake full of cream.
Follow this link if you wish to experience the trip from Interlaken to Jungfraujoch. I found this video on YouTube and thought it would be good to share with you. It was uploaded by Amesh.
Thanks to him for bringing back those old memories.