As monsoon hits our favourite hill stations and makes them inaccessible, I've found a fantastic alternative that is only two hours away from New Delhi. Nestled in the lap of the Aravallis is a luxurious property that is ideal for your next staycation – The Lalit Mangar, Faridabad.
Ideal for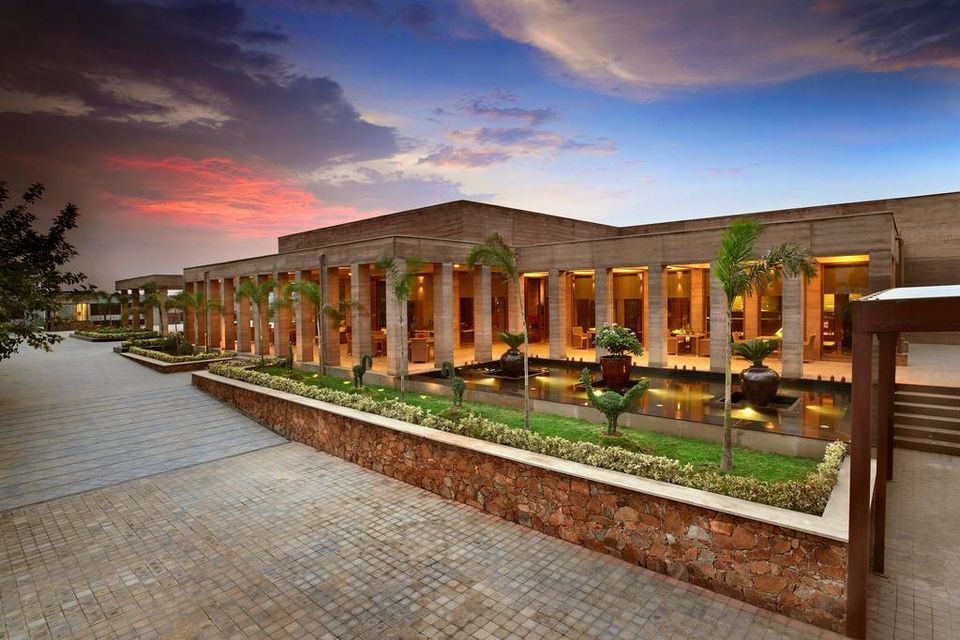 The Lalit Mangar is ideal for those who are troubled by city stress and are seeking a cocoon somewhere secluded. A trip to The Lalit Mangar is sure to rejuvenate and re-fuel you to face real life.
About The Lalit Mangar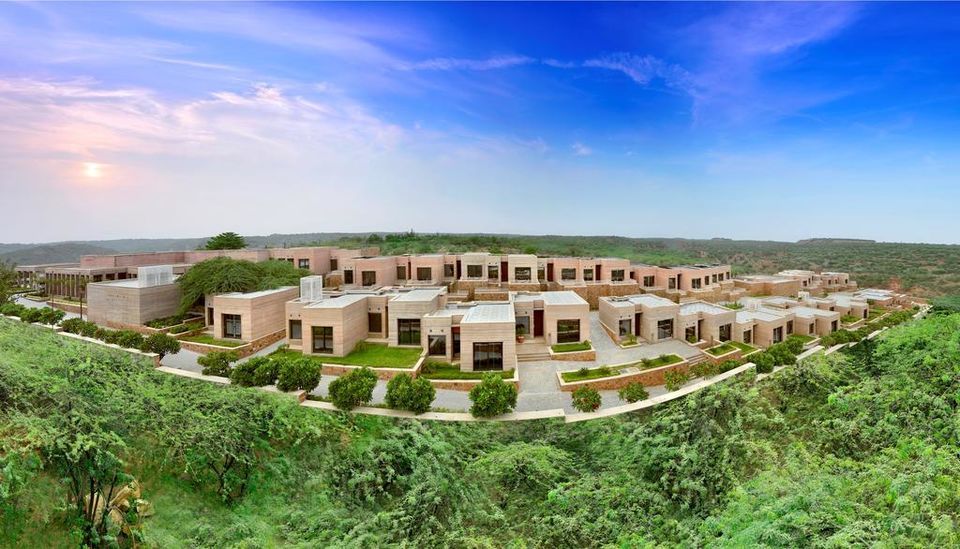 Enveloped in Mangar Bani Valley, The Lalit Mangar is almost like a sanctuary, surrounded by around 6 lakh trees. It is located in the middle of nowhere, in fact, if you stand on the resort's rooftop, you'll have an uninterrupted view of the imposing hills. The contemporary architecture of the resort really stands out. It looks classy, opulent and extremely luxurious, whilst basking in the natural glory of its surroundings. A visit to The Lalit Mangar is truly a shortcut to happiness, especially if you love being around nature rather than concrete jungles.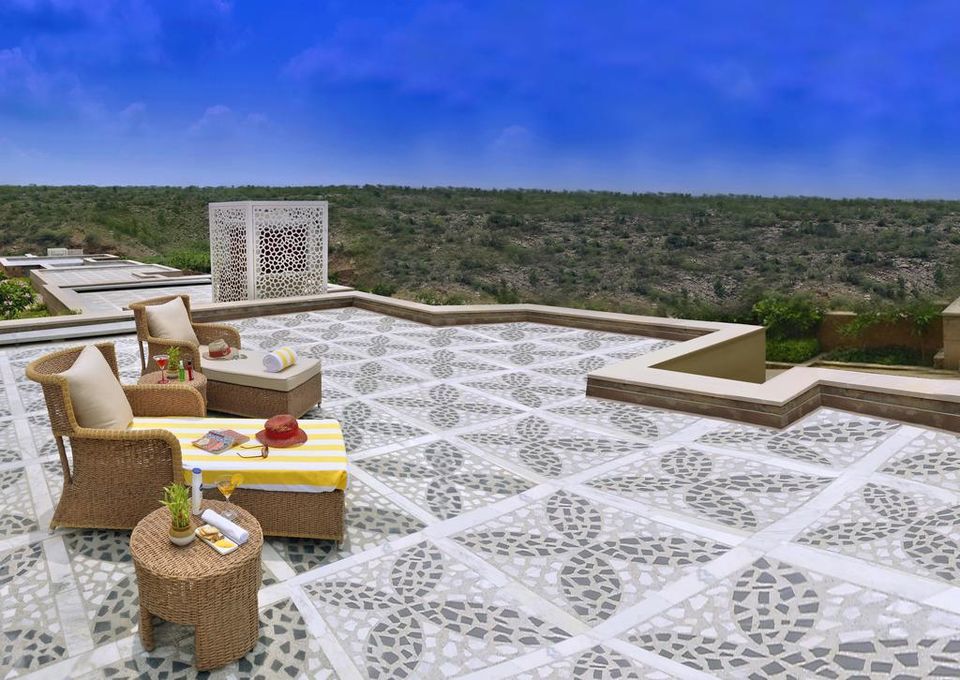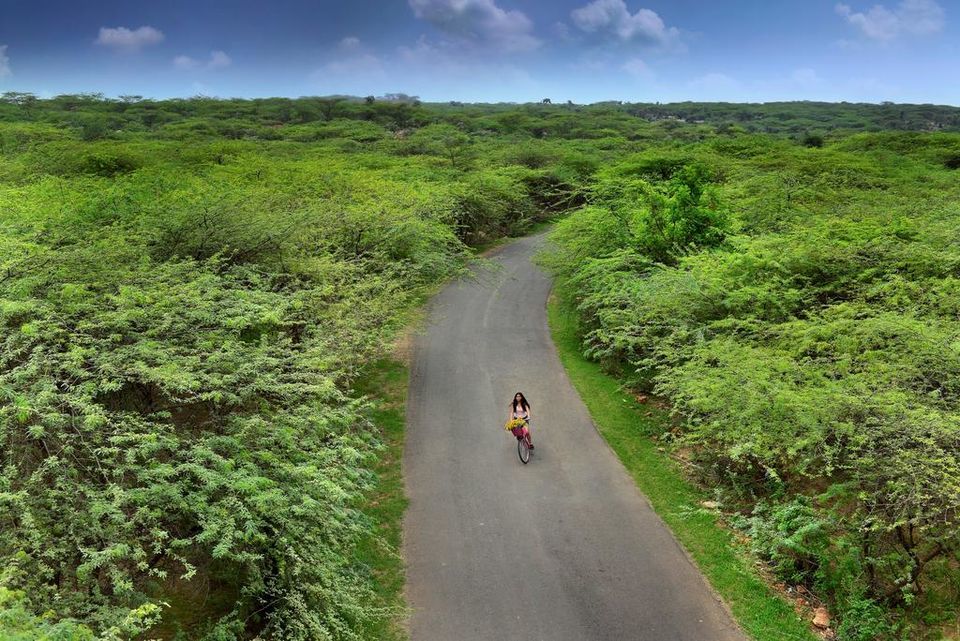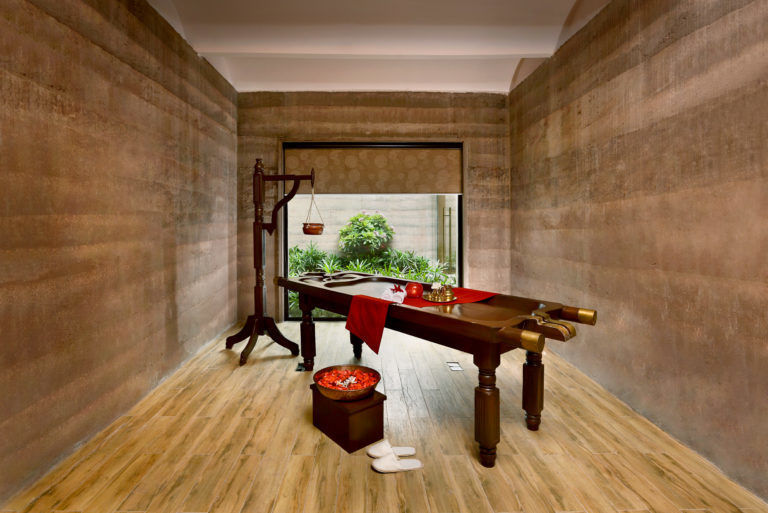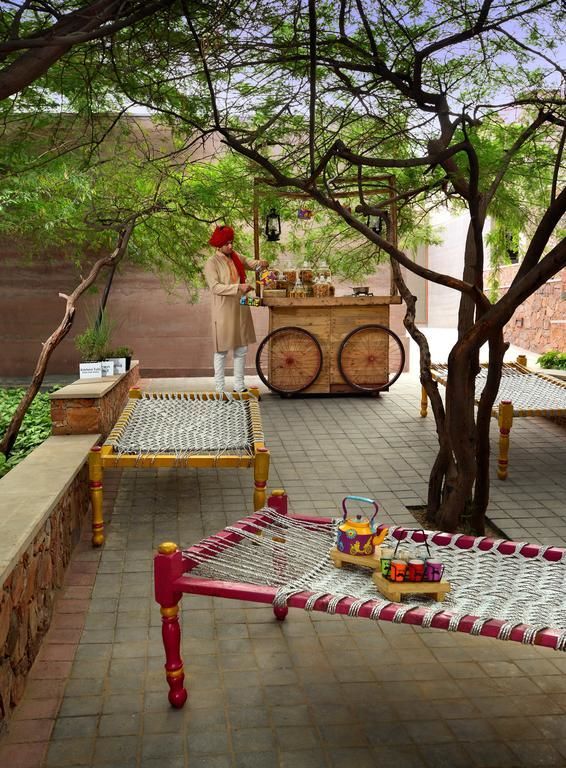 The property is well-renowned for its excellent hospitality and ambience. The rooms at Lalit Mangar will remind you of heritage properties and palaces of Rajasthan. The resort also has a tapri, which is done up using a rustic theme and overlooks a majestic view. With a hot cup of tea in your hands, you can experience a memorable sunset from the rooftop. Moreover, the resort also offers various adventure and fun activities, such as rock climbing, zip-lining, rappelling, and stargazing, which are perfect for a family getaway or reunion. Alongside, evenings at the resort are enlivened by folk dances and puppet shows which are a delight for all age groups. If you're a wellness and fitness freak, you can indulge in The Lalit Mangar's Rejuve – The Spa offers treatments for backache, arthritis, stress, weight loss and detox.
Rooms and Cost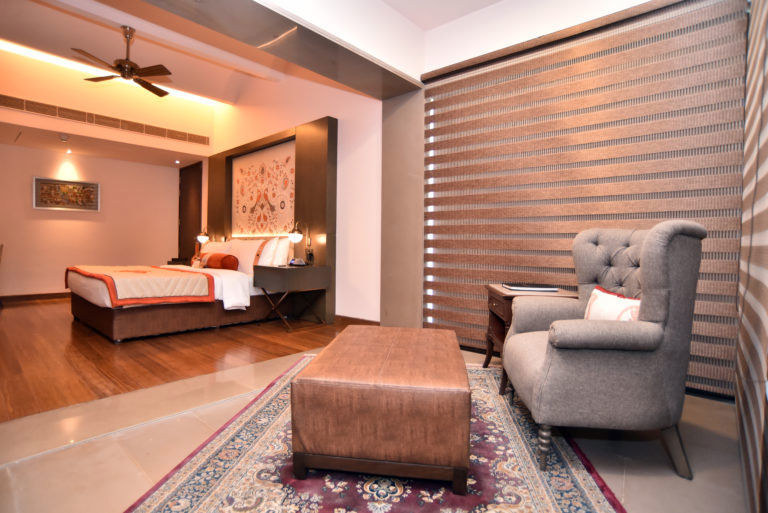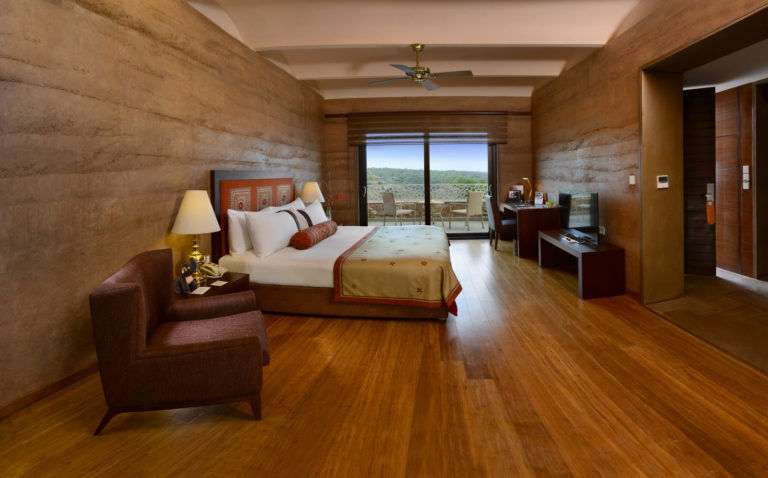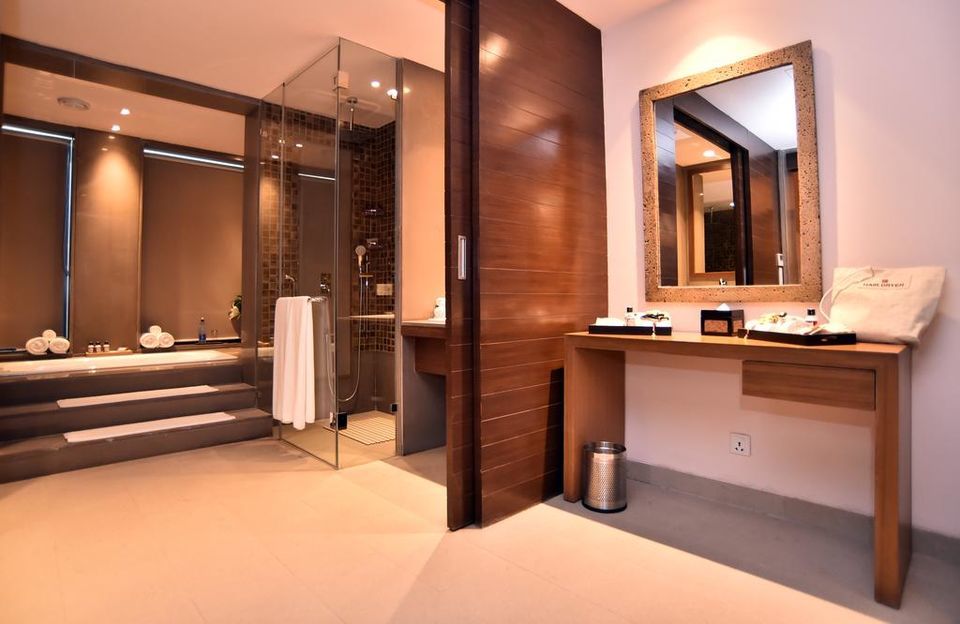 There are three variants of rooms that you can choose from – luxury suite, suite with spa access, and executive suite. These suites cost about ₹10,000 , ₹15,000 and ₹75,000 respectively and include luxurious facilities along with breakfast.
Food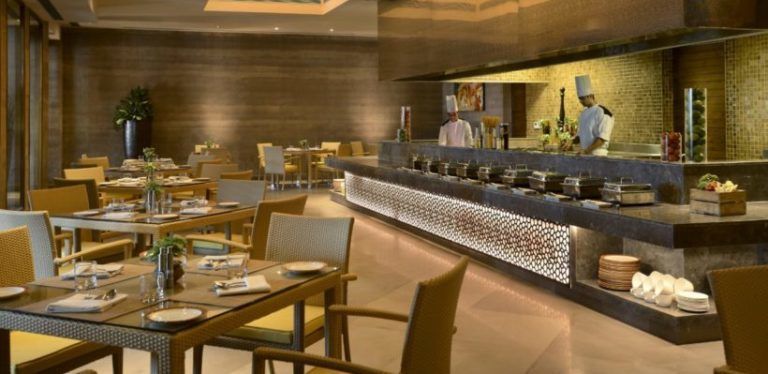 The restaurants at The Lalit Mangar are the best in Faridabad and are known for serving meals using homegrown, organic vegetables. Enjoy delectable gourmet meals at the resort and make your luxury getaway even more special. Alfresco is their multi-cuisine restaurant that offers magnificent views. The other restaurant at the resort, the Dining Room is where buffet meals are served, along with a very happening state-of-the-art open live restaurant. Here, you can enjoy authentic Indian and pan-Indian meals.
What to do around the property
Apart from enjoying the hotel's adventure activities, there are various places you can visit.
If you're visiting between February 2 and 18, 2018, you can also attend the Surajkund Mela which takes place in the Surajkund district. A celebration of art, music and culture, Surajkund Mela is an amazing experience in itself. You can shop for handicrafts, textiles and handloom from around the country here. Moreover, you can catch mesmerising performances by musicians and poets that happen all throughout the day at the festival. Surajkund is located only 20 minutes away from the property.
Located only 15 minutes away from the property, TERI Golf Course is ideal for those who're addicted to the game. In fact, even learners and beginners can visit these grounds and enjoy the view of the verdant fields.
CITM Lake
This lake was formed due to mining in the area and is one that hasn't yet been commercialised. The water of the lake is absolutely clear and is surrounded by ranges. It is a must visit for a relaxed time with your friends and family. Warning: The water at the lake is extremely deep, even at its edges, so please do not try to go in for a swim. It is very dangerous. It will be best if you don't take children with you here.
How to reach
Air: For those coming in from somewhere other than Delhi, the closest airport to Faridabad is Indira Gandhi International Airport in Delhi. Fr0m there, you can easily take a cab to The Lalit Mangar in Faridabad. The distance between the two is roughly 46km and will take you about one hour to reach.
Road: The hotel is a short drive away from New Delhi. It is located on the Faridabad-Gurugram road. Get onto NH 44, Chennai - Delhi Highway/ Mathura Rd and NH19/NH 44 to Sector 28, Faridabad. Then take Badkhal Road to Gurgaon up to Faridabad Road in Pocket A. This should take you about 1.5 hours to reach, taking India Gate as the starting point for convenience sake.
Train: For those coming from someplace other than Delhi, the closest railway stations to The Lalit Mangar are located in Delhi NCR. From there, you can hail a cab to the resort.
So, if you're looking for the ultimate peace and solitude, you don't need to travel all the way to Himachal. You can get it right in your neighbourhood at The Lalit Mangar.
Share your experience with us on Tripoto and inspire a community of 25 million travellers with your words!
Do check out Tripoto's Youtube channel for more travel inspiration.
In association with The Lalit Mangar.