I have discovered the ideal place for a getaway, a few hours away from New Delhi, and I'm willing to share that secret with you. if you've been thinking about a quick holiday, it's the perfect place to head to: Iris Resort Jim Corbett.
All About Iris Resort in Corbett
If you are nature and wildlife enthusiast and love the idea of being surrounded by pristine beauty, the Corbett Wild Iris Spa and Resort in Jim Corbett is where you should be heading to. Experience enchanting wilderness at its best – whether it be exploring a mango orchard, listening to the enchanting chorus of forest birds or reveling in the pristine beauty around you – while you relax in absolute luxury and become one with nature.
Iris Resort Corbett Is Ideal For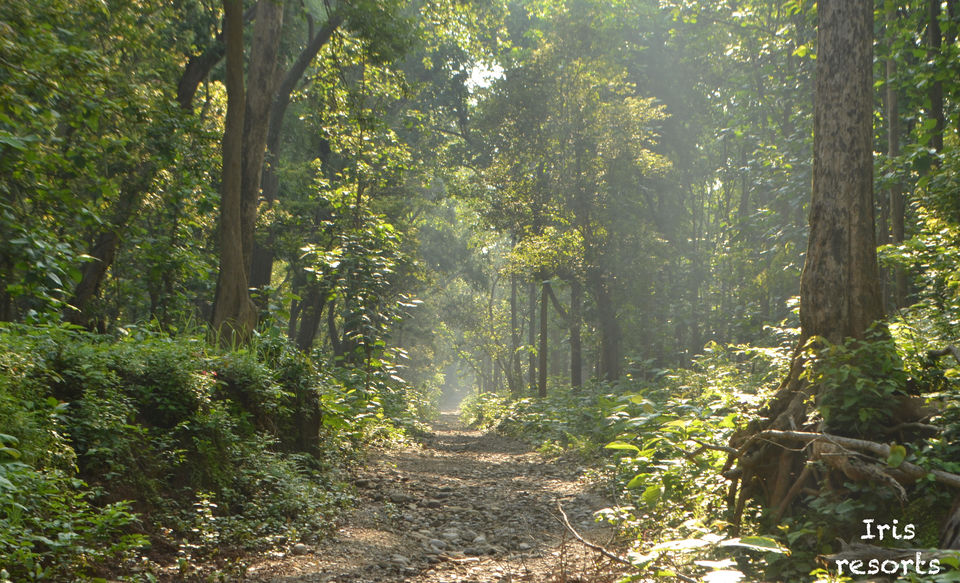 Iris Resort Jim Corbett is ideal for anyone looking to reconnect with nature. And due to its close proximity to Jim Corbett Nationak Park, it is perfect for people who want a holiday with some adventure thrown in!
About the property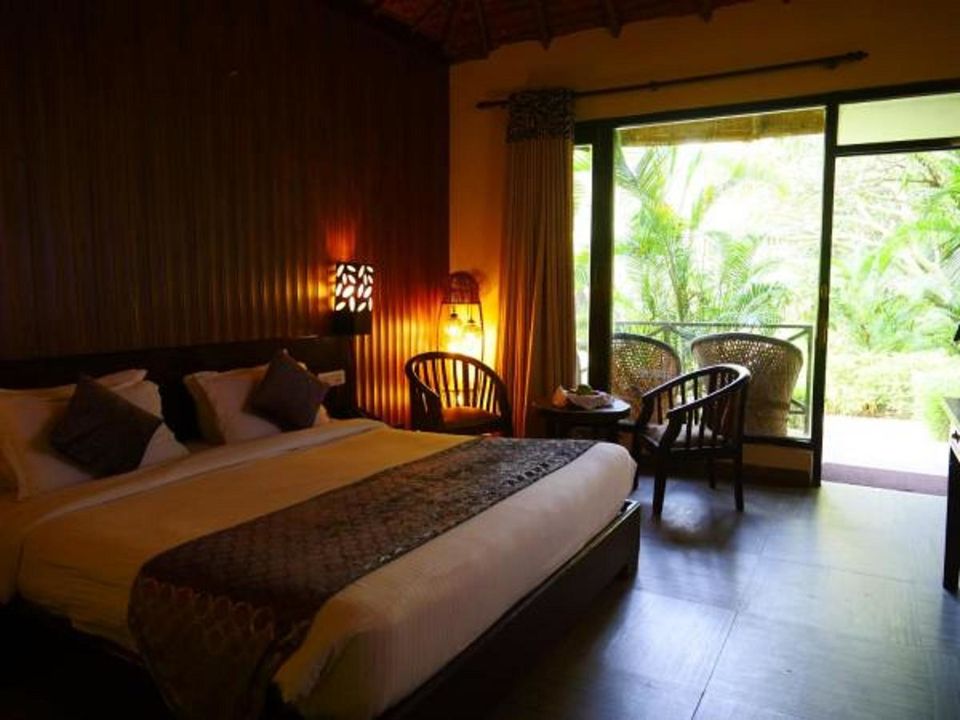 Located in a picturesque locale complete with varied flora and fauna, the Corbett Wild Iris Spa and Resort allows you to revel in the atmosphere of a jungle, in all of its glory. The aim is to provide a memorable experience, that will be yours to keep forever.
There are 43 luxurious rooms or cottages to choose from, each offering a magnificent view of the lush greenery all around. Although the Iris Resort Corbett is surrounded by wilderness, efforts have been made to offer all modern luxuries to make your stay as comfortable as possible. Every room is provided with a king-sized bed, living space with a coffee table, high-definition satellite television, a private open deck and a beautifully appointed bathroom.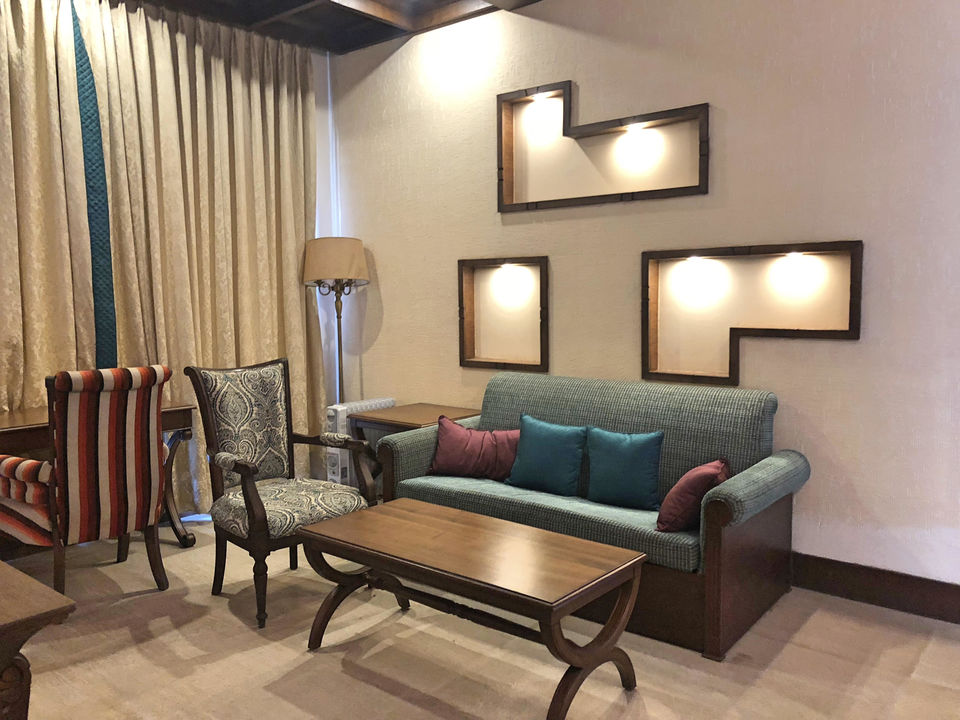 The interiors at Iris Resort Jim Corbett are tastefully done in natural tones and textures with a local aesthetic. The rooms encompass a soothing ambience that consists of an elegant Indian style with seductive contemporary touches, lending them a distinct character. Rooms of all categories are equipped with modern facilities to ensure guests have a comfortable and luxurious stay. The staff at Corbett Wild Iris Spa and Resort strictly believes that the word 'luxury' shouldn't be restricted to graceful surrounding and gourmet meals, so effort is made to provide an authentic experience that you will cherish for a lifetime!
Food At Iris Resort Corbett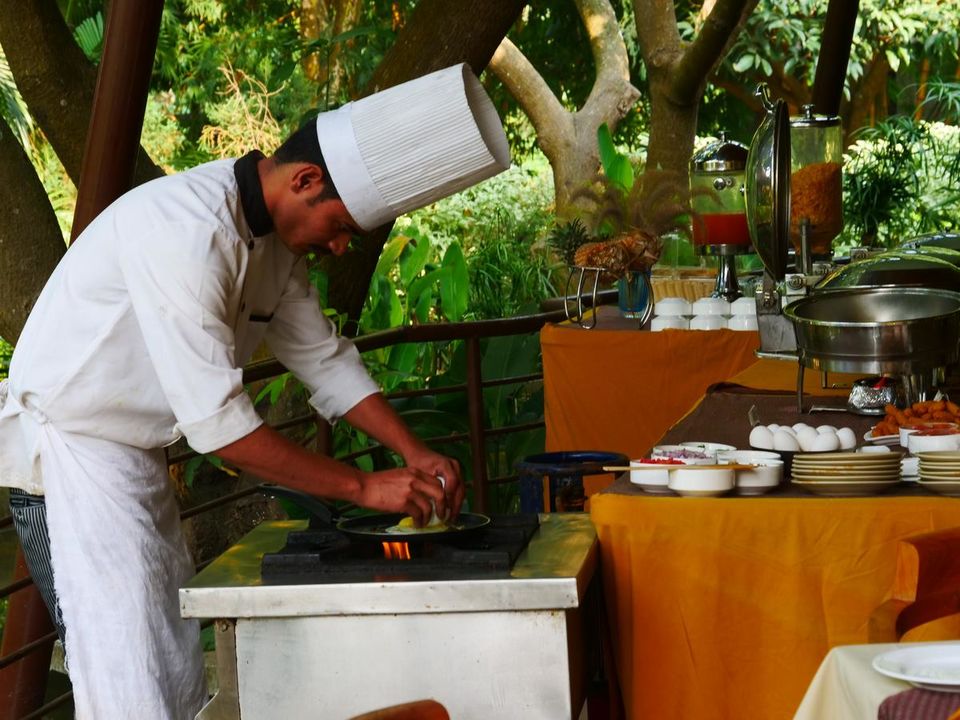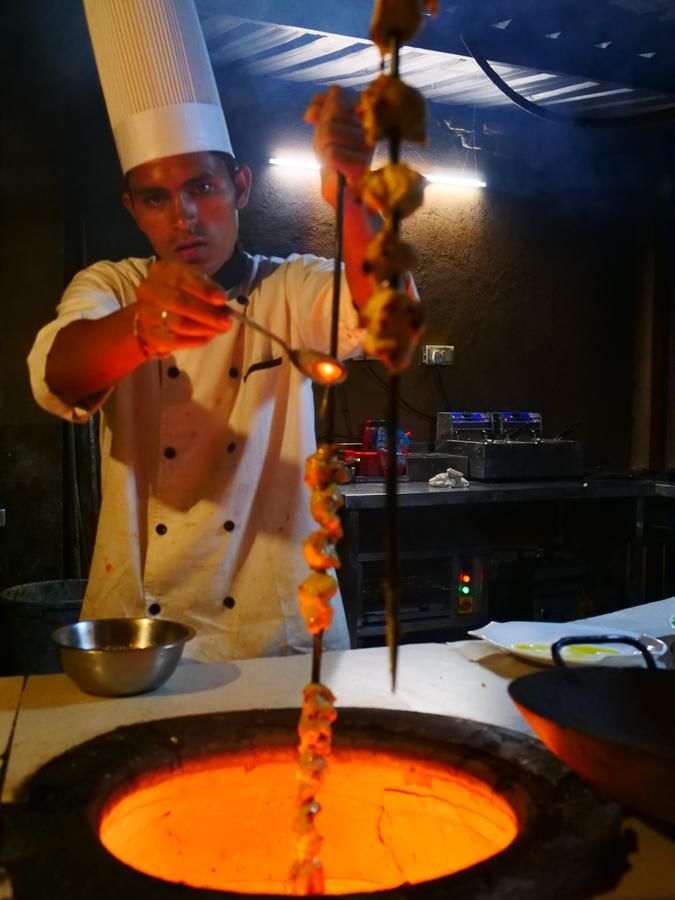 Food is an integral part of a country as culturally vibrant and diverse as India, as each region offers interestingly new dietary preferences, flavours and influences. Keeping this in mind, Corbett Wild Iris Spa and Resort goes out of its way to ensure it tailors its meals to cater to different tastes. If you're a foodie, this will undeniably be the best part of your stay at Corbett Wild Iris Spa and Resort.
Choose from the following restaurants for a delightful gastronomic experience:
The Orchard Grills: This is an open kitchen with a lush garden on one side and a swimming pool on the other. If you're a lover of Italian cuisine, you can't miss out on this one! It also specialises in delicious and smokey charcoal recipes.
Hours: 8am–10:30pm
Amid Restaurant: If you care about your surroundings as much as you do about what's on your platter, Amid Restaurant might be your ideal choice. Set in a natural surrounding with an option of indoor as well as outdoor seating, it offers the perfect blend of food and ambience. The chefs truly are artists who create magic with food and whip up delicious gourmet meals.
Hours: 8am–10:30pm
Cost of Iris Resort Corbett
Jungle Deluxe Room: ₹4,499 per night for two
Leopard Duplex: ₹5,499 per night for two
Tiger Suite: ₹6,499 per night for two
Tusker Family Suite: ₹7,299 per night for two plus 1 child up to 12 years
Best time to go
The best time to visit Jim Corbett is during the months of October to June as the weather is pleasant, neither too hot nor too cold. The temperature drops from November as winter officially begins then and lasts until February. So if you prefer a winter holiday, you can visit during this period.
Highlights of the property
Here are the various recreational activities to engage in at Corbett Wild Iris Spa and Resort: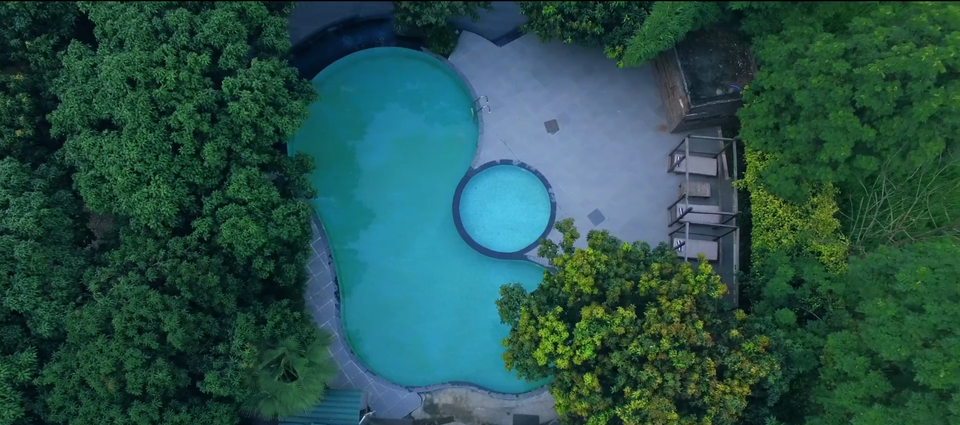 Swimming pool: Rejuvenate and relax with a dip in the private pool which is located amidst greenery, to add to your raw jungle experience.
Nature Shop: Grab something for friends and family at this cute little nature shop that sells charming souvenirs and memorabilia. Also available are herbal cosmetics and local handicrafts, that make for perfect gift items.
Indoor and Outdoor games: The resort offers various options of indoor and outdoor games. Enjoy a game of pool table, table tennis, volleyball, soft ball cricket, water polo, carom, chess and much more. There is also a jogging trail for all the fitness fanatics out there!
Live singing: Karaoke is organised once in two days just to make sure you and your loved ones have a great time. On other days swoon to the soulful music of the artist Amar Rana, who lights up the evenings with his brilliant performances.
Nature walks: This is super popular among guests at the property and provides a great opportunity to soak in the beauty of the wilderness all around. Many guests have mentioned spotting tigers in the forest, so if you're lucky enough, you could be the next! This experience is guaranteed to get your adrenaline pumping. What's even better is, it is fully complimentary!
And as if all of that weren't enough, there's more! If you have an adventurous streak, you can go for bicycle tours, zip-lining, ladder climbing and body surfing! Just name it and the staff will help you get a sweet deal.
Getting there
Ramnagar (a gateway to Jim Corbett) is approximately 296km away from Delhi and is fairly well connected from here by road. It takes approximately 5.5 hours to cover the distance by road.
By train: There are no direct trains from New Delhi to Ramnagar. An option would be to take board Sapt Kranti Express from New Delhi to Moradabad then take a taxi from Moradabad to Ramnagar, and then to the property. Travel time should be around 5 hours 20 minutes.
By bus: If you want to take a direct bus from New Delhi you can take the State Transport Bus from New Delhi. From the bus station you can hire a private cab to the property. Travel time should be around 6 hours.
So go ahead and book your stay at Corbett Wild Iris Spa and Resort for the perfect holiday.
You can also contact them here:
Contact no: 9643331025
abhinav@irisresorts.com
In association with Corbett Wild Iris Spa and Resort
Are you a nature enthusiast? When was the last time you visited a resort nestled in absolute wilderness, much like the Iris Resort Corbett? Tell Tripoto all about your experience!
Frequent searches leading to this page:-
jim corbett resorts 4 star, jim corbett resorts booking